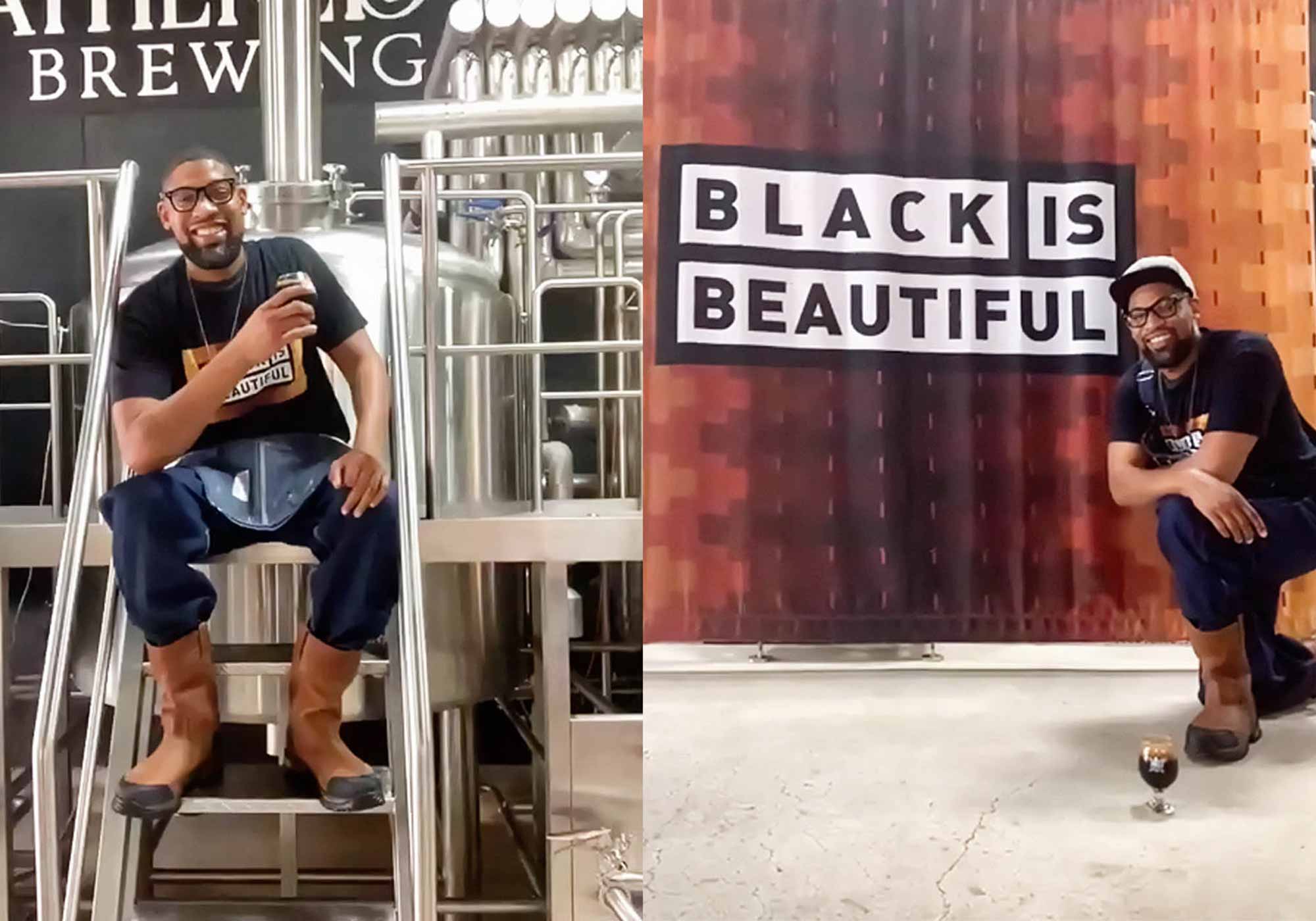 Photography courtesy of Matt Sayles
After five years of racking up accolades (including Hop Culture's own "Best Brewery of 2020" award) Weathered Souls Brewing Co-Founder is taking things a step further. Weathered Souls is not only opening a new brewery in Charlotte, North Carolina, but Baskerville recently announced the creation of the Harriet Baskerville Incubation Program (HBIP), an initiative designed to provide opportunities in the beer industry for minorities and women.
If you've heard of Baskerville, it's probably because he started the internationally acclaimed Black is Beautiful Project, a collaborative brewing project aimed at raising awareness about injustice. In the last year, the 1,300 participating breweries and allied trade participants (representing all fifty states and twenty-two countries) raised more than $3M for 501c3 organizations.
"After the first year of Black is Beautiful, things are slowing down," says Baskerville. "Less breweries are signing up at this point and less donations are being made. It leaves me with a thought: What am I going to do next?"
The Current State of the Craft Beer Industry
According to a recently updated demographic audit of brewery owners from the Brewers Association, 93.5 percent of brewery owners in America are white. Less than twenty-four percent are women-owned. And less than one percent are Black-owned, which equates to sixty-five breweries in the entire United States. Weathered Souls is one of them.
"There are about 320 breweries in Texas, and only two of them are Black-owned," says Baskerville. "Texas is one of the largest states in the country. It's insane. When you put it into perspective, it's really easy to see the lack of diversity within craft beer."
However, despite the lack of professional representation, the number of minority and women drinkers are actually growing. Rabobank reports that, "2019 was the first year in U.S. history women represented the majority of alcohol consumers under 25."
"We know based on the industry that there's a gap," says Baskerville. "Typically, minority individuals are looked over or not given advantages. They don't have the financial means or relationships to open up brick-and-mortar locations."
For this reason, many BIPOC-owned breweries choose to contract brew before investing in their own space.
Weathered Souls Announces a New Facility in Charlotte, NC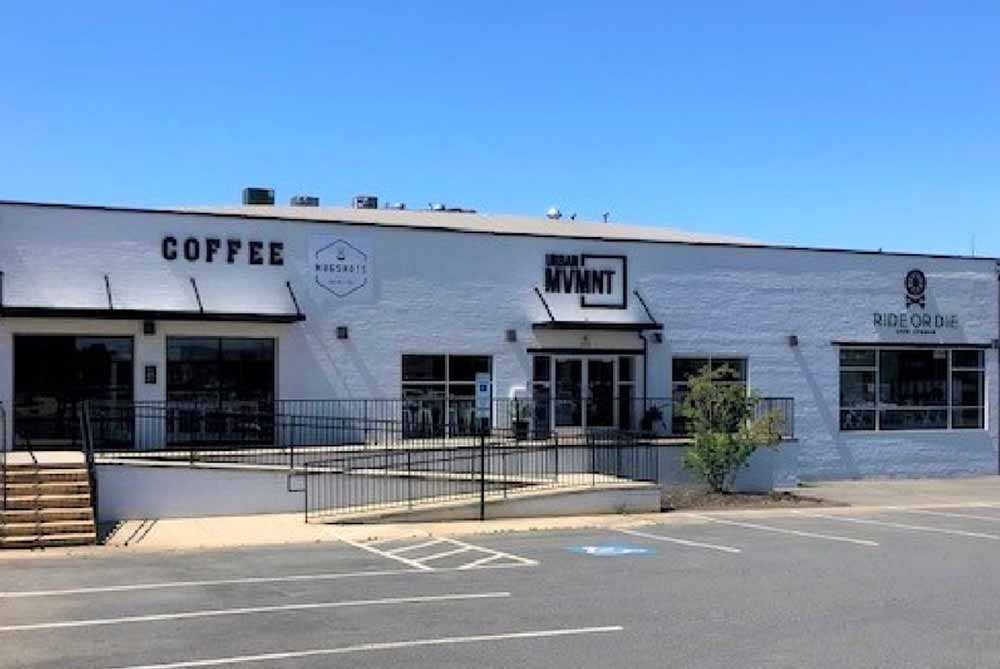 Over the last few months, Baskerville and his business partner and Weathered Souls Co-Founder Mike Holt decided to open a second location. Baskerville emphasizes how fantastic the San Antonio community has been supporting the brewery. And how he now wants to leverage a new community to spread the Weathered Souls brand.
Learning towards either Baskerville's home state of California or Holt's home state of North Carolina, the duo flipped a coin. North Carolina.
Charlotte, NC won.
"Charlotte has an amazing craft beer scene emerging right now, and it's growing," says Baskerville. "There are a ton of breweries there and it has a completely different type of scene than what we have in San Antonio."
What Exactly Is the Weathered Souls Harriet Baskerville Incubation Program?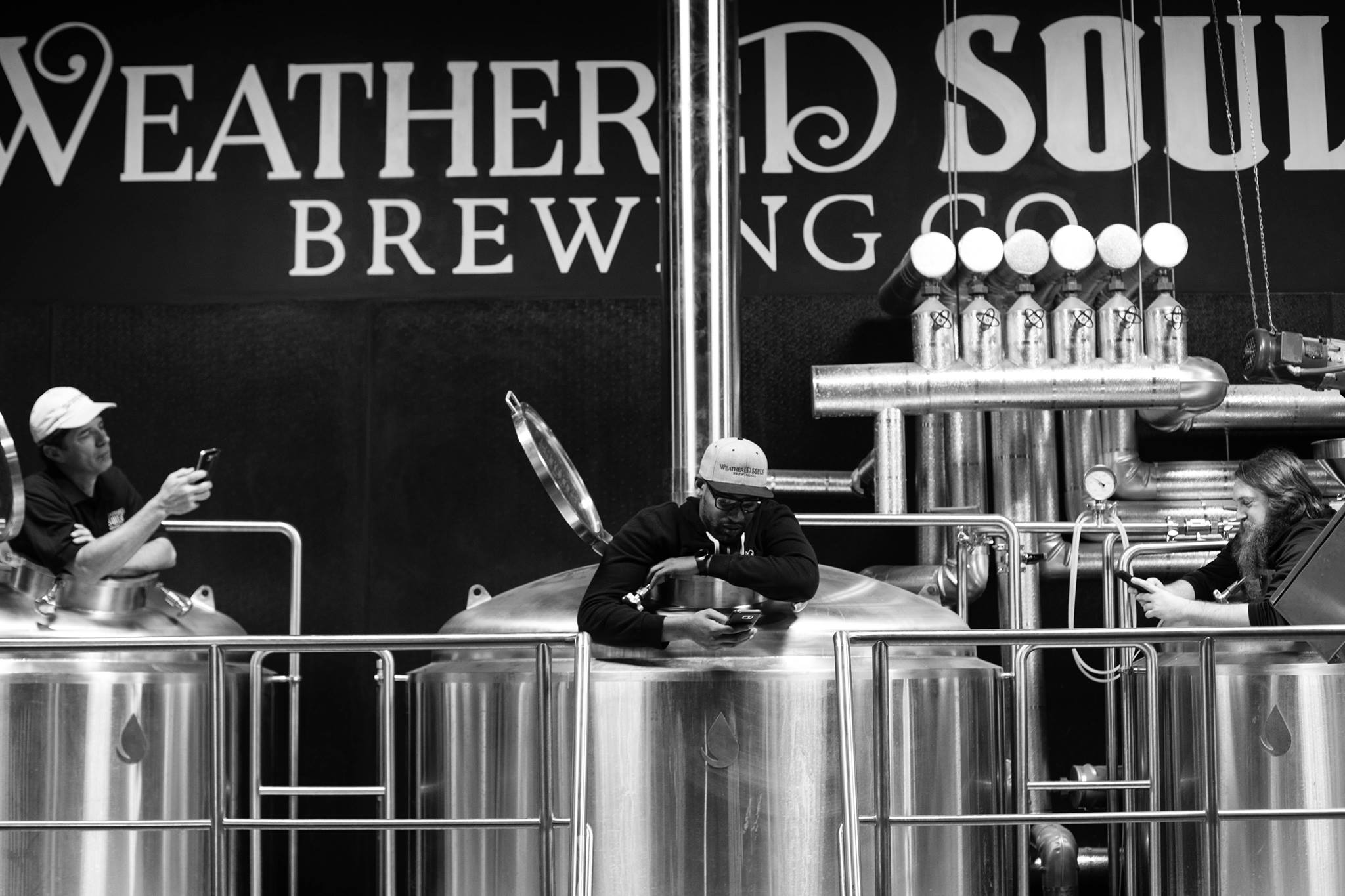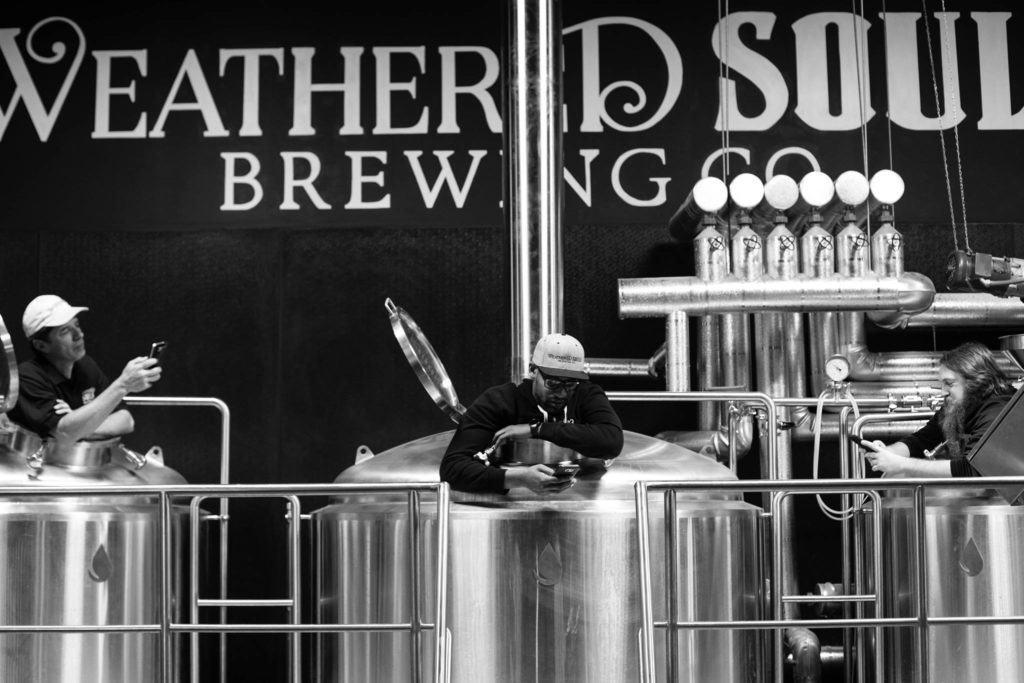 Weathered Souls' Harriet Baskerville Incubation Program aims to welcome minority-owned breweries into the brewery's new location in Charlotte.
Baskerville actually got the idea for the program during a Peloton class. While in the middle of a session, he was inspired by his cycling instructor, Tunde Oyeneyin.
"She made a comment basically saying sometimes…your passion isn't always your purpose. And sometimes you have to follow your purpose. It really resonated with me," says Baskerville. "We had the second location in planning, so I said, You know what? I have to do something."
So Baskerville partnered with a brewing equipment manufacturer to install a seven BBL system within the new facility, with the idea that it could be used for an incubation program.
"This is going to provide new opportunities for individuals to give them a leg up," says Baskerville.
The incubation program will be open to applications from BIPOC and women currently planning to open a brewery. If accepted, BIPOC and women brewery owners will spend two to three weeks over the course of a year learning how to perfect recipes, understand brewing and standard operating procedures, meet production goals, and manage resources.
Additionally, Weathered Souls has partnered with a variety of big name suppliers and ingredient companies to help brewery owners form relationships. For instance, White Labs will offer classes on yeast propagation, collection, storage, and fermentation. At the same time, YCH will provide courses on hop analysis, sensory programs, what products to use, and how to use them, while BSG will showcase commodities and brand usage techniques.
Finally, Baskerville wants to leverage his own relationships in the beer industry to create educational opportunities.
"We'll have such and such brewer come and teach you about the production of pastry stouts, hazy IPAs, lagers, or whatever the case might be," says Baskerville. "We're taking it even a step further and going beyond the incubation program so it will become almost like school when all is said and done."
How did Weathered Souls Name the Harriet Baskerville Incubation Program?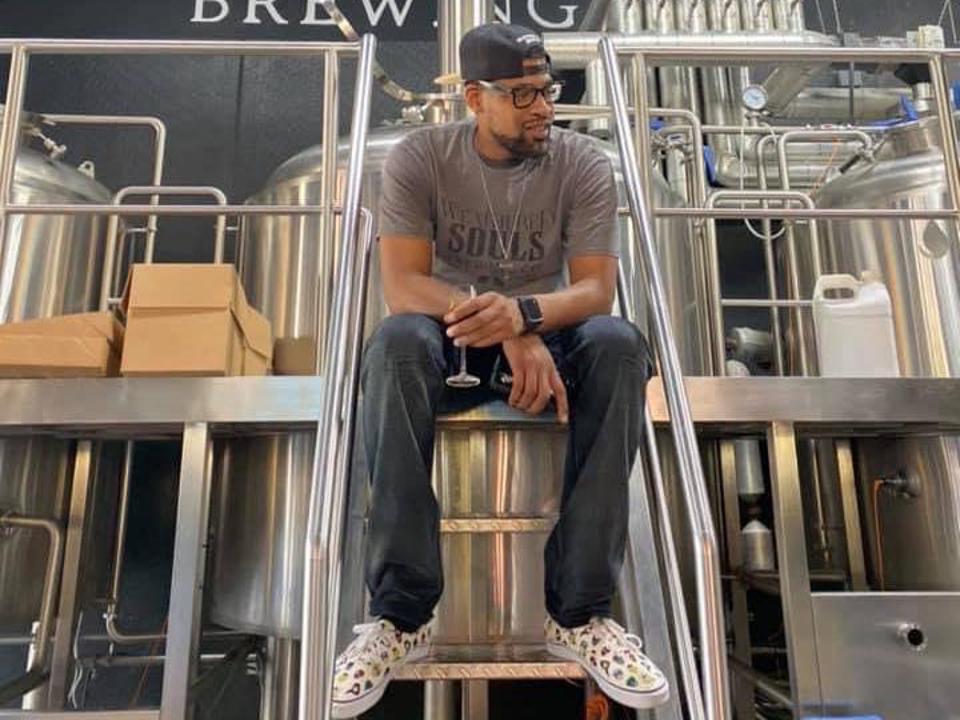 Baskerville named HBIP after his grandmother, Harriet Baskerville.
"My grandmother is a very religious individual," he says. "She doesn't drink or ever talk about alcohol. And she used to reprimand us for talking about alcohol or drinking when we were younger."
So why name an initiative built around craft beer after her?
As it turns out, Baskerville's grandmother used to brew hooch and beer during Prohibition. In fact, she became fairly well known in Topeka, KS, for brewing during this time. As he tells the story, "Some people were doing construction on a house and people kept asking her to try some stuff. She got mad and irritated and gave the individual some concentrated mash. This dude got super drunk and fell off the roof. You think about this Black girl in the early 1900s in Topeka. She was praying to the Lord above not to go to jail."
When the police never showed up, Harriet considered it a sign. She stopped drinking and brewing. And she has had nothing to do with alcohol since.
The story resonated with Baskerville. Because he started his alcohol journey with liquor like Hennessy and Ciroc. Baskerville only got into craft beer later on. Over the years he developed a passion and a palette for it.
"I almost felt like it came full circle," says Baskerville. "We have this history within our blood of brewing and producing alcohol and it came to a halt early on. For me, to come years and years later with my grandmother now ninety-three years old and pick up where she left off…it felt important to honor her. To be proud of what we're doing in the brewing industry."
With Black is Beautiful — and now the Harriet Baskerville Incubation Program — Baskerville has plenty to be proud of.
What Does the Future Look Like for Weathered Souls?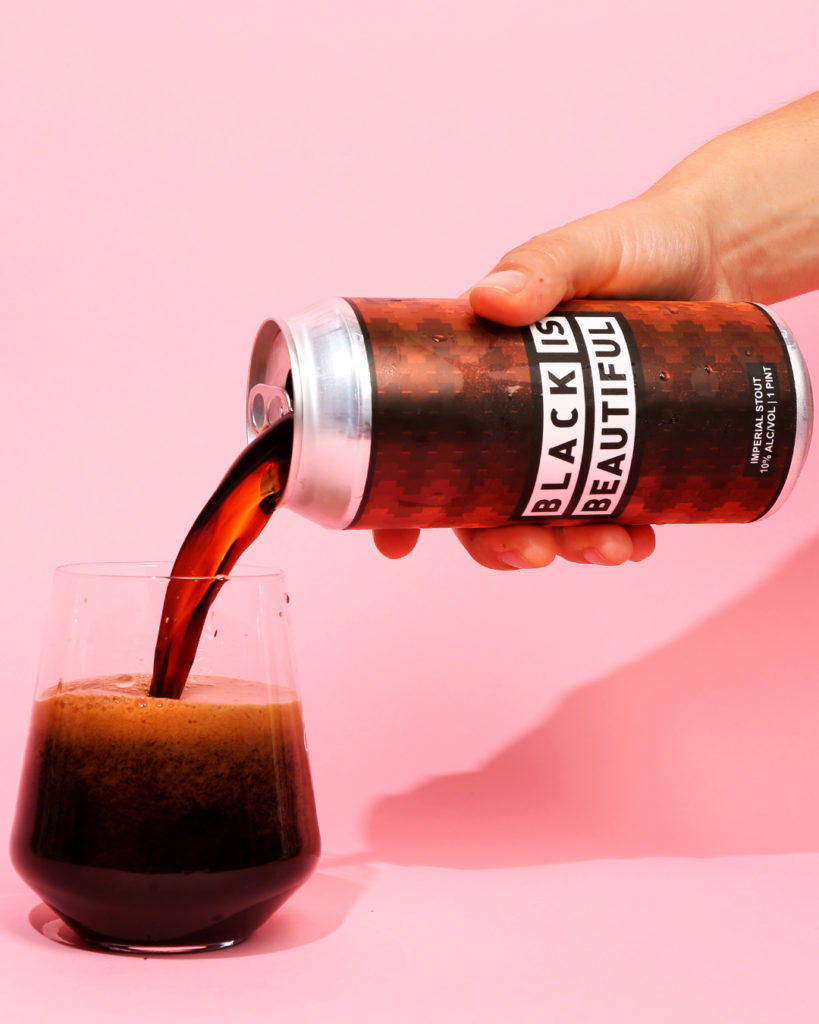 Baskerville and Weathered Souls hope to open the new Charlotte location in late spring or early summer of 2022.
Located at 255 Clanton Rd in Charlotte, NC, the 10,000 sq ft facility will include the seven BBL incubation brewhouse for HBIP, a coffee house, and a taproom. The tap list will include Weathered Souls beer shipped in from San Antonio, along with offerings from the various incubator breweries. Moreover, the options will cater to the Charlotte community, featuring a lot more stouts, IPAs, DIPAs and some Belgian beers and lagers.
Currently, Baskerville and Holt are looking for help from partners who want to donate funds to purchase equipment and raw ingredients, or offer guidance and mentorship to brewers.
"So let us talk yeast, let us talk hops, let us talk malt and let us talk about brewing and how you can get involved," says Baskerville. "It has been difficult-to-near-impossible for these categories of folks to access loans, investments, and properties. With these staggering numbers, it's more important than ever to uplift the upcoming generation and include more diversity and inclusion in the brewing community."
If you're interested in becoming a part of HBIP, please send an inquiry to the Weathered Souls Facebook page or the Black is Beautiful website.