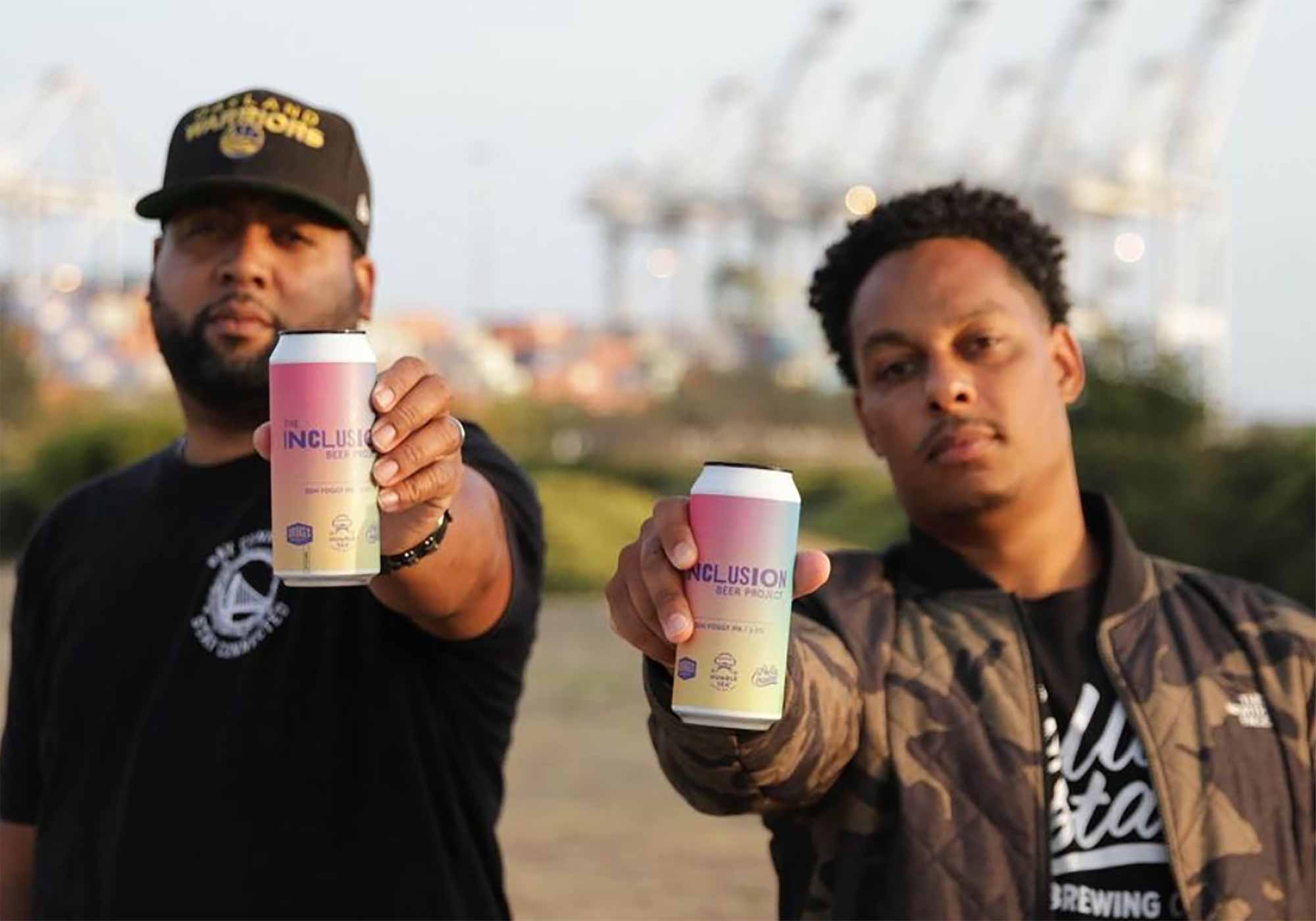 Photography courtesy of Hella Coastal
Over the course of the last several years, the Brewers Association (BA) began tracking craft brewery owner and worker demographics. The results from their first first-ever race and gender benchmark survey, which took place in 2018, delivered some unsurprising results. Brewery ownership was 88.4% white, and brewers were 89% white. Similarly, the numbers were disproportionate with regards to gender — 77.4% of brewery owners identified as male, and 92.5% of brewers identified as male. Especially in an industry where even people with three degrees from Harvard can have difficulty securing a loan, the challenges facing BIPOC (Black, Indigenous, and People of Color), minorities, and non-male industry workers can seem insurmountable. So how do these people get into the industry? One solution could be contract brewing.
From Connecticut to California, contract brewing has proven to be a more affordable alternative to building out a traditional brick-and-mortar brewery. It's also a way for BIPOC- and minority-owned businesses to make their mark.
What Are the Challenges Facing Minority- and BIPOC-Owned Breweries?
Whether it's getting a bank loan or getting taken seriously, minority- and BIPOC-owned breweries face unique challenges in the beer industry. Systemic racism is deeply embedded in American society, often making it difficult for business owners who look a certain way to secure loans or find a space to lease.
At Hella Coastal Brewing Company, a Black-owned brewery in Oakland, CA, Co-Founders Mario Benjamin and Chaz Hubbard didn't even bother applying for a loan. Instead, they sought out small grants and free resources from the Small Business Administration and Oakland-based OCCUR, a group dedicated to supporting marginalized communities and businesses. Getting a bit of financial assistance allowed Hella Coastal to form an LLC and enlist the help of an attorney; in the future, Benjamin and Hubbard plan to seek out more grants and possibly pursue a crowdfunding campaign.
"We had to come at it from an angle where it was just us," says Benjamin.
Despite these hurdles, Hella Coastal has cultivated a loyal following. And deciding to rent tank space as opposed to building out a brick-and-mortar has helped them build their brand without incurring the expenses of common capital expenditures typically associated with starting a brewery.
What Is Contract Brewing?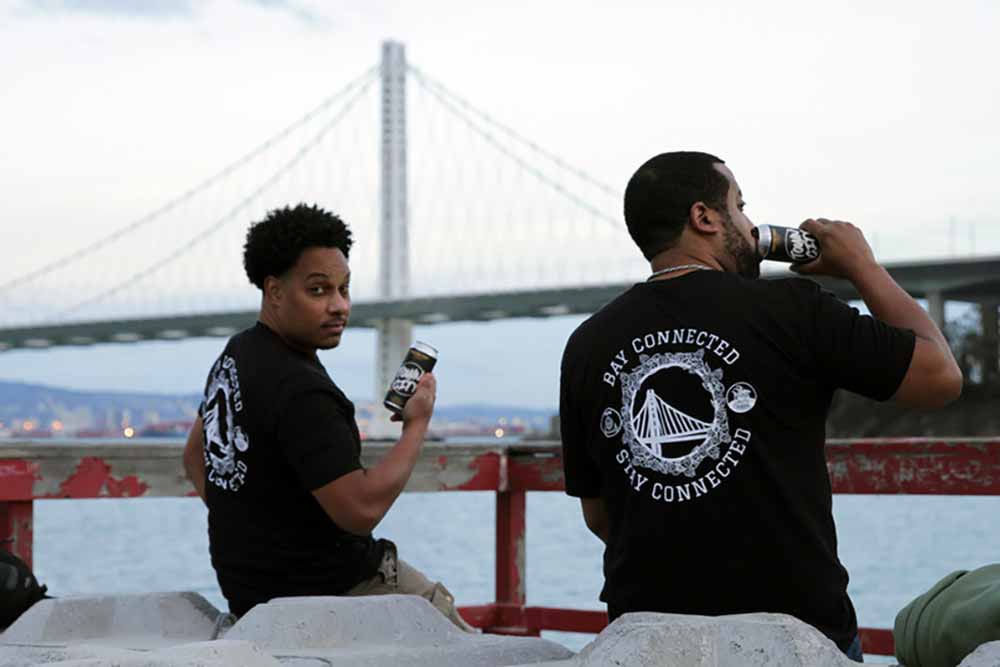 In simple terms, contract brewing is an arrangement where one company brews beer on behalf of another company. This is typically different from "gypsy" or nomadic brewing, in which a brewer uses equipment and tank space owned by a more established brewery.
Historically, contract brewing has been viewed by many as an inferior, hands-off alternative to traditional brewing. There was a stigma that contract brewing was for lazy people looking to make a quick buck. However, when you talk to brewers who have some (or all) of their beer brewed under contract, you'll find just the opposite. Contract brewing requires dedication, constant communication, exacting standards, and a lot of faith in the production team.
At the same time, it allows brewers without a huge amount of capital to get their products to market.
Contract Brewing Helps Reduce Brewery Costs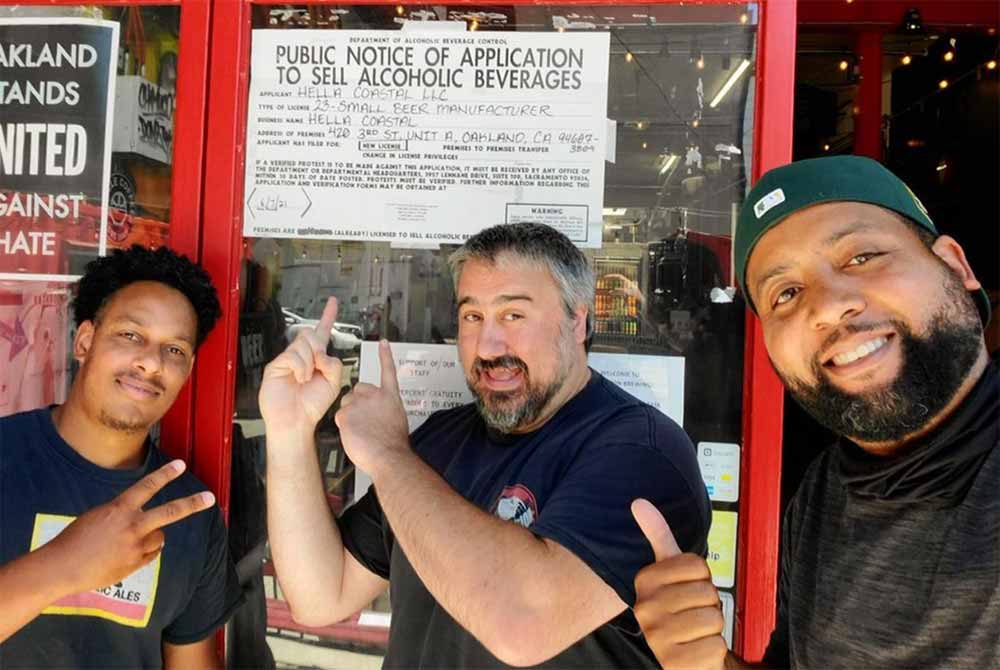 First and most importantly, contract brewing eliminates the potentially large startup costs of opening a brewery. At a traditional brewery, the price of rent, equipment, construction, and more can reach close to seven figures — often far exceeding the available capital of would-be brewery owners.
With that in mind, Hella Coastal decided to operate under a Type 23 License (Small Beer Manufacturer). Currently, they're brewing at Federation Brewing's brick-and-mortar location in Oakland, CA.
Technically, Hella Coastal and Federation have an alternating proprietorship agreement. In other words, Hella Coastal is a tenant that rents space and equipment from Federation. Under Alcohol and Tobacco Tax and Trade Bureau law 26 U.S.C 5092, Hella Coastal is required to "hold title separately to the ingredients or raw materials that they use" in order to be considered brewers under the agreement. [Note: At the time of publication, the California Alcoholic Beverage Control (ABC) had approved Hella Coastal, but they're still waiting for full approval from the Alcohol and Tobacco Tax and Trade Bureau (TTB)].
Benjamin and Hubbard are happy to rent before they buy. Temporarily leveraging tank space has more short-term appeal than purchasing expensive stainless steel tanks on their own. Benjamin and Hubbard can save and plan for a future space while still creating a name for their brand.
Similarly, at Rhythm Brewing Company, the first BIPOC-owned brewery in Connecticut, Founder Alisa Bowens-Mercado found that contract brewing helped her save on upfront costs while also allowing her to build out her brand.
"Contract brewing is honestly the gateway to a full-on taproom and brewery setup," says Bowens-Mercado, who brews under contract at Black Hog Brewing in Oxford, CT. "It's a great way to introduce your brand into the craft beer industry, but not have to take on major overhead that most of us don't have."
Other Benefits of Contract Brewing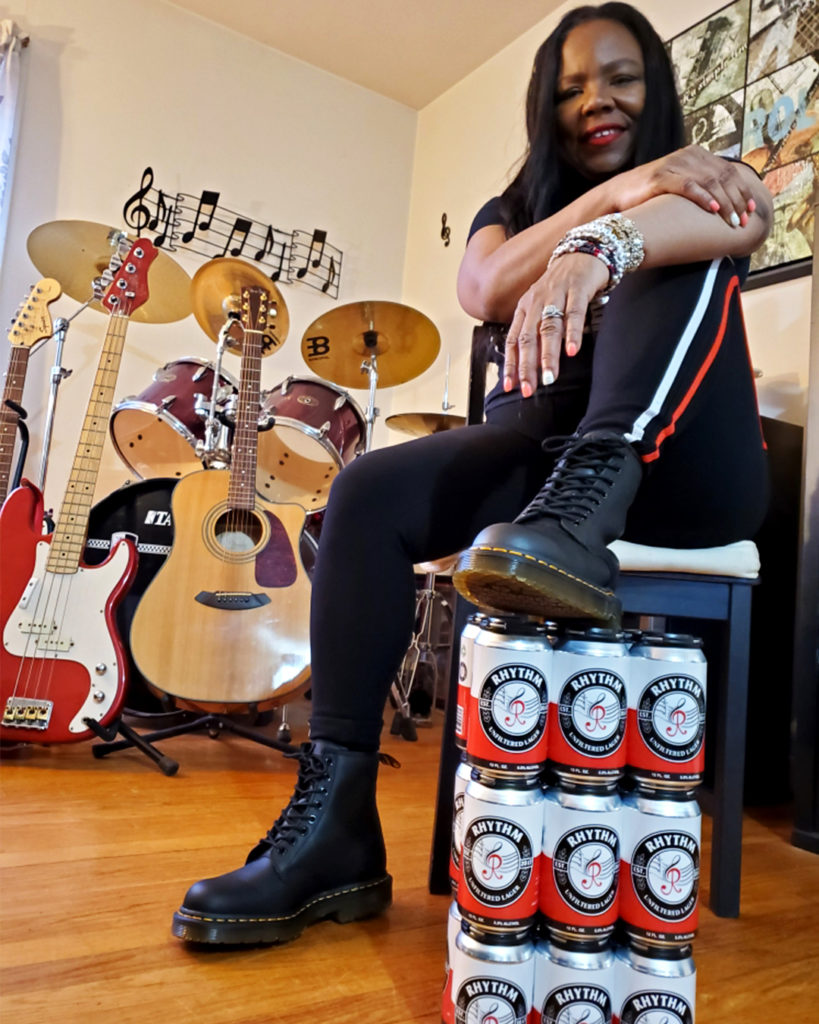 Another advantage of contract brewing is that it builds a partnership with an already-established brewery. The knowledge and experience of partnering with a host brewer can drastically lower the barriers to entry for BIPOC- and minority-owned brands and breweries.
Back in early 2018, when Bowens-Mercado launched her all-lager brewery, people repeatedly asked her why she went the contract brewing route.
"I'm not building a brewery," says Bowens-Mercado. "I'm building a brand."
Both Bowens-Mercado and Benjamin and Hubbard's brands have benefited by leveraging invaluable brewing and business knowledge from their respective host breweries.
For Hella Coastal, it has been crucial to have an experienced and willing partner. The same steps when homebrewing can look quite different on a production system. And that's before fermenting, filtering, packaging, and selling beer.
"It's not as simple as having the money and jumping in; there are so many different facets," says Benjamin. Flattening this steep learning curve with insider knowledge and experience is a critical part of such an arrangement.
Since Federation has been brewing for about six years, they've learned many lessons that they've been able to share with Benjamin and Hubbard. This accumulated knowledge can be of great value to brewers who are just getting started.
Contract Brewing Can be a Win-Win for Everyone
In addition to providing beer and knowledge for a brewer, a contract or alternating proprietorship can be beneficial to the host. In addition to filling out any gaps in the production schedule for the host brewery, contract brewing keeps tanks full and beer flowing, which means more money coming in the door. And by attracting a wider audience, breweries that host contractors can build a new revenue stream.
"It's nice to have a breath of fresh life into the place," says Aram Cretan, Founder of Federation Brewing.
Moreover, "There aren't really a lot of expenses or costs involved, from my perspective," says Cretan.
Beyond the physical advantages of a contract partnership, there are brand advantages as well.
Of course, it never hurts to be able to expose your brand to new consumers, as Federation is able to do with Hella Coastal sharing the space. With the aforementioned diversity statistics (or lack thereof) in craft beer, it's Federation's belief that every little bit they can do helps. Cretan says that the positive financial impact is certainly a benefit, and "it doesn't hurt that my business can gain a new audience".
Creating a More Equitable and Inclusive Beer Industry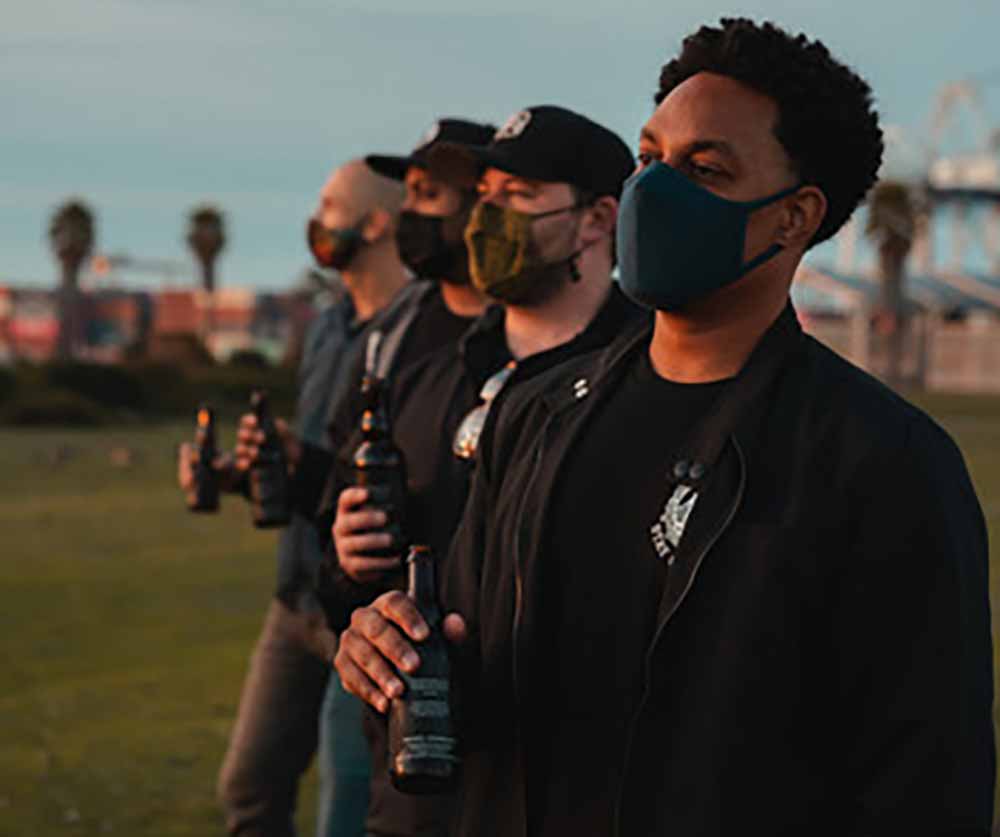 Contract brewing, alternating proprietorships, and collaborations make it easier for BIPOC- and minority-owned companies to get in the door and help strive for a more diverse, inclusive, and equitable industry.
When producers are more diverse, they attract more diverse consumers. And as patrons, we can do our part by drinking beer from BIPOC-, women-, or minority-owned businesses.