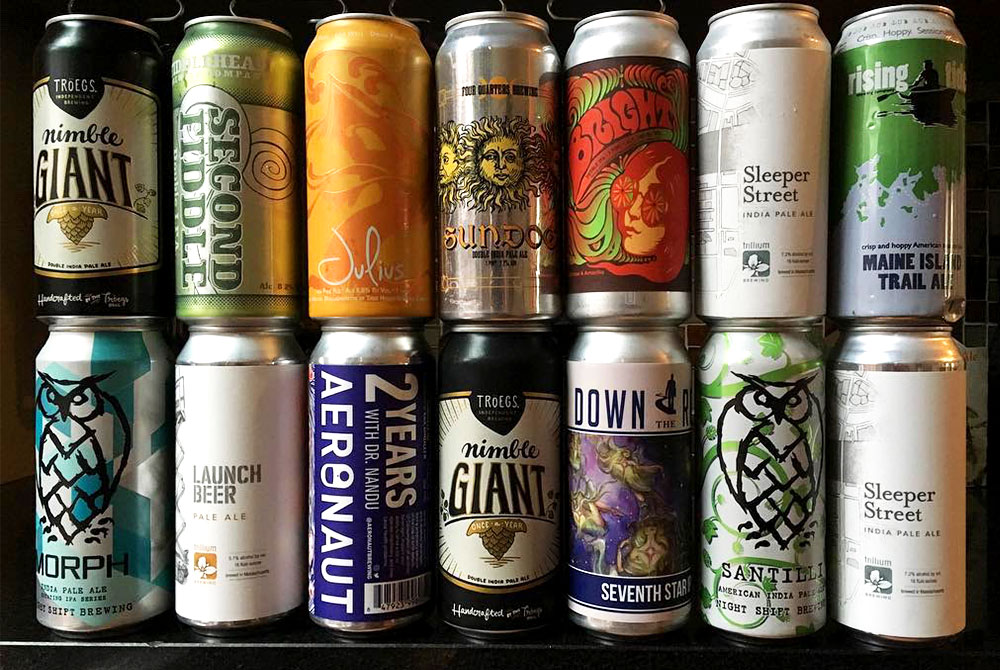 This week is American Craft Beer Week, which we'll be celebrating with copious amounts of craft beer, as we do every week, and by running daily roundups of our favorite articles around a certain theme. Today we take a look at the India pale ale (IPA), which is America's favorite craft beer (though I personally prefer a nice farmhouse).
For those looking to drink a world class example, I recommend tracking down a bottle of Maine Beer Co. Dinner if you have the means. But in a pinch, Stone's Enjoy By series is fresh, hoppy, and widely available. Remember to #beeritforward.
The Basics
How 4 Breweries Embraced IPAs Without Selling Out
For four Massachusetts breweries, the power of the taproom has proven to be a double-edged sword. The appeal is obvious and undeniable: on-premise sales go through the roof; quality control comes in-house. But pack a taproom full of thirsty patrons and one thing becomes clear very quickly: A majority of them, at some point, will ask about one style in particular: IPAs.
One-Liner: Is that "selling out"? As a brewer friend asked me, "You do want to make money, right?"
One Tree House IPA Is Getting a (Limited) National Release This Summer
The thing that Tree House Brewing Co., a brewery founded in 2011 among a cluster of working farms in Monson, MA, is most famous for is making world class IPAs. If you live near New England and like hops, there's a good chance you've heard of them. The thing they are most infamous for is not distributing outside of their out-of-the-way brewery. If you want a Tree House beer, you'll have to stand in a line and you'll have to buy it directly from the brewery. Thankfully that's about to change.
One-Liner: The 12-pack (9 bottles, 3 cans) will begin shipping out in May and should be hitting shelves on a limited but nationwide basis in early June 2017.
Talking Beer With the Biggest IPA Hater on the Internet
In late 2016, one peculiar account emerged from the growing mass of beer-focused Instagram accounts. It was named @ipas_suck and its videos consisted of a 34-year-old part-time hardcore rocker, part-time office stiff, giving honest, and vulgar, reviews of some of the most sought-after IPAs in the country. He hates all of them.
One-Liner: The hate is innate. I hated the smell of the brewery, I hated the holier than thou limit bullshit and the "I have this and you don't" attitude it creates.
What's Next for the American IPA?
In a nutshell, he's seen the evolution since the mid-90s go something like this: phase one was a total arms race to extreme bitterness, the more face-melting, the better; phase two saw some nuance in technique and the coaxing of more flavor and aroma from a widening pool of hop varieties; and phase three, which we're in now, has been marked by a total commitment to "develop techniques that fully unlocked hops' flavor and aroma potential."
One-Liner: I love the idea of 'beer from a place'…let's elevate that.