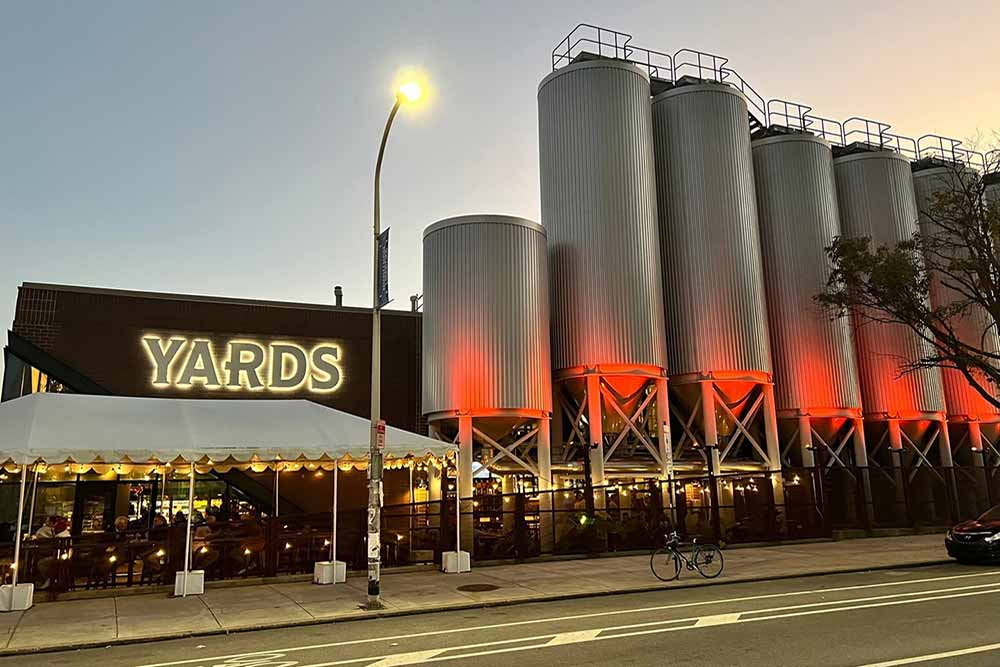 Yards new 80,000-sq-ft Spring Garden Street brewhouse | Photography courtesy of Yards Brewing Company
Editor's Note:
This is a paid, sponsored post presented by Alfa Laval.
Go ahead, call us romantic. But more and more these days, we're interested in uncovering and exploring everyone that's had a hand in making the beer we're drinking. So often we concentrate only on the liquid in the can that we forget all the disparate elements that came together to make that beer. From the hop growers and maltsters providing essential hops and malts all the way to the equipment providers supplying the very machines that ensure breweries can even function on a daily basis.
With over 9,000 breweries now operating in the United States, it stands to reason that a brewery needs top-of-the-line equipment in order to succeed. Especially major breweries experiencing periods of growth such as Brooklyn Brewery, Yards Brewing, and Faubourg Brewing Co. (formerly Dixie Brewing), keeping their quality consistent and their production efficient requires precision tools.
And more often than not, when we talk to breweries about what equipment they're using, one particular name keeps appearing.
Since the early 20th century, Alfa Laval has led the way in providing first-rate equipment for the brewing industry from centrifuges to flash pasteurizers and everything in between.
So it's no surprise to see some of the most-noteworthy breweries in the country turning to Alfa Laval when they started to grow.
Brooklyn Brewery: Increase Capacity, Efficiency, and Yield
During the mid-2010s Brooklyn Brewery experienced a period of fairly large production growth, driven in part by their shipments to countries overseas.
For one of the most iconic breweries not only in New York City, but also the entire country, when it came time to scale up their equipment, they looked for the right partner to help them.
"We were going through a period of production growth, trying to increase our capacity and looking for ways to improve our process efficiency and our yields…that coincided with doing a lot of shipping to other countries where standards and tolerances in ABV specs were in some cases more strict than the United States," says Brooklyn Brewery Director of Brewery Projects and Development Kyle Wilson. "It was really essential we hit those targets…so we looked to Alfa Laval."
Wilson had previously worked with Alfa Laval equipment while brewing at another major Craft operation, in CA.
Widely respected and known throughout the industry, Alfa Laval rose to the top after Wilson said they looked at a handful of other brewery equipment companies. "We knew they were legit because so many people use them and they have a long, long list of customer references we talked to as well."
In just about three to four years, Brooklyn Brewery invested in four or five crucial pieces of equipment like the Alfa Laval ALDOX fully automatic water deaeration system, the CARBOBLEND, and even a few bespoke projects.
Perhaps the most important though: the Alfa Laval CARBOBLEND. The blending and carbonation system helped Brooklyn Brewery hit carbonation and ABV specs for a given recipe automatically and with pinpoint accuracy.
"We were coming out of a process where we had relied on best practice and operator intervention to achieve those results, which is obviously not 100% effective," says Wilson. "Simultaneously achieving these really important quality and consistency metrics that previously had been hard for us to hit with consistency was a huge thing."
More than that, hitting those specs was actually a requirement. "We would not have been able to achieve the results that we needed to for compliance reasons in these other countries without that piece of equipment," says Wilson.
For other needs, Brooklyn Brewery required a more personalized approach, developing three customized heat exchangers with Alfa Laval.
One for their bottle-refermented products, another to cool beer after running through the centrifuge, and a final even more esoteric one for Brooklyn Brewery's sour beers.
"These beers required, as a part of an early [step] in the recipe and the production, a bacterial fermentation with lactic acid bacteria that needed to happen at very controlled higher temperatures," says Wilson. "That's another piece of equipment, we designed with Alfa Laval's help, that we still use all the time and works really well."
It's this extra level of white-glove service that Wilson says carried over right from day one.
"Their team has always been willing to problem solve with us or come up with custom solutions to unique problems," says Wilson. "The craft beer industry is so full of people trying to do weird things that off-the-shelf equipment doesn't necessarily serve, so Alfa Laval has been a great partner in helping us deal with more unconventional products and processes."
In fact, Wilson says that they've been so happy with their experience with Alfa Laval that moving forward, "if we're ever buying a centrifuge or something Alfa Laval supplies, we're not even looking for other bids, we're just going straight to Alfa Laval."
A sentiment Yards Brewing Founder, President, and Brewmaster Tom Kehoe shared after working with Alfa Laval to outfit their entire new 80,000-sq-ft facility on Spring Garden Street in Philadelphia
Yards Brewing: Going Full Speed Ahead Fully Automated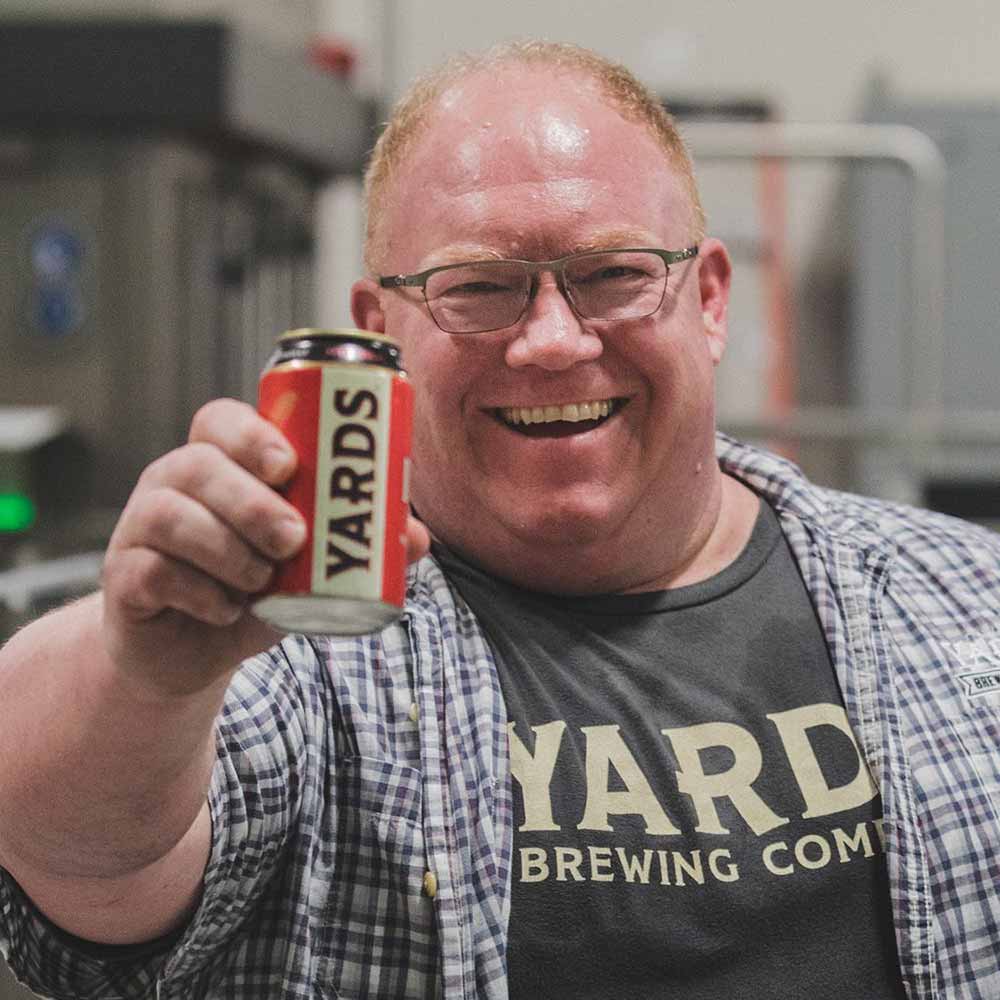 In 2017, Yards Brewing made a huge move. Since 1994, Kehoe had been running the iconic brewery out of a 42,000-sq-ft mostly manual brewhouse on Delaware Avenue in Philadelphia.
But quite simply, "We just needed a new space," says Kehoe.
Looking to move more beer into cans, Kehoe went all out for the new Spring Garden Street location, switching to a fully automated brewery.
"We wanted to make a statement and we wanted to get the best that we could," says Kehoe.
To ensure they reached their capacity and quality goals, Yards identified the Cold Block as a major area of need. Specifically, a yeast plant, CIP plant, filtration equipment, and interconnecting piping or routing were designated as "must haves."
So the brewery did their due diligence, researching three different equipment suppliers. In the end, Yards invested in all Alfa Laval equipment for their Cold Block including an ALDOX deaeration system, a CARBOBLEND, and a Flexitherm and outfitting the yeast room, which Kehoe calls "the showpiece."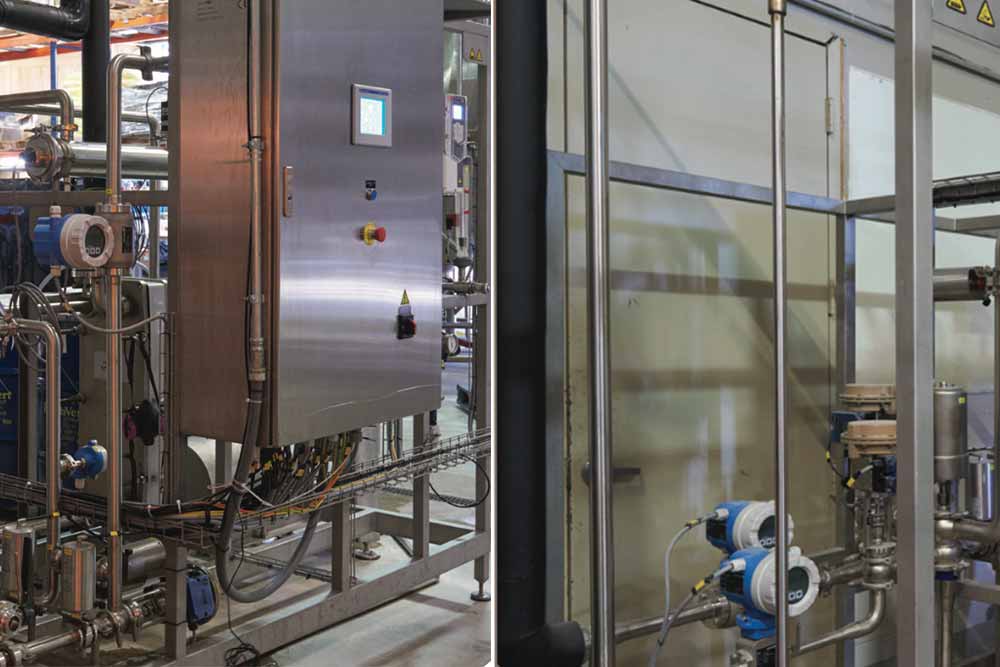 Yeast has a special meaning at Yards. Using a strain that's fairly thick, Yards knew they needed some machinery equipped to handle their unique constraints. The Alfa Laval SCANDI BREW yeast propagation equipment fit the bill.
Additionally, Kehoe points out the valve matrix, calling it the "traffic cop that sends beer all through the brewery in the right direction." He says, "It's really neat to have one of them and see it working; that was beautiful and one of the bigger things we knew we needed."
From a technological point of view, it's seemingly small changes like an automated valve matrix that have made a world of difference. "We knew we were going to grow but we didn't think we might need the technology as soon as we did," says Kehoe. "Alfa Laval would suggest something and we would take a step back and say why are you suggesting that, and it would become really clear that they knew a little bit more about how we'd grow then even we did!"
It's that level of expertise and meticulous care that really sealed the deal for Yards. Taking the time to address Yards' specific challenges without being overbearing made a huge impression on Kehoe.
"It's nice to work with a company that can really take care of your needs and you know everything will integrate well together," says Kehoe. "We trust these guys to supply us with something we know we'll need and they're not going to sell us something we don't."
For example, Kehoe says that, just like Wilson, they're looking to grab a centrifuge in the future. And it should come as no surprise that they're turning to Alfa Laval to supply them with the advice and equipment they need.
Faubourg Brewing Company: A Focus on More Than One Brewery
Faubourg Brewing Co. operates a little differently. Whereas Yards and Brooklyn Brewery needed equipment to cover just their own beers, Faubourg is looking to grow not only its own brands, but the beers of other breweries as well.
In September of 2022, Faubourg (formerly Dixie Brewing) announced a merger with three craft breweries—Oyster City Brewing, Catawba Brewing, and Palmetto Brewing. As the co-packer, Faubourg now brews beers from each of these brands out of its fairly new $30 million, 80,000-sq-ft facility in New Orleans.
"We're aggressively building a brewery conglomerate like a small CANarchy and continuing to look for more partners in that space that can be mutually beneficial either through a distribution network or manufacturing space," says Dan Griffin, Director of Brewing Operations that joined Faubourg in July of 2021.
In order to move at this breakneck pace while still providing the highest quality beers for not only themselves, but also other brands, Griffin says they needed to invest in equipment in the new space that would be up to the task.
After looking into several different equipment suppliers, Faubourg went all out, choosing Alfa Laval to supply its cold block area with an Alfa Laval ALDOX, Alfa Laval CARBOBLEND, Alfa Laval Brew 250 bottom-fed hermetic polishing centrifuge, and Alfa Laval Flexitherm.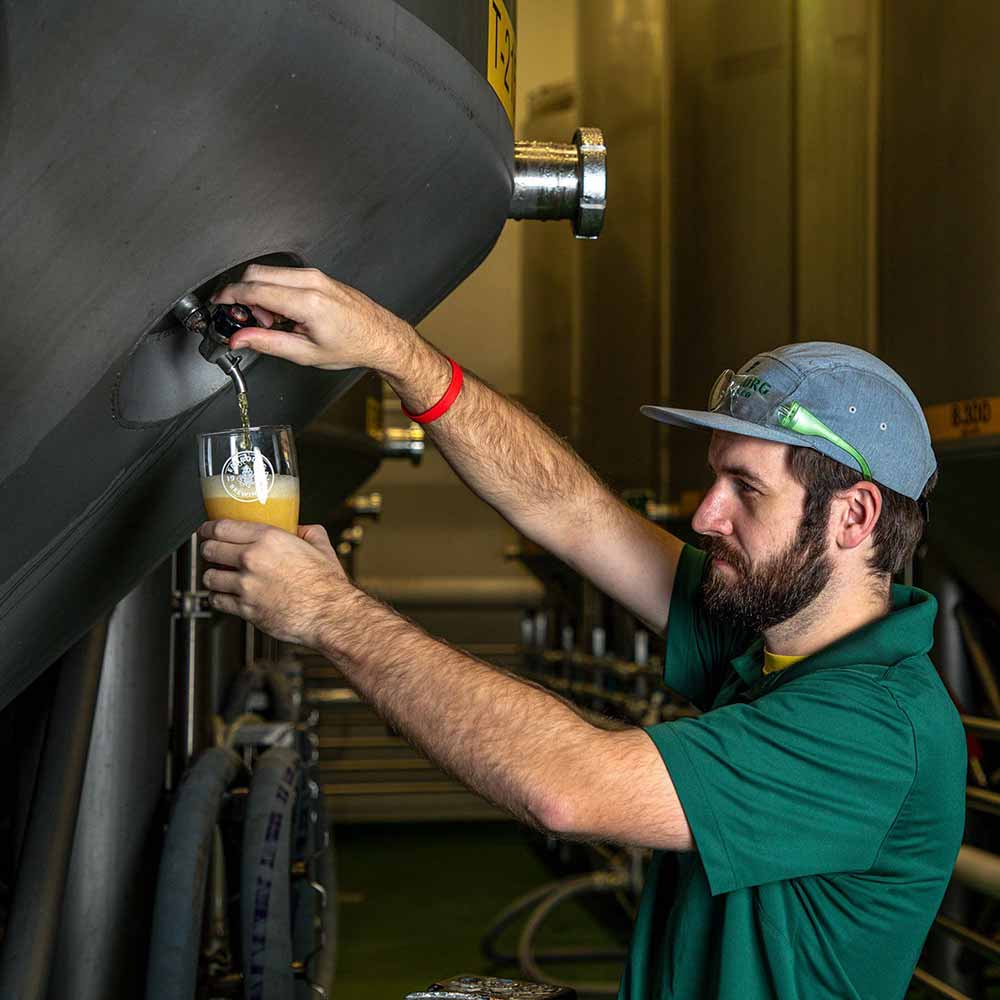 With co-packing now a huge part of Faubourg's business, Griffin says, "The Flexitherm is a huge reason we've been able to do that successfully…for our size, that's a unique feature." He says for most of the brands in their portfolio—Catawba, Palmetto, and Oyster City—those individual breweries would never have the capital or even space to invest in a Flexitherm on their own.
But because they're able to brew their beer out of Faubourg's outfitted facility, they can have conversations with wholesalers and assure them of both the quality and shelf life of their beer. "We're ahead of the game and we've mitigated a lot of issues," says Griffin, who trusts the process so much that he runs almost all of their own commercial products through the Flexitherm, "which frankly allows me to sleep better at night and makes our QA manager's life a hell of a lot easier."
Plus, consistency in equipment across the board has maximized Faubourg's goals to produce high-quality products across all their brands each and every time.
For example, Faubourg also runs everything through their Brew 250 centrifuge. "We'd be absolutely dead without our centrifuge," says Griffin.
Overall, as Faubourg sets its sights on welcoming even more breweries into its portfolio, they've set themselves up for the best chance at success by investing in a brewhouse outfitted with crucial pieces of equipment from Alfa Laval.