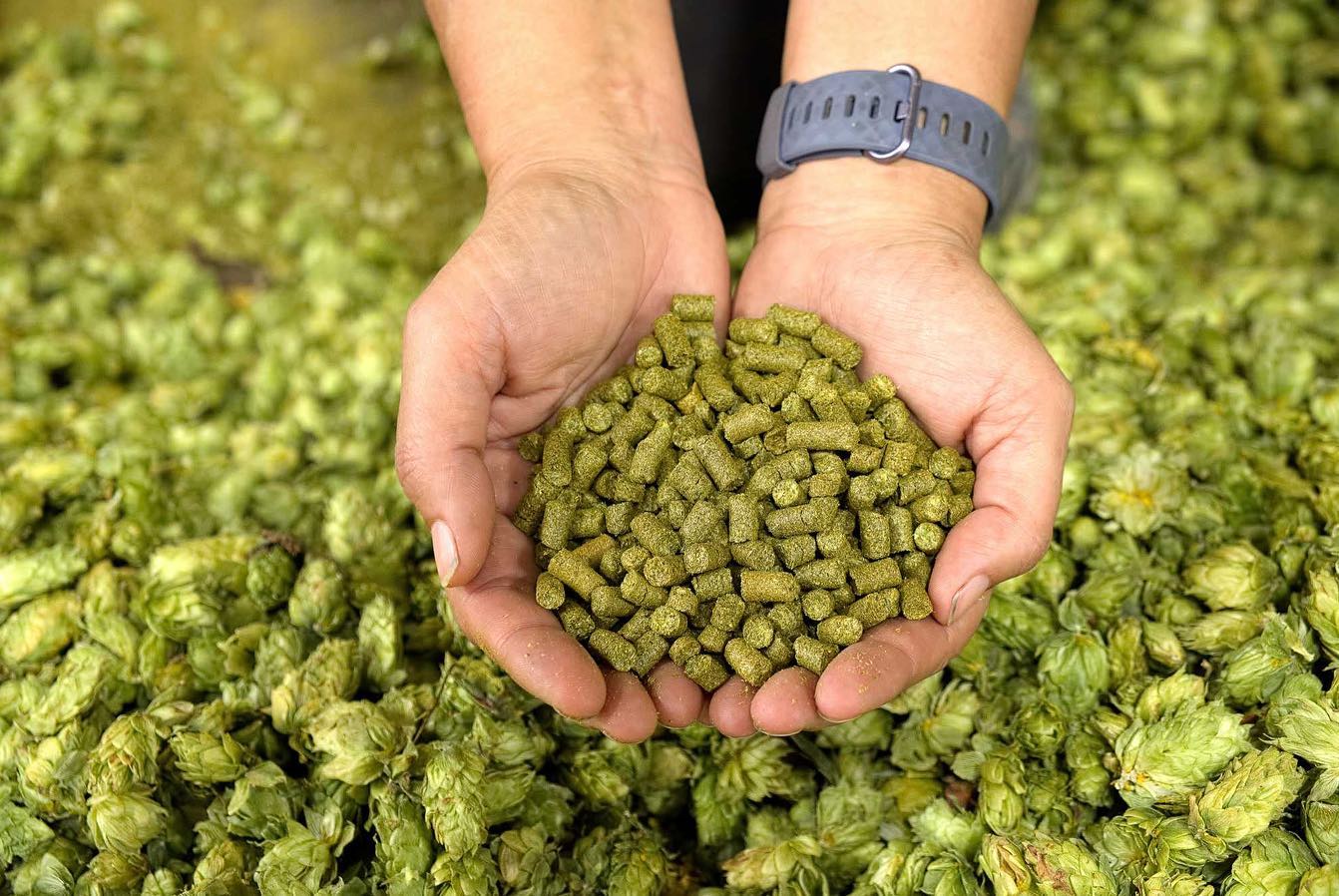 Motueka Hops
Photo by Katherine Dunbar for Freestyle Hops
Water, malt, yeast, and…hops! Yes, the core ingredients that make up our favorite beers. We're well into the new year, and already we're seeing the return of old friends (looking at you, Citra), the emergence of new faces, and the budding of an even closer relationship between brewers and farmers. Whatever your choice Humulus Lupulus may be, it's an exciting time to be talking hops.
Information about hops is widely available. Should you dare to ask someone at a local brewery or regional festival about hops, chances are that you'll come away knowing more about their personal favorite than you cared to––how it smells, how it tastes, and even why it makes them smile. So as we head full steam into 2020, one has to wonder: What's in store for our favorite hop varieties?
What Hops Are Popular Now?
"Aroma hops are still the primary draw right now," says Andy Roy, Accounts & Contracts Manager for Hop Sales at Roy Farms, a Yakima Valley hop farm that's been growing hops on their farm for over a century. "The highest demand still lies primarily in established proprietaries such as Amarillo, Azacca, Citra, etc. Besides these varieties having highly desired aromatics, they have also proven to be more disease resistant and higher yielding."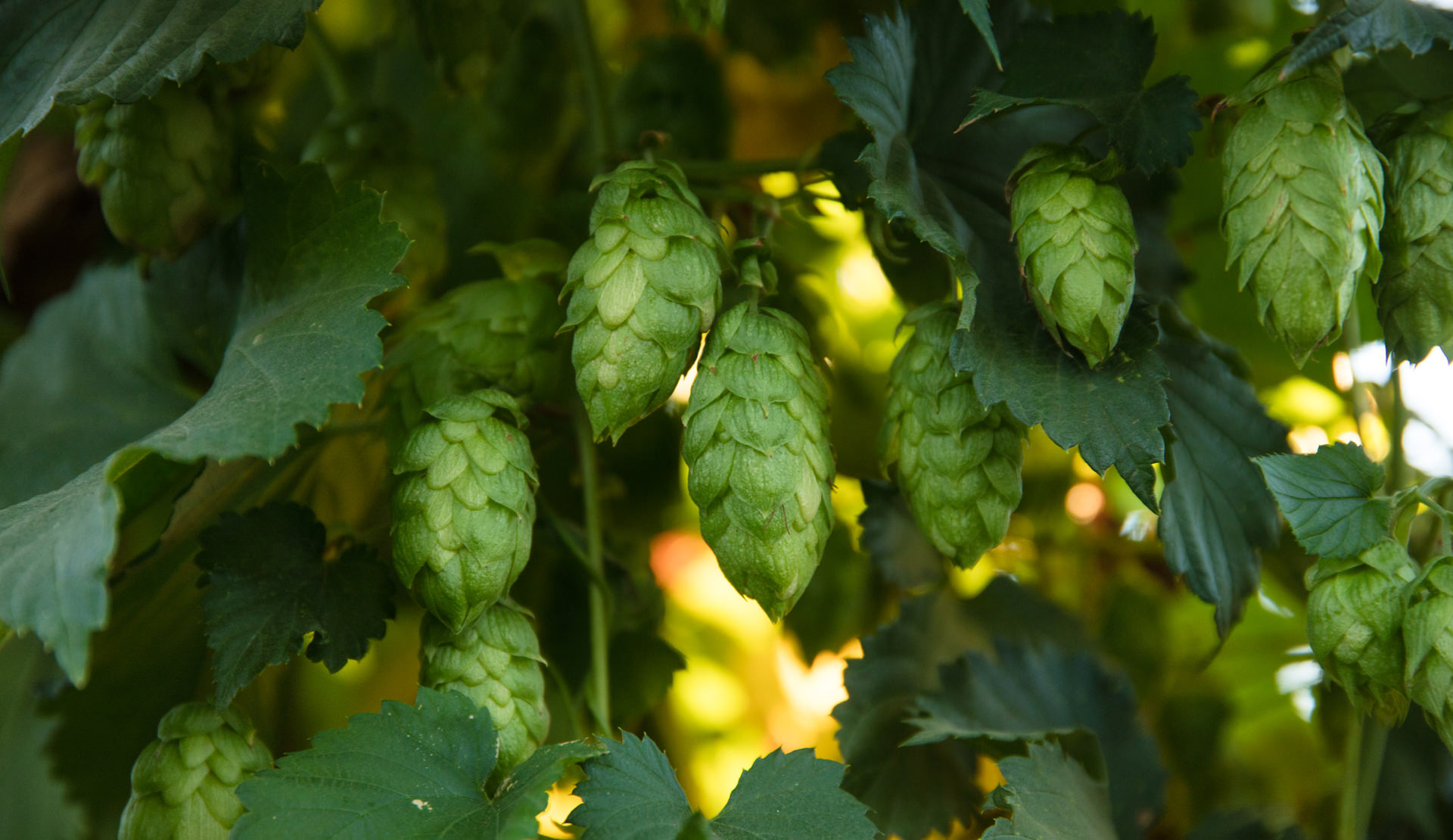 While there's certainly been a rise of experimentation amongst breweries testing out new varietals, you'd be remiss to not recognize some of the beer world's most popular hops––especially those used for dry-hopping because of their desired aroma. "Honestly, our 'Holy Trinity' of Simcoe, Citra, and Mosaic is absolutely bangin' this crop year," says J.C. Hill, Founder and Director of Brewing at California's Alvarado Street Brewery. While the aforementioned stalwarts aren't going anywhere anytime soon, don't be surprised to continue to see brewers testing out some newer hop varietals as well.
Over the past few years, we've seen hops like the passionfruit-forward Galaxy and piney Idaho 7 make waves and gain momentum with breweries, so what lies ahead this year and beyond?
"For us, the hop that has the most excitement going into this year is the Oregon-bred proprietary variety Strata," says Roy "There is also some excitement for the new public variety Cashmere."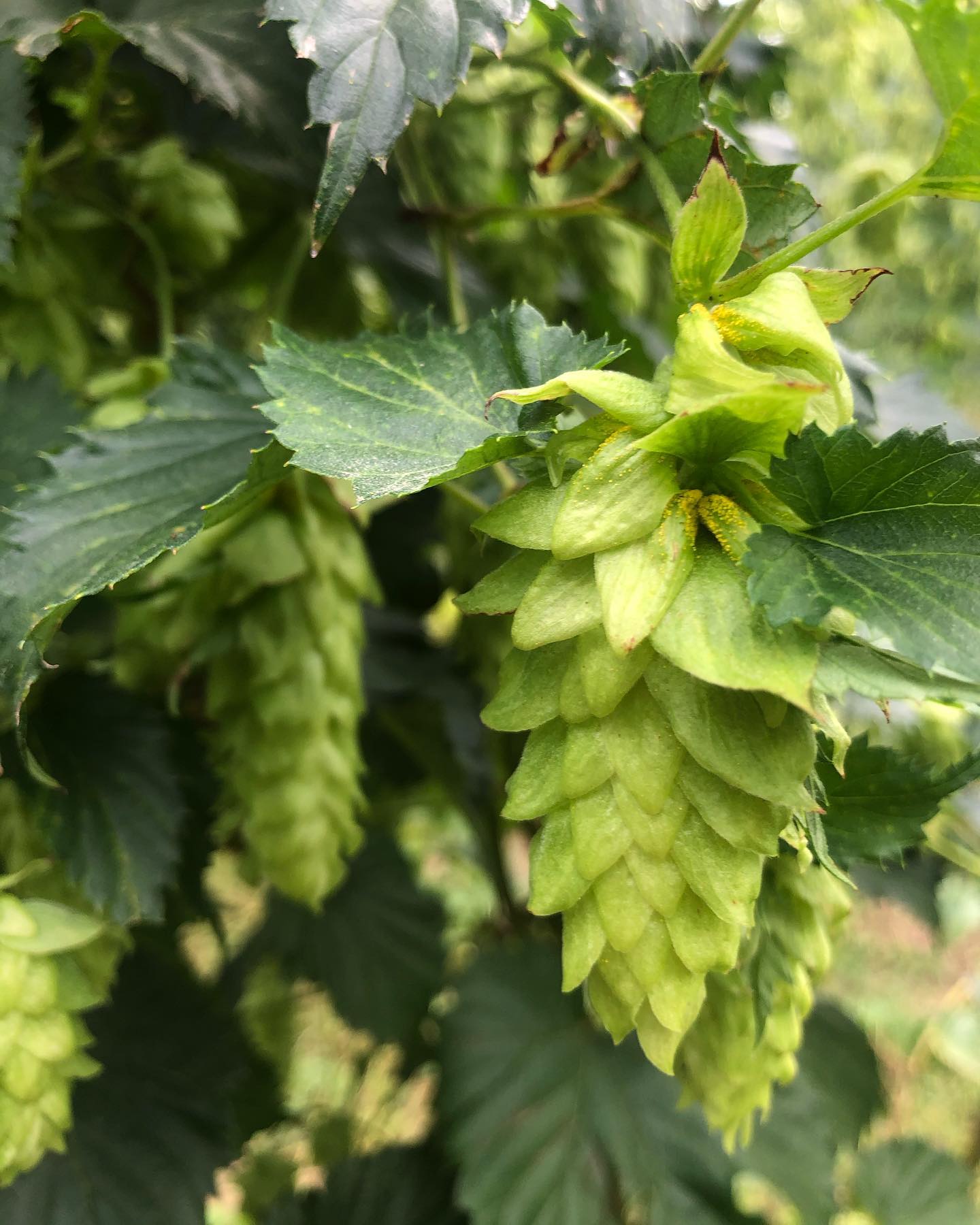 At New Zealand-based Freestyle, they're noticing dual purpose hops getting more love lately. "For our farm, it's been Rakau, Southern Cross, and Waimea that seem to be gaining new interest because their flavor/aroma profile from the dry hop additions is quite different and exciting," shares David Dunbar, Managing Director.
Terroir and Selection
When it comes to hops, the importance of the farm's geography and terroir cannot be understated. There's an abundance of wealth with hops and hop farms like never before, and every farm and location brings out different nuances of aroma and flavor.
"We've found hops like Michigan Copper that we'll buy from our farm or one of our partner farms can be totally different. Even though they're all in New York, and they're 10 minutes or 30 minutes away, it's like 'Whoa, where'd that Pineapple come from?'" says Brendan Harder and Chris Roades, Founders and Brewers at Beer Tree Beer Co. Based just outside of Binghamton, New York, Beer Tree is unique because they operate as a New York State 'Farm Brewery', meaning (as of today) no less than 60% of the hops and 60% of all other ingredients must be grown in the state.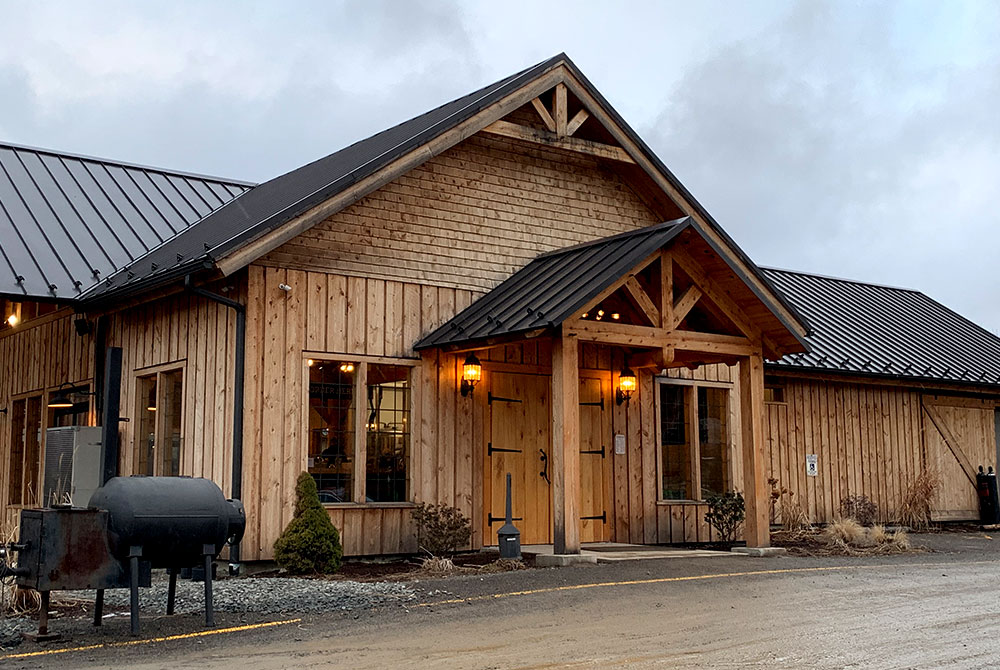 Along with breweries like Beer Tree, hop farms like Freestyle are incredibly passionate about the uniqueness each terroir exhibits. "We think that frequently there's an excessive focus on the varietal and less of a focus on the flavor/aroma profile each unique growing region creates," says Dunbar. "It's like how Sauvignon Blanc from New Zealand and California aren't really interchangeable things, each has its own character from its terroir."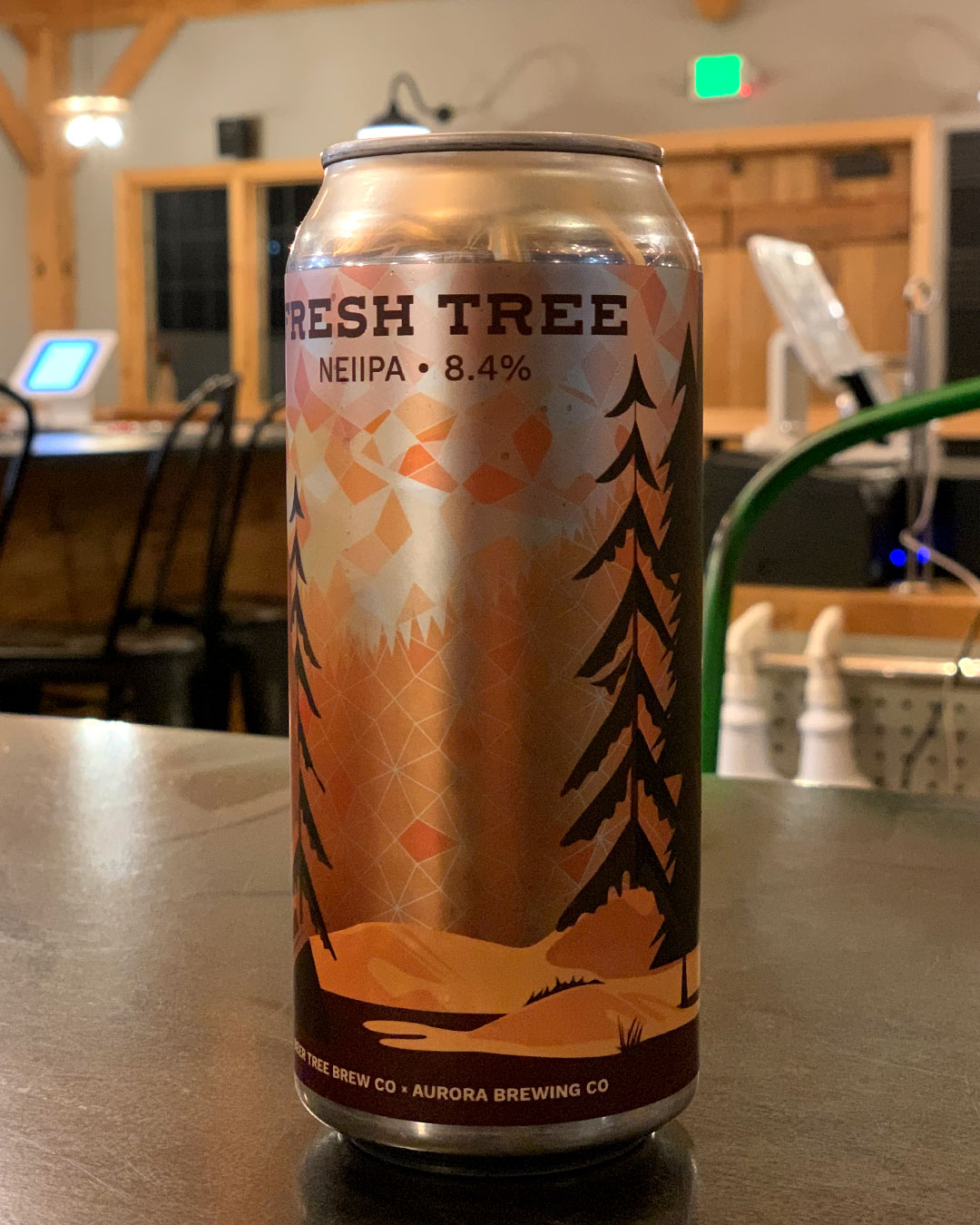 Getting Your Hands on Hops
Hand selection of hops is no longer just a luxury practice––it's become essential for brewers to not only have the best understanding of the lots they're buying from but to also better hone in on how they want the hop expressed in their beer.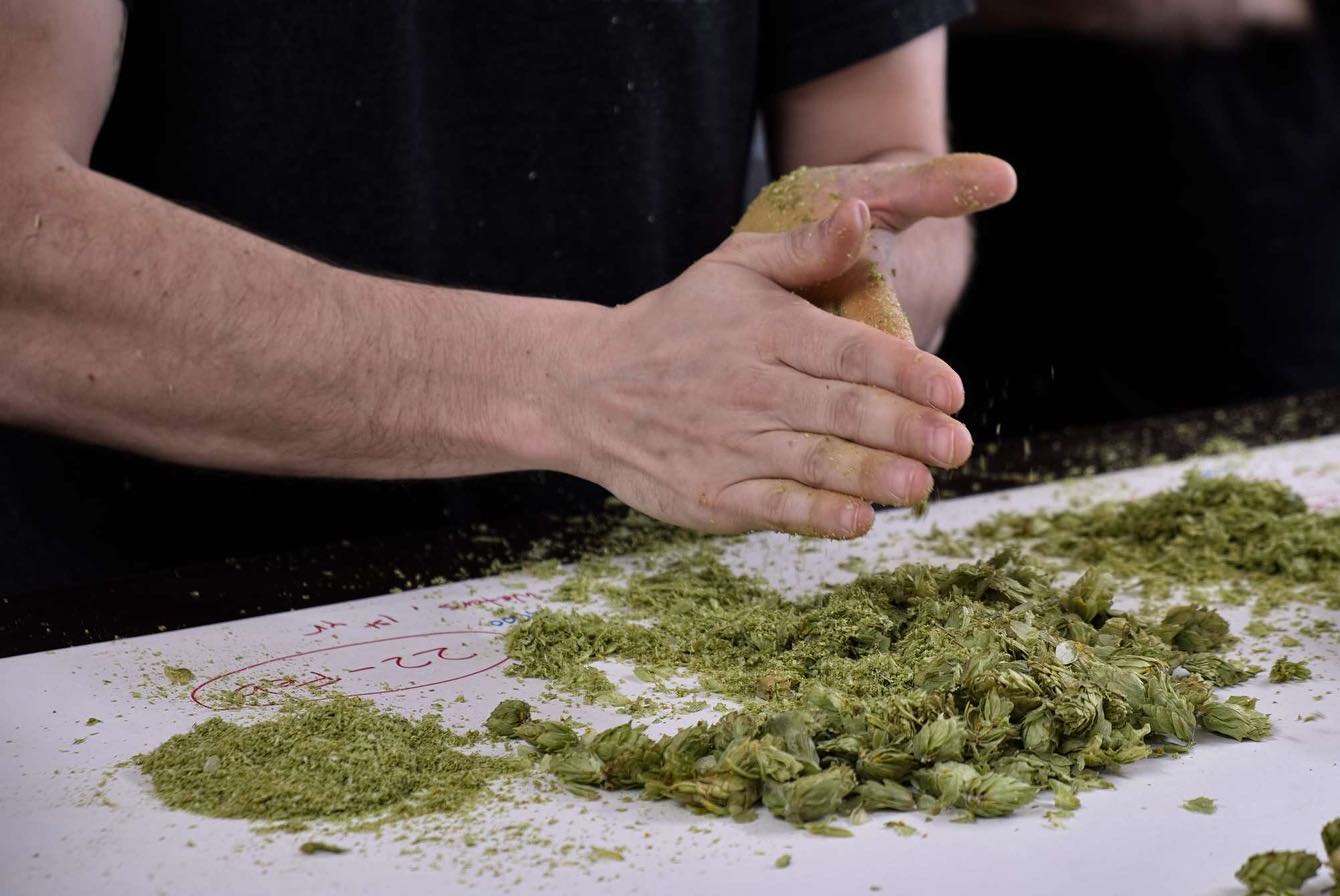 "The oil profile doesn't tell the whole story," says J.C. Hill, "that's why routinely evaluating different lots from different farms under their own set of harvesting conditions is important to understand what you like as a brewer for that variety."
Hop selection in Yakima Valley has quickly become a popular time for many top brewers to hand-select their hops, learn what's newly available, and collaborate and connect with others in the industry. "I always enjoy making the trip to Yakima and Willamette Valley for hop selection," says Justin McCarthy, Director of Brewing Operations at Vermont-based Zero Gravity Craft Brewery. "To see all of the work that goes into growing 'the spice of beer' is truly humbling. On top of that, the whole town smells like hops!"
The Future of Hops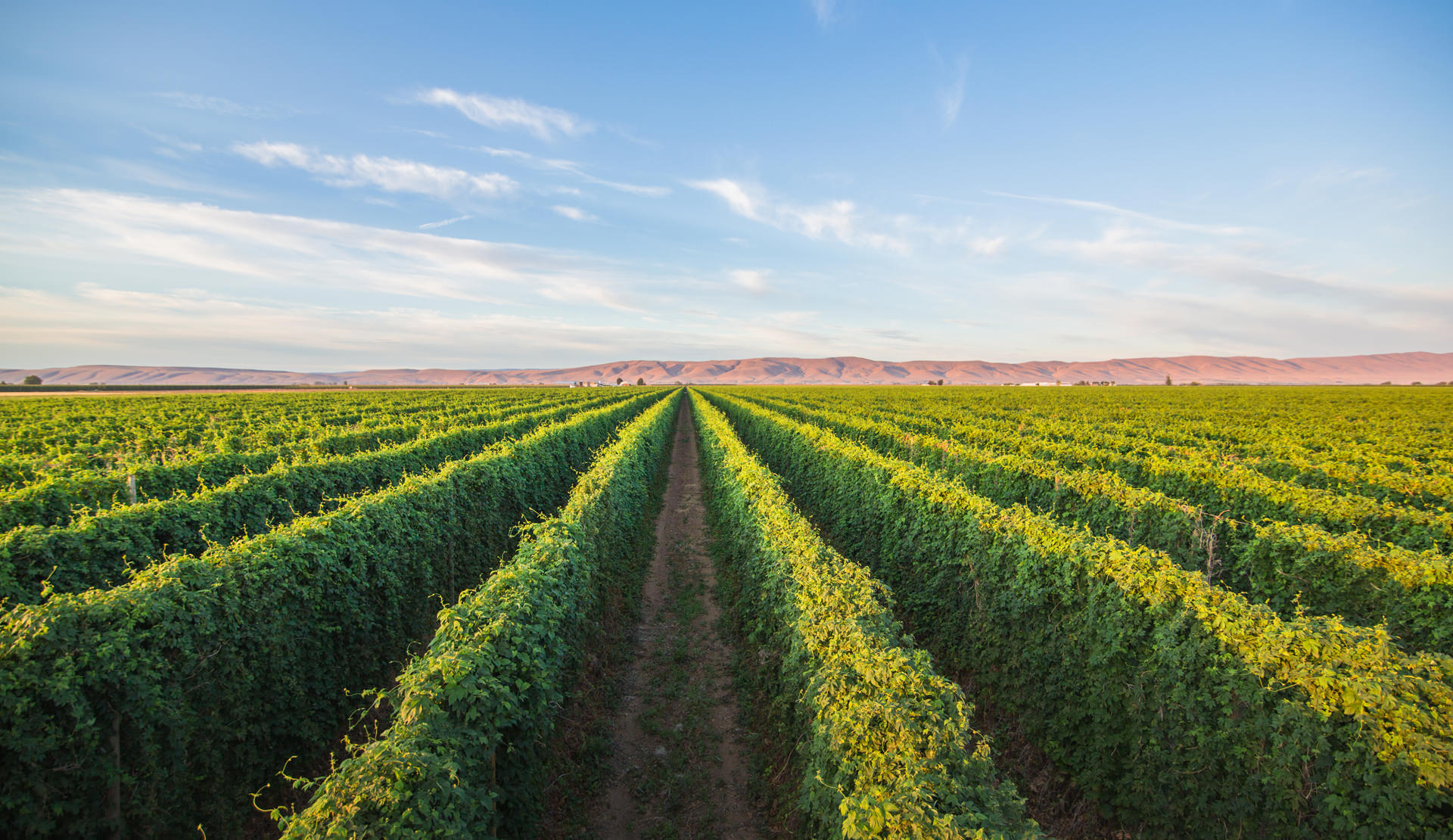 There's been talk for a while now of the craft beer bubble bursting (or at least deflating a bit). The number of American craft breweries continues to rise and it tends to feel like an arms race with newer breweries pumping out turbid IPAs, adjuncted pastry stouts, and explosive (literally) fruited kettle sours. Time will tell how the industry will shake, but I wouldn't be surprised to see a slight shift in focus to legacy hop varietals and a desire to get back to basics with more traditional brews: Styles where the hop isn't always the shining star and may play more of the role of balance in the beer, like sessionable Czech inspired pilsners or clean drinking light lagers.
"The end consumer has started to shift from the heavier, higher ABV beers and is looking for lighter, lower ABV beers, while still being flavorful and expressive," states Roy Farms, which happens to be a managing partner for the Association for the Development of Hop Agronomy (ADHA) breeding program.
Roy reports that there's even been some experimental testing on "noble hop'" varietals, the traditional European hops that brewers have been working with for centuries, such as Hallertau, Saaz, Spalt, and Tettnang. While these enduring classics don't pack the punch of aroma-driven varietals of today, they're vital to a well-balanced beer––especially to crisp and refreshing lagers.
"The currently numbered variety, ADHA-1940 has reached high praise and has already been swapped out in recipes in favor of less-reliable traditional varieties," Roy explains. "While 'noble-type' varieties aren't as flashy or noisy as IPA-focused varieties, there is a definite demand for them and should not be dismissed."
Don't Be Bitter, There's More to Come!
Whether you're a thriving farm, an emerging brewer, or an invested consumer, it couldn't be a better time to be a part of the hop world.
"Technology is evolving with hop products like lupulin powder––the cryo pellets of today don't even seem to be related to the ones several years ago," says J.C. from Alvarado Street. "It's essential to our business to be able to have a keen understanding of our biggest raw material. But that said, we're constantly learning, there's so much we don't know and need to stay up on our hops as much as possible to continue to innovate. Overall, the progression of the hop industry seems to be making its way into the glass, it's an exciting time to be a hop lover."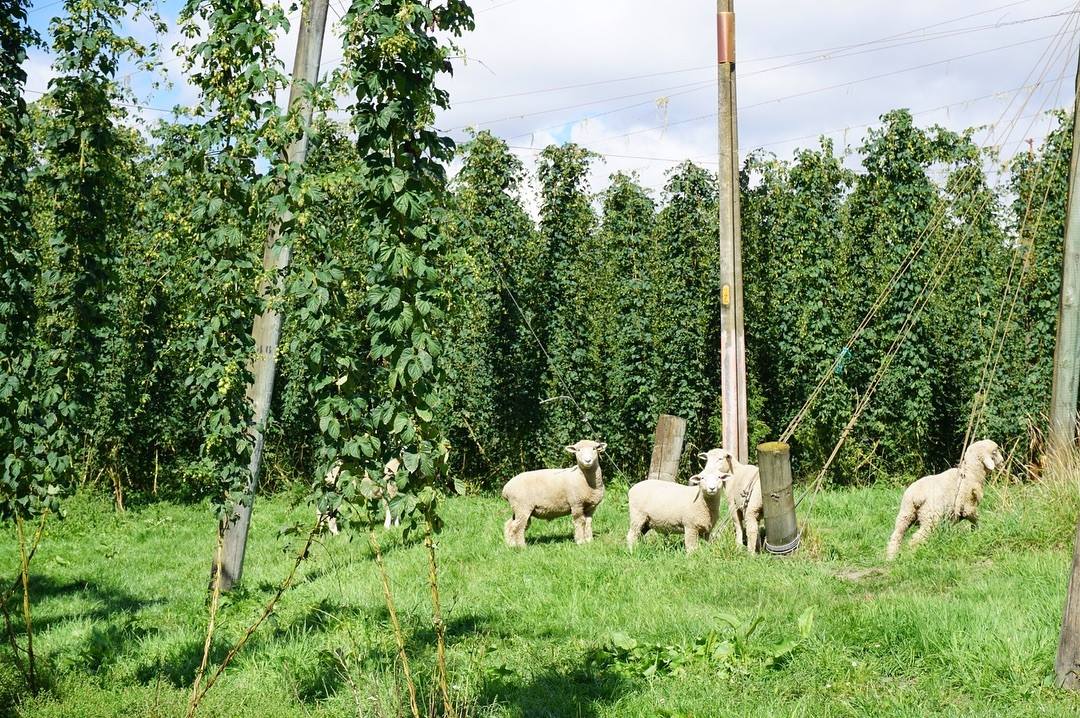 With information at our fingertips like never before, and technology continuing to expand the possibilities for hops and how we use them in beer, we've only reached the tip of the iceberg.
Liked this article? Sign up for our newsletter to get the best craft beer writing on the web delivered straight to your inbox.