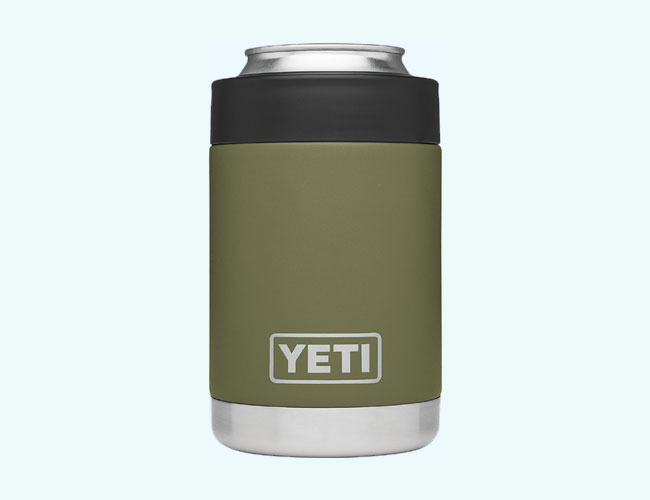 Updated on January 15, 2021
It's a sunny Wednesday afternoon and I'm scouring my fridge like a drunk college kid coming home from a frat party. Only, I'm not looking for leftover pizza; all I need is a 12-ounce beer. Any beer will do, canned or bottled. I'm out of luck.
It's not that I'm desperate for a beer. You see, a couple weeks back, Yeti sent me one of their lauded Rambler Colster stainless steel koozies. I drink more beer than just about anyone I know and consider myself a bit of a koozie connoisseur. So, I figured, it was high time I met the king of the mountain face to face.
A Review of the Yeti Rambler Colster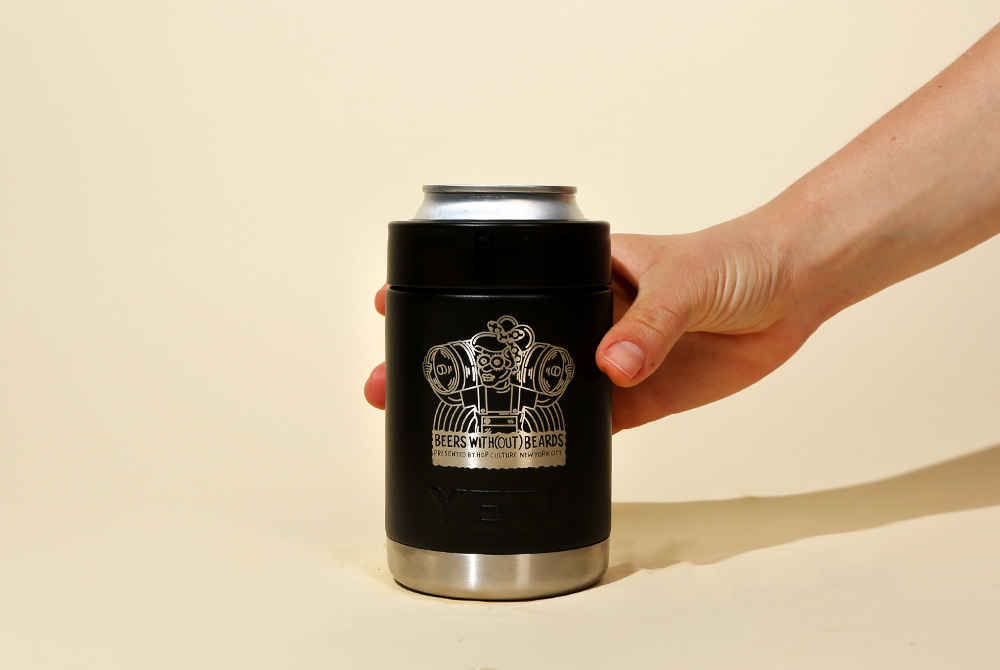 High level: This is the Cadillac of koozies, a sleeve of over-engineered 18/8 stainless steel that'll keep your beer damn near cryogenic for far longer than you'll ever need. But it comes with an asterisk or two.
First, I need to address the elephant in the room. Much to my surprise, the basic Yeti Colster retails at $24.98, is not designed to accommodate a 16-ounce can. There is a 16 oz. version, but it costs a few bucks more and is a newer addition to the lineup. This is the reason I was rooting around in my fridge like a Neanderthal at three in the afternoon. I had tons of beers in there, but, being a big fan of big IPAs — the majority of which are now packaged in pounders — I didn't have a single beer that actually fit into the Rambler Colster. I had to text my neighbor, who brought me one while we walked our dogs.
Admittedly, this was a rockier start than I was expecting. Let's hash this out…
HIT: One thing you'll notice right away is a key piece of the Colster's design: atop the double-walled, vacuum-insulated koozie is a plastic screw-on gasket that locks in both your beer and the cold. "Like a stainless steel bear hug," says the Yeti website. If you've got the right beer, this koozie's gonna keep it cold.
I've also spent the past couple weeks torturing the Rambler Colster. I've tossed it down a flight of stairs, closed it in the fridge door, and even let my 90-pound dog bat it around at the park for a while. It emerged unscathed.
MISS: It can't go unsaid that this koozie costs $25. Sure, like a nice pair of sunglasses you'll probably treat it better as a result. But also like a nice pair of sunglasses, this thing can easily be elbowed off the side of a boat and lost forever. You've been warned.
Additionally, the one thing that the cheap neoprene koozie has going for it is discretion. It'll keep a beer cold long enough to drink before you shove it in a back pocket and move on with your life. But the Yeti Colster? Unless you've got a backpack or a big coat pocket, you're kinda stuck holding the thing. I was surprised there wasn't a rivet to clip it to a belt loop, as nerdy as that might be. Then again, you're the one walking around with a stainless steel koozie…
CONCLUSION: For most drinking situations, there's not a better product on the market. If you ever plan to go camping or tailgating or spend a day at the beach, this is the product you want. But for college parties or dinner parties or, yeah, walking the dog, it might not be worth it. Ultimately, it's situational. For me, it's worth having when I want it. For the other times, I'll grab that foam koozie from my buddy's bachelor party.