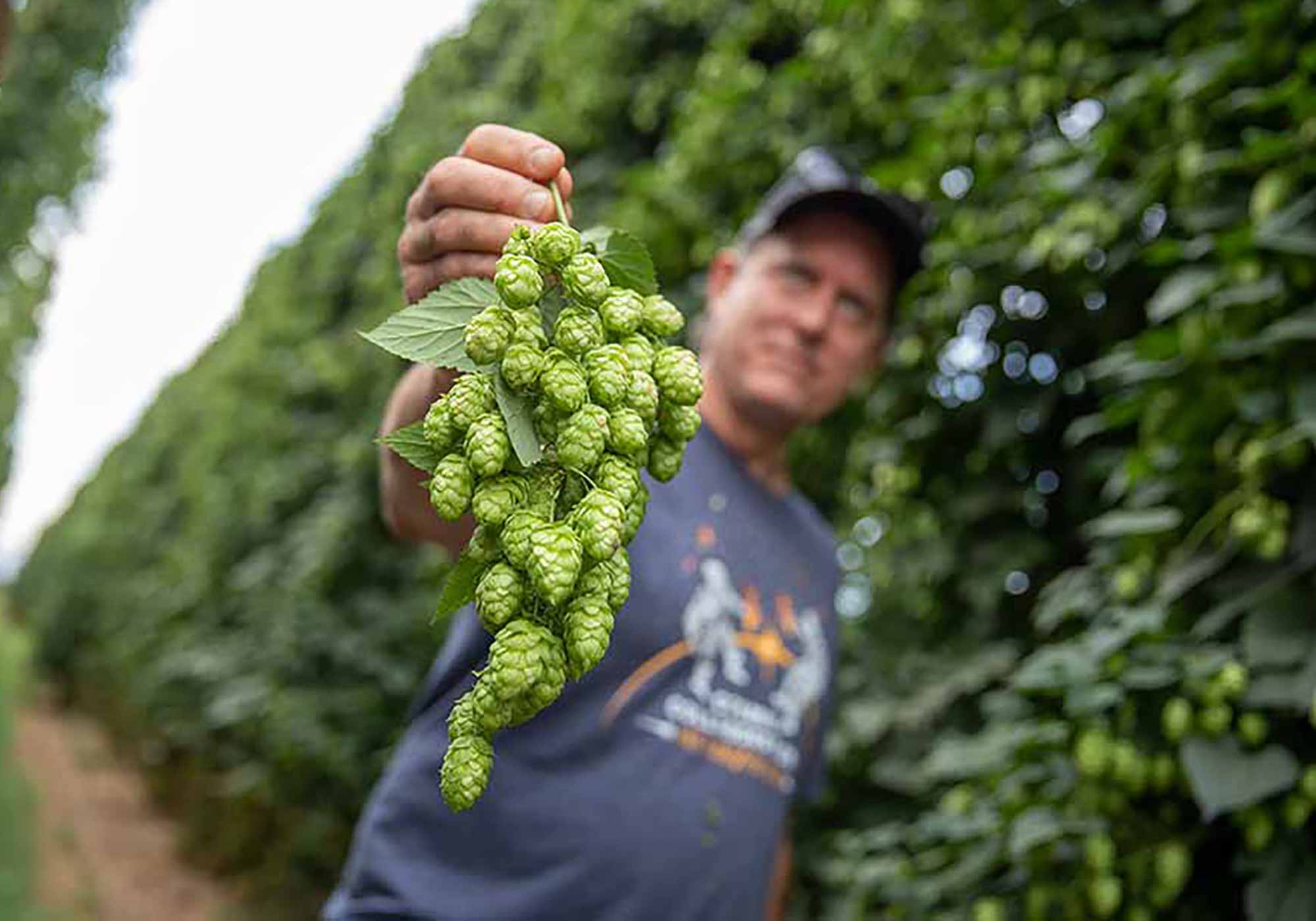 Photography courtesy of Bell's Brewery
Without a doubt these are currently the most popular hops in contemporary craft brewing: Citra, Mosaic, Simcoe, Amarillo, Columbus, Centennial, Cascade. Maybe throw Galaxy on that list, too. But in reality craft brewers all over the world have a ton of hop varietals at their fingertips. And in the pursuit of new flavor profiles brewers have found four exciting hops to watch in 2022.
And while we're keeping an eye on many thrilling trends in the craft beer industry this year, we might be most excited by what's happening in hops. We're calling it here. In 2022, expect two things: A rise in the popularity of Strata, Eclipse, and HBC 586 hops, and the production of Vista, an entirely new hop coming to us from the Pacific Northwest.
First, Why Is Experimentation with Hops so Important?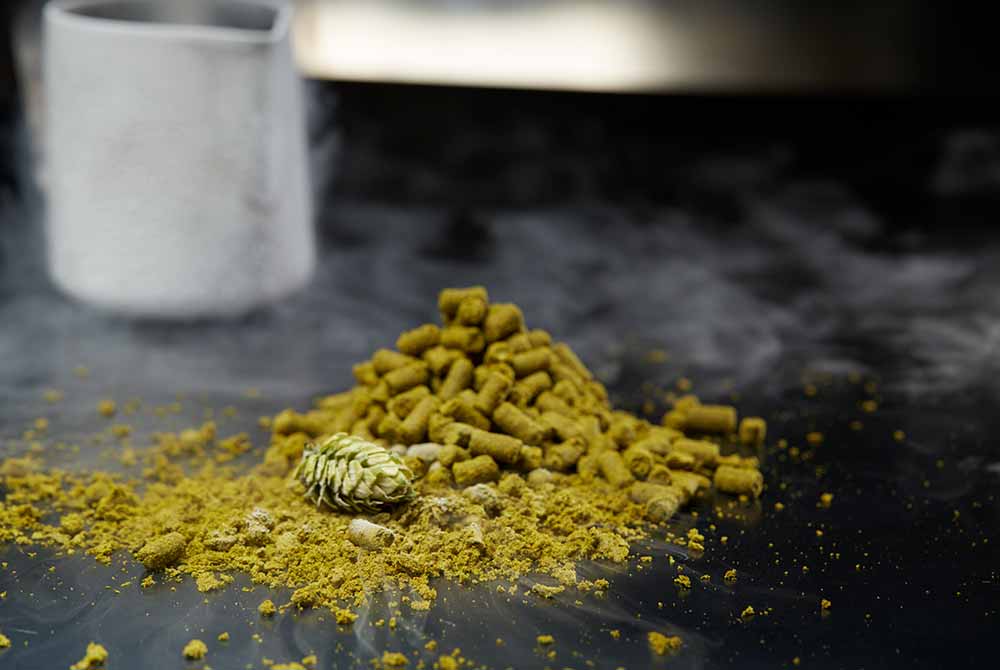 Look, we know that beers with the aforementioned big hops are delicious. But the industry only benefits from experimentation with hops. New technology like liquid hop terpenes, Cryo hops, and hop blends push craft brewing forward. And new hop varietals keep us excited to drink.
Beer should never be boring. No one wants to visit a handful of different breweries and find that each of them use the same hop bill combination. You can only drink so many Mosaic-centric IPAs without getting tired of them. And that would be a shame because Mosaic IPAs are delicious (as are Citra IPAs, Simcoe IPAs, and so on). For that reason it's always welcoming to see a beers with hops outside of the "popular crowd".
The fact of the matter is: Brewers have a ton of options for mixing and matching with the industry's current top tier hops. So why aren't we seeing more of these?
New Hops Can Takes Years to Come to Market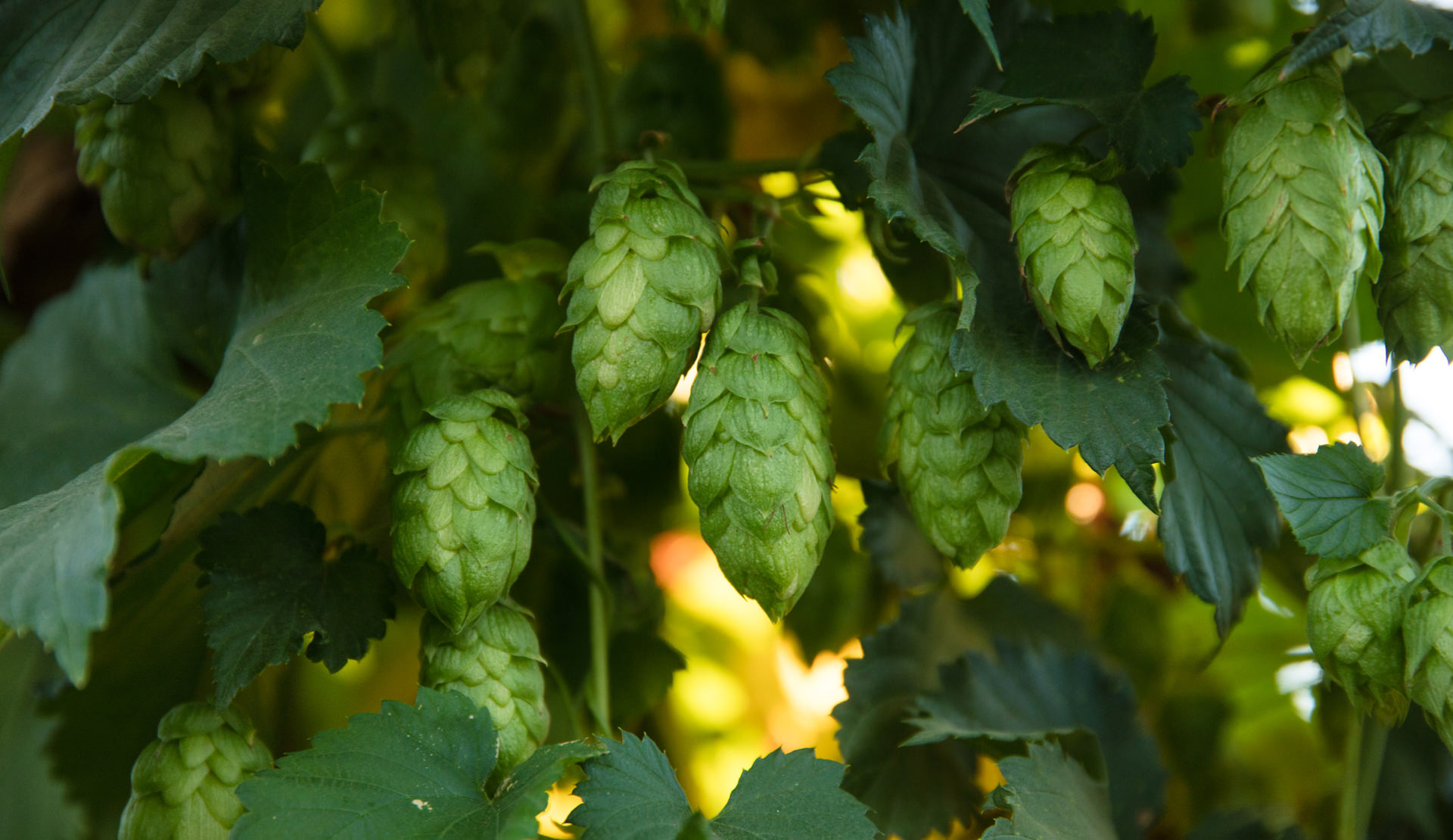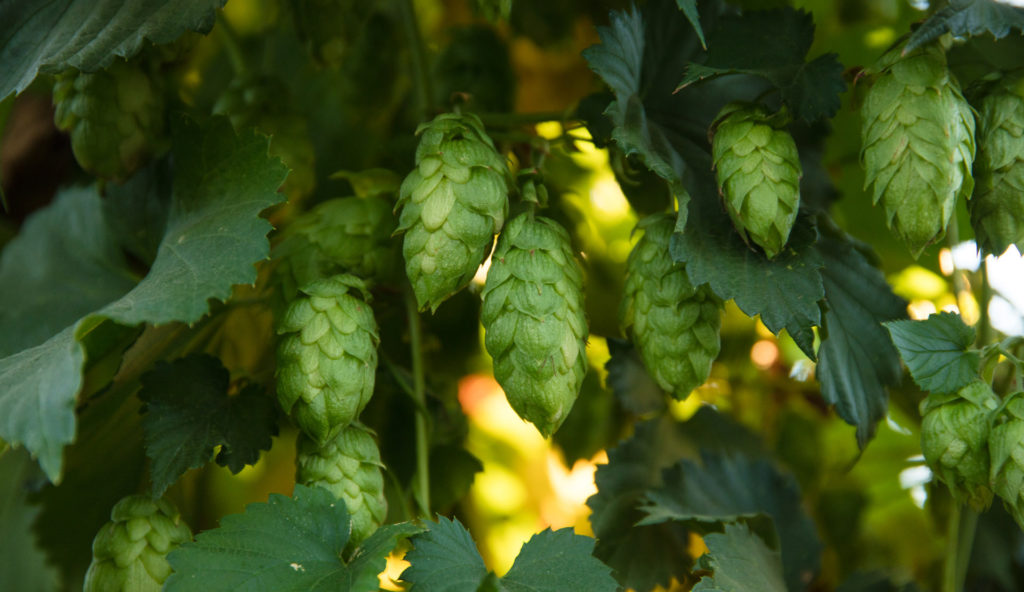 There's a somber reality to face: It takes years to develop new hop varietals.
The birth of a new hop comes very rarely. "It doesn't happen every year," says Michelle Palacios, Business Manager for Hubbard, Oregon's Hop Research Council. "It takes ten plus years to develop hop varieties."
It's a process Palacios finds familiar at the Hop Research Council, which works with the United States Department of Agriculture's hop program to cultivate new varieties of hops. With HRC's "elite" hop program, the Council strives to generate enough quantities of fledgling varieties for pilot brewing. "We work with our brewer members to conduct brewing trials," Palacios says. "We're able to identify hops that have gained enough acceptance in the brewing community to then release as a public variety." She notes that for the betterment of the brewing industry HRC focuses on public varieties, and not proprietary varieties. Making public varieties means much more flexibility for brewers, who aren't restricted to buying new hops through one source.
And since hops are one of the key ingredients in beer "years" can sound scary.
But cellaring beers can take years, too. And, when aged properly by talented brewers, the results are worth the wait.
So when brewers dig into the hop canon to try underused hop varietals, we must all rejoice. Because this means plenty of hard work has gone into bringing this new varietal from the field into your glass.
That's why trying beers with hops we haven't heard of or ones that are less popular shouldn't be scary. It should be encouraged, an exciting endeavor into a completely new, wacky world.
So without further ado, here are four of these types of hops we're excited to watch (hopefully) grow in 2022.
Vista: A Hop on the Horizon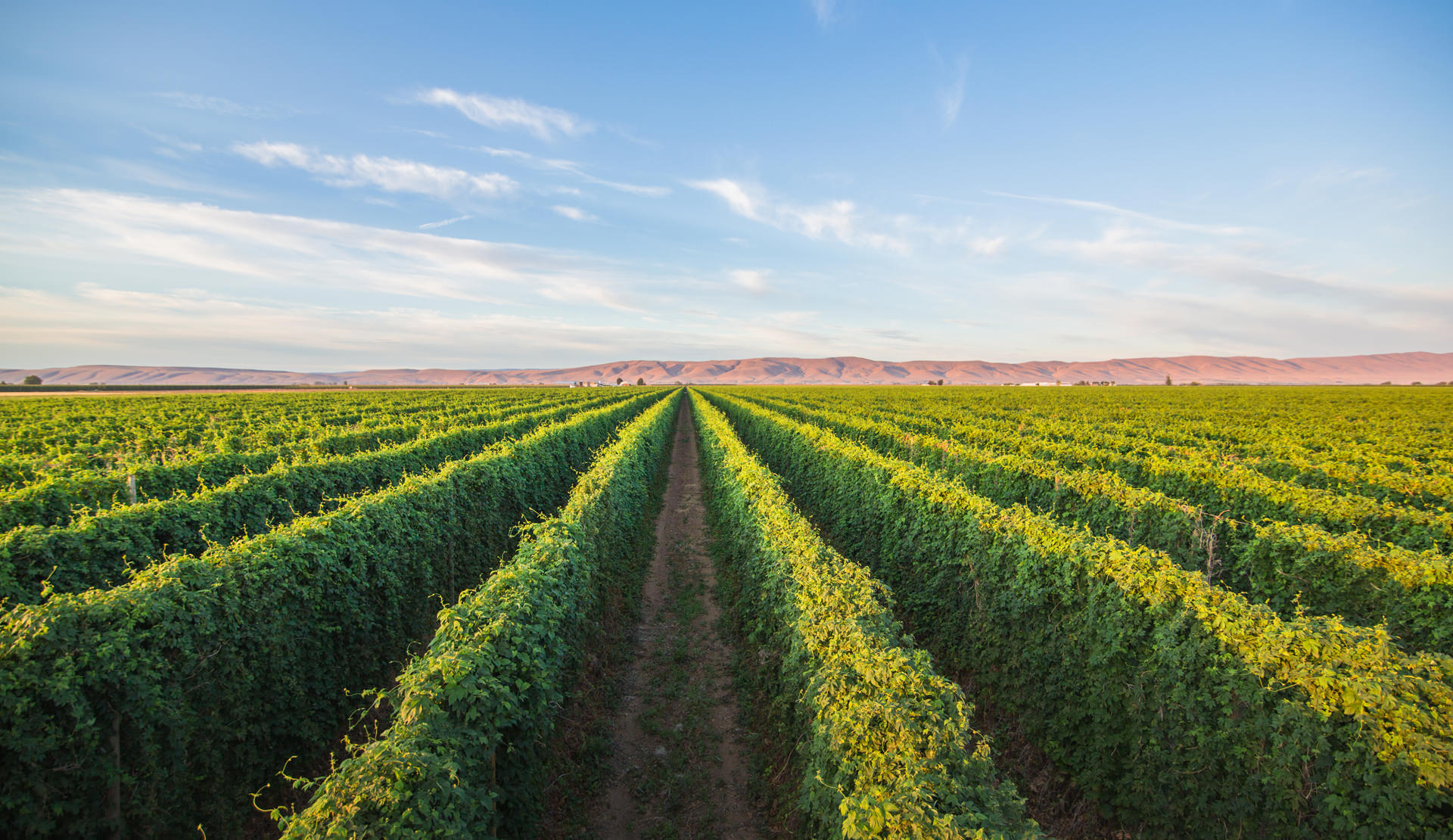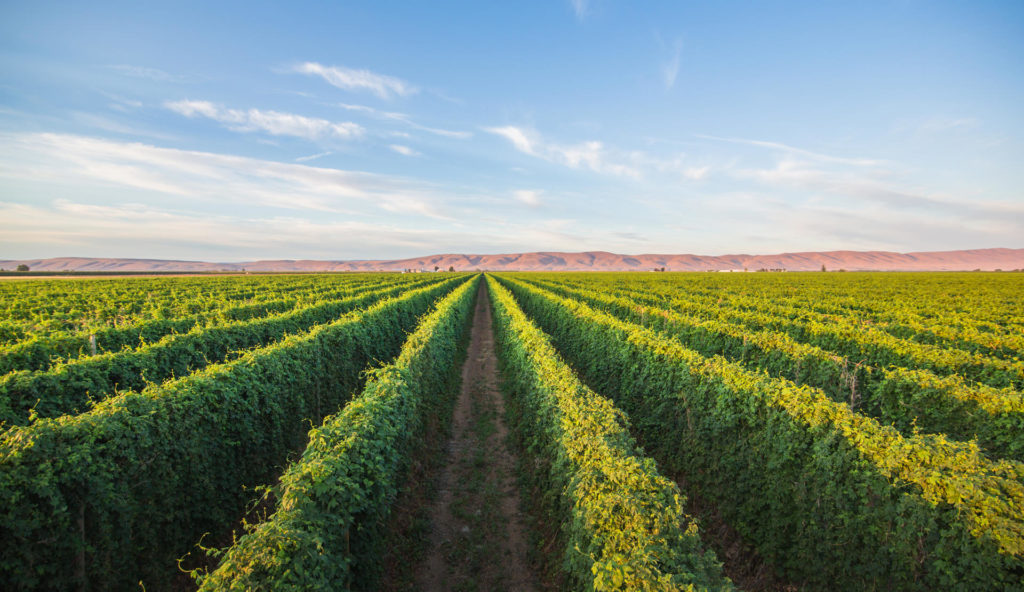 Still wondering what we mean by engineering new hops takes "years"? Just take a look at Vista.
According to Hubbard, the Hop Research Council started developing Vista in 2006. And they only recently approved it for planting across the Pacific Northwest.
Sixteen years – the time it takes a child to become a teenager – that's how long it took Vista to make it to market! Actually, it still won't be available for commercial brewers until later this year.
Currently, HRC has two propagators — F&B Farms and Skagit Horticulture — preparing plant cuttings for potting for roughly 100 acres of Vista across Washington, Idaho, and Oregon through 2022.
Palacios anticipates that these hops will be "harvested and available for brewing starting in the fall". The hop exists! But there's still about eight months left before brewers can begin brewing with it.
But Vista will be worth the wait. Featuring predominantly melon, apple, and even pear tasting notes. Vista has a refreshing flavor profile. Which explains the positive feedback brewer members have given HRC. "They like Vista because…it plays well with other hops," says Palacios, referencing Citra and Mosaic as particularly good pairings.
Imagine investing all this time just to perfect a single new hop. If that isn't a reason to appreciate hops and the people who turn them into beer, we're not sure we can convince you.
All in all, Vista sounds like a promising new hop. Keep your eyes out for it in beers towards the end of the year.
Eclipse: An Explosive New Hop
There's something to be said for shock and awe campaigns waged upon your palette. It's a familiar tactic for the team at Channel Marker Brewing in Beverly, MA. Justin Negrotti, Jake Crandell, and Tim Corcoran, hopheads to the core from their days homebrewing in Jake's kitchen, carved out an identity for themselves as the hop-heavy outfit in Massachusetts' North Shore region.
For that reason, when Negrotti, Crandell, and Corcoran turn their attention to a specific hop, we should too. Negrotti has his eye on a few specific hops this year, starting with Eclipse.
On paper alone this hop reads like a flavor powerhouse. "Eclipse has this explosive, zesty orange rind characteristic that just leaps out of the mylar bag as soon as you crack one open," says Negrotti.
A new variety that hit the market last year, Eclipse can still be tricky to find. Channel Marker had good fortune in 2021: Their primary hop supplier, Willamette Valley Hops, managed to snag a portion of Eclipse for them to try out.
And good thing they did. After running their usual sensory tests on the batch, Negrotti and Co. knew they had to use it.
Currently, Eclipse is supplied by Hop Products Australia (HPA). Which makes sense because HPA supplies another well-known hop found in IPAs everywhere — Galaxy.
One can find common traits in Galaxy and Eclipse. Both have an alluring citrus flavor profile, so it makes sense that Eclipse made a blip on Negrotti, Crandell, and Corcoran's radar.
It sounds like a damn good hop. One that could potentially find it's way in hoppy beers in the future.
"We think Eclipse is poised to garner big usage and attention in the years ahead," says Negrotti.
HBC 586: A Tropical Threat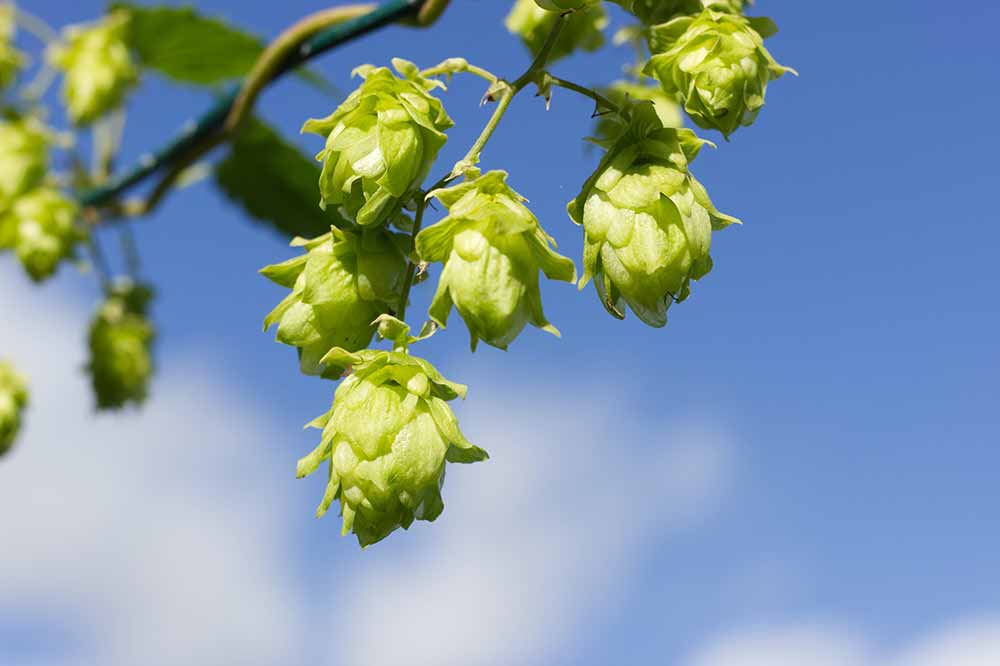 If he's right about Eclipse, Negrotti will probably be right about HBC 586, too.
Assuming the stars align just right for the unnamed hop, HBC 586 could wind up getting branded this year..
And from what the flavor profile sounds like we hope it does.
Negrotti describes HBC 586 as having an "intense dried mango slice characteristic". Those are potentially big tropical notes that we can see working their way into clear West Coast IPAs or even potentially East Coast hazies.
Speaking of, we're recommending one last hop to check out that sounds perfect for New England-style IPAs.
Strata: An Exciting Hop for the Hazies
While Strata may sound tame in comparison to Eclipse and HBC 586, don't be fooled. Sweet fruits come through this variety. Plus, Strata has something Eclipse and HBC 586 don't – the highly sought after quality of dank cannabis.
Negrotti considers Strata "an amazing complimentary hop in New England style ales." Lest anyone forget: The NEIPA did come from New England. We like our hoppy beers hazy and juicy and, yes, a little bit dank. "We had the opportunity this year to hand-select our Strata lot from our friends at Indie Hops and the strawberry notes we pulled from the samples were just incredible," adds Negrotti.
Channel Marker has more tricks up their sleeve for 2022 – Negrotti, Crandell, and Corcoran are big fans of Incognito, a liquid hop product from Willamette Valley Hops, for instance – but if they have Eclipse, HBC 586, and Strata on the mind, then everybody else should, too.
Will These Hops Take Craft Beer to New Places?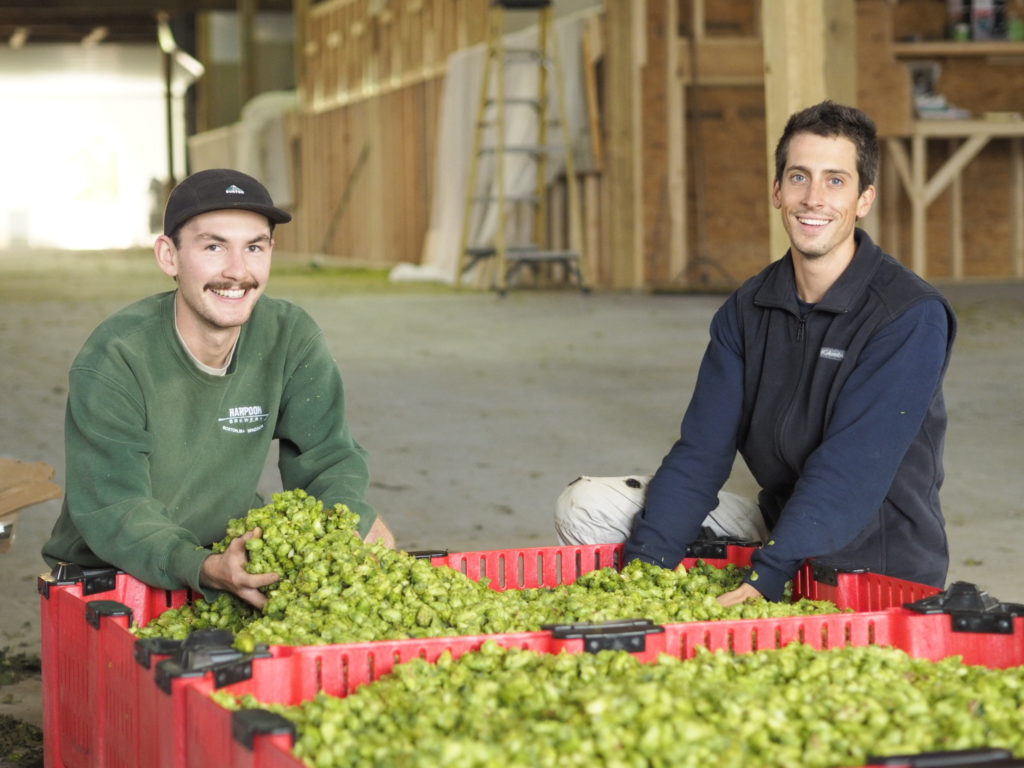 Maybe you've already had an IPA brewed with one of these hops. If so, lucky you!
For the rest of us we'll have to keep our eyes peeled and wait for opportunities to experience these exciting hops ourselves. Especially with Vista, which we're waiting with bated breath to burst onto the scene later this year.
In the meantime we're encouraged by the excitement building behind these hop varietals. Overall, we're thrilled to watch these hops make their way into one of the most popular beer styles out there and start taking IPAs – and pale ales – and maybe even other varieties – to new places.