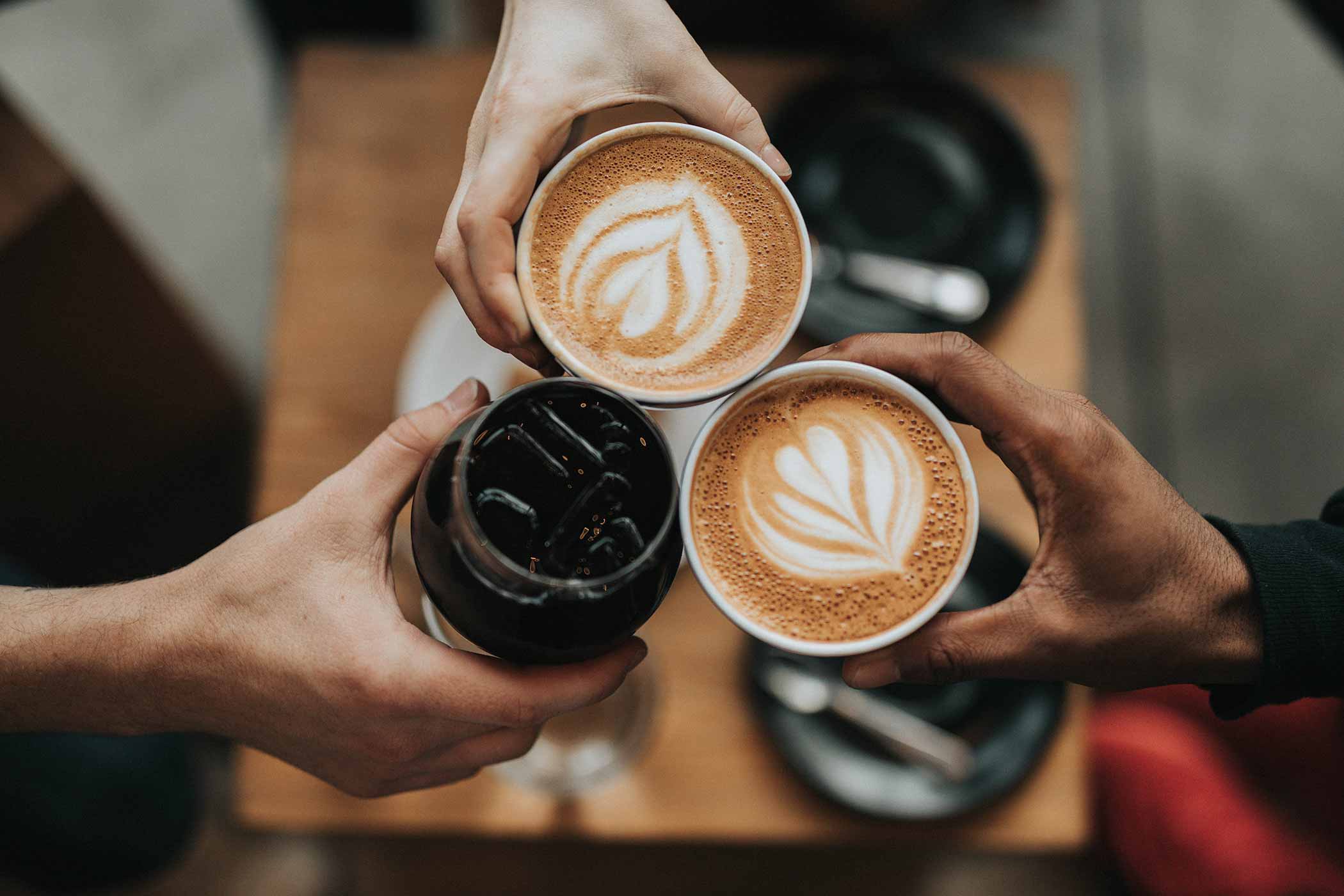 Photography courtesy of Nathan Dumlao | Unsplash
"I only seem to get hungover on weekdays. I must have a weekend immune system."
"Why is it so cheap to throw a party at a haunted house? Because the ghosts bring all the boos."
"A man walks into a bar. The bartender asks, 'What do you want?' The man says, 'Oh, just some fruit punch.' The bartender sighs and shakes his head. 'If you want a punch, you're gonna have to wait in line.' The man looks around, but there is no punchline."
What do all of these jokes have in common? Why, they are dad jokes, of course! Probably best told by your father around the dinner table or at his favorite watering hole.
And if there is one day out of the year where we'll let these questionably funny lines pass, it has to be Father's Day, coming up this Sunday!
But besides the gift of letting your dad tell as many jokes as he wants this weekend, we rounded up our favorite beer(ish) gifts for Father's Day from growlers to coffee mugs to boxes of beer.
So cheers to all the craft beer-loving dads out there. Happy Father's Day..and enjoy these gifts!
The 8 Best Beer Gifts to Get Dad This Year
For the Adventurous Dad
Ticket to Untappd Charlotte Beer Fest or BeerAdvocate's Extreme Beer Fest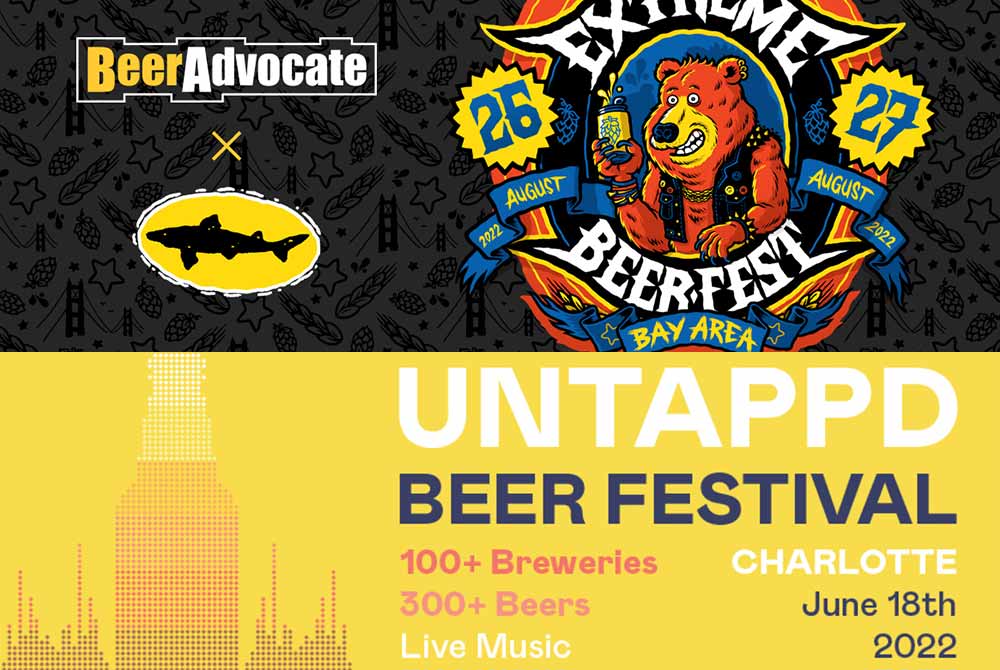 Beer festivals are back, baby, and our friends at Untappd and BeerAdvocate have two upcoming events, respectively, that could be the perfect gift on Father's Day to ensure your dad can celebrate his love of beer.
First, the Untappd Charlotte Beer Festival welcomes 100+ breweries with ratings of 3.5 or higher on Untappd to the app's own backyard at American Legion Memorial Stadium in Charlotte, NC, on June 18th, 2022. We're talking about the cream-of-the-crop breweries including: Amor Artis, Burial Beer, DankHouse, Definitive, Drekker, Great Notion, KCBC, Other Half, Resident Culture, Salud Cerveceria, Southern Grist, Weathered Souls, and many more.
Second, BeerAdvocate's Extreme Beer Fest (EBF) presented by Dogfish Head. This is a legendary harbinger of beer's continuous evolution as a platform to debut new beers, styles, and brewing techniques. Taking place this year on August 26th and 27th, 2022, at the Craneway Pavilion on the San Francisco Bay in Richmond, CA, EBF celebrates brewers who push the boundaries of brewing, raise a fist at the norm, and blow minds and palates with creative, fun, and innovative beers.
Tickets to BeerAdvocate Extreme Beer Fest
For the Coffee-Loving Dad
Hop Culture Coffee Mug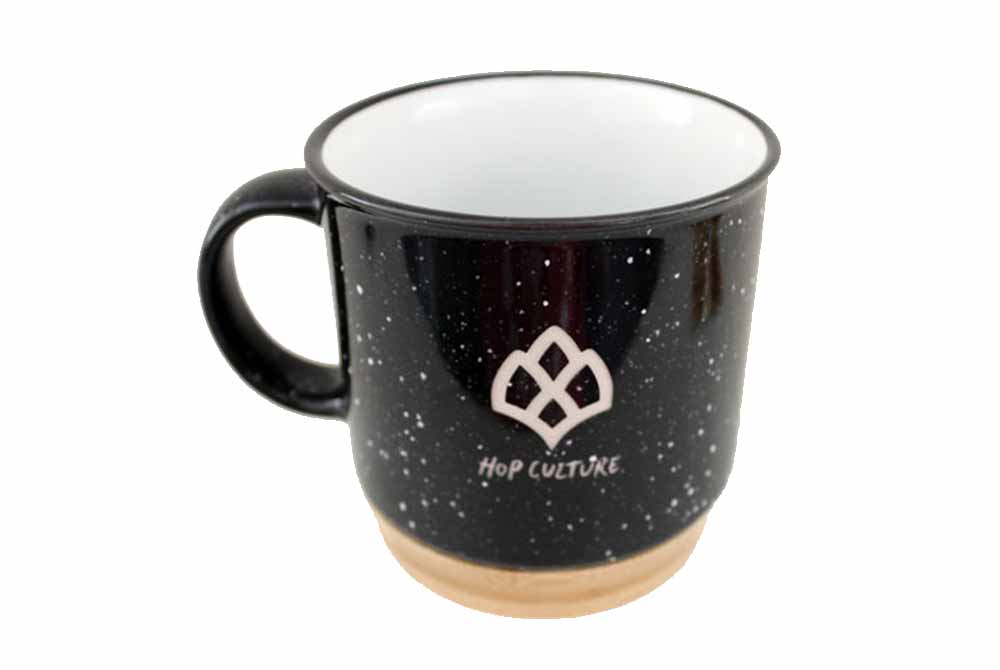 Premiering at our fifth annual women in craft beer festival Beers With(out) Beads, the Hop Culture Coffee Mug has since gone on to become one of our team's most cherished pieces of gear. Some of you may recall how much the Hop Culture team loves coffee (we even started our own coffee club during the pandemic), so it made complete sense to finally make a mug to call our own. This 15oz campfire mug has a granite design and bamboo base to stylishly hold whatever beans your dad wishes to put in his cup of Joe.
For the Homebrewing Dad
Brewvana's Beer-Making Kit with Online Class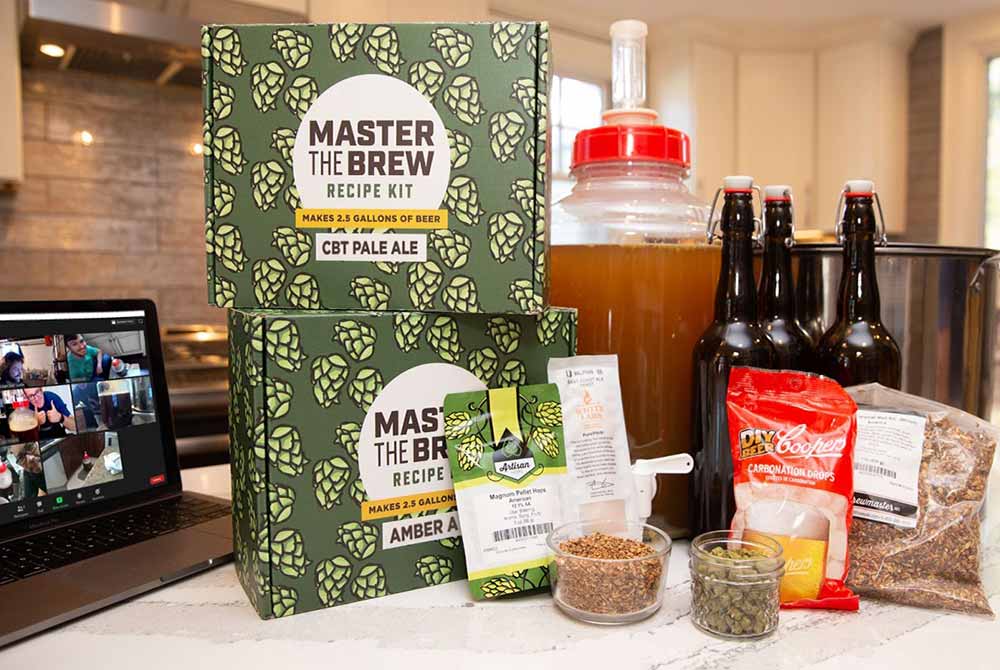 Has your dad always wanted to try homebrewing but didn't want to do it alone? Give him the Father's Day gift of Brewvana's Beer-Making Kit with Online Class and help him learn to brew beer right alongside a professional.
Brewvana's beer experts have taken all of their beer knowledge and turned it into a virtual home brewing class. The Beer-Making Kit with Online Class comes with all the equipment your dad will need to start brewing! Once his kit arrives at the door, he'll jump on a Zoom call for two and a half hours of live instruction led by one of their professional brew guides. His guide will brew right along with him and show the process step by step.
Once he has started to make beer at home, he won't want to stop! Join Brewvana's Master the Brew Recipe Club and he'll receive unique beer recipe kits each month—delivered right to his door! Recipes introduce him to new beer styles and brewing practices, ensuring his brewing skills grow over time. He'll also have access to exclusive, virtual meet-ups with other home brewers. During these meet-ups they cover everything from advanced brewing techniques to conversations with beer industry experts.
This is the best homebrewing experience from start to finish. Curated for the beginner, this kit comes with only the essential equipment your dad will need to brew 2.5 gallons of beer. Buy the kit, sign him up for a virtual brewing class—and get ready to start drinking beer from your dad made like the pros!
For the Beer-Drinking Dad
Craft Master Growlers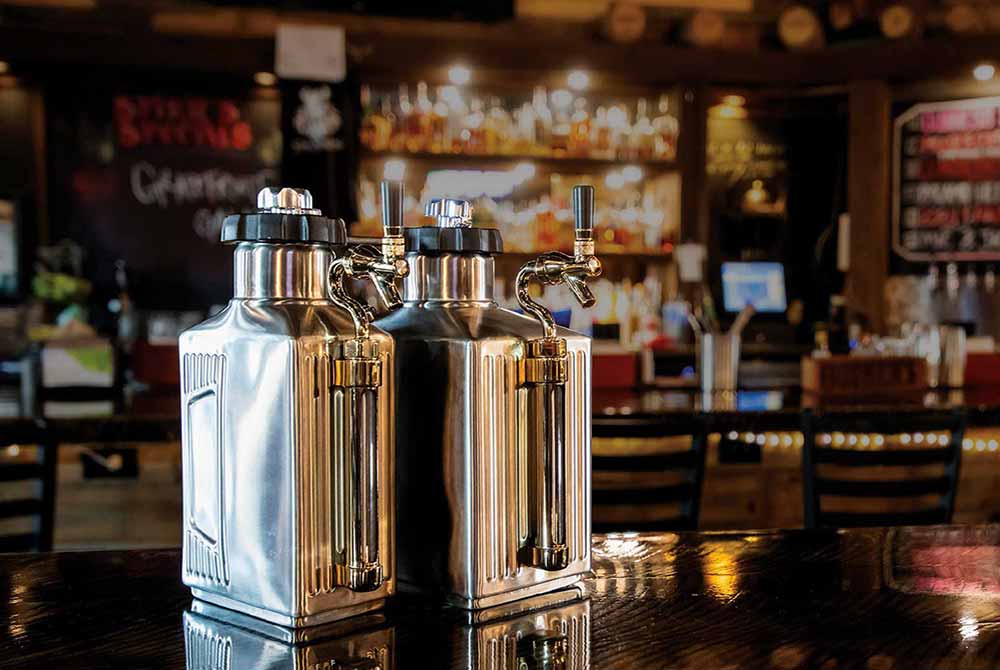 It's not often that we hear about a new addition to the growler game, but when Craft Master Growlers reached out to us we knew we just had to try their Craft Master CO2® Growler. And we're so happy we did.
Their flagship 304 stainless steel CO2 pressurized growlers keep drinks carbonated and fresh for up to two weeks. That's the longest time we've seen for a growler on the market.
Engineered specifically for beer drinkers, the Craft Master CO2 Growler has many small features that make a big difference. For instance, a CO2 regulator cap built right in and a sight glass and neck to prevent aeration. What does all this mean? That the beer pours out like a dream.
Additionally, these vessels are durable and super sleek, sure to be a centerpiece in your dad's beer fridge. Speaking of fridges, the Craft Master CO2 Growler has a unique square shape to easily fit in on any shelf. Plus, the 180° swivel tap makes pouring a snap, giving your dad the opportunity to drink fresh, carbed beer at any time. Hey, it's five o'clock somewhere right!
For a beer-drinking dad, this is a new piece of gear that's definitely worth checking out.
For the Bottle-Hoarding Dad
NewAir AB-1200 126-Can Beverage Cooler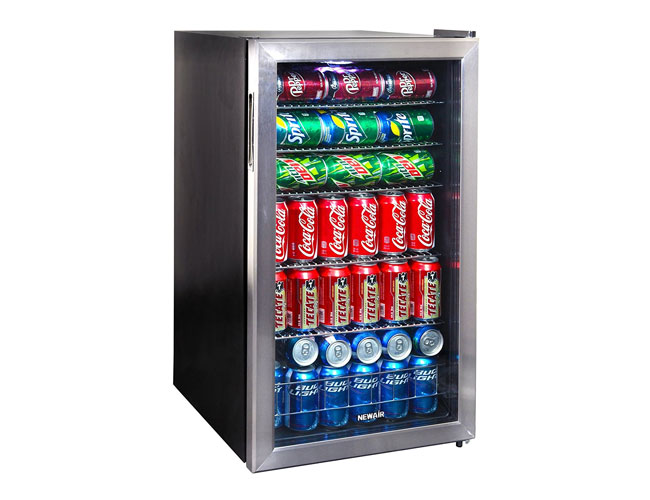 Does your dad love beer but still stash all his bottles in the fridge along with your family's grocery shopping? Upgrade your dad's beer collection with a fully dedicated beer fridge. When it comes to the best ones on the market, NewAir is the one name you should know.
NewAir's beer fridges are league leading. Why? Well, their products include perfect little details like adjustable shelving, temperature control, and sleek design. These are just a few of the reasons why they're loved by the Hop Culture team. In fact, Hop Culture Founder Kenny Gould even has one in his own home!
With the AB-1200 refrigerator, your dad will have plenty of space to hold over a hundred beer cans. Plus, removable racks make sure your dad can make space for bottles too. And with a temperature that gets as low as 34 degrees, he can set it to just the right temperature for whatever his heart desires.
For the Hop-Head Dad
Tavour IPA Gift Box Set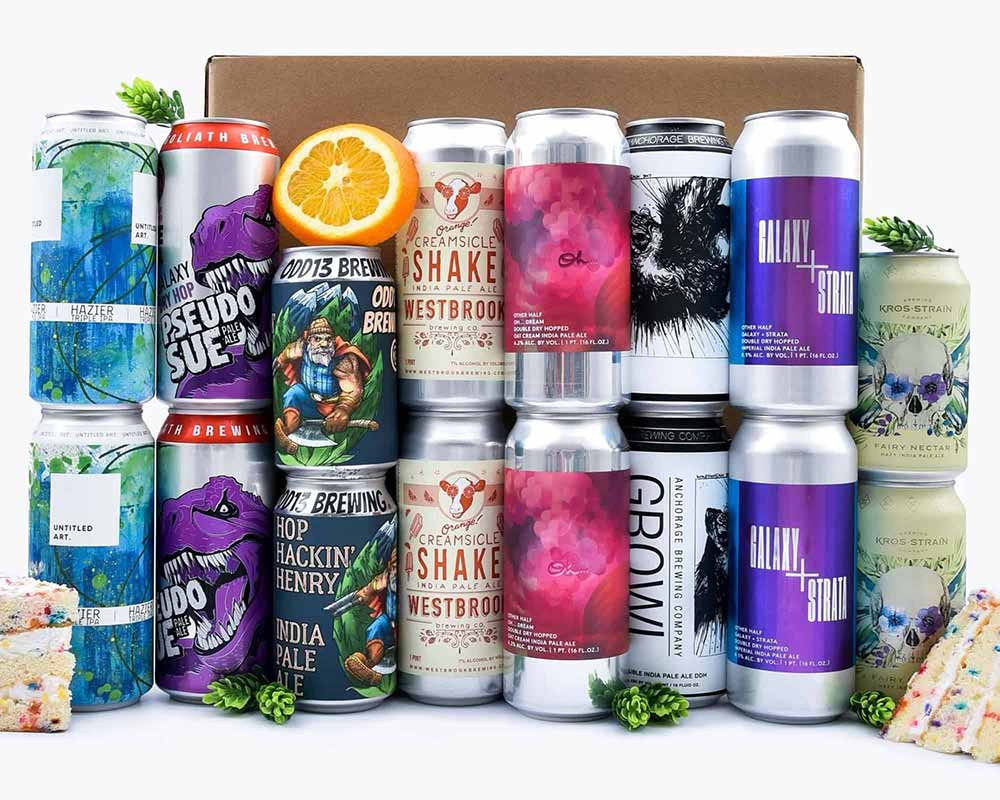 Does your dad pine for the bine? Is he a self-proclaimed hop head? Does he love those little green cones more than you? Just kidding, but if you answered yes to at least one of those, then your dad probably loves IPAs. If so, then we have the perfect Father's Day gift to give him.
Our friends at Tavour let you curate your own box of beer with choices from over 650+ breweries nationwide. But, if your dad isn't sure exactly what he wants or is paralyzed by the amazing number of American IPAs, West Coast IPAs, hazies, milkshake IPAs, and more on the market, then put the power in Tavour's hands.
Tavour's IPA Gift Box Set includes fourteen to sixteen of Tavour's highest-rated IPAs from breweries all across the country. And we're talking the entire gamut of IPAs from clean, bitter West Coast IPAs to uber juicy New England-style IPAs. This is the perfect present for the hoppy connoisseur.
For the "Check-In" Life Dad
Untappd Insider Annual Membership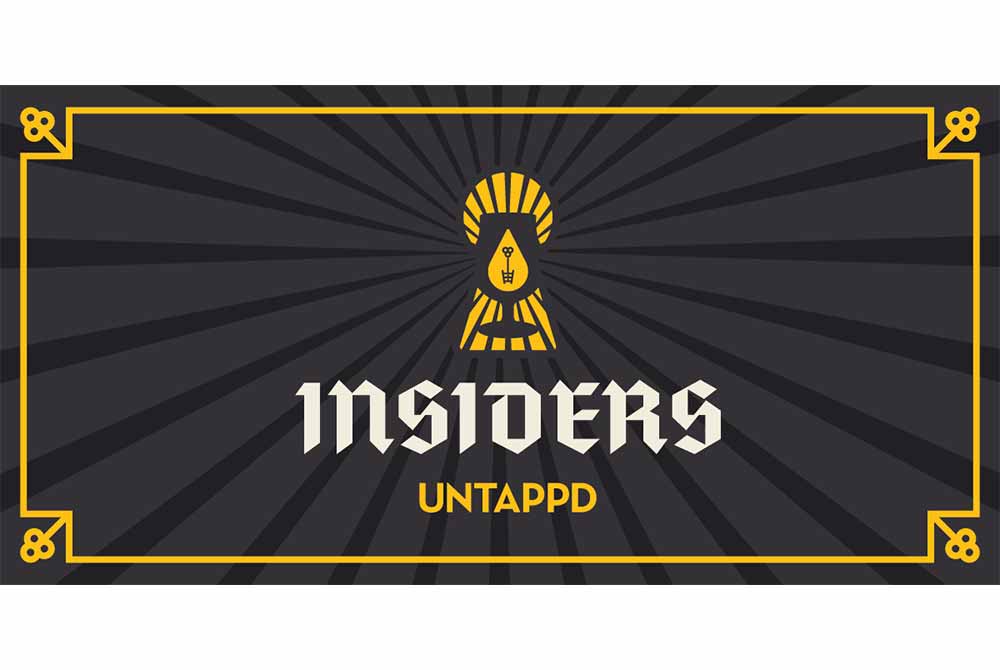 Does your dad love rating beers on Untappd? Or unlocking the latest badges? The Untappd Insiders Program will upgrade your dad to a more premier version of our Untappd app available for both iOS and Android.
As an Untappd Insider, he'll get to unlock exclusive badges, access the Untappd Secret Store, score discounted event tickets, benefit from more precise ratings, enjoy limited ads, and much more. And the best part? It costs less than a can of beer every month!
If your dad constantly "checks-in" a beer on Untappd as soon as he orders one, this is the perfect Father's Day gift.
For the Spirit-Sipping Dad
Brümate NOS'R Insulated Nosing Glass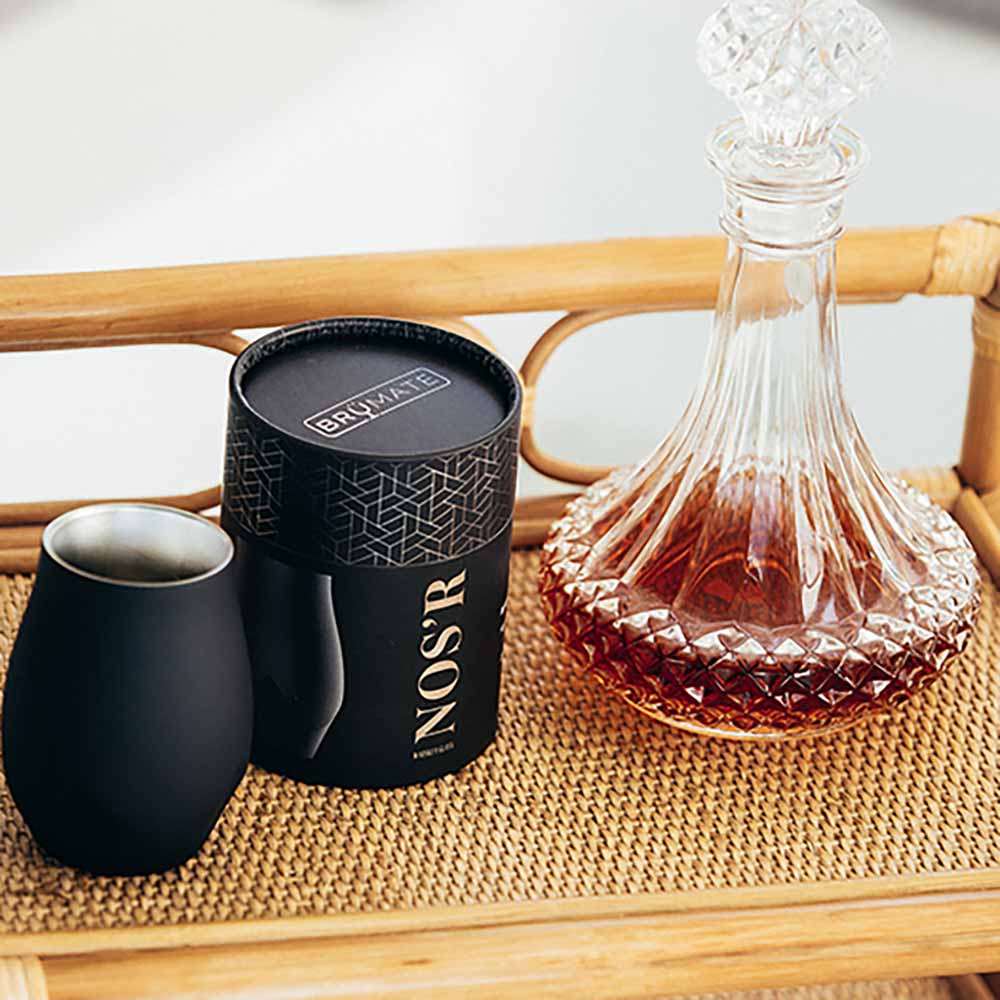 Brümate calls this elegant drinkware the "first and only insulated nosing glass for your favorite scotch, bourbon, or whiskey." We don't technically know if that's true, but all the features seem to say so. The innovative BevGuard™ technology prevents dilution while the classic tulip shape brings those wonderful aromas from your dad's favorite spirits right to his nose. Especially with beverages like whiskey, scotch, and bourbon, it's those small nuances in aroma and flavor that distinguish the complexities.
Other highlights of the Brümate NOS'R include unbreakable construction along with a design that retains temperature twenty times better than a regular glass. Heck, all these features make it sound like if your dad really wanted, he could probably drink an IPA out of here.
However your dad decides to use this flawlessly designed piece of drinkware, one thing is for sure: He won't regret it.