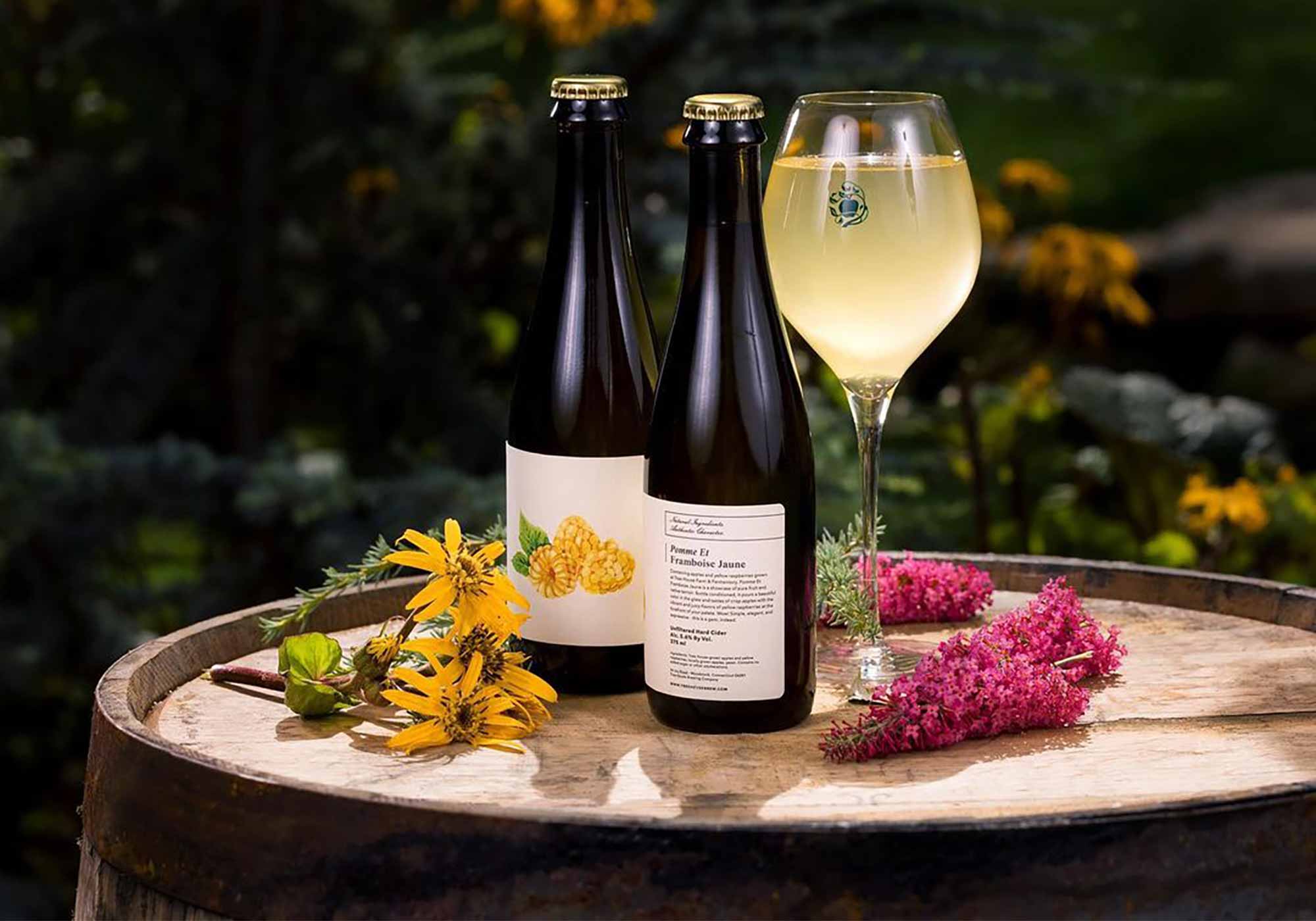 Photography courtesy of Tree House Farm & Fermentory
New year, new you? No. New year, new beer. Champagne's the standard for saying "fare thee well" to the outgoing year. People have popped open 750mls of bubbly on New Year's Eve since forever, and people will keep on doing so because it's what they know. But here at Hop Culture we've found some of the best beers for new years. We know the right beers can replicate everything you want from celebrating the new year with champagne. Not that there's anything wrong with bubbly! But the boundaries of beer keep expanding with each trip mankind takes around the sun. Maybe our New Year's traditions should expand with them.
Just like champagne, beer is effervescent! Beer sparkles in a glass! And beer can be refined, soft, and light on the palate!
We're not sure yet what we'll be pouring ourselves on New Year's '21, but here are ten beers we consider worthy of drinking to celebrate the last night of the year. Without further ado here are the best beers for new years.
Hop Culture's 10 Best Beers for New Years
Cadeau – Trillium Brewing Company
Boston, MA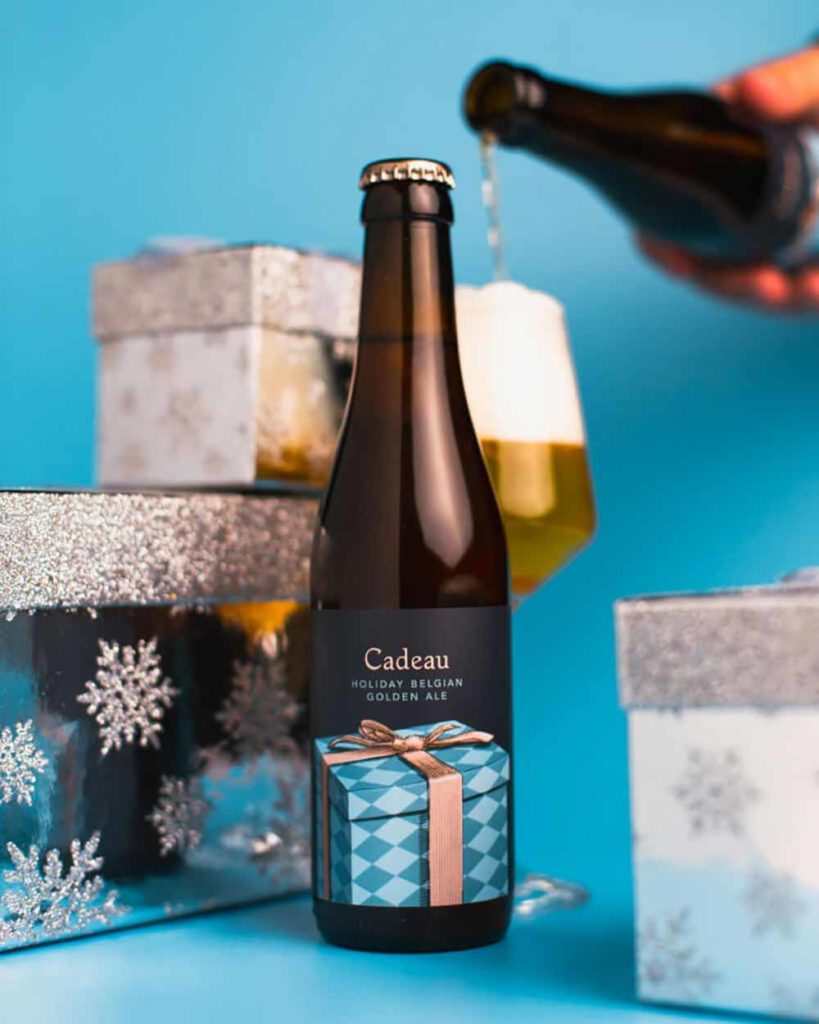 Belgian Strong Golden Ale – You'd think we'd turn to Team Tetreault for an atomic hop bomb or a dessert-inspired stout to ring in the new year. But you would be wrong. Trillium has a reputation for brewing staggering beers, but that belies their skill with subtler styles. Cadeau isn't completely subtle, because any beer clocking in over 9% ABV will weaken the knees. But that's why you should slowly savor every sip of this beer. Cadeau's tasting notes tantalize your taste buds with a bready backbone supporting a gentle spice, pomaceous fruit, and a hoppy love tap. Drinking Cadeau is a serene experience.
Nelson Sauvin IPA – From Your Favorite Brewery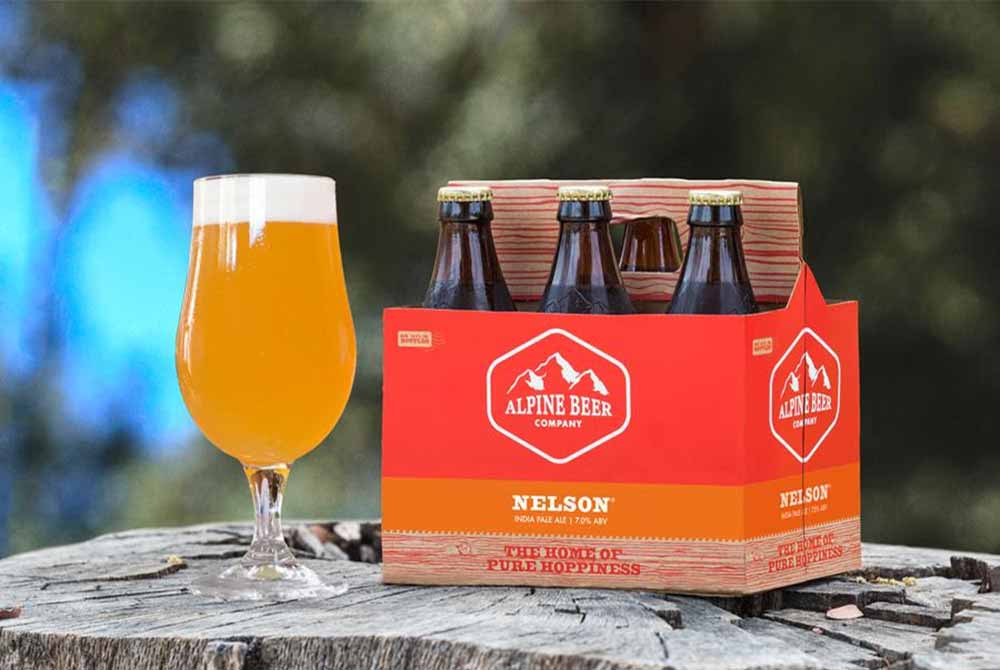 Nelson Sauvin IPAs – If time's running short and you can't make it to the local brewery before doors close, run to the nearest bottle shop and grab a Nelson IPA from a reputable hop-forward brewery. New Year's is a special time for special beers. Above all though, just make sure you have a drink in hand to toast the passing of 2021. In a pinch, Nelson Sauvin beers will do – IPAs are best, but a pale ale brewed with this delicate New Zealand hop works well, too. That easygoing, quaffable grape quality imparted by Nelson on hazy ales mimics sensations similar to champagne, but with the added perk of being beer.
Pomme Et Framboise Jaune – Tree House Farm & Fermentory
Woodstock, CT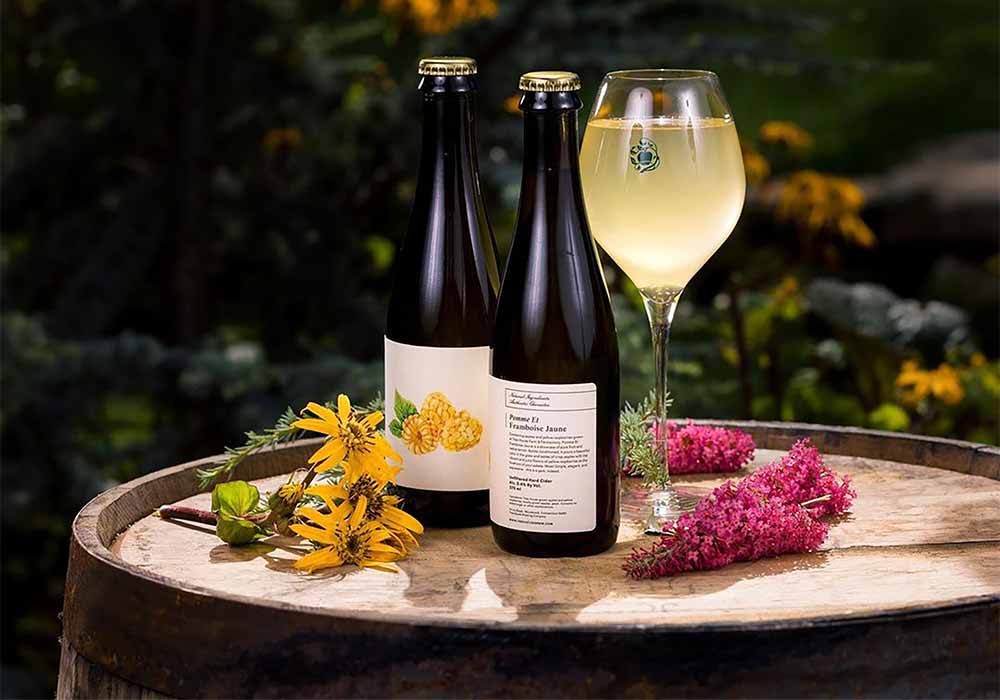 Cider – You're probably reading this and thinking to yourself: Hey. That's not beer. That's cider. You're correct. But it's the last minute of the last hour of the last day of the last month of the year, so you should have in hand the drink that best suits the moment for you. At Hop Culture we have a clear preference among alcoholic beverages, but we recognize that there's more to life than beer alone. Beer's good. Dry, tart, juicy cider is good too. Tree House's expansions out of Charlton into Dennis and Deerfield (and out of Massachusetts entirely) have led them to the wonderful world of cider. Pomme Et Framboise Jaune is a stunning presentation of the fruits grown on their very own farm translated beautifully into your glass.
Two Lights – Allagash Brewing Company
Portland, ME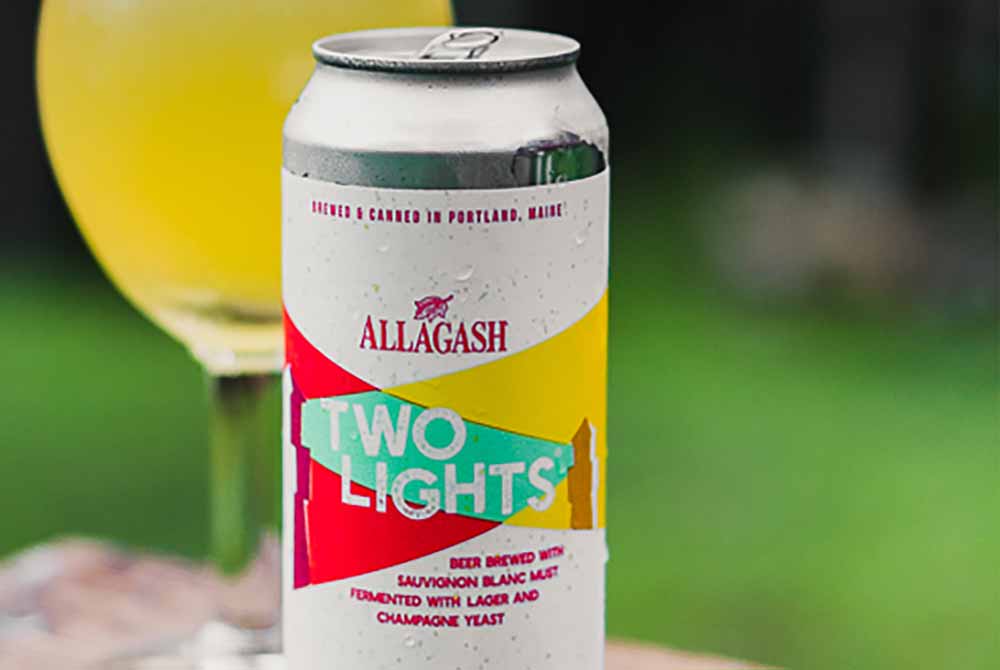 Italian Grape Ale – The Allagash crew market Two Lights as a summertime beer at the intersection of lager and white wine. Allagash brews the beer with a base of the sauvignon grape juice that they then ferment with lager and champagne yeast. The result perfectly encapsulates what most of us look for in a "summer" beer. But Two Lights works equally well one of the best beers for new years. Light and tart, Two Lights still has a crisp bite from the lager yeast. Plus, a refreshing surge from the grape profile gives Two Lights brightness, buoyancy, and a burst of complex flavors. This is as lovely a beer/wine hybrid for your evening celebration.
Laissez Faire – Vista Brewing
Driftwood, TX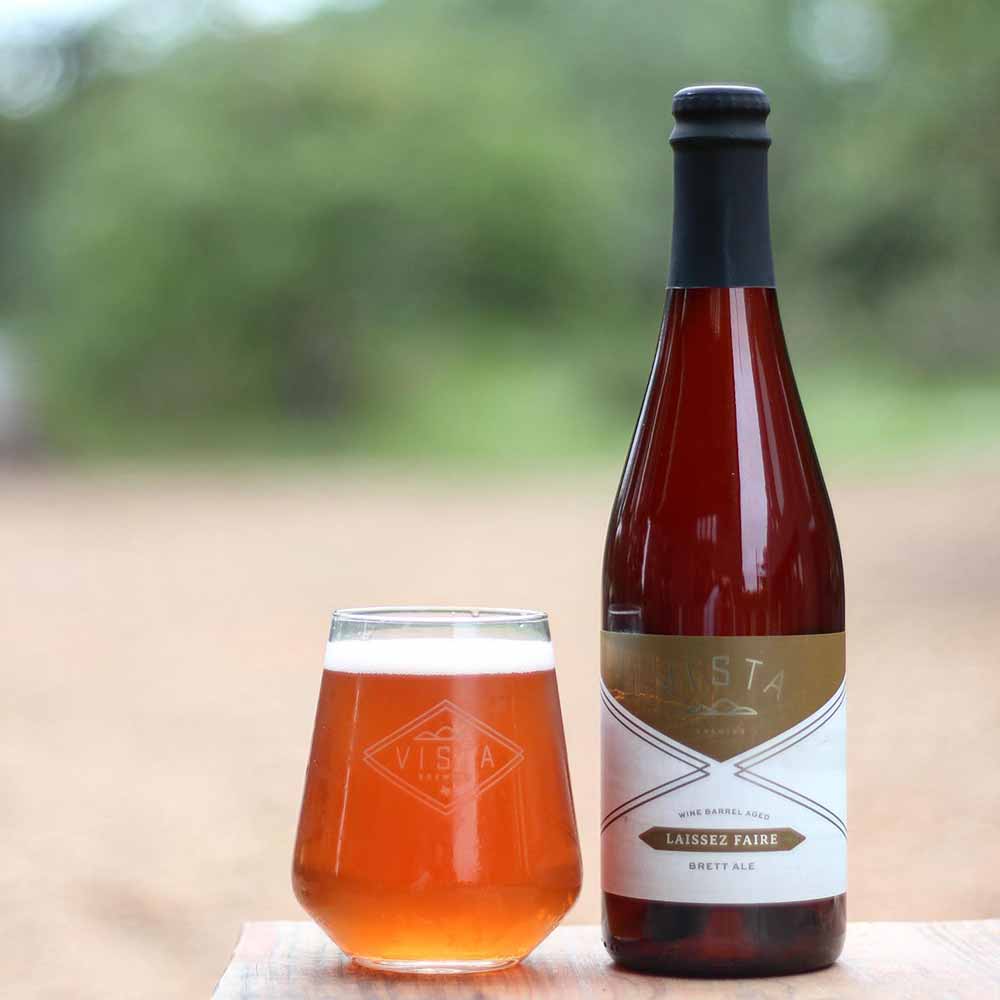 Oenobeer / Brett Beer – Central Texas, AKA Texas Hill Country, AKA Texas Wine Country, is home to fifty or so wineries in addition to some of the best breweries in the United States. For instance, Jester King. But also less known breweries such as Vista Brewing. Co-founders ​​Karen and Kent Killough bring a wealth of knowledge and experience to brewing with oenobeer – that still-developing hybridized style where beer marries wine. Vista concentrates its barrel aging activities on wine barrels sourced from those local wineries, freshly emptied and ready to store a range of beers from Brett ales to wild ales to saisons. Vista pushes the envelope here, but Laissez Faire, the Brett, is one of the best beers for new years.
SPON Prickly Pear – Jester King Brewery
Austin, TX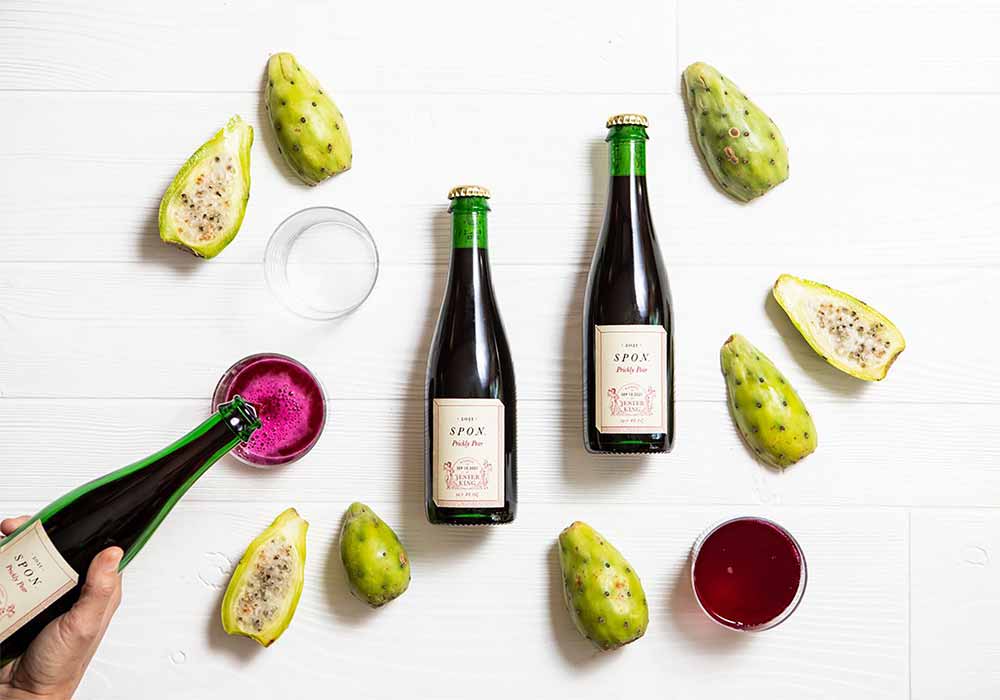 American Wild Ale – Speaking of Texas farmhouse breweries, Jester King is still considered one of the top outfits in the U.S. for spontaneous beer. They're really damn good at it. (check out our brief primer to spontaneous fermentation) Funky and finessed, SPON offerings are all typically great, but the prickly pear release is a cut above the rest. You'll taste Texas in every sip, plus a field's worth of that earthy, sweet, acidic cactus plant.
Circular Logic – Primitive Brewing
Longmont, CO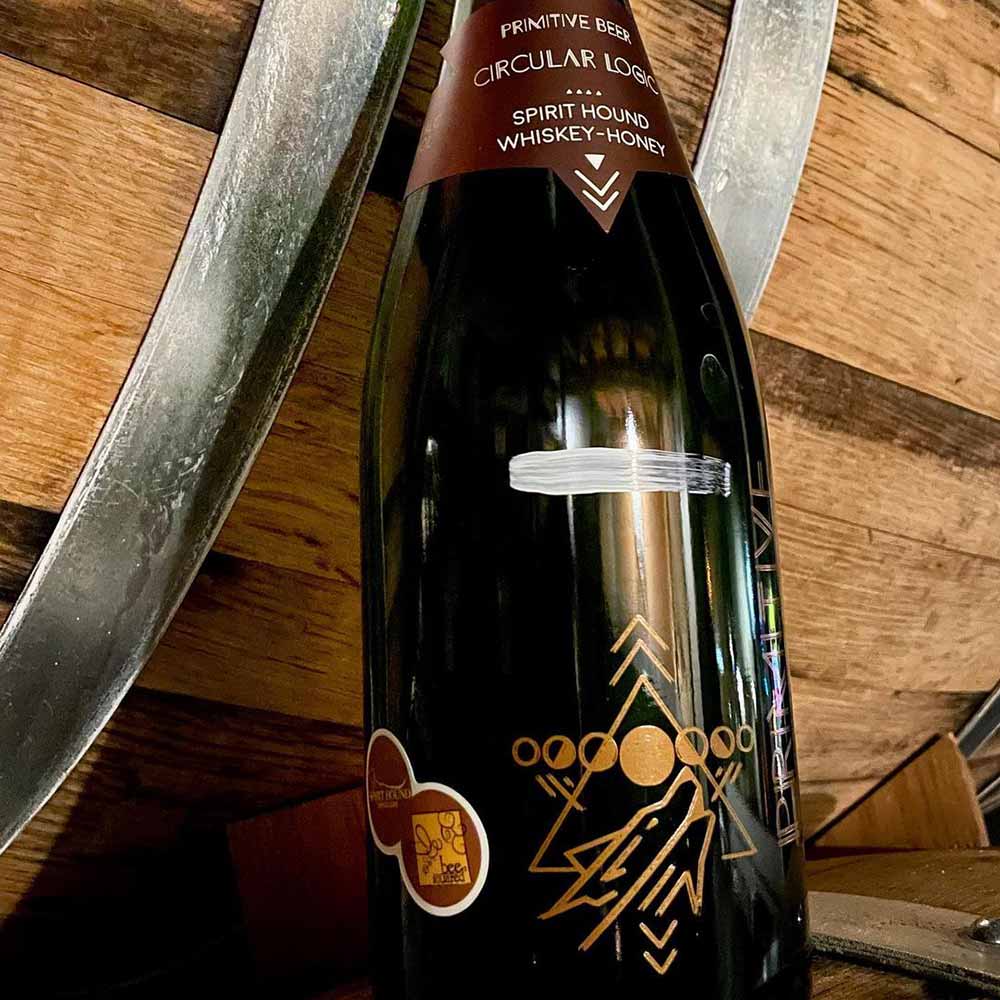 Lambic – Gueuze – If you want to barrel age a beer, you have to find the right barrels. For Primitive Brewing to make Circular Logic the right barrels first held Malt Whiskey. Then, Longmont honey sourced from Bee Squared Apiaries. Then, Malt Whiskey again! Primitive takes a gallon of that honey and uses it for conditioning the beer. And at the end of all that back-and-forth you're left with a lambic-style beer that has a colossal whiskey nose plus an entire bee hive of sticky nectary character. Somehow, all of that comes across with puzzling balance. You'd expect a beer that puts all its eggs into one boozy bee basket to read as one note. But Circular Logic proves us that in the hands of meticulous makers marrying intricate ingredients well can make for one of the best beers for new years. Or really for anytime of the year.
Close For Comfort – Forager Brewery
Waunakee, WI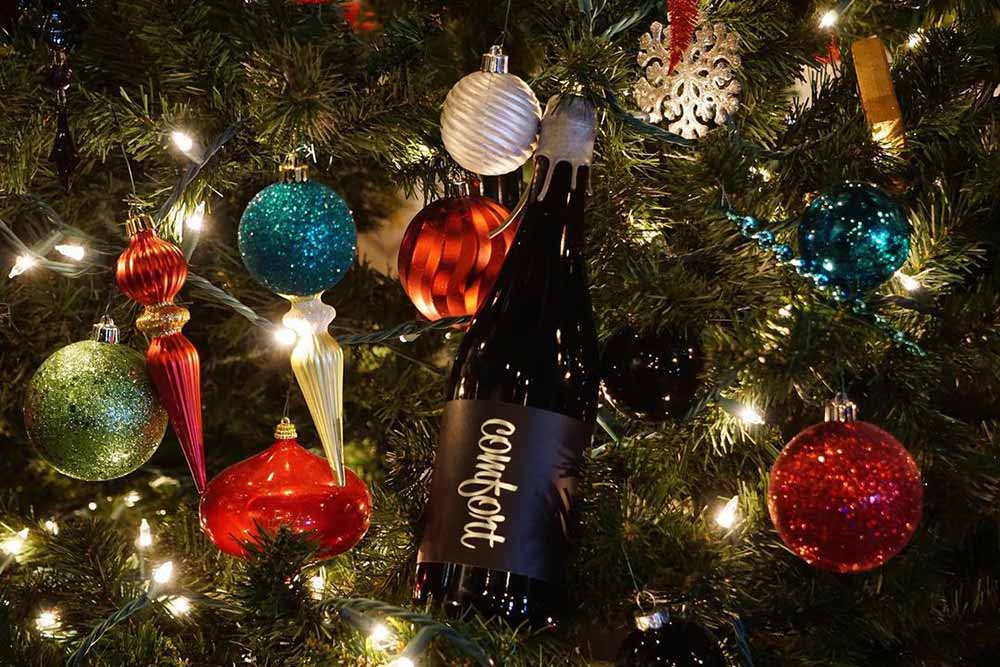 American Barleywine – Forager describes its American barleywine as, "Butter pecan ice cream drizzled with bourbon." Close For Comfort is awful close to a pastry stout in terms of characterization. But Forager mixes rye wine with a nineteen month old barleywine brewed with maple sap instead of water. Meaning, it's actually nothing like a stout. Rather a little more like wine. Mostly, this beer is just truly unexpected , packed with flavor and looming booziness. We can't say we've tried anything quite like it in 2021, and we're happy bidding the year adieu with a glass of this unique brew in hand.
Barrel Aged Bel Canto – Superstition Meadery
Prescott, AZ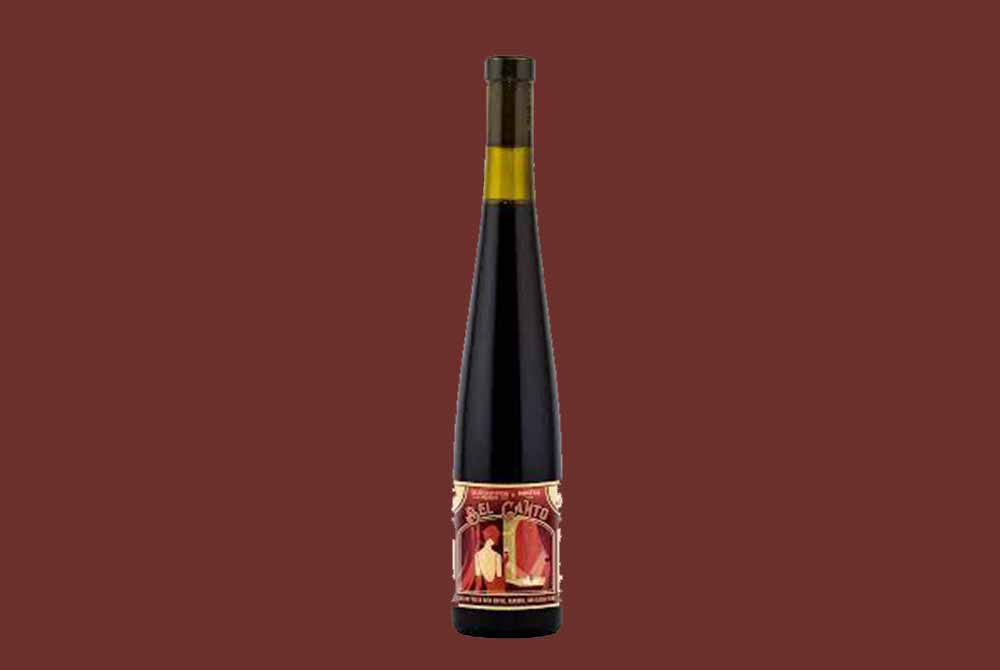 Mead – You did so well passing the cider test that you're guaranteed to ace this one too. Here's our second beer alternative, a mead from the fine people of Superstition Meadery. We recommend drinking Barrel Aged Bel Canto as either an outstanding dessert stout replacement or supplement, depending on how much you plan on leaning on New Year's Eve. There is a bit of beermaking in this beverage with the sixteen month aging period conducted in vanilla stout barrels. But above all, this cherry mead leads in flavor, with the stouty notes coming just below and a warming coffee undercurrent cutting through the 14.5% ABV.
That Crazy Pastry Stout You've Been Saving For A Special Occasion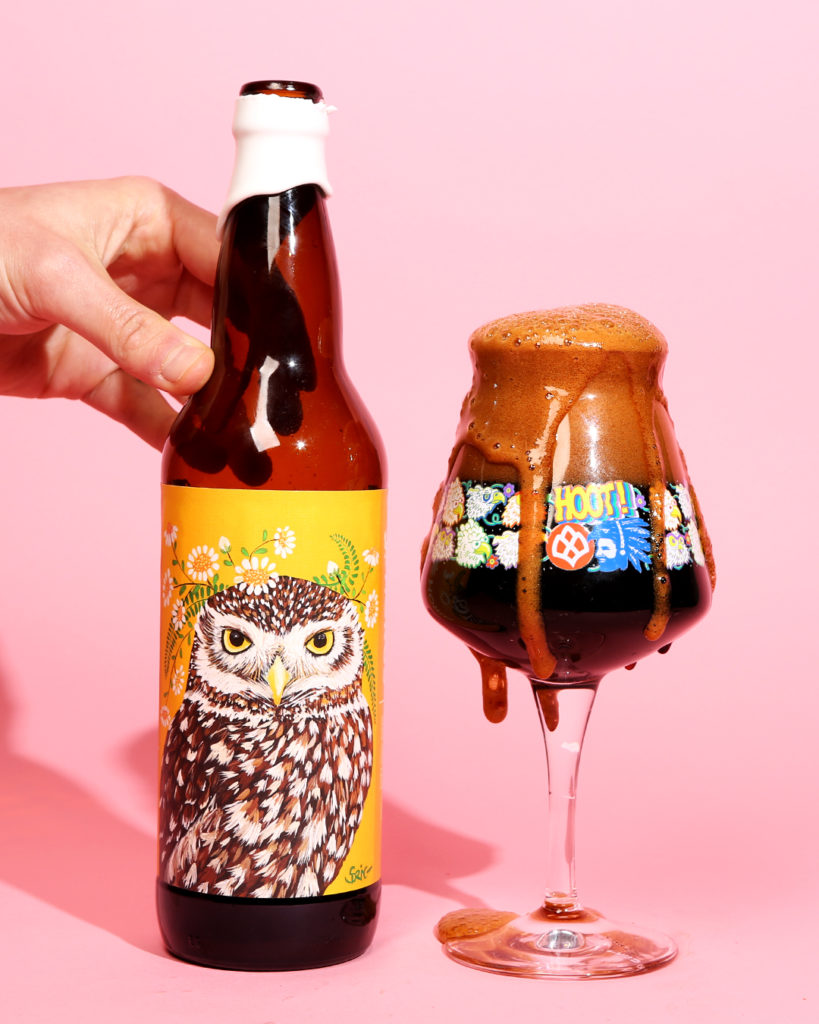 Finally, when in doubt about the best beers for new years…drink a pastry stout. Like our suggestion to grab a Nelson Sauvin IPA or pale ale, any pastry and dessert stout will make for a great beer to celebrate the new year. Both are such a modern staple in craft brewing that singling out just one for this list felt Sisyphean. The number one decadent stout you absolutely must drink before the ball drops on Dec. 31, 2021, is the one biding its time in your drink fridge. You know the one we're talking about. The beer that has been waiting for the right moment to lure you in with the promise of whatever baked confection it's conditioned on – coconut cream pie, churros, brownies, donuts, red velvet cake. You name it and there's a brewer out there who's made beer with it. Likewise, we're almost 100 percent certain that you have one of these bottles chilling in your stash. Well, there is now time like New Year's eve to bust out that beauty, drink it, and start your year off on the right note.