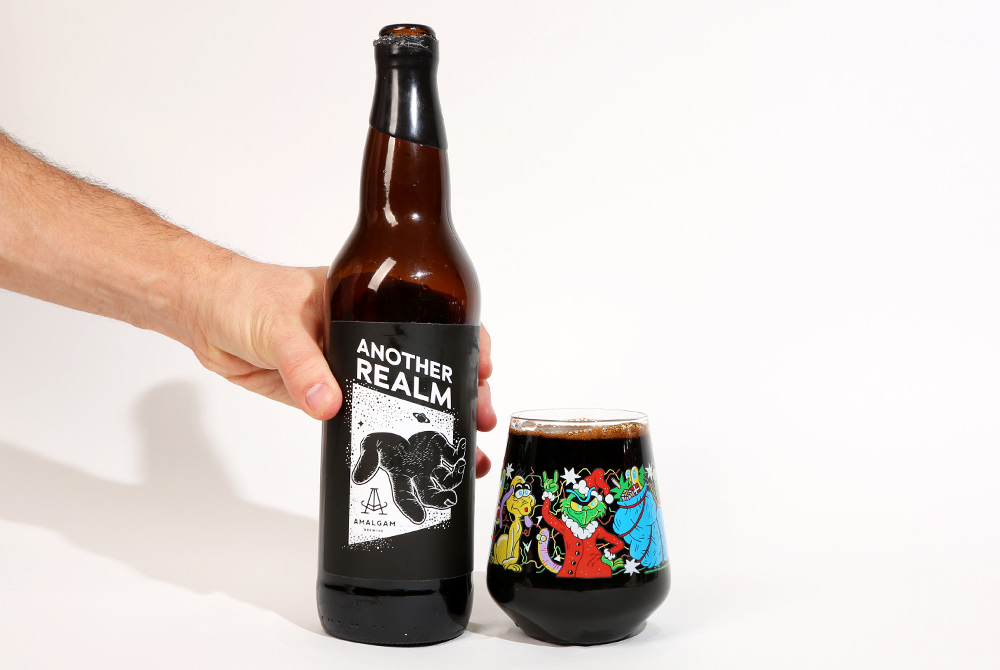 With 2020 firmly in the rearview, it's time to focus on 2021. A couple of weeks back we shared both a few of our favorite breweries of the year and several of the best newly opened breweries. Those lists compiled breweries that managed to make the most of the chaotic year by producing creative and innovative beers and centering on community work.
Now, we turn our attention to the possibility of the new year. This annual article aims to shine a light on the breweries that either plan to open in 2021, opened late in 2020, or have been open for quite some time but are just now hitting their stride.
Below are ten of the craft breweries we're most excited to watch in the new year. These breweries are new to the scene or are expected to ramp things up in a big way. We know there are many more breweries slated to open in 2021, so if you have any recommendations for us to check out in the new year, give us a shout! Breweries are listed in alphabetical order.
The Best Hidden Gem Breweries of 2021
Amalgam Brewing
Denver, CO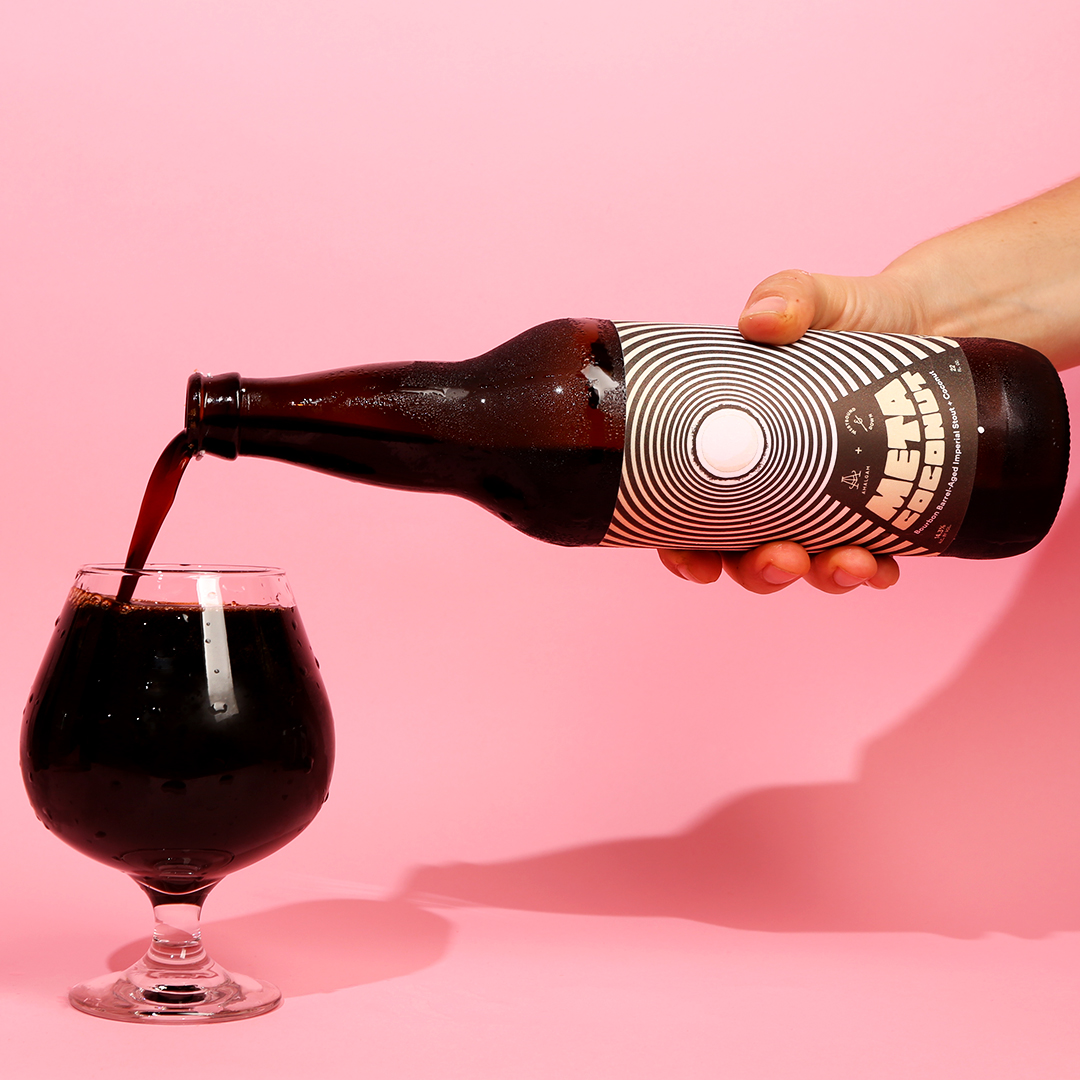 How does a brewery that made our list of the best beers of 2017, and then a list of under-the-radar breweries in Colorado in 2019, continue to stay a hidden gem? Just ask Amalgam's co-founders Eric Schmidt and Phil Joyce.
Amalgam Brewing remains as elusive as ever. The small brewing project has been a quiet yet powerful player in Colorado's greater craft beer scene. The brewery is one of the top-rated breweries in the country on Untappd and consistently produces beers beloved by critics and consumers. But, securing some of that precious beer is still a challenging task. Co-founders Schmidt and Joyce also work at fellow Colorado hotspot Westbound & Down so Amalgam is still a side project.
But, heading into the new year, Schmidt and Joyce released a trio of stunning stouts under the Amalgam label and we're expecting the Amalgam duo to pick up the pace in 2021. Part of the magic of Amalgam is its scarcity and we're enamored with the "brewer doing whatever they're excited about" side project model. Amalgam might not become a household name in the new year, but we're excited to see the small Denver brewery continue to grow and develop in 2021.
Corporate Ladder Brewing Co.
Palmetto, FL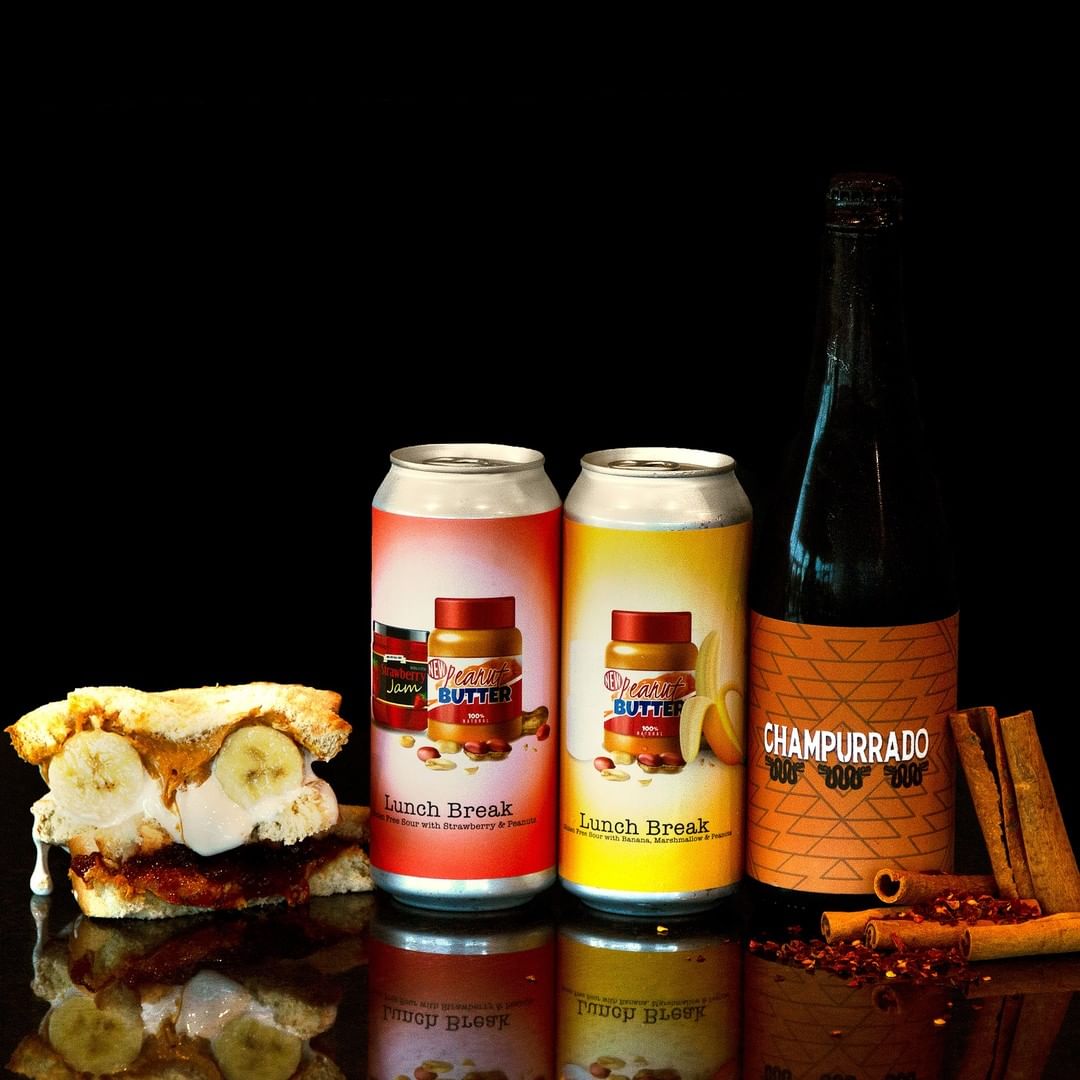 Big things are happening in Florida's beer scene. Although the Sunshine State has earned its fair share of derision, there are some truly exciting craft breweries making a name for themselves. Last year, we declared Tripping Animals as the hottest craft brewery in Florida, but they may have competition for themselves. Odd Breed and Unseen Creatures produce some stunningly balanced and evocative sour beers, Calusa, Civil Society, and Hidden Spring are brewing "ISO"-worthy hazy IPAs, and J. Wakefield, 3 Sons, Angry Chair, and Cycle have cornered the market for pastry stouts. The point: There are some nationally-recognized breweries in Florida.
But, we're keeping an eye on newcomer Corporate Ladder in 2021. The Palmetto, Florida brewery hit the ground running with a wildly diverse lineup of beer. Take a look at their taplist and you'll see a Table Beer beside a pastry kettle sour beside a Schwarzbier beside a double hazy IPA. Now, we haven't had a chance to try every single beer, but we have been thoroughly impressed by Corporate Ladder's latest offerings. Beyond just making exciting beers for the sake of hype and Instagram beer fame, Corporate Ladder is making fun beer. There's a sense of joy with their beer. And, that's something worth seeking out in 2021.
Elsewhere Brewing
Atlanta, GA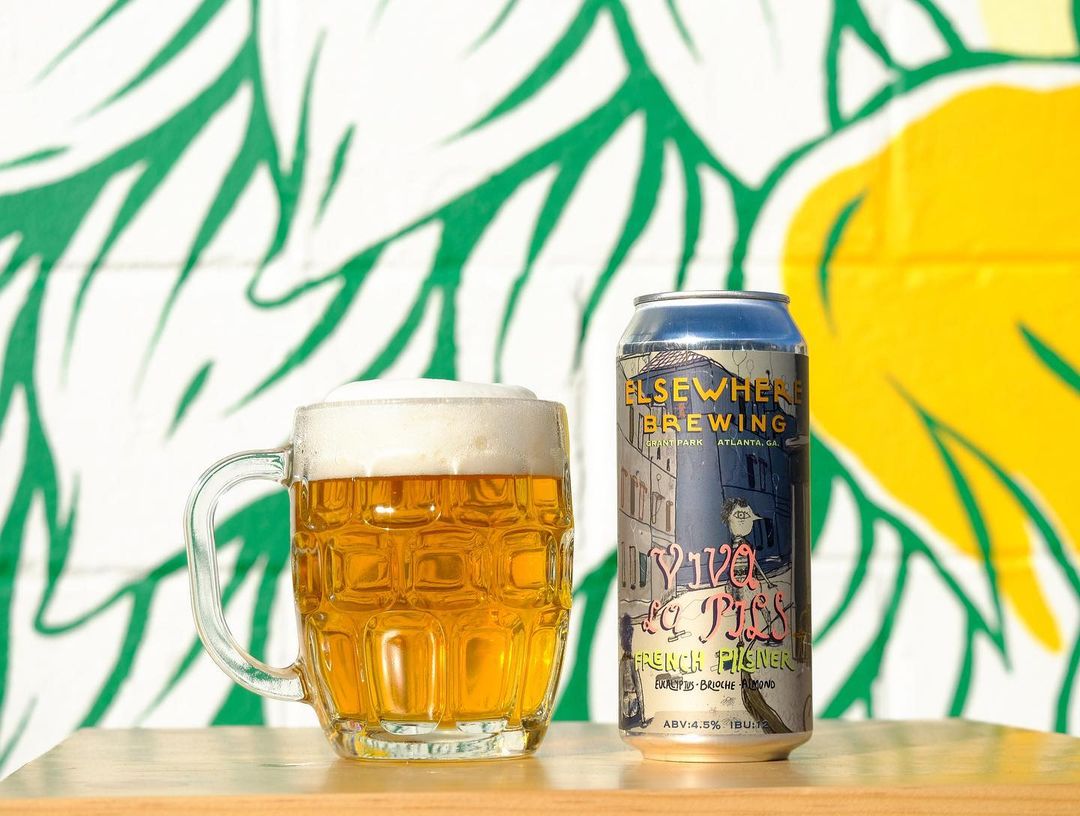 If Atlanta wasn't already on your list of future craft beer destinations, I recommend updating that list. Halfway Crooks tops our list as one of the best breweries in the city, but Monday Night, Wild Heaven, and Orpheus are some stellar options too. Plus, Sceptre, Good Word, and Arches are a short drive away.
Elsewhere Brewing is the latest to hit Atlanta's scene. Like Halfway Crooks, Elsewhere has led with eye-catching design and soft, approachable beers. Moreover, the Argentine-inspired food is a significant upgrade from your standard pub fare. But, the reason Elsewhere makes this list is in its cohesion. The disparate parts–great merch, good beer, tasty food–unite with intentionality and warmth. The brewery is inviting and charming, with lively plants filling every nook and cranny.
We've long been praising breweries for intentional design and beautiful communal spaces. Elsewhere has followed in the footsteps of Threes, Humble Sea, Hudson Valley, and others by creating a visual identity that is all their own.
The Good Society Brewery & Public House
Seattle, WA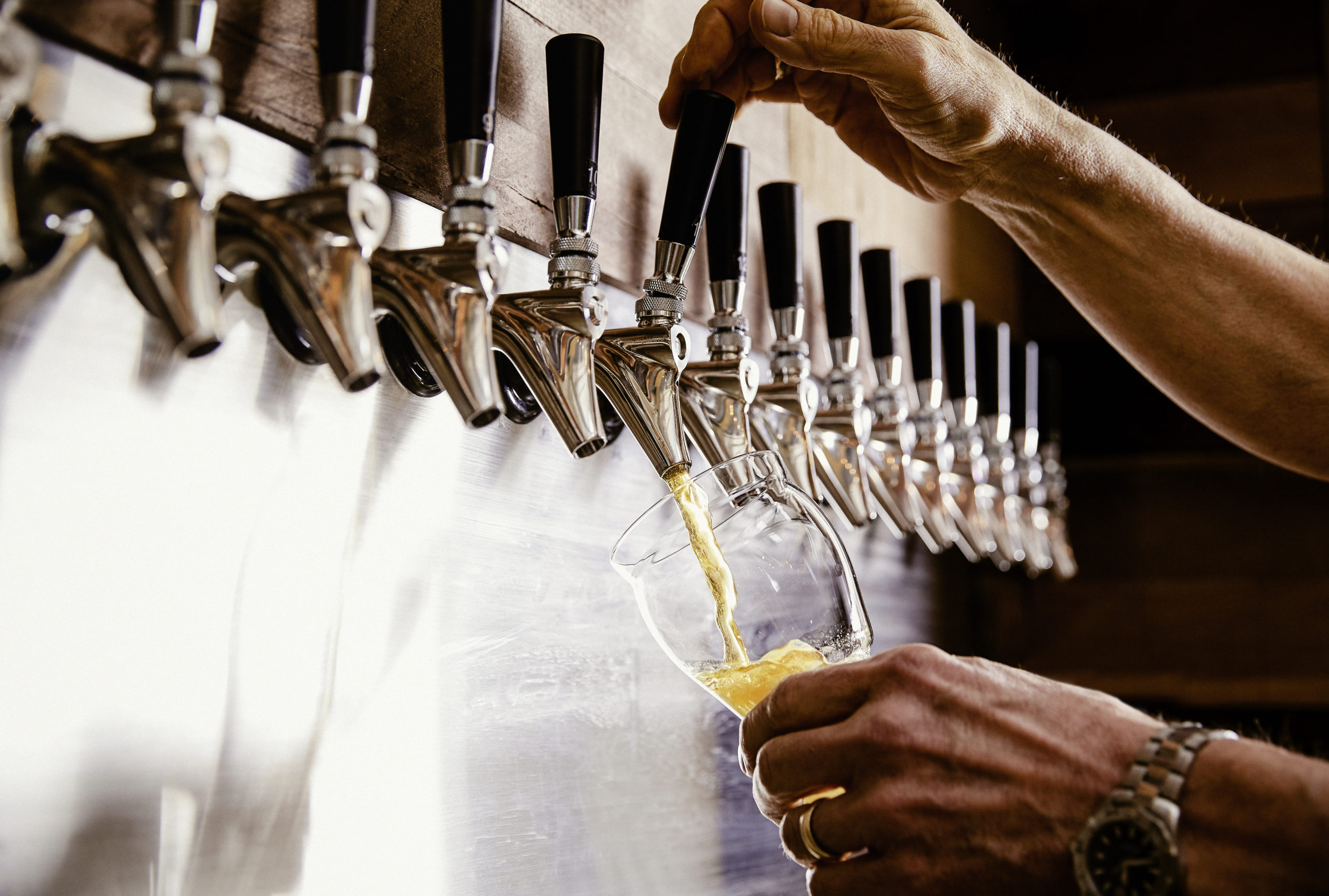 While we're on the topic of intentional gathering spaces, The Good Society Brewery & Public House could serve as a model example for being a community space. The Good Society earned the Small Brewpub Award for 2020 at the Great American Beer Festival in recognition not only for the beer they craft, but also the work they do in their community.
In fact, The Good Society opened with the mission to select an annual local charitable partner and support them through cash donations and promotion on the brewery's website and in the taproom. Even during the pandemic, The Good Society managed to raise over $5,000 in donations for the West Seattle Food Bank and Social Justice Fund NW.
We're excited to follow The Good Society's mission in the new year and as folks can begin to once again gather in groups, we're sure The Good Society will be a welcome community hub in the Emerald City.
Junkyard Brewing Co.
Moorhead, MN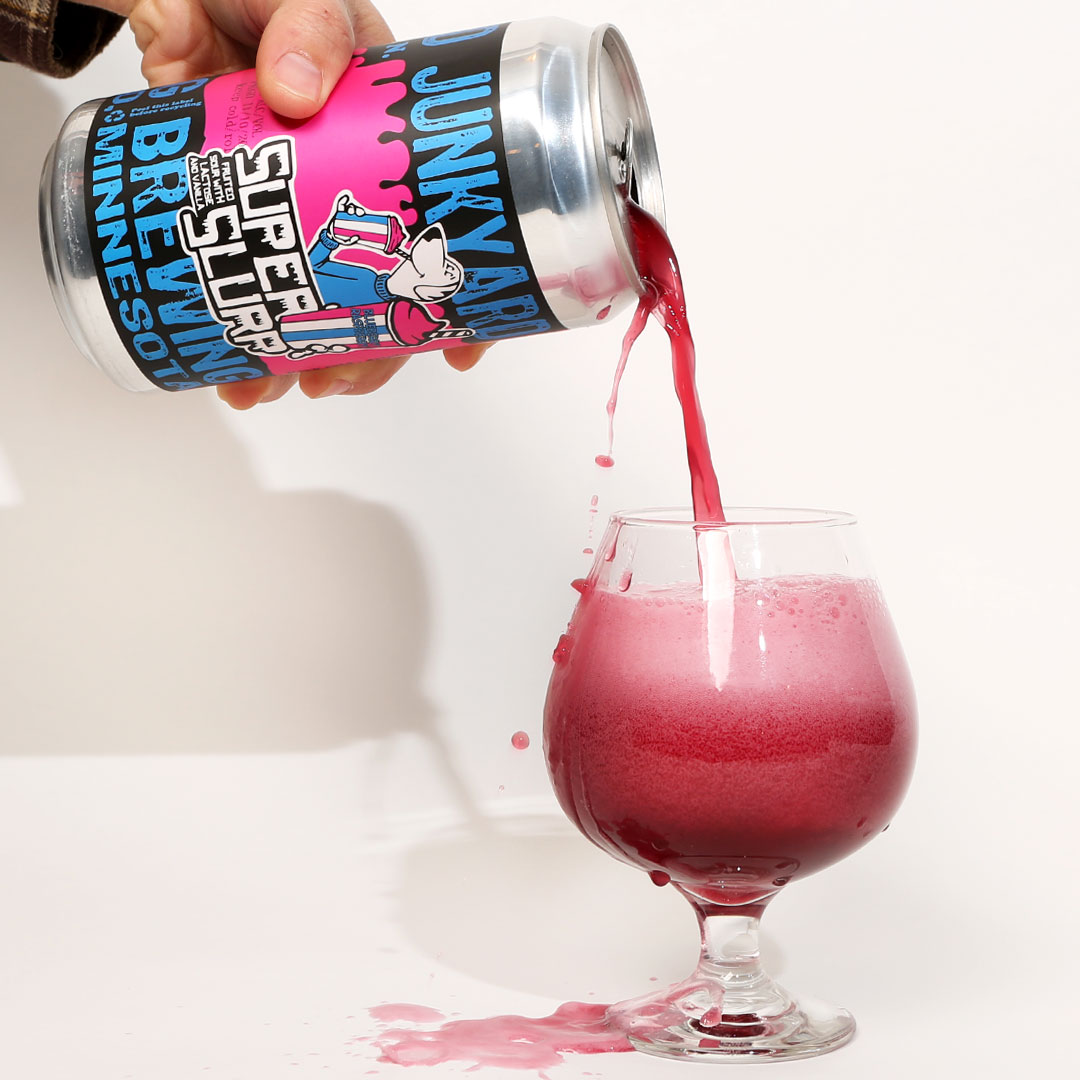 While the coasts have typically dominated the last couple years of craft beer discourse, there's been a renewed focus on less typical destinations. Brooklyn, LA, and New England have been key locales for all things hazy, pastry, and fruited. But, folks like Tripping Animals in Florida, Weathered Souls in Texas, and 450 North in Indiana have taken social media by storm over the last year and change.
If you're looking for the next frontier in craft beer it might be on the border between North Dakota and Minnesota. Drekker Brewing Co. and Junkyard Brewing Co. are less than a 3-mile drive apart, and the two Midwest spots are among the most sought after breweries on social media. We've chosen to include Junkyard as they were a newer brewery to us but both are trending upward in the esteem of modern craft beer fans.
Junkyard brews hype beer. That isn't a judgment statement, though. All the signs are there: heavily hopped double IPAs, juicy fruited sours, and pastry stouts. There's a love for nostalgia and decadence packaged in brightly colored labels and stubby crowlers. The difference is that Junkyard succeeds where others falter. We've tried plenty of uninteresting, bog-standard New England IPAs and kettle sours. Junkyard's are genuinely delicious and a ton of fun. Things aren't taken seriously; there's no need to overanalyze a Junkyard beer. Simply crack open one of the 750ml crowlers with a few friends and enjoy the evening.
Mountains Walking Brewery
Bozeman, MT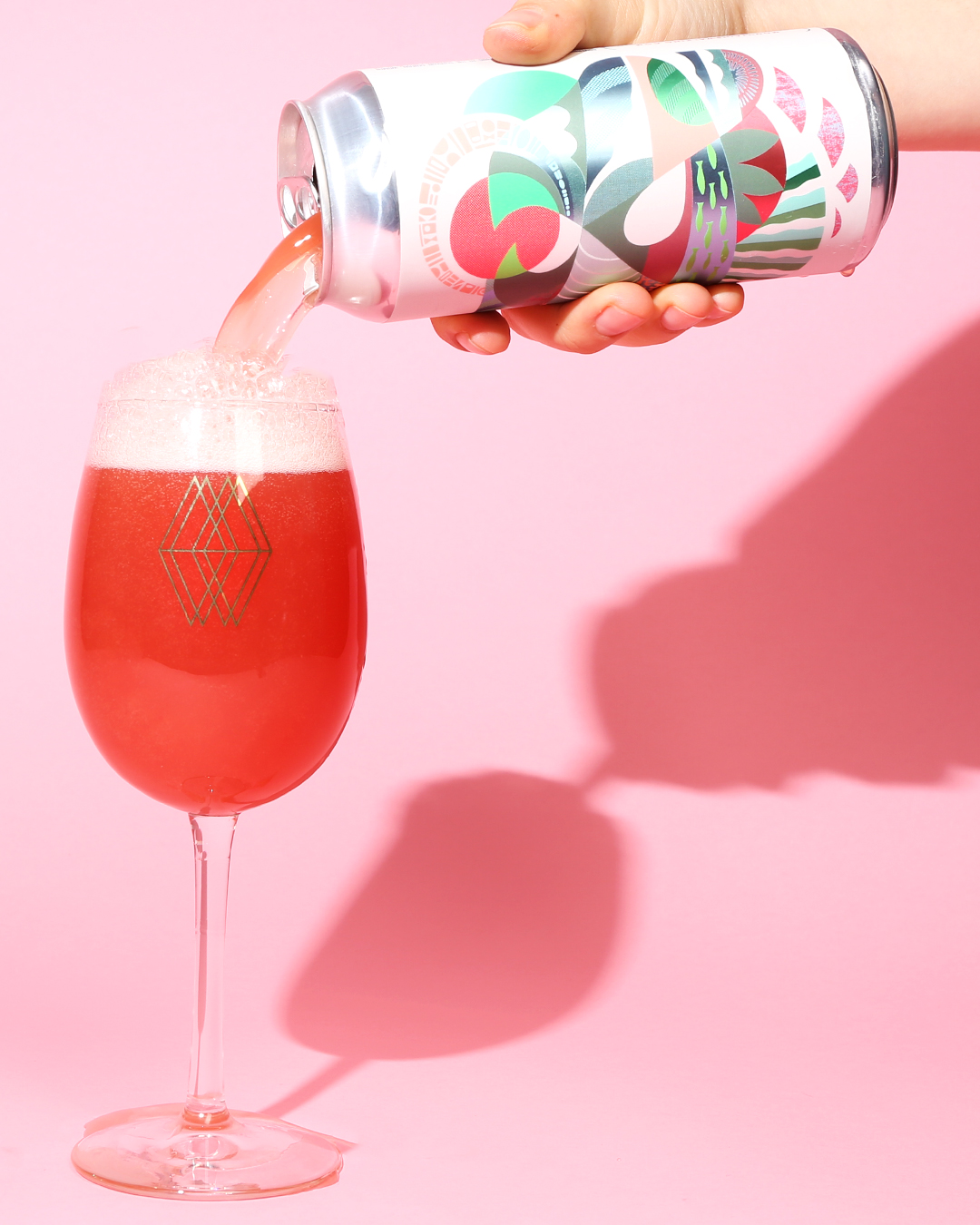 Just a hop, skip, and jump away from Moorhead, Montana we land in Bozeman, Montana, the so-called "most livable place." Here we find Mountains Walking Brewery, one of the breweries we were most excited to discover in 2020.
Mountains Walking isn't exactly a new operation, but the brewery grew beyond the Bozeman borders winding up on bottle shelves as far-flung as Raleigh, North Carolina. Like many of the other breweries on this list, Mountains Walking has excelled in trendy beers. But, we've been thoroughly impressed by some of their "softer" beers like an Italian pilsner and Vienna lager.
Head brewer Lewis McCallister cut his teeth at powerhouses Other Half and Melvin before landing in Mountains Walking. McCallister brings with him a sense of pedigree and true brewing skill, producing beers that could rival any others in the country. If you haven't already sought out Mountains Walking, we recommend doing so in the new year.
Necromancer Brewing
Pittsburgh, PA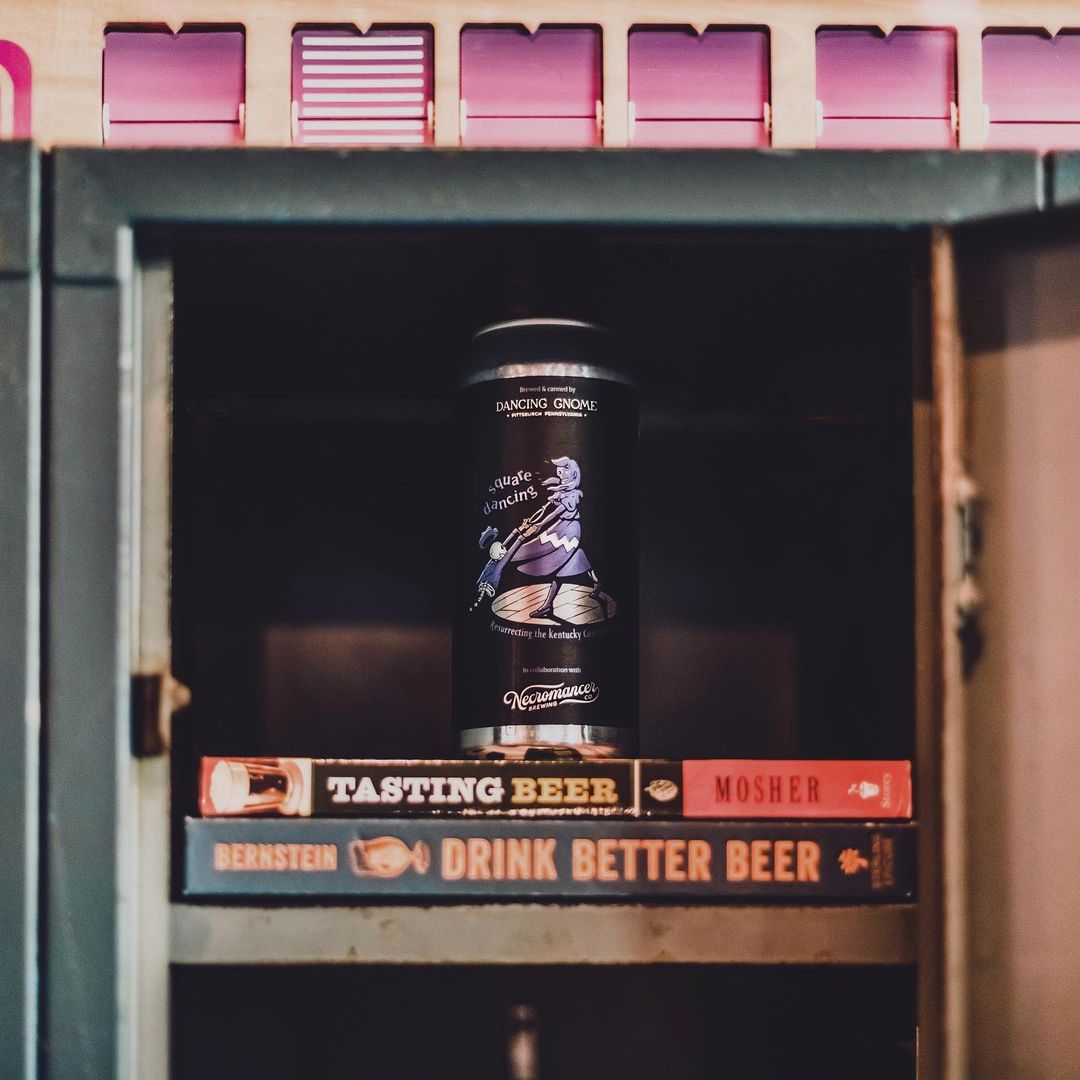 While most of this list has been established or newly opened breweries, we did want to give a shoutout to a soon-to-open brewery. Necromancer Brewing is one of our most anticipated breweries of 2021. The project has been a long time coming, but they're anticipating a March 1st open date. In the lead up to their grand opening, Necromancer has already brewed a duo of collabs–one with Dancing Gnome and one with Allegheny City Brewing.
Lauren Hughes, formerly of Penn Brewery, is helming the brewing side while marketing firm Top Hat will handle marketing, branding, and business for the brewery. With these first few collabs, Necromancer has already established a strong visual identity. In fact, the brewery will focus on resurrecting bygone beer styles (hence, the Necromancer name) differentiating itself from some of the other big names in Pittsburgh's beer scene.
North Park Beer Co.
San Diego, CA
When it comes to learning about new breweries, we're most likely to follow the advice of brewers we trust. So when the folks at Humble Sea recommended we try North Park Beer Co., we were all ears.
In a city as jam-packed with breweries as San Diego, it's pretty remarkable that North Park manages to produce some of the most lauded stouts around. We were blown away by the few we tried — the balance of flavors and elegance in presentation reminded us of a few other stellar stout breweries in California. Plus, as it turns out, the team at Good Knife Studio, a design firm led by Humble Sea co-founder Frank Scott Krueger, is handling a brand redesign for the SoCal brewery.
In 2021, we expect North Park to truly come into itself. The quality beer and thoughtful design are there. And, folks are certainly starting to take notice.
Trace Brewing
Pittsburgh, PA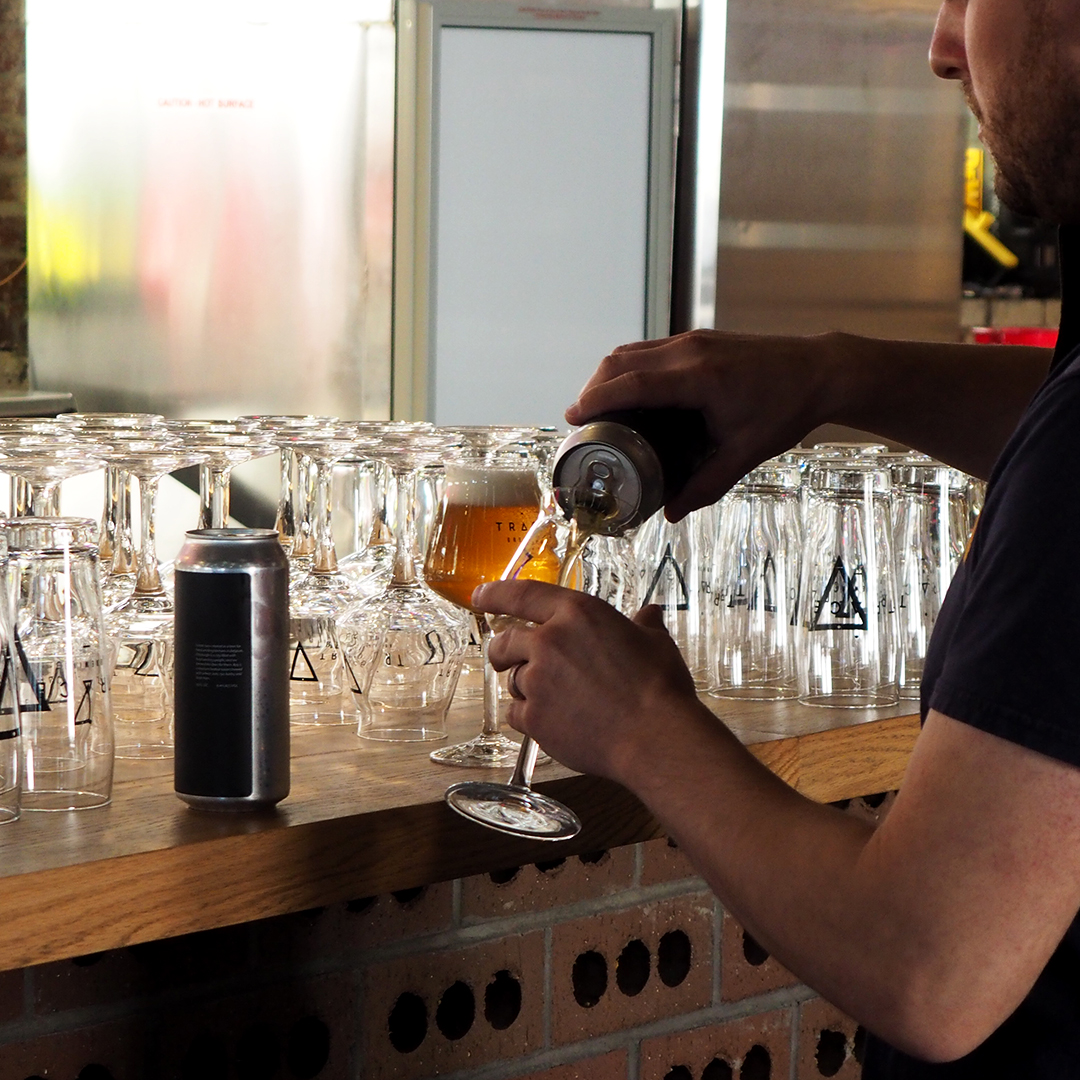 Please pardon the hometown pride as we include two new Pittsburgh breweries on this list. But, we feel that it's well deserved.
Trace Brewing just opened their doors to the public after waiting nearly a year to finally hit the ground running. And the Bloomfield neighborhood brewery is quickly becoming a hotspot for locals. Unlike many of the other breweries on this list, Trace isn't focusing on one beer style — or even one category of beer. Among the first things we tried were a saison, pale ale, kettle sour, and hazy IPA.
Trace Brewing will function more like your favorite coffee shop (for the record, they will be brewing coffee too) rather than the hot new brewery with lines around the block. Accessibility and comfort are among the top priorities for this brewery. Not to mention the stunning Mediterranean vibes we got from the space. A small outdoor space captures some perfect lighting around 2 PM and the amphitheater seating and vibrant palm trees create a paradise in the middle of Pittsburgh. Oh and did we forget the koelschip room which can be reserved and includes a table that can mount over the koelschip?
There are so many things to look at when walking into Trace whether it's the wood-burning stove, art deco chandelier, or the faux stained glass. (The result of graffiti painted over windows–how could we forget about the public graffiti wall on the side of the brewery?) Trace might not make headlines for hype-worthy hazies but we're all for a cozy local spot with solid beer and even better aesthetics.
Wild Provisions Beer Project
Boulder, CO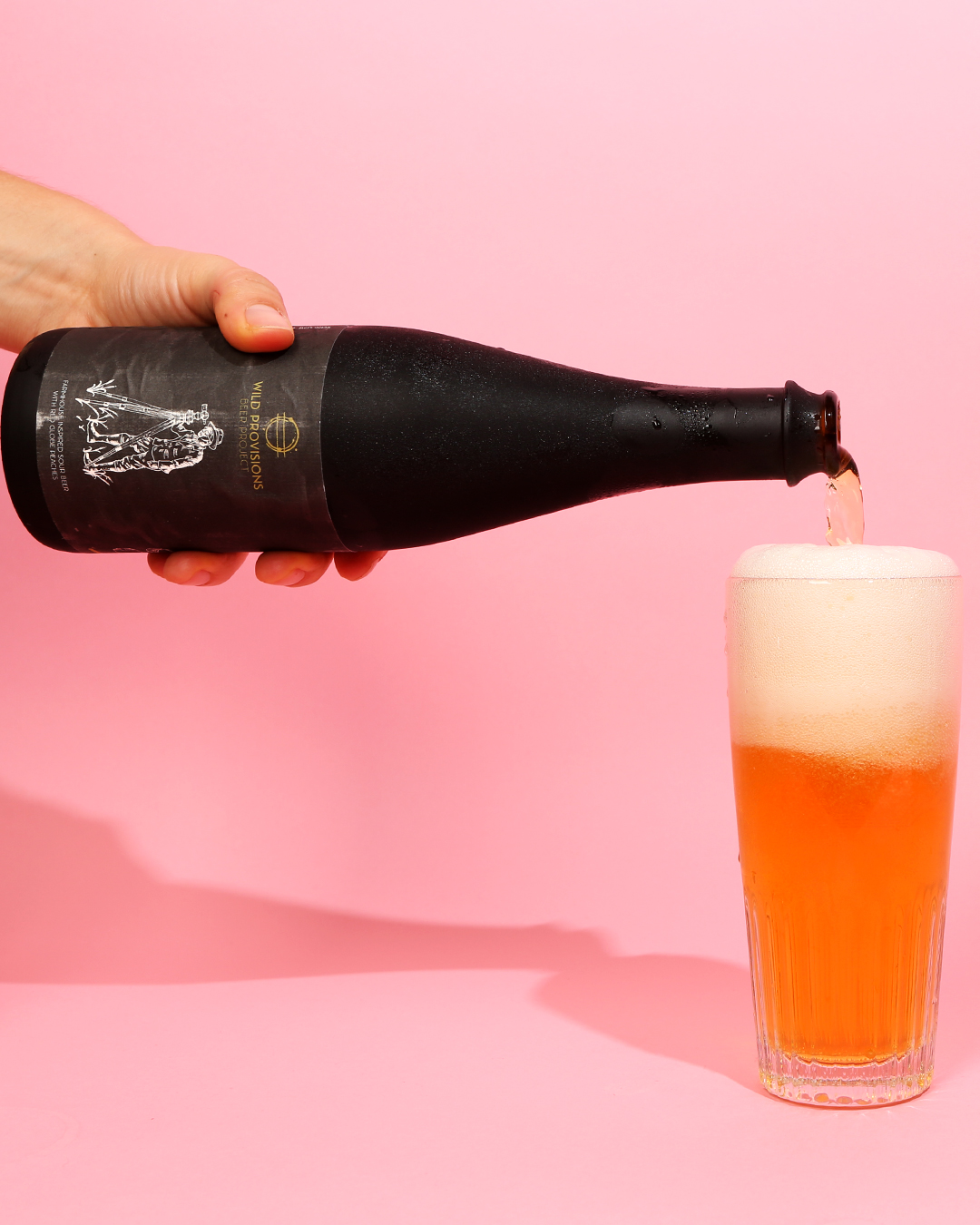 Rounding out our list is Wild Provisions Beer Project, a side-project brewery based in Boulder, CO. (If we had a dollar for every amazing side project brewery in Colorado…we'd have a few bucks.) From the team behind 4 Noses Brewing Co., Wild Provisions focuses on foeder-fermented lagers and sours with a dedicated koelschip program.
Wild Provisions has quite a bit of sour beer competition in Colorado. Some of the country's best breweries reside in The Centennial State. But, we've been thoroughly impressed by the first few Wild Provisions beers we've tried. There's a specificity and a sense of place with each one. Plus they happen to taste really good.
Liked this article? Sign up for our newsletter to get the best craft beer writing on the web delivered straight to your inbox.