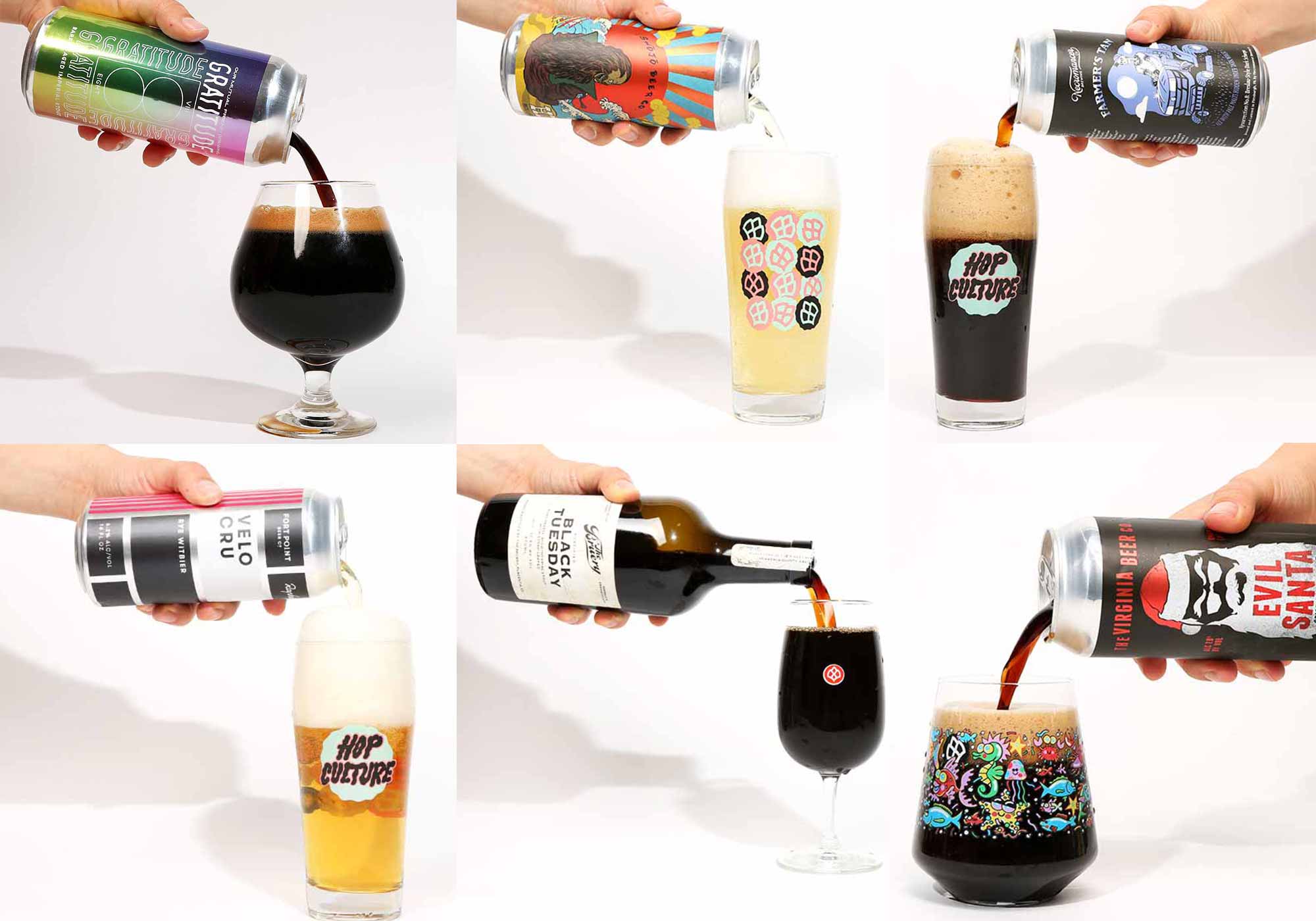 It's the most wonderful time of the year! Why is that? Well, in addition to naming our favorite breweries of the year and the best beers of the year, we also get to crack open some cold-weather beers and write our annual best winter beers piece.
At Hop Culture, our seasonal beer guides have become some of our most popular pieces, with many people interested in the best beers for fall or the best beers for summer. So as winter approaches, it only makes sense to write a similar piece.
During the days when we rarely see the sun, darker beers are what keep us warm. This includes styles like stouts, porters, and rich, fruity farmhouse ales. But of course, we always love to let a hazy IPA or lager creep in here, too. Just because hops don't like the cold doesn't mean you still can't enjoy them!
As always, this list includes a mix of local brewery launches as well as some more widely accessible beverages. Plus, we also highlighted a few beers that released on the Oznr app in December. We can't guarantee these Oznr releases will still be available, so we highly encourage you to download the app and check each brewery's Oznr page for the most up-to-date information. If you didn't know, Oznr is one of the best places to buy beer online, as it features some kickass bottle releases and can drops from premier breweries across the country.
Download the Oznr App for Android
Note that not all the beers on this list have nationwide distribution. If you can't find a specific beer we include, ask your local brewery if they have something similar or make a similar style.
The beers are presented below in alphabetical order by brewery.
Our Favorite Beers for the Winter of 2021
Hawaiian Drinking Chocolate
1840 Brewing Company — Milwaukee, WI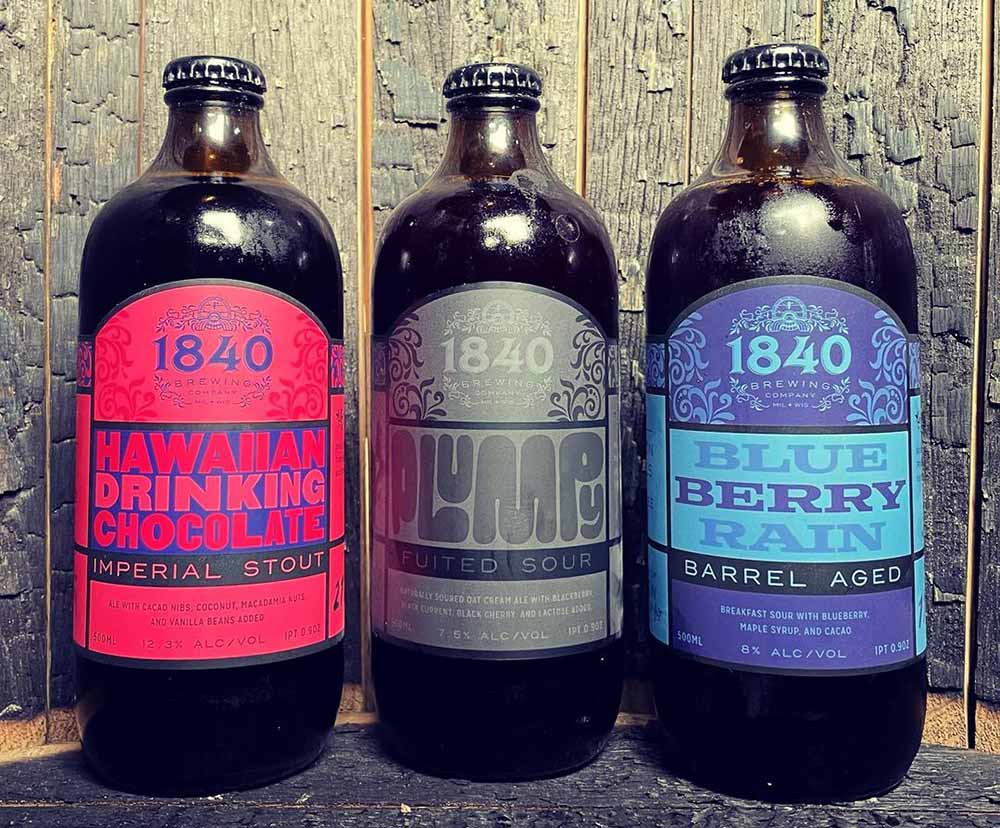 Imperial Stout — Remember cold winter days when you'd make snow forts and go sledding for hours? Coming home, you might be treated to a nice hot cup of Swiss Miss cocoa. Hawaiian Drinking Chocolate from 1840 Brewing Company is like the adult version… with a twist.
A 12.3% ABV Imperial stout with cacao nibs, coconut, macadamia nuts, and vanilla beans, Hawaiian Drinking Chocolate riffs off the classic drink with a few Hawaiian ingredients.
Brewery Co-Founders Kyle and Stephanie Vetter stated out making beer the old-fashioned way: by sourcing wort from local breweries before aging the unfermented beer in a variety of barrels. Today, they make everything in house. And while there is still a big focus on barrel-aging, not all their beer ends up in barrels.
Decadent, indulgent, and just plain delicious this beer is the grown-up version of your kid-fantasy-hot-chocolate dreams.
Hoppy Table Saison
Amalgam Brewing– Denver, CO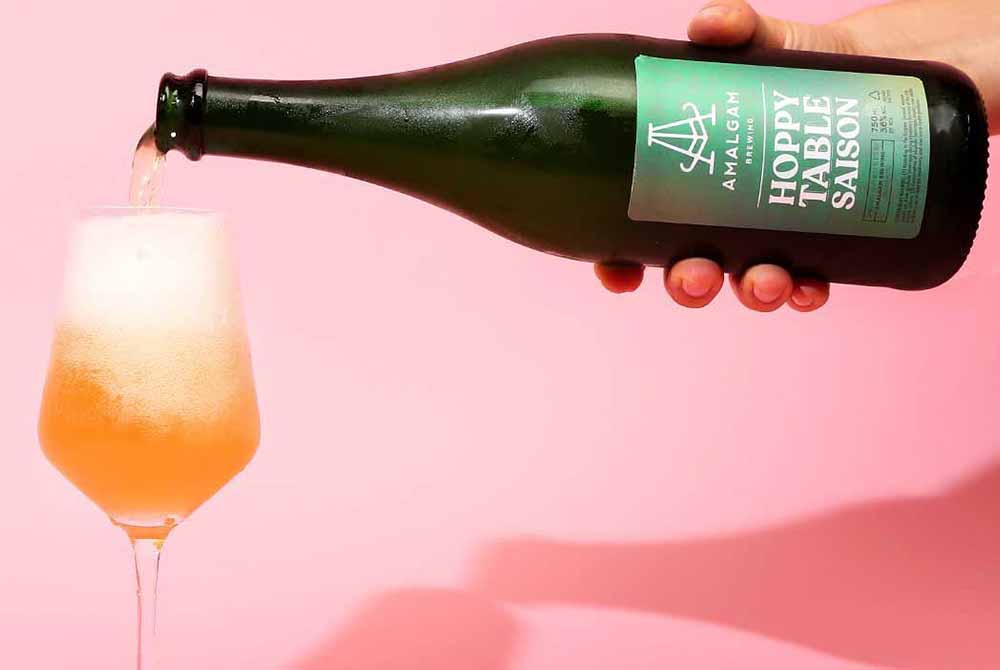 Table Beer — From a brewery that made one of our favorite pastry stouts of 2020, Amalgam impresses us here with a totally different type of beer. Aptly named Hoppy Table Saison, this table beer is perfect to bring to a holiday dinner.
Brewed with Motueka hops and dry-hopped with Grungiest in oak puncheons, Hoppy Table Saison offers a tender funk and light notes of lemon zest.
Hoppy Table Saison will be the centerpiece for any Hanukkah, Christmas, Kwanzaa, or Festivus celebration.
CHONK J.R.E.A.M.
Burley Oak Brewing Company — Berlin, MD x Drekker Brewing Company — Fargo, ND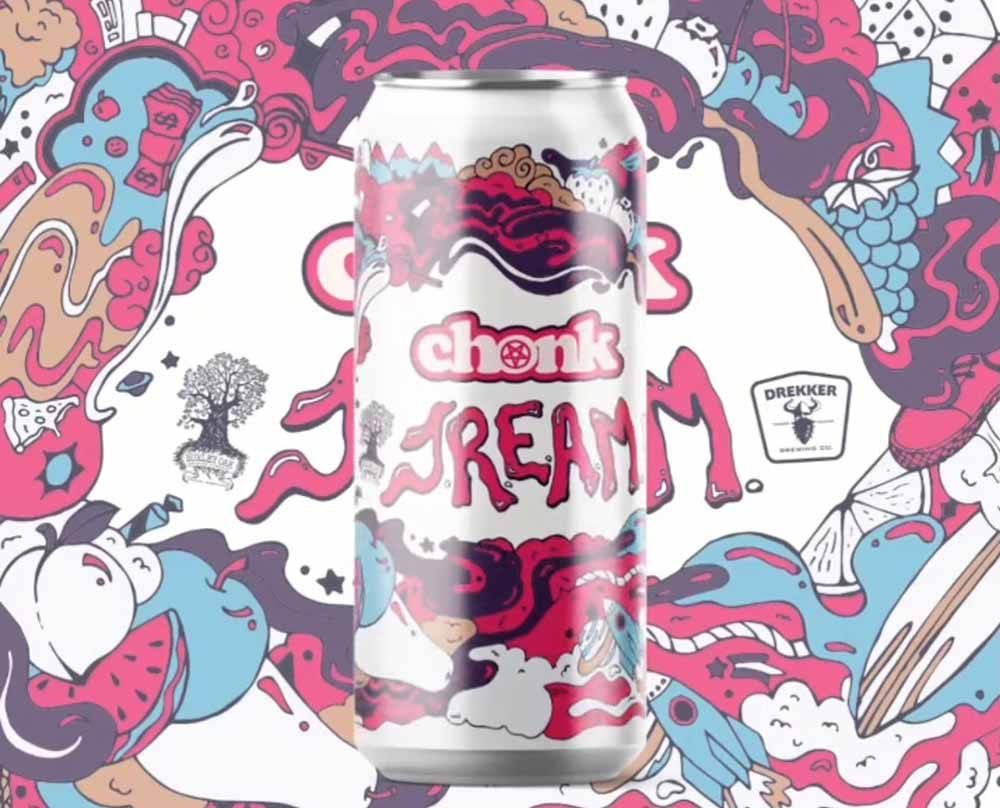 Pastry Sour — A brewery known for some of ourfavorite jam-packed sours teamed up with another one known for fruited sours. The result?
An iconic fruited sour. Duh!
CHONK J.R.E.A.M combines Drekker's decadent CHONK series with Burley Oak's revered J.R.E.A.M line for a one-of-a-kind boysenberry, blackberry, and black currant explosion with coconut, yogurt, and granola.
This is the liquid version of the hearty breakfast you'd want before heading out for a day of downhill skiing, snowshoeing, or sledding.
Marvoloso V9
Commonwealth Brewing Company — Virginia Beach, VA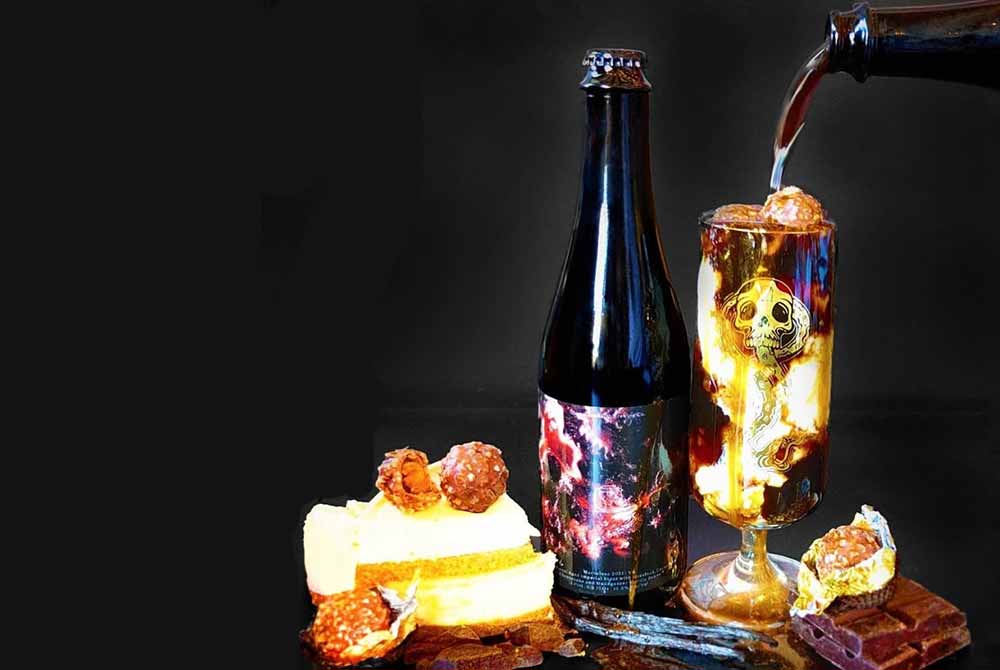 Double Barrel Aged Imperial Stout — Commonwealth Brewing Co.'s Marvoloso Day celebrates the release of the brewery's eponymous barrel-aged Imperial stout. The V9 variant of this barrel-aged beauty added hazelnut, cheesecake, cacao nibs, and Madagascar vanilla beans to an Imperial stout base.
Knocking on your temporal lobe at a whopping 14.6 percent ABV, Marvoloso V9 kicked down the door and stormed inside. Much like one of those winter Nor'easters.
Gin Barrel Aged Man Eater
Corporate Ladder Brewing Company — Palmetto, FL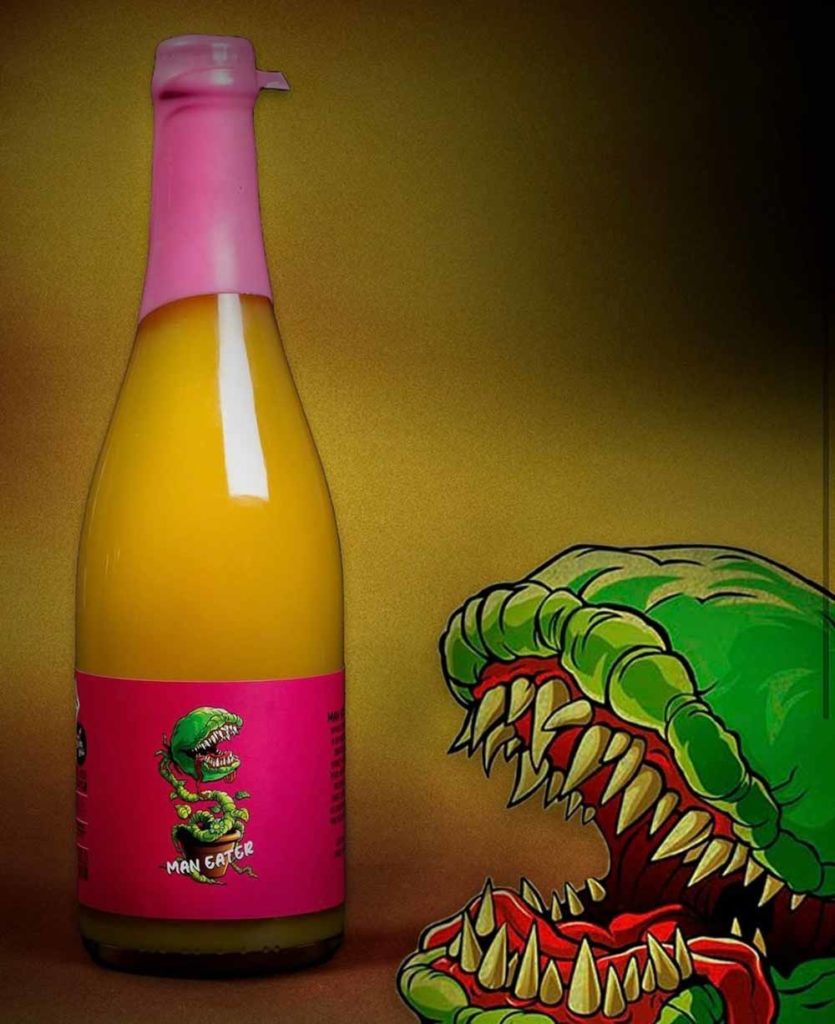 Imperial Sour — By definition, a "snowbird" is someone who moves from up north to a warmer Southern state in the winter.
Consider this Imperial sour a snowbird of beer.
This Tiki-inspired, barrel-aged sour sleeps in gin barrels before receiving additions of orange, pineapple, peach, mango, lime, and housemade Orgeat (a cooling drink made from orange flower water and almonds).
When you want to escape winter and pretend you're lounging somewhere in the sun (preferably on a beach), drink this beer. It's just pure sunshine in a bottle.
The Tree That Owns Itself
Creature Comforts Brewing Company — Athens, GA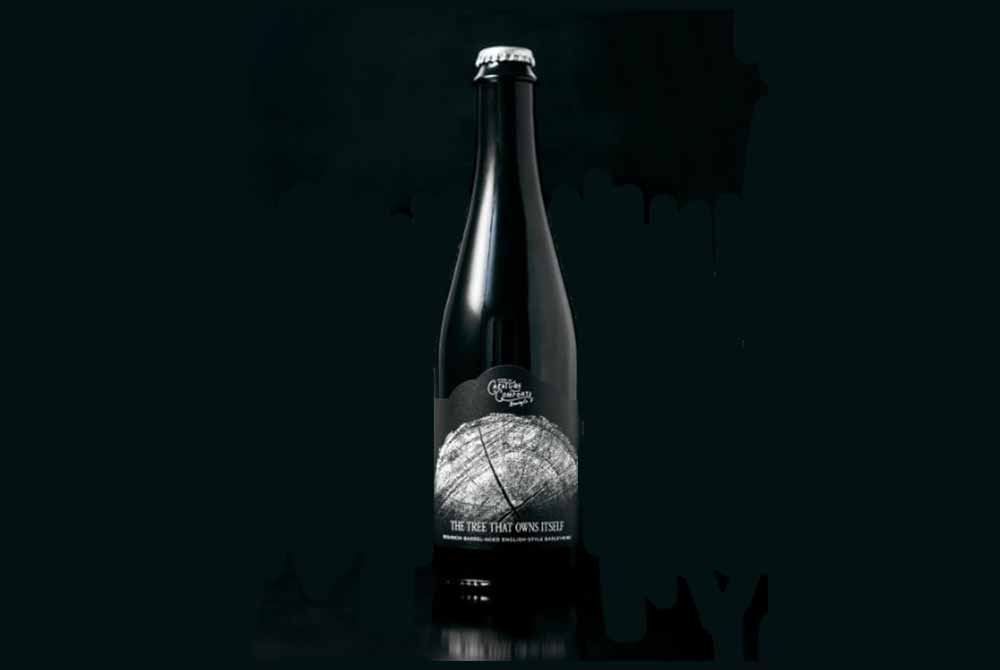 English Barleywine — Barrel-aging is an essential part of brewing a barleywine. Letting these intricate, boozy beers slumber in a variety of spirit barrels adds layers of complexity and infuses the base with powerful aromas.
Since barrel-aged beers tend to hit upwards of 12 percent ABV, they're best sipped and shared. Which makes Creature Comforts The Tree That Owns Itself perfect for the winter. The bourbon barrel-aged English-style barleywine reaches 13.7 percent ABV, making it a true holiday treat.
Named in tribute to an admired landmark in Athens, GA, the hometown of Creature Comforts, The Tree That Owns Itself honors a local legend of a special community tree that dates back to the 1800s.
Likewise, this barleywine features a piece of history, spending twenty-three months in Willett bourbon barrels. The barrel-aging definitely gives this traditional English barley-based beer an incredible flavor. This beer reminds us of thick caramel, sticky toffee pudding, and plump raisins.
Escorpión
Cruz Blanca Brewery — Chicago, IL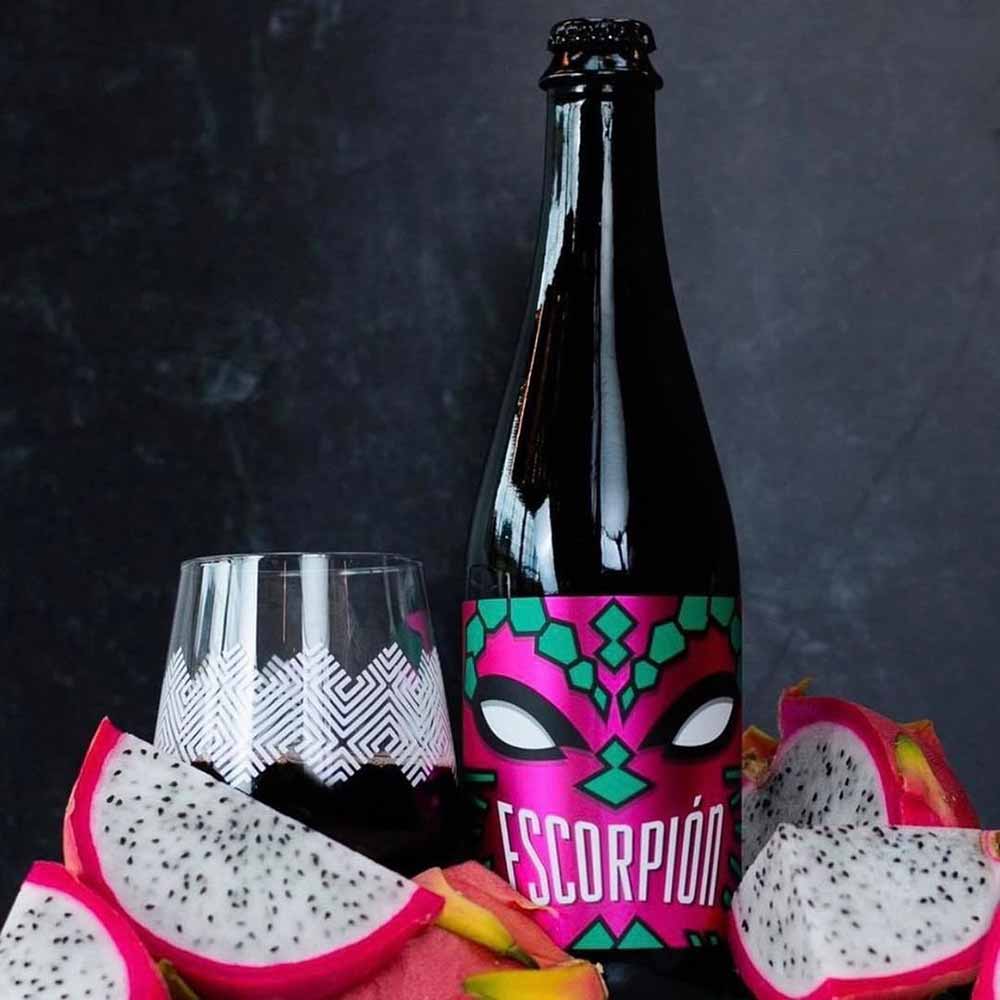 Imperial Fruit Beer — Rick Bayless is best known for popularizing traditional, tasty Mexican cuisine through restaurants across Chicago. But a couple of years ago, Bayless opened Cruz Blanca a small-batch brewpub focused on brewing Mexican lagers and tropical IPAs paired with excellent Mexican-inspired bites. In 2020, Cruz Blanca broke away from the Bayless empire when Manny Valdes, who was a partner with Bayless became the sole owner.
Escorpión incorporates prickly pear–an ingredient native to the Northern Mexican deserts–with dragon fruit from the more tropical Southern regions. Aging in Cabernet red wine and Barbados rum barrels takes this intense fruit bomb to an entirely new level.
If you're looking for a beer to take your mind off the snow, slush, and sleet, grab Escorpión. One sip of this barrel-aged Imperial fruit ale and you'll be miles away from the cold.
Wishlist
Fort Point Beer Company — San Francisco, CA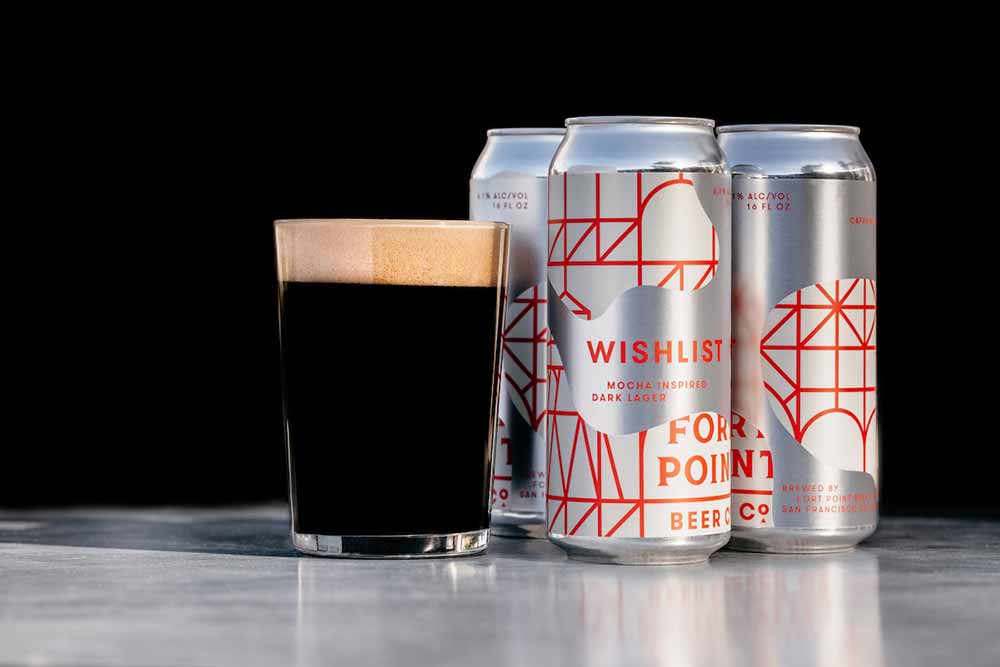 Mocha Inspired Dark Lager — We recently named Fort Point Beer Co.'s Sfizio Italian pilsner as one of our top beer label designs of the year. But Fort Point has as much dedication to perfecting the art inside the can as outside.
With Wishlist, the San Francisco-based brewery manages to encapsulate all the roasty, toasty flavors of the perfect mocha, but without any added coffee or chocolate. Instead, a special blend of malts and a bit of brewing science perk up this pick-me-up.
Drink Wishlist at the end of a long work day, or in front of the fire with friends. It'll even go well after the perfect holiday meal. However you choose to drink Wishlist, one thing remains the same: It's perfect for the cold weather.
Ice Melter
Masthead Brewing — Cleveland, OH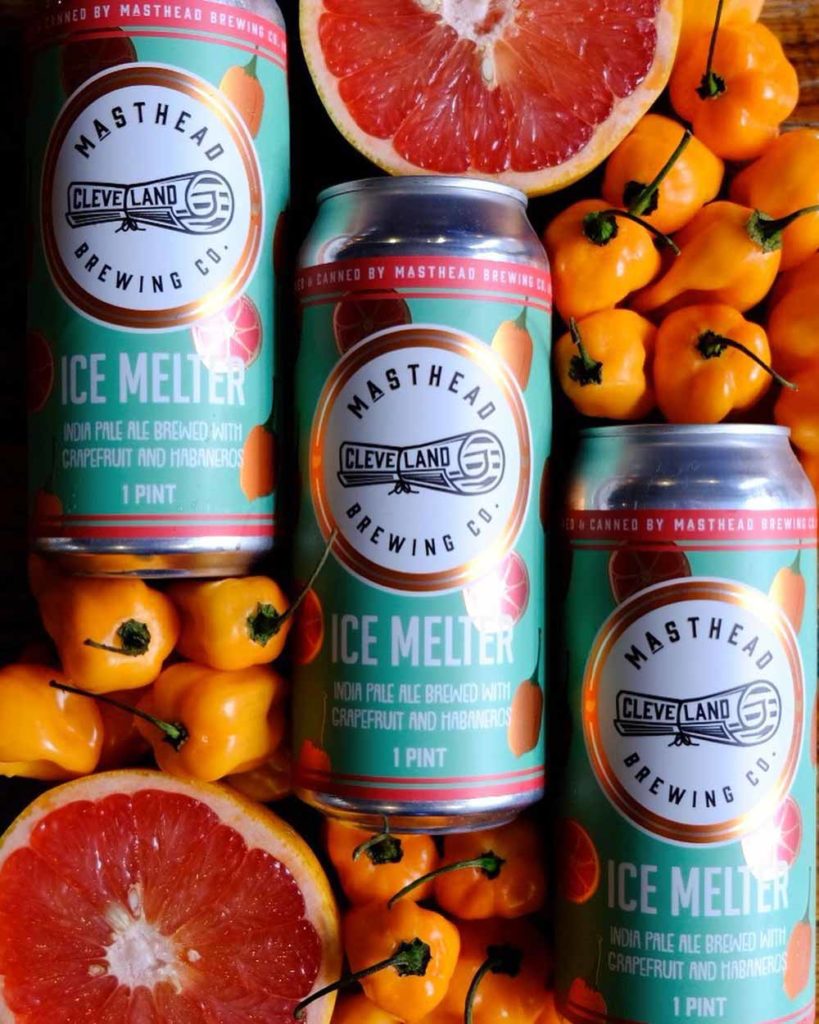 Spicy IPA — Could this beer melt ice? Not sure. We haven't tried. But it did melt our faces!
Ice Melter from Masthead Brewing Company in chilly Cleveland, OH, leverages grapefruit and habaneros for a tongue-burning, throat-warming take on an IPA.
The perfectly punchy peppers bite the back of the mouth for a zippy, eccentric take on a winter beer. If you're bundling up for a nippy winter day, this is the beer you want.
Obsolete Absolute
Mikerphone Brewing — Elk Grove Village, IL x Bottle Logic Brewing — Anaheim, CA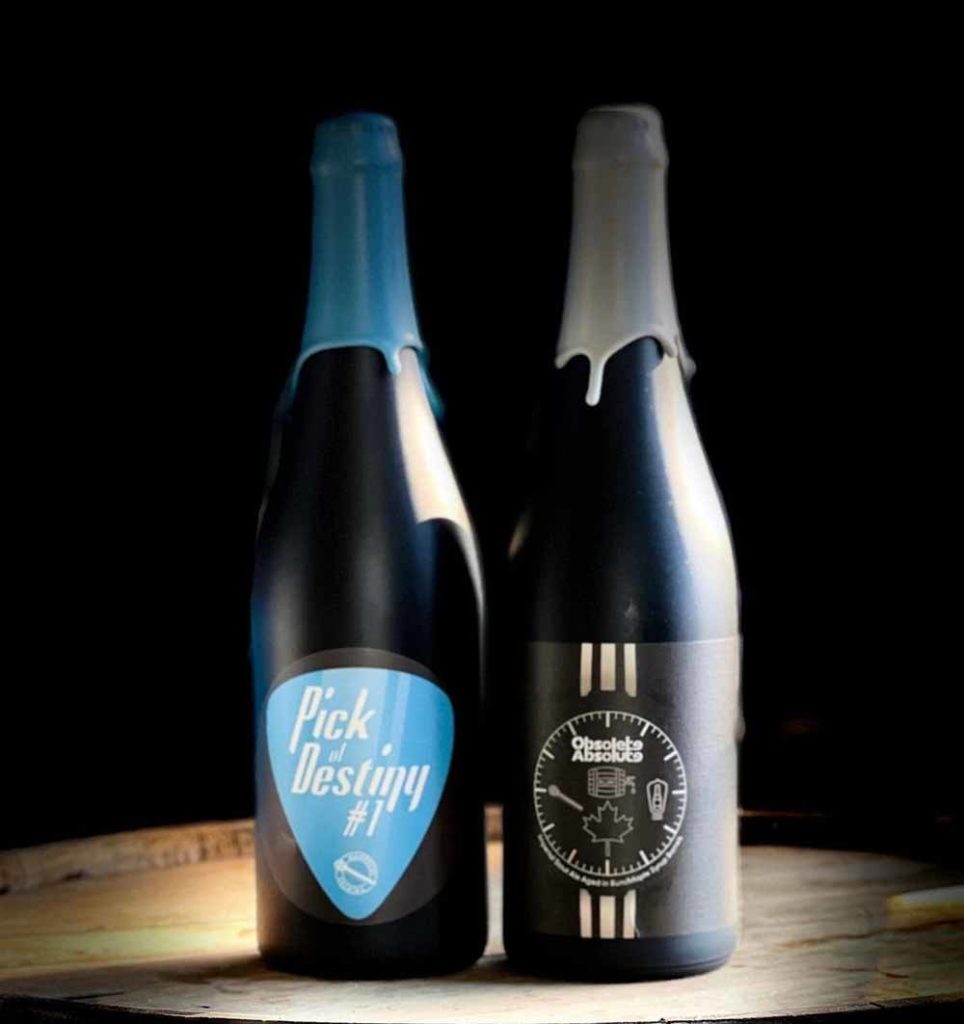 Double Barrel Aged Imperial Stout — Another instance of the great things that happen when two brewing behemoths team up. In this case, Obsolete Absolute combines the talents of Mikerphone Brewing and Bottle Logic Brewing.
A 13.99 percent ABV Imperial stout, Obsolete Absolute is a beast of a beer aged for seventeen months in rum and maple barrels.
It's syrupy, boozy goodness in a 750ml bottle.
Farmer's Tan
Necromancer Brewing Company — Pittsburgh, PA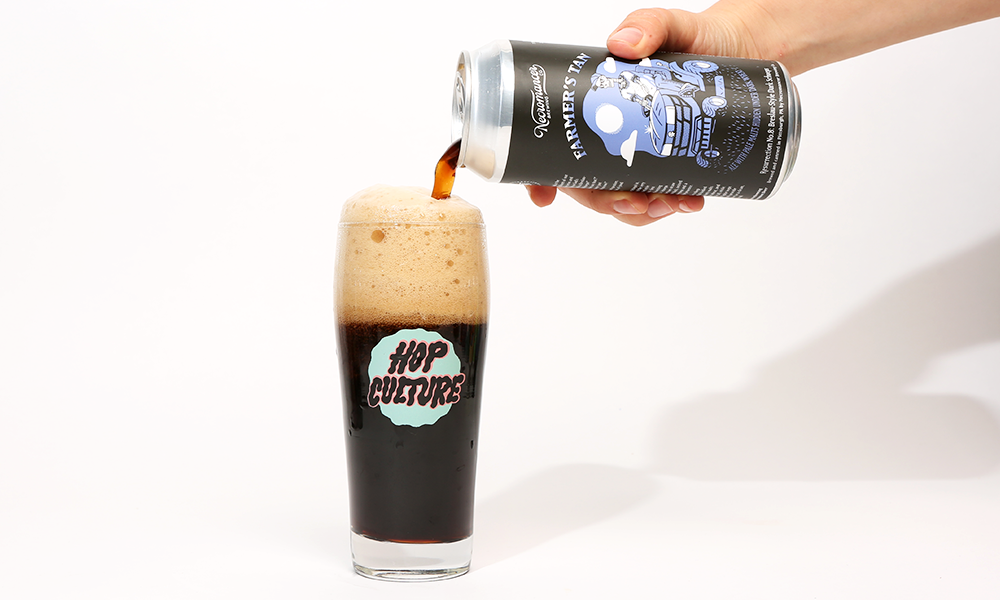 Breslau-style-Schoeps — You may be asking yourself: What the hell is a Breslau-Style Dark Schoeps? We did when our friend Ben Butler, founder of Necromancer Brewing Co., sent us one of his newest beers.
We named Necromancer one of our top new breweries of 2021 because head brewer Lauren Hughes (only the second-ever female head brewer in Pittsburgh!) brews these intriguing, oft-forgotten beer styles.
The eighth installment in the brewery's "Resurrection Series," Farmer's Tan is the resurrection of a bygone, wheat-forward, malty beer style known as Schoeps that first appeared in writing in 1550.
Necromancer's version pours an almost chestnut brown. Predominant nutty notes complement the color with just a touch of Saphir hops to round out a smooth finish.
Cozy Vibes
New Image Brewing — Arvada, CO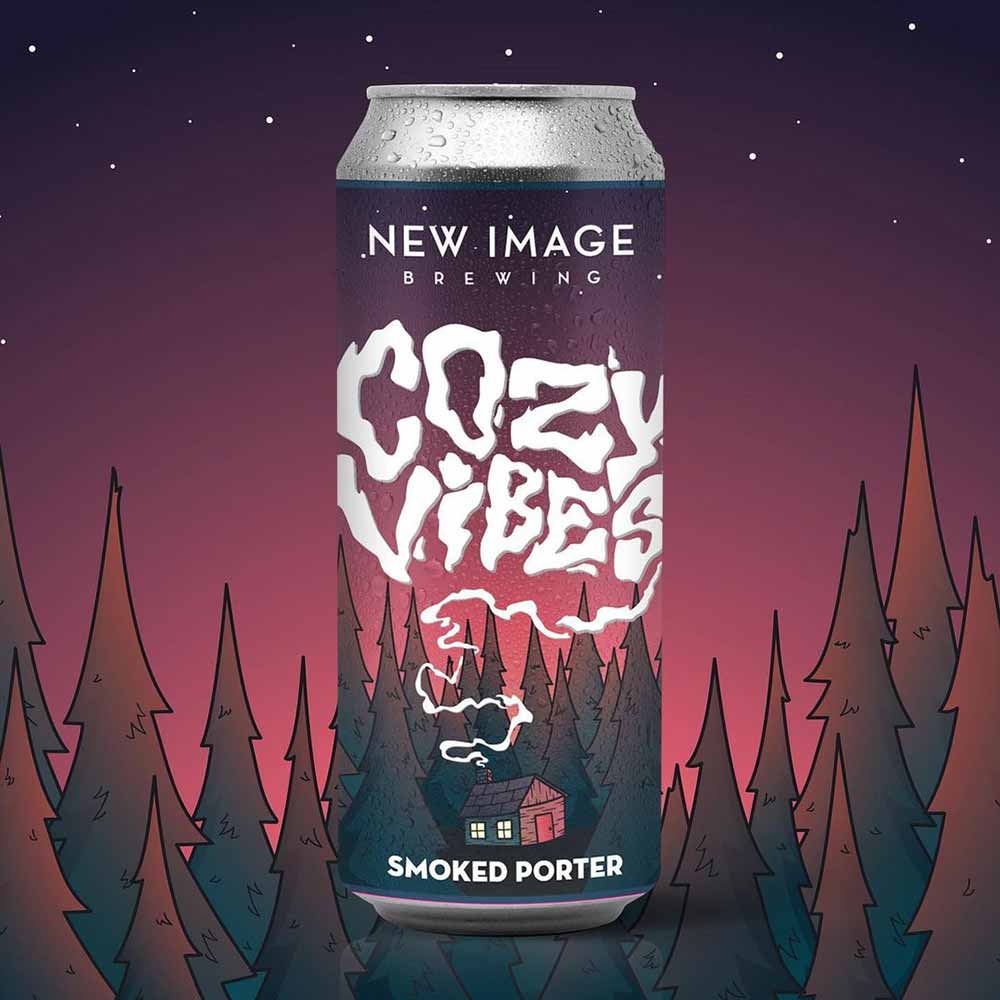 Smoked Porter — Hibernation is an essential part of the winter. Fittingly, this smoked porter from New Image Brewing encourages you to bundle up under a blanket while you're inside by the fire with a good book.
At least that's the vibes we get from this chocolate-y, caramel-y Baltic porter base with a hint of added oak smoked wheat.
A heavy hand of English crystal and black malts lend those dessert-like tones while a single decoction on the mash brings out those toasty notes.
This beer finishes super clean enticing you in for just one more sip. That is if you haven't fallen asleep first.
Gratitude Eight
Our Mutual Friend Brewing Company — Denver, CO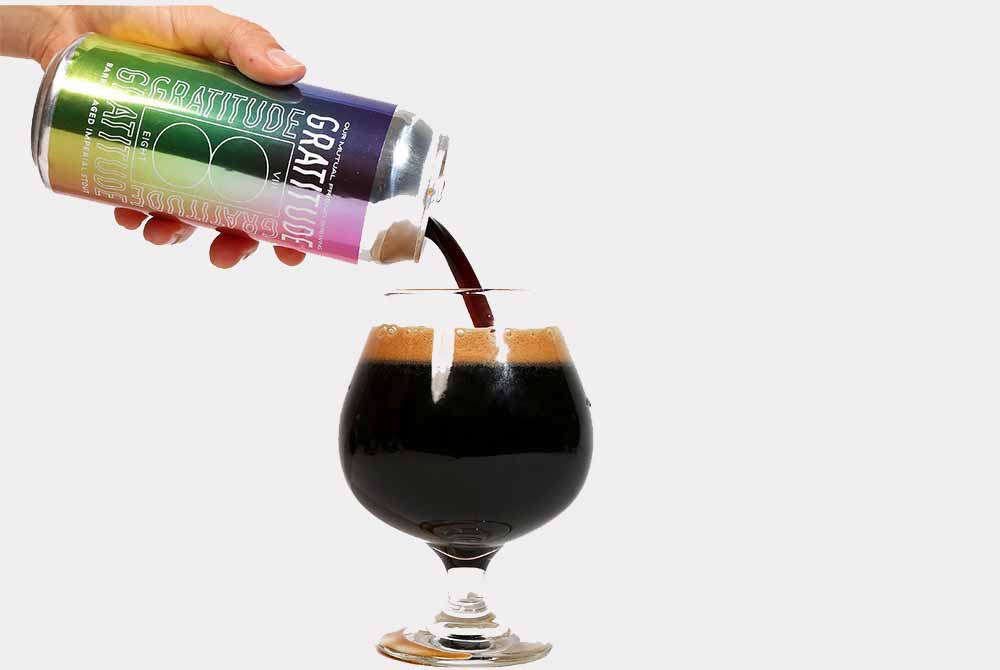 Barrel Aged Imperial Stout — During the holiday season, we like to take time to give thanks. For instance, we recently wrote about the beers we're most thankful for — i.e., the ones that have shaped the industry, made an impact, or given back to the craft beer community in a meaningful way.
Gratitude Eight from Our Mutual Friend reminds us not to sweat the small stuff and to be grateful for the little things in life.
Like good beer.
This barrel-aged Imperial stout doesn't have any gimmicks. But it also doesn't pull any punches. Gratitude Eight is simply a darn good stout from a damn good brewery.
Crack open one of these 16oz cans and before you take that first sip, give a little toast of gratitude to all of the hardworking folks in the craft beer industry. Especially those who are striving to make our industry more diverse, equitable, and inclusive.
Batsquatch
Rogue Ales — Newport, OR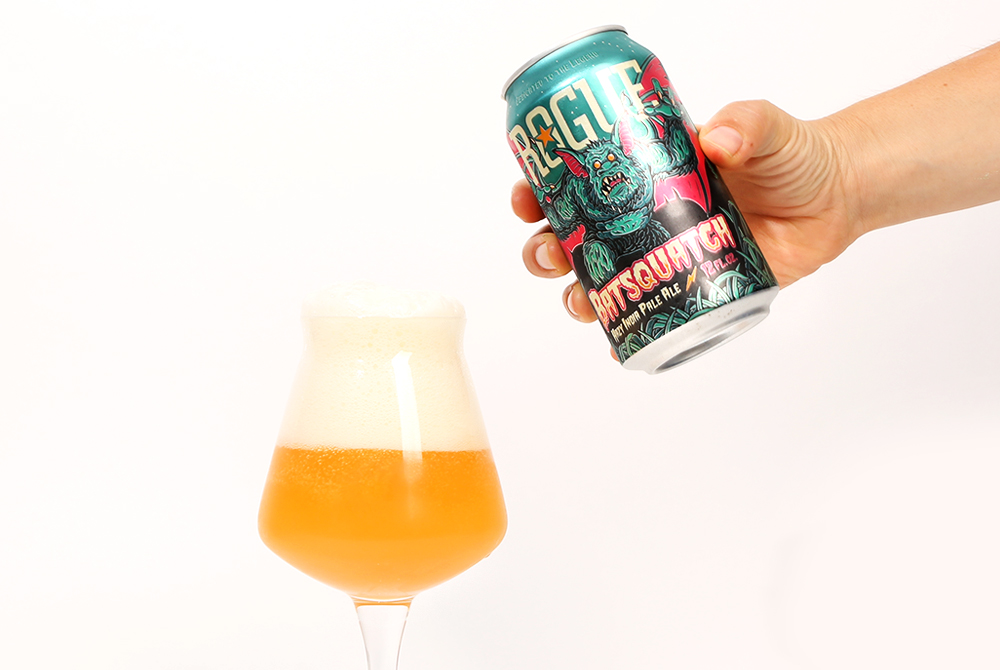 Hazy IPAs — Over the past few years, larger American craft breweries like Sierra Nevada, Bell's Brewery, and Rogue have jumped on the hazy IPA bandwagon. These successful takes on the New England IPA can be easily found on shelves across the country.
Rogue makes Batsquatch, one of our favorite IPAs available in most stores right now. Batsquatch pours almost like orange juice with a generous, hazy head. Mango and clementine dominate the aroma, but the first sip reveals an almost ice cream-like note. Think of this beer like an orange creamsicle: smooth, creamy, and citrusy.
Maybe that's why we like it as a winter beer. But also consider this one a nice palate cleanser from the darker beers on this list.
Hinode
Shōjō Beer Co. — Miami, FL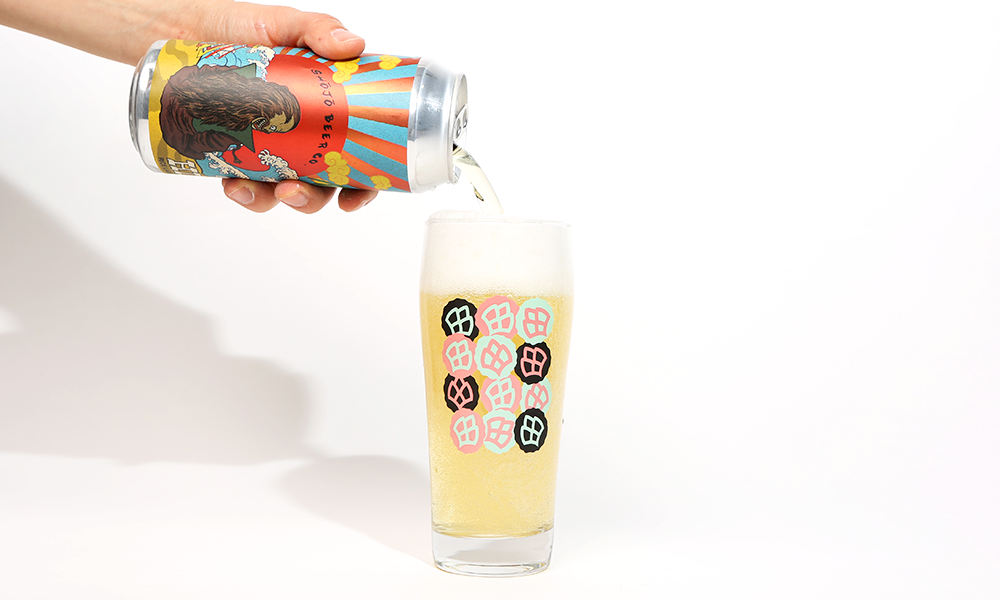 Japanese Rice Lager — Founded by Haidar Hachem and Marilyn Orozco, Shōjō Beer Co. takes inspiration from Hachem and Orozco's Lebanese and Nicaraguan cultures, respectively, with a bit of Japanese lore thrown in for good measure.
Back in May, Hachem and Orozco had yet to brew a beer. Flash forward several months and we've been lucky enough to try several releases from Shōjō Beer Co.
We love Hinode (He-no-deh) for several reasons. First, it's a break from some of the decadent, darker, heavier beers on this list. Second, it's an absolute crusher.
Translated to "sunrise," Hinode is Shōjō's core rice lager. At 5.2 percent ABV, the beer is very light, but full of flavor thanks to an addition of Zuper Saazer hops.
When you need a break from barleywines, Imperial stouts, and porters, reach for Hinode.
Postscript
Suarez Family Brewery– Livingston, NY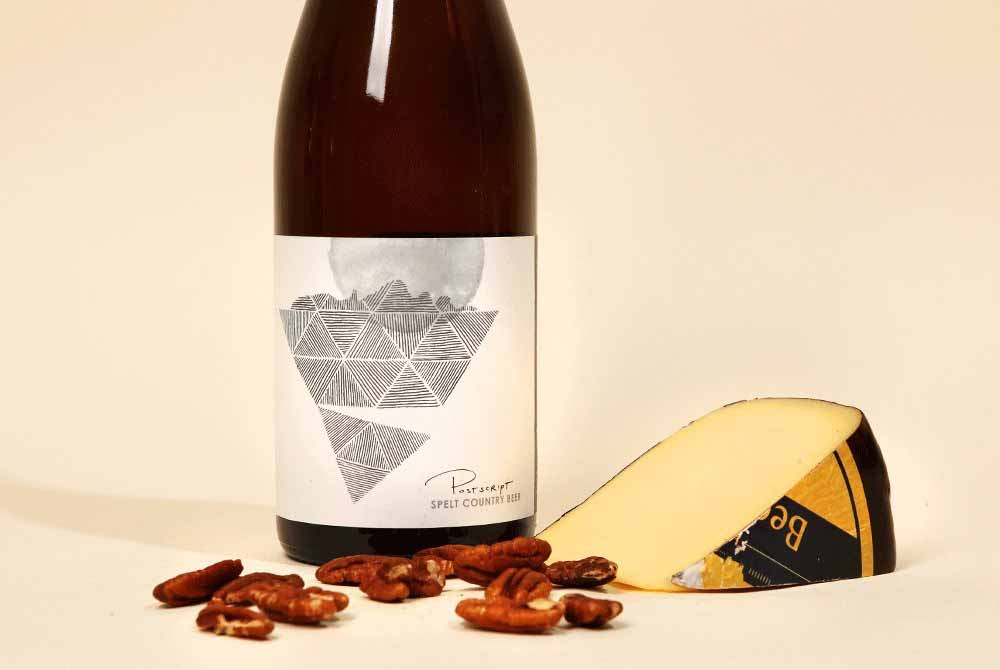 Saison — For the most part, the winter means post-harvest. Whereas all of those bountiful crops are harvested in autumn, during November through early March they're stored and preserved. But farmhouse ales like saisons let us enjoy the fruits of our labors from the fall.
Postscript comes from Suarez Family Brewery, one of ourtop breweries in the Hudson Valley region of New York. It brings the farmhouse funk with a generous portion of raw spelt.
Overall, Suarez Family makes incredible saisons. But Postscript goes above and beyond, ripening in oak casks with a mixed culture for a mature saison that seems to embrace the terroir of the countryside.
Portified Black Tuesday 2021 Edition
The Bruery — Placentia, CA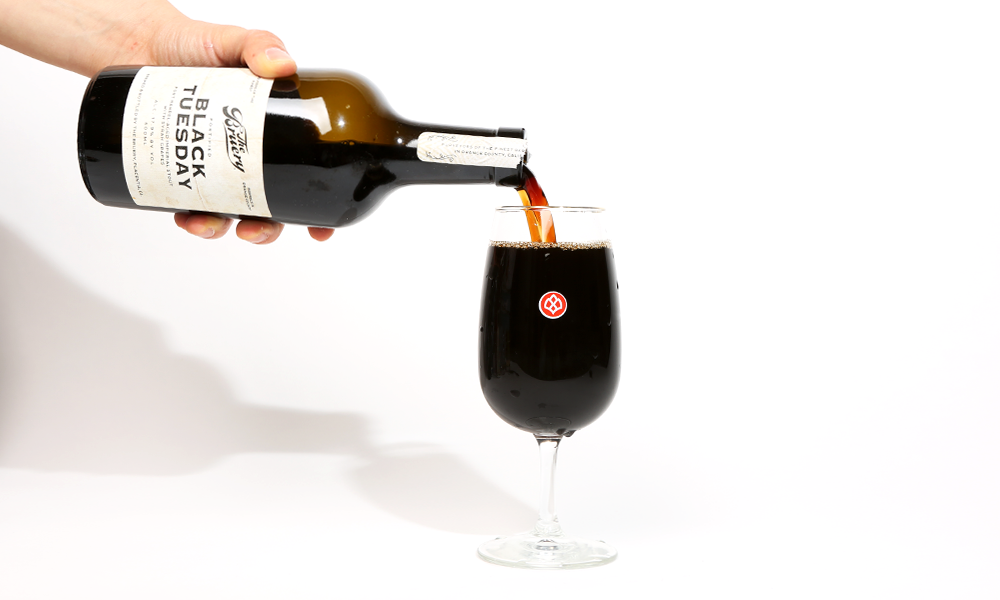 Port Barrel-Aged Imperial Stout — We're not sure you'll find another beer like this out there. Considered a port barrel-aged Imperial stout with Syrah grapes, Portified Black Tuesday takes the classic Black Tuesday base and ages it in port pipes. Additionally, The Bruery adds in fresh Syrah grapes for a touch of sweetness.
Almost like a fruit-studded Panetone (classic Italian Christmas bread made with dried fruit), Portified Black Tuesday gives you surprises with each new sip.
To us, this beer reads and tastes exactly like the dessert wine its name alludes to — port. This is a treasure. One to sip on in front of a crackling fire. And one to keep you warm all winter long.
Evil Santa Spiced Milk Stout
The Virginia Brewing Company — Williamsburg, VA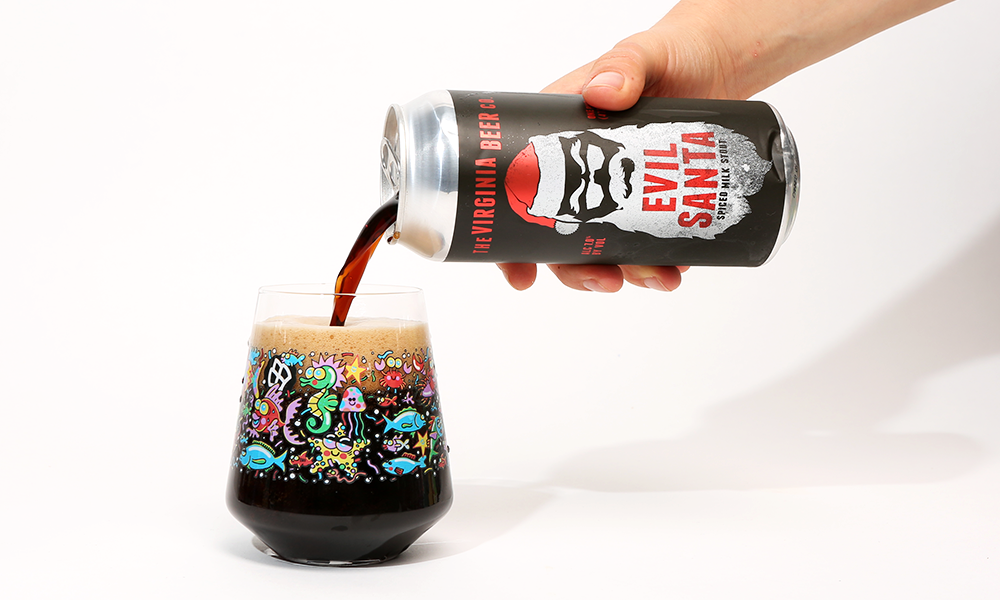 Milk Stout — Making a list? Checking it twice? Going to find out who is naughty or nice? The Virginia Brewing Company in Williamsburg, VA only releases this seasonal special once a year. So hopefully you're on the nice list!
Priding itself on beer, people, and purpose, Virginia Beer Co. founders Robby Willey and Chris Smith go above and beyond to brew this holiday beer. The milk stout includes flaked oats and lactose for a velvety smooth body. Plus all of those festive spices that signify the holidays. For example, cinnamon, nutmeg, and allspice.
Virginia Beer Co. also releases a handful of variants around Evil Santa. So be on the lookout for beers like the Apple Brandy Barrel-Aged Double Evil Santa or Bourbon Barrel-Aged Double Evil Santa.
Temperance
Wild East Brewing Co. — Brooklyn, NY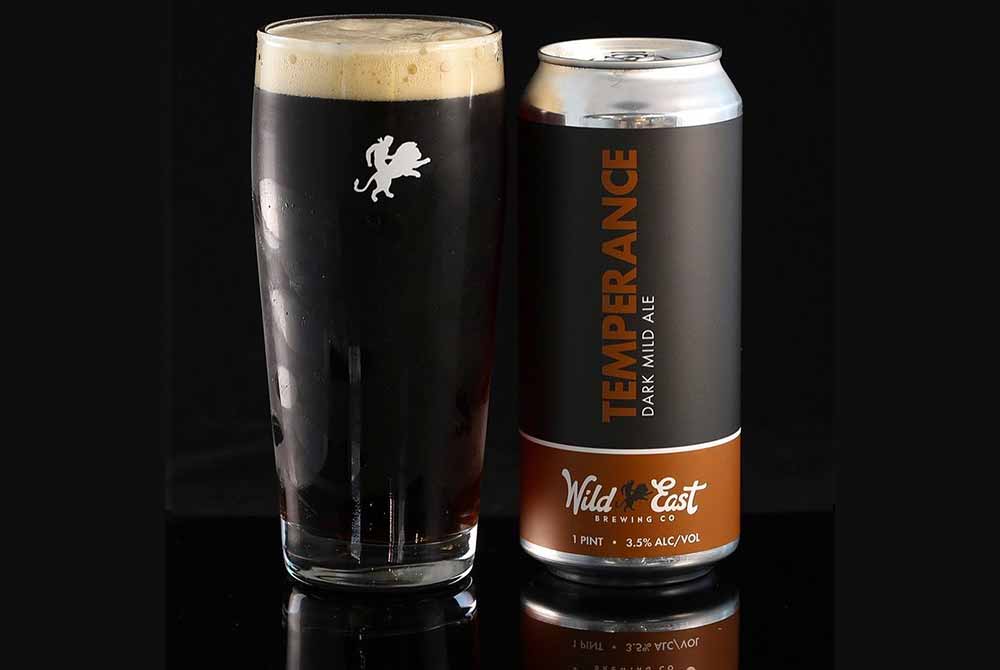 Dark Mild — New York City has a pretty hot craft beer scene. Even in the dead of winter. Founded by Lindsay Steen, Tyler March, and Brett Taylor, Wild East Brewing Company opened its doors in February 2020. The brewery specializes in mixed-fermentation, wild, and sour beers such as saisons, pale ales, Berliner weisses, and more.
Like this dark mild called Temperance. The English ale pours a beautiful nutty brown. A predominant malty backbone carries through every sip. And at only 3.5 percent ABV, Temperance is perfect for any time of the day. Drink one while you shovel the snow from the driveway. Enjoy one after a day of skiing. Or simply pair it with s'mores around the fire.
After Dark
Woven Water Brewing Company — Tampa, FL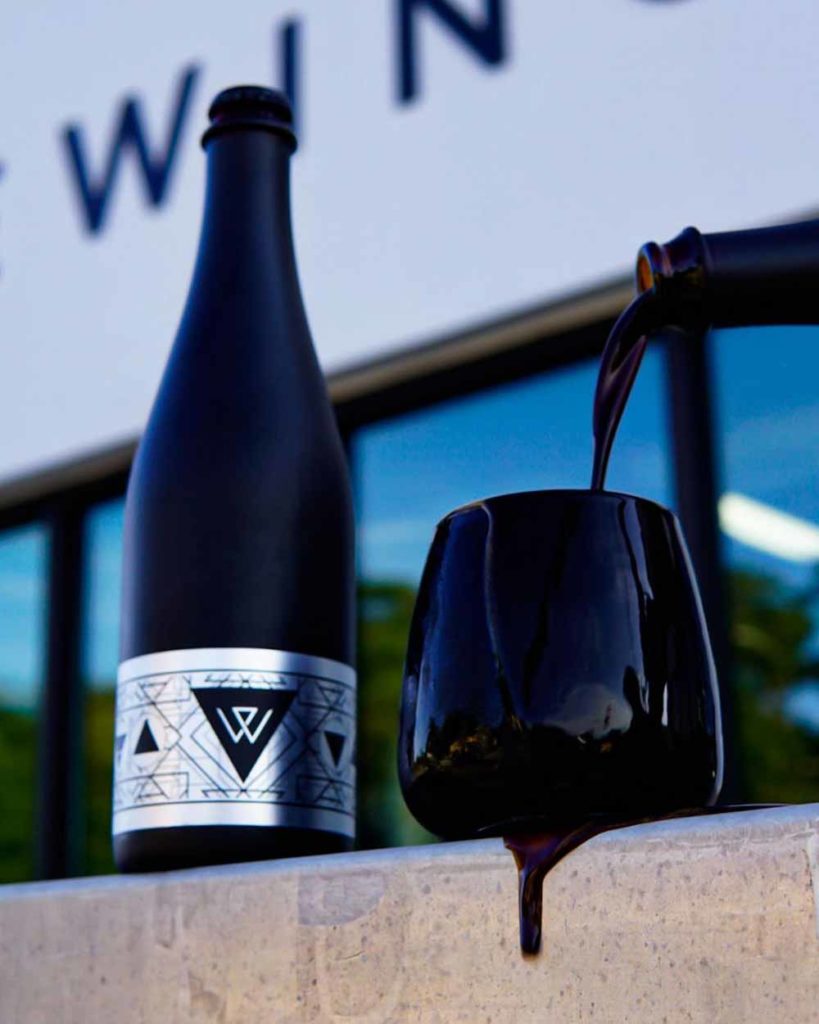 Imperial Stout — We just named Woven Water Brewing Company one of our best new breweries of 2021. Started by Ciara Jones and her husband Jay Jones and Niki and Eric Childs, the new brewery in Tampa, FL, specializes in what they call "blurry" IPAs.
But they also make a pretty powerful stout. After Dark pours pitch black. Conditioned on cookies n' cream, marshmallow, and chocolate hazelnut spread, this Imperial beer reminds us of a build-your-own-ice-cream-sundae-bar. But this one is for adults.