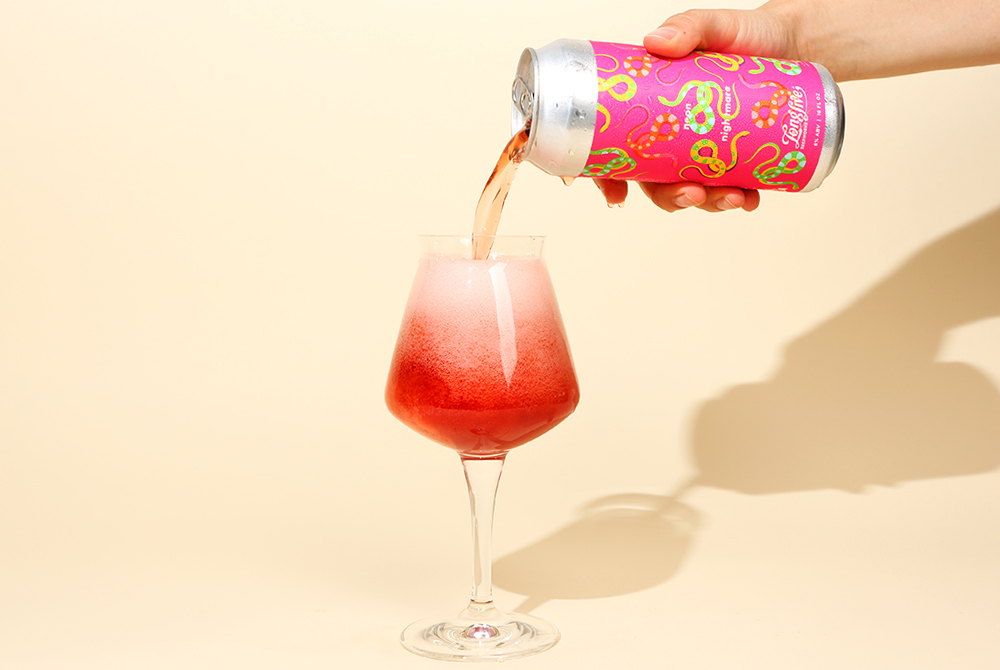 Photography by John A. Paradiso
Updated on January 25, 2021
Today's beer glassware market is fluid and unpredictable. Breweries will team up with enterprising glassblowers for mind-blowing, psychedelic cups that are more artful than functional. Or, at the other end of the spectrum, you have a brewery that slaps its logo on a literal glass bowl and calls it a drinking vessel. The point is, "beer glassware" is a moving target.
So, we will always advocate for the glassware that best suits you. From elegant, shapely wine glasses that'll work perfectly for tart saisons. To brutalist, straightforward lager cups that can pull double duty on your morning cold brew and evening hellerbock.
Below we've rounded up a selection of the best beer glasses for every occasion. From the morning coffee mug to the late-night nip glass, we have your glassware needs covered.
The Best Beer Glasses of 2021
Rastal Teku Beer Glass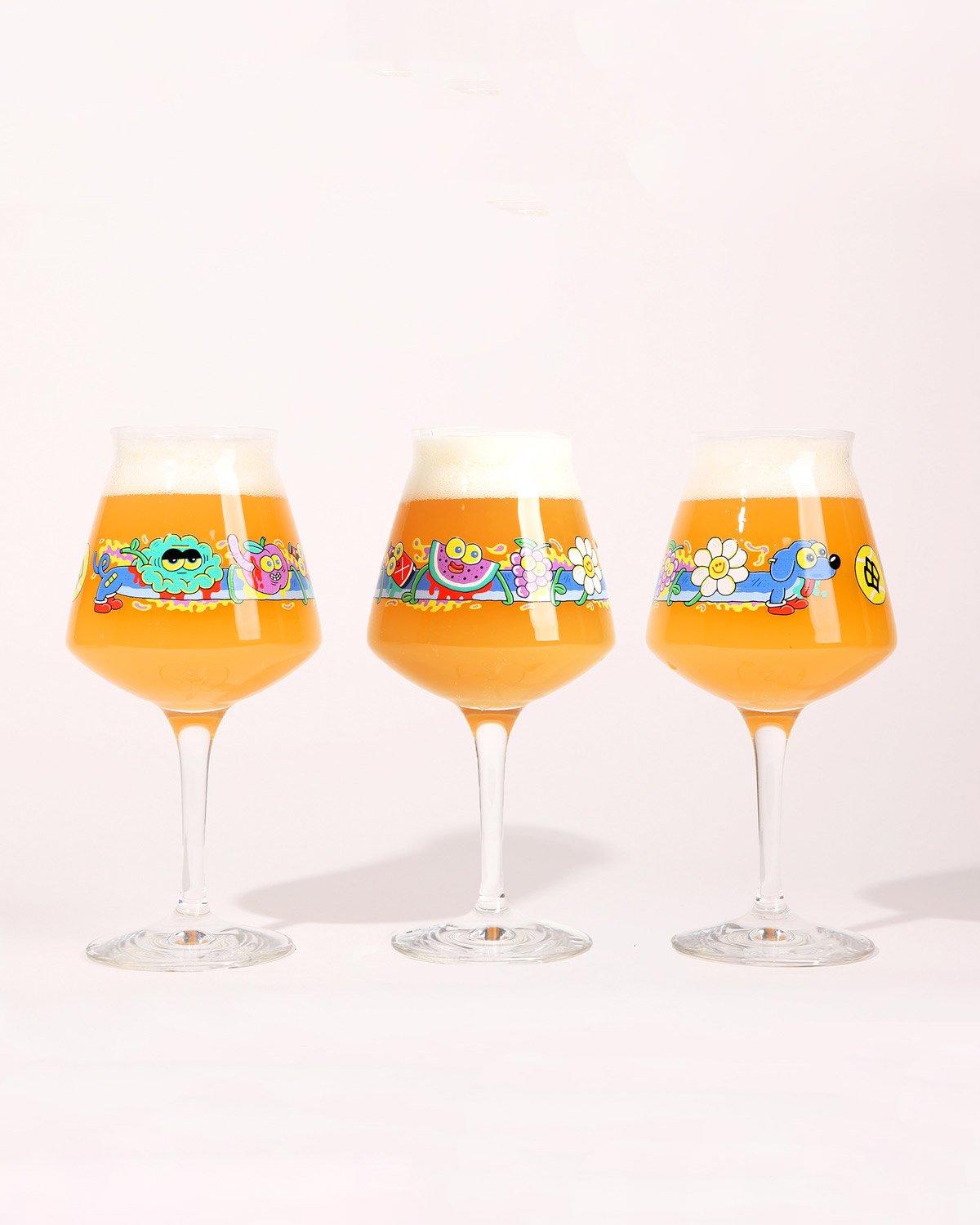 The tried and true teku should be on every beer drinker's shelf. It's an elegant, functional beer glass that could be used for your favorite hazy IPAs, fruited sours, rustic farmhouse ales–really anything with a pronounced aroma. The shapely sides of the teku help accentuate the fragrant smells of any beverage. Plus, the Rastal teku doubles as a very capable wine glass. You can't go wrong with just a standard set of six plain tekus, but allow us to recommend a couple artful options below.
Buy Now: $58/six glasses
Buy a Hop Culture Teku: $25
Get a Threes Brewering Teku: $15
Shop a Great Notion Teku: $12
Libbey Wine Taster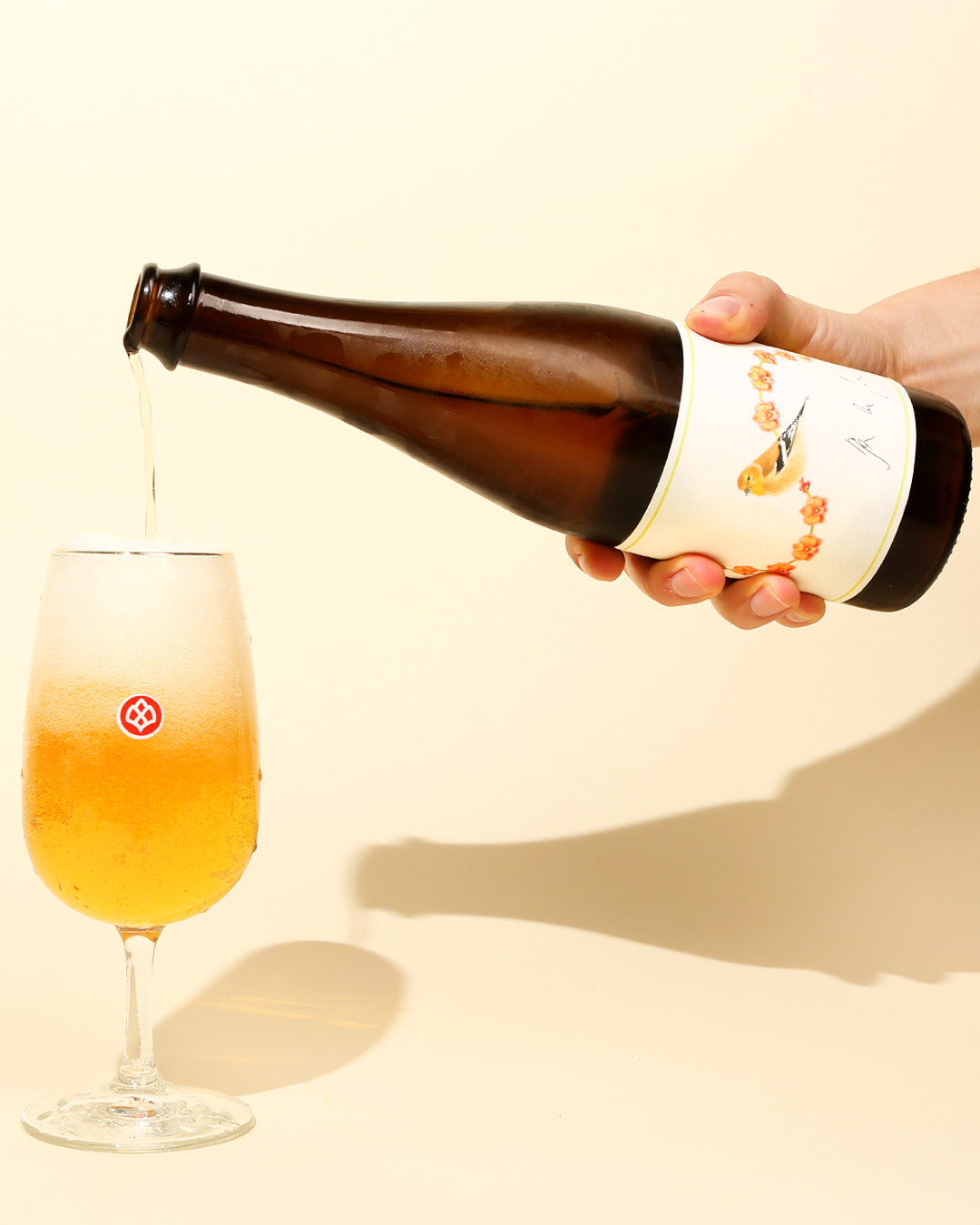 A couple years ago we made the claim that the Libbey 10.5 ounce wine taster was the only beer glass you needed. Bold. But we stand by it. The understated, humble, and frankly small glass is ideal for cramped cabinets. And, while it doesn't offer the same wide-mouth, aroma-enhancing features of a teku, it is appropriate for just about any beer or wine. It was made to be used as a tasting vessel for restaurants. We've used this glass for a couple different designs and they've all sold out. Plus, in true hypebeast fashion, this glass isn't available on Amazon. But click the links below for a set of 24 plain tasters (trust us, you'll want them) or a few stylish options.
Buy Now: $75/24 glasses
Buy a Glass From The Referend: $6
Get the Grimm Glass
Porrón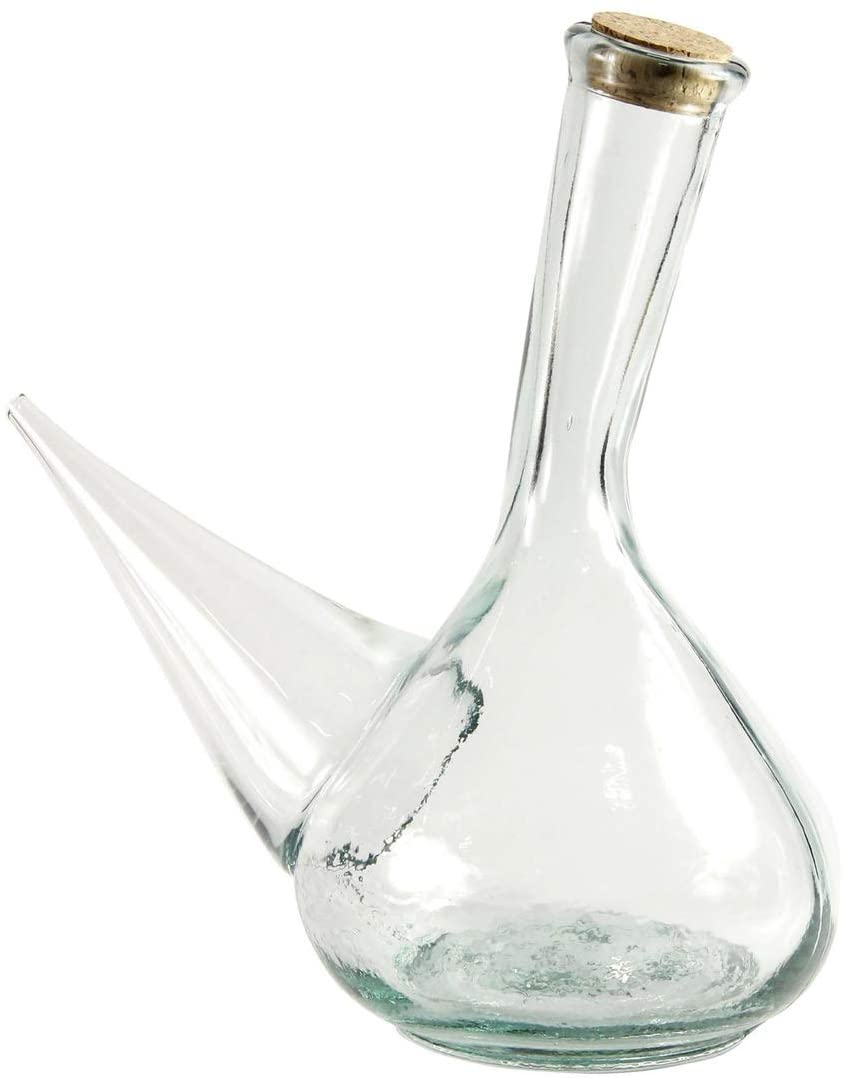 The shareable Spanish wine vessel has taken the craft beer landscape by storm. Traditionally used to pour a Catalan red or even Basque cider directly into your mouth, the porrón allows everyone to try a sip without sharing a glass. In pre-COVID times you may have seen these pop up at your favorite festivals or beer bars. It may feel like a bit of an indulgence but it'll be a showstopper at your next dinner party. And it'll quickly become one of your favorite beer glasses.
Fermented Reality B-Cups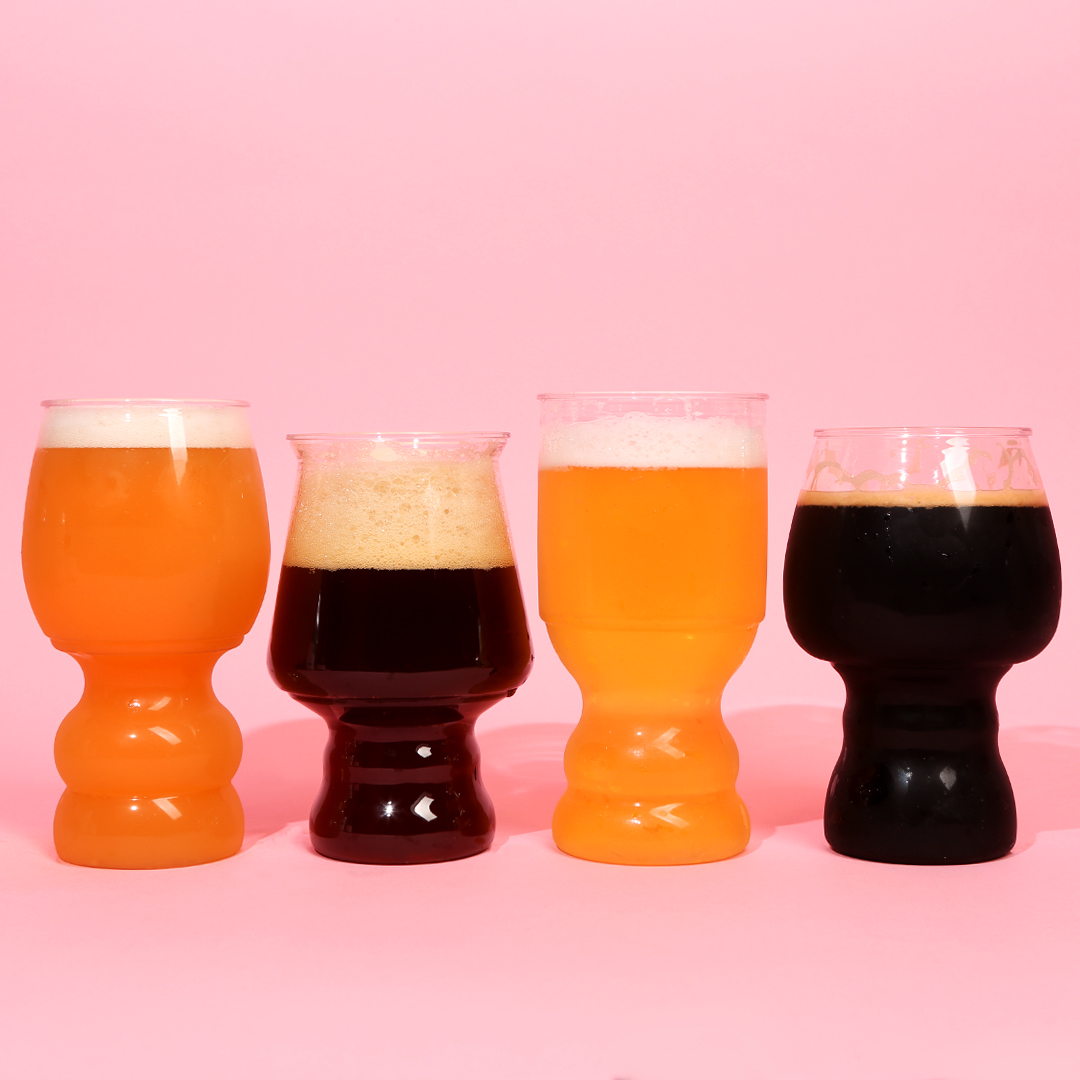 We've written about Fermented Reality's eco-friendly, outdoor b-cups in the past. But, we're back to recommend the recyclable, BPA-free cups as a stellar holiday gift. With styles of cups (Funk, Lager, IPA, and Stout), you'll find a vessel for your favorite beer. Fermented Reality makes drinkware with the great outdoors in mind so bring these with you on your next adventure.
MiiR Camp Cup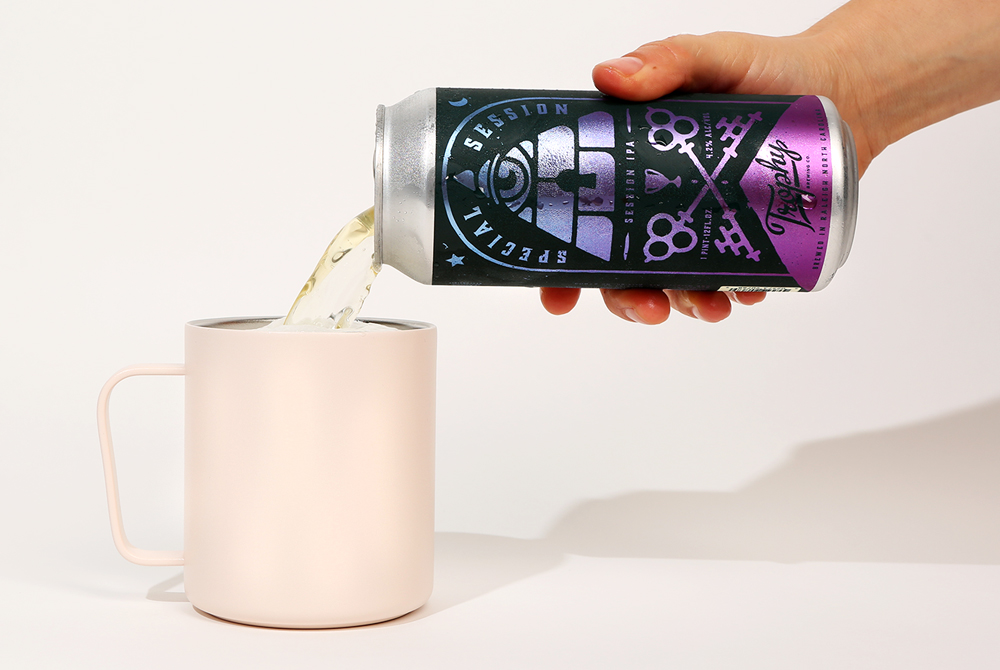 Speaking of the great outdoors, no backpacking trip is complete without some camp coffee. And, if you're consuming coffee (or beer, or wine), you'll want a lightweight, insulated cup. Enter the Camp Cup from MiiR. Not only does MiiR make excellent adventuring gear, but the company also donates funds from all of its products to giving projects. So, with every purchase of a MiiR product, you can feel like you're making a difference for cleaner water, a healthier environment, and stronger community.
Rastal Harmony Tumbler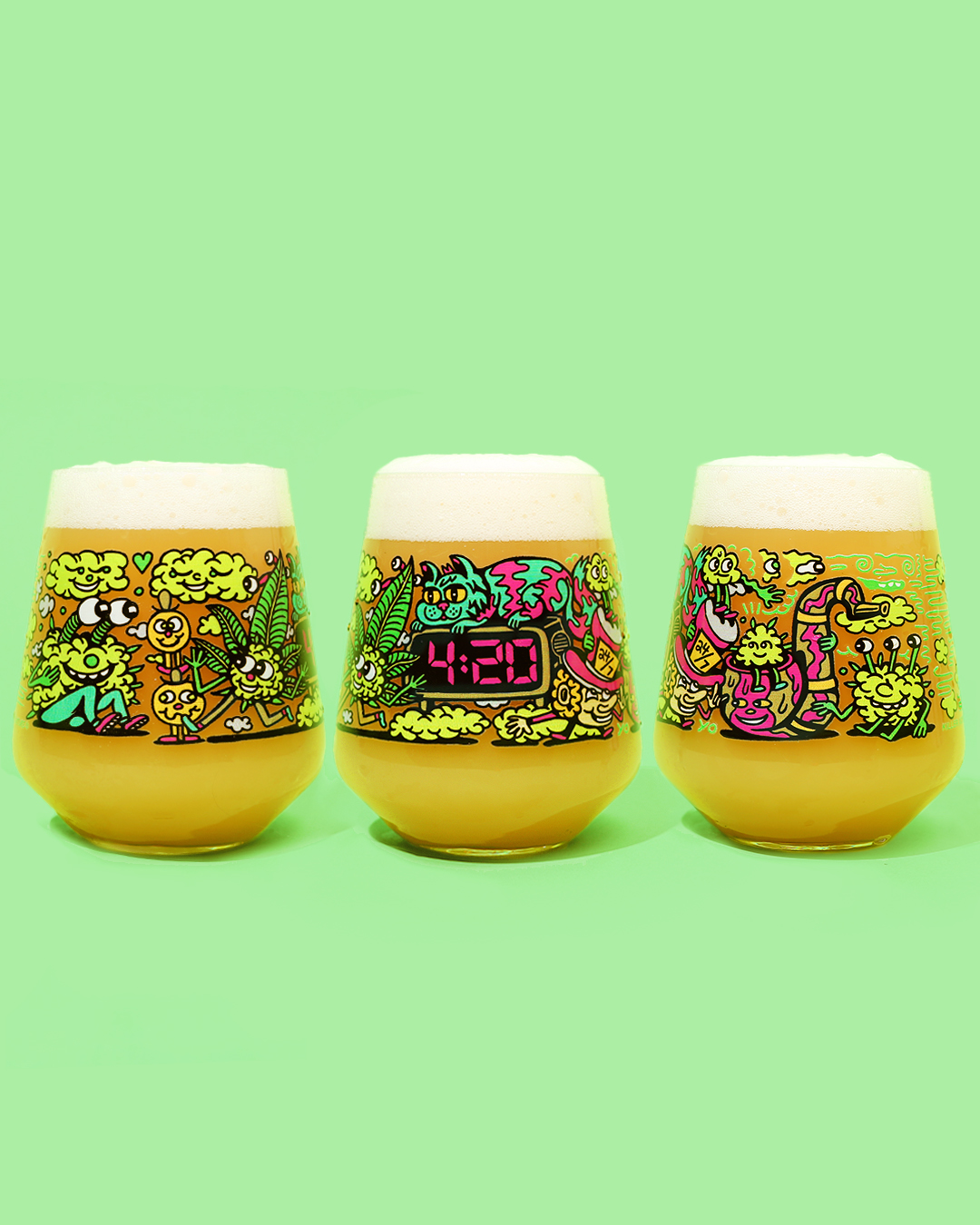 The Rastal Harmony Tumbler is technically a wine glass, but we love it for bright, vibrant sours and farmhouse ales. The curved walls and slightly smaller mouth result in concentrated aromatics. So you can savor the fruit acidity of a kettle sour or the oak characteristics of a barrel-aged stout. You can order a set of six plain glasses or choose from one of the more stylish designs below.
Buy Now: $52/set of six glasses
Buy The Hop Culture 4:20 Glass: $20
Get a Finback Glass: $11
Buy a Drowned Lands Tumbler: $10
Terrane Glass Modern Snifter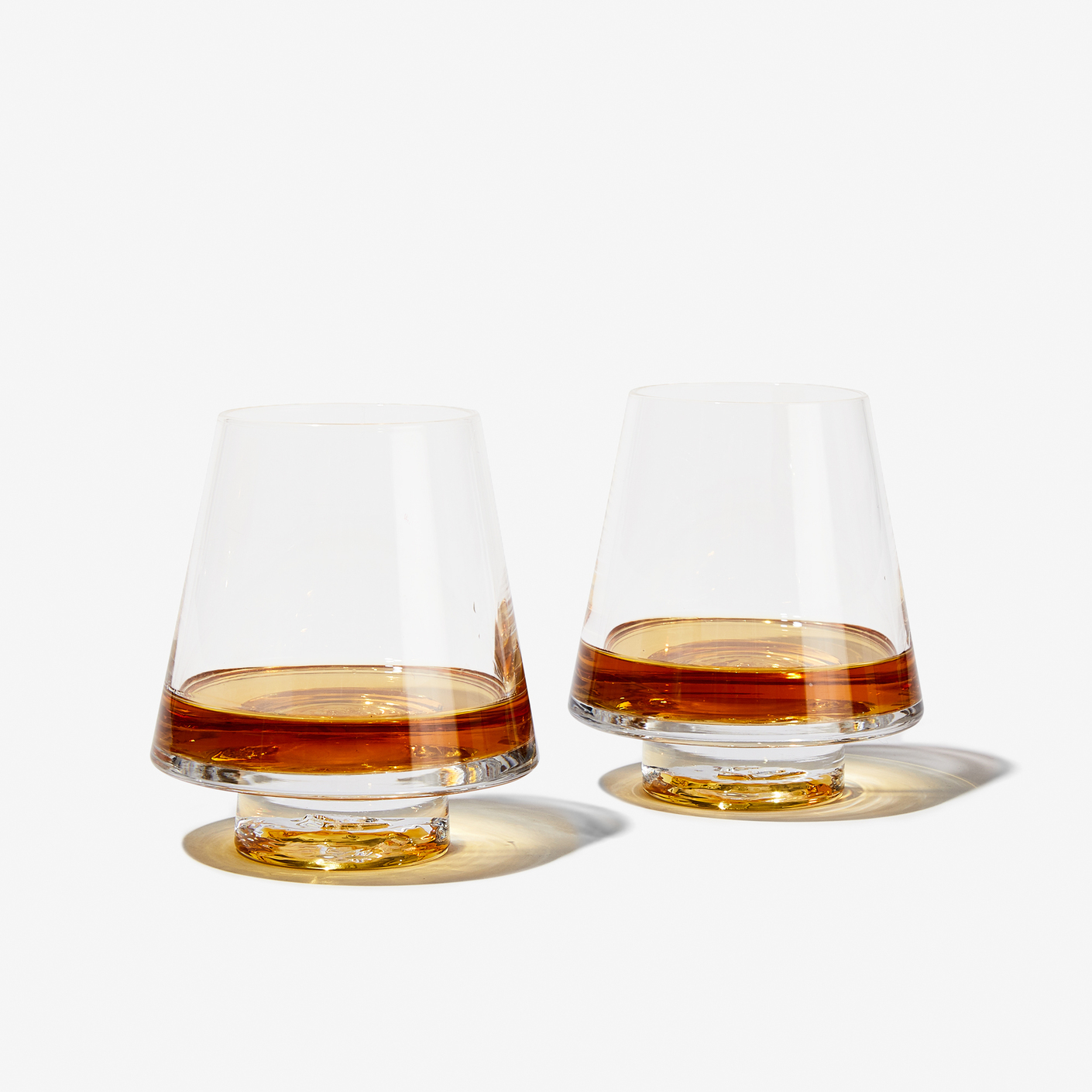 The snifter is a traditional whiskey glass meant to highlight a beverage's aroma and offer ease of drinking. There have been several classic takes on the style of glass (Glencairn and NEAT are two of the foundational glasses), but we've been admiring Terrane Glass' take on the style. The modern snifter feels like the natural progression of the snifter and looks both futuristic and contemporary. Having a set of these on your bar cart will certainly draw some attention. Enjoy your favorite bourbon or even barrel-aged quad in this glass.
Studio Arhoj Sip Cup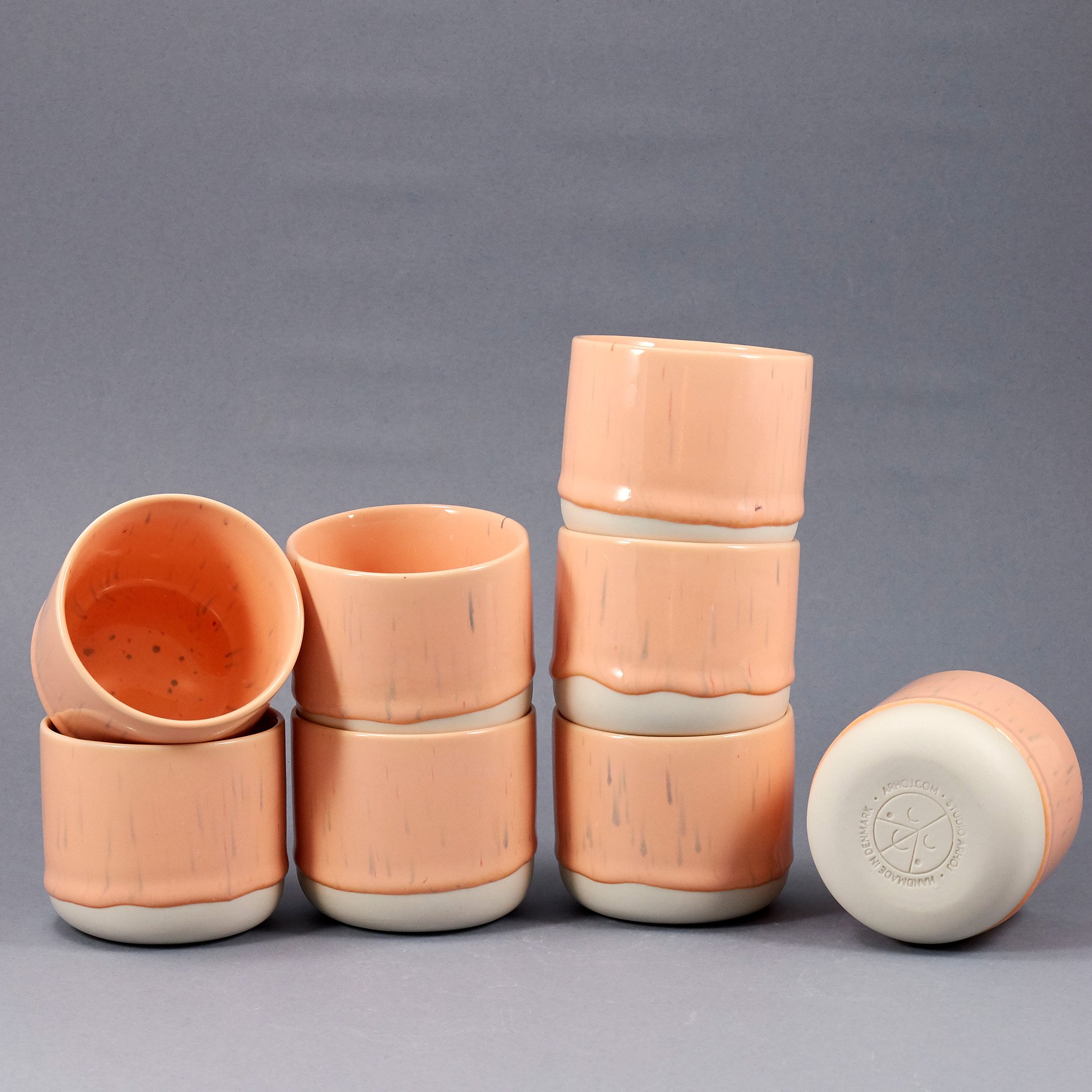 The Danish ceramics group Studio Arhoj is renowned for its playful, energetic figurines, bowls, and cups. A product from Studio Arhoj is sure to be a conversation starter. Plus, it'll work just fine as a functional piece of gear. If you're looking to add a pop of color to your glassware cabinet, get yourself the sip cup. Studio Arhoj labels its drinkware on a scale from nip to slurp. I've found the sip cup to be a perfect in-between. From a small spot of tea to an espresso to a shot or a sample of a mixed-ferm beer, the gorgeous sip cups can get the job done. And, at just 4 ounces, it makes the perfect stocking stuffer.
Bean Culture Founder's Club Mug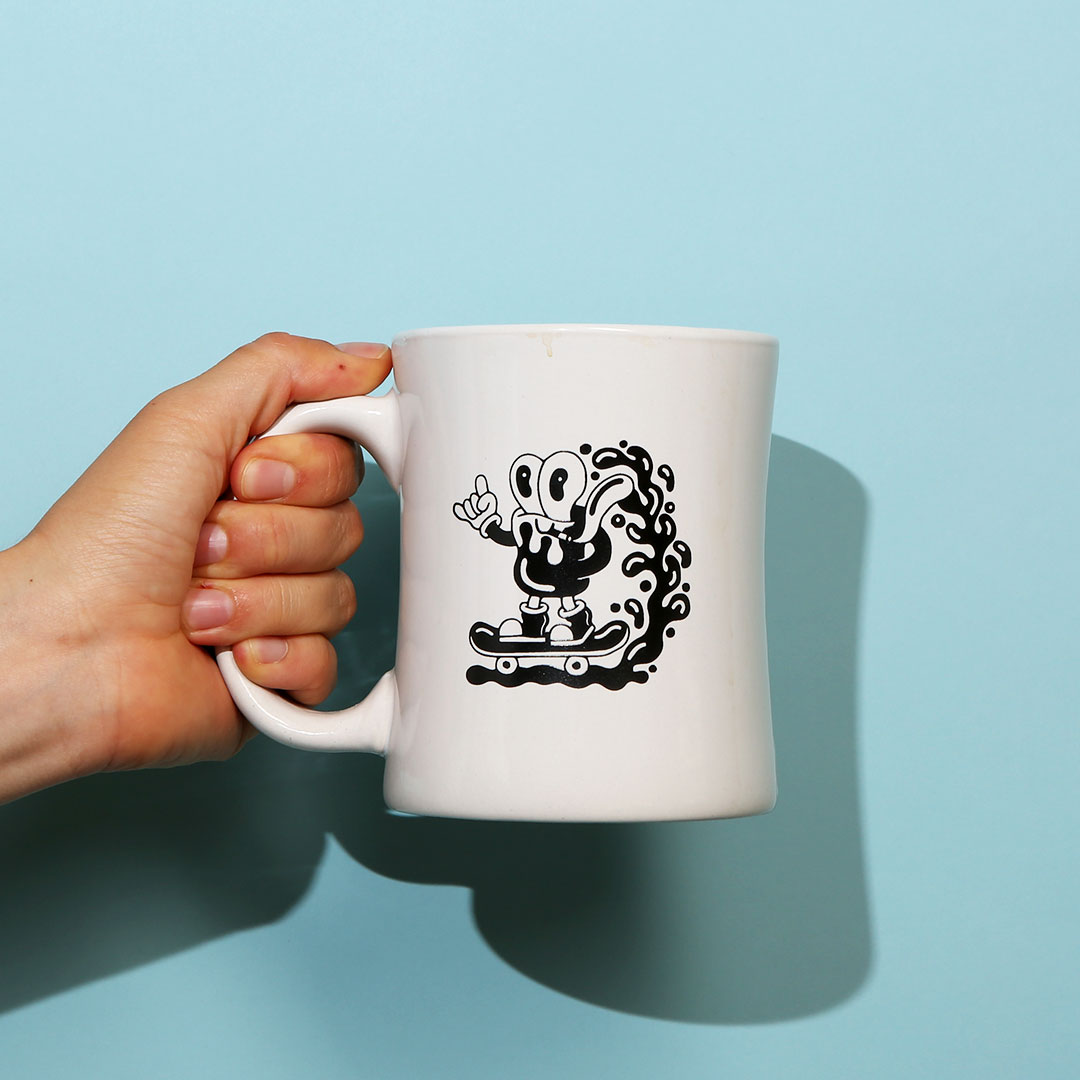 There's a reason the chunky diner mug is a tried and true classic. The firm handle, hefty base, and excessive size means it can hold multiple refills and sustain years of use. That's why we included one in our initial line of Bean Culture merch. The Coffee and Cigarettes, designed by London-based illustrator Sam Taylor, will help you start your morning right.
HAY Gold Dot Glass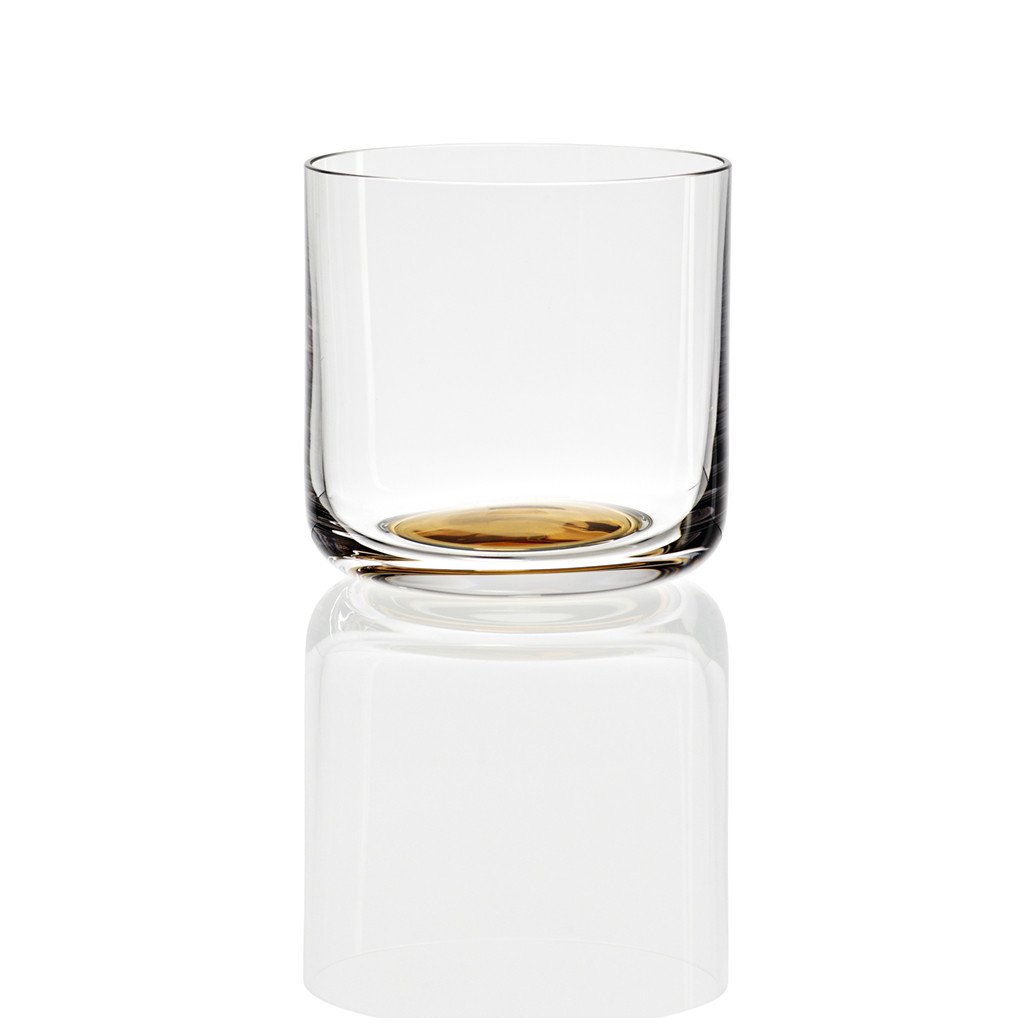 HAY is well known as one of the leading Danish design studios. And these subtle water glasses designed by Scholten & Baijings demonstrate the blend of practicality and artfulness present in all HAY products. The Gold Dot Glass features just that. A gold dot at the bottom of each vessel. But, it's that touch of personality that earns it a space in your cabinet. Impress guests with an elevated water glass or break them out for a Negroni.
Moomin Glass Cup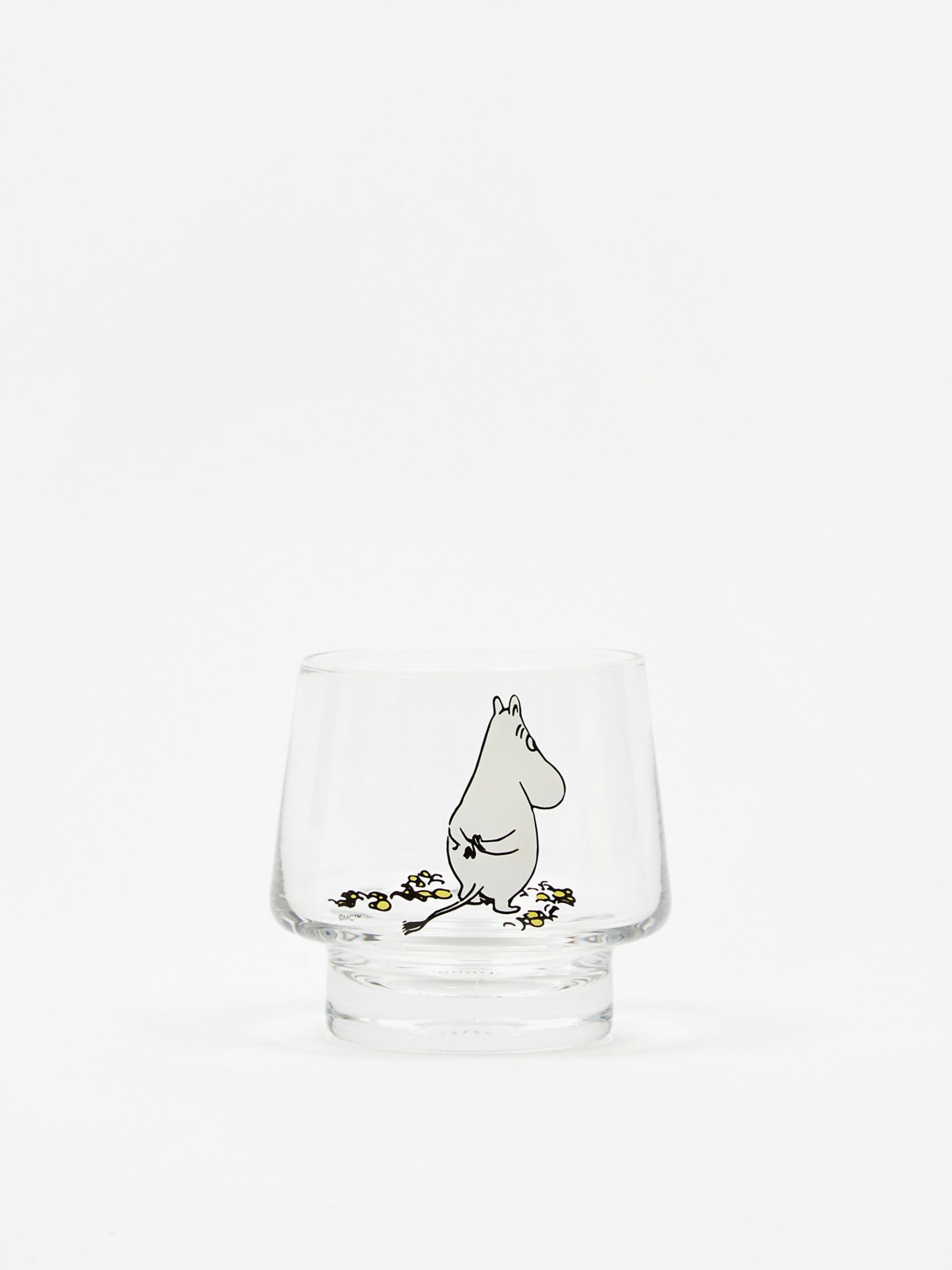 I just discovered this line of Moomin glassware available at design store Goodhood and I immediately fell in love. Using original illustrations from Tove Jansson, the whimsical, delightful glasses can double as a decorative element holding a candle or tealight. Perfect for juice, iced tea, kombucha, or a floral beer, add the Moomin cups to your collection.
Bormiollo Bodega Beer Glass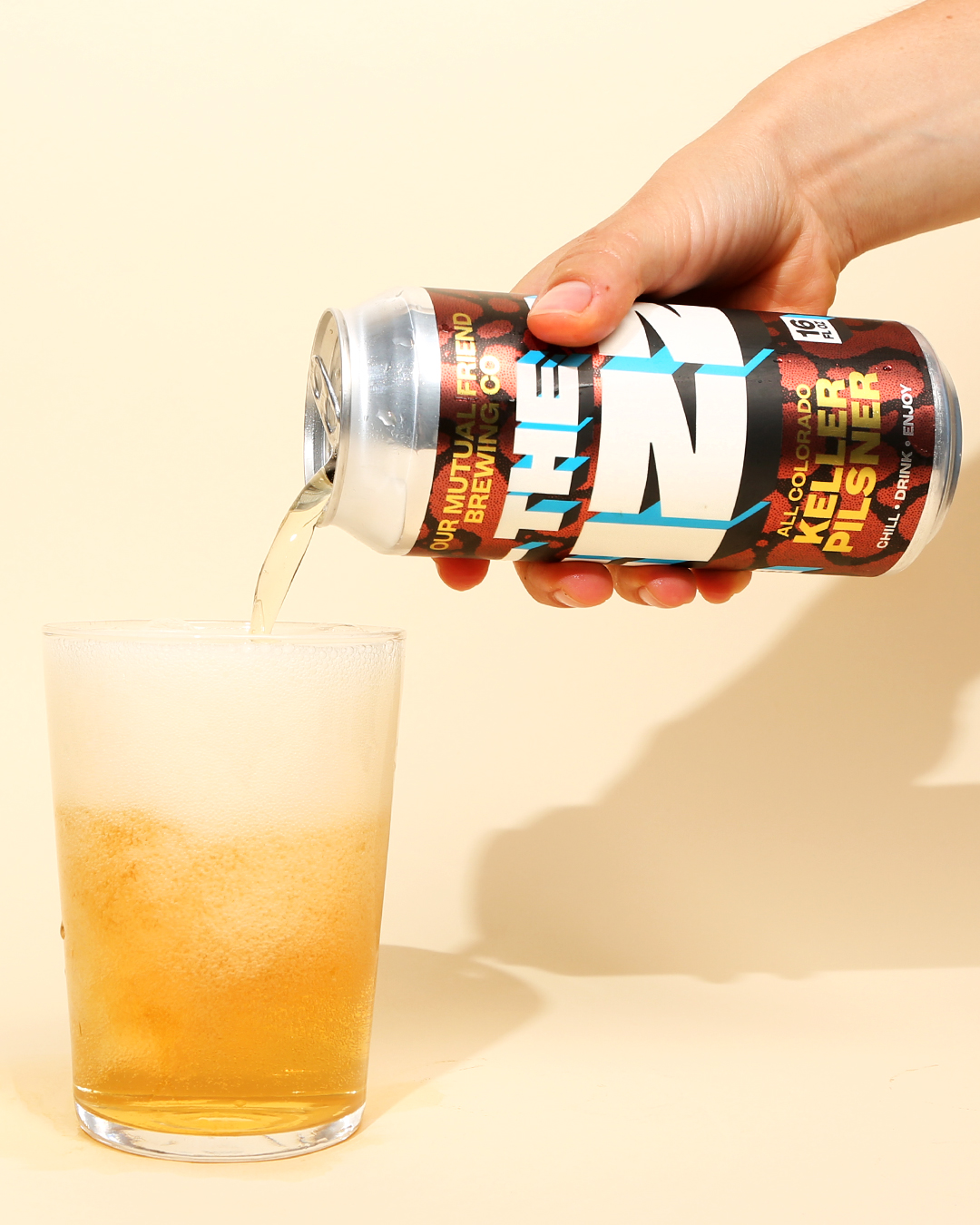 I've saved the best for last. The Bormiollo Bodega glass is by far my favorite glass in my cabinet. It's the most versatile, storable, cleanable beer/wine/cold brew/whatever glass while still offering a touch more class than the boring old shaker pint. I first discovered these through Mikkeller but I've found that many of the most reputable beer brands have adopted them. Scan the back bar at Hoof Hearted, As Is, or Collective Arts and you'll likely see a stack of the bodega glasses. I think the reason I'm so drawn to them is that they offer so much with so little. I can start my day with a glass of cold brew soda and end it with a splash of amaro on the rocks. The humble bodega glass does it all.
Buy Now: $15/set of 12
Buy the Mikkeller Bodega Glass: $8
Unless otherwise noted, all of the products featured on Hop Culture are independently chosen by our editorial team. However, Hop Culture may earn a commission from purchases made through affiliate links on the site.
Liked this article? Sign up for our newsletter to get the best craft beer writing on the web delivered straight to your inbox.