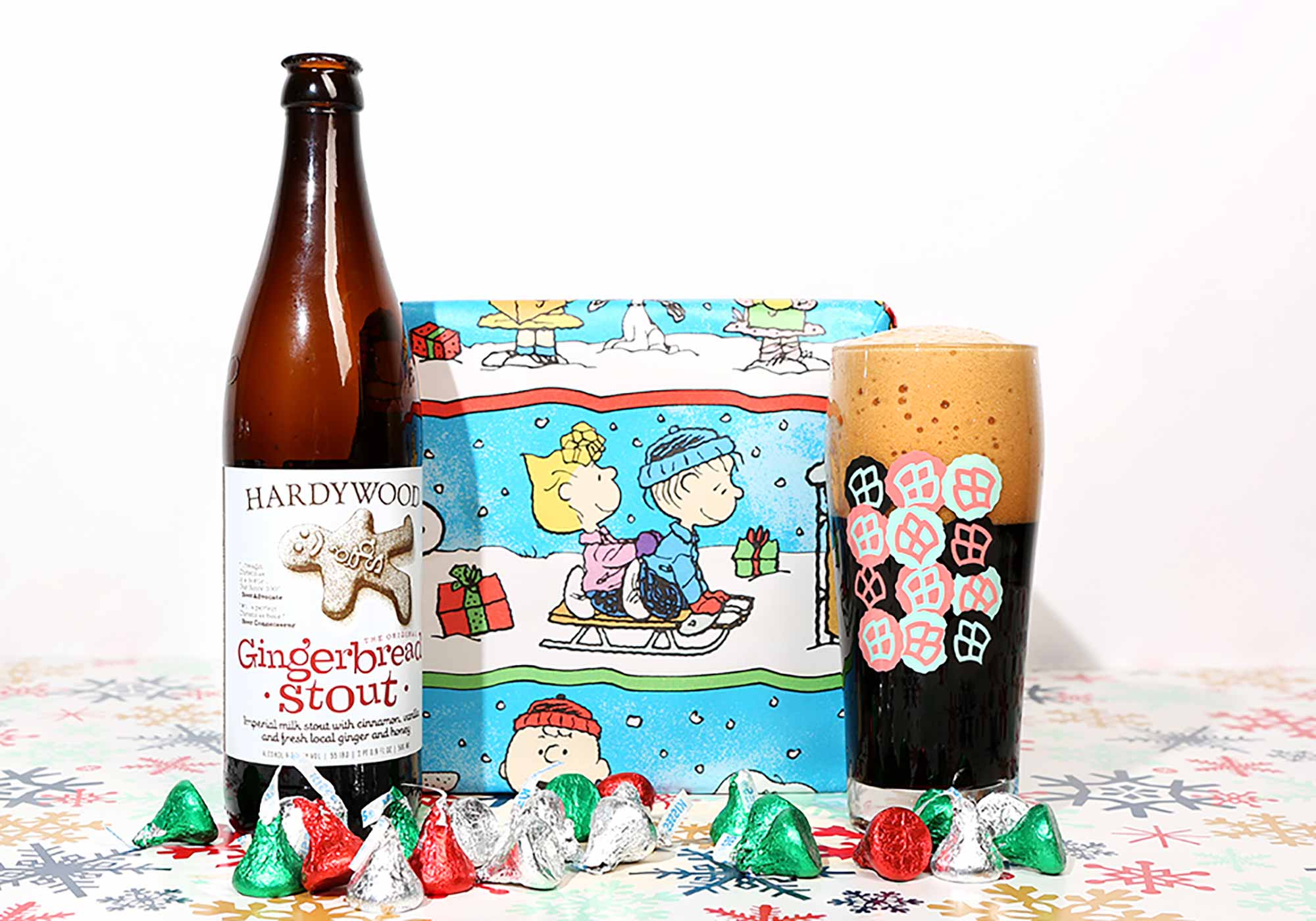 Photography courtesy of John A. Paradiso
All major holidays inspire brewers. From Valentine's to Halloween calendar festivities offer breweries a chance to have fun or make an impact with the beers they brew. For instance, take a look at our piece on the beers we were most thankful for at Thanksgiving this year. We love to see breweries combine the spirit of the season with unique ingredients for brewing a variety of delicious holiday beers.
This year's crop includes plenty of cinnamon, not to mention nutmeg and vanilla. Additionally, they comprise a wide range of styles, from stouts to winter warmers to brown ales to strong ales. Overall, most of them embrace comfort. Almost in a nod to this time of year when drinkers traditionally look at beer the way they look at sweaters: As another layer against the frigid temperatures. Just take a look at our list of The 20 Best Beers to Drink in Winter 2021 (ADD LINK).
But for this lineup we wanted to specifically focus on beers that embody the holidays. Yes, a few indulge in Christmas iconography because a kitty dressed as Santa will always be hilarious. But many celebrate the cold, winter weather. And some iconic ones simply honor the fresh hops of the season. Still others are special beers with those aforementioned warm holiday spices that you'll want to share with friends and family.
Regardless of which beers you choose to drink to celebrate the season, just remember to take it easy, or you will end up on the naughty list after all.
And hopefully, drinking a few of our best holiday beers will make these few days the most wonderful time of the year.
Hop Culture's 11 Best Beers to Drink for the Holidays
Bourbon Barrel Aged Dark Star: Spice Wars – Fremont Brewing
Seattle, WA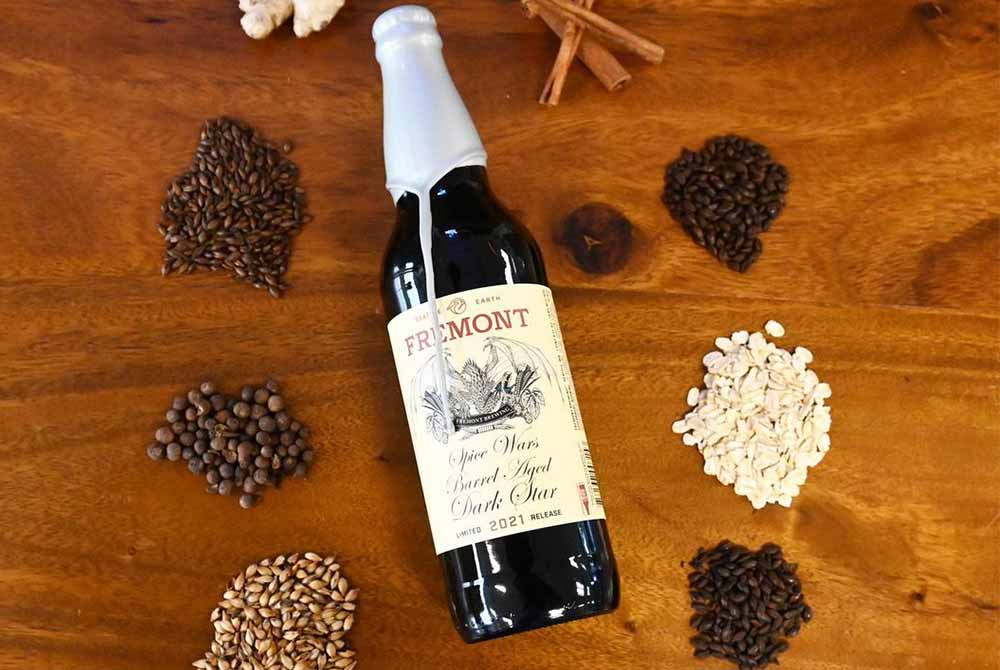 Imperial Oatmeal Stout – Apparently the gang at Fremont are fans of the iconic sci-fi novel Dune by Frank Herbert. They agree that spice is life. "Spice Wars" is actually a misnomer. None of the flavors in this bourbon barrel aged beast are at war with one another. In fact they peaceably exist in the bottle.
During the boil Fremont dumped half of their spice draw into this Barrel Aged Dark Star variant. This Imperial oatmeal stout has a huge burst of winter season flavors. Cinnamon dominates, but without snuffing out nutmeg, allspice, vanilla, clove, and ginger. Each gets a lift from the varied grain bill along with notes from bourbon barrels. This beer is a study in the best of barrel-aging.
For a beer hinting at a battle in a bottle, this one drinks as smooth and warm as can be. That's why it's one of our best holiday beers of the year.
Exodus 2021 – Shmaltz Brewing Company
Troy, NY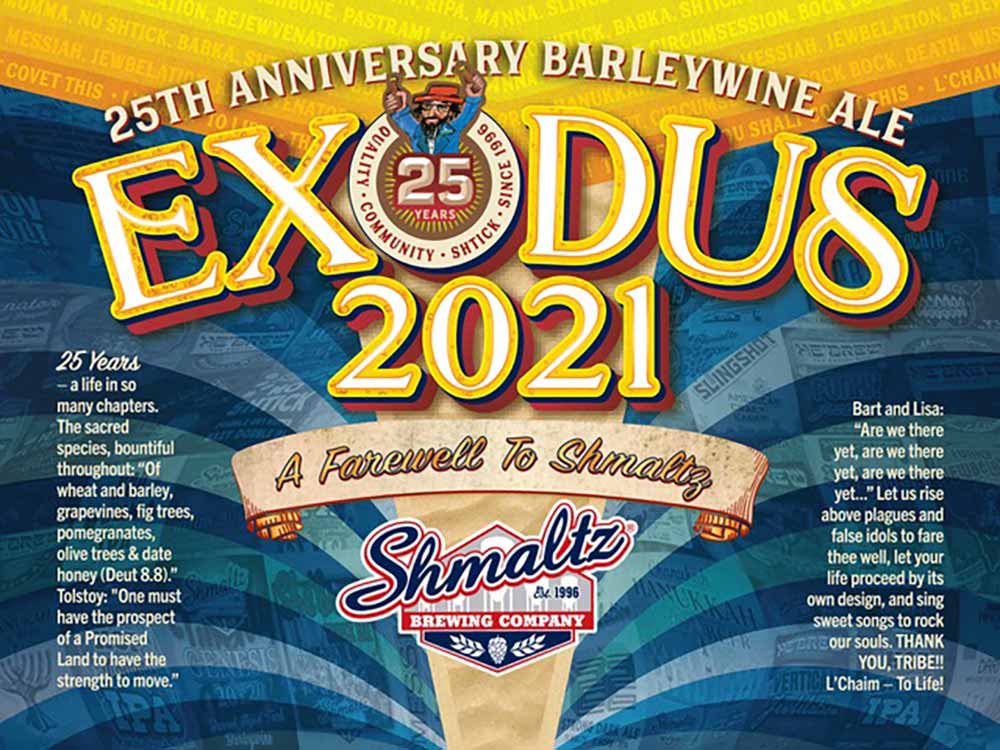 American Barleywine – For twenty-fives years Shmaltz has brewed beers dedicated to honoring Jewish culture and traditions. The brewery's award-winning HE'BREW – The Chosen Beers® enjoy a cult following.
Sadly, Shmaltz announced earlier this year that they'll be closing their doors at the end of the year. But the only Jewish beer company in the country is going out with a bang with the release of Exodus 2021.
This twenty-fifth anniversary barleywine ale brewed with date, fig, pomegranate, and grape makes for a fitting seasonal holiday beer. And the perfect way for this iconic, groundbreaking brewery to end its over two decade reign.
Much like a miracle of Hanukkah, Shmaltz's light will continue to burn bright for a long time to come.
El Jefe – The Alchemist
Stowe, VT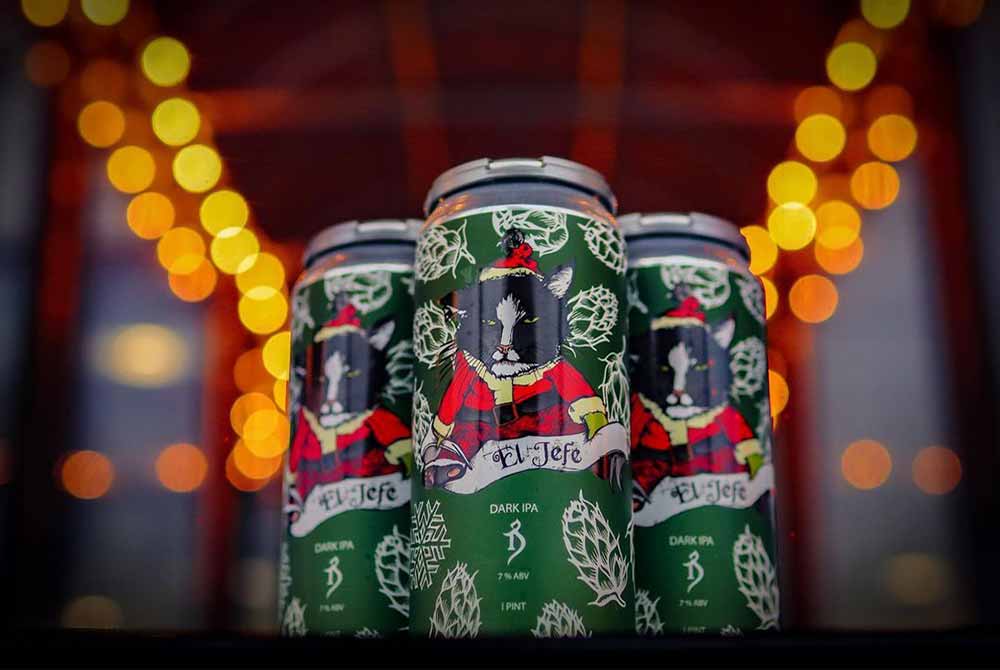 Black IPA – The problem with making a dark IPA is that many breweries only tend to get the blend half right. Without fail, black IPAs sure are dark! But few actually drink like an IPA. Mostly because it's tricky to mix smokey, roasty elements with hop-forwardness.
El Jefe gets two points – one for putting a fancy cat on the can and another for making a dark IPA. Opening El Jefe releases The Alchemist's signature aroma, that lovely grassy dankness.
The contrasting dark pour makes a first impression on the eyes. At first glance El Jefe looks like a rauchbier. And you'll get that style's slightly smoky notes in each sip, too. But they present in complement to and not in competition with the Simcoe hop bill. Arguably, the best hop possible for marrying the two halves of the style.
El Jefe just gets a black IPA right. And around the holidays that's all we can ask for.
Winter Solstice – Anderson Valley Brewing Company
Boonville, CA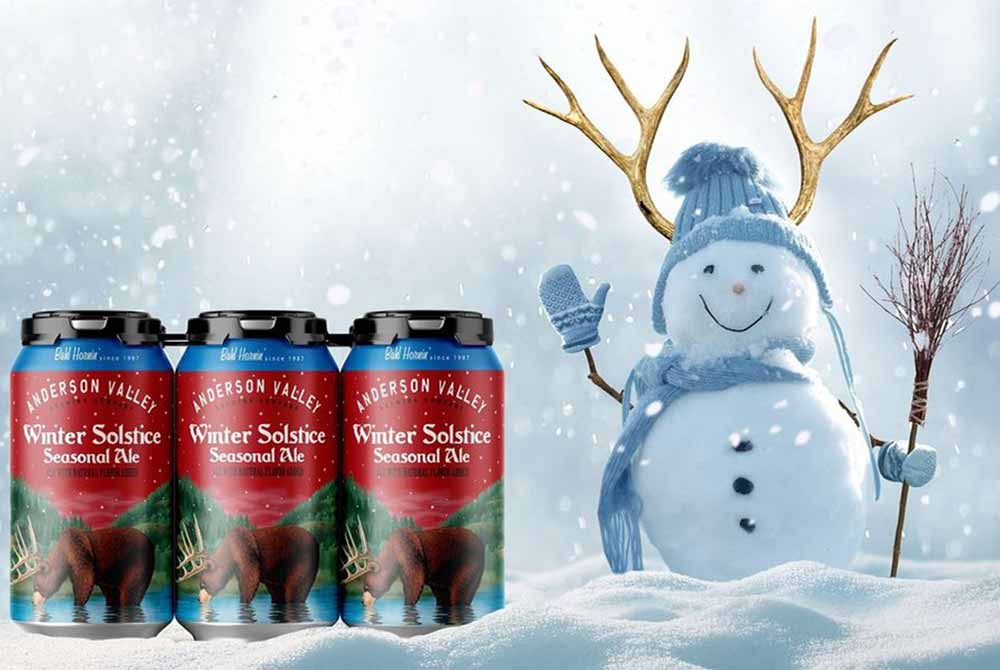 Winter Warmer – There's a reason Anderson Valley's Winter Solstice Ale is so well-embraced by those who know and love it. It's a truly beautiful beer to behold in a pint glass. And doubly so on the tongue.
Fair's fair: For some, "winter" means brutal weather and unforgiving conditions with no thought of how darn pretty the world looks under a blanket of fallen snow. But in a well-balanced winter warmer like this, even winter's harshest critics might find a reason to love it.
Winter is simple. It can even be calm. Winter Solstice Seasonal Ale puts a lot of value on simplicity, emphasizing a soft, creamy mouthfeel with a gentle application of seasonal spices. Layered bready notes that define this style round out the flavor profile.
"Pleasant" may read like backhanded praise, but for a beer meant to soothe us in the heart of the season, there's no better word to describe Winter Warmer.
SIX – Castle Island Brewing Co.
Norwood, MA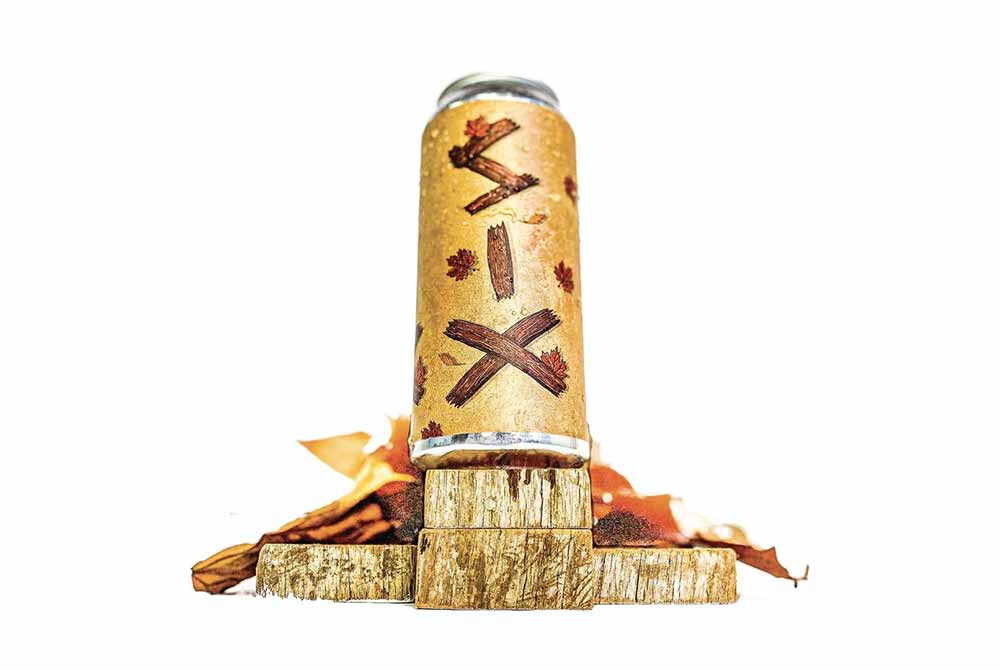 Imperial Brown Ale – Castle Island's had a big 2021. The Norwood-based brewery opened a new space in Boston's South End, which earned it a place on our best new breweries of 2021 list. And as the original brewery celebrated its sixth anniversary they released an anniversary beer that closed the books on a huge note.
Customarily, Castle Island's anniversary beers are Imperial stouts. This year Castle Island Co-Founder Adam Romanow brewed an Imperial brown ale.
SIX seems to incorporate a whole damn maple tree. (Except for the leaves. So maybe not a whole tree.) Sap, syrup, and cinnamon hang out with amburana and sugar maple to make a lovely mixture.
If the goal of your annual slate of high ABV dark beers is to thaw out the spirit…SIX surpasses it. If the goal is to emulate nature's particulars and impart the feeling of being outdoors even when we're inside by the fire, well, SIX puts us right on a maple sugar farm.
Celebration Fresh Hop IPA – Sierra Nevada Brewing Co.
Chico, CA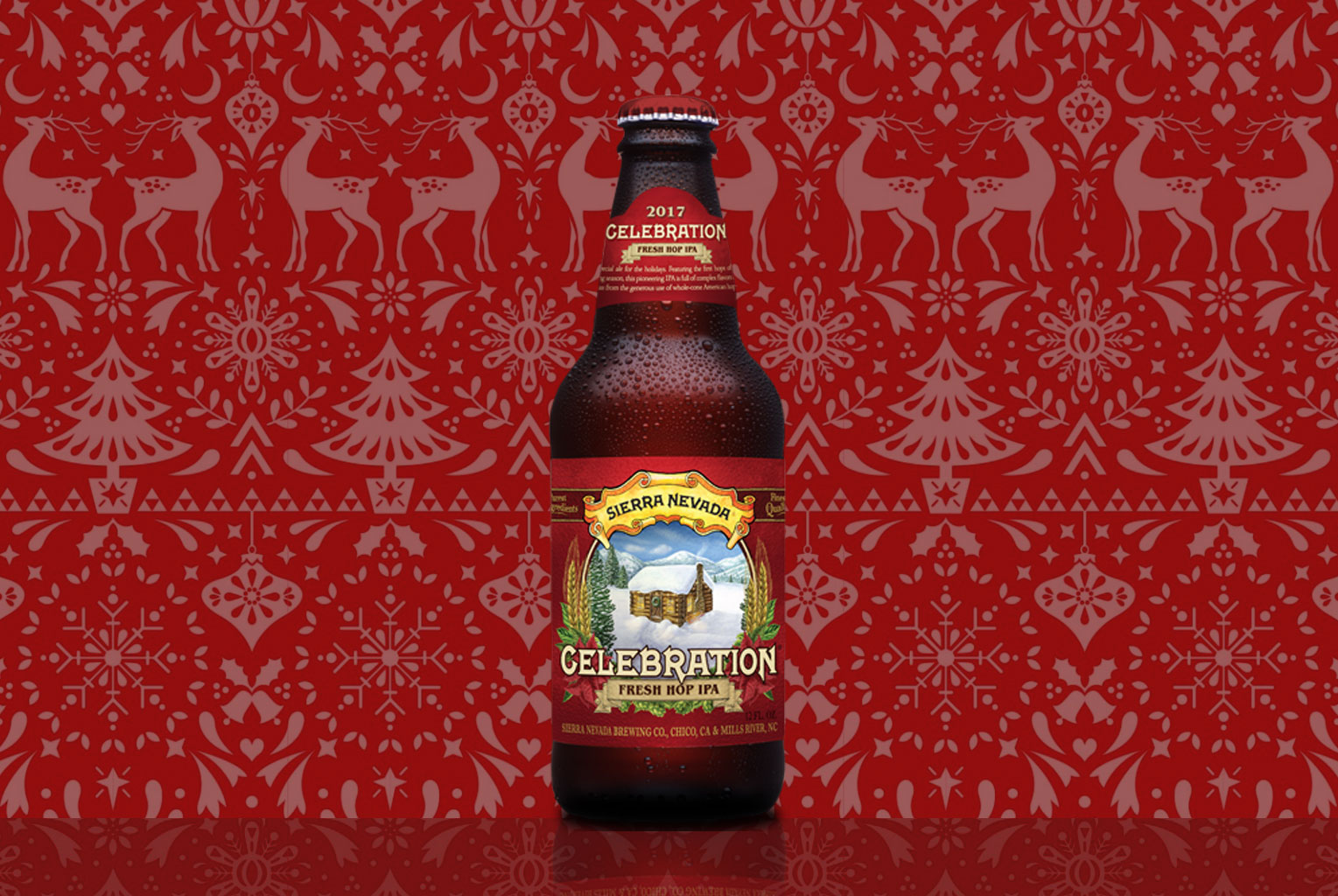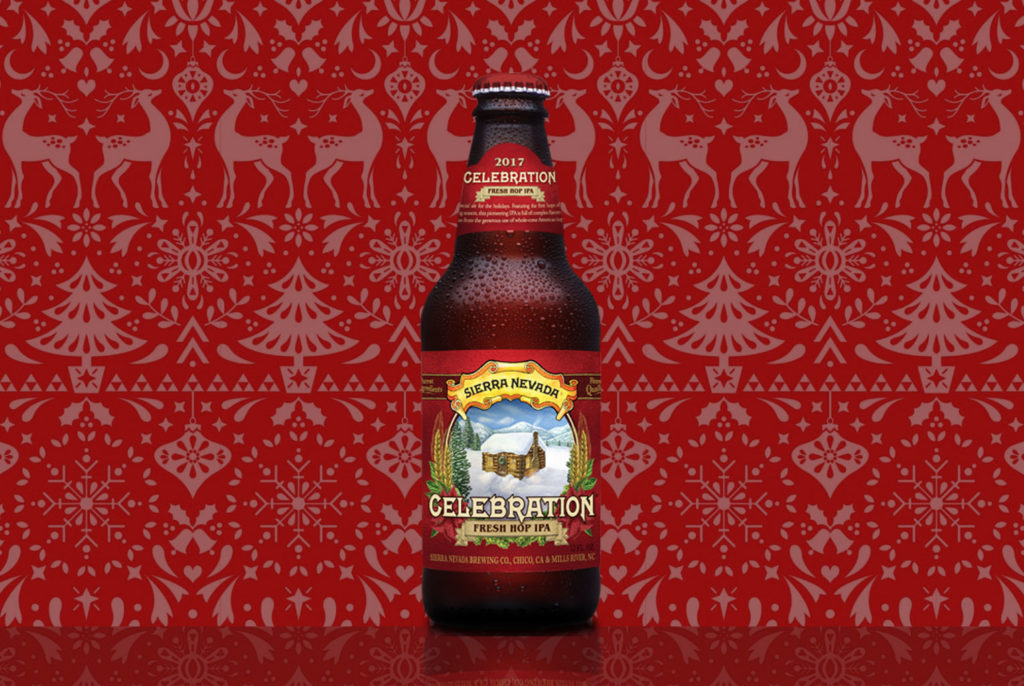 America IPA – Every winter, Sierra Nevada brews a fresh hop IPA. There's something to be said for the way changing weather brings new ways to enjoy the outdoors. Different seasons bring new menus at seasonally-conscious restaurants. Or new outfits to ward off the cold. And most certainly, new beers on tap by breweries to celebrate the passing of a year.
Sierra Nevada's Celebration IPA is a perennial favorite. Made each year with a truckload of handpicked Centennial and Cascade hops, Celebration is truly a celebration of hops at their peak.
When year-end looms and days darken, most of us turn to dark beers, stouts, and porters. Normally, we slow down on hoppier styles. But Celebration is the rare exception. A winter mainstay brewed to invoke the sensation of evening strolls by tall pine trees, Celebration is one of the best holiday beers worth sipping every year.
Santa's Private Reserve Ale – Kringle Krusher (2021) – Rogue Ales
Newport, OR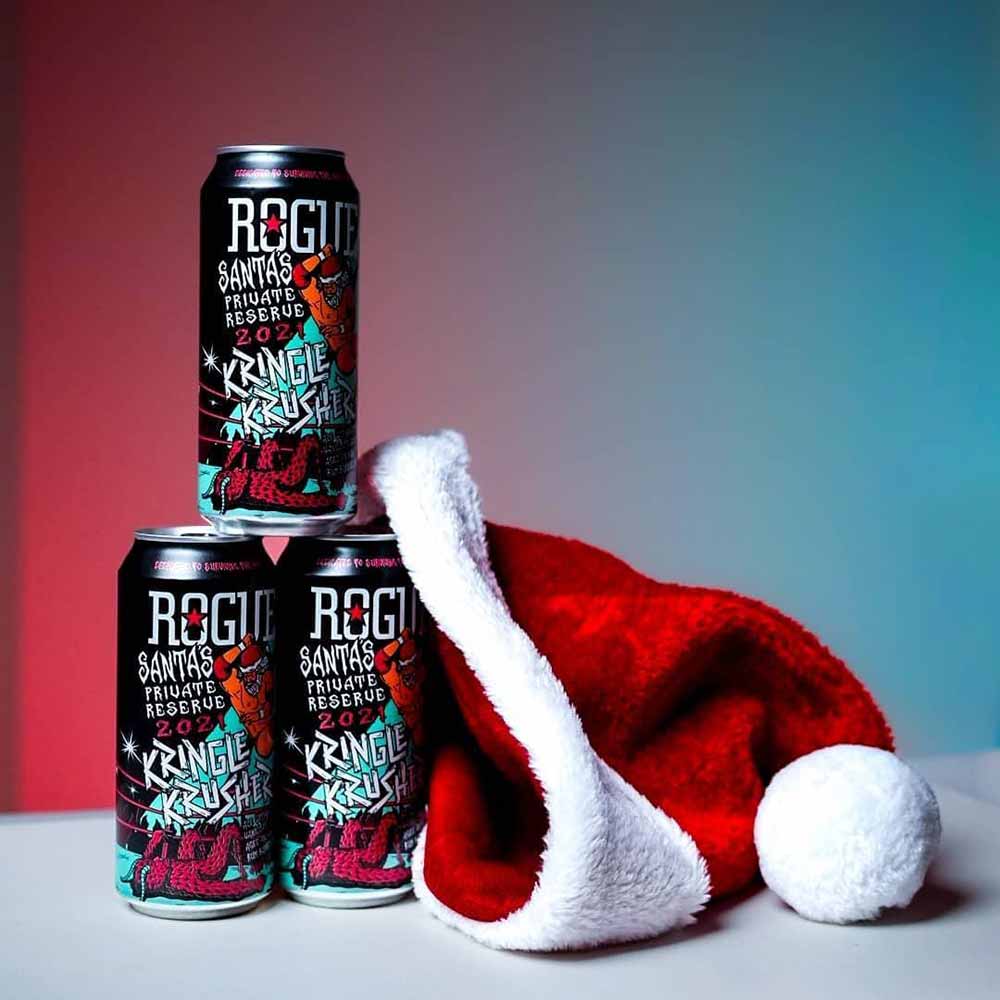 American Strong Ale – Part of the fun of brewing a Christmas-themed beer is imagination. The concept behind Kringle Krusher, Rogue Ale's 2021 Santa's Private Reserve offering, is such a hoot that keeping cans on your shelves for display's sake is nearly as important as for drinking's sake.
Just take a look at the label! A wrestling ring. Swole Santa in wrestling briefs. Krampus prone on the mat, helpless as Saint Nick flies off the top turnbuckle to deliver a devastating elbow drop. I like to imagine this is Santa's finishing move, "Right Down Santa Claus Pain." Again: Fun!
But beer has to taste good to earn your dollars. And don't worry Kringle Krusher offers a subtle holiday cookie essence that is easy on the palette. Rather than being brawny and boozy, this beer plays twin roles as a great choice for dinner and (or!) for dessert, Kringle Krusher is oaky enough for the former, but sweet enough for the latter.
You can tell Rogue enjoyed themselves with this one.
Evil Santa – The Virginia Beer Company
Williamsburg, VA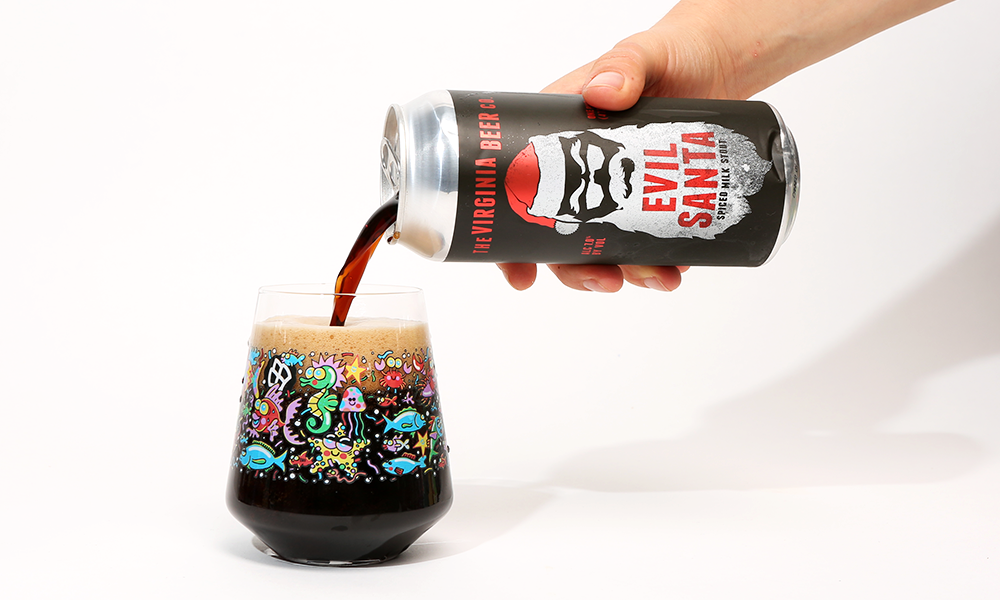 Spiced Milk Stout – Krampus, contrary to snap judgment assumptions, isn't just "evil Santa." That's the guy from Tales From the Crypt's "And All Through the House," Rare Exports, or Silent Night, Deadly Night. Or the wicked silhouette staring back at you from Evil Santa's can label.
The Virginia Beer Company leans hard into this beer. Instead of simply releasing it and calling it a day, they throw out a series of variations on the base beers. From vanilla to mocha and last but not least, a double version, Evil Santa does what good takes on a popular style should do: Show off the style's versatility.
But The Virginia Beer Company goes above and beyond their job with each new run of Evil Santa. There's a lot of thought and prep that goes into a release strategy like this one. When the end product is a series of really good beers that are similar to but still distinct from each other, there's not much to do but applaud the effort.
Christmas Ale – Great Lakes Brewing Company
Cleveland, OH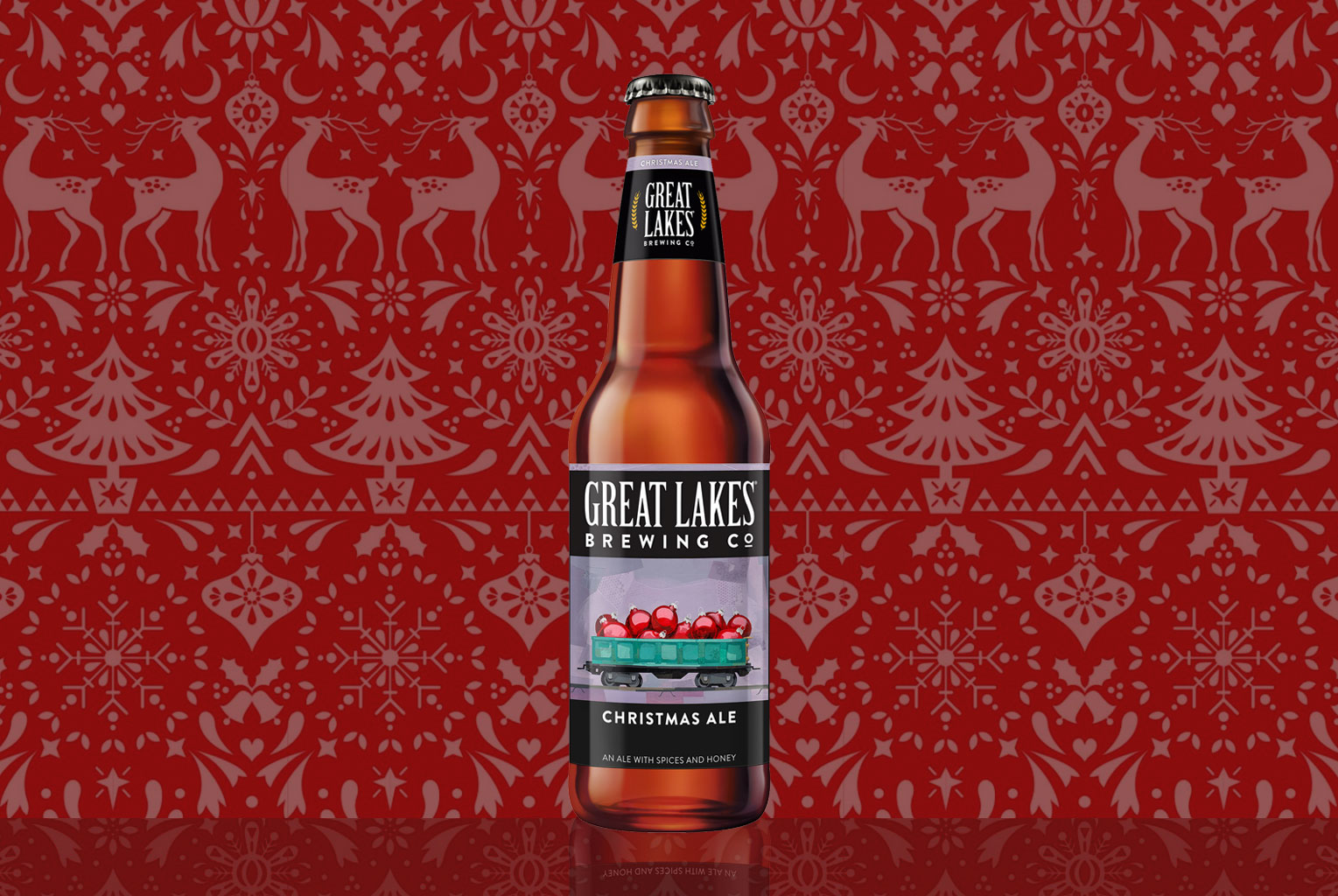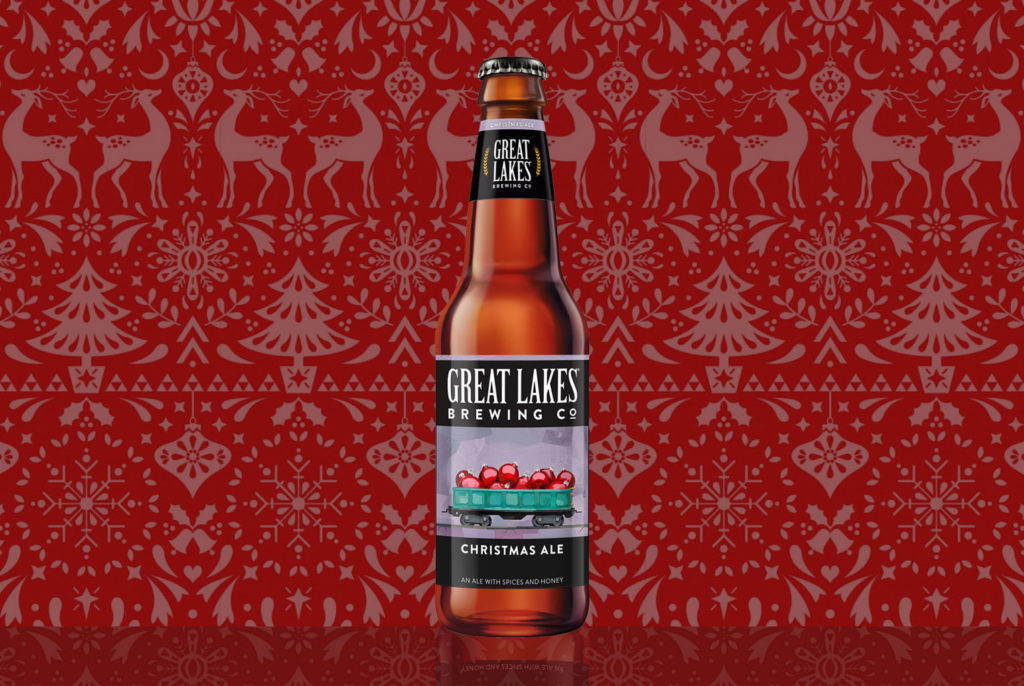 Winter Ale – Hot Take: The age of cult beer might be behind us. Or if it isn't, it will be before long: No more waiting in winding lines for a chance and not a guarantee that you'll score a bottle or four pack. No more chasing delivery trucks to beat the crowd to the craft beer store before they sell out of white whale beer. But that's not to say certain beers won't have their own cult followings.
Take Christmas Ale, the seasonal highlight from Great Lakes Brewing Company. Every year people go crazy for this seasonal release.
Another winter warmer brewed using the style's expected flavors – ginger, nutmeg, clove, and of course cinnamon – this iconic winter ale also includes honey.
The treacly, viscous character imparted by the honey helps Christmas Ale stand out. Assuming Cleveland folks love their honey, it might also explain the fervor the beer stirs up each year. It's just a great beer that'll do just fine as it begins to snow.
Mad Elf – Tröegs Independent Brewing
Hershey, PA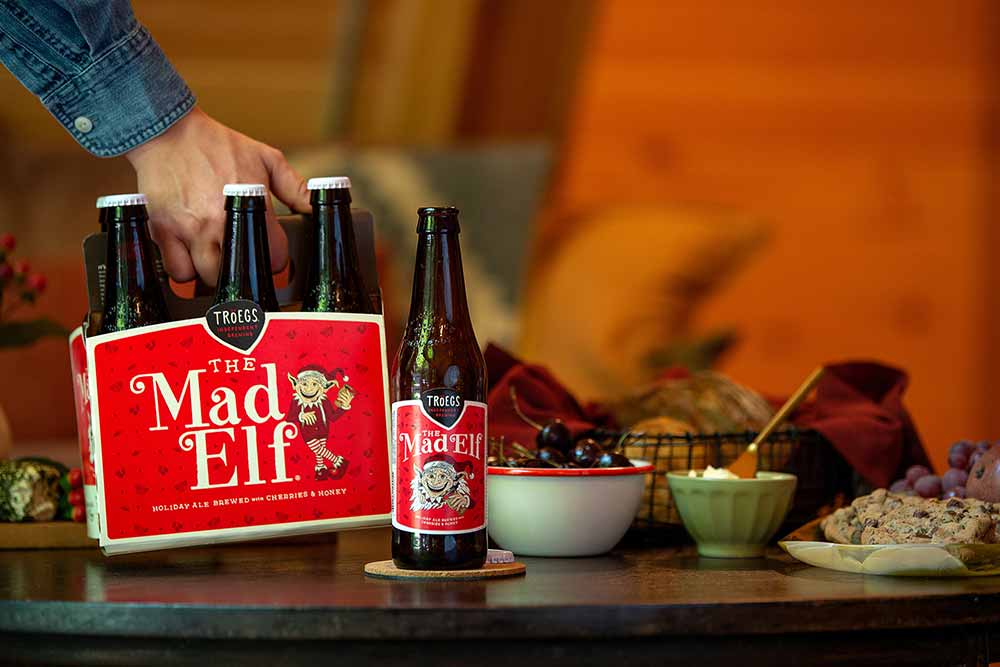 Belgian Strong Dark Ale – Do not drink Mad Elf on a light stomach. It'll knock you out. Elves are tricky. Will they shoot you in the back with an arrow or bake you cookies? Most likely, they'll tie your shoelaces together or glob shaving cream on your hand while you sleep.
Tröegs puts all of that mischief in a bottle, along with some cherries and honey. Mad Elf's playful tone doesn't imply a lack of seriousness about the craftsmanship that goes into brewing this beer. Instead, it just means you'd better watch out, lest the beer knock you on your ass.
A Christmas classic through and through.
Gingerbread Stout – Hardywood Park Craft Brewery
Richmond, VA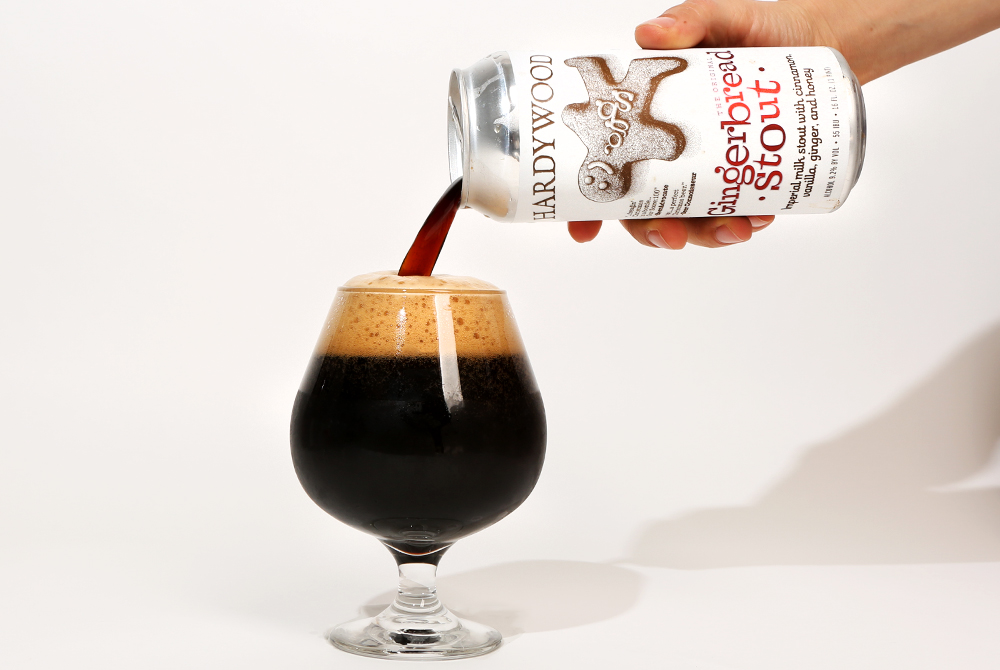 Imperial Milk Stout – Admit it: You eat your gingerbread men head-first. Who doesn't? It's a rare thrill, the power trip you get from devouring a hapless baked good made in our image, ensuring that the last thing he sees is teeth closing in on him.
The folks at Hardywood may have stopped to consider the grim psychopathy of this Christmas ritual and decided to ease the terror by making gingerbread men into beer. Smart move!
Hardywood's gingerbread stout is a great example of how classic treats associated with Christmas translate so well into craft beer. If there's a ding against this stout, it's that the flavor profile pushes it squarely into the "dessert" category. No one's cracking open a can of sweet, generously spiced confection to pair with turkey or ham. When the gingerbread notes ring this clearly, though, the question of "when" doesn't matter.