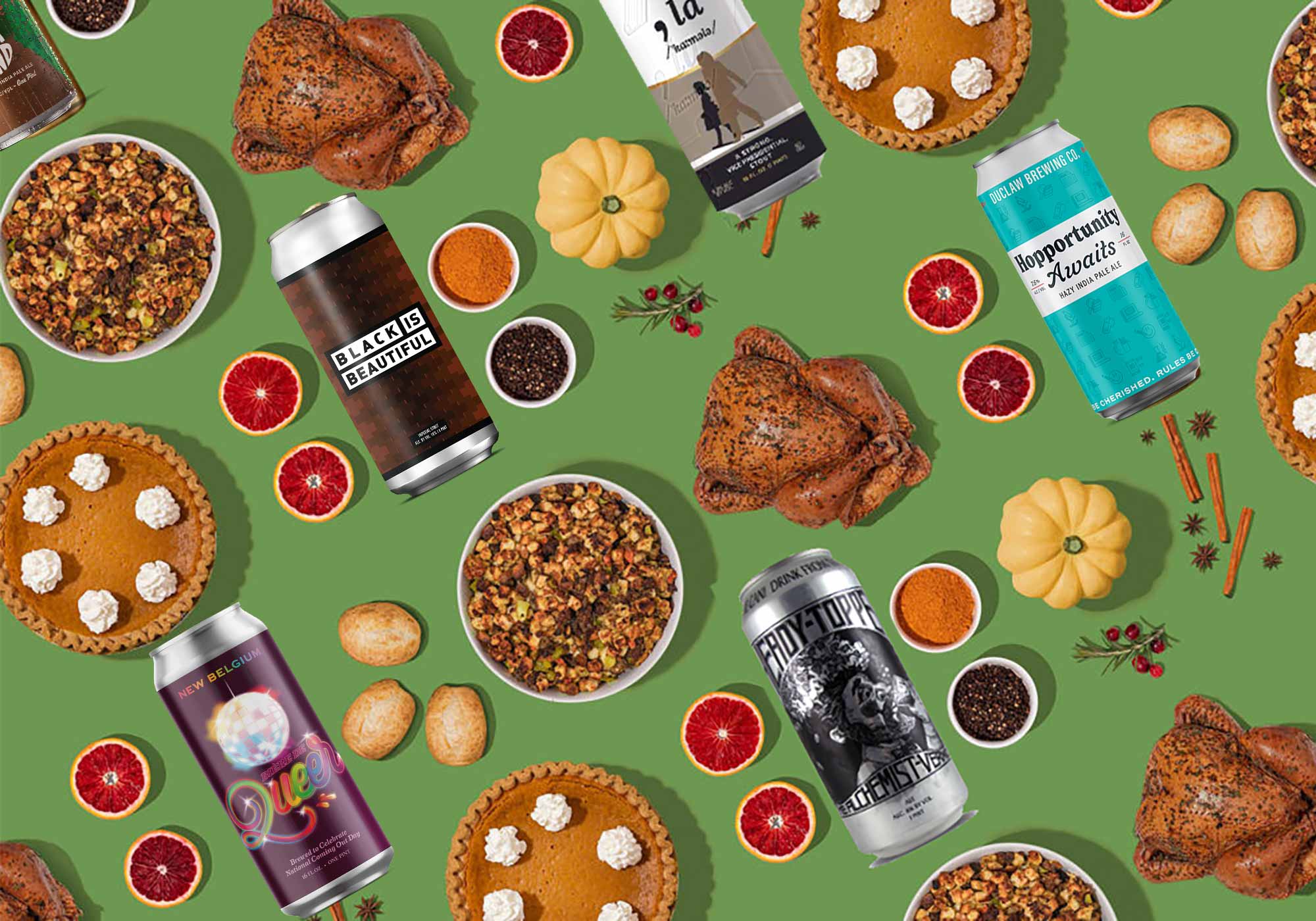 Let's be honest: This year has been another one full of twists and turns. But as we round the corner on December we've decided to make this the year of "thanks." This holiday season thank those close to you. Such as your parents, siblings, better half, or crazy aunt. But most importantly, please don't forget to tip your hat to those outside your circle. Such as frontline workers or veterans and those who are still serving our country. And please take a second during National Native American Heritage month to recognize the ancestral history of Indigenous tribes across the country. Of course, be thankful for your local beer shops and breweries who continued to bring you your favorite beer. Having beer in your life has changed you and probably defined more than a few of your happier moments, or at least made them a bit tastier.
To set the example, Hop Culture has picked out ten beers for which we give thanks. A few of our picks have changed the industry today. A few of them shaped the industry a decade and change ago. Some speak to politics and social justice; others are just really darn spiffy and demonstrate the rewards of bucking convention. All of them are integral to what makes craft beer meaningful to us, and hopefully to you all.
Having said that we acknowledge that this list is subjective. Quite simply, we believe these beers have each had impact on the industry or ourselves for different reasons. Do you have a beer that you're thankful for this Thanksgiving? We'd love to hear your thoughts. Shoot us an email at hello@hopculture.com and let us know!
Hop Culture's Picks for the 10 Beers We're Thankful for This Thanksgiving
Black is Beautiful – Weathered Souls Brewing Company
San Antonio, TX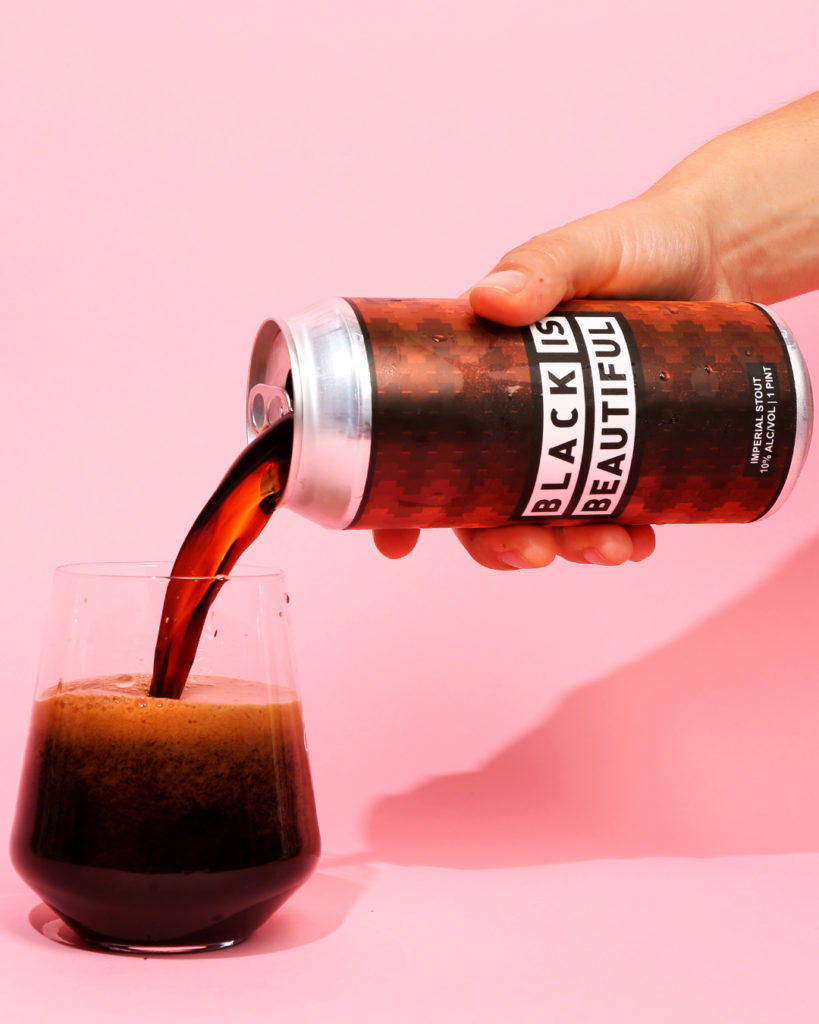 Justifying beer journalism and criticism is a never-ending and thankless task. After all, beer is beer right? It's an alcoholic beverage we drink either in good company or for personal satisfaction on our own time. Nothing more, nothing less. This, of course, is bullshit.
There's more to beer than hops, malts, and a good, sustained buzz. Beer is an industry, a culture, and a people. Most importantly, beer can make an impact, reflecting where we're at and who we are.
Created in 2020 by Marcus Baskerville, Co-Founder of Weathered Souls Brewing Co, Black is Beautiful is the most important and the most telling collaborative brewing effort in modern craft beer. A brewing project aimed at raising awareness around police brutality and social injustice, Black is Beautiful rallied 1,300 breweries (in all fifty states and twenty-two countries) to raise more than $3M for 501c3 organizations.
Nothing like this collab beer happened before 2020. Watching brewers across the United States come together to make a statement about systemic inequality and violence was — in a word — beautiful. Since Baskerville started this movement, that spirit of community has grown stronger. Even a year later, both the memory, the beer, and its impact remain.
Stay tuned to Weathered Souls next year. Baskerville recently announced the creation of the Harriet Baskerville Incubation Program (HBIP), an initiative designed to provide opportunities in the beer industry for minorities and women.
Heady Topper – The Alchemist
Stowe, VT
There really is nothing like a Heady Topper. Sure, The Alchemist puts out stronger beers year-round — such as Skadoosh, Alena, and Focal Banger (the brewery's second flagship). But Heady Topper is more than just a beer. It's an experience.
Ask any hop head from Elsewhere, USA about when they tried their first Heady, and they'll tell you in sharp detail. There are strong sense memories tied to Heady Topper. So strong that drinking any other hazy IPA might still trigger those memories.
It is an unimpeachable truth that Heady Topper changed the beer industry. And for many, changed the way that we think about beer. While the years have pushed the IPA style category writ large in directions well beyond Heady Topper's range, there's still only one Heady Topper.
Crossfade – Oxbow Brewing Company
Portland, ME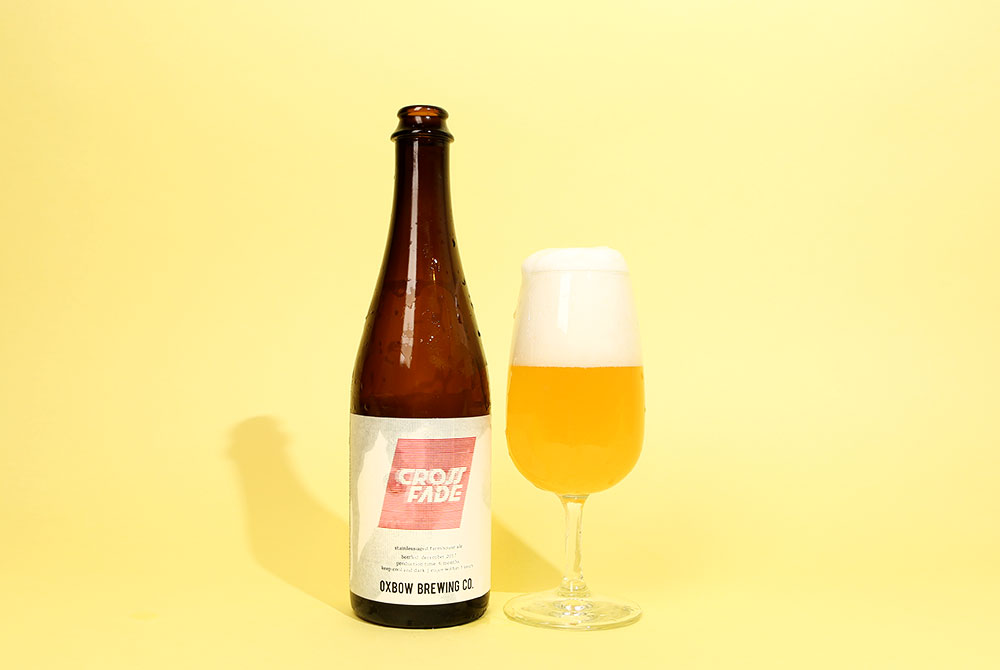 Hype beer gets exhausting after a while. Beer doesn't need to be flashy or have a gimmick. Beer just needs to be good. There's a reason consumers are embracing beers like pilsners, kolsches, and porters. Not so much at the expense of King IPA – IPA will probably always be king – but as a steady alternative to it. Not everyone wants hops kicking them in the face every time they pop a tab. Sometimes they just want something subtle.
Crossfade, Oxbow Brewing's "stainless aged" farmhouse ale, is subtlety in a bottle. There is no all-star in the flavor profile. Each note comes and goes in harmony with the others; none stands out but none struggles to make an impression. It's a crisp, refreshing, easy drinking beer. But with boundless complexity that gains in appreciation with every sip. One moment it's funky. The next, it's fresh.
After that: crisp, then hoppy, then malty. There's a certain playfulness to the kind of brewing Oxbow does that's fully embodied by Crossfade. More breweries ought to try to have this much fun making a beer this nuanced.
Biere de Queer – New Belgium Brewing Company
Fort Collins, CO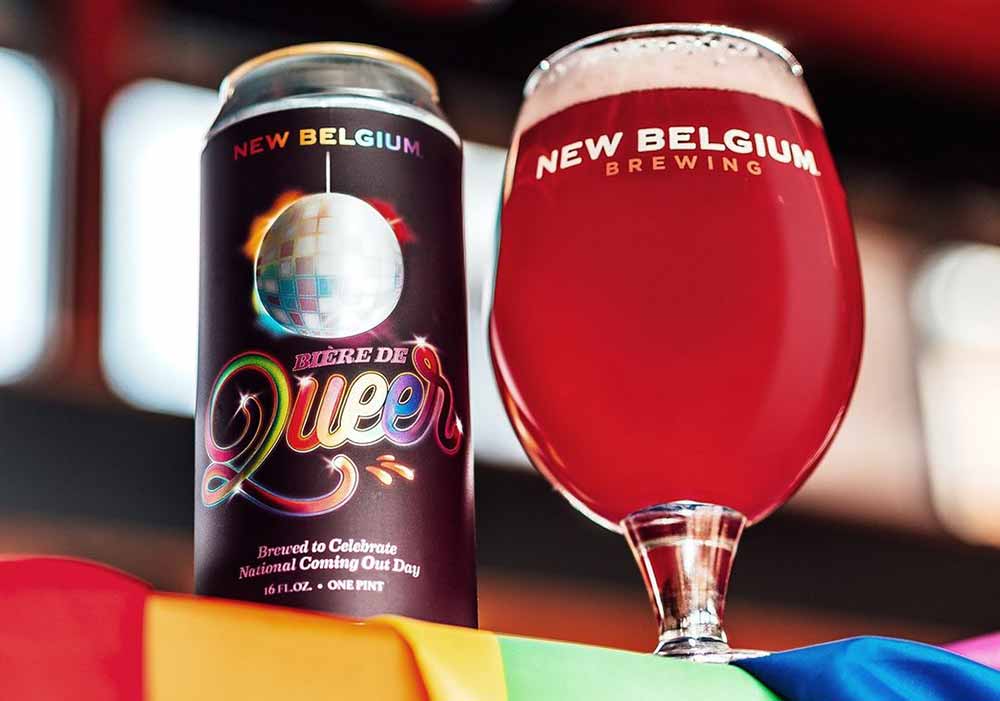 Even in 2021, coming out takes nerves of steel and a strong support system. Hopefully, you have people in your life who love and care about you no matter what. But it's important to recognize that not everyone is so fortunate. And if that's the case it's crucial to spread the message that there are strangers all over the world who have gone through what you're going through. You're not alone.
And maybe a beer can be that reminder. New Belgium Brewing Company's Biere de Queer, brewed in time for National Coming Out Day happening annually on Oct. 11th, celebrates the bravery it takes for those in the Queer community to come out.
Beyond just a beer, Biere de Queer donates proceeds from the brewery's Colorado taproom to the Pride Resource Center at CSU and from the Asheville taproom to Blue Ridge Pride.
It's one thing for a brewery to say they're LGBTQIA+ friendly, and another to actually put their money where their beer is. It's just one of the reasons that contributed to the Human Rights Campaign (HRC) recognizing New Belgium as one of the Best Places to Work for LGBTQ+ Equality on its Corporate Equality Index.
New Belgium has set an incredible standard that other breweries should be encouraged to follow.
Twist And Grind – Castle Island Brewing Co.
Norwood, MA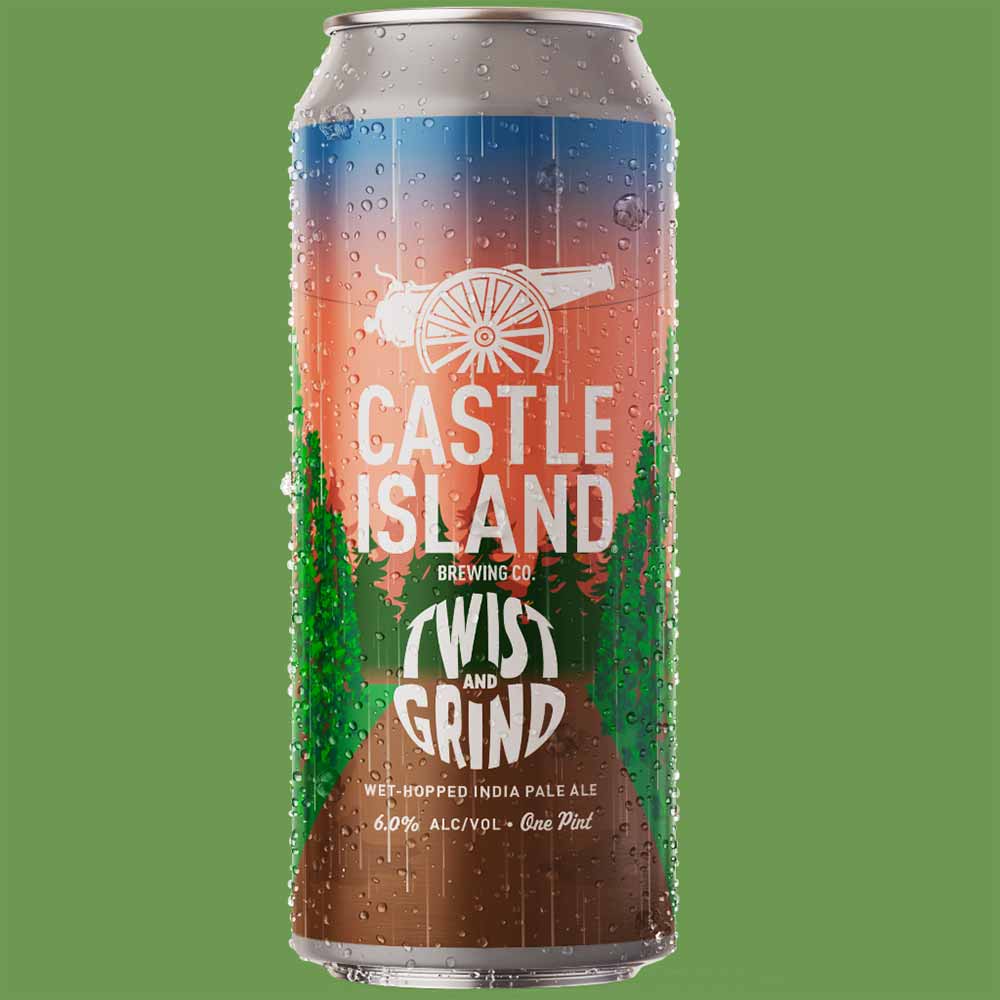 Fall rolls around and all anyone can think about are Märzens, Oktoberfests, and pumpkin ales. Those beers are great, but let's not forget the true star: fresh hop beers. When summer ends, lucky brewers reap the fruits of the harvest bounty with whole hops, turning out beers like Castle Island's Twist And Grind.
The brewery loads this fresh hop IPA with hints of earth and pine for tons of herbal goodness. We don't get beers like this often. We literally only get them once every year. So we should all remember to take a breather, set aside our beer steins and Halloween-themed tulip glasses, and embrace the nearest fresh hop beer as a pure expression of that most blessed flower.
Hopportunity Awaits – DuClaw Brewing Company
Baltimore, MD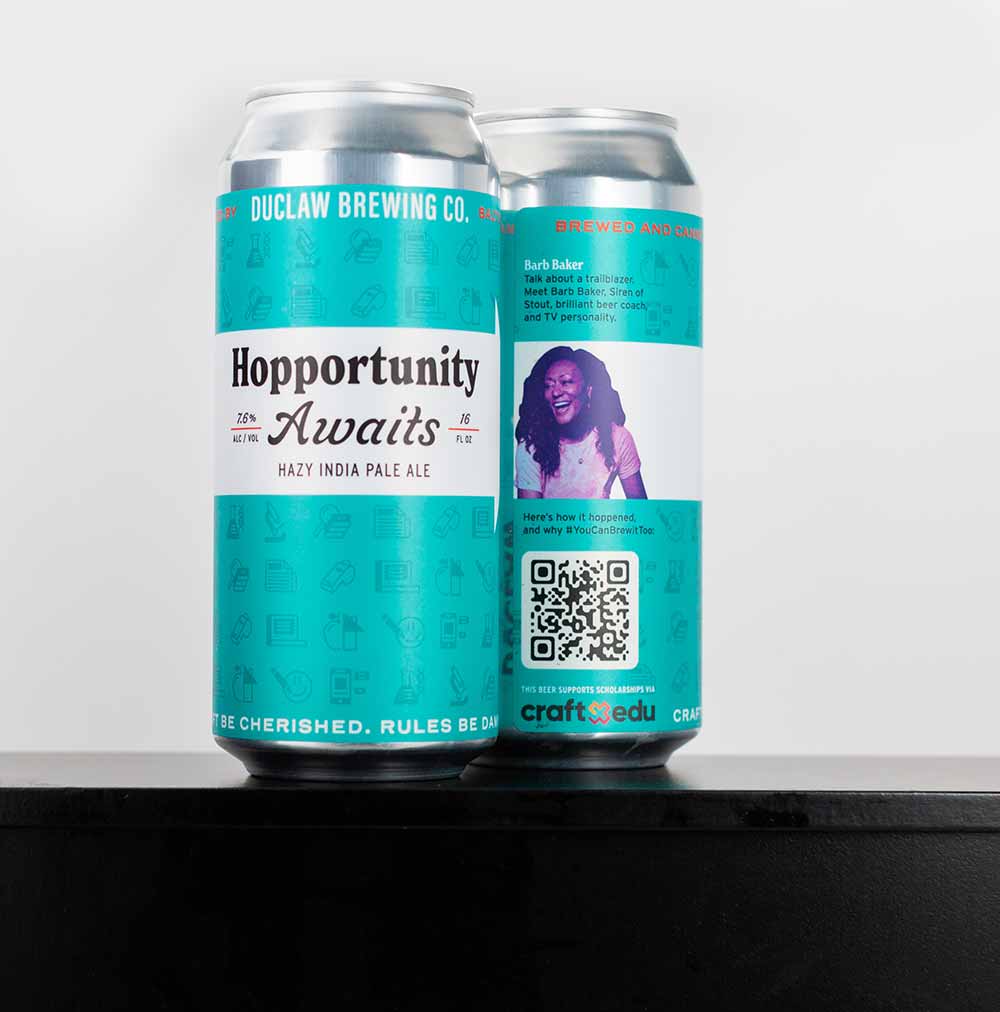 When's the last time you talked to your beer and your beer talked back? Scan the QR Code on any Hopportunity Awaits can from DuClaw Brewing Co. and the conversation begins. You'll be connected to an interview with, say, Barb Baker, Rachel Breite, or Hannah Ferguson – BIPOC beer industry professionals with unique stories of success in an industry dominated by white men.
Black is Beautiful put a spotlight on America's racial injustice; Hopportunity Awaits puts a spotlight on people breaking barriers and opening doors. The beer actually features the stories of 10 professionals across a range of backgrounds. And does so in truly innovative fashion.
To bring Hopportunity Awaits to life DuClaw, partnered with Craft x EDU. Founded by Dr. J. Jackson-Beckham, the nonprofit organization champions inclusion, equity, and justice in the craft brewing community. DuClaw committed to donating a portion of the proceeds from the sales of Hopportunity Awaits to starting a grant that will be administered through Craft x EDU. The grant aims to create educational opportunities for those starting a career in craft beer.
DuClaw has this crazy habit of making good beer, so it may go without saying that the hazy IPA you find in the can is worth drinking. But Hopportunity Awaits is the rare beer where the can has more to say than the beer itself.
Lollipop Forest Jellybean – Deciduous Brewing
Newmarket, NH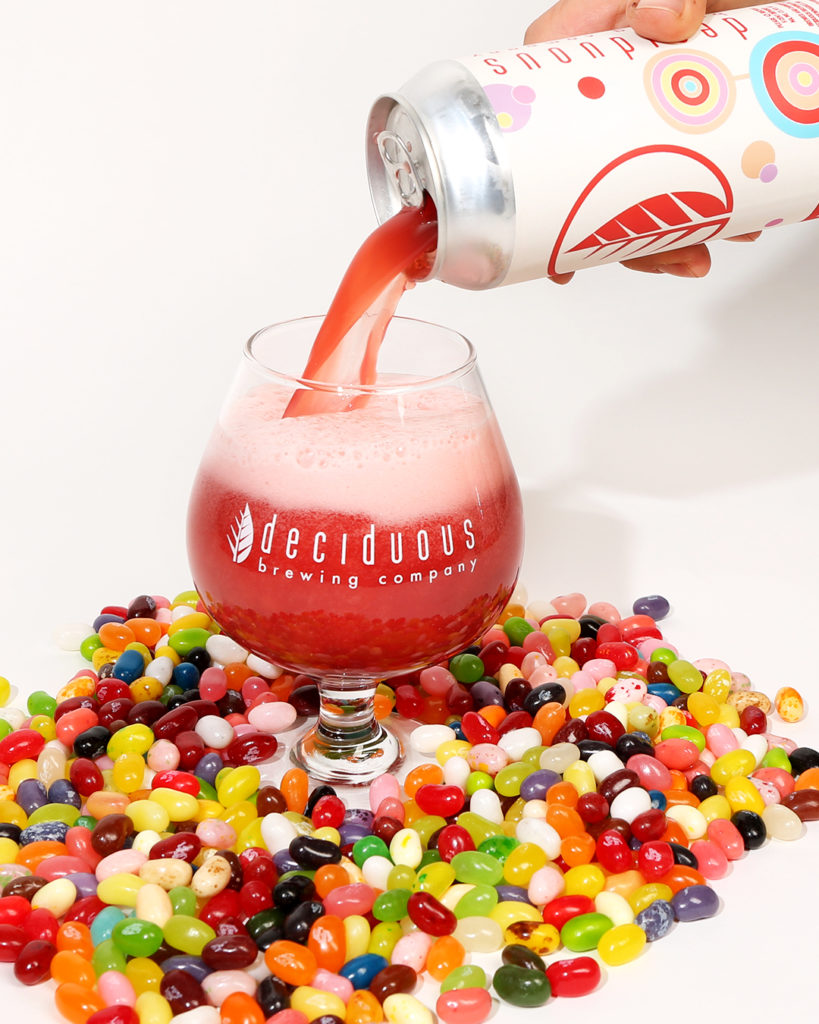 Brewing is a science. Science doesn't usually care about creativity; science usually cares about ingenuity. There's a difference. But beer science gets cozy with creativity all the time. We applaud when brewers cut loose. And get weird.
Make a kettle sour and condition it on jelly beans. Whatever! "Beer" and "jelly beans," much like "nuclear" and "medicine," are words that shouldn't go together. But the gang at Deciduous Brewing thought: Why can't we?
A lesson in thinking outside the industry standard, Deciduous' Lollipop Forest Jellybean is the perfect example of one of our favorite dessert sours. Picking out new ingredients to brew with, Deciduous brewed a beer that had no business working at all. And yet Lollipop Forest Jellybean somehow makes complete sense from the first sniff to the last quaff. Deciduous Brewing makes it work. And opens up endless possibilities, making us think: So what else can work?
Peanut Butter Jelly Imperial Stout – Untitled Art
Waunakee, WI
Eating peanut butter and jelly sandwiches are some of our best childhood memories. So why do grown-ups often relinquish that simple joy? Drinking Untitled Art's Peanut Butter Jelly Imperial Stout brings out that kid in everyone. This beer is a sideways pivot from the pastry stout trend, taking a childhood favorite and packing it right into a big barrel of roasty deliciousness.
Untitled Art isn't the only brewery out there making PB&J beers – style points to Central Coast Brewing for designing P-Nut Butter Breakdown's after a Skippy jar and Weathered Souls Peanut Butter French Press. But they make one of the best, bringing this kid's meal into adulthood with a truckload of peanut butter mixed with berry purees. Peanut Butter Jelly mimicks the salty, smooth, jammy delight of the world's greatest sandwich. However, since this one clocks in at 11% ABV, take care when packing a can in your lunchbox!
Canvas – Foam Brewers
Burlington, VT
In an example of both/and, where the beer in the can speaks as loudly as the can, there's Foam Brewers' reliably exquisite pale ale, Canvas. In this series the hops rotate almost as often as the art on the can. Every four months, the Foam team pores over pieces submitted by countless artists hoping to have their work displayed on Foam's packaging. They pick the one they like best, and boom, that's Canvas' new face. Canvas demonstrates community as a living, breathing organism, something that we all invest in to make every visit to the brewery one worth remembering.
#progressivebeer – Minocqua Brewing Company
Minocqua, WI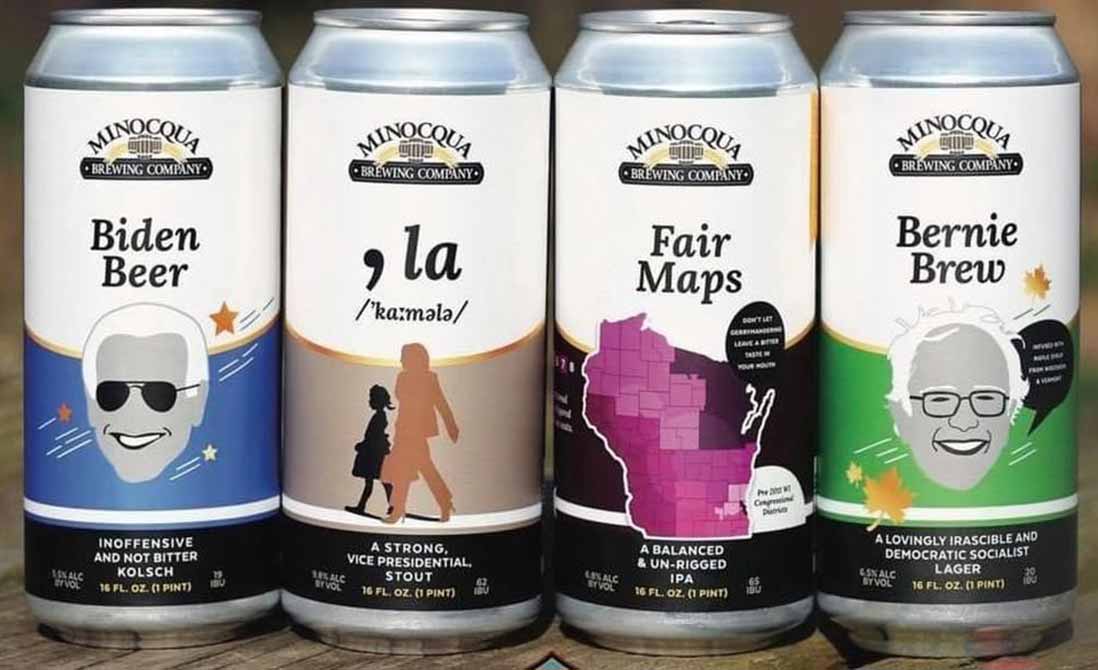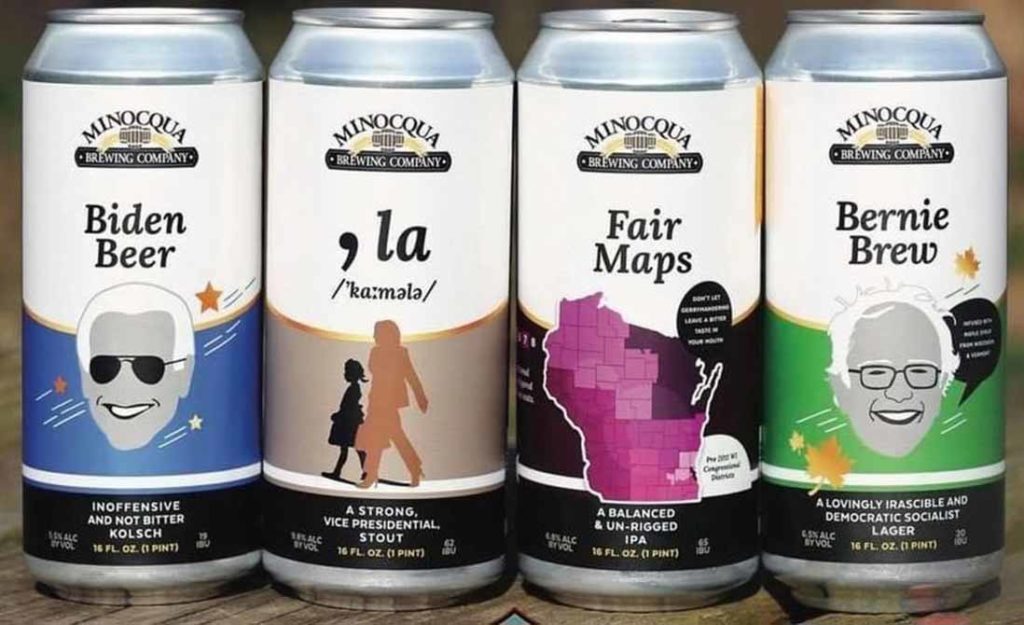 Minocqua Brewing Company rolled out a new series of beers called #progressivebeer after closing their brewpub during the global pandemic. According to the brewery's website, "MBC started making #progressivebeer after closing our brewpub because Donald Trump played politics with Covid-19 and Mitch McConnell let restaurants twist in the wind. We hung a Biden sign in the reddest part of Wisconsin in defiance of our Republican County Board's threat to fine us. We won the battle and are now focused on brewing awesome beer for people who care about lifting those up that are less fortunate and making politics in Wisconsin as clean as the lakes and streams "Up North.""
Now they're churning out beers like ",la", a stout that clearly states on the can exactly how to pronounce our Vice President Kamala Harris' first name (/'ka:mǝlǝ/). Or Fair Maps IPA, a beer that reminds you that gerrymandering can leave a bitter taste in your mouth.
How many "keep your politics out of my beer!" emails do you think hit Minocqua's inbox after they rolled out their #progressivebeer lineup?
Well, they didn't care.
The folks at Minocqua Brewing Company are doing what too many breweries are leery of: wearing their politics on their sleeves. Because beer can be political, espeically when it comes to the life of your business. Minocqua Brewing Company is making a powerful state with #progressivebeer.