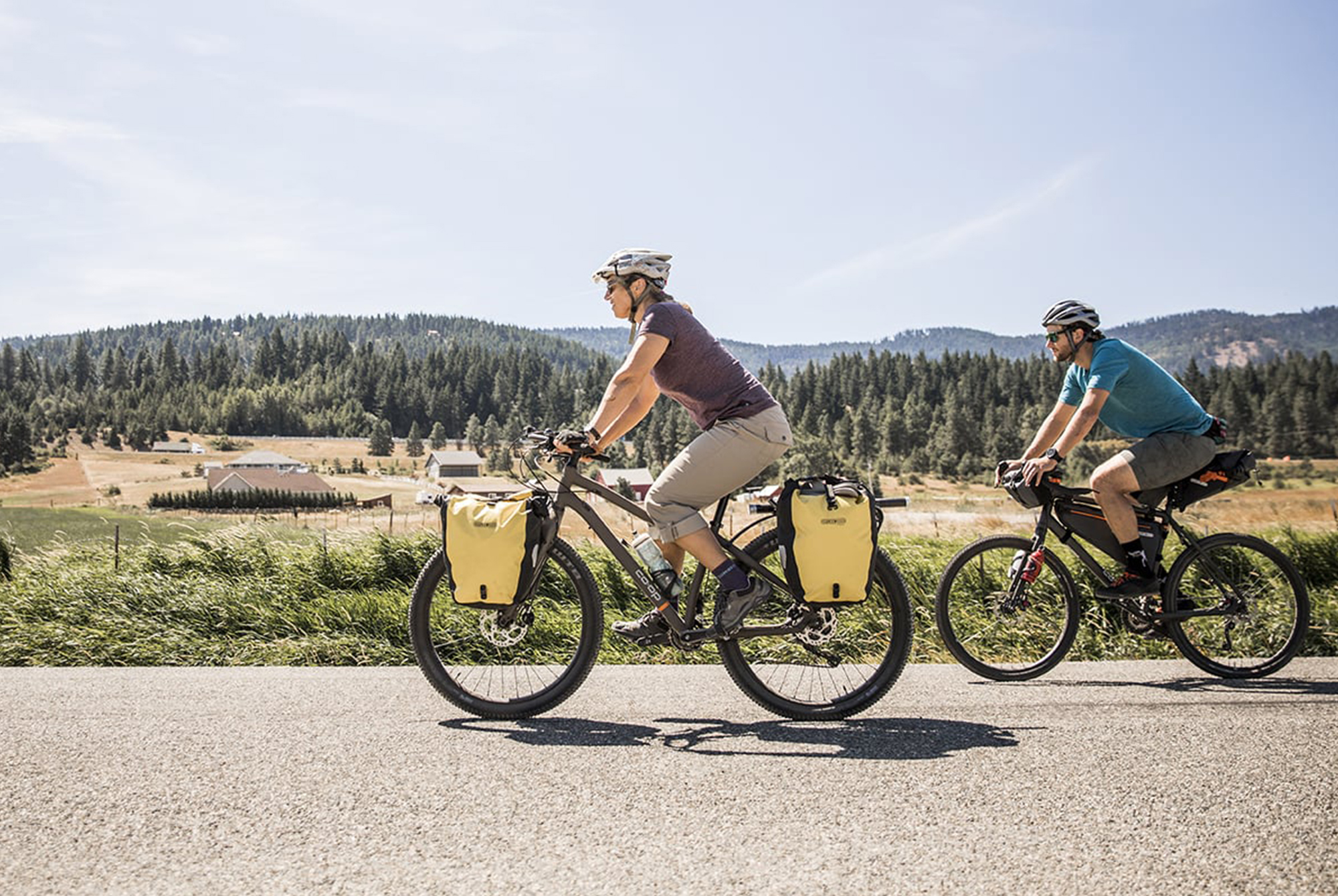 Photography courtesy of Bikes & Beers
Editor's Note:
This story is part of our #brewwhatsright campaign, an effort to feature people, businesses, and communities actively helping others by doing what's right.
As coronavirus forces festival planners to cancel live events, many have pivoted to digital. Musicians hold concerts via Zoom. Artists showcase live drawing experiences. And those running exercise-based events have also changed tactics, moving their programs online. For instance, our Partnerships Manager Grace Lee-Weitz shared an awesome virtual distance running challenge, helmed by Minnesota Brewery Running Series. Participants simply record their own times. Bikes & Beers, an organization that throws beer-based exercise challenges in sixteen states, has adopted a similar model to help people exercise during coronavirus.
What Is Bikes And Beers?
Like Craft Beer Races, Bikes & Beers organizes in-person races around the country that always end in beer, live music, and food. Bikes & Beers was founded in 2014 by a team that was passionate about craft beer and cycling.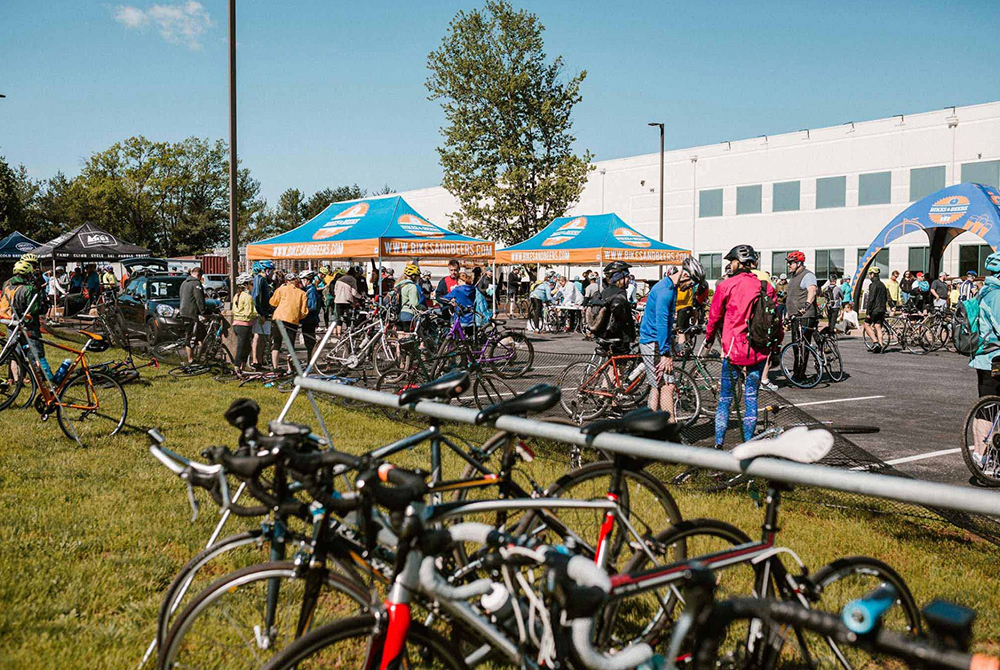 On the face of it, these events provide a relaxed environment for bike enthusiasts to enjoy a race and some quality beer. But, the end goal is to build a community around cycling and benefit charity organizations.
As the Bikes & Beers website states, "Each event benefits a local cycling advocacy organization. These donations help to improve the cycling conditions in your city. In addition, we donate a portion of each event to The World Bicycle Relief."
Attendees work up a sweat, reward themselves with a few beers, and know they're making a difference in their communities. And the exercise doesn't need to stop just because of quarantine.
Exercise During Quarantine
Bikes & Beers has had to cancel, postpone, or reschedule nearly all of their spring and early summer races. But, they've also managed to plan a completely new event: The Social Distancing Ride.
Even with shelter-in-place orders resulting in quarantine around the country, many continue to exercise. As long as people take proper precautions, exercising is a relatively safe, solo activity. So instead of organizing a race with thousands of participants riding their bikes close together, Bikes & Beers encourages folks to take to their own streets, go on solo bike rides, and enjoy a beer.
"The main inspiration was searching for some way to keep our riders motivated and committed to their fitness goals," says Sam Accardi, Founder of Bikes & Beers. "A lot [of our riders] were training and exercising every day. And when events were getting postponed and canceled, we wanted to have something for them to ride for."
Here's how it works.
Attendees register here to join the virtual ride. The $49 entry fee includes an event t-shirt, water bottle, a snack box, two beer tokens (more on that in a minute), and more.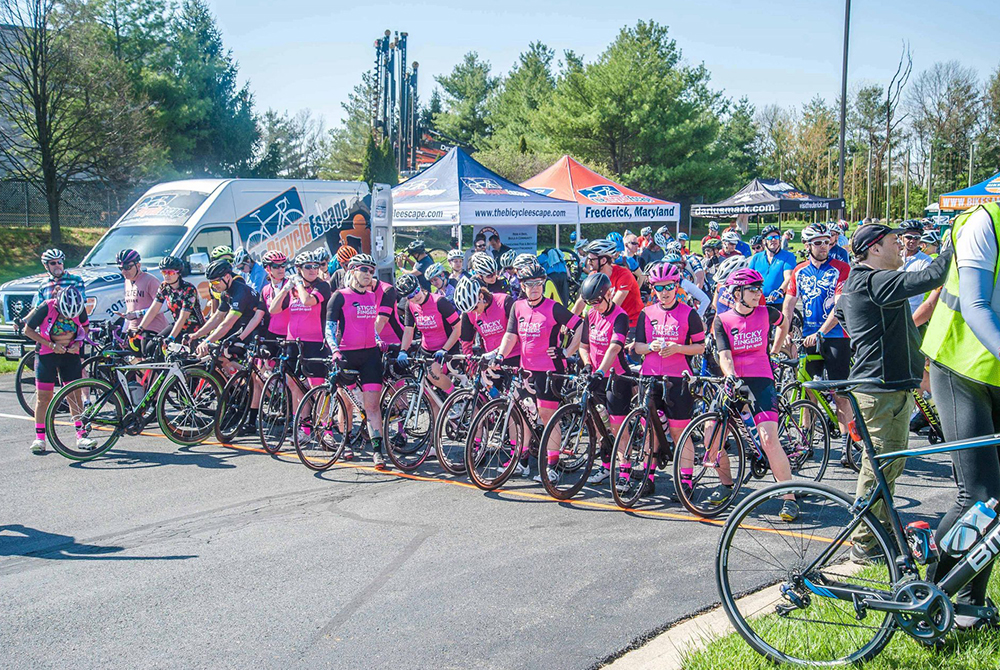 Then, you ride! You can cycle anywhere, anytime. You can even bring your trainer inside and ride in your living room (assuming your roommates don't mind.)
Each week, riders submit their rider log using a preferred GPS tracking device (Strata, Garmin, etc.) and earn a spot in the virtual leader board. Bikes & Beers then awards prizes to those who rack up the most miles.
And that's it!
Why Join The Beers & Bikes Social Distancing Ride?
In addition to providing some healthy exercise, the Beers & Bikes Social Distancing Ride is benefitting small businesses and coronavirus relief efforts.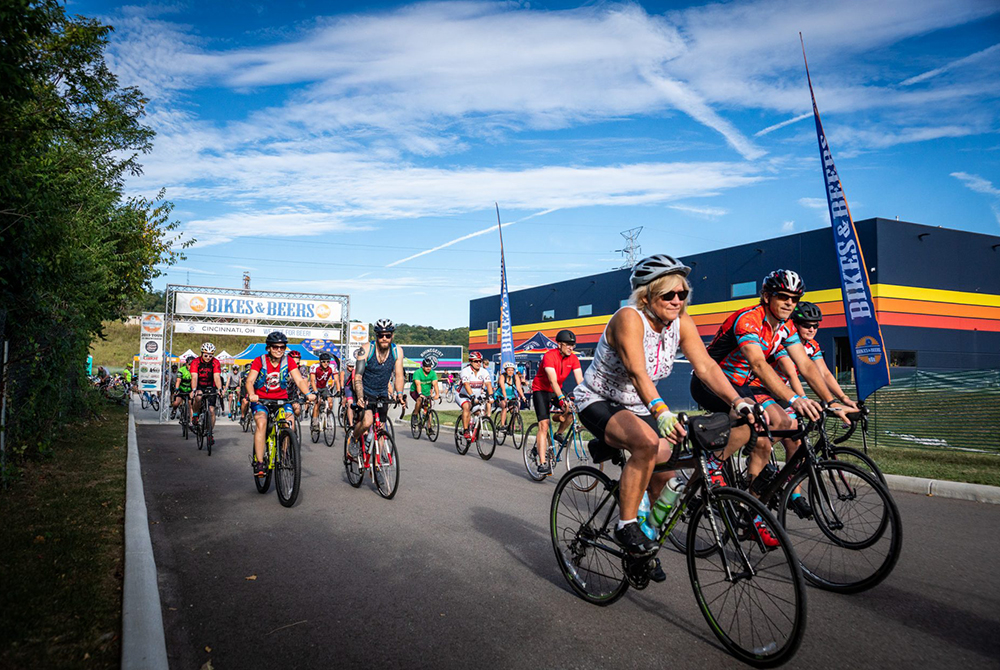 Recently, Beers & Bikes partnered with the Gates Foundation Philanthropy Partners to distribute proceeds from the event to coronavirus relief. Moreover, Beers & Bikes has teamed up with breweries from around the country–including Jack's Abby, The Alchemist, Half Acre, and many more–to give out beers.
This is where the beer tokens come in: Riders can redeem the two beer tokens they receive in their participation kit at one of the participating breweries once their taproom opens back up. The hope is that attendees will return to their local brewery to redeem a free beer or two, and maybe even stick around for a third.
"We also recognized how much the shutdowns were affecting breweries," says Accardi. "This is a way to get breweries involved and bring them more attention right now."
Bikes & Beers plans to continue the virtual rides until they can hold physical events again. According to their website, there are currently over 3,000 virtual participants racking up miles around the country.
The success of this event has demonstrated that virtual events can still build community. "Our bread and butter is the physical event," says Accardi. "Getting people together for a Saturday bike ride and hosting a party at a brewery. However, this event has shown us a lot and we will certainly try to continue with one virtual event per year. We have a Facebook group with 1,000 members who are very active and have expressed they want to see this virtual event continue year after year."
Although the pandemic has forced nearly everyone indoors, we're thrilled to see an initiative to safely bring people back outside. Plus, the event benefits local communities and coronavirus relief at large.
Liked this article? Sign up for our newsletter to get the best craft beer writing on the web delivered straight to your inbox.