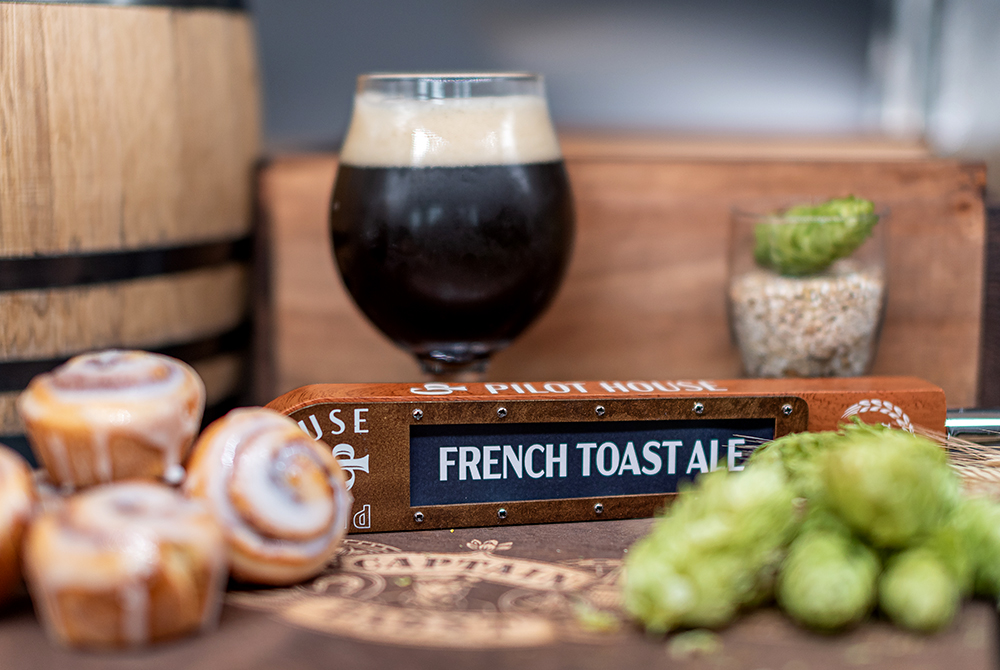 Typically, beer collaborations have been the purview of small, independent craft breweries. Oxbow and Allagash. Other Half and the world. But right before coronavirus shut down brewery taprooms across the country, the team at Captain Pabst Pilot House in Milwaukee, Wisconsin, invited new-to-town Indeed Brewing Company to participate in a collaboration. Together, the breweries made Captain Pabst Brunch Club, a play on the traditional foods that friendly Midwesterners usually make to introduce themselves to new neighbors.
The Captain Pabst and Indeed Brewing collaboration represents one of the first "big beer // craft brewery" projects in the country. Perhaps it even signals a new era in beer of cross-cultural partnership and collaboration. Regardless, Brunch Club is a terrific project, especially as coronavirus continues to keep people apart.
What Is The Captain Pabst Pilot House?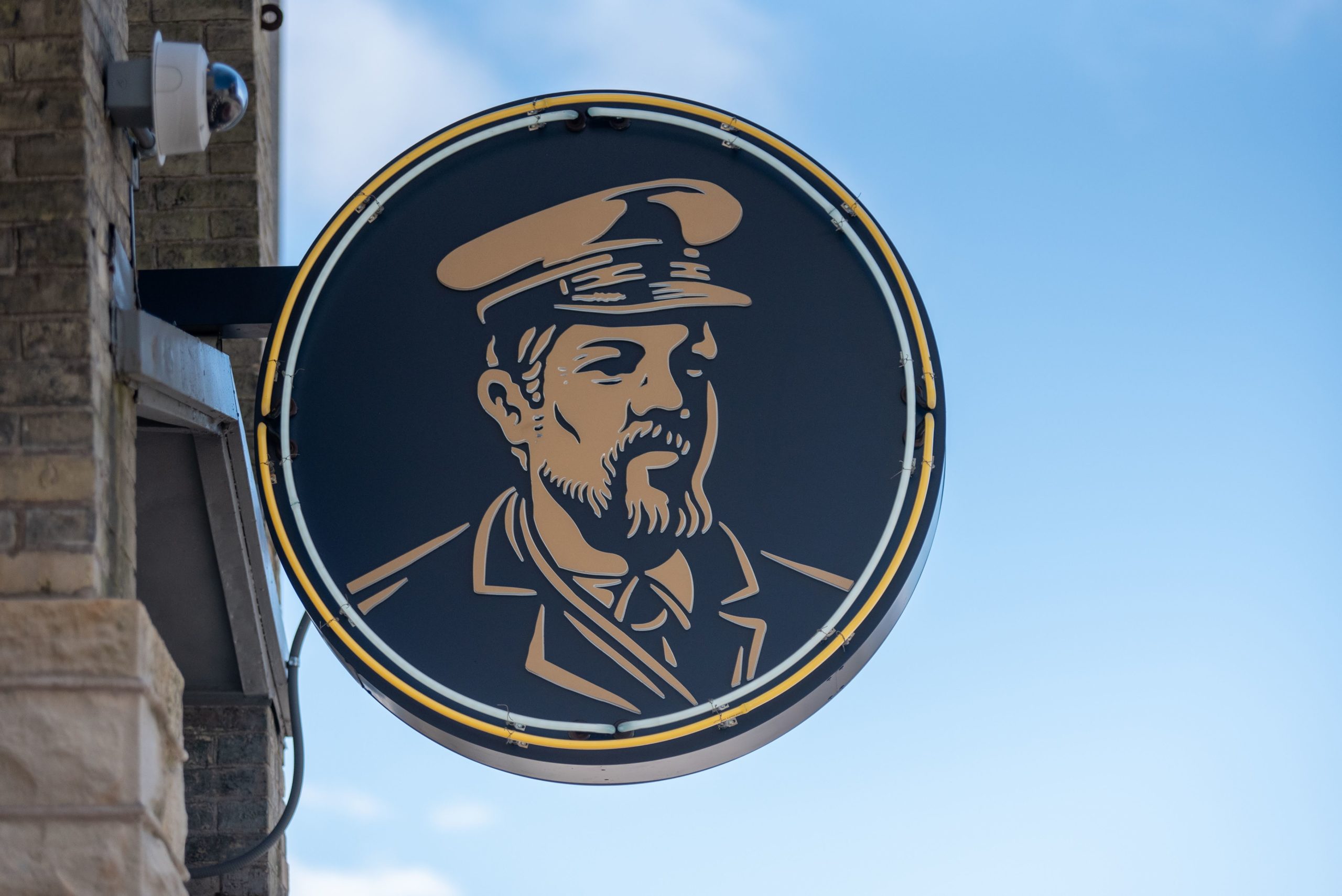 Tracing its origins to 1844, Pabst Brewing Company has a storied history as one of Milwaukee's most iconic brands. In its heyday, the brewery was one of the largest producers of lager in the world.
But in 1996, the historic Pabst Brewery closed in Milwaukee and production was contracted to Stroh Brewery Company.
In 2010, investor Dean Metropolous purchased the brand and began redeveloping the old Pabst campus. Even after selling the brand to Eugene Kashper in 2014, redevelopment continued.
In 2015, Pabst announced the launch of the Pabst Milwaukee Brewery and Taproom, a brick-and-mortar inside an old German Methodist Church on the original Pabst campus. In 2017, the building opened to the public, providing a space where the brand could directly interact with Milwaukee.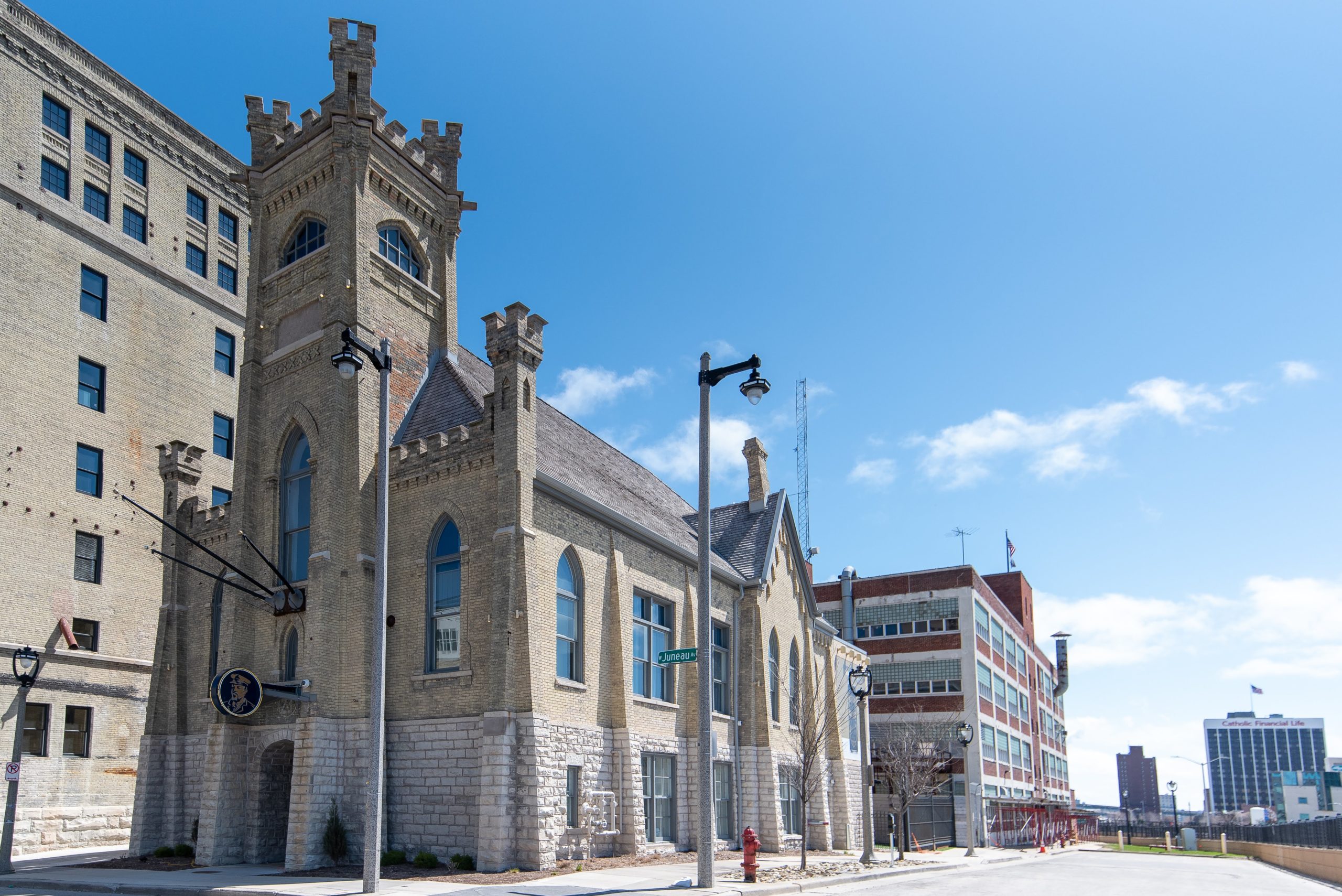 Earlier this year, in conjunction with the launch of Captain Pabst Seabird IPA, the brand changed the name of the brewery and taproom to the Captain Pabst Pilot House.
The change brings a new direction for Pabst. Led by a dedicated team of creatives, the Captain Pabst line isn't composed of mass-produced products, but small-batch items that primarily see local distribution. And once again, the Pabst name belongs to Milwaukee.
What Is Indeed Brewing Company?
In 2011, Thomas Whisenand, Rachel Anderson, and Nathan Berndt founded Indeed Brewing Company in Minneapolis, Minnesota. The company opened in August 2012 with Josh Bischoff, formerly of Minneapolis-based Town Hall Brewery, as their head brewer. Just last year, the company opened a second taproom in Milwaukee.
"Company-wide, we're at about 18,500 barrels," says Kelly Moritz, Marketing Director at Indeed. "But the Milwaukee brewery is much smaller than the production brewery we have here in Minneapolis. So we have lots of opportunities there for research and development."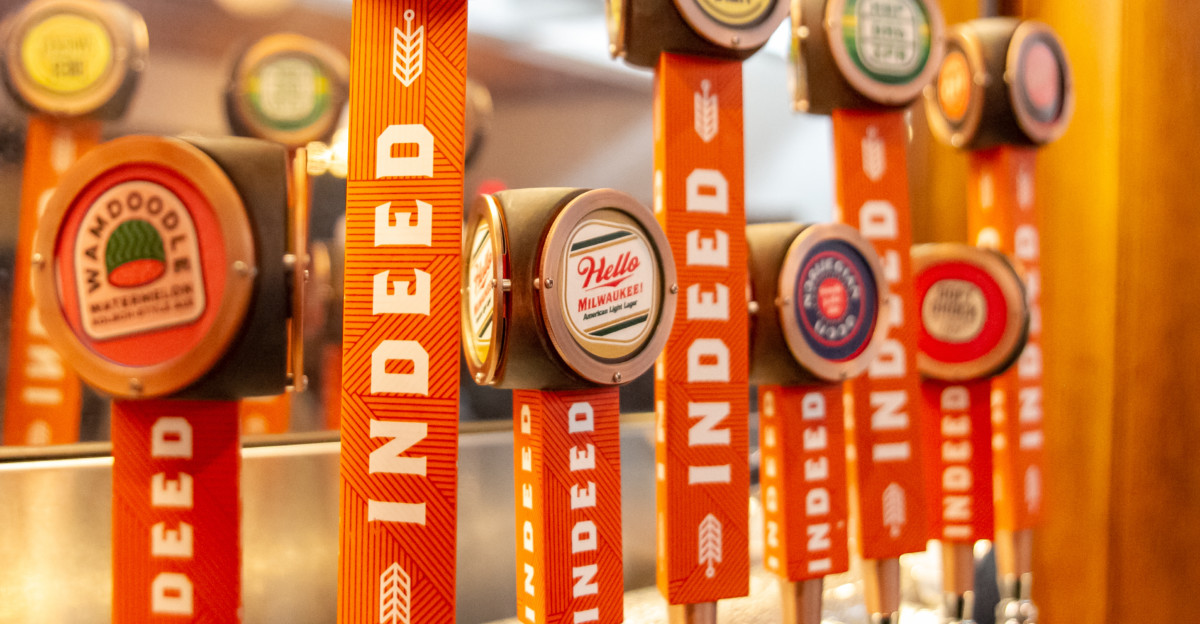 Indeed built a ten-barrel brewing system in Milwaukee, versus the thirty-barrel system at their production brewery in Minnesota.
"The two taproom experiences are similar but really distinct," says Mortiz. "Milwaukee will continue to develop its personality.
One of the first beers Indeed made was called Hello Milwaukee! The beer, an American light lager, was a collaboration with local Milwaukee-darling 1840 Brewing Company. Since launching, the beer has been one of Indeed Milwaukee's top three bestsellers.
"I think there's a really friendly, open, and down-to-earth culture in Milwaukee," says Moritz. "The city appreciates a healthy dose of grit. If you're doing good work and rolling your sleeves up, the people here seem to accept you with open arms."
The Making Of Brunch Club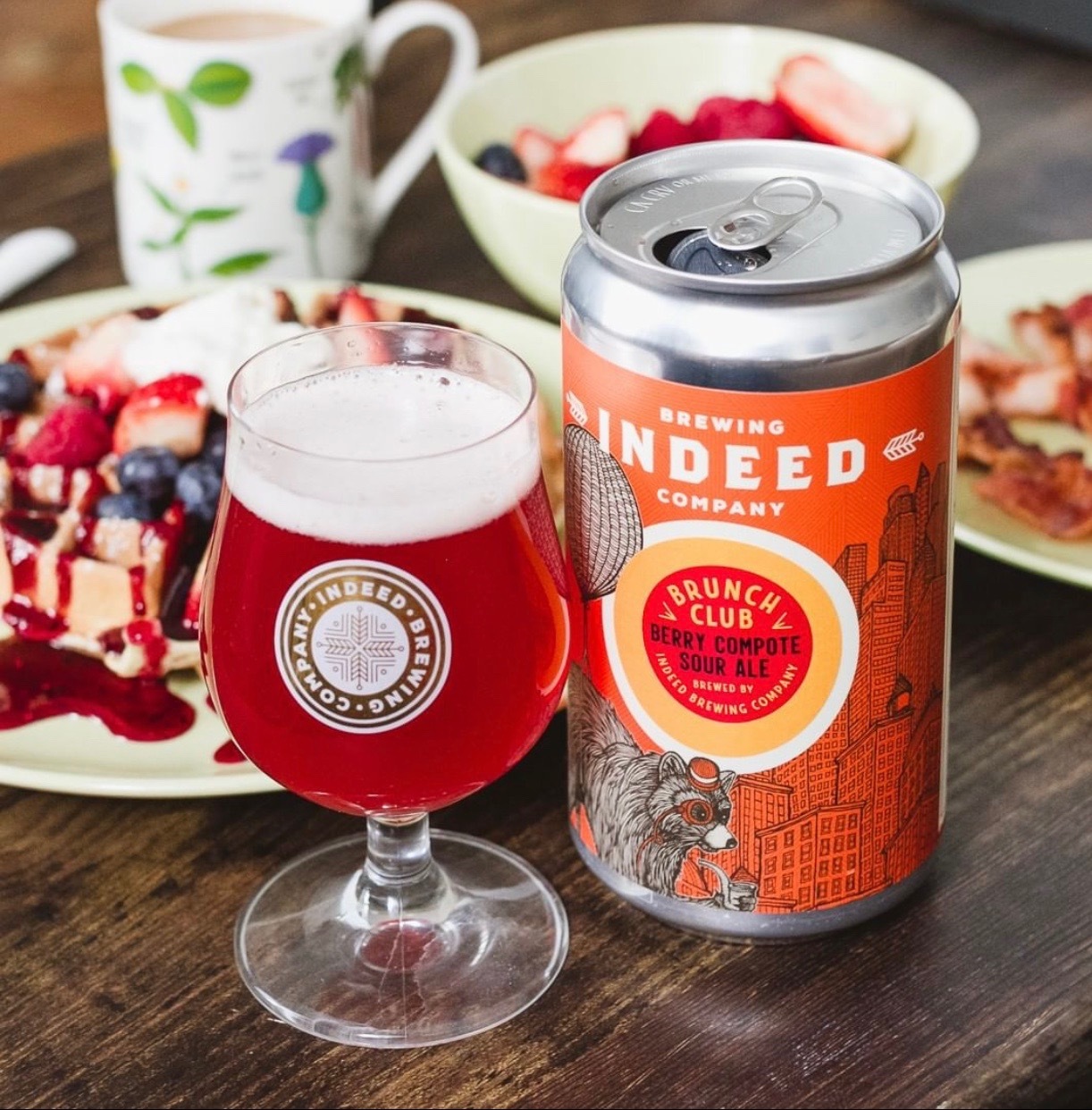 With a brick-and-mortar led by local musician and General Manager Adam Powers, the Captain Pabst Pilot House has committed to supporting the local arts scene, offering live entertainment nearly every night of the week.
"I knew a few people at the Indeed Taproom here in Milwaukee, so I went over there, tried some beers, and hung out," said Powers. "They had this key lime pie beer and I was like, 'This is amazing.'"
At Powers's urging, Captain Pabst Head Brewer Zack Krueger then visited the new Indeed location, where he kicked around ideas with brewers Matt Pollock and Patrick Nickelson.
Out of the brainstorming session between Krueger, Pollock, and Nickelson emerged the idea for two beers: a French Toast-inspired dark ale to be brewed at the Captain Pabst Pilot House, and a berry compote-inspired dark ale to be brewed at Indeed's own 10-barrel taproom.
Both beers are called "Brunch Club," and are currently available for to-go sales from both the Captain Pabst Pilot House and the Indeed Milwaukee taproom.
"When someone comes into a new neighborhood, the tradition would be to give them cookies or cake," says Powers. "Indeed was new to Milwaukee, so we wanted to welcome them."
This is a paid, sponsored post presented by Captain Pabst.
Liked this article? Sign up for our newsletter to get the best craft beer writing on the web delivered straight to your inbox.