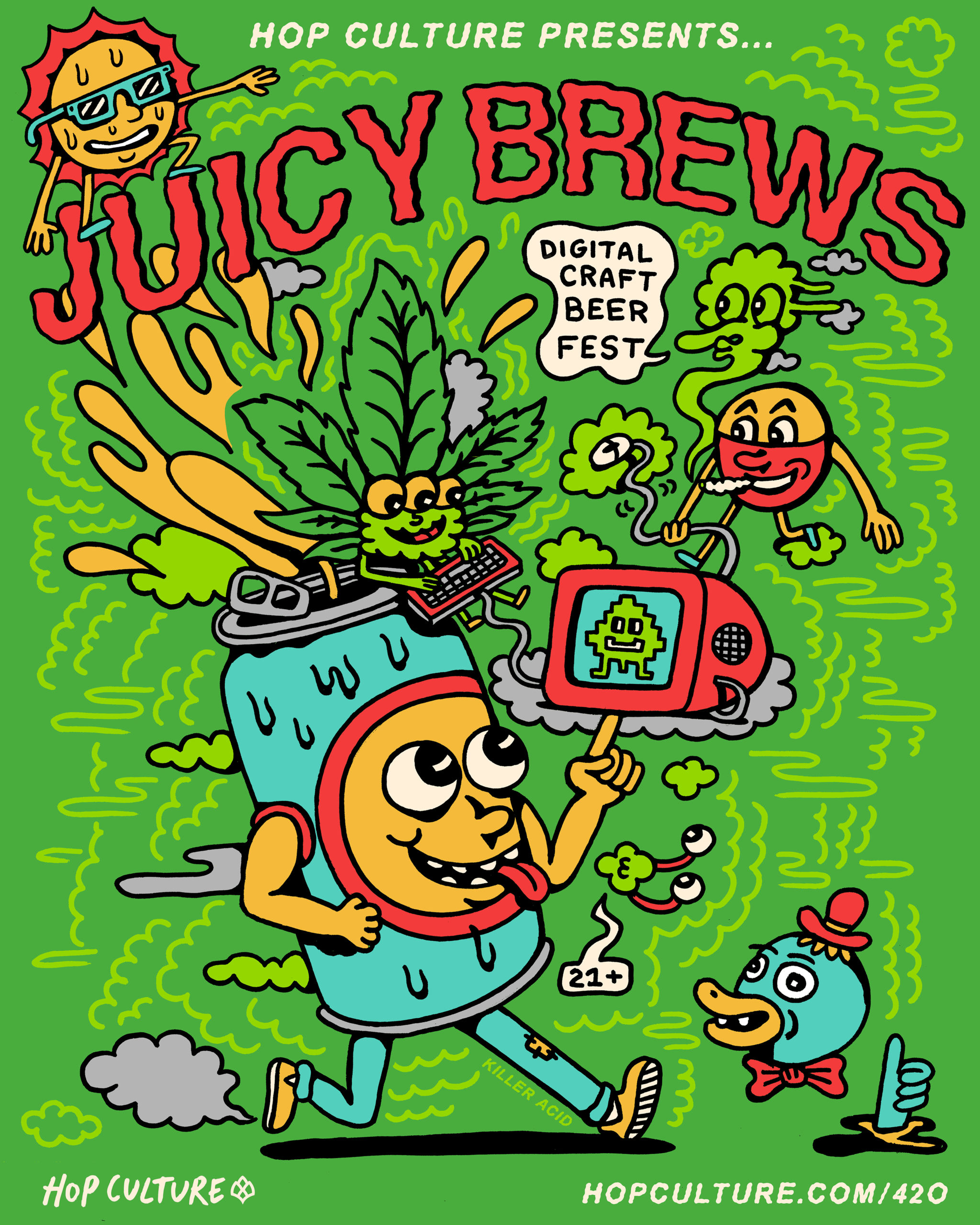 Poster designed by Killer Acid
Editor's Note:
The Juicy Brews Saturday Morning Digital Craft Beer Festival will air on 4/24/21. Tickets are live now and available to purchase here.
This festival has been a long time coming. In addition to being huge craft beer fanatics, our Hop Culture team enjoys dabbling in the fine cannabis arts. And so for our 34th beer festival, we've brought these two budding passions together for the Juicy Brews 420 Digital Craft Beer Festival, a dank digital beer event unlike any other.
Starting right now, you'll be able to purchase a ticket to Hop Culture's 420 Craft Beer Festival that includes a box of 10 dank craft beers (no cotton-mouth here!) and a custom stash glass designed by Killer Acid. Plus, we're thrilled to share that a portion of the proceeds from every sale goes to benefit The Last Prisoner Project, a 501c3 fighting for criminal justice and reimagined drug policy.
Plus, you'll also get access to an entire day of live stream programming — you'll get to hear from the pros in cannabis and beer, all from the comfort of your home. All digital content (including tastings, panels, and workshops) will be accessible to anyone and will be aired across YouTube on 4/24/21. Check out the festival livestream below:
And because we're so excited about bringing together two of our favorite things, we've gone higher than ever to curate the best beers you'd enjoy drinking on 420 from some of the dopest breweries around the country. Think Granddaddy Purple Slushy XL from our friends at 450 North or Munch Blaster from Invasive Species. These are the beers you want next to you on the sofa.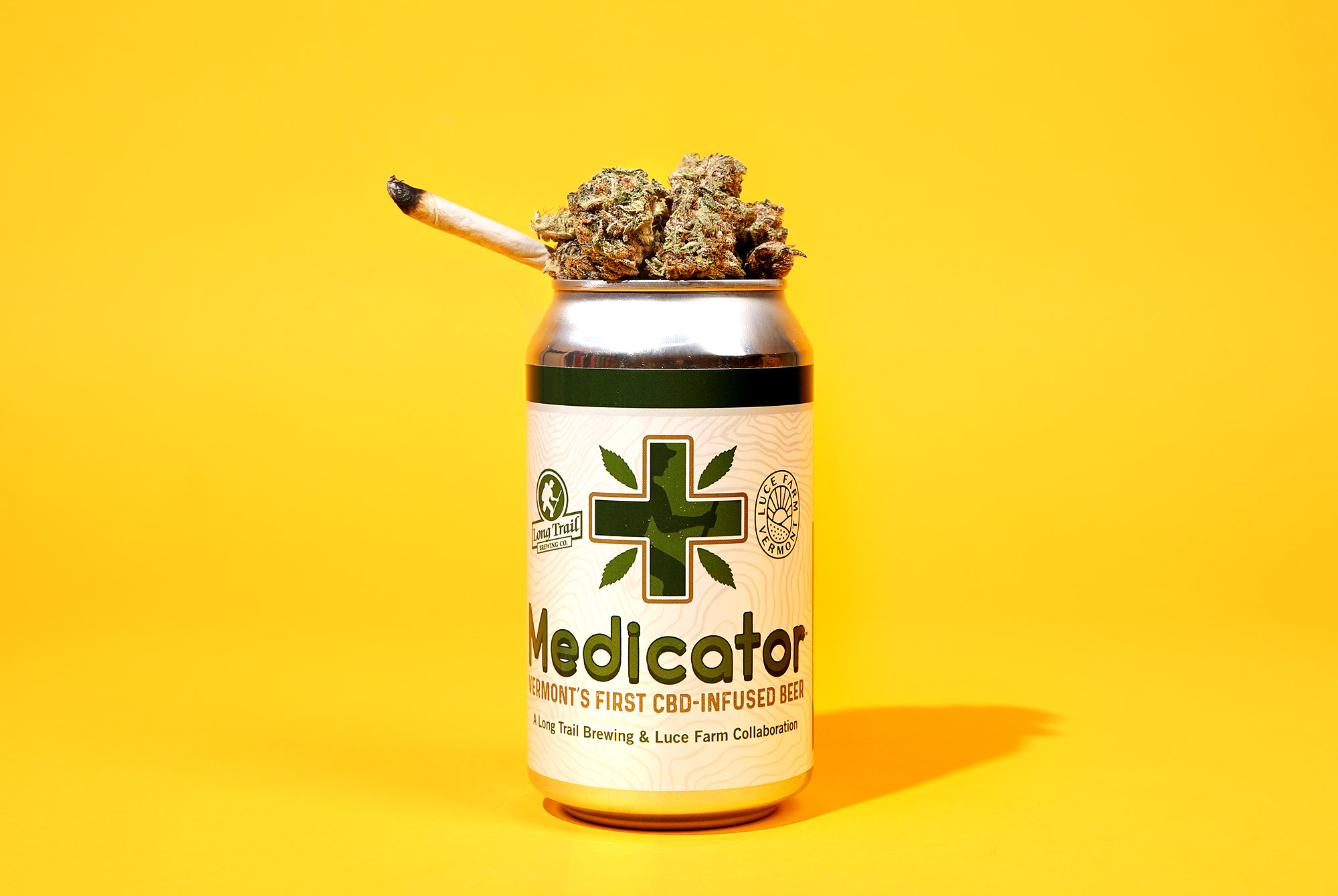 What you won't see in the box? Any beers that actually contain THC. Unfortunately, in the U.S. it's still illegal to ship THC-infused products across state lines, so we won't be able to bring you any of those dope drinks, but we have plenty of other rad beers to kickback with on the couch.
Tickets can be purchased here and we've tried to answer all questions below! If you have any questions feel free to shoot us a note via email to [email protected] or on Instagram at @hopculturemag. Beer shipments will not begin until early April, but if you have any questions about the shipment of your order please direct those to [email protected]
Get the Juicy Brews 420 Beer Box
What is Hop Culture's 420 Digital Craft Beer Festival?
Hop Culture's 420 Craft Beer Festival is a cannabis and craft beer-themed digital festival presented by Hop Culture Magazine. There will be workshops and panels from cannabis and craft beer pros alike, a cannabis cooking class, tastings, and more. To be blunt this will be one of our chillest festivals ever.
How Much is a Ticket For The 420 Digital Craft Beer Festival?
Tickets to Hop Culture's 420 Digital Craft Beer Festival cost $109.99 and include a box of 10 beers, direct-to-door shipping, and a custom stash glass designed by Killer Acid. You can purchase them here.
What Is the Schedule for 420 Digital Craft Beer Festival?
The festival is free to view and will be live-streamed on Saturday, April 24, 2021 starting at 12:00 PM EST. The link to the live-stream will be shared with festival attendees before the event and we will update this page with a link soon.
Below is the schedule of events for the festival. All times are in EST.
12:00 PM – Welcome! Opening toast with Kenny and Grace, Presentation from Last Prisoner Project
12:30 PM – Guided Beer Tastings – 450 North and Burley Oak
1:20 PM – Recipe Development Panel – Dankhouse, Lupulin, Untitled Art
2:05 PM – Intermission
2:15 PM – Guided Beer Tastings – Singlecut and Tripping Animals
3:00 PM – Crash Course in CBD Cocktails with Collective Project
3:35 PM – Guided Beer Tastings – Invasive Species and Double Nickel
4:20 PM – End of Broadcast Day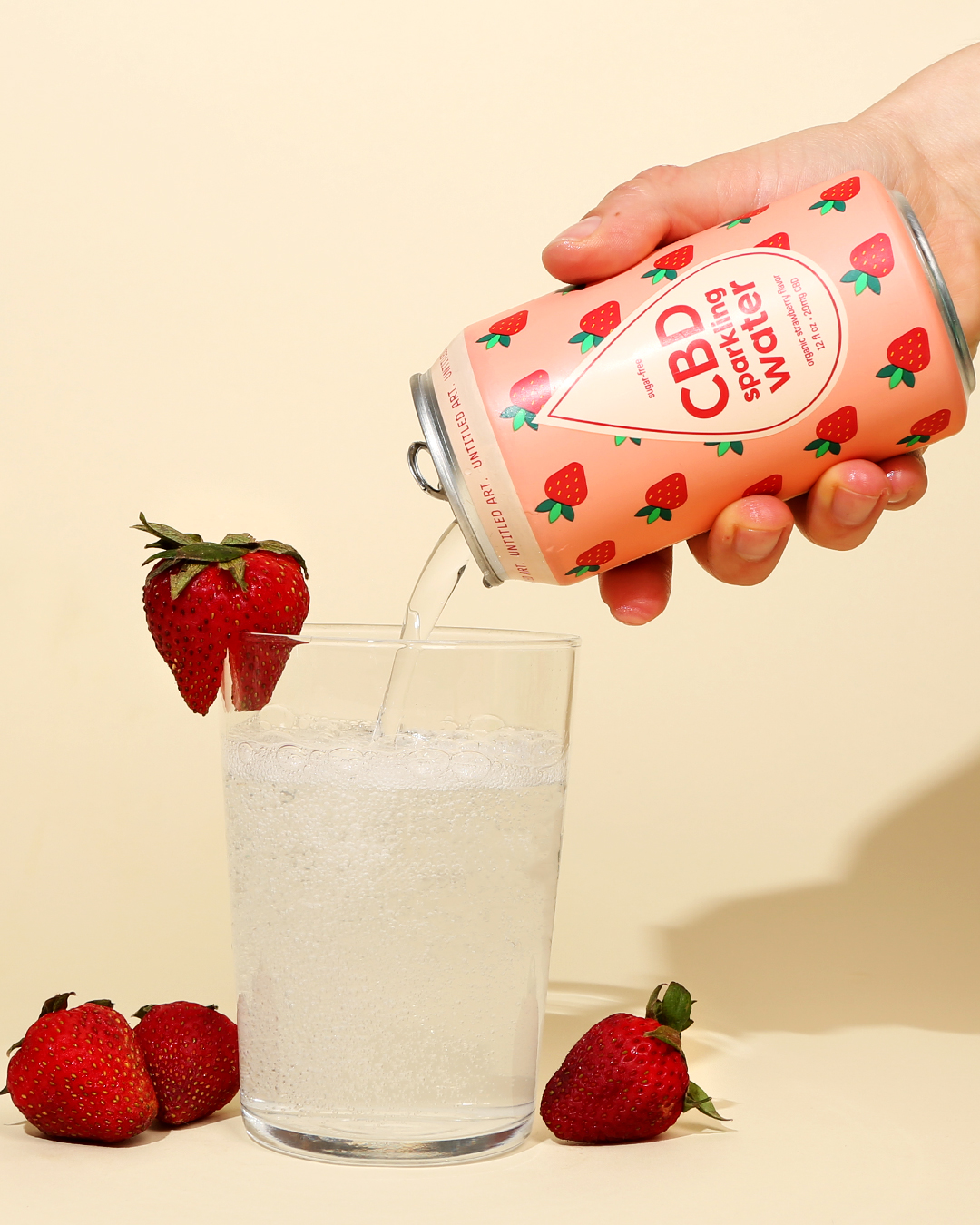 What Beers Are Included In The Box For The 420 Digital Craft Beer Festival?
Below, you'll find the most up-to-date list of the breweries participating in the 420 Digital Craft Beer Festival, as well as the beers they plan on sending. Please note that breweries and beers are subject to change. The breweries are listed in alphabetical order.
450 North Brewing Co.
Columbus, Indiana
Granddaddy Purple Slushy XL Pomegranate, Strawberry, and Blackberry Smoothie Style Berliner Weisse – 5% ABV
Burley Oak + Loakal Branch Branch Brewery
Berlin, MD + Delmar, DE
Strawberry Apricot Marshmallow JREAM Fruited sour ale with strawberries, apricots, and marshmallows – TBD ABV
Collective Arts Brewing
Ontario, Canada
Smoothie Bowl Fruited sour ale with açaí, strawberries, blackberries, banana, and granola – 5.6% ABV
Sparkling Juice: Mango, Pineapple and Coconut Hemp-based CBD Sparkling Juice with mango, pineapple, and coconut – 0% ABV
DankHouse Brewing Co.
Newark, Ohio
Chasing Trees: Strain 12 Double IPA dry-hopped with Nelson Sauvin, Strata, and Medusa – 8% ABV
Double Nickel Brewing Co.
Pennsauken Township, New Jersey
Super Mega Dank 420 Kush Daddy Supreme Double dry-hopped Hazy IPA – 7% ABV
Invasive Species Brewing
Fort Lauderdale, Florida
Munch Blaster 420 Banana S'mores Imperial Stout – 11% ABV
Lupulin Brewing
Big Lake, Minnesota
Strictly Illegal Triple India Pale Ale – 11.5% ABV
SingleCut Beersmiths
Astoria, New York
Metäl! DDH Double IPA brewed as an ode to the 2nd wave of heavy metal – 7.7% ABV
Tripping Animals Brewing Co.
Doral, Florida
Shark Nacho Double IPA with Amarillo, Amarillo Cryo, Columbus – 8.5% ABV
Untitled Art
Waunakee, Wisconsin
Hazier Triple IPA Triple IPA – 9.8% ABV
When Will My Beer Box Arrive?
To ensure the beer is as fresh as possible for the live stream festival on April 24th, boxes will not begin to ship until early April. All beer boxes will be received by Friday, April 23rd.
Is Shipping Included In the Cost of the 420 Craft Beer Festival?
Yes!
What States Can Receive Beer Boxes For The 420 Digital Craft Beer Festival?
Beer boxes are available for shipping to select zip codes in AK, AZ, CA, CO, CT, DC, DE, FL, ID, IL, IN, LA, MA, NE, NH, NM, NY, NJ, NV, OH, OK, OR, PA, RI, TX, VA, WA, and WI If you live in another state and want to participate, we suggest ordering a box to a friend in one of the eligible states and arranging a pickup from them. Unfortunately, for legal reasons, we're unable to ship to any states NOT listed above.
If you have any questions about which zip codes we're able to hit in a given state, just put in your shipping info on the ticket page. If the order doesn't go through, we're unable to ship to your zip code. We suggest trying to ship to a nearby friend!
Do I Need To Sign on Delivery For The Beer Box?
Yes. Please make sure someone 21+ is available to sign for the beer box when it arrives.
What If My Box Of Beers Shows Up Damaged?
Please contact [email protected] or call 845-462-7899 for assistance.
Where Is My Tracking Information?
After Half Time ships out your beer, your local carrier should get in touch with tracking information and an estimated delivery date. Please be patient! If you still have questions, please contact [email protected] or call 845-462-7899 for assistance.
If I Live Near a Half Time Location, Can I Pick Up My Box In Person?
Yes! If you'd like to pick up your box in person, you'll still need to purchase it online. Once your order has been placed, please email [email protected] to coordinate your pickup and receive a refund for your shipping costs ($24.99). Refunds will be issued approximately two weeks prior to the event. In your email, be sure to indicate whether you will pick up at the Poughkeepsie or Mamaroneck store. Please note that you MUST email Half Time prior to March 20th.
Approximately two weeks prior to the event you will receive an email notification that your order is ready for pickup. Please do not attempt to pick up your order prior to receiving this email. You will not receive a refund for unclaimed boxes. Please note that once you email Half Time and request an in-store pick-up, you may not change your mind and request to have the box shipped to you.
Where Can I Get Tickets For The 420 Digital Craft Beer Festival?
Tickets for Hop Culture's 420 Digital Craft Beer Festival go on sale at 9 AM EST on 2/24/21 exclusively from our friends at Half Time Beverage. The ticket page is available here.
When Do Sales End For The 420 Digital Craft Beer Festival?
Ticket sales will end on March 28th 11:59PM OH, CO & FL. All other states' shipping will now end on April 3 the end of the day.
Can I Get A Refund?
All sales are final. Please order carefully!
Liked this article? Sign up for our newsletter to get the best craft beer writing on the web delivered straight to your inbox.