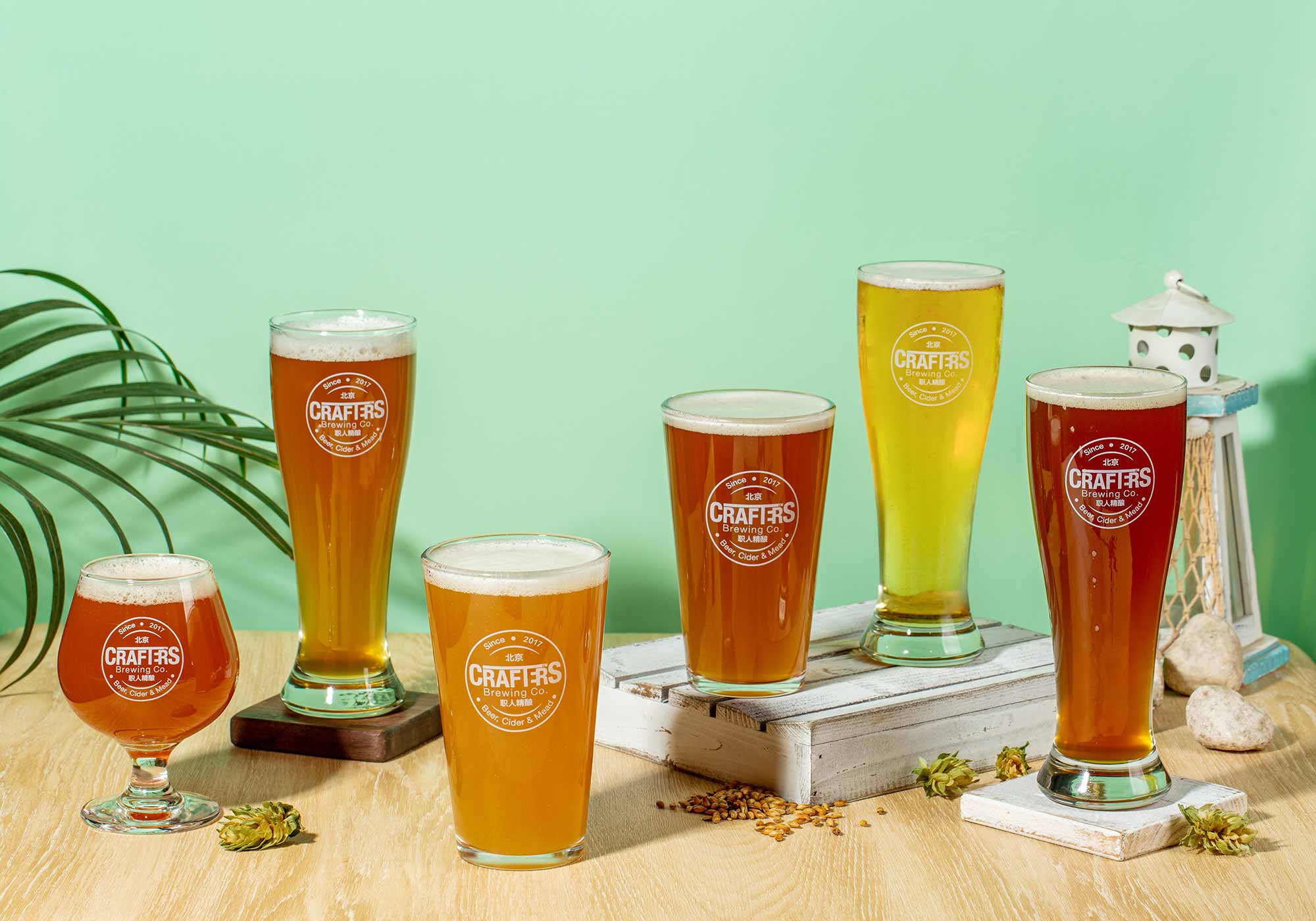 Photogaphy courtesy of Jon Parry
For the last few years, I've bought my dad beer or some type of beer-adjacent gift for Father's Day. And dad, feel free to chime in here, but I haven't heard any complaints yet!
This year, I see no reason to buck the trend. And in fact, Father's Day this year seems extra special. In the United States, we've finally seemed to have turned a corner. With more and more cities opening up, people are beginning to travel again, planning trips to the beach, jaunts to the lake house, hikes in the mountains, and day adventures in the backyard.
Falling right at the cusp of summer, Father's Day is the perfect time to find that ideal way to tell Dad you love him… and that it might be okay to consider safely leaving the house. Or, if your dad isn't ready for that step yet, to post up in the backyard with one of these seven cool, beer-loving items.
From a rare box of beer to a Game of Thrones-esque tankard, the Hop Culture team has found the best gifts to tell your beer-loving Dad he's like your 2015 vintage of Cigar City's Hunahpu Imperial Stout — just getting better with age!
Top Seven Beer Gifts For Dad on Father's Day
For The Stylish Dad: Hop Culture Bucket Hat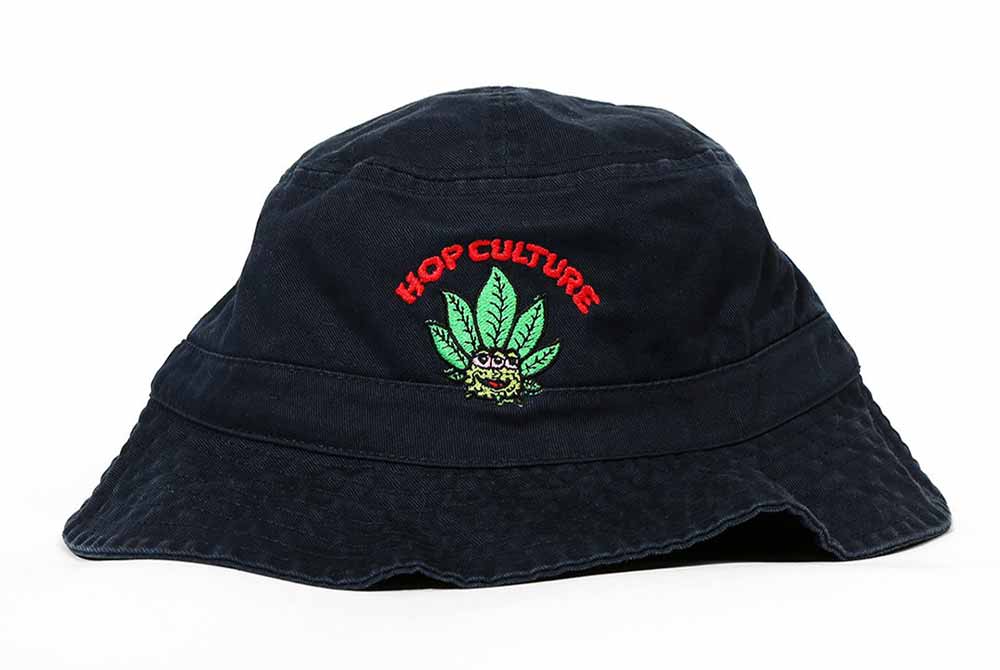 Block out the haters (and the UV rays) with Hop Culture's bucket hat. This wide-brimmed cap is here to keep your dad's head protected in style. Designed by Killer Acid for the Juicy Brews 420 Digital Craft Beer Festival, this is our own stylish way to help your dad avert sunburn, whether he's manning the grill in the backyard or lounging in the sand on the beach.
For The Father's Day Grillmaster: Swag Brewery Beer Infused Hot Sauce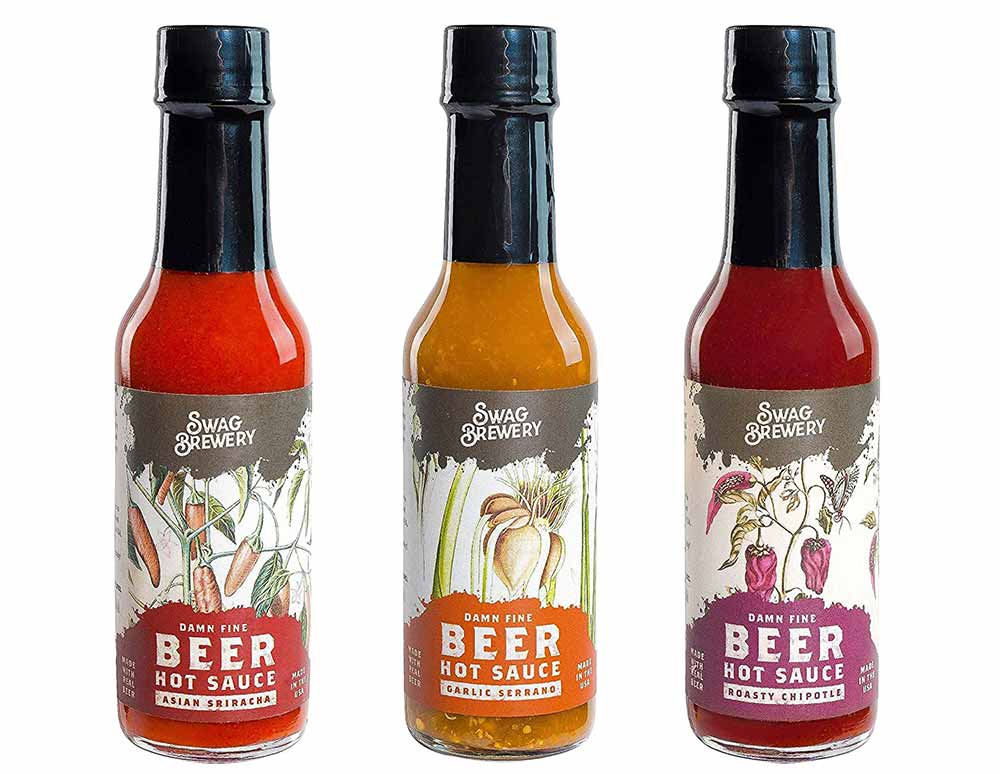 The perfect grilling condiment, Swag Brewery's beer-infused hot sauces combine real beer with a cornucopia of peppers for a delicious addition to any backyard barbecue. It comes in three bold flavors including Asian Sriracha, Garlic Serrano, and Roasty Chipotle.
For the Father's Day Homerun: Ticket to Untappd's San Diego Festival at the Padres' Petco Park

Take dad out to the ball game ⚾🍻 Our friends at Untappd are kicking off their first in-person festival of the year at Petco Park, home of the Padres in San Diego, CA. Tickets went on sale to the general public on Fri. May 28th, so step up to the plate, nab yours for dad, and get ready to enjoy some suds out on the diamond. Dare we say this is a home run?
For The Adventurous Dad: The Rare Beer Club or The Hop-Heads Beer Club
As I mentioned, giving dad a box of beer for Father's day is a surefire win. The only question is what beer to give him? If you're having trouble deciding, consider a monthly subscription box.
Before the famed beer critic Michael Jackson passed away, he founded The Rare Beer Club, a monthly subscription box that includes limited release bottles from around the world. For $38.95, subscribers get two 750ml bottles. The current team behind the club has experience judging The Great American Beer Festival and heading brewing operations at the 100+ location BJ's Brewhouse, so you get rare bottles you actually want, from Jolly Pumpkin's L'épouvantail Noir (Oak-Aged Saison with pumpkin and blackberries) to The Lost Abbey's Righteous Son.
For the dad that loves his hazy IPAs and DIPAs, the Hop-Heads Club delivers a box of a dozen IPAs, Double IPAs, Session IPAs, IPLs, Imperial IPLs, Hoppy Pale ales, and even the occasional Red Ale every month. Recently, the club featured both canned and bottled selections from classics like Fulton, Uinta, and Bent River.
Buy The Rare Beer Club Now: Save $15 With Code SAVE15
Buy The Hop-Heads Club Now: Save $15 With Code SAVE15
For The Father's Day Traveler: Canvas Beer Caddy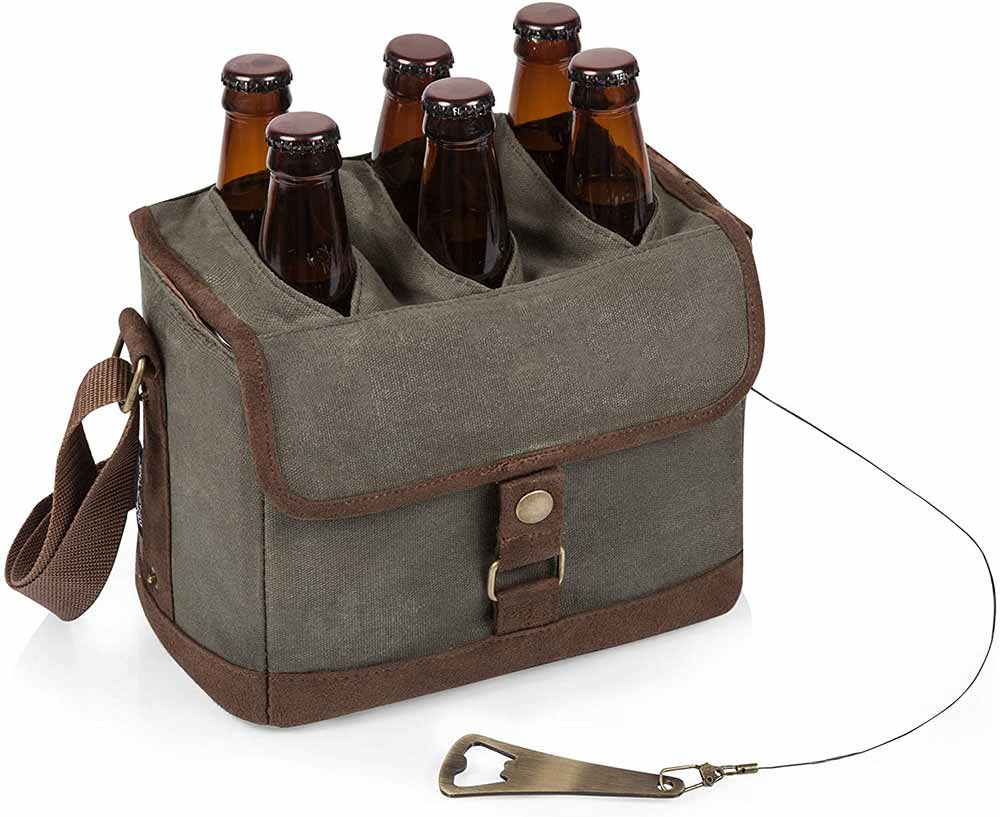 Stylish, durable, and practical, this beer caddy not only holds six bottles of beer but also features an integrated bottle opener. Wherever your dad likes to take his beer whether it's to the golf course, lake, or neighbor's deck, he'll have everything he needs in one elegant canvas carrier. This is a conversation-starting piece that says more than, 'I just stopped by the store on the way and picked up this six-pack.'
For the Traditional Dad: Wooden Viking Tankard Mug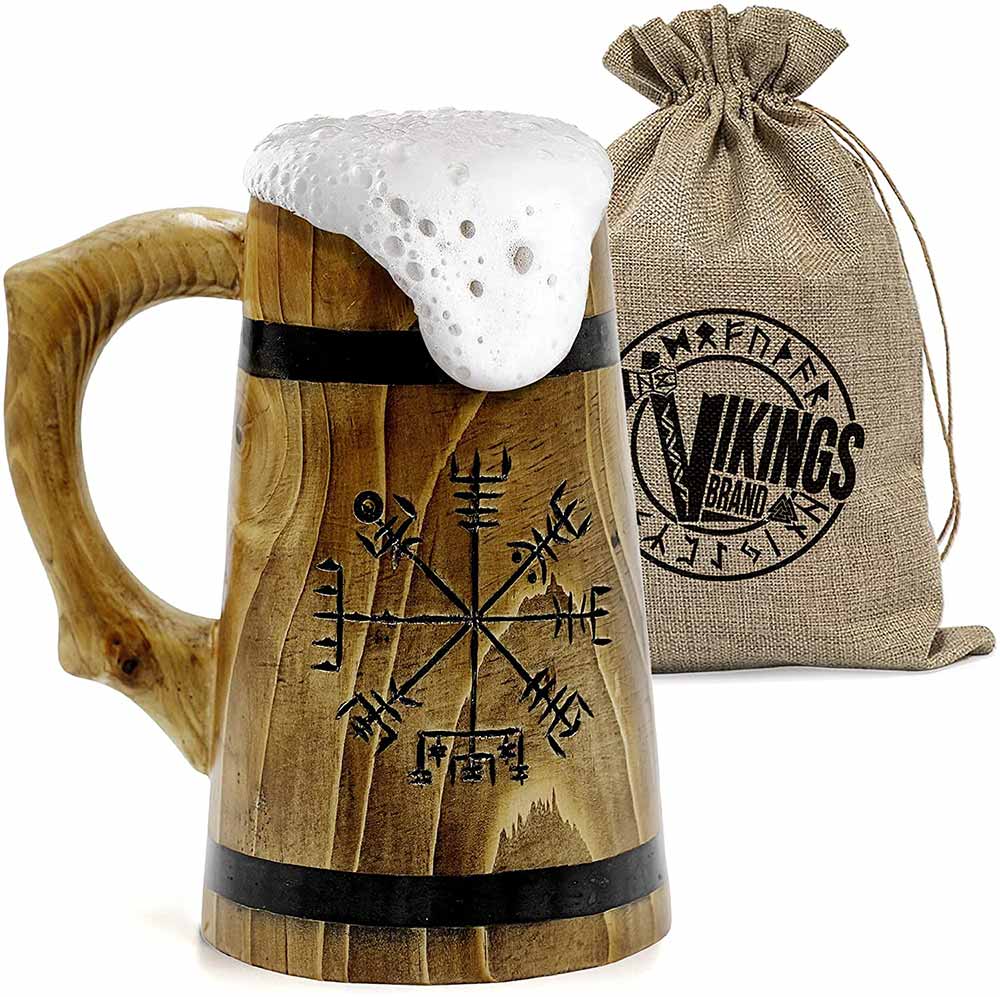 Look, we're fans of all the latest in drinking gear, from YETI Colsters and MiiR Camp Cups to even just your standard Teku and our own Hop Culture tumblers. But sometimes we have a feeling your dad just wants to return to tradition, turn on Game of Thrones, and drink beer like a Medieval knight or Viking. Crafted from genuine wood, this tankard completes the fantasy. Thick and heavy-duty, this mug is perfect for slamming down on tables and aggressively toasting with.
Buy the Yeti Rambler Colster Now: $25
Buy The MiiR Camp Cup Now: $25
For The Ultimate Father's Day Treat: Tavour Sample Mixed Beer Gift Box Set
Our friends at Tavour let you curate your own box of beer by choosing beer from over 650+ breweries nationwide. But, if your dad isn't sure exactly what beers he loves, have Tavour curate a sample set. With a little bit of everything including IPAs, saisons, wild ales, imperial stouts, and more this box comes with four-to-six of Tavour's highest-rated beers. It's the perfect present for the dabbling craft beer connoisseur.
Unless otherwise noted, all of the products featured on Hop Culture are independently chosen by our editorial team. However, Hop Culture may earn a commission from purchases made through affiliate links on the site.
Liked this article? Sign up for our newsletter to get the best craft beer writing on the web delivered straight to your inbox.