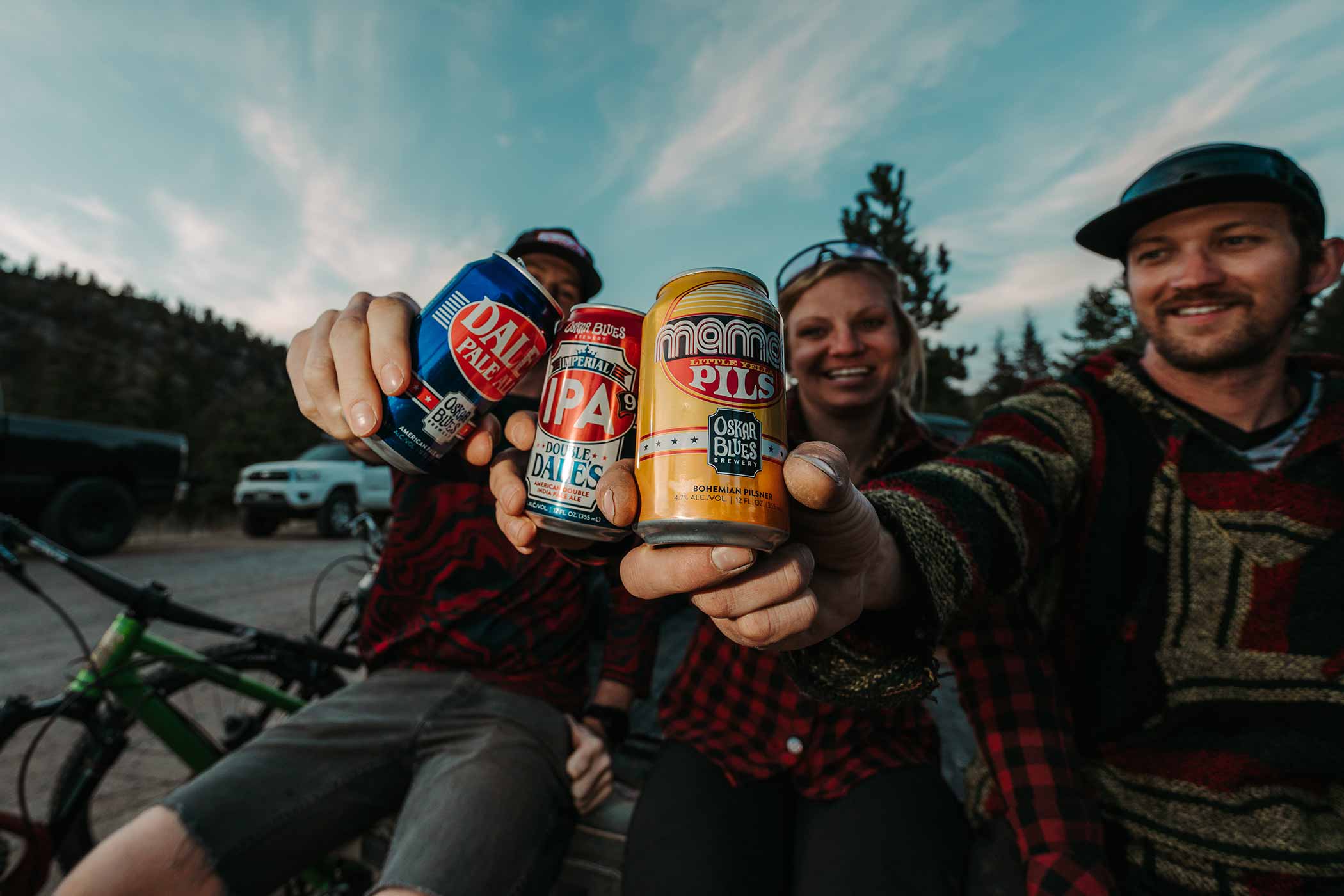 Photography courtesy of Oskar Blues Brewery
Editor's Note:
This is a paid, sponsored post presented by our friends at the Oskar Blues.
Oskar Blues has always done things a little differently. Twenty years ago, founder Dale Katechis decided he wanted to take craft beer on a bike ride. But how to do that? By replying to an unsolicited fax for a used hand-seamer and putting the original craft beer into a can, of course.
Now, as the renowned brewery celebrates this two decade CANiversary, they want to recognize the fans (i.e. you) who have helped them grow all these years from that drafty basement in their brewpub in Lyons, CO.
Afterall, brewing beer and starting a brewery is hard work. But so is your own day job, side hustle, creative gig, or whatever you do for "work."
You deserve some recognition too.
For all these years blowing off steam with Oskar Blues beers.
For all those hours between Friday at 5 o'clock and Monday morning raising a pint and crushing a can.
Drinking may not be the hardest job, but it does deserve some recognition.
That's why their brewery team is searching the nation to find the Oskar Blues Brewery 20th CANiversary "Employee of the Year."
A few sweet prizes will be up for grabs, including one hundred limited-edition custom "Employee of the Month" vacuum-insulated can coolers. And for one lucky winner, an exclusive Oskar Blues swag pack (so you can dress like you work there) along with a custom "Employee of the Year" plaque with your face on it to hang in their taprooms.
You have the chance to be a part of Oskar Blues' bold, fresh legacy, forever etching your name into the very halls where Dale first changed the course of the beer industry forever.
How?
Well, it's as simple as drinking an Oskar Blues' beer or two or three and checking them in on the Untappd App between August 5th and September 5th.
Sweet, Tell Me More!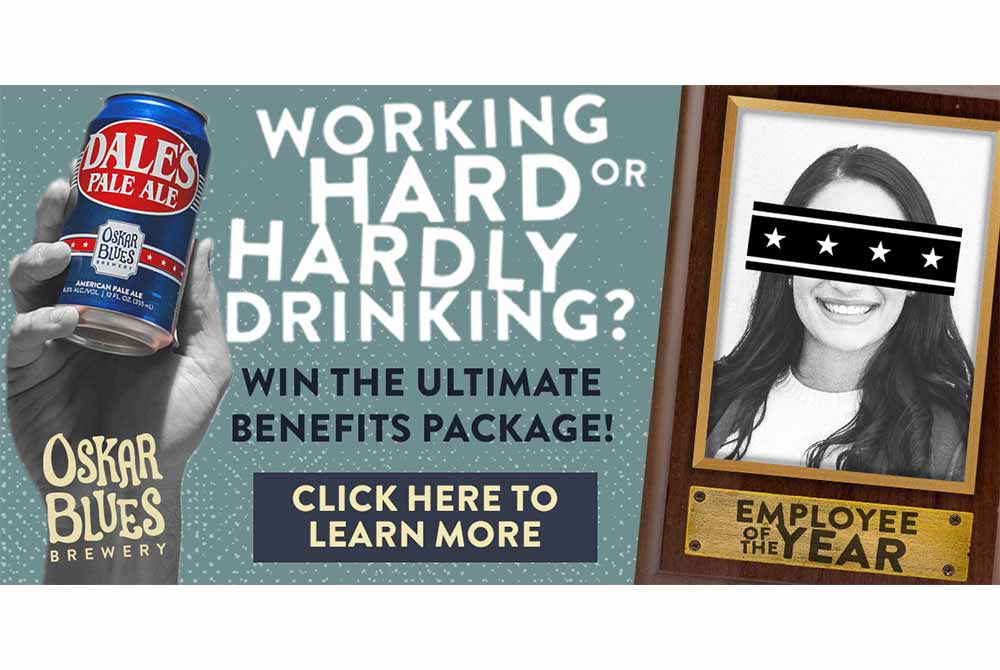 Oskar Blues has always been at the vanguard of craft beer. Whether brewing its own Scotch ale, Old Chub, or the boundary-breaking Ten FIDY imperial stout (FIDY stands for "Fuck the Industry, Do it Yourself").
Whether crafting one of our favorite session IPAs—One-y, the brewery's own revolutionary take on a craft American pale lager called Oskar's Lager, or the new hazy pale ale collab with CamelBak called Bak Country.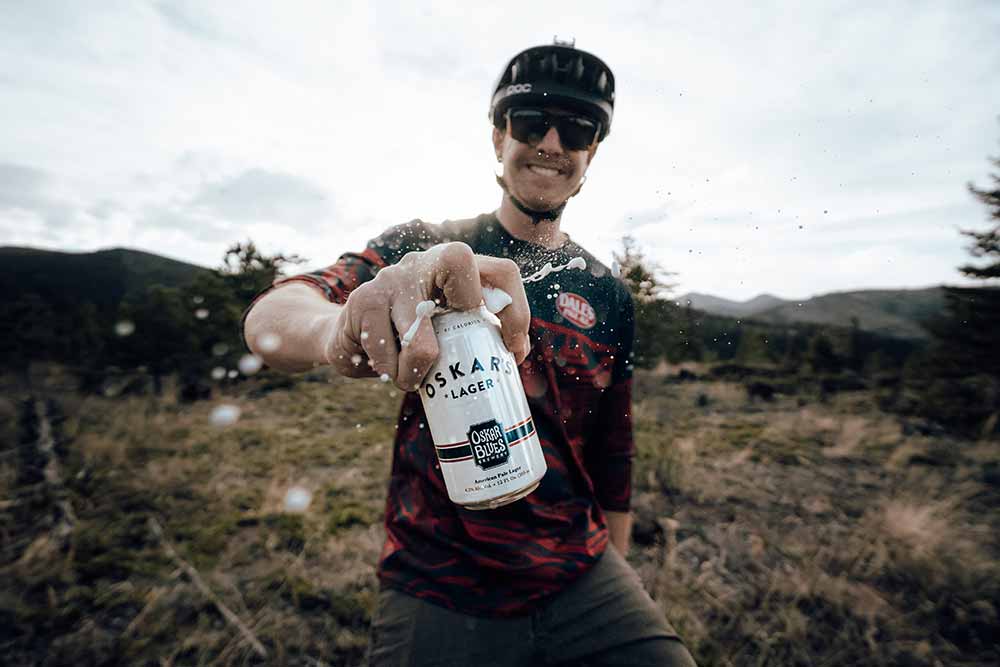 Whether starting a new line of IPAs such as the Can-O-Bliss IPA Series and Steep Coast Mountain Double IPA Series.
Or the beer that started it all—Dale's Pale Ale.
All this is to say that all you need to do for a chance at becoming a legendary Oskar Blues fan is to…drink some Oskar Blues beers and check them in on Untappd between August 5th and September 5th.
That's it!
The more you drink, the more you can level up.
Each beer upgrades you to the next level, starting with "Employee of the Week."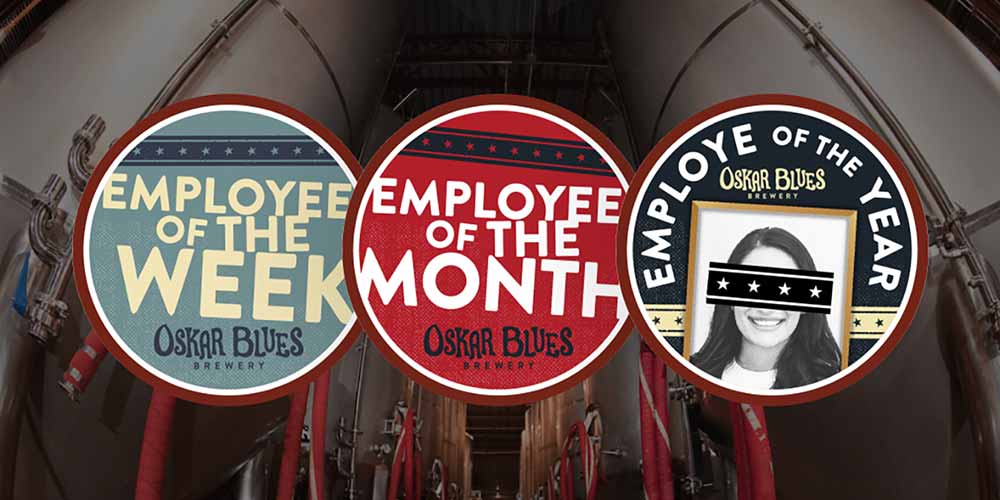 Employee of the Week
Becoming an "Employee of the Week" is pretty simple. Just check-in any one Oskar Blues beer on the Untappd app.
One check-in gets you the exclusive "Employee of the Week" badge.
We recommend going for a beer that bucked convention like Dale's Pale Ale.
Or even the newest collab with CamelBak—Bak Country, a 5.8% hazy pale ale.
You can't go wrong drinking any of Oskar Blues' beers. The only wrong move would be to stop there.
Employee of the Month
Pull a double and down two different Oskar Blues beers this month and check them in on Untappd for the chance to win an official "Employee of the Month" can cooler.
We recommend drinking a Double Dales because two is better than one. This legendary beer doubles down on the hops for a DIPA worthy of carrying on the Dale name. Although maybe drink one on Saturday and one on Sunday because, at 9% ABV, drinking two in one night could sneak up on you.
But luckily, if you are looking for a beer you can drink two of in one sitting, Oskar Blues recently released Oskar's Lager. The beer all their brewers wanted to drink in bars and taprooms, but could never find.
So they brewed their own.
Clocking in at only 95 calories, 2.5 grams of carbs, and a 4.2% ABV, Oskar's Lager offers that classic light lager drinking experience, but with a huge punch of flavor.
This is the post-lawn mowing, post-hiking, post-shift beer that keeps on giving.
Speaking of…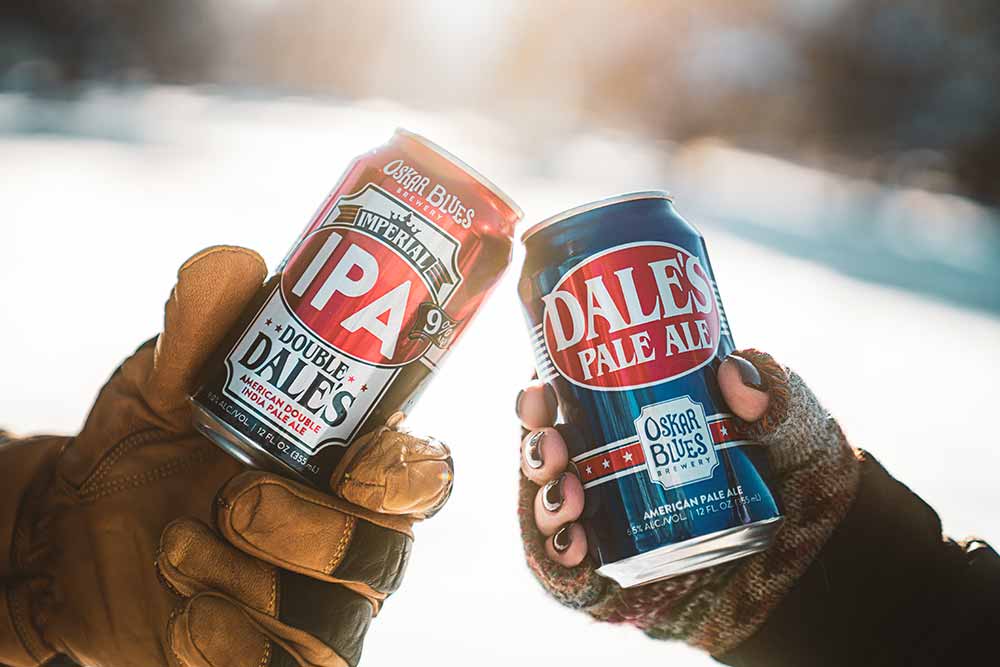 Employee of the Year
Okay, you overachiever, we see you putting in that overtime. Crush and check-in three different Oskar Blues beers this month on Untappd and you'll qualify as an "Employee of the Year" with the opportunity to win the "Ultimate Benefits Package."
As a part of the package, you'll win an exclusive swag pack. But most importantly, you'll get a plaque with your very own name on it to hang in Oskar Blues taproom forever and ever.
Become a part of Oskar Blues tradition and lore just by drinking three Ten FIDYs. We're joking! Although drinking three would be pretty legendary, don't do that. You'll probably end up on the floor instead of on a plaque on the wall.
For our money, here's the move. Pick up The Works Mixpack, which includes: three cans of Dales and Double Dales and six cans of Oskar's Lager. Bring it to your next party and technically you and three of your friends can each drink three beers, qualifying you all to be Oskar Blues Employees of the Year.
Well, What Are You Waiting For?
Whether you've been drinking Oskar Blues since the first can of Dale's was packaged in 2002 or you cracked your first Oskar's Lager this week, Oskar Blues wants to honor your outstanding performance.
Get drinking and checking in beers to become an official Oskar Blues Employee of the Year!