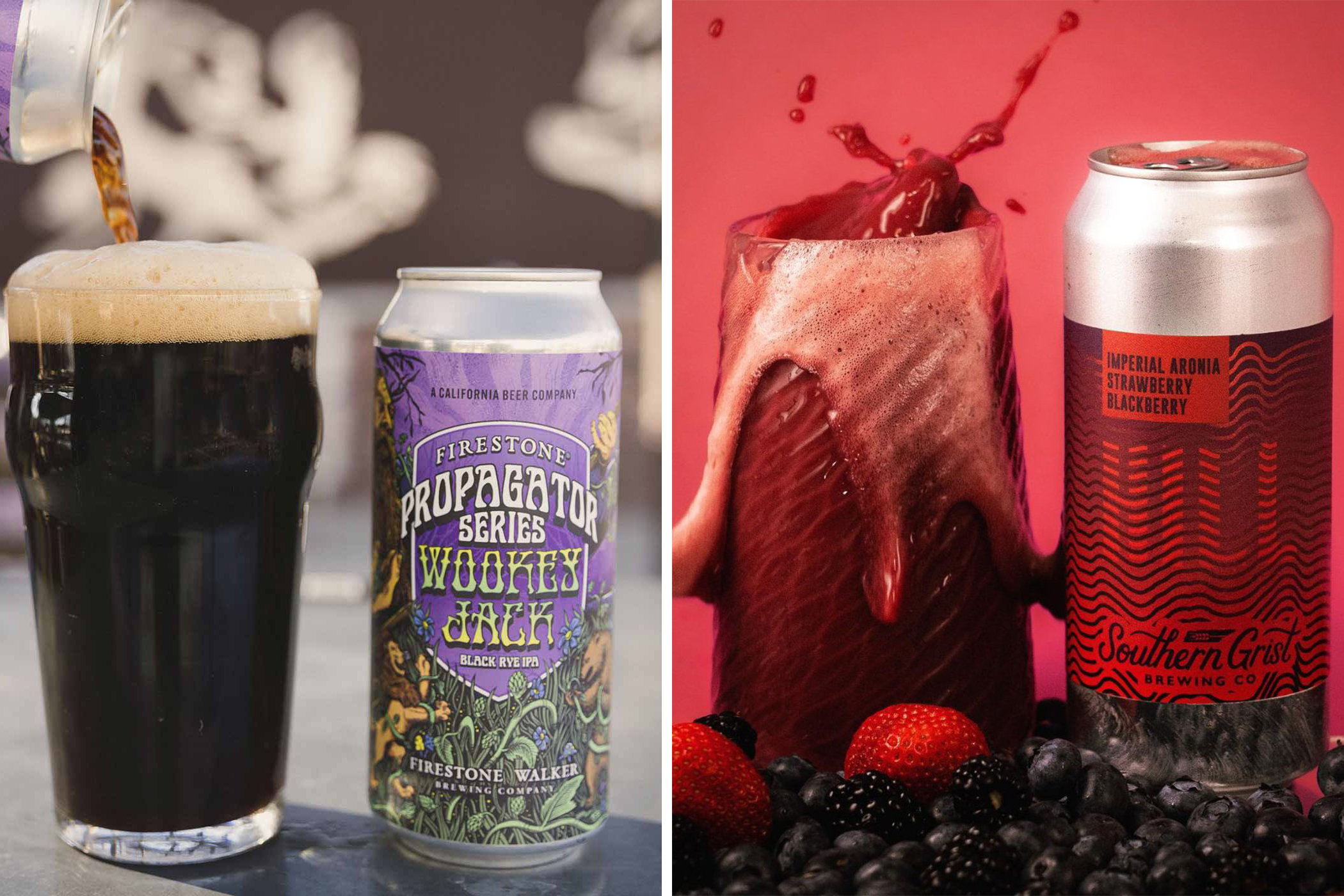 Photography courtesy of Firestone Walker Brewing Company (on the left) and Southern Grist Brewing Company (on the right)
Summer is almost over. Which is why we need to write about the best beers we're drinking more than ever.
Do you think we're being too dramatic? We've passed the summer equinox, meaning days have already begun to shorten. Our only three-day weekend of the season, is already behind us. And we can practically smell the cinnamon and nutmeg wafting through the air with the impending release of pumpkin beers. So one could say that it's practically fall already!
Alright, fine, we're being dramatic. Summer isn't over quite yet.
Afterall, we did just publish our piece on the "20 Best Beers to Drink in Summer 2022." So let's not get too far ahead of ourselves.
Along with our "12 Best Session IPAs Available in Most Stores Right Now," because in the hotter months we love light-bodied, easy-going beers that we can drink two or three of happily without killing our brains.
But just because it's hot out and light all the time (although not for long, muahaha), doesn't mean we need to forsake dark beers all together. Black IPAs are an almost cult-like style pairing darker malts with hops that seem to be swinging back into favor.
Holiday-wise, we enjoyed our favorite celebration of the month "National Dive Bar Day" by visiting our nineteen favorite watering holes.
Lastly, we could not be more excited to hear that the Great American Beer Festival (GABF) will be honoring its 40th anniversary with the return of an in-person festival in Denver, CO, from October 6-8. Did you know that the first-ever GABF only featured twenty-four breweries, forty-seven beers, and around 800 attendees. Here are fourteen other fun facts you probably didn't know about GABF.
Overall, July left us feeling pretty hot. We're not going to lie, we're actually a little excited for autumn to rush in like a Nor'easter. But for now, let's keep those good summertime vibes rolling.
10 Best Beers We Drank in July 2022
Gym Shoe Weather – Funkytown Brewery
Chicago, IL
Belgian Pale Ale – Soft, creamy, not too sweet or too dry, easy to drink but also subtly complex, Belgian pale ale is a highly approachable beer.
Making the style perfect for summer and our list of the "The 20 Best Beers to Drink in Summer 2022."
Gym Shoe Weather from BIPOC-owned Funkytown Brewery in Chicago, IL, is a direct shout-out to the incredible Chicago summers.
Let us tell you: When the warm weather rolls around in the Windy City, folks go crazy.
Everyone emerges from hibernation to lounge on the beach, walk along the lakeshore, chill at a street fair, or hang in the back yard…as much as humanly possible.
Because in a mere few months they'll be thrust back into the throes of winter.
Gym Shoe Weather elegantly captures that frenzy, kicking in at 5.2% ABV for a pleasantly perfect pale replete with a bit of candied stone fruit and peppery kick.
Or as the brewery puts it in their Untappd description, "a perfect, medium-bodied day-drinker that any #sneakerhead will love."
Imperial Aronia Strawberry Blackberry Hill – Southern Grist Brewing Company
Nashville, TN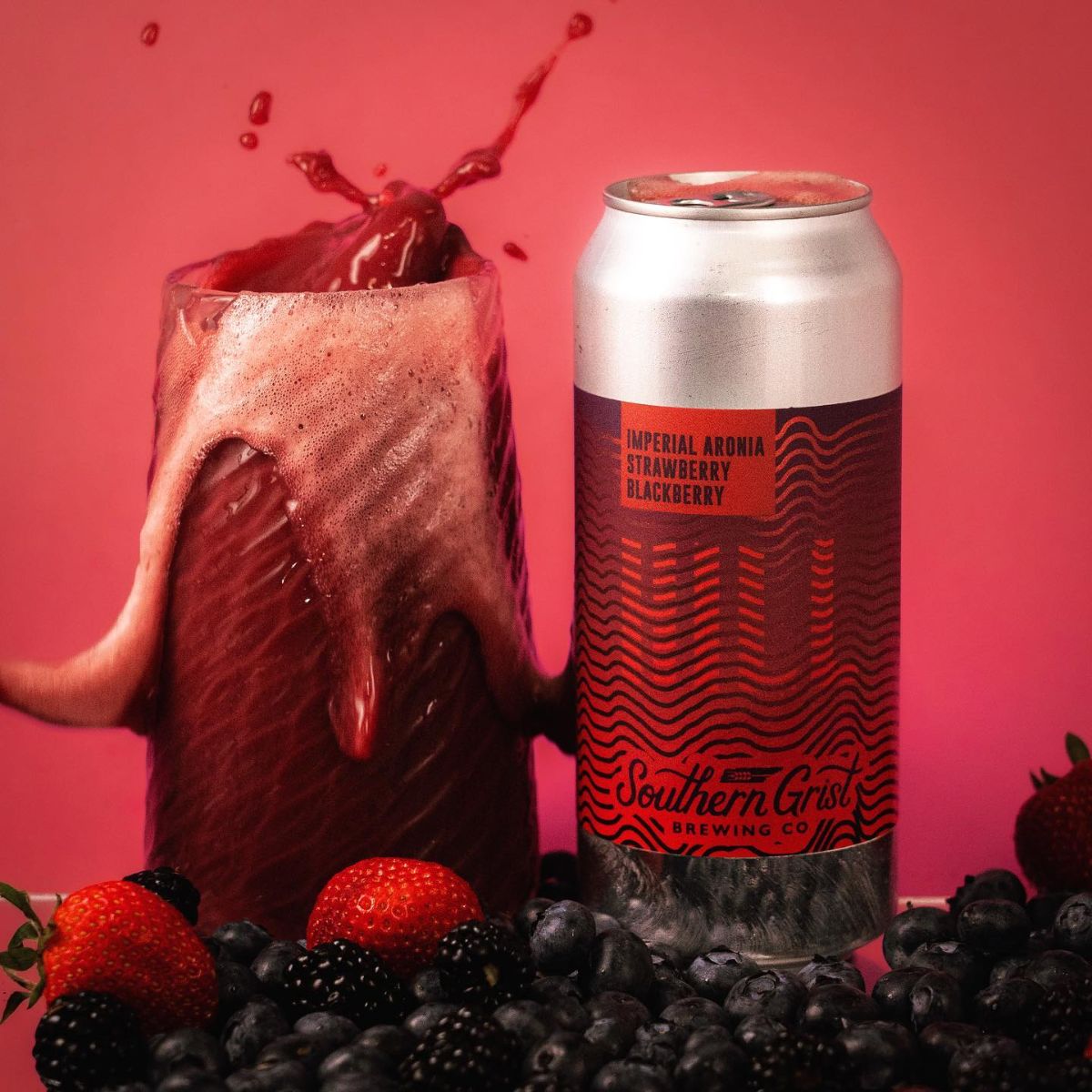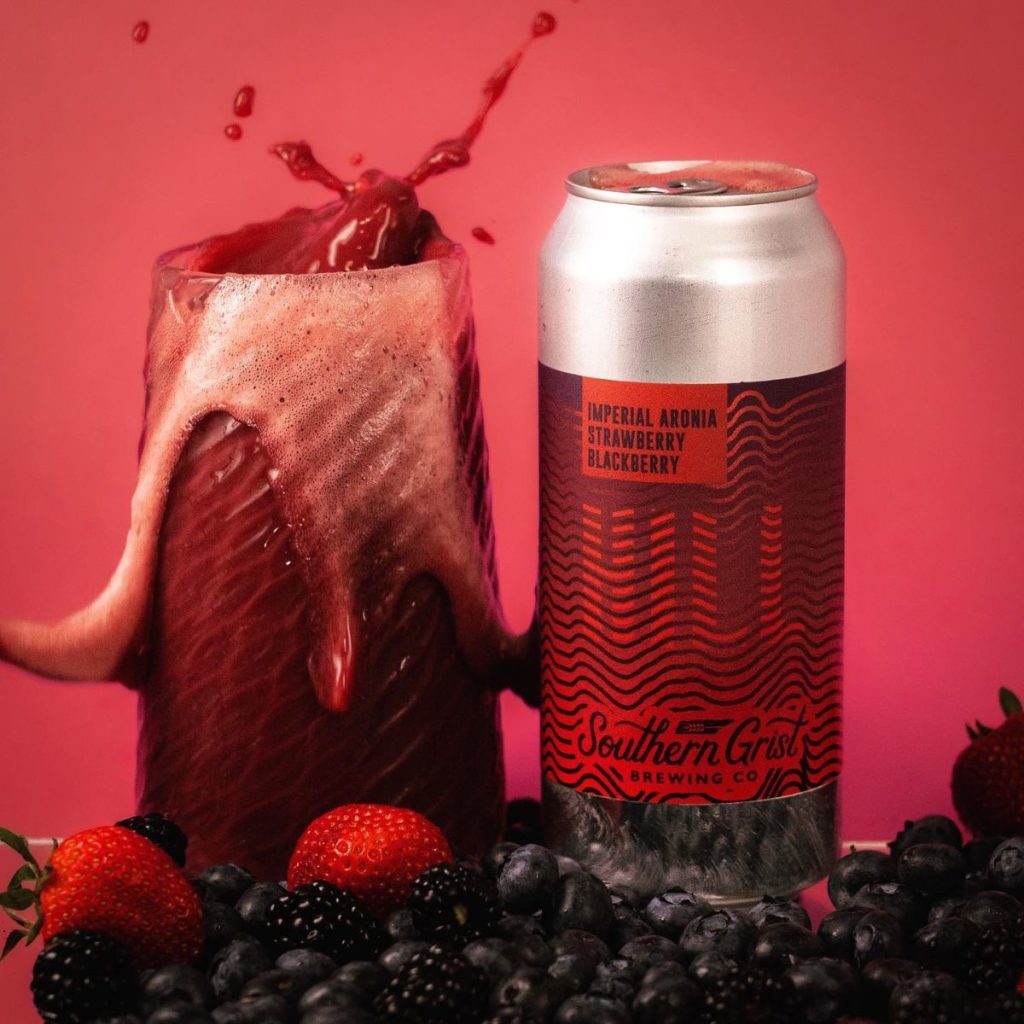 Fruited Sour – An established brewery in Nashville's hierarchy of beer, Southern Grist boasts the epitome of Southern hospitality.
Constantly pushing the boundaries of what it means to be a beer, Southern Grist's dessert-inspired sours have always impressed us.
One of the newest we've tried is Imperial Aronia Strawberry Blackberry Hill.
Brewed with lactose, strawberry purée, blackberry purée, and Aronia berry, this one as you can see pours velvety and jammy.
Southern Grist is just one of our favorite breweries in the Music City.
Nashville hosts an array of breweries with distinct character, each slinging beers that range from classic to trendy—and they're all really, really fantastic.
Lil' Heaven Crushable IPA – Two Roads Brewing Company
Stratford, CT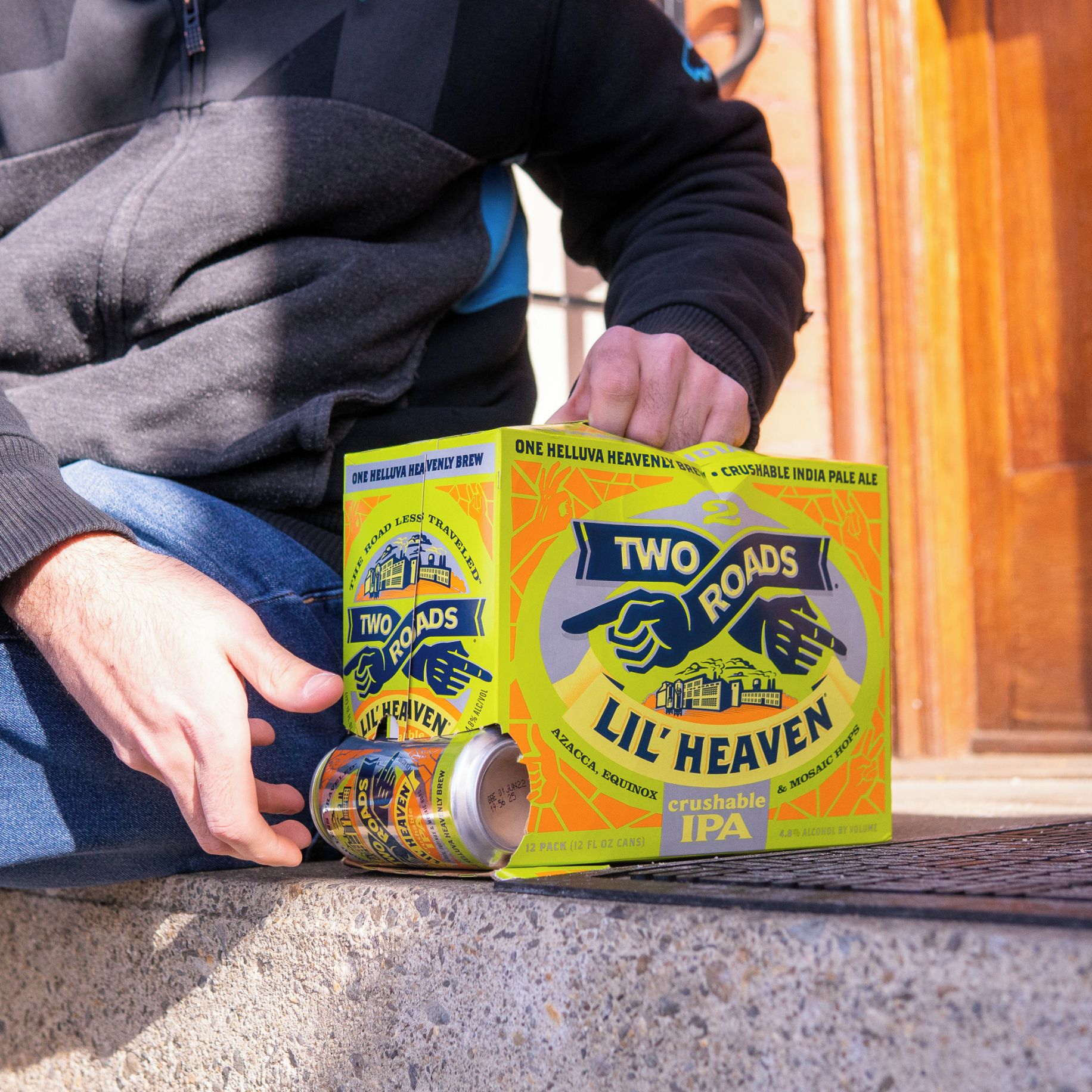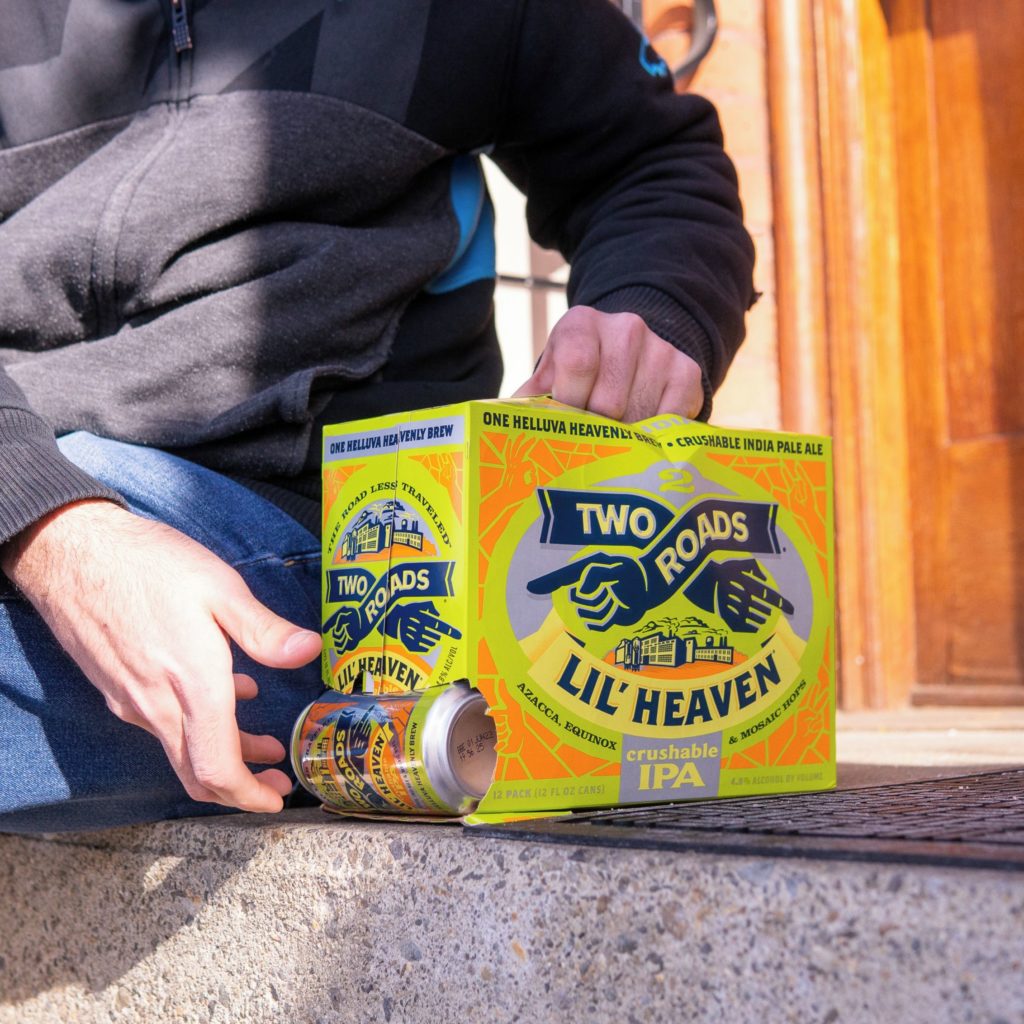 Session IPA – Two Roads released Lil' Heaven back in 2014, so they really were at the vanguard of the crushable IPA phenomenon, especially when you consider the hops Brewmaster Phil Markowski threw in here.
Built with Azacca, Calypso, Equinox, and Mosaic hops, Lil' Heaven hits a skosh below 5% ABV (4.8% ABV) while highlighting some of these interesting hop varieties. Many that were experimental at the time.
A theme we've found among many of these sessionable IPAs: They're considered almost like little cousins, brothers, or sisters to their bigger American or West Coast IPA counterparts.
Hence the use of "lil'" or "little" in many of these names.
Lil' Heaven Crushable IPA fills the need for a year-round sessionable version of some of the Connecticut-based brewery's bigger, bolder offerings.
But for this beer in particular, the moniker goes a little further.
In reality, the name refers to a secret room between the floors of the brewery. Rumor has it, workers in the former US Baird factory building snuck into this "Little Heaven" for naps. Ironic, since drinking two or three of Lil' Heaven won't cause you to hit the hay. Instead, take this session IPA out with you on the boat, to the beach, or wherever your adventure takes you.
Block Print: Strawberry + Vanilla – Foam Brewers
Burlington, VT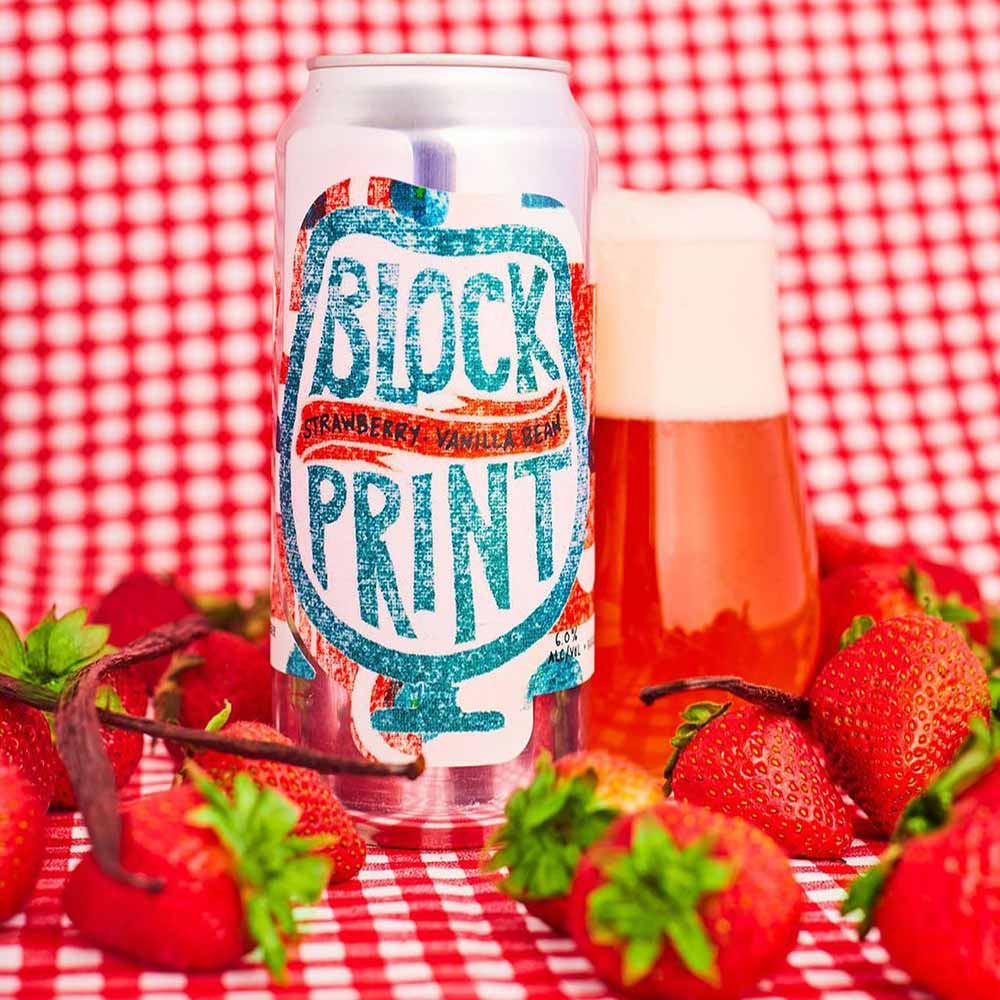 Fruited Sour – It's hard to ignore the iconic picnic vibes of Foam's fruited lactose sour series. Typically released during the warmer months, Foam's sour ale variations riff off that peckish summer pastime. Block Print: Strawberry + Vanilla seems to draw inspiration from strawberry pies cooling on window sills or strawberry shortcake desserts resting in wicker baskets. Conditioned on a mound of strawberries and vanilla beans, this Block Print variant indulges our childhood memories of time spent in parks, but with an adult spin. Which is why we named this fruited sour one of our favorite beers to drink down at picnics galore this summer.
Pale Ale – Sierra Nevada Brewing Co.
Chico, CT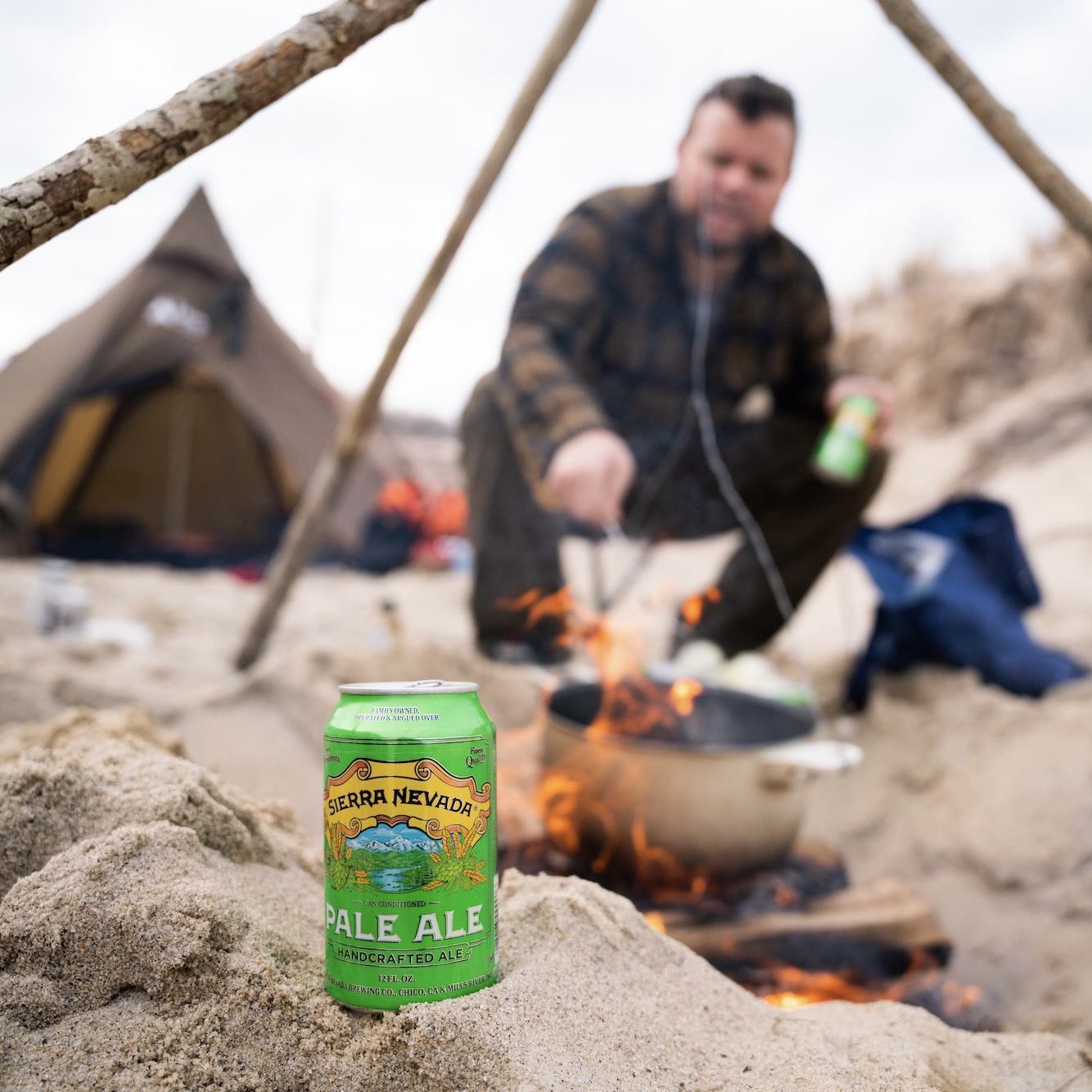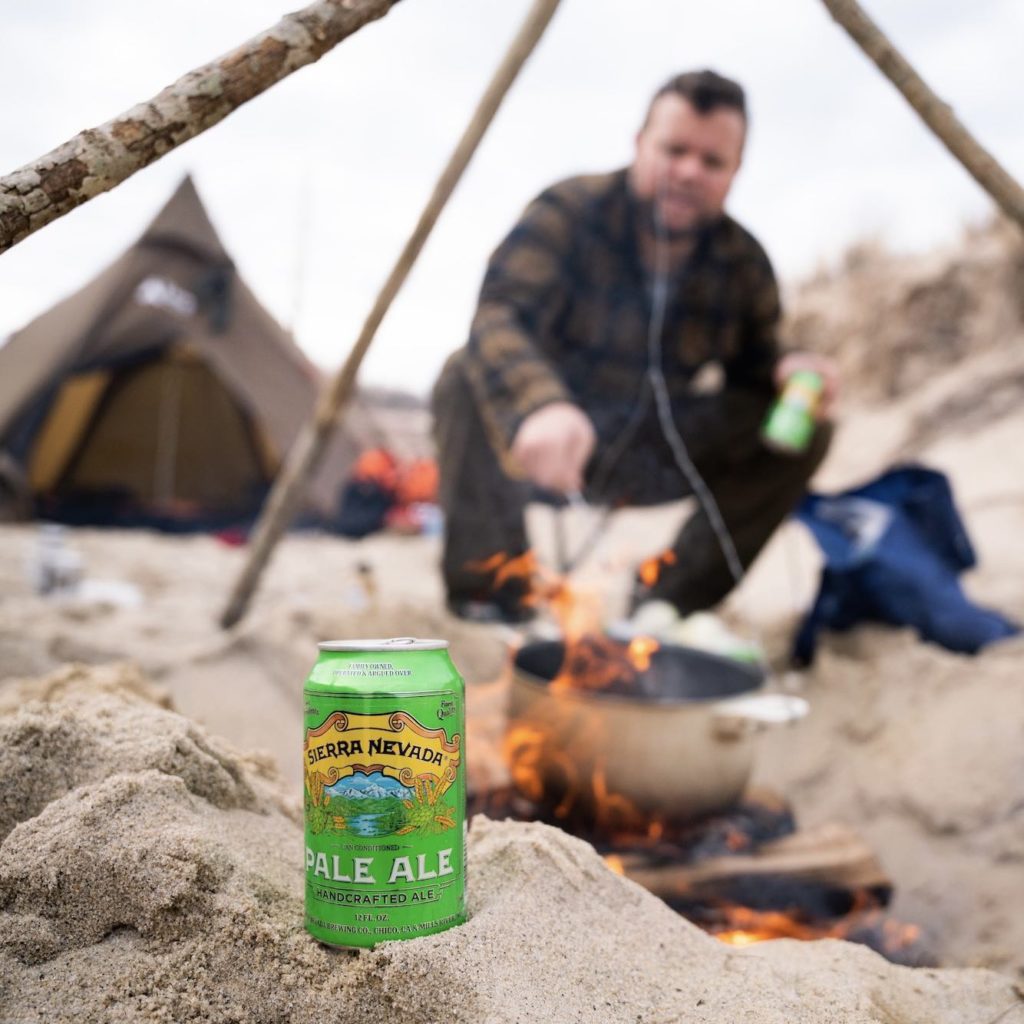 American Pale Ale – Back in 1982, Charlie Papazian hosted the first-ever Great American Beer Festival (GABF). Fun fact: Sierra Nevada was one of the first breweries to ever attend and one of only two—Boulder Beer Co. being the other—to come to every single GABF since. (Here are fourteen other fun facts you probably didn't know about America's most epic beer festival.)
When Sierra Nevada Founder Ken Grossman attended the very first GABF in 1982, he had no idea it would grow to such soaring heights.
At the time, Sierra Nevada was one of (Grossman estimates) six craft breweries at the event with the rest being smaller independent domestic or regional brands.
"The first one, there was really no craft beer scene or craft beer knowledge yet, so to us it was a way of getting the word out and having a chance for consumers to sample our beers out of state," says Grossman. "I remember being in a room with consumers in the hundreds—not thousands. Certainly it was a much more intimate affair. You had a chance to talk to everybody in attendance."
And everybody fell in love with Sierra Nevada's Pale Ale.
While beer judging in the format we're familiar with at GABF didn't start until 1987, Papazian did create a three-tiered consumer poll in 1983. Attendees (not judges) rated their favorite beers of the festival.
Sierra Nevada's Pale Ale won first place in the very first consumer poll
Since then, Sierra Nevada's Pale Ale has gone on to become one of the most iconic craft beers in America.
And it's one we find ourselves reaching for again and again, especially during the summer.
Bak Country – Oskar Blues Brewery
Longmont, CO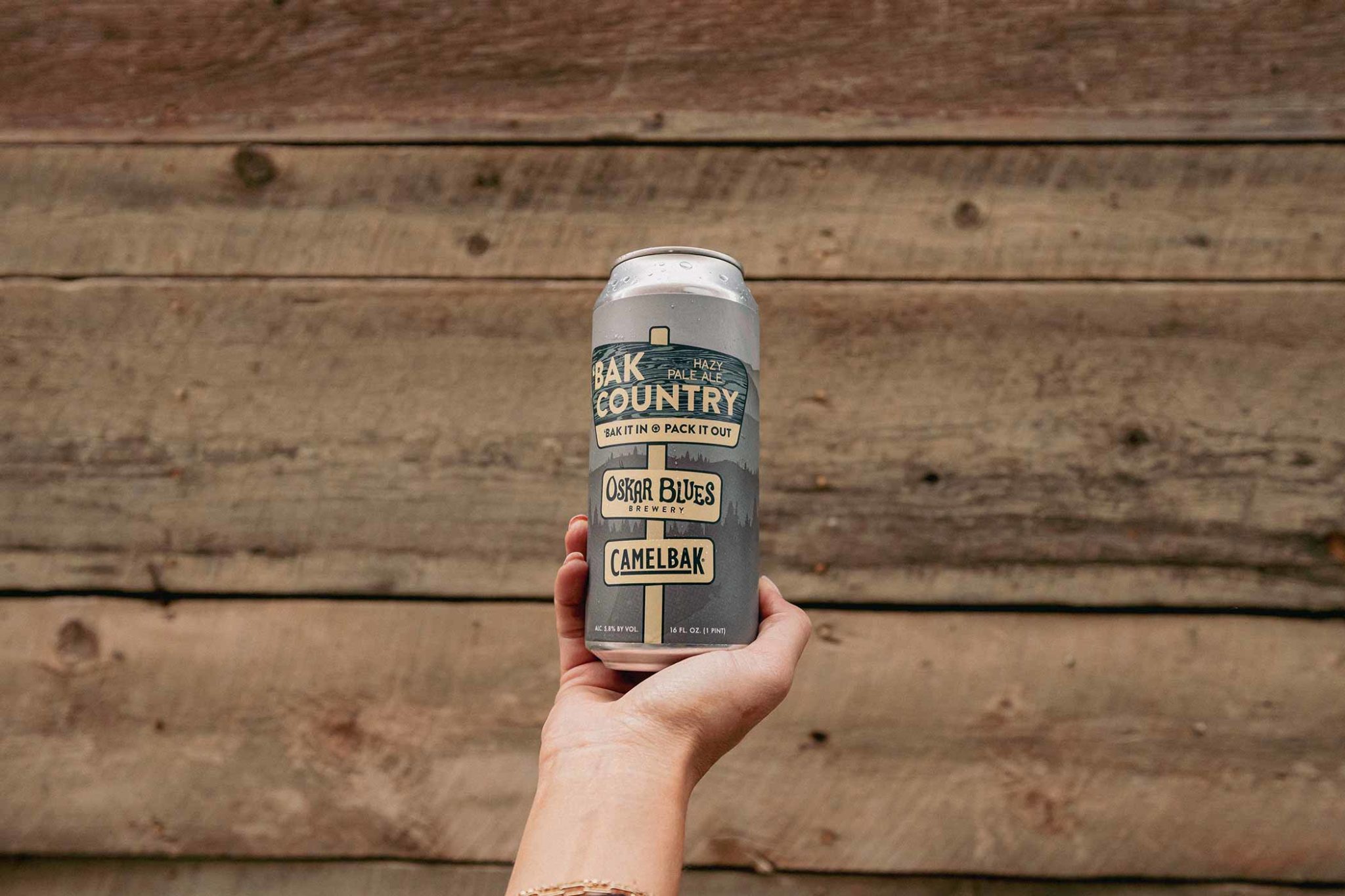 Hazy Pale Ale – Brewed in collaboration with CamelBak to celebrate the launch of their new ChillBak backpack cooler (that holds twenty-four cans of beer along with six liters of water in a separate pouch), Bak Country represents a beer built for adventurers.
"Both of our stories started on the backs of mountain bikers, so it made perfect sense to partner with trailblazers such as Oskar Blues," says Jessa Sargent, manager, social media & brand partnerships at CamelBak.
Both teams wanted something light-bodied, citrus and tropical forward, and most importantly, geared towards people active outdoors.
Accordingly, this hazy pale ale clocks in at 5.8% ABV, but is incredibly refreshing, thirst-quenching and packed with flavor thanks to an incredible lineup of hops.
On the hot side you'll find Calypso and Mosaic. Both building blocks for that tropical backbone.
But the dry hop is where things get really interesting. Equal parts Mandarina Bavaria, a German hop, and Idaho 7 impart lots of citrus, sweet fruit, and tropical hop notes. Plus Citra LUPOMAX and a hop called Grungeist. "This hop is very intriguing," says Juice Drapeau, head brewer at Oskar Blues Pilot Brewery in Lyons, CO. "It has some nice passion fruit and tropical character, but also stone fruit and red berry; it packs a punch."
Drapeau continues, "The goal is to be juicy, smooth, silky, and very citrus and tropical driven."
Mission accomplished.
All in all, Bak Country is a beer for those weekend warriors who want to bring cold ones with them on a bike ride on the trail, on a hike up the mountain, on a trek to the beach, or wherever they go.
Barbarian Haze – 3 Floyds Brewery
Charlton, MA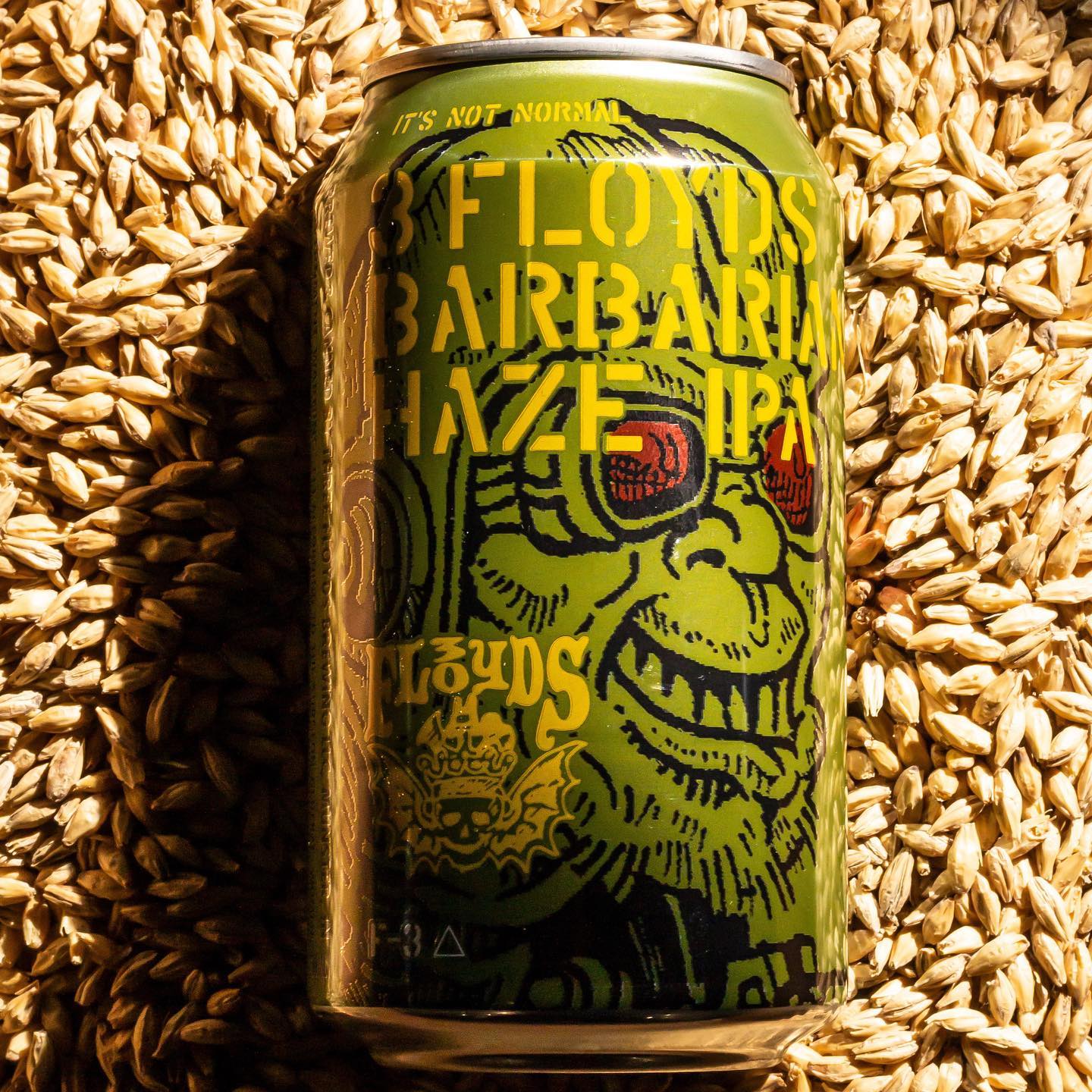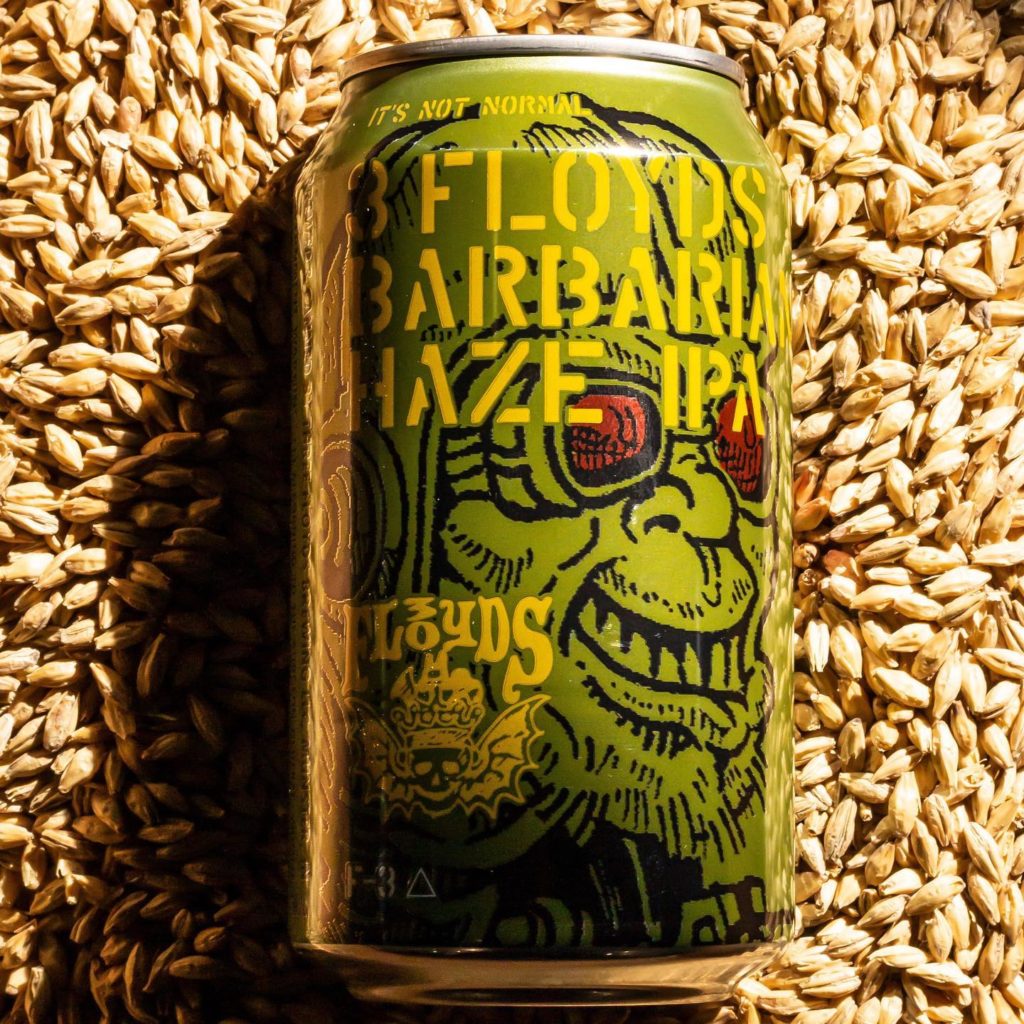 Hazy IPA – 3 Floyds' take on a hazy IPA, Barbarian Haze pairs a robust hop character with a much softer malt profile for a fairly medium-bodied approach to a hazy. Huge wafts of tropical fruits like pineapple, mango, and papaya dominate here and continue throughout the first and last sip. Although, these will be accompanied by a predominant sweet grass and hay undertone.
Hazies are incredible beers whether drinking them on their own or pairing with food. And we've been long overdue on writing this "5-Minute Guide to Hazy IPA Food Pairing." But our longtime freelance writer Andy Krump was up to the task. He suggests pairing Barbarian Haze with a dish like bar pizza baked with a crunchy crust, slathered with marinara, and topped with equally crunchy veggies.
The crisp dough, unctuous cheese, and firm peppers, olives, and onions make a beautiful counterpoint to Barbarian Haze's floral and fruity components.
Wookey Jack – Firestone Walker Brewing Company
Paso Robles, CA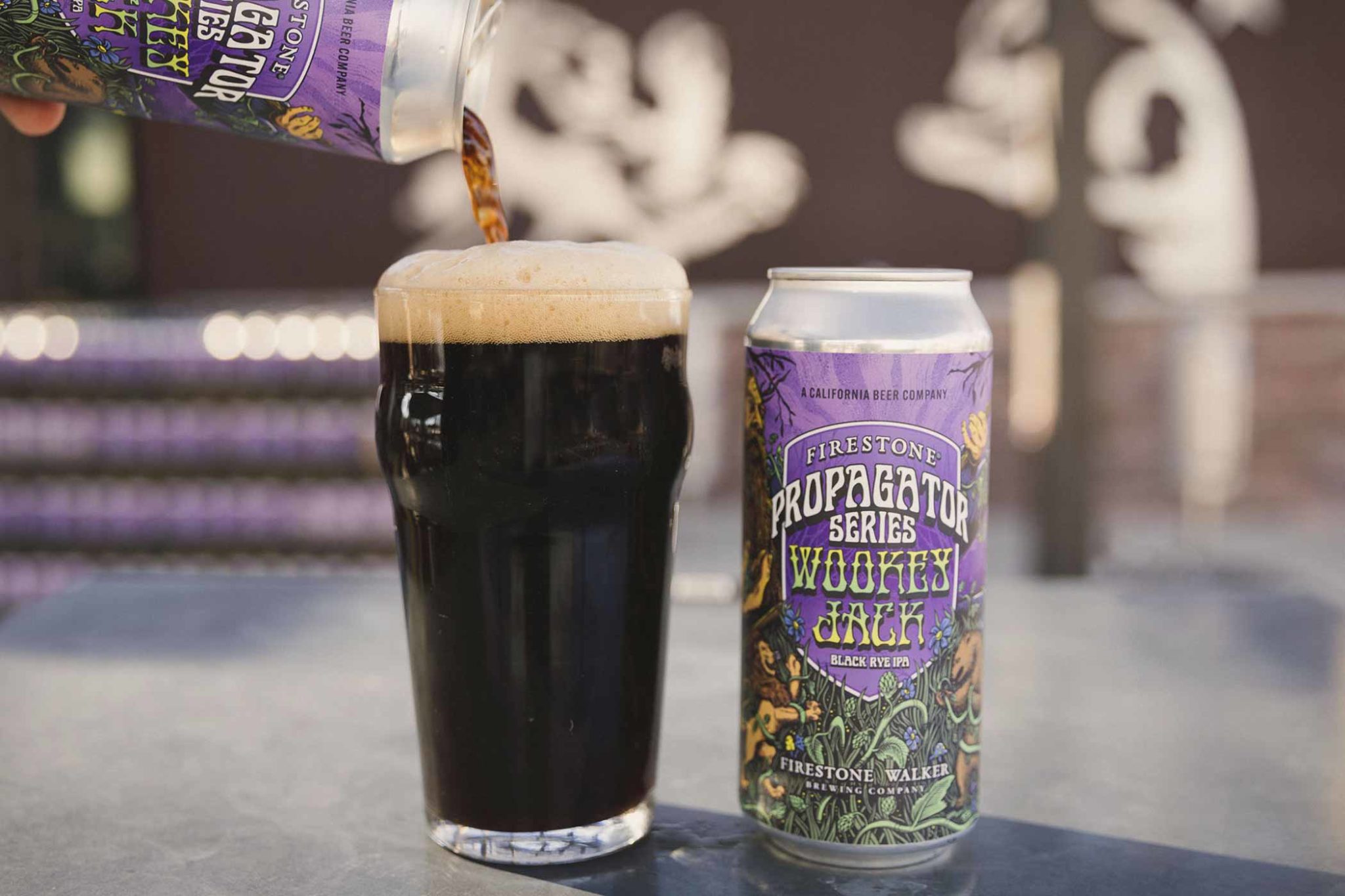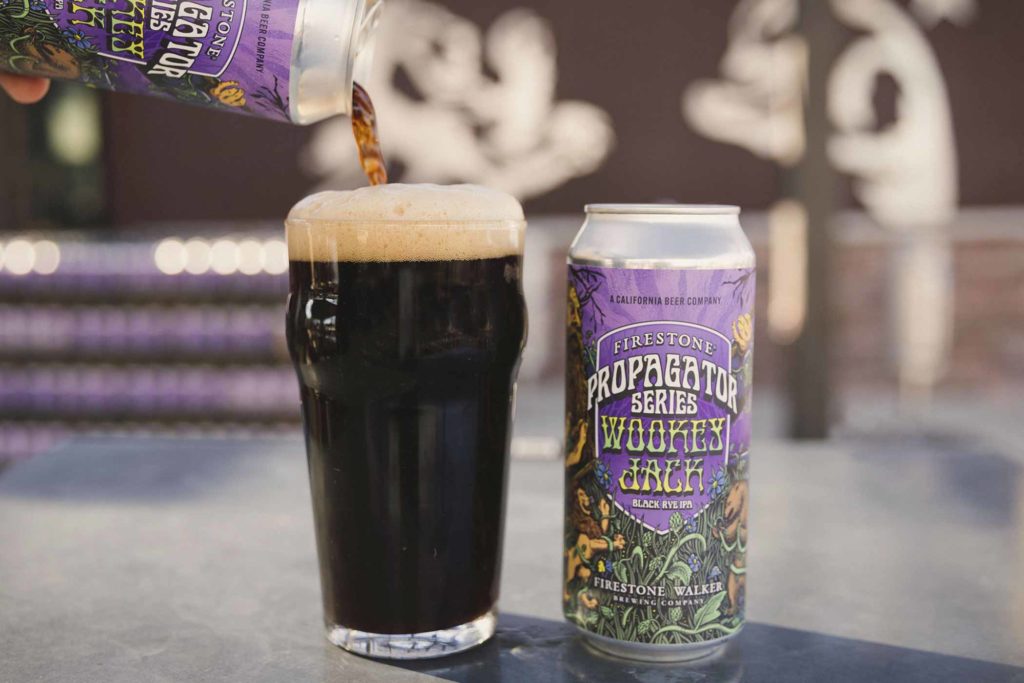 Black IPA – An intriguing style, Black IPAs combine darker malts with a bevy of hops. This style falls perplexingly in the middle of a Venn diagram with a sort of dry Irish stout in one circle and a West Coast IPA in the other.
"In simple terms, it's an IPA using dark malts; it's a hoppy dark beer," says Jeremy Moynier, senior manager of innovation & supply chain at Stone Brewing. "I'm a stout lover and an IPA lover, so this is a sweet spot for me."
Black IPAs have developed an almost cult-like following. Reaching their heyday around 2012, many breweries discontinued their versions sometime after 2015. But recently, well-known iterations such as Stone's Sublimely Self-Righteous* and Firestone Walker's Wookey Jack* have been resurrected.
Stone's Black IPA in particular has been the number one most-requested beer from fans since it left the marketplace in 2017.
Similarly, Wookey Jack has been a beer fans coveted since it fell out of rotation several years ago.
Following the mantra, "Gnarly on the outside yet refined on the inside," Wookey Jack includes pale malt, malted rye, a dash of Cara-Rye, Midnight Wheat from Briess, and debittered black malt alongside Citra and Amarillo hops for a robust roasty yet dank treasure.
*Editor's Note: Wookey Jack isn't currently available, but will be making an appearance again this December. Keep an eye out for it! While Stone's Sublimely Self-Righteous did enjoy a limited run early in the year, Stone has no plans currently to brew the beer again.
Run Wild IPA – Athletic Brewing Co.
Seattle, WA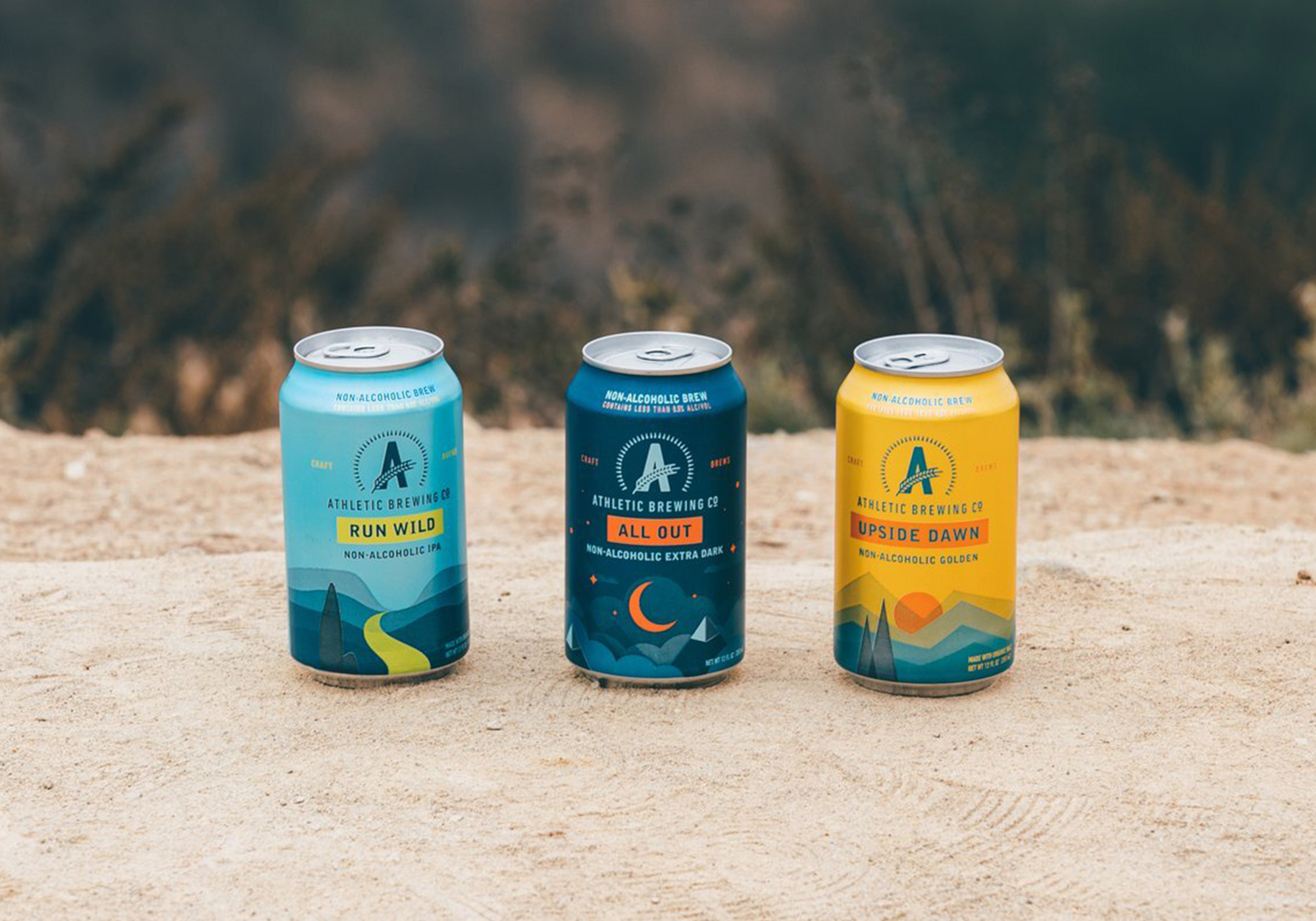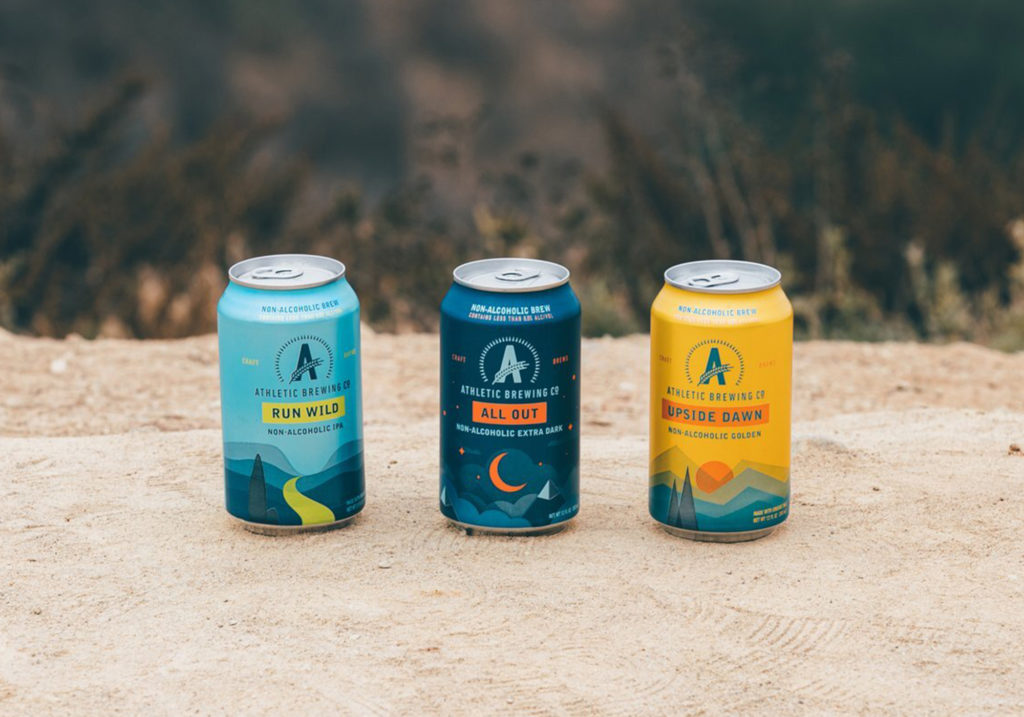 Non-Alcoholic IPA – Here's the question of summer 2022: Is non-alcoholic beer just another trend?
According to NielsenIQ, the non-alcoholic beer category grew 31.7 percent from 2020 to 2021.
In the United States, much of the early interest in NA beers was inspired—and captured—by Athletic Brewing Company.
Founded in 2017 and launched in 2018 by Bill Shufelt and John Walker, the company last summer produced 105,000 barrels of non-alcoholic beer, enough to make it the twenty-seventh largest craft brewery in the United States—all without producing a single drop of alcohol.
"We came into a category that was dormant for thirty years," says Shufelt, co-founder and CEO of Athletic Brewing Company. "The metaphorical boulder was standing still and it took a lot of pushing to really get the category going."
One of our favorite Athletic beers that we find ourselves continually stocking in our beer fridge is their flagship Run Wild IPA.
Billed by Athletic Brewing as "the ultimate sessionable IPA," Run Wild boasts a bevy of five Northwest hops for a true taste of the bine minus the alcohol bite. If you try just one non-alcoholic IPA in July, it should probably be Run Wild. But you don't have to take our word for it. Just take a look at the awards Run Wild racked up: 2020 Silver International Beer Challenge, 2020 Gold Best of Craft Beer Awards, Best Non-Alcoholic Beer USA at the World Beer Awards, 2020 Gold U.S. Open of Beer, 2021 Gold Winner U.S. Open of Beer, and 2021 Bronze International Beer Challenge.
Suppai – Ever Grain Brewing Co. x Shojo Beer Co.
Camp Hill, PA x Miami, FL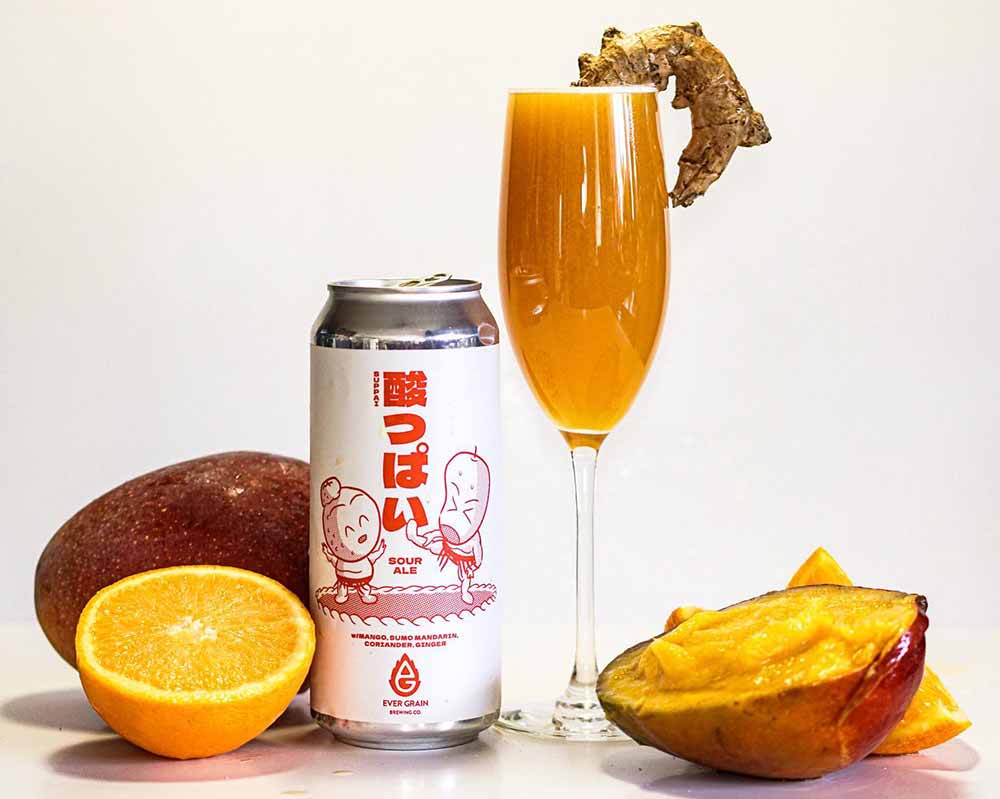 Fruited Sour – When two of our favorite breweries collab it warms our heart like a glass of cocoa on a cold winter's eve. Or in this case a flute of fruited sour ale cold conditioned with mango, sumo mandarin, coriander, and ginger on a summer's day.
Shojo calls this one "Miami in a can." And in a place like South Florida where brilliant breweries run rampant, that's saying a lot. Luckily, this fruited sour lives up to the hype. Equal parts tart, tangy, and a tad spicy thanks to the ginger this zinger gives you a kick in the mouth in the best way.
In full transparency, we also really dug the other beer Ever Grain and Shojo collabed on—Kiri unfiltered pilsner. But this sour ale seemed a bit more fitting for the crushing July heat.