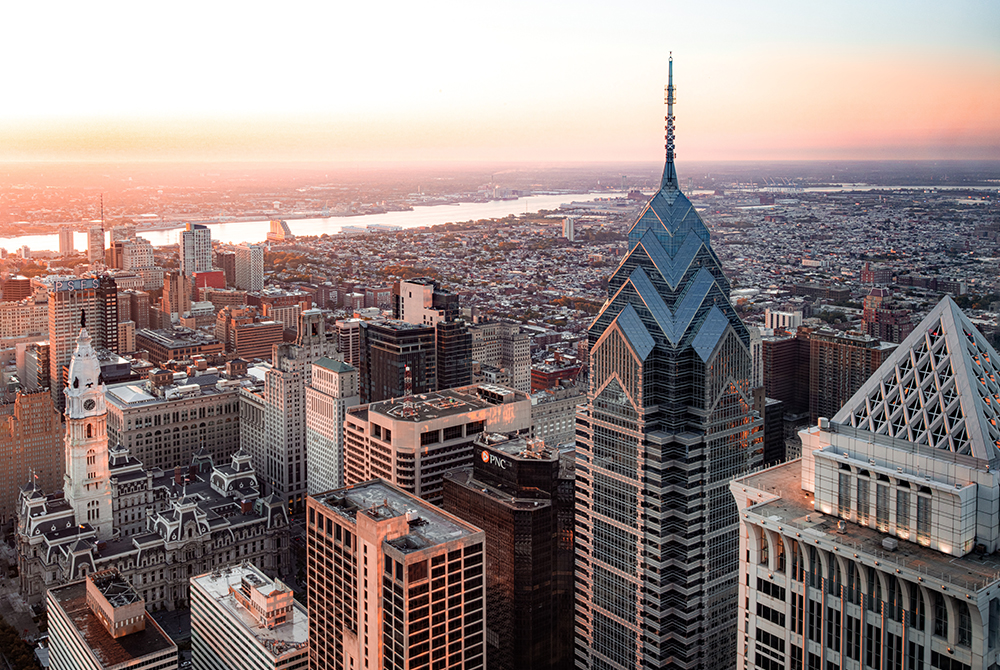 Philadelphia, the city of Brotherly Love, the cheesesteak capital, Wawa wonderland, and home to the iconic Liberty Bell, is a metropolis bursting with culture, history, and amazing food and beer. Whether you're dancing on the streets with strangers or yelling Go Birds to everyone you meet, there's a jawn everywhere for people in this city. And, while I'm not West Philadelphia born and raised (Fresh Prince of Bel-Air reference intended), we have immense respect for this city and wanted to share all the best activities and taprooms to explore this Fall in Philadelphia. So, head to the SEPTA buses. And let's do this.
Workout on Rocky Steps
Enjoy a sweaty workout at one of Philadelphia's most popular attractions: the Rocky Statue and Steps. Known for the famous scene in Rocky III, the steps are the perfect place to get in your stair workout. Don't forget to take a picture at the top with your arms raised in victory. Consider it a Philly rite of passage.
What you'll need:
Headphones: Blast famous Philadelphia artists like Hall & Oates and Meek Mill to power through the strenuous stair workout.
Water bottle: Stay hydrated every step of the way with this sleek water bottle.
Towel: Wipe off the sweaty workout with one of these microfiber absorbent workout towels.
Best Nearby Taproom: Crime and Punishment Brewing Co. – Don't be scared. This Philly brewery mere blocks from the Rocky Steps founded by Mike Wambolt combined two of Wambolt's loves: Russian Literature and brewing. A frequent Hop Culture Juicy Brews participant and named one of our best breweries in Philadelphia, Crime and Punishment is a brewery with a distinct point-of-view. They brew imaginative beers from their Vistok Double IPA with Citra and Galaxy to Shamanka Sour Ale with pineapple, guava, and coconut.
Night in Independence Beer Garden
If you're looking for an outdoor retreat overlooking the Bell Center and Independence National Historical Park, we've got you covered. The Independence Beer Garden is the place to be on a Friday night. From American favorite foods to 40 taps of craft beer, this Philly hot spot offers a bit of everything. Gather (socially distant) with a group of friends and bask in Happy Hour.
What you'll need:
Wallet: with the amount of delicious food served here, don't forget your wallet!
Sunglasses: block the Philadelphia glistening sun with a cute pair of sunglasses.
Sweatshirt: Bring a sweatshirt and enjoy the fall breeze of the East Coast. Show some appreciation for the city of Brotherly Love with this sweatshirt.
Best Nearby Taproom: 2nd Story Brewing Co. – After you've kicked off your night at Independence Beer Garden, head over to 2nd Story Brewing Co. As one of our 5 favorite breweries in Philly, 2nd Story taps into what they call your second story, "the passion we have deep inside…the things we love to do because it defines who we are." That passion flows heavily through all of 2nd Story's beers. Try Helles Yes lager or their iconic Fritz's Lager.
Picnic in Rittenhouse Square Park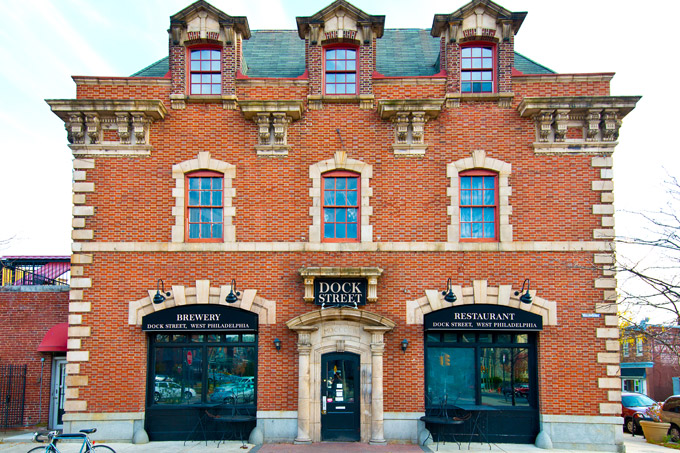 In the hub of the bustling city lies Rittenhouse Square Park. Relax here for a picnic, sunbathing, or a stroll amid the autumn leaves, manicured lawns, and sculptures.
What you'll need:
Picnic blanket: Grab a stylish picnic blanket for extra relaxation.
Cheeseboard: Who doesn't love a charcuterie board for a picnic? Bring along this unique cheese board set, the perfect serving tray.
Bottle opener: Enjoy your charcuterie and favorite craft beer with this bottle opener.
Best Nearby Taproom: Dock Street Brewery – Before you hit the park for a picnic stop by Dock Street. While there, grab a couple cans of their award-winning Man Full of Trouble Porter or Amber Ale to take with you. Hailed as Philadelphia's first microbrewery, Dock Street proudly claims to be the brave sailor in a "proverbial sea of watered down and adjunct-plagued lagers." Their 35-year old Czech-style Pilsner is a testament to the brewery's strong reputation in the city of Brotherly Love. Dock Street South is this revered brewery's newest location and just a 20-minute walk (or about a five-minute bike ride) from Rittenhouse Square Park.
Morning in Reading Terminal Market
One of the nation's oldest and largest public markets, Reading Terminal Market is the place to enjoy a wide plethora of different cuisines. From Philly cheesesteaks with or without onions to a Pennsylvania Dutch cookie, you can find your favorite foods here. Whether you want to sit and eat or stroll through the vast food bazaars, you'll leave with enough food to last you for weeks.
What you'll need:
Bag: Carry your handmade imported crafts and exotic foods from the market in this bag, while also showing your die hard allegiance to the Eagles.
Coffee mug: Any morning doing absolutely any activity requires a coffee. Bring homemade coffee or stop by Wawa before you head to the market so you can sip and shop.
Hat – Dress in style for the market with this fun Hop Culture dad hat.
Best Nearby Taproom: Mainstay Independent Brewing Co. – After you've satiated your appetite at Reading Terminal Market you'll be fueled up to take a slightly longer stroll over to Mainstay Independent Brewing. The authentically and classically brewed in Philadelphia, PA beers from Mainstay celebrate the legacy of the iconic city. Try their classic Constitution Lager, a cold fermented copper lager, or Birthplace Porter. Bonus their patio at the River Beer Garden at Race Street Pier looks at right over the Delaware River making for an extremely pretty place to kick back and enjoy a pint or two.
Adventure in Magic Gardens
Philadelphia's Magic Garden: a place of whimsy, mosaics, creativity, and a hint of madness. Equivalent to half a city block, local artist Isaiah Zagar created a place for artists and Philadelphians to appreciate art made of interesting knick-knacks.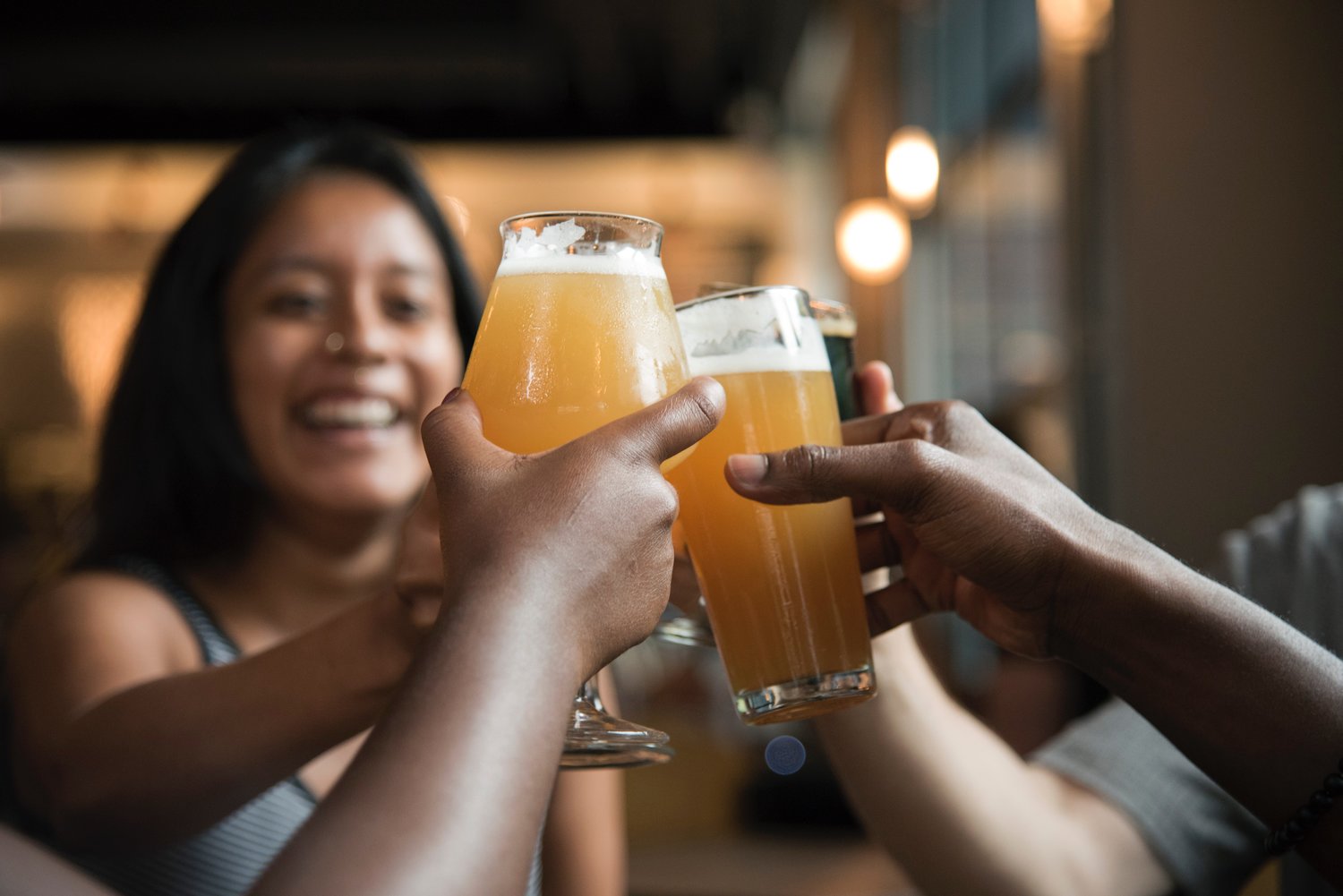 What you'll need:
Camera: Admire the work of Zagar through photography or have a photoshoot with friends.
Watercolors & Sketchbook: Draw inspiration from the mosaics and create beautiful art for all to appreciate.
Best Nearby Taproom: Second District Brewing – After you've found inspiration in Isaiah Zagar's Magic Garden find even more inspiration in a pint from Second District Brewing. One of our Ten Best Brewpubs of 2017, this South Philly taproom places an emphasis on unconventional ingredients. Try beers like Silent Runners, a mixed fermentation sour ale conditioned on cherry, white peach, and passion fruit, and Thick & Creamy, a multigrain milk stout brewed with 50 pounds of Coffee Blossom honey harvested from bees who populate the indigenous coffee trees of the Majang Cloud Forest in Western Ethiopia.
From its dedicated sports fan and delicious hoagies, to its persistent addiction to Wawa, Philadelphia is a city full of culture, sports, excitement, and of course world-class beer. Take advantage of everything Philly has to offer this fall.
Liked this article? Sign up for our newsletter to get the best craft beer writing on the web delivered straight to your inbox.