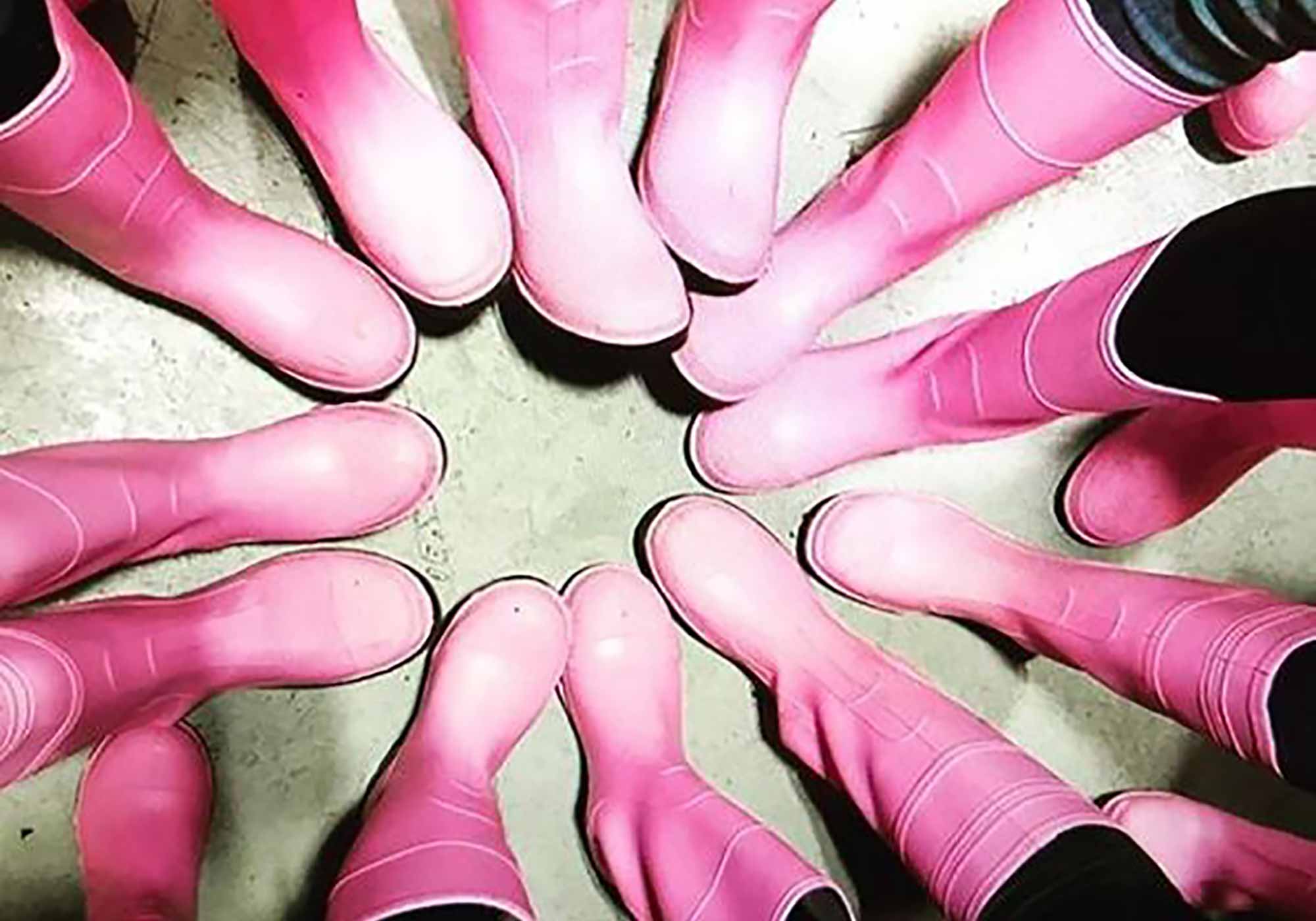 Photography courtesy of Pink Boots Society
Are you attending Hop Culture's Beers With(out) Beards Festival presented by YETI? Each participant gets a box of 11 beers made by — or in support of — the incredible community of women in craft beer. And on Sept. 18th, 2021, we'll be hosting a day of interactive digital programming, including talks, workshops, tastings, and more!
Equity, inclusivity, and justice have always been important to Hop Culture. Now, we're thrilled to share that a portion of the proceeds from every sale of BW(O)B tickets support the Pink Boots Society.
What Is The Pink Boots Society?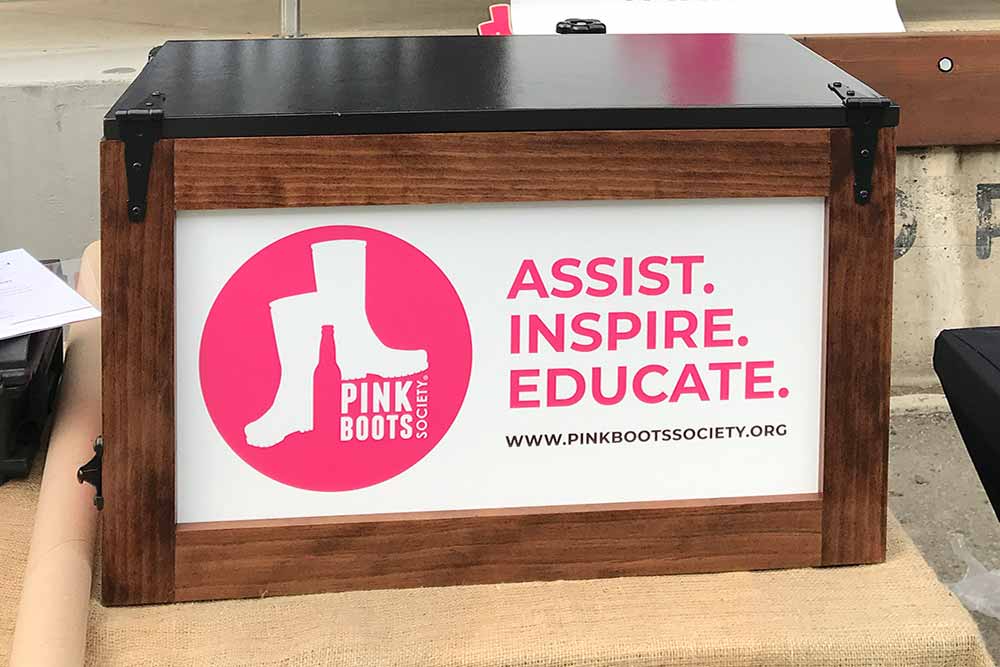 Formed in 2007, the PBS works to shed a spotlight on and garner support for women in the craft beer industry, a segment that is so often underrepresented. In the past two-plus decades the organization has flourished with chapters all over the country and partners at various levels of the craft beer community. Over the years the PBS has awarded annual scholarships to women in the craft beer industry, incorporated educational programing, and hosted conferences all aimed at the goal of supporting women beer professionals.
In fact, arguably PBS' largest campaign is its annual Pink Boots Collaboration Brew Day®, which celebrates International Women's Day. Soon after the tradition began, Yakima Chief Hops collaborated and began producing yearly exclusive hop blends for the occasion.
Who Started The Pink Boots Society?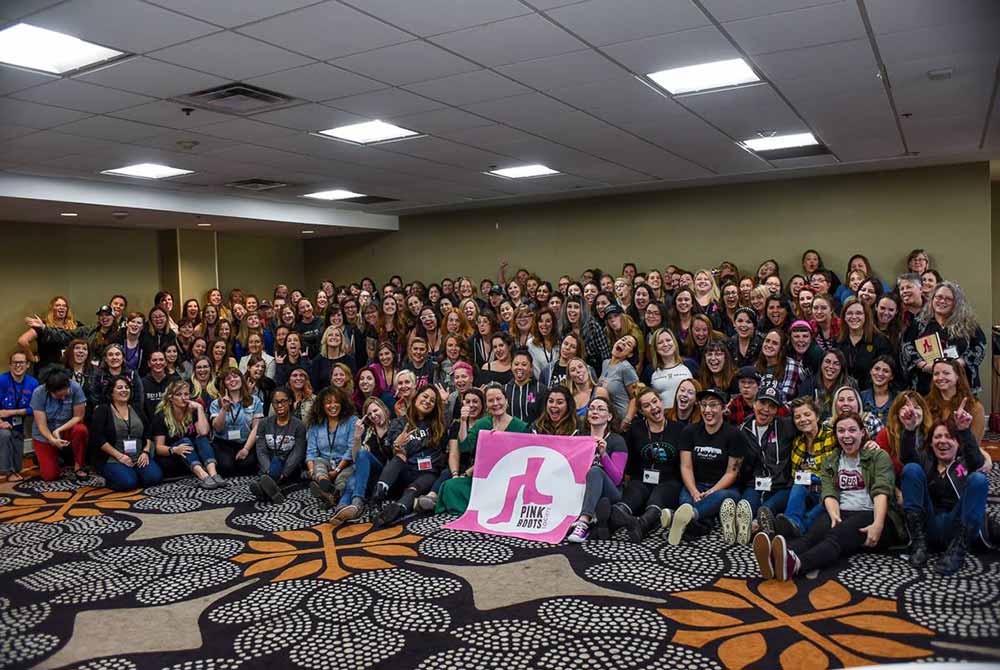 The Pink Boots Society started as a fairly simple organization — an online forum of female brewers. Teri Fahrendorf, the founder of PBS, quit her job as a brewmaster in 2007 and began a trek across the country traveling to various breweries and meeting fellow brewers along the way.
Jen Jordan, who serves as the Pink Boots Society's President, shared a quote from Fahrendorf with us, "What I found were many new or young women brewers who had never met a woman brewmaster, and in fact, had never met another woman brewer.
They had felt throughout their careers that they were 'the only woman brewer', and thus felt quite alone."
That realization led Fahrendorf to compile a list of 60 women brewers online; she dubbed this group The Pink Boots Society, inspired by Fahrendorf's own pink boots, a gift from her mother-in-law.
Shortly afterward in 2008, Laura Ulrich, a small batch brewer at Stone Brewing (and PBS' President Emeritus) held the first Pink Boots meeting at the Craft Brewers Conference. Attended by 22 women, that meeting helped set the standard of what the Pink Boots Society would be — an organization that stood for one thing: Women Beer Professionals. "Therefore, any woman—anywhere in the world—who earned income from beer would be able to join," shares Jordan.
In the years that followed, the Pink Boots Society earned its nonprofit status and began awarding annual scholarships to women in the craft beer industry. The organization has also incorporated data analysis, educational programming, and hosted conferences all aiming at that goal of supporting women beer professionals.
And now they're joining us for our own women in craft beer festival, Beers With(out) Beards.
How Does Beers With(out) Beards Help The PBS?
As part of the Beers With(out) Beards Festival, Hop Culture and our shipping partners at Half Time Beverage will match all donations made during the festival up to $5,000. That's an opportunity to raise at least $10,000!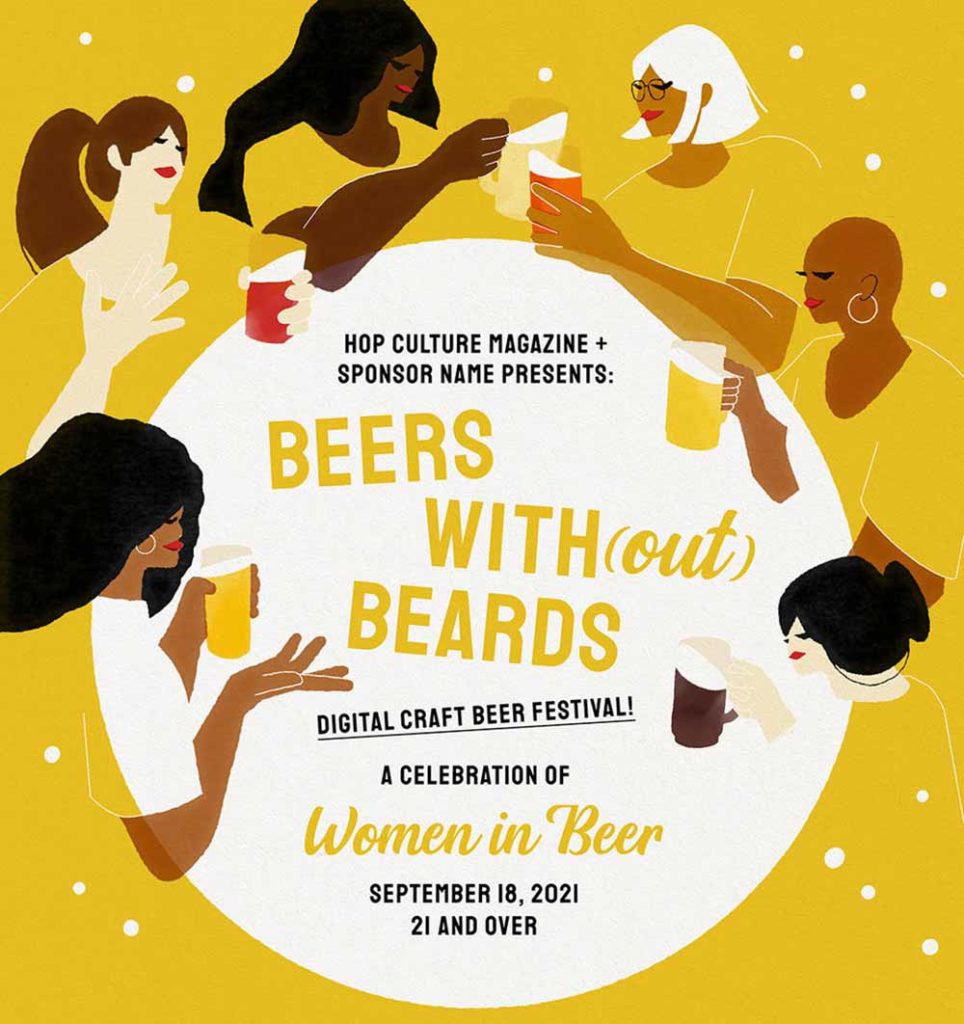 Back at June's Queer Beer Festival, we were excited to raise over $7,500 for the Transgender Law Center, and we loved working with the Last Prisoner Project as part of Juicy Brews 420 and The Children's Hospital of Pittsburgh during Juicy Brews Saturday Morning. Now, we're thrilled to team up with the PBS to help promote our shared missions of inclusion, equality, and justice for all, in the craft beer community and beyond.
If you have any questions about the event, please reach out to events@nextglass.co.