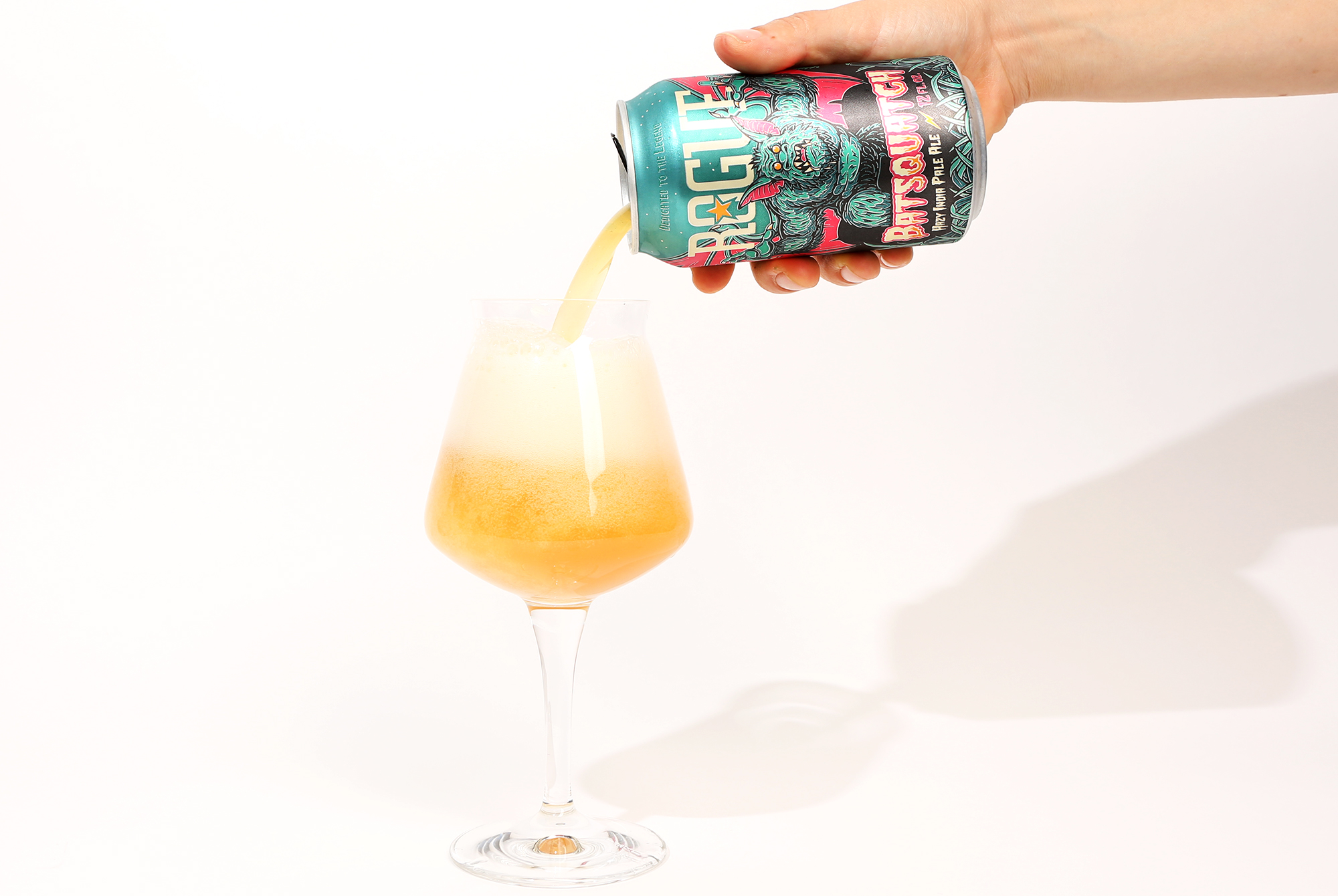 Photography by John A. Paradiso
Editor's Note:
This article is part of a series of reviews on readily available hazy IPAs from some of the biggest craft breweries in the country.
Most craft breweries dabbling in the New England IPA release their hazy, hoppy brews directly from their taproom. Meaning, if you want to get your hands on some of the top-rated hazy IPAs, you'll likely need to travel to the brewery, wait on line, and consume them as quickly as possible. But that's not the case with Batsquatch, a hazy IPA from Rogue Ales in Oregon.
Traditionally, most hyper-local IPAs aren't considered "shelf-stable"; i.e., those juicy, mimosa-like fruit flavors will fade as the sixteen-ounce cans sit on a shelf. However, as bigger, more established breweries try their hands at hazy IPAs and ship them across the country to *gasp* sit on bottle shop shelves, they've figured out ways to make the haze last longer. Such is the beauty of Rogue Ales Batsquatch.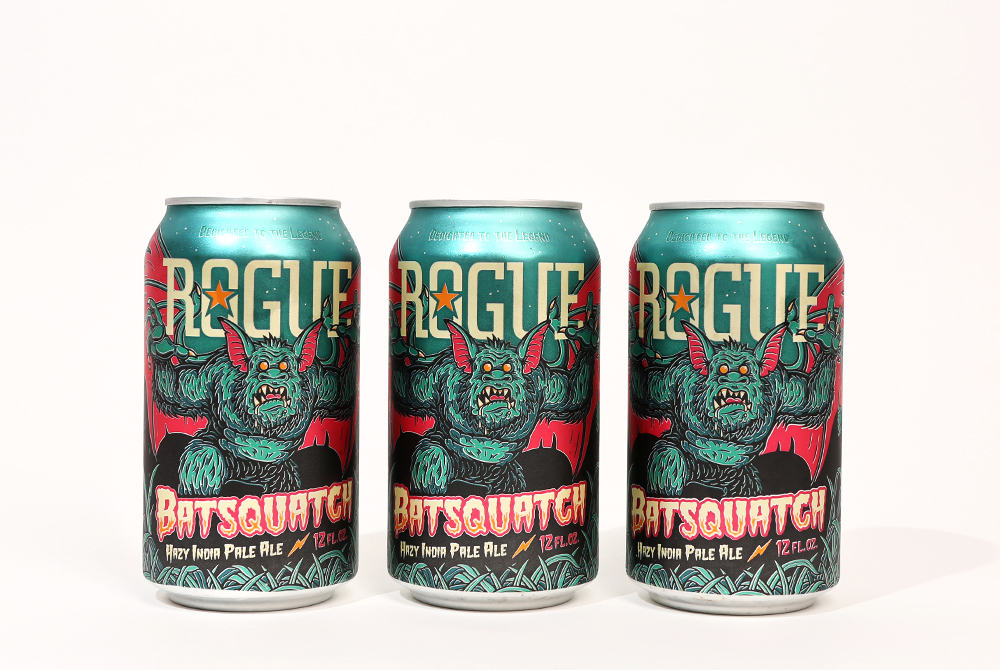 Rogue Batsquatch Hazy IPA At A Glance
Batsquatch is a 6.7% hazy IPA brewed by Rogue Ales based in Newport, OR.
This beer is hopped with Mosaic, El Dorado, and Belma.
This beer is brewed with 2-Row Malt, Flaked Wheat, Malted Wheat, and Oats and is fermented with Imperial Juice Yeast.
Batsquatch is available as a year-round offering throughout Rogue's distribution footprint in 6-pack 12 oz. cans as well as on draft.
Buy Now: Rogue Batsquatch 6-Pack
The Story Behind Rogue Batsquatch Hazy IPA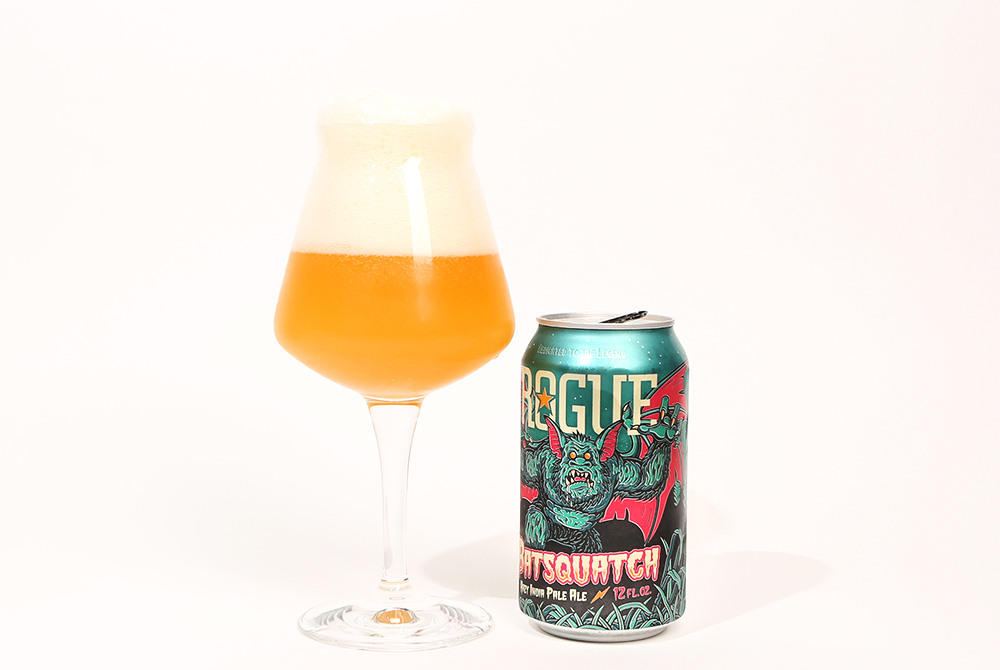 In late 2018, Rogue Ales finally announced the addition of a hazy IPA into its core, year-round lineup.
That may not seem noteworthy. However, in the lifespan of hazy IPAs, Rogue was late to the party. By December 2018, breweries like Trillium, Other Half, and Monkish had effectively conquered the haze craze, with fans lining up around city blocks. And even Rogue's national competitors like Sierra Nevada had already introduced — and won awards for — their own year-round hazy IPAs. Had the ship sailed on Rogue's riff on a New England IPA?
But Rogue Ales debuted Batsquatch with a clever marketing strategy. Batsquatch plays into the Pacific Northwest's history of cryptids and myth. The cartoon can design feels like it belongs in Gravity Falls.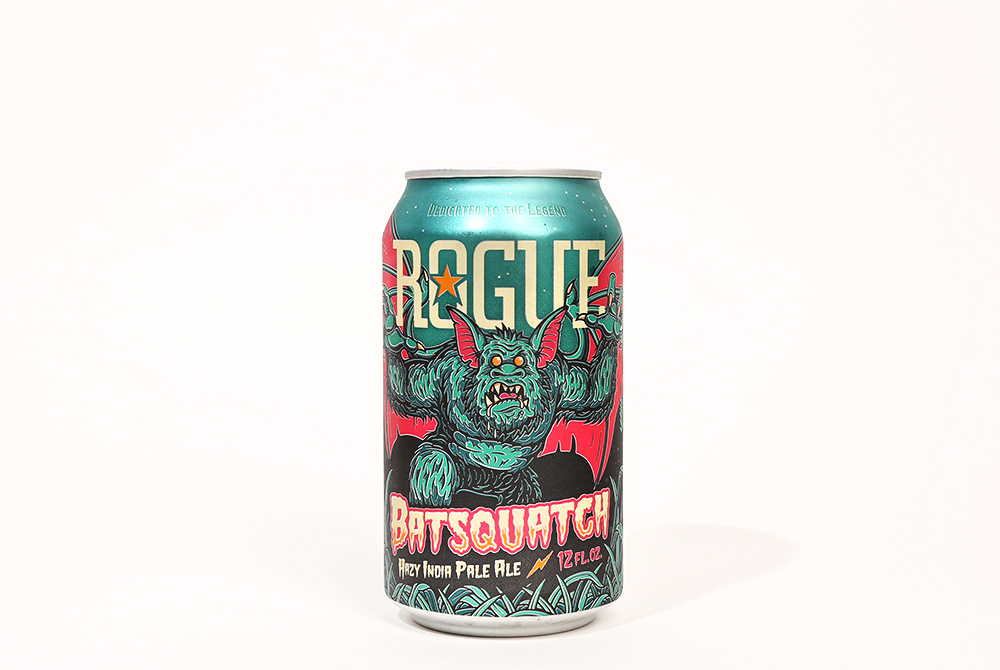 And that can has taken on a life of its own with dedicated social media campaigns and Rogue Ales fans bringing the beer on far-flung adventures. More so than most styles, hazy IPAs have blended seamlessly with social media. Rogue's ability to capitalize on that and create excitement around Batsquatch as a character has separated them from their competitors.
What Does Rogue Batsquatch Hazy IPA Tastes Like?
The Rogue Batsquatch Hazy IPA pours a deep, hazy orange with great carbonation and off-white foam. Once poured, a faint citrus aroma is present from a distance.
On the nose, the beer has strong tropical notes like mango and papaya. Then: orange, gummy bears, sweet malt, and a touch of lemon.
With the first sip, I got the taste of vanilla custard. And the beer has a full, well-rounded mouthfeel with a velvety smoothness that coated my tongue like ice cream. After that, a sweet cream flavor comes through, along with prominent fruit notes like mango, pineapple, clementine, and lemon. The beer finishes with an off-dry, almost herbal and earthy quality.
The Bottom Line on Rogue Batsquatch Hazy IPA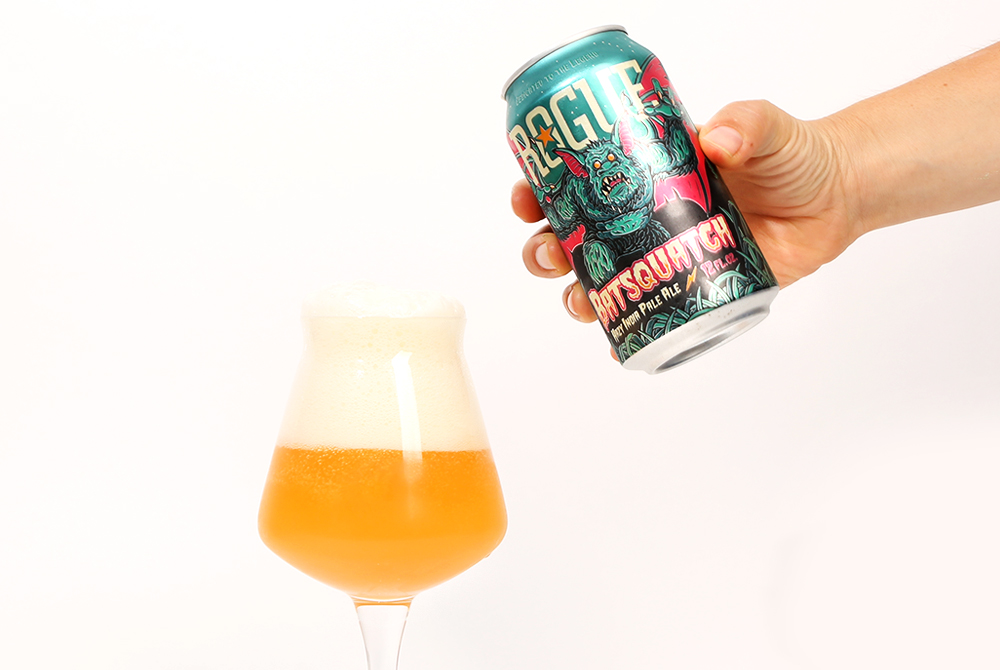 Rogue Batsquatch is excellent. It nails the fullness in body and texture of a modern IPA with great fruit flavor that leans more tropical. And that vanilla creaminess was a delightful surprise — it was almost like a milkshake IPA.
Despite arriving later than its colleagues, Rogue delivers a damn good product. Plus, they've captured genuine excitement on social media. That's something typically reserved for the smaller craft breweries.
Still, Rogue Ales might not reap in the same acclaim or hype as more established hazy IPA breweries. Batsquatch sports a 3.75/5 on Untappd and an 89/100 on Beer Advocate — respectable scores, but nothing like the scores achieved by smaller producers like Vitamin Sea Brewing.
But for a nationally distributed beer, this is a stellar option. I can't speak to the shelf stability as we had a relatively fresh can. But, the flavor was fantastic. At 6.7% ABV, it's a manageable 12 oz. can. And Rogue has built a passionate following, capturing their own portion of the haze craze. And that's the name of the game.
Buy Now: Rogue Batsquatch 6-Pack
Unless otherwise noted, all of the products featured on Hop Culture are independently chosen by our editorial team. However, Hop Culture may earn a commission from purchases made through affiliate links on the site.
Liked this article? Sign up for our newsletter to get the best craft beer writing on the web delivered straight to your inbox.