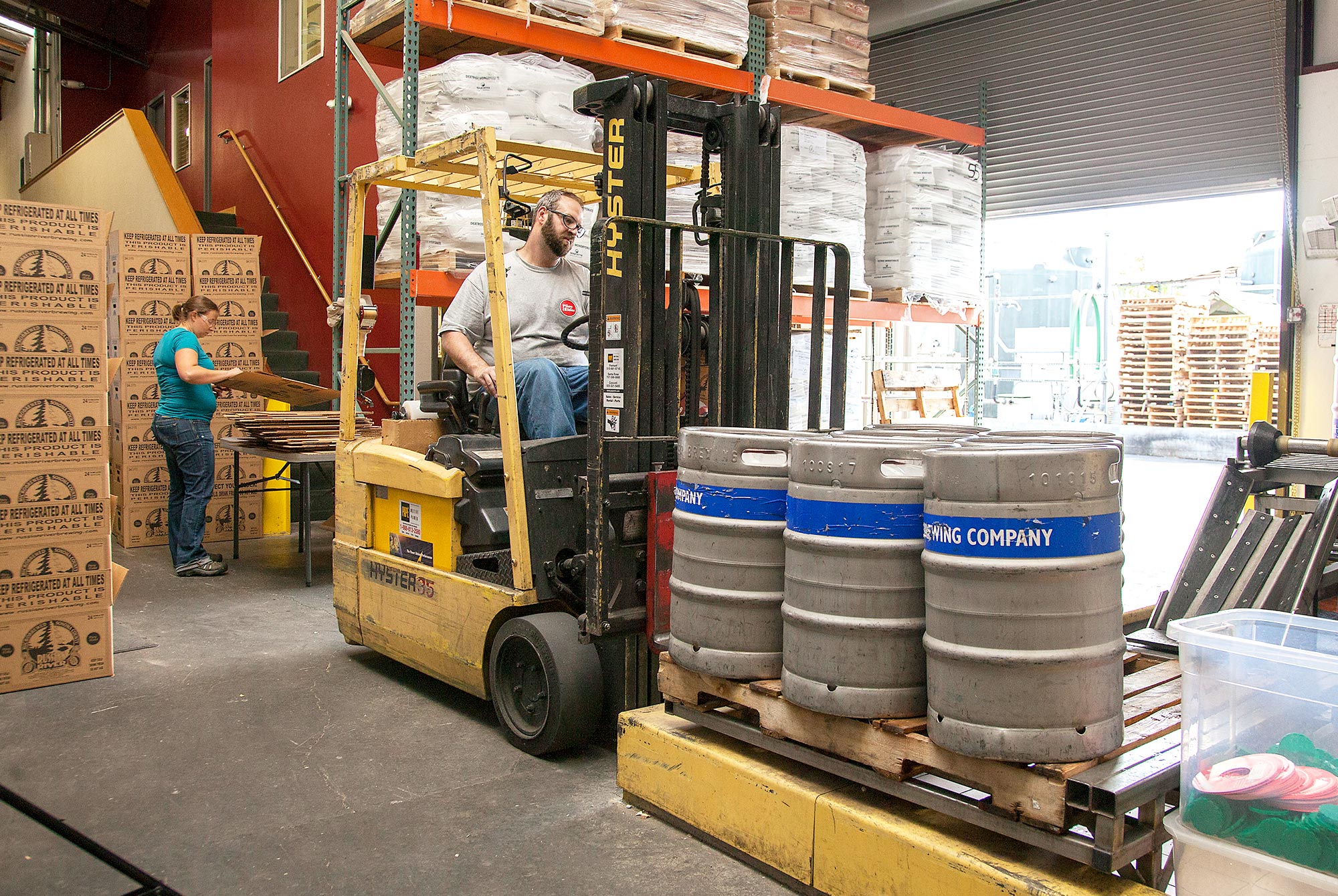 Photography by Russian River Brewing Co.
When we last spoke with Natalie Cilurzo, the co-founder of Santa Rosa-based Russian River Brewing Company, she told us about her plans to build a new $40 million production brewery in Windsor, California. Now, Russian River has officially announced that they'll be moving out of their old production facility in late 2018 or early 2019.
"Right now, we're producing about 17,000 barrels, between the brewpub and our current production facility," Natalie said during a phone conversation. "When we open the new facility, we'll double that, with the capacity to reach 50,000 or 60,000 barrels over time."
Other changes at the new facility include a large, pet friendly outdoor area, a two-acre, free parking lot, and an official gift shop. Russian River will also be able to offer tours, which is not currently feasible at either their current production facility or brewpub locations. And, maybe most importantly, Russian River will be able to experiment more freely — they already have a koelschip on order, as well as several concrete eggs, which are becoming popular with local wineries.
The move also presents an opportunity for an up-and-coming brewery to upgrade their space.
"We wanted to shop local first," Natalie said. "Being in the same community is much easier logistically, especially if someone is already used to living here. But we're open. Anyone who's interested in chatting just needs to reach out." But be warned: Those would be some big fermenters to fill.
Currently, the Cilurzo's lease their production facility, and Natalie describes their landlord as "a great guy." Anyone taking over the lease will be have the option to purchase a near-turnkey operation that includes a brand new 50-barrel brewhouse, malt handling system, four 100-barrel and two 200-barrel fermentors, two 50-barrel Brite tanks, a cold box, a yeast brink, pallet racks, pumps, six offices, tenant improvements like drains and earthquake structural requirements, and a barrel aging room.
During our conversation with Natalie, we also took the time to ask her about the end of Russian River's eight year run at the top of Zymurgy Magazine's "Best Beer in America" list. This year, their renowned Pliny the Elder took second place to Bell's Brewery's Two Hearted Ale.
"We were the reigning champions for several years, so maybe it was time to give someone else the crown for a while," Natalie said, laughing. "We're really good friends with the people at Bell's, and we actually trade Pliny for Two Hearted at our Christmas Party."