Photography courtesy of John A. Paradiso
When we talk about stouts, it's usually because we're recommending a highly-touted release or barrel-aged beauty. These are truly some of the greatest examples of the art of modern craft beer. However, you can also find simple, superb versions of stouts available in most stores right now.
Below, you'll find a list of our favorite stouts that are widely available across the country. For the most part, these aren't going to be two-year Heaven Hill whiskey barrel-aged behemoths. But rather perfectly executed versions that are easy-to-find and that satisfy our stout cravings.
For those of you who have put the brakes on traveling this year or still aren't ready for line life, we put together a list of the best stouts that you can find available in most stores right now. And if you want to read more about stouts, check out our piece about the differences between a stout and a porter.
Hop Culture's 10 Best Widely-Available Stouts
Speedway Stout – AleSmith Brewing Company
San Diego, CA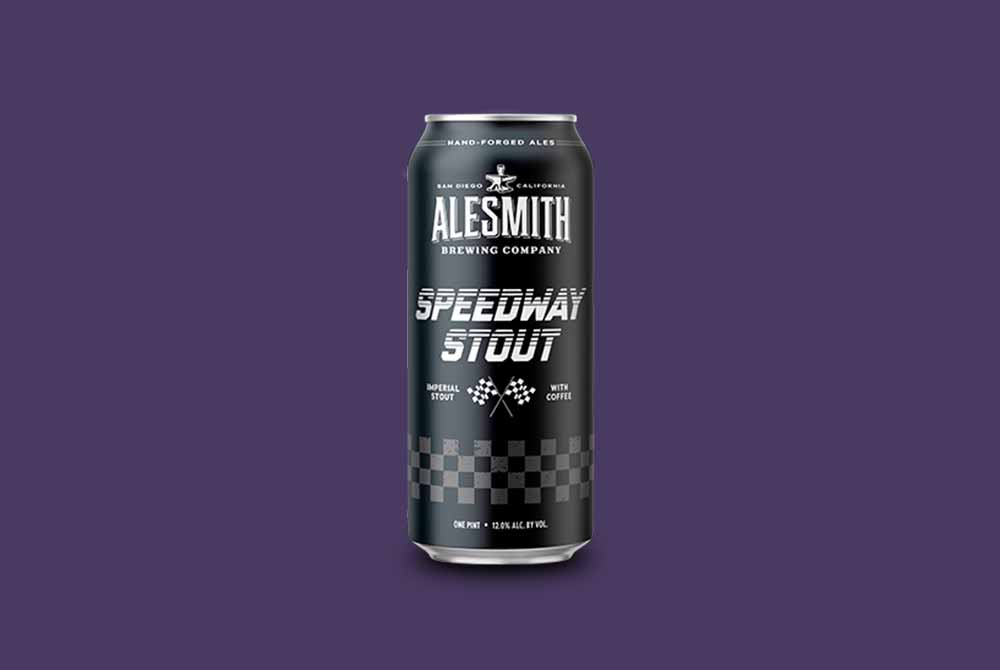 Imperial / Double Coffee Stout – AleSmith's first-ever barrel-aged release, the now revered Speedway Stout hit shelves in large 750ml bottles in 2003. But in 2017, AleSmith packaged Speedway Stout into cans for the first time, delivering this iconic beer in a new handy format to its twenty-one state footprint (AZ, CA, CT, IL, MA, ME, MI, MN, NC, NH, NJ, NV, NY, OH, OR, PA, RI, TX, VA, VT, and WA).
Speedway Stout has everything we've come to love in a stout. Mainly, robust roasted malt, chocolate, coffee, and vanilla notes. Plus, you can find this globally respected beer in most stores near you right now.
Kalamazoo Stout – Bell's Brewery
Comstock, MI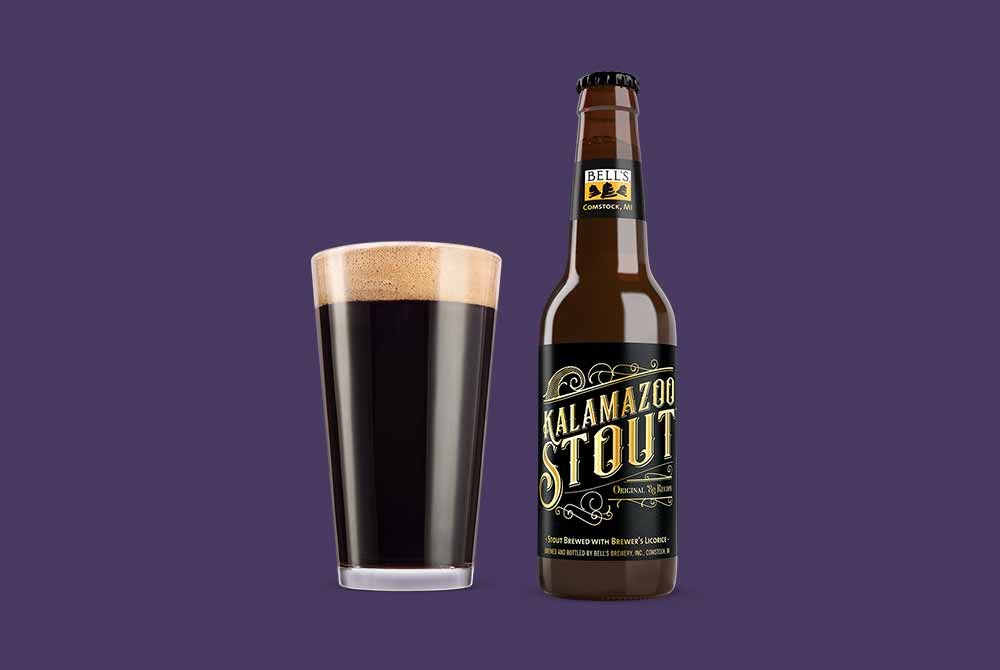 American Stout – An American stout from one of America's most revered breweries, Kalamazoo Stout takes us back to the city where it all began for Bell's: Kalamazoo, Michigan. One of the brewery's most classic recipes offers notes of freshly ground coffee and rich dark chocolate for a true-to-style representation of a stout.
Currently, Bell's distributes across forty-three states, but with the announcement that New Belgium's parent company acquired the brewery, we could see this footprint increase, as New Belgium currently distributes to all fifty states. Regardless, there's a high probability that you can find a Bell's Kalamazoo Stout near you.
Black Chocolate Stout – Brooklyn Brewery
Brooklyn, NY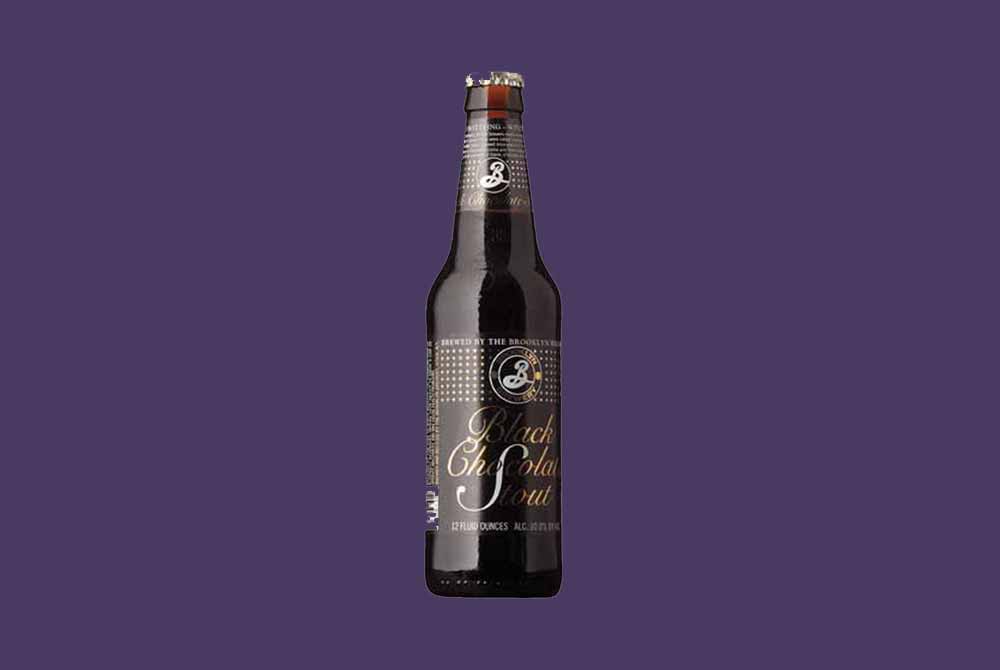 Russian Imperial Stout – While Brooklyn Brewery doesn't actually add any chocolate into this beer, they manage to achieve uber confectionary goodness simply from the grain bill. The recipe includes American two-row pale malt, caramel malted wheat, and a blend of American roasted malts and barleys.
Brooklyn Brewery Brewmaster Garrett Oliver considers this his "resume beer," so we're adding it to the list despite the fact that it's technically a limited seasonal release only available from October to March. Additionally, as the fourteenth largest independent craft brewer in the United States, Brooklyn Brewery has a pretty hefty distribution footprint. Currently, they currently offer their beers in over thirty states (AZ, CA, CO, CT, DE, FL, GA, IL, IN, KY, LA, ME, MD, MA, MI, MN, MO, NH, NJ, NY, NV, NC, OH, PA, RI, SC, TN, TX, VT, VA, and WI) and thirty countries across five continents (you can find the complete list here).
World Wide Stout – Dogfish Head Craft Brewery
Milton, DE
Imperial Stout – Okay, so we managed to sneak a barrel-aged behemoth in here, but only because this is truly an iconic beer.
When this beer debuted in 1999, its 15 to 20% ABV made it the most potent beer on the planet. Of course, that's not the case anymore. But, this is still a very noteworthy beer from Dogfish Head. An enormous amount of barley helps contribute to the boozy body.
Last year, Delaware-based Dogfish Head made waves when it announced the opening of a new taproom in Wynwood, Miami in Florida. But truth be told, the brewery already sells its beer in all fifty U.S. states plus Washington D.C., so you can probably expect to see this one on shelves wherever you live.
Milk Stout Nitro – Left Hand Brewing Company
Longmont, CO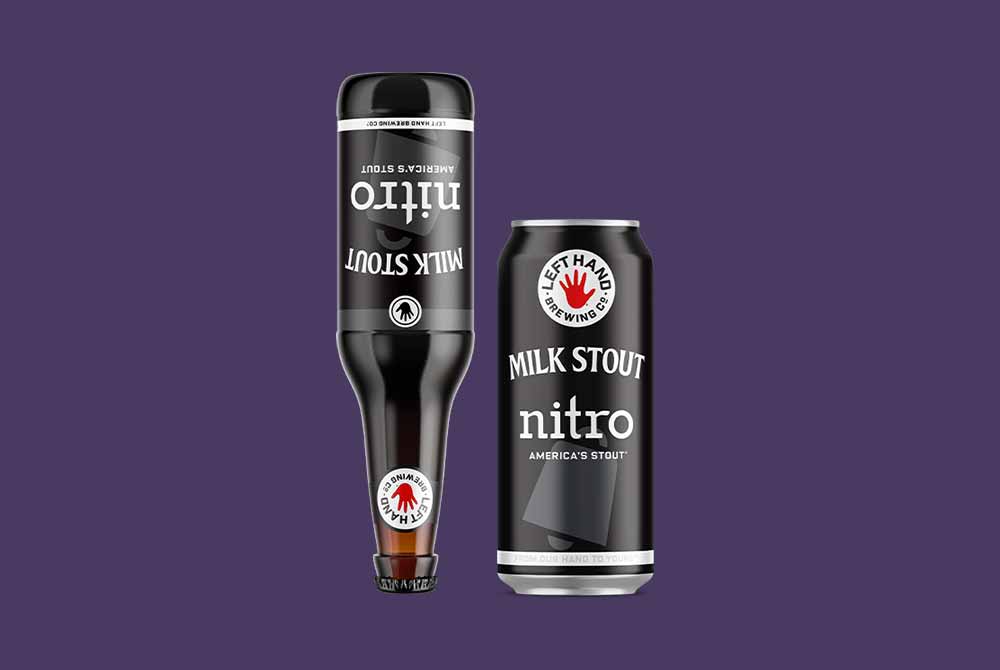 Milk Stout – A pioneer in nitro beer, Left Hand Brewing Company has mastered the art of super creamy beer. And there's no better beer to drink on nitro than a stout. The brewery's classic milk stout comes in both 12oz bottles and 13.65oz cans.
When you crack the bottle open, turn it over and pour it hard to activate the nitro inside. You'll experience a beautiful, upside-down cascade of tiny bubbles. For the can, you just need to crack it and the widget inside will do the rest. Regardless, you can expect a luxurious sip full of molasses, vanilla bean, and milk chocolate, all capped off by a creamy, frothy head.
Left Hand currently has a "handprint" in forty-three states and Washington D.C. And as a year-rounder, Milk Stout Nitro can most likely be found at your favorite local beer store.
Dragon's Milk – New Holland Brewing
Holland, MI
Imperial Stout – Brewing close to 50,000 barrels of beer in 2020, New Holland currently stands as the largest independent craft brewer in Michigan (thanks to the sale of Bell's Brewery to Australasian beer company Lion). It's a huge achievement for co-founders Brett VanderKamp and Jason Spaulding (now with Brewery Vivant), who turned their homebrewing hobby into a profession in 1997.
Perhaps the brewery's most well-known creation, Dragon's Milk earned a cult-like status for its decadent versions of a stout. First hitting shelves in 2001, this bourbon barrel-aged stout series takes its name from the "potent ales and elixirs worthy of celebration," writes New Holland on Dragon's Milk's own website. That's right — Dragon's Milk became so popular over the years that the brewery made its own website just for this brand. And while New Holland annually releases creative variations such as Dragon's Milk Reserve Orange Chocolate, we're sticking with the original here. Mostly because the variations are often limited runs with less availability.
Over the years, the original Dragon's Milk has become one of the most recognizable barrel-aged stouts in the country. With distribution in forty-four states, it's also one of the most accessible.
NOTE: As we mentioned, not all Dragon's Milk variations are available in all markets. The best way to find out if a variant is hitting a market near you is to check New Holland's Dragon's Milk beer finder here.
Oatmeal Stout – Samuel Smith
Tadcaster, North Yorkshire England
Oatmeal Stout – Established in 1758, Yorkshire, England's oldest brewery still uses water from an original well at Old Brewery to brew its iconic Oatmeal Stout. Plus, the brewery ferments with the same yeast strain it has used since the 1800s. As a result, drinking this stout is a historical experience.
Samuel Smith's Oatmeal Stout pours a murky brown and delivers a medium roasted bitterness balanced out by a silky bittersweet chocolate finish. While we don't have a current update on the beer's exact distribution footprint, anecdotally we come across this bottle all the time when we're out buying beer. So chances are you can find it at your local beer shop, too. And if not, you can always buy this beer online.
2X Stout – Southern Tier Brewing Company
Lakewood, NY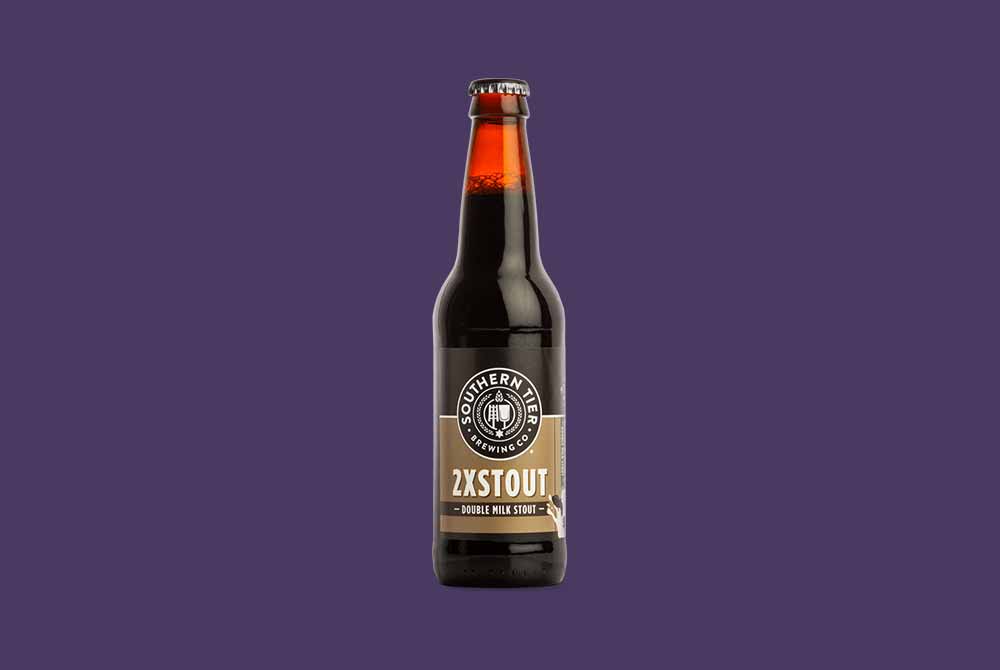 Double Milk Stout – Milk stouts: they're utterly creamy (sorry that we couldn't refrain from a silly cow pun here) thanks to an addition of lactose, an unfermentable sugar, that provides a red carpet experience for your tongue. Southern Tier's double version has two times the creaminess and two times the deliciousness. Reaching 7.5% ABV, 2X Stout manages to stay light in body. It finishes with notes of malted milk ball and chocolate milkshake.
With beer available in more than thirty states, Southern Tier has a fairly wide distribution footprint, making this stout a perfect pick up at your favorite store.
Stone Xocoveza – Stone Brewing Company
Escondido, CA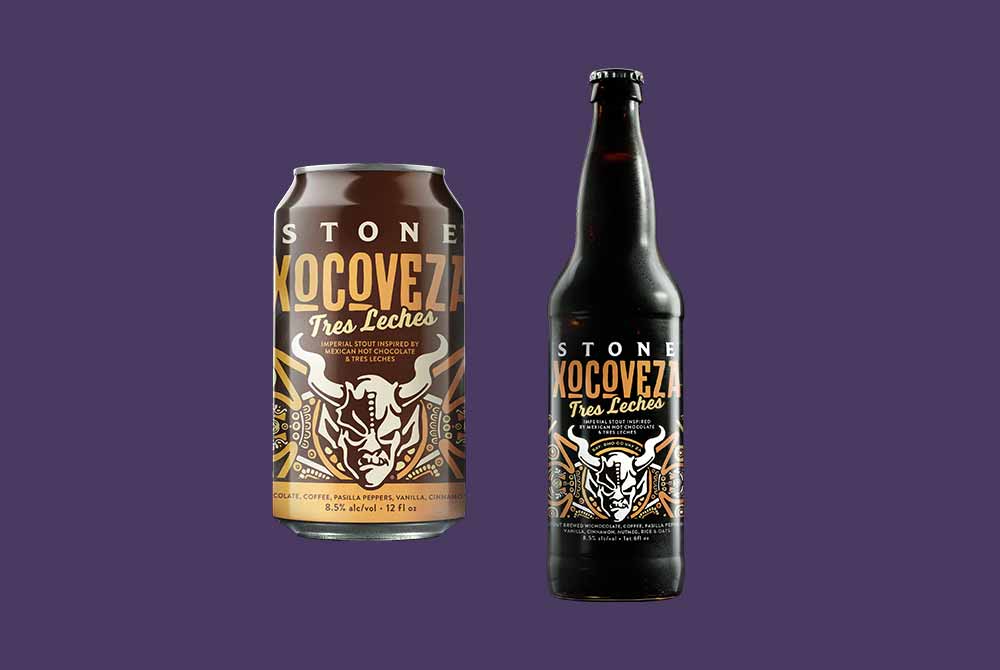 Imperial Milk Stout – Stone Brewing's Xocoveza plays off a Mexican hot cocoa to offer notes of chocolate, cinnamon, nutmeg, and a slight kick of pepper. It's a warming beer probably best enjoyed during the winter. But no matter the season, it's available almost everywhere!
The ninth-largest craft brewery in the country, Stone Brewing even owns its own distribution company. And currently, Stone has a footprint in all fifty states and Washington D.C., meaning you can most likely find Xocoveza near you.
Espressway Cold Brew Coffee Stout – Two Roads Brewing Company
Stamford, CT
Coffee Stout – This might be our wild card pick. Blending locally-roasted Ethiopian/Sumatran beans with a rich oatmeal stout base, Espressway offers decadent mocha notes. The brewery uses a German-built "Brewnik" device to pressure this beer, much like a barista would make espresso, but without the steam. Plus, the beer steeps for several days to create a true cold-brewed coffee stout.
We love Espressway for the huge emphasis on coffee. As caffeine addicts, we really appreciate its intense cold brew character, which pairs with a perfect dry bitterness you often find in a stout or the bottom of your coffee cup.
After expanding into Southern California in 2020, Two Roads now counts sixteen states and Washington D.C. as a part of its distribution map. Even though its footprint is slightly smaller than other breweries mentioned here, Two Roads Espressway impressed us so much that we couldn't leave it off this list.