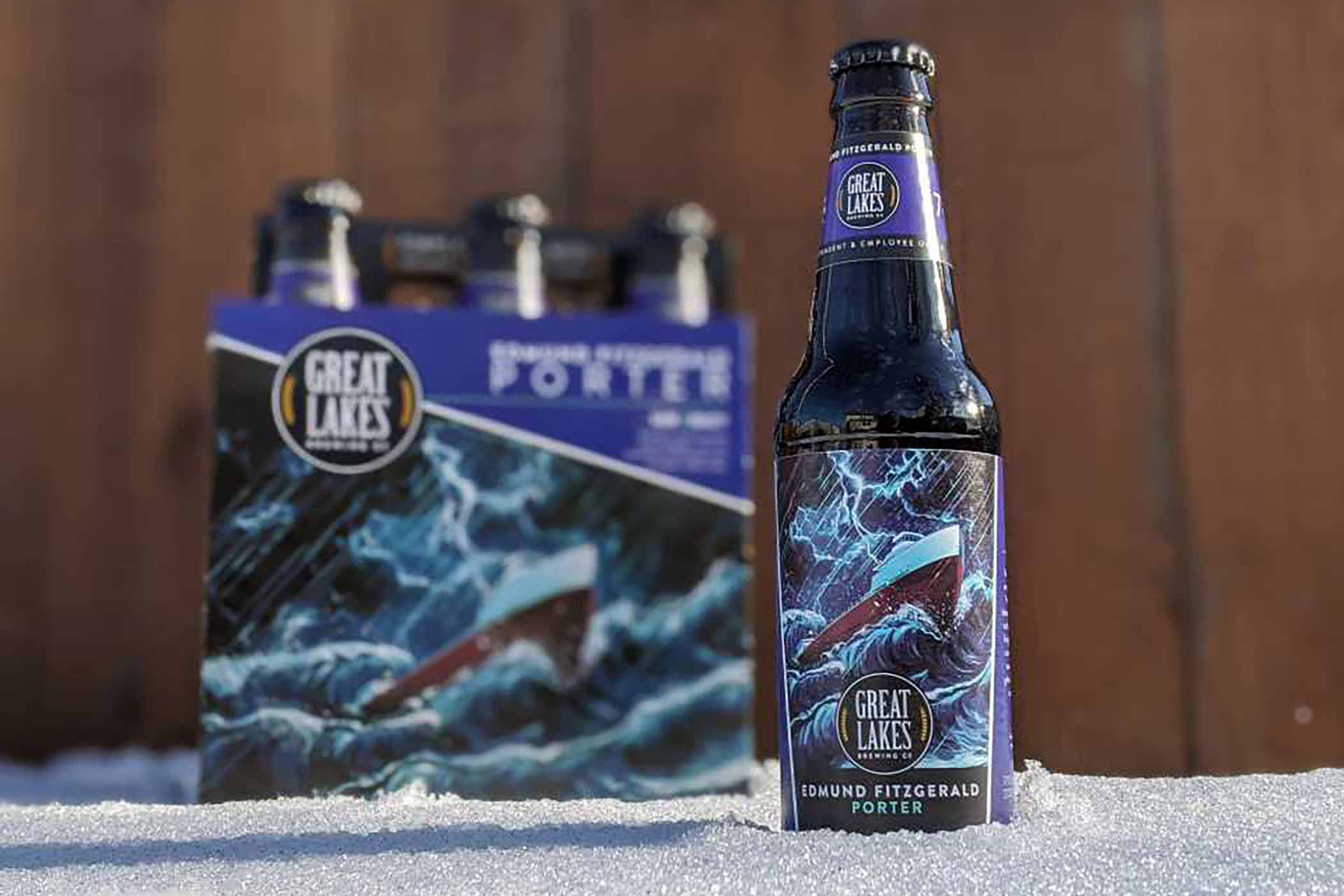 Photography courtesy of Great Lakes Brewing Company
More in Our "Available in Most Stores" series:
Yes, we know that stouts get all the love. And for good reason. But personally, we feel like people often overlook porters—kind of the jelly in a PB&J sandwich. And we love jelly almost as much as we love peanut butter.
Which is probably why, of all the pieces we've written in our "Available in Most Stores Right Now" series, porter has been the hardest to put together. This style just isn't high in many breweries' portfolios.
But undoubtedly, these malty, sometimes bitter, sometimes slightly hoppy, but always balanced and roasty, chocolatey, nutty beers become perfect to complement the changing seasons when the days get shorter and the temperatures turn colder.
Quick Recap, What Is a Porter?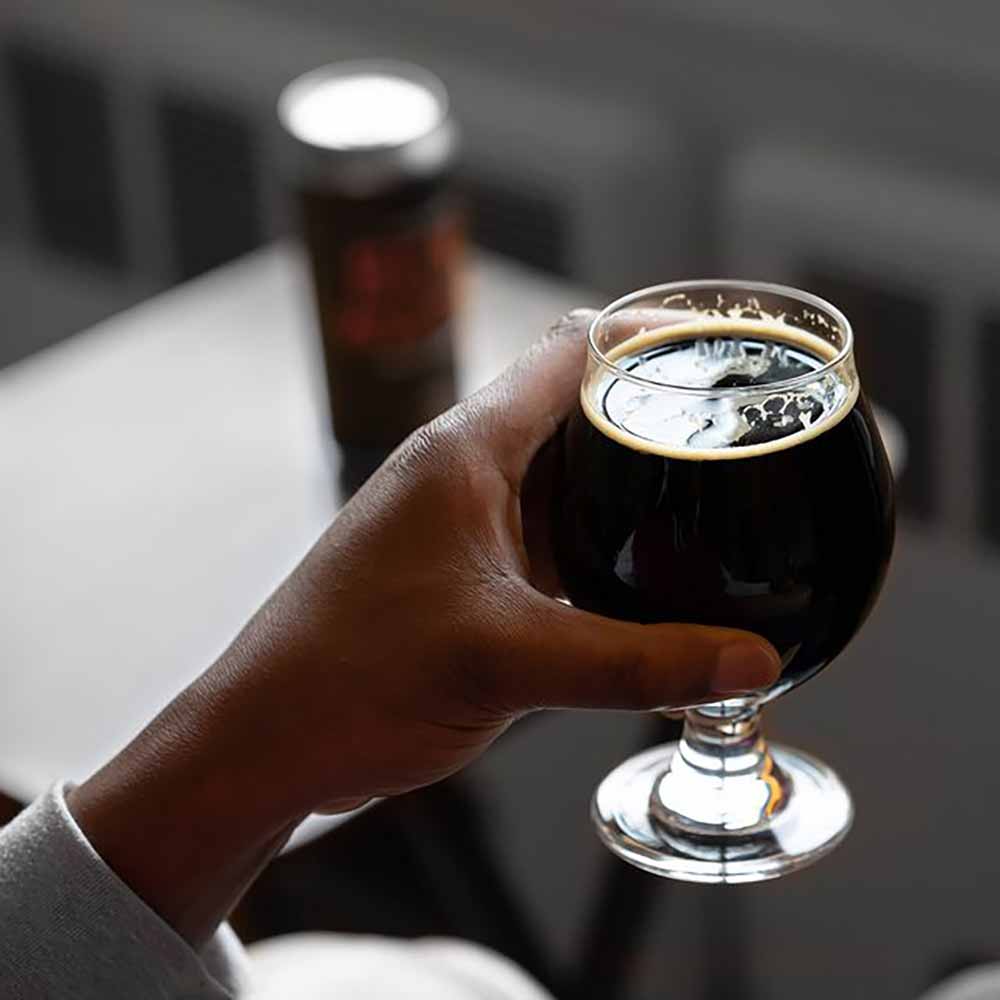 First of all, many versions of porter exist—robust, milk, imperial, coffee, English, American, and Baltic, to name a few. But the original style started about three hundred years ago in English brewing culture as a dark, more decadent version of English brown ales. Dock workers, aka "porters," often drank this style, giving the beer its official name.
At the time, in English brewing tradition, breweries often produced two versions of a beer style—a lower-ABV and a higher-ABV one, considered a more premium product. In that vein, view brown porters as the lighter, milder version and robust porters as the higher-end product. (And fun fact: The most choice beer in a brewery's arsenal? The "stout porter". Eventually, breweries dropped the name "porter" and rolled with just "stout.")
Okay, so robust porters are considered more historical versions that follow the thinking of a higher-ABV, roastier brown beer.
Today's versions typically fall under either English or American porter. English porters will lean more chocolatey and caramelly. In contrast, American porters tend to have a slightly bitter bite from the American hops used (similar to the difference between English and American barleywines).
Baltic porters sometimes seem like the black sheep of the porter family. Actually a lager, cold-fermented using lager yeast, Baltic porters include ingredients available in the Baltic region. These beers also tend to clock in at a higher alcohol content (6.5%-9.5% ABV).
Today, you'll also find many riffs on tradition with adjuncts like coffee or lactose or even extended aging periods in barrels.
Below, you'll find a list including mainly American, along with a couple of adjunct porters. All have the common thread that you can find any of these accessible porters in a store near you.
Hop Culture's Picks for the 9 Best Porters Available in Most Stores Right Now
Editor's Note: While many of these porters are year-round beers, some are seasonal—which we will note in the description—and may only be available at certain times.
Bell's Brewery Porter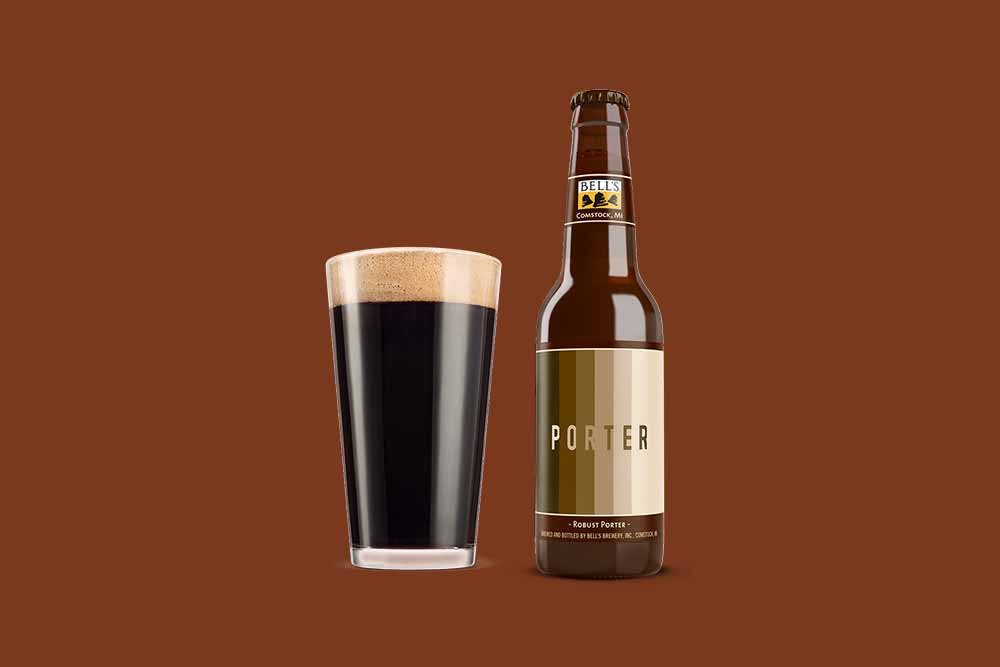 American Porter — Available any time of the year, Bell's robust American porter gives off gorgeous chocolate, coffee, and toasted dark bread notes. An award-winning recipe, Bell's Porter falls nicely into that groove between darker, deeper stouts and nutty brown ales.
With its latest expansion into the Pacific Northwest and Utah, Bell's beers live in forty-nine states plus Puerto Rico. Use Bell's Beer Finder to locate a Bell's Porter near you.
Deschutes Black Butte Porter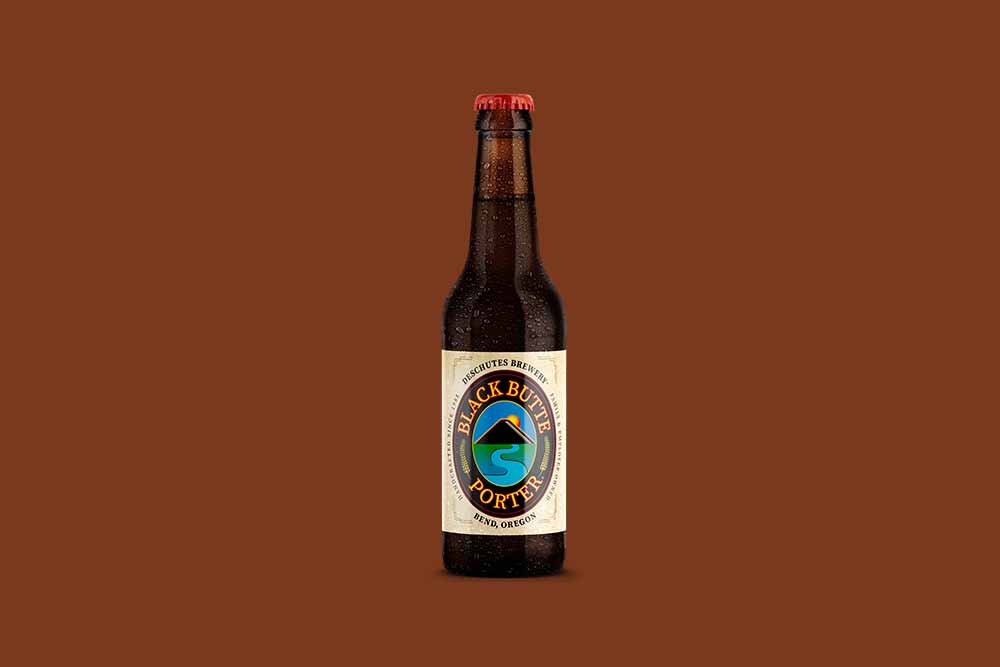 American Porter — Probably, in fact, definitely, the most iconic porter on this list, Black Butte Porter gets its name from the similarly iconic Black Butte lava dome that casts a shadow over Central Oregon. Similarly, Black Butte Porter cast its shadow far and wide over American porters.
Kind of the beer that put Deschutes on the map, Black Butte Porter has a luxurious mouthfeel, intense roastiness, and a beautifully balanced chocolate-coffee backbone.
If you're looking for the epitome of American porters, you can stop reading this article and find a Deschutes Black Butte Porter right now.
Find this revered porter in twenty-eight states plus the District of Columbia. Use the Deschutes Beer Finder to get this beer into your beer fridge.
DuClaw Sweet Baby Jesus! Peanut Butter Porter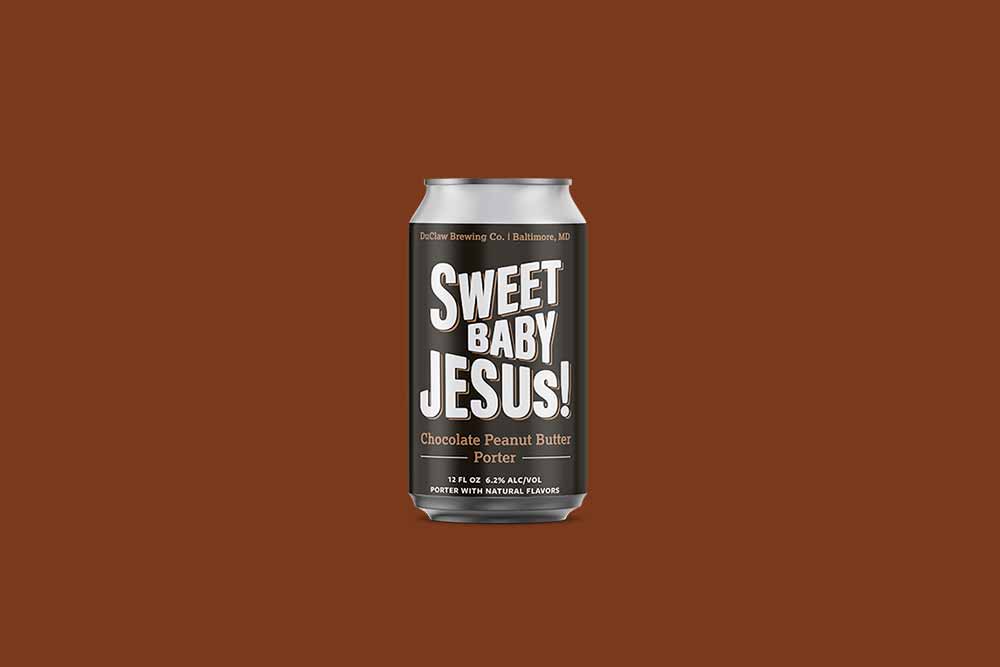 American Porter — A porter's coffee and chocolate notes lend themselves perfectly to peanut butter. Sweet Baby Jesus! pours a dark brown, almost black like a stout, but without the heavy body of its counterpart.
"It's a thinner body which allows that peanut flavor to come through and doesn't have to fight the body and wear you down," DuClaw Brewing Co.'s Dave Benfield told Hop Culture. "The peanut hits you, and the chocolate comes through to cut the sharpness as a finishing undertone."
One of only a few beers on this list with adjuncts, Sweet Baby Jesus! drinks like a peanut butter cup in a can (or bottle). Remember how we said porters could be like the jelly to stout's peanut butter—DuClaw stands that analogy on its head here.
DuClaw now distributes to twenty-four U.S. states, including the District of Columbia, and Canada. Use DuClaw's Beer Finder to track down Sweet Baby Jesus! near you.
Great Lakes Edmund Fitzgerald® Porter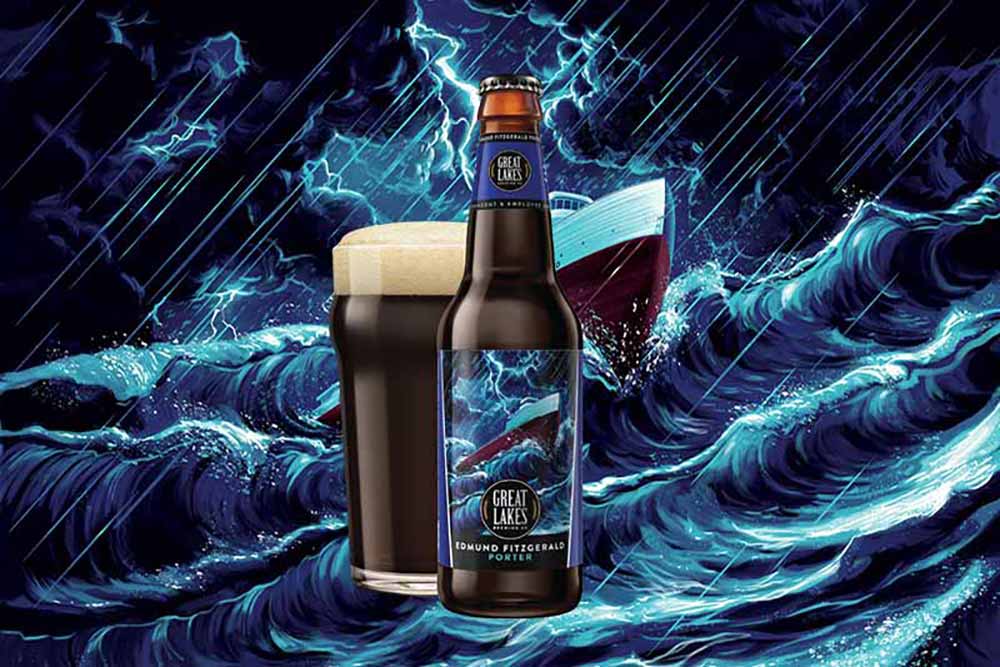 American Porter — The most award-winning porter on this list, Great Lakes Edmund Fitzgerald® Porter won twelve (count 'em, twelve) World Beer Championships since 1991 in platinum, gold, and silver, along with five Great American Beer Festival medals, including gold and silver.
If that doesn't make you want to try this American porter, we're not sure what will.
A base of two-row, Crystal 77, chocolate malt, and roasted barley lay down crashing waves of dark chocolate and toffee before some Northern Brewer, Willamette, and Cascade hops blow in on an easterly wind with a bittersweet bite.
Named after the legendary ship that sank in Lake Superior in 1975, this porter similarly has gone down in the history books as a fabled porter.
You can find Great Lakes' beers in fourteen states including IL, IN, KY, MI, MN, NC, NJ, NY, OH, PA, VA, WI, WV, and Washington, D.C. Use Great Lakes' Beer Finder to locate a Great Lakes Edmund Fitzgerald® Porter near you.
Left Hand Death Before Disco Porter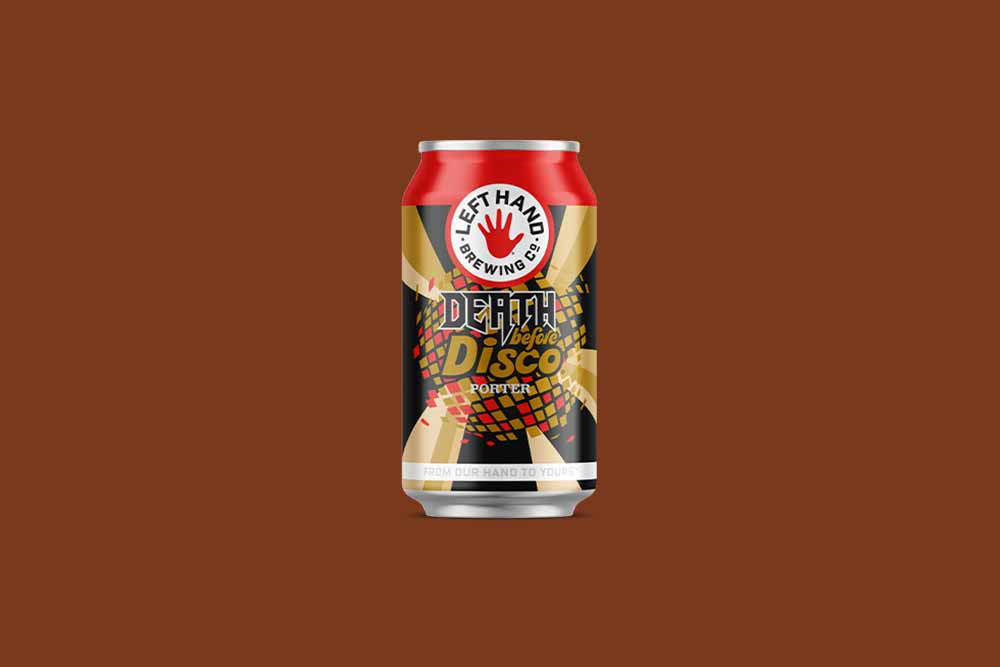 American Porter — Left Hand's take on this classic beer style, Death Before Disco leverages two-row, Munich, chocolate, carafa, and crystal malts to give this porter an almost jet black appearance.
But like a night at the disco, distinct flavors shine through—roasted coffee, cocoa, and even a bit of berry jam.
"A medium-full body, subtle sweetness, and light bitterness bring a headbanging rhythm," writes Left Hand. "Amplify your palate and make some noise."
Left Hand currently has a "handprint" in forty-three states and Washington D.C. Use Left Hand's Beer Finder to snag this one year round.
Oskar Blues Death By Coconut Porter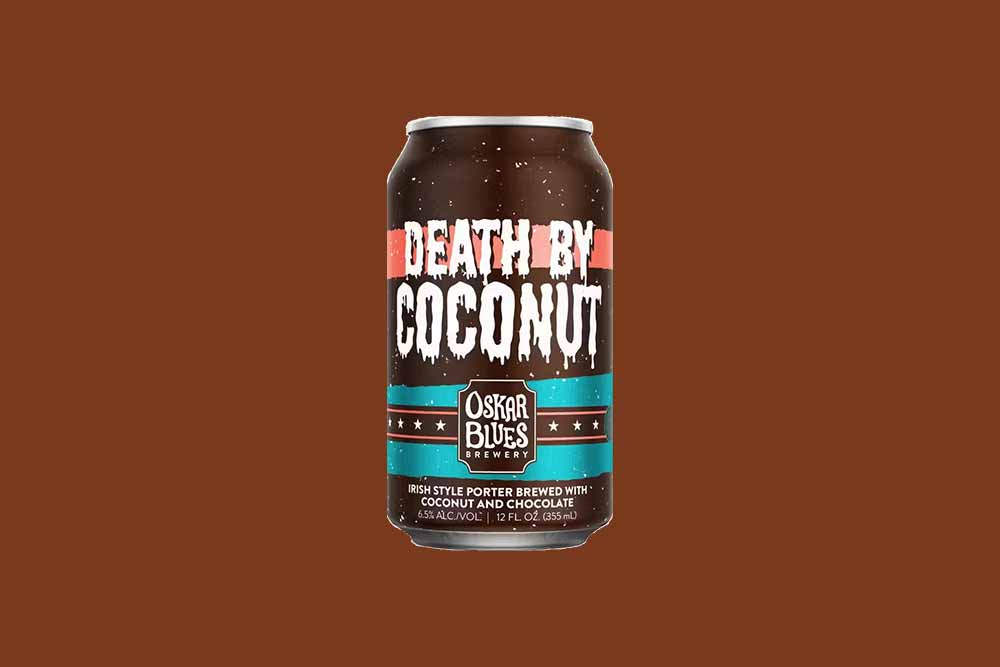 Pastry Porter — You know what? We're going to let Oskar Blues give you the dish on Death By Coconut because its just such a unique porter. "Intense pure liquid cacao flavors swirl with popping coconut aromas, all supported by a semi-sweet porter made from loads of our dark chocolate and extra dark caramel malt," writes the brewery on Untappd. "This limited-release specialty comes around once a year to satisfy that sweet tooth, so get 'em while you can before they disappear. At 6.5% ABV and 25 IBUs, this choconut goodness will have you yellin' 'Pass. Dash. Hit,' all winter long."
Since Death By Coconut is a limited release, you'll need to keep an eye out for it. But Oskar Blues' entire footprint includes all fifty states, so check out Oskar Blues' Beer Finder to find a Death By Coconut near you. We also noticed this one on Drizly, so that's an option, too.
Revolution Eugene Porter®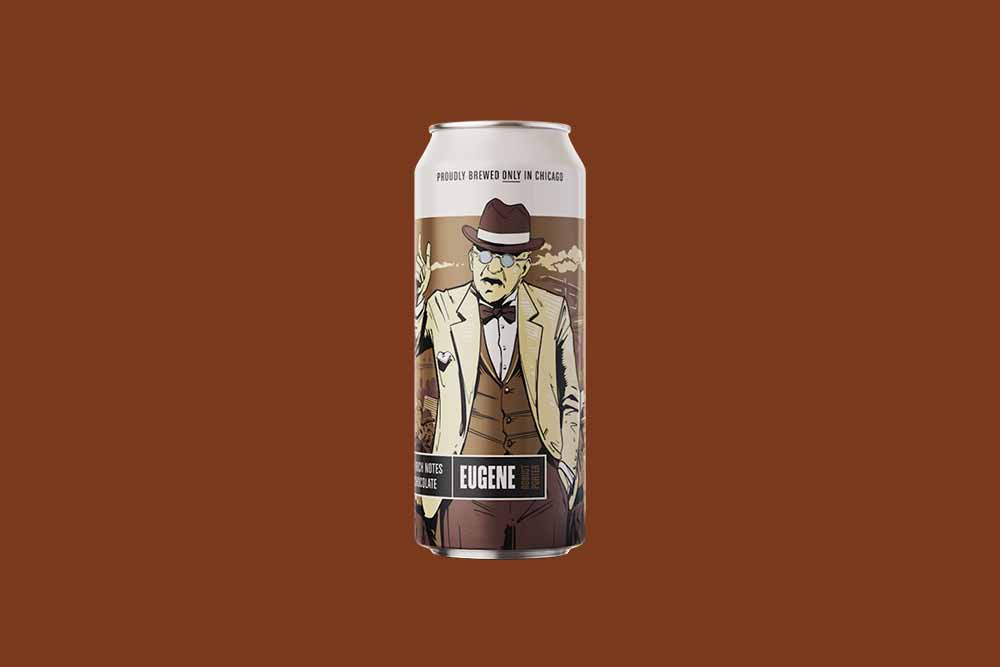 American Porter — Named after Eugene V. Debs, the American union leader who led the famous Pullman Railroad strike of 1894, Eugene Porter® equally raises the stakes of this "striking" porter.
Revolution adds Belgian specialty malts to this robust porter for deep chocolate, caramel, and toast biscuit notes. Pouring a jet black at 6.8% ABV, Eugene is probably best enjoyed in the cold weather, but Revolution keeps it available all year round.
Revolution currently distributes in eleven states including IA, IL, IN, MA, MI, MN, NJ, NY, OH, TN, and WI. Use Revolution's Beer Finder to nab a Eugene in your neighborhood.
Sierra Nevada Porter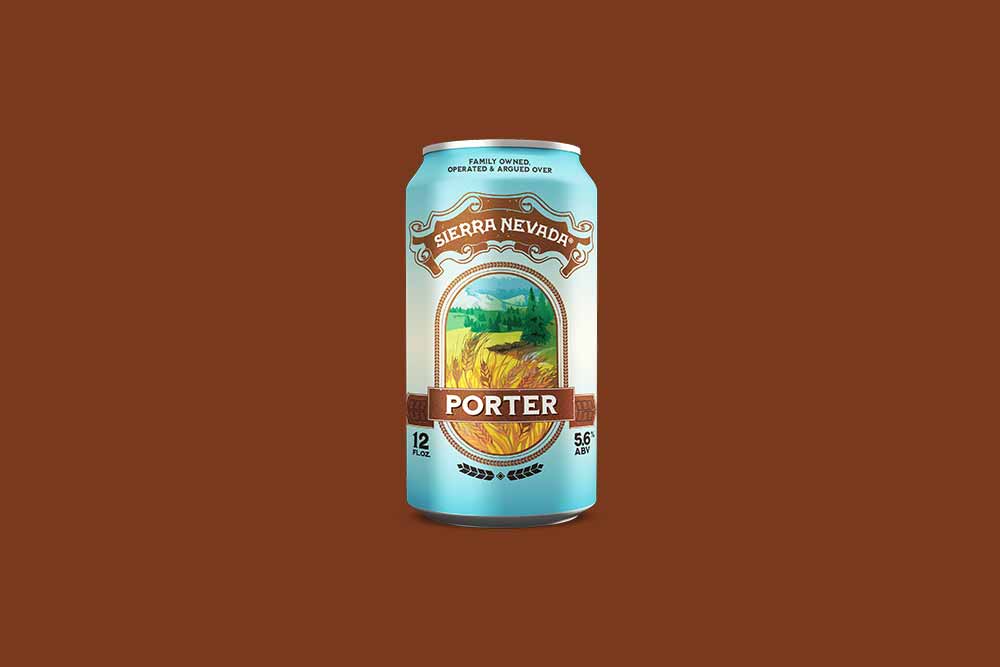 American Porter — What's cool about Sierra Nevada's Porter is that you'll find a bit of the brewery's fingerprint here, even in a darker beer.
A bit hoppier than some of the other porters on this list, Sierra Nevada's version includes Aurora and Yakima Golding hops. So those dark notes read more Baker's chocolate and cocoa than sweeter milk chocolate. As Sierra Nevada notes, "This hearty ale warms to the occasion, whether that's watching the game or after a day on the slopes."
Sierra Nevada distributes to all fifty states. Plus, internationally as well. For a complete list of countries, visit this page. But if you're looking for the nearest store that carries Porter in the U.S., head over to beer's product page and hit "Find Near Me."
Smuttynose Robust Porter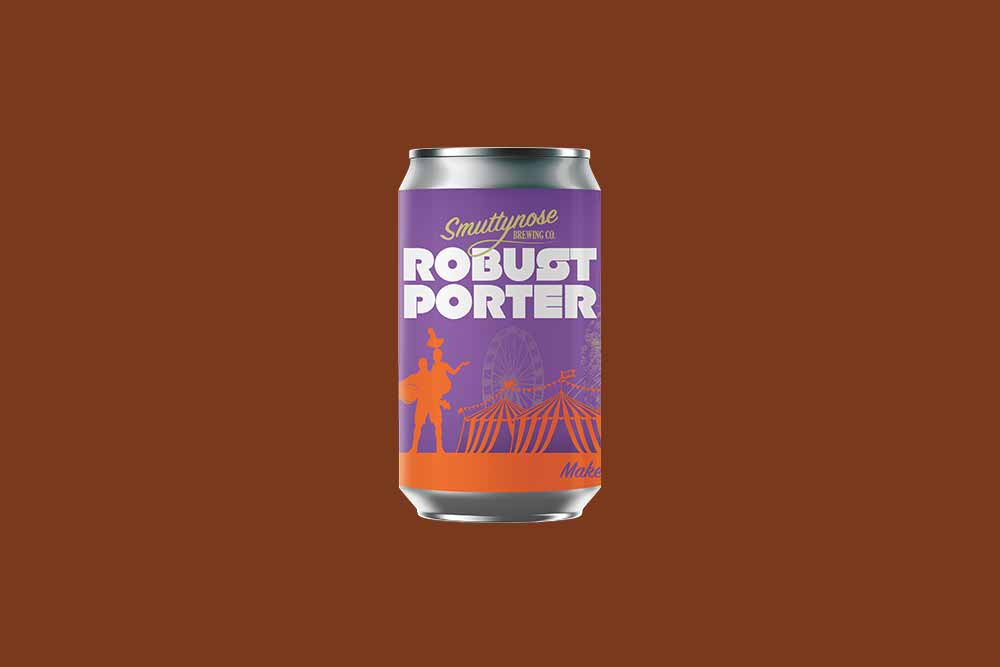 American Porter — An award-winning beer, Smuttynose's Robust Porter has complex depths but drinks super light and refreshing. A simple beer with developing layers, Robust Porter reveals more as you let it warm up.
Smuttynose currently distributes to twenty-six states and twenty countries. To find the nearest store that carries Smuttynose Robust Porter in the U.S., head over to Smuttynose's Beer Finder.