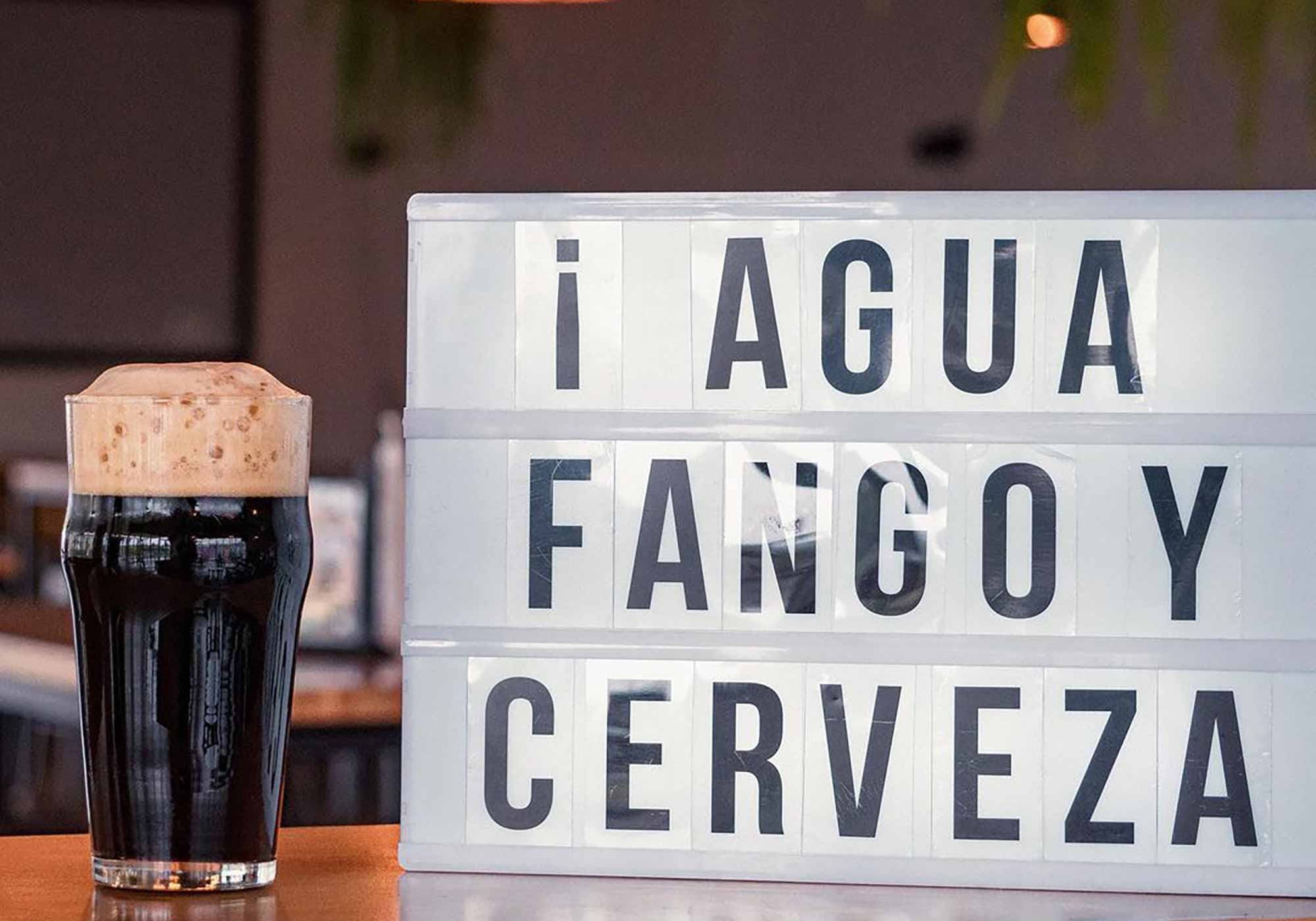 Photography courtesy of Unbranded Brewing
When Zachary Swanson founded Unbranded Brewing in Hialeah, Florida, it was the first brewery to ever open in the predominantly Cuban city. Even though many other brewers were putting down roots in the trendy Miami neighborhood of Wynwood, Swanson went against the grain by choosing a very close-knit Hispanic community about twenty miles north.
Swanson believes that every city deserves a local craft brewery. And he hopes he can introduce more South Floridians to craft beer. It's an ethos that's obvious at Unbranded and in South Florida's newest beer festival, Maverick Town Beer Fair.
How Did Unbranded Brewing Get Started?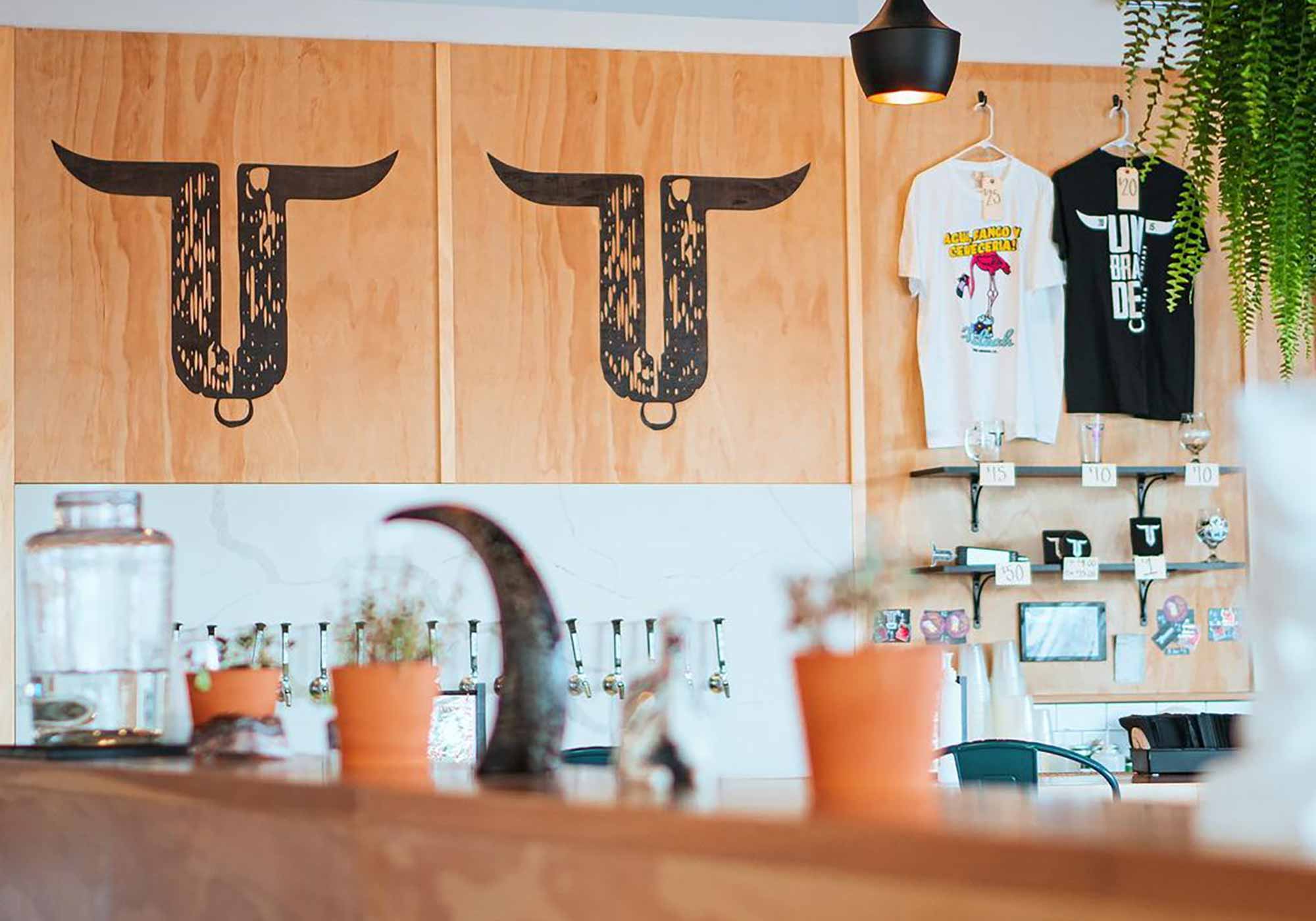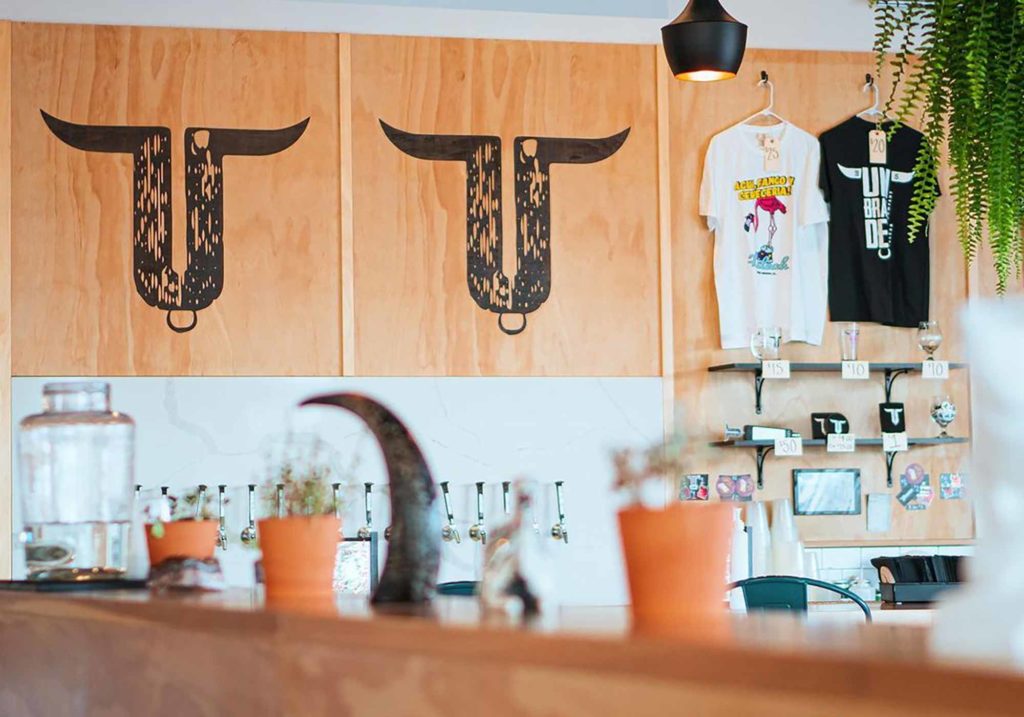 It's a rare piece of family history that inspired Swanson to start a brewery.
As the story goes, Swanson's ancestor Samuel Augustus Maverick worked as a cattle rancher in the middle of the 19th century. At the time, most cattle ranchers branded their bovines to mark who owned them. But Samuel decided to go against the grain, unbranding his cattle. As Swanson tells it, Samuel thought that, "Everyone will know they're mine because they're the only ones without a brand."
The tactic worked. Eventually, people started calling unbranded cattle mavericks.
Today, if you look up the word maverick in the Merriam-Webster Dictionary it says:
1. An unbranded range animal.
2. An independent individual who does not go along with a group or party.
"That's how maverick became a word in the English language," says Swanson. "You're going against the grain. You're doing things your own way and defying social norms."
It's this definition that gave Swanson the idea for Unbranded. He thought it fit well because the original craft brewers like Jim Koch of Boston Beer Co., Ken Grossman of Sierra Nevada, and Kim Jordan of New Belgium blazed their own path in beer, and that's what he wanted to do.
"The maverick spirit is a big part of the craft brewing industry and what it is to be a craft brewer," says Swanson. "It's doing weird, interesting, and different things with your beer and pushing those boundaries in the same way as Samuel Maverick."
Unbranded Pushes Boundaries in South Florida's Craft Beer Scene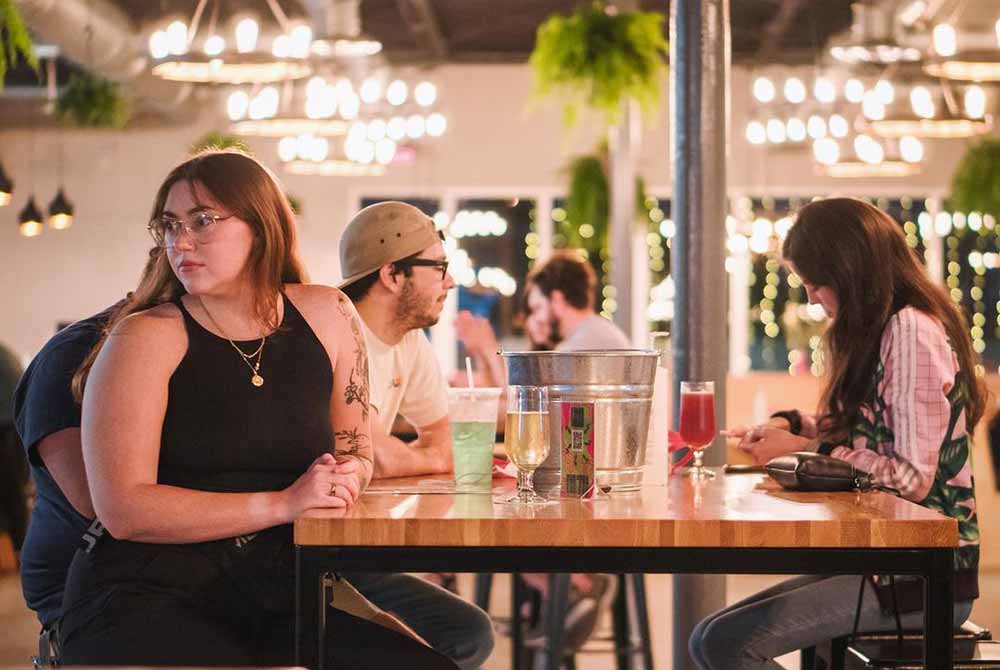 Like his maverick ancestor, Swanson is pushing boundaries. While craft beer has undoubtedly exploded across the country, South Florida has lagged behind.
According to the Brewers Association, craft beer accounted for only seven percent of the market share in Miami prior to the pandemic.
"There's still plenty of room to grow craft beer in Miami," says Swanson. "Plenty of people are drinking beer, but not drinking craft beer."
Swanson made a conscious decision to open Unbranded in Hialeah, a thirty minute drive north of Miami.
Traditionally, Hialeah has had a very tight-knit community. According to the 2020 United States Census, Hialeah has the highest percentage of Cuban and Cuban-American residents of any city in the US — seventy-three percent.
"People from Hialeah have a deep attachment to the city," says Swanson. "That's why I thought it would be great for a craft brewery… because craft breweries do well in those neighborhoods where people have a strong civic pride."
At the brewery, you'll find local nods everywhere. Like in the 1925 Anniversary Lager collab with Old Deck Beer that celebrates the City of Hialeah's anniversary. Or in weekend events such as Brews & Tunes that feature musicians like Alvaro Alcocer Y Las Buenas Influencias, a Spanish South Florida rock band.
In that same vein, Swanson thought throwing a local beer festival would be the perfect way to bring the community together to enjoy craft beer.
"We need more collaboration to get people excited and interested about products they've never had before," says Swanson. "And a beer festival is a good way to do that."
Unbranded Brewing Announces Maverick Town Beer Festival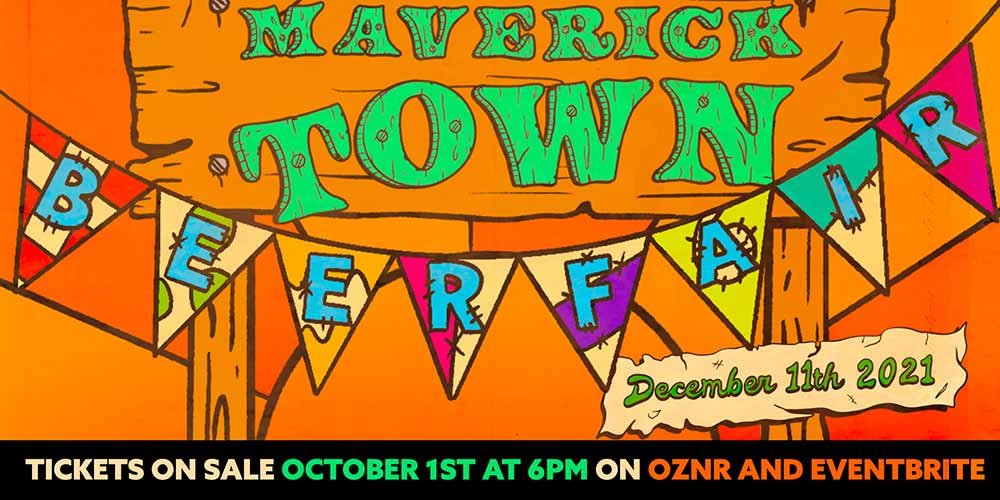 Created to help bring awareness to and give back to the local Hialeah community, the Maverick Town Beer Festival will feature over thirty-six breweries, a majority from Florida. It will include Florida favorites including Tripping Animals, J. Wakefield, 3 Sons, Spanish Marie, The Tank Brewery, and Invasive Species, among others.
For one day on Saturday, December 11th, 2021 Unbranded will shut down the entire block in front of the taproom for folks to come and enjoy local and regional craft beer. Additionally, the festival will feature some of Miami's best food pop-ups, carnival games, live music, and special beer and merch drops.
Maverick Town is the brewery's way of giving the folks of Hialeah a chance to enjoy craft beer together after another crazy year.
How Can I Buy Tickets to Maverick Town Beer Festival?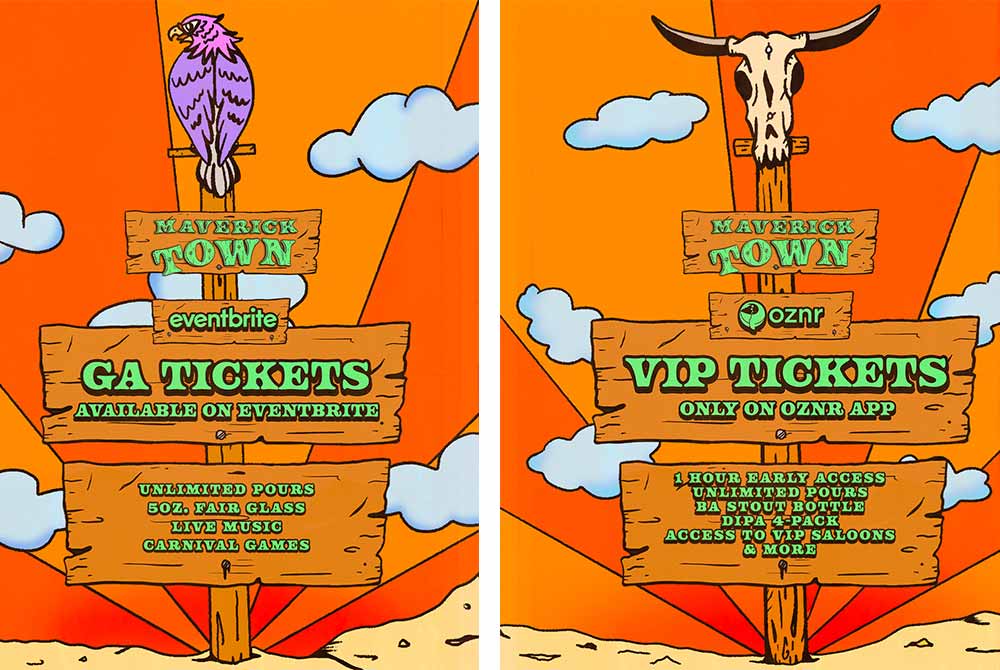 Unbranded will offer two different ways to participate in the Maverick Town Beer Festival.
First, you can buy a general admission ticket that includes unlimited pours from 1PM to 5PM on December 11th, 2021. You'll also get a special five-ounce tasting glass.
Alternately, attendees can purchase a VIP pass via the Oznr app that includes an hour early access to the event with unlimited pours from 12PM to 5PM, a bottle of Unbranded's Maple Syrup Bourbon Barrel-Aged Moussetrap Imperial stout, one double IPA festival beer edition four-pack, and access to the VIP Saloons with exclusive beers and a five-ounce special festival glass. These tickets are ONLY AVAILABLE ON THE OZNR APP. To access them you must download the Oznr app here. Choose Miami, FL in the dropdown menu and click on Unbranded Brewing. You'll find access to Maverick Town 2021 tickets on Unbranded Brewing's personal page in the Oznr app.