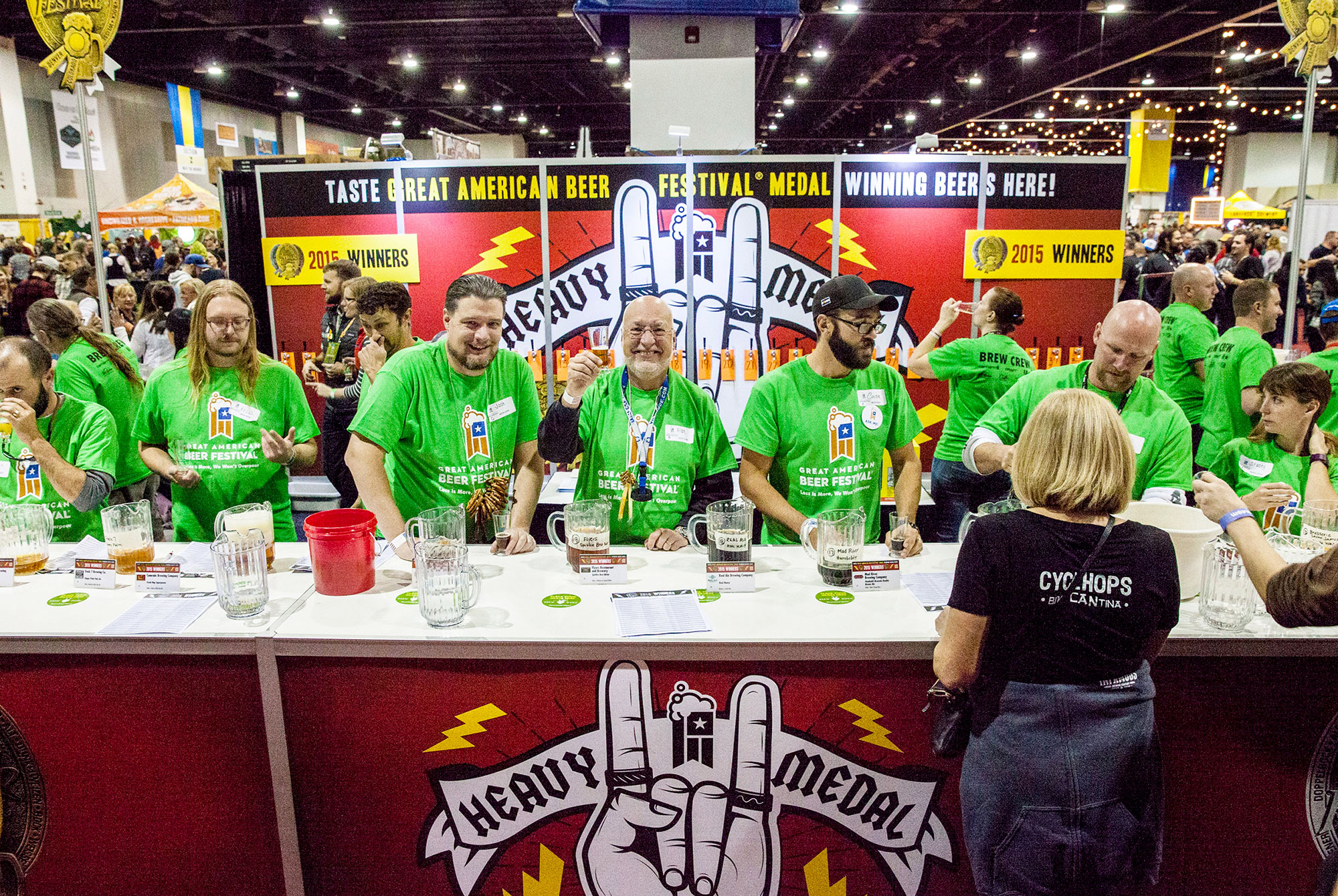 Photography by Brewers Association
No matter how fussed over by some, great craft beer is just that: beer. And at its core, beer is social. It stands on chairs and does impressions and shakes hands with some added oomph. If you take beer and skirt it away for yourself, to examine quietly in provide, you're lobotomizing it.
While beer at a bar — especially one with dozens of tap handles — is a steadfast tradition, for beer fans, it's a warm and flat version of a full fledged festival. A few hours into a good beer festival and you'll find yourself surrounded by a cross section of the entire craft community: brewers, distributors, store owners, journalists, big bearded guys pushing strollers. The opportunity to reconnect, to see which new breweries are good and which old breweries are doing something new, to meet the faces behind the beer, is not to be missed.
Here are the best beer festivals, some abroad, most in the US, for every month of the year. Now you're never more than a few weeks away from your next beer trip. Cheers. — J. Travis Smith
RateBeer Best
January 28-29 — Santa Rosa, CA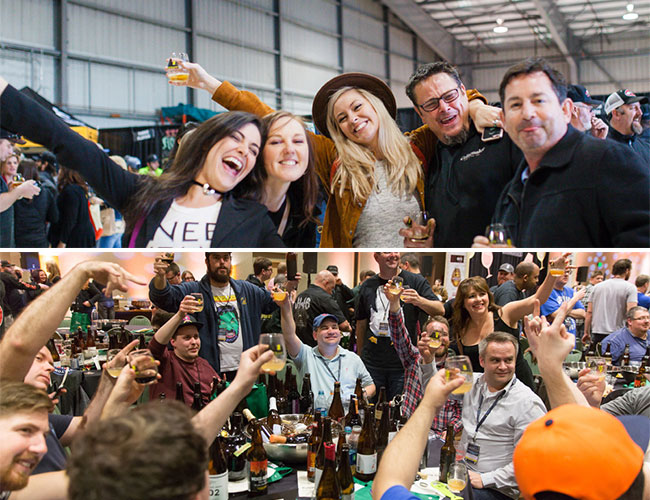 Late notice; I apologize. This year, RateBeer Best featured 35 brewers from all parts of the globe. There were rare and one-off beers, a commemorative glass to take home, and a portion of their proceeds benefited Ales for Autism. It all took place in beautiful Santa Rosa — where it's always 68 degrees. Mark your calendars for next year.
Extreme Beer Fest
February 3-4 — Boston, MA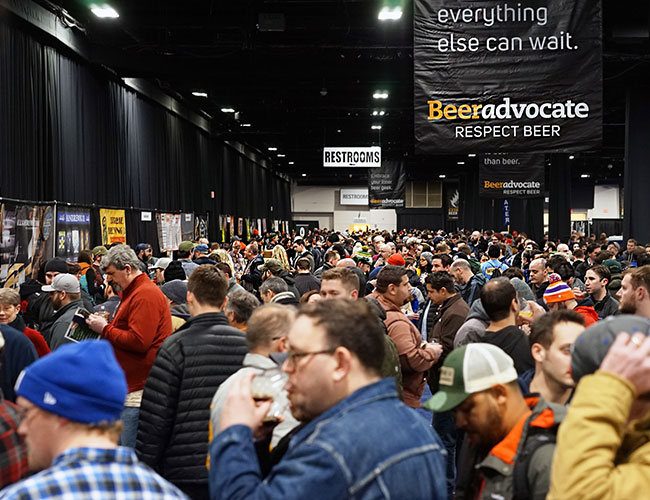 This festival was actually the first festival officially covered by Hop Culture after we launched in January. It has come and gone, but you should still know about it, or go to Boston — always go to Boston. The 14th Annual Extreme Beer Fest featured well over 250 beers from 70 different brewers. Each year, drinkers not only enjoy great beer from a variety of places, but directly support the brewers, as a large portion of EBF's profits goes to the attending breweries.
Hunahpu's Day
March 11 — Tampa, FL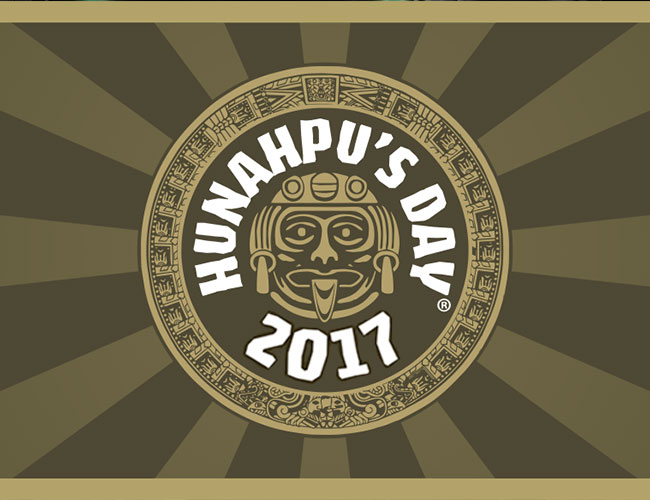 Cigar City Brewing's Hunahpu's Day is a festival with a lot to offer. The price of admission includes: well, of course, admission, a wristband, four (or eight or 12) bottles of Hunahpu's Imperial Stout, four meal tickets, a sampling glass, and the pleasure of tasting any of the 300+ beers from 120+ breweries. P.S. the bottles of Hunahpu's Imperial Stout will not be for sale — those are a limited release just for you, festival-goer.
Where the Wild Beers Are
Spring — New York, NY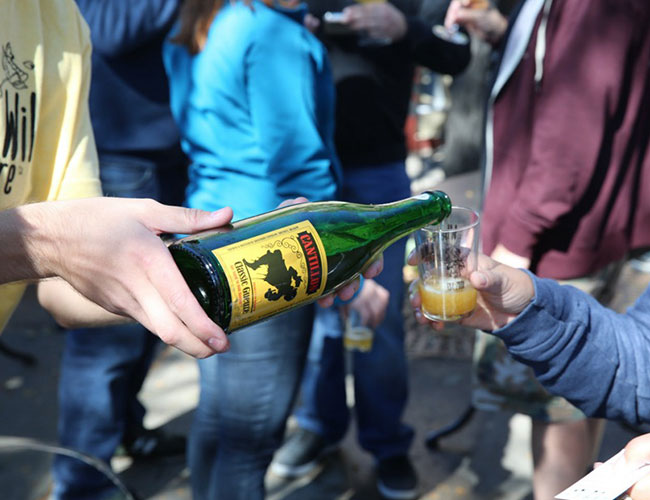 Do you love wild, sour and farmhouse beers? Do you love New York City in the springtime? "Where the Wild Beers Are" is headed to NYC in 2017 — with no set date announced yet — for a premier festival for people who like their beer a little "wild" and spontaneous. The festival operates cyclically (like a bottle share), by offering drink tickets in exchange for beer: you receive 10 drink tickets for every 750 mL of beer you contribute.
Wild West Brewfest
May 5-6 — Katy, TX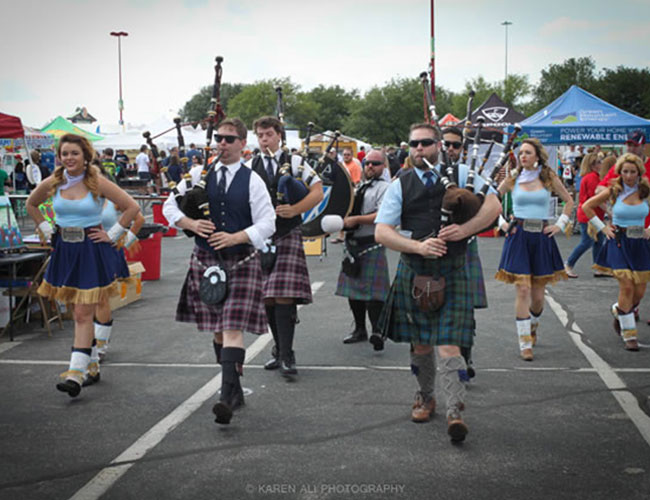 *Cue western music.* In Katy, Texas you'll stumble across the Wild West Brew Fest — no duels, horses or prohibition, just a beer, barbecue and more beer. Look out for the launch party, before the festival, and those so included should snap up "advance tickets," which guarantee you things like a limo, to drive you around, hotel rooms, hand-picked beers just for you, autographed pint glasses, and a private after-party. Sounds good to me.
Savor
June 2-3 — Washington D.C.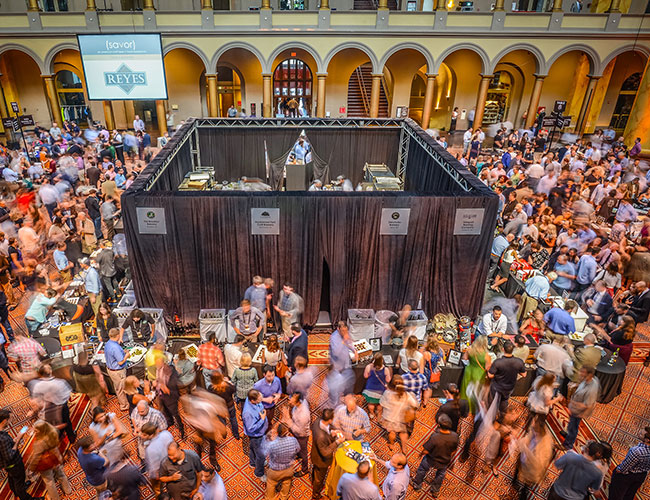 Washington, D.C., aside from being our nation's capital, is known relatively well for its food and drink scene. At Savor — part food-pairing event, part beer festival — there will be 70+ breweries offering tasting sizes to accompany small plates from neighboring food vendors. You'll have an event program to guide you through the tasting notes, and the brewers by your side to answer any questions.
Mondial de la Biere
June 14-18 — Montreal
Oh, Canada! Our home and native land (for the four days of the Festival Mondial de la Biére). It's a festival for beer lovers, but it's more than just drinking. There will be classes at MBeer school of beerology, workshops, and food pairings. It's a festival that's more about education and refinement than chaos and over-consumption.
North American Belgian Beer Festival
July 14-15 — Westland, MI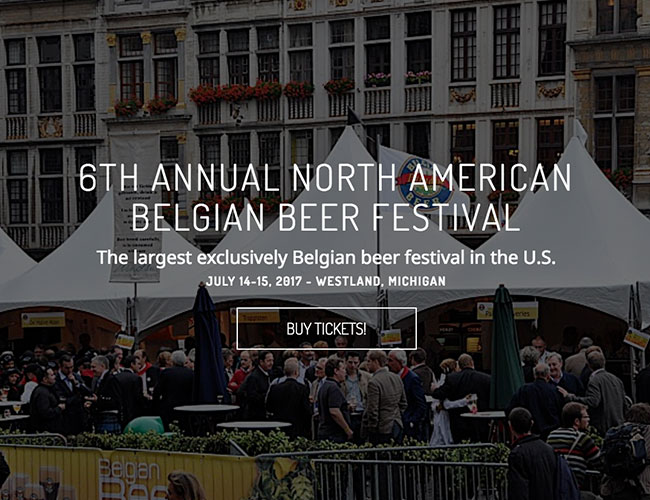 The North American Belgian Beer Festival is pretty simple, in theory. It's the nation's "largest exclusively Belgian beer festival." Despite being held in Westland, Michigan, the festival's policy on beer is: "If it's not brewed in Belgium, it's not here."
The Great British Beer Festival
August 8-12 — London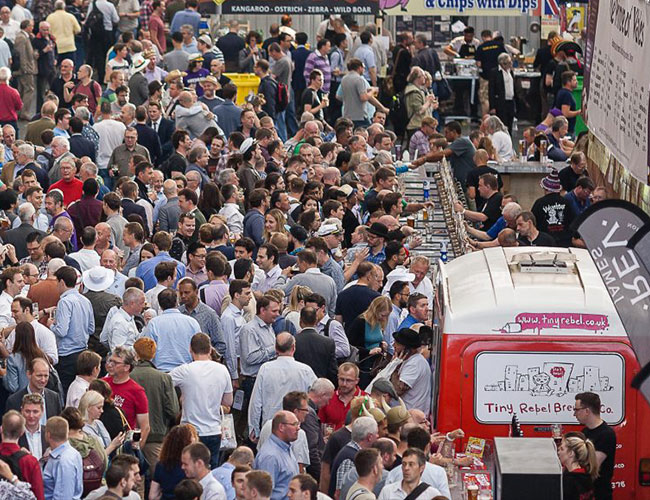 The Great British Beer Festival will be taking place in, "drum-roll please," London. Run by CAMRA, the Campaign for Real Ale, the festival celebrates British and international beer, as well as cider and perry. You can buy your ticket now, just to ensure you're there for their historic, 40th time.
Oktoberfest
Sept 16 – Oct 3 — Munich, Germany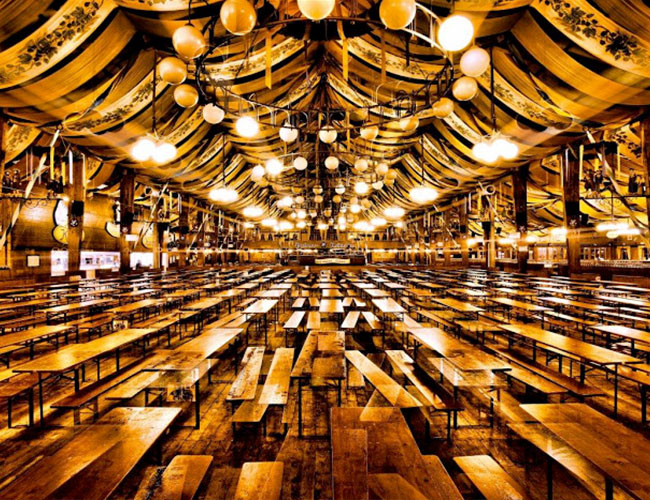 If we're talking about history, we can't leave out Oktoberfest. It's recreated in movies, TV and dreamt about in the minds of beer fans. It all begins on September 16th this year and doesn't end until October 3rd. There's beer, music, and best of all: you're in Germany, and if you during in the middle of "Oktoberfest," there's ample time to spend a few days exploring the rest of Germany.
The Great American Beer Festival
October 5-7 — Denver, CO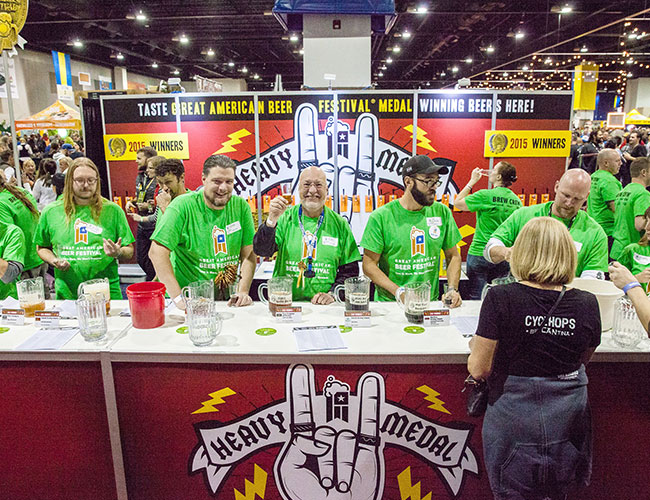 This is the end-all-be-all of beer festivals, with unlimited samples of 3,500 different beers, a commemorative tasting cup, and close-proximity to all of the other Denver, and Colorado, beer destinations. Breweries, beer, and Bronco fans amass the city limits. You get unlimited pours, so, as advised by both the venue and us, drink responsibly.
Festival of Wood and Barrel Aged Beers
November 11-12 — Chicago, IL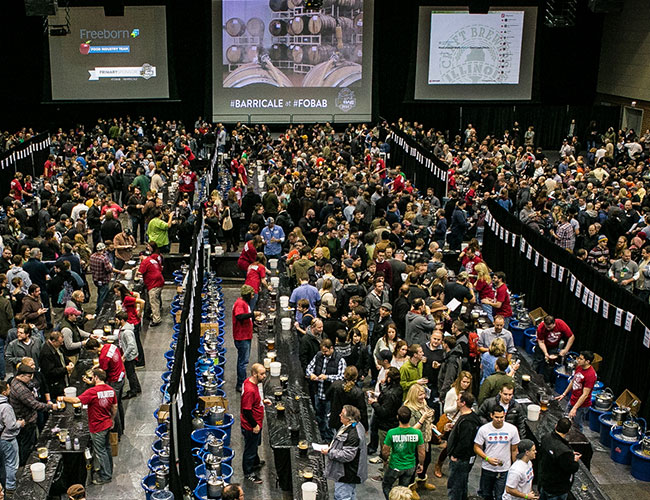 Bare with me, please: this is going to be a lot of numbers. On November 11th and 12th, there will be over 90 breweries and 300 barrel-aged beers, in a 23,000 sq. foot building in Chicago. There will be the Barricale, the National Wood-Aged Beer Competition, and three tasting sessions for the public to try any of the participating brews.
Rochester on Tap
December 9 — Rochester, MN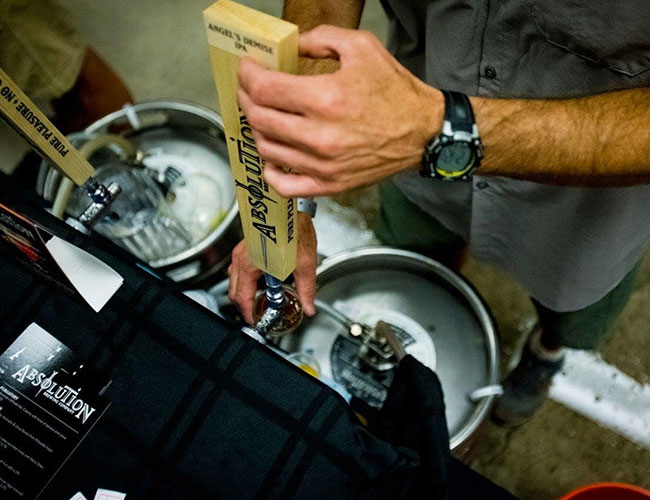 It's December. While everyone migrates to warmer climates, say screw it and head somewhere cold, somewhere north. How about Rochester… Minnesota. It'll be around ten degrees, but you'll be inside the 4th Annual Rochester on Tap. You can sample over one hundred beers from a select few craft brewers. Food will be available, but only the beer can keep you warm — it's safe to say you should drink up.