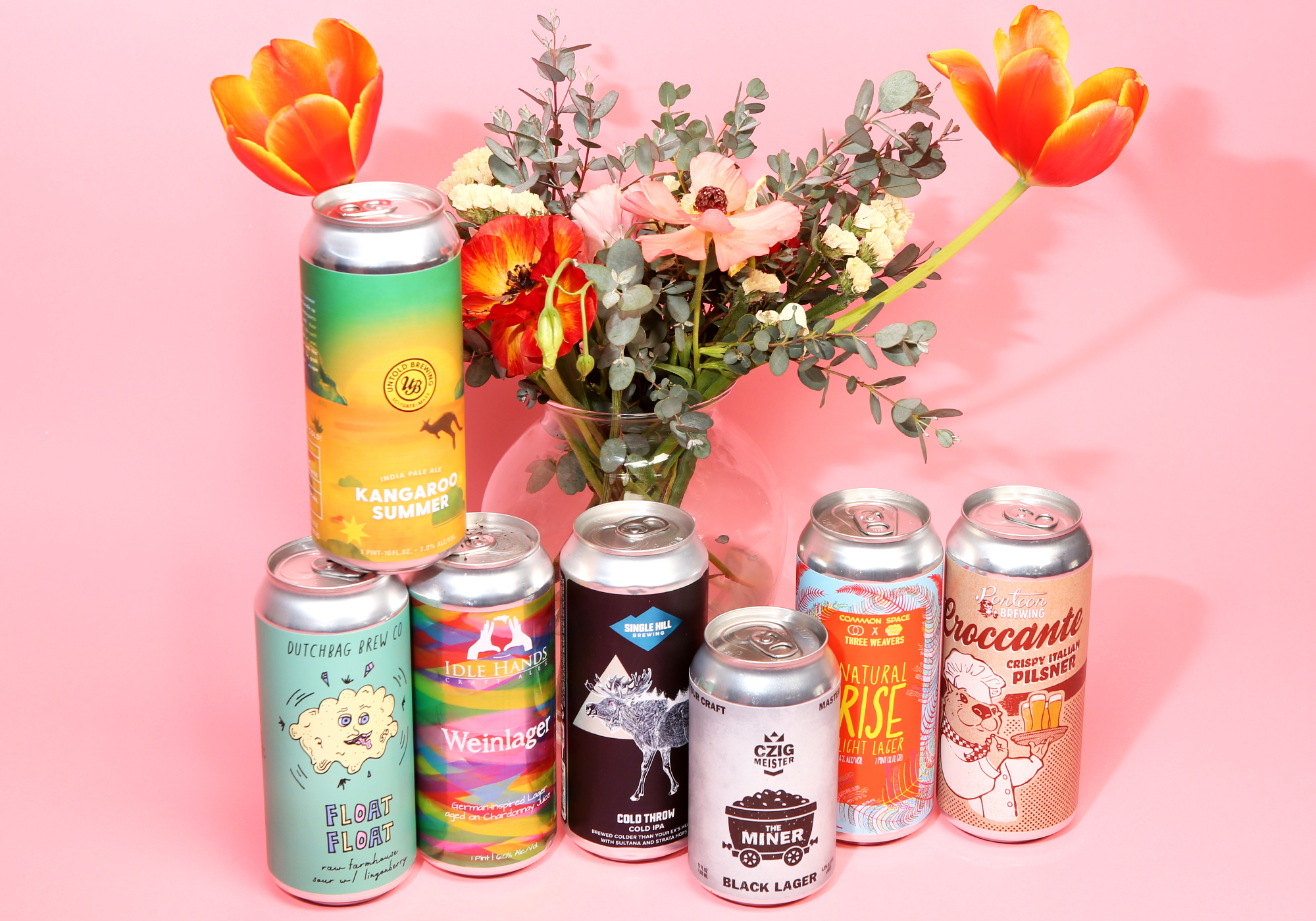 Moms are the best. For example, despite the fact that my mom doesn't drink alcohol at all, she still reads each and every one of the articles I write. (And yes, my dad does too, but this is an article about Mother's Day, so let's stay focused here). That's just one of the selflessly small things my mom does each and every day that makes her so incredible and amazing.
And if you're like me, you'll find that Mother's Day may seem like a tiny holiday, but in the grand scheme of things it's one of the most important days of them all.
And while twenty-four hours certainly isn't enough time for anyone to tell their mom how much they love her, sometimes with the perfect gift you can say it all.
Hop Culture's 10 Best Beer Gifts to Give Mom on Mother's Day 2022
Ticket to Hop Culture's Queer Beer Fest or BeerAdvocate's Extreme Beer Fest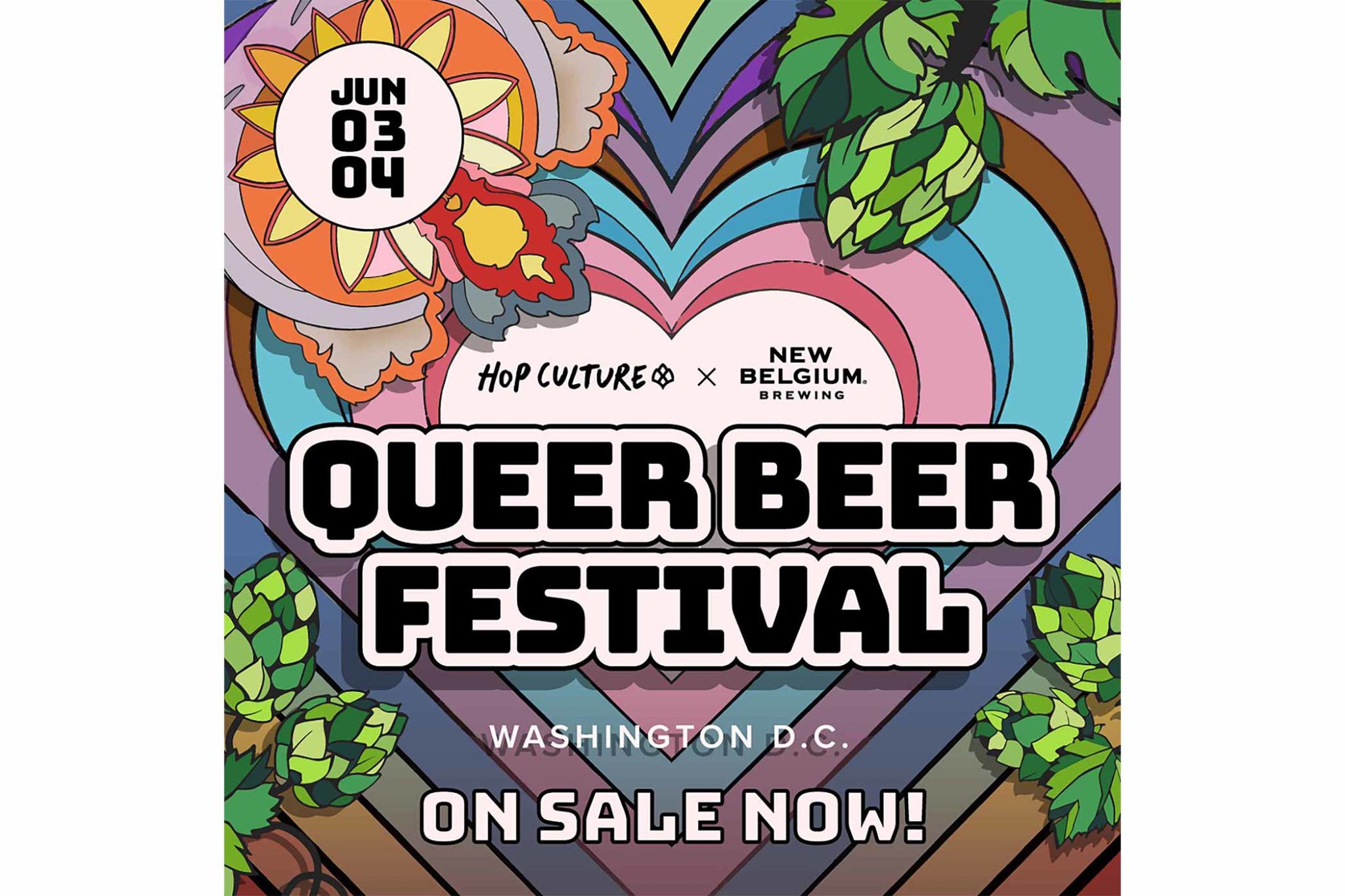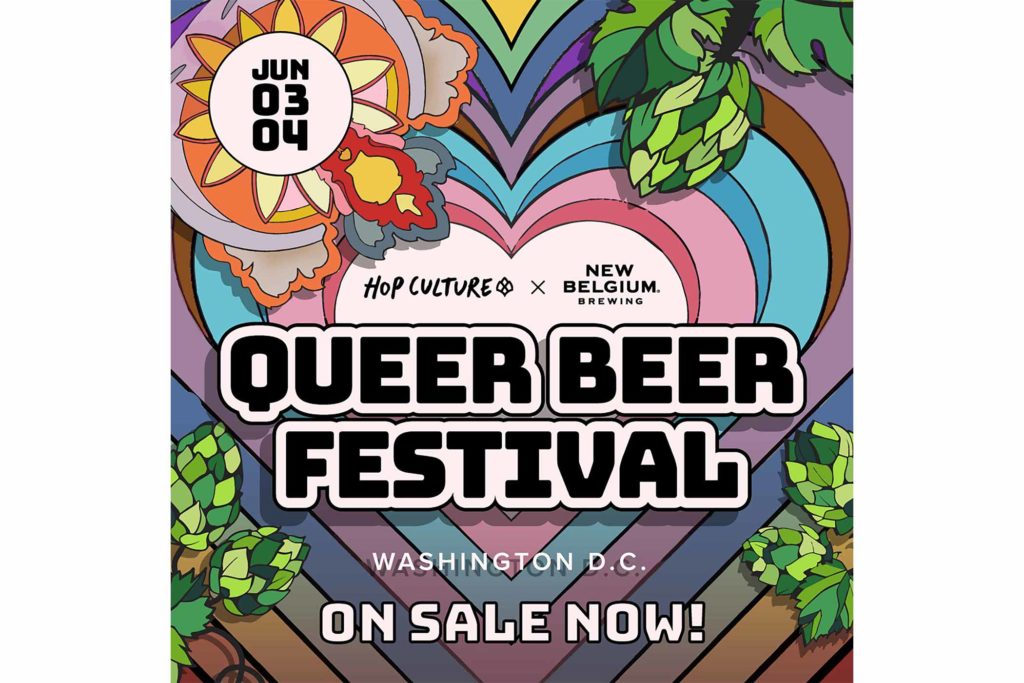 Beer festivals are back, baby, and we have two upcoming events that could be the perfect way for your mom to celebrate her love of beer on Mother's Day.
First, the Hop Culture x New Belgium Presents Queer Beer celebrates the unique, vibrant, diverse, and thriving voices of the Queer community in craft beer. Taking place from June 3rd, 2022, to June 4th, 2022, at The Wharf in Washington, D.C., Queer Beer features over 30+ Queer-owned, Queer-led, or Queer-supporting breweries. Including ANXO Cider, Denizens Brewing, Fullsteam Brewery, Lady Justice Brewing, Local Brewing, Marz Community Brewing, Necromancer Brewing, New Belgium, Right Proper, Samuel Adams, SingleCut Beersmiths, The Virginia Beer Company, and many more.
Tickets to Hop Culture Queer Beer
Second, BeerAdvocate's Extreme Beer Fest (EBF) presented by Dogfish Head. This is a legendary harbinger of beer's continuous evolution as a platform to debut new beers, styles, and brewing techniques. Taking place this year on August 26th and 27th, 2022, at the Craneway Pavilion on the San Francisco Bay in Richmond, CA, EBF celebrates brewers who push the boundaries of brewing, raise a fist at the norm, and blow minds and palates with creative, fun, and innovative beers.
Tickets to BeerAdvocate Extreme Beer Fest
Brewvana's Beer-Making Kit with Online Class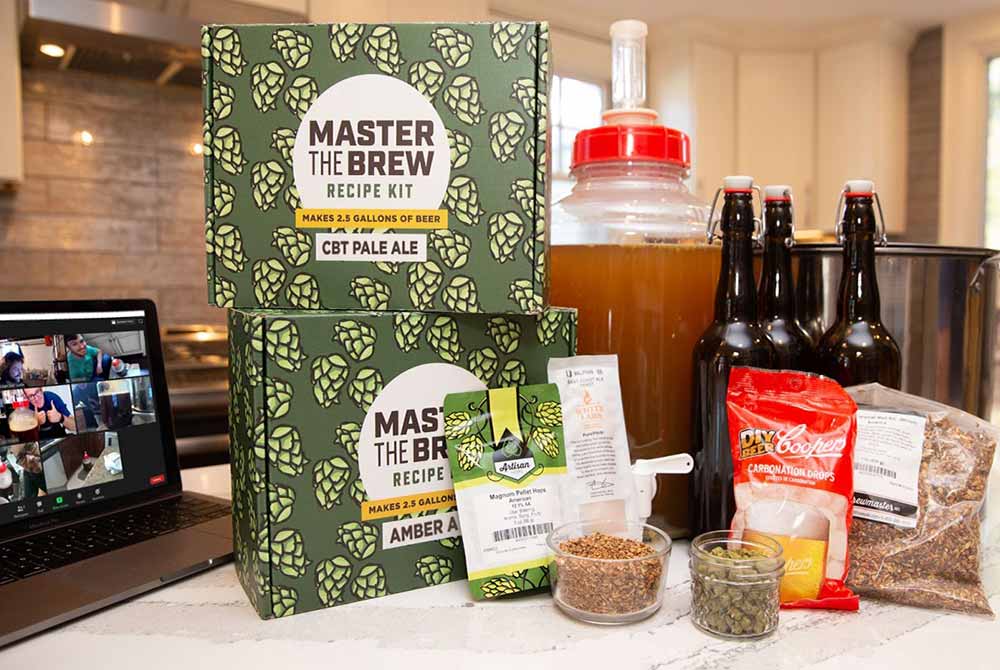 Has your mom always wanted to try homebrewing but didn't want to do it alone? Give her the gift of Brewvana's Beer-Making Kit with Online Class and help her learn to brew beer right alongside a professional.
Brewvana's beer experts have taken all of their beer knowledge and turned it into a virtual home brewing class. The Beer-Making Kit with Online Class comes with all the equipment your mom will need to start brewing! Once her kit arrives at her door, she'll jump on a Zoom call for two and a half hours of live instruction led by one of their professional brew guides. Her guide will brew right along with her and show the process step by step.
Once she has started to make beer at home, she won't want to stop! Join Brewvana's Master the Brew Recipe Club and she'll receive unique beer recipe kits each month—delivered right to her door! Recipes introduce her to new beer styles and brewing practices, ensuring her brewing skills grow over time. She'll also have access to exclusive, virtual meet-ups with other home brewers. During these meet-ups they cover everything from advanced brewing techniques to conversations with beer industry experts.
This is the best homebrewing experience from start to finish. Curated for the beginner, this kit comes with only the essential equipment your mom will need to brew 2.5 gallons of beer. Buy the kit, sign her up for a virtual brewing class—and get ready to start drinking beer from your mom made like the pros!
Untappd Insiders Annual Membership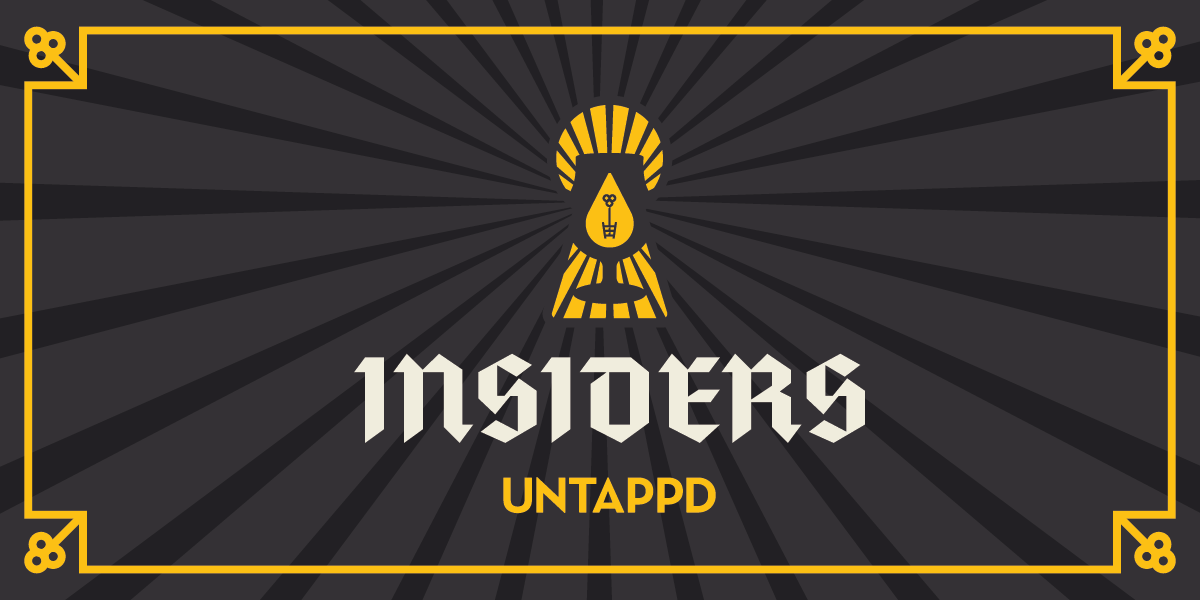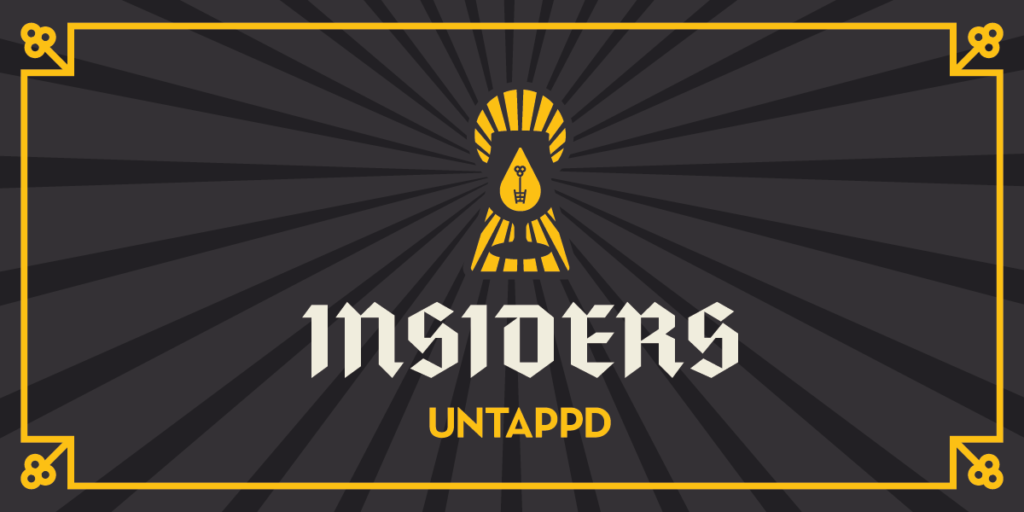 Does your mom love rating beers on Untappd? Or unlocking the latest badges? The Untappd Insiders Program will upgrade her to a more premier version of the Untappd app.
As an Insider, she'll get access to exclusive badges and Untappd's secret merch store as well as better statistics, a yearly collectible magnet, and much more. And the best part? It costs less than a can of beer every month!
If your mom is always on Untappd, this is the perfect Mother's Day gift.
NewAir AB-1200 126-Can Beverage Cooler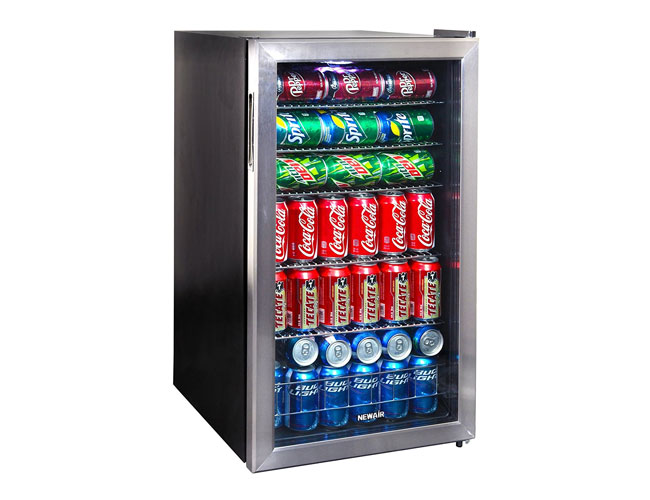 Does your mom love beer, but still stash all her bottles in the fridge along with her grocery shopping? Upgrade your mom's beer collection with a fully dedicated beer fridge. When it comes to the best ones on the market, NewAir is the one name you should know.
NewAir's beer fridges are league leading. Why? Well, their products include perfect little details like adjustable shelving, temperature control, and sleek design. These are just a few of the reasons why they're loved by the Hop Culture team. In fact, Hop Culture Founder Kenny Gould even has one in his own home!
With the AB-1200 refrigerator, your mom will have plenty of space to hold over a hundred beer cans. Plus, removable racks make sure your mom can make space for bottles too. And with a temperature that gets as low as 34 degrees, she can set it to just the right temperature for whatever her heart desires.
Hop Culture 2022 Beers With(out) Beards Glass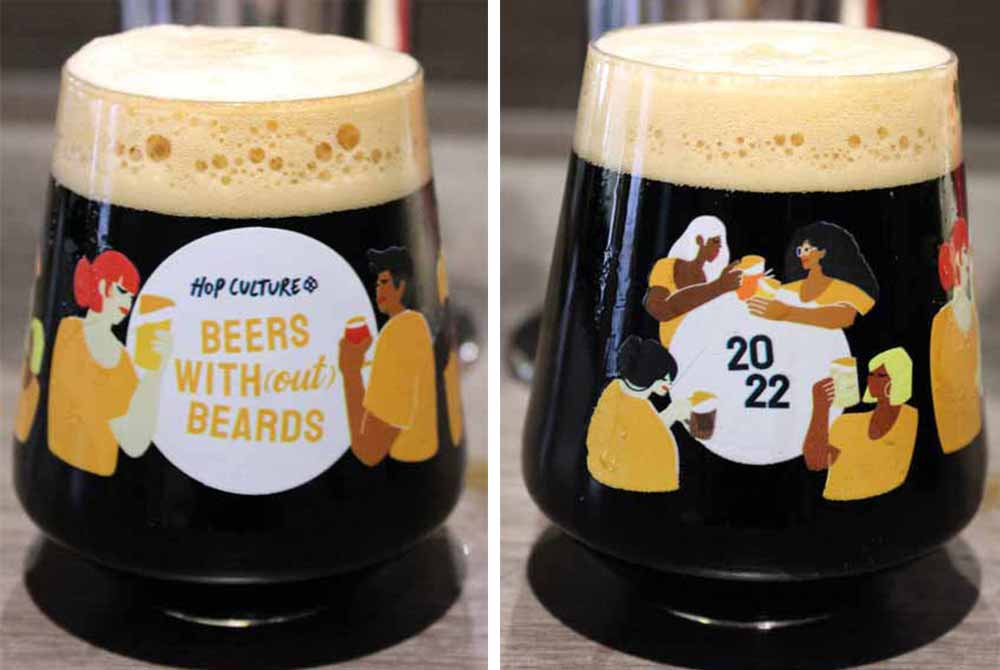 Does your mom love drinking beer out of proper glassware? Help her support her hobby with a glass that celebrates our fifth annual women in craft beer festival Beers With(out) Beards.
In 2018, I conceptualized the first Beers With(out) Beards as part of my graduate school thesis capstone project at NYU. And over the past five years, this celebration of women in beer has grown to attract thousands of attendees and showcase over seventy-seven women-led breweries. Additionally, the fest has featured over thirty-five events highlighting the achievements of women across all aspects of the alcoholic beverage industries.
To commemorate this year's event, the Hop Culture crew designed an exclusive limited-edition tumbler. On the glass you'll find a bevy of women of all sizes, shapes, and colors enjoying a pint of beer together. It's a beautifully designed glass meant to inspire and empower women drinking and working in beer.
Only a limited supply of the glasses is left, so grab one for your mom before they're gone!
Nguyen Coffee Supply Original Phin Kit (Filter + Coffee)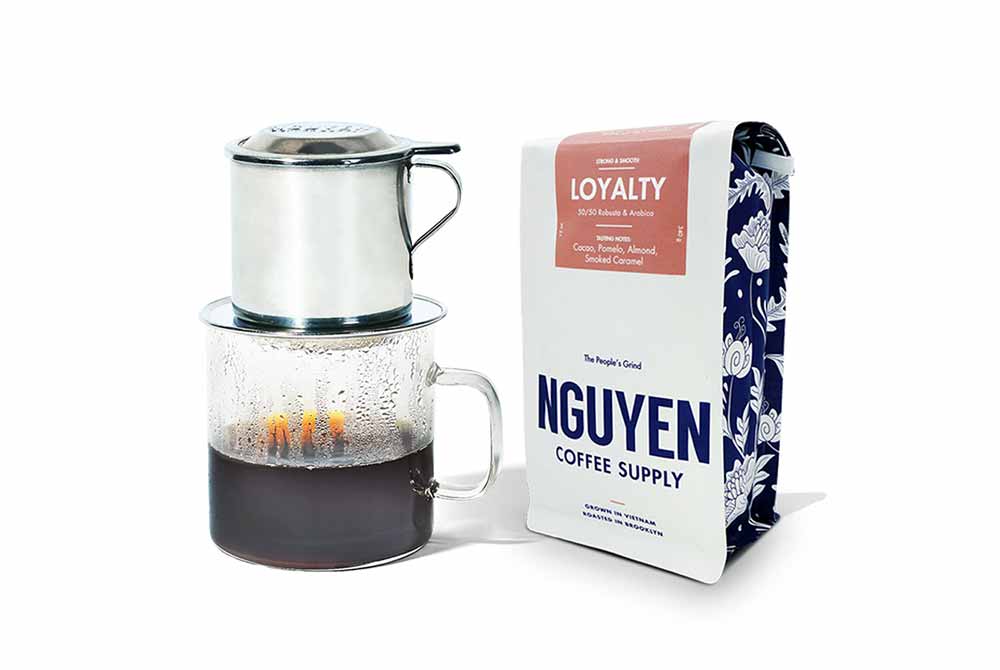 We know this isn't a brewery, per se. But we love this Brooklyn-based coffee company. This Vietnamese- and women-owned business partners with a fourth-generation farmer in Vietnam's Central Highlands to bring direct-trade specialty Vietnamese green coffee to the States. They're one of the first if not the only to do so.
Founded by Sahra Nguyen, a first-generation Vietnamese American daughter of refugees, Nguyen Coffee Supply aims to transform the coffee industry through diversity, inclusion, and transparency. But through the lens of Millennials and the fresh vibes of Brooklyn.
Meaning in addition to the rich, robust bags of beans, you'll also find a trendy line of merch and coffee equipment. The Original Phin Kit includes one bag of coffee and one Phin filter, a traditional coffee filter used to make Vietnamese coffee that creates the perfect cup of Phin Drip coffee in five minutes. This kit is a game changer and will up your mom's caffeine game pronto.
Me and my wife love this coffee so much we regularly buy bags to support Nguyen's business…and to enjoy the cup of Jane in the morning.
Bow & Arrow Serape Blanket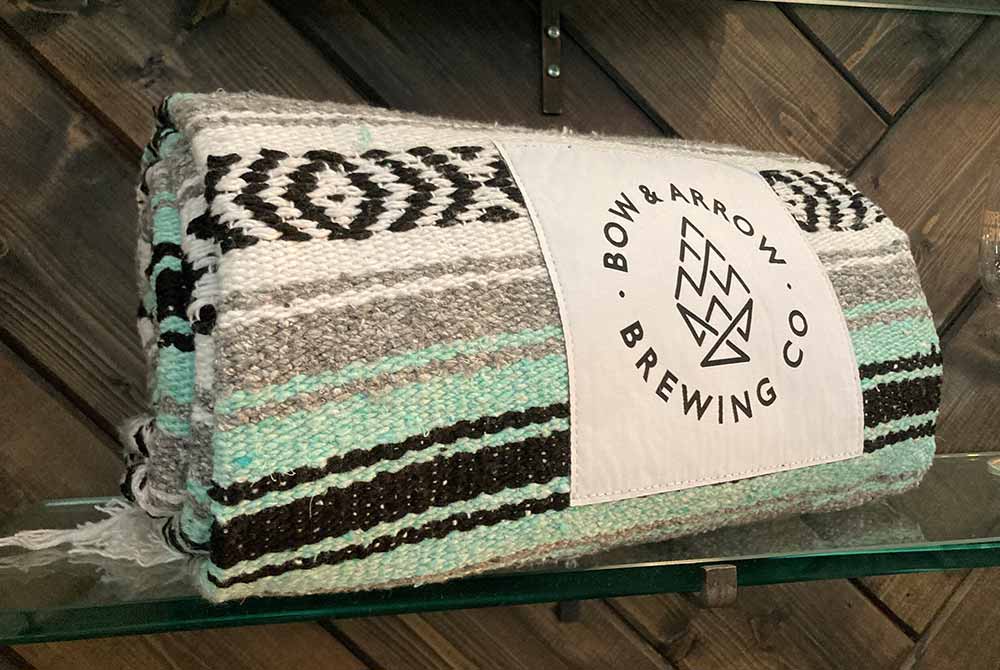 Native-, woman-, and Queer-owned, Bow & Arrow Brewing Co. is a one-of-a-kind brewery. Helmed by Shyla Sheppard and her wife Missy Begay, the Albuquerque-based brewery draws on the duo's distinct Indigenous heritage, which you'll find in everything from the ingredients in their beers to their line of merch.
This serape blanket is more a nod to the brewery's Southwestern roots with these new threads sure to keep your mom cozy and warm throughout the cold winter months.
Beer Drop Membership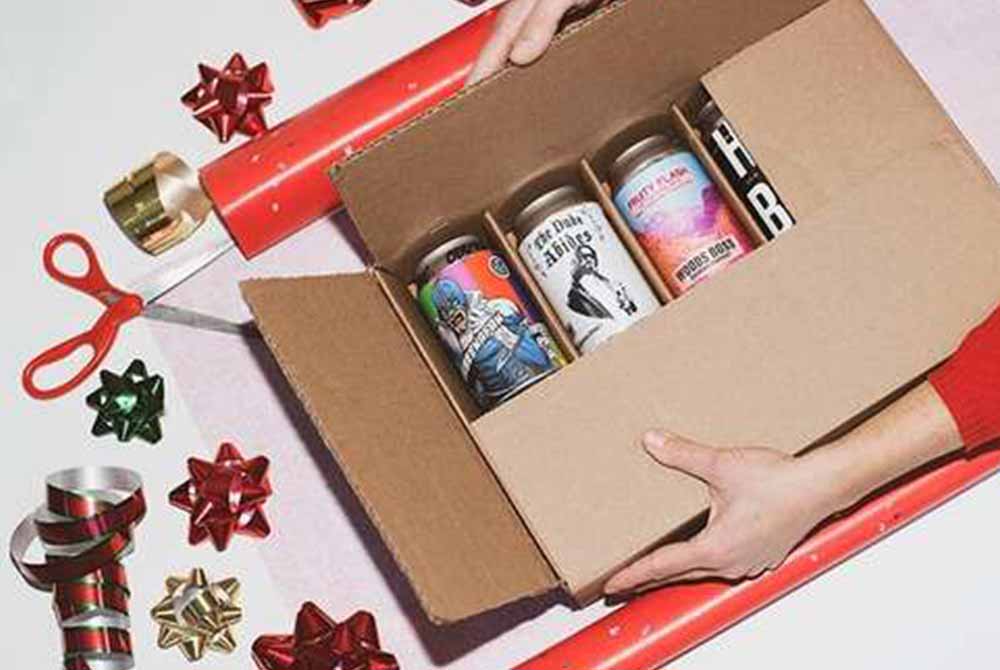 This is not only an excellent Mother's Day present but also a gift that keeps on giving. Beer Drop personalizes and tailors a box of beer just to fit your own mom's hazy IPA or Imperial stout needs.
To start, Beer Drop will ask her to pick her five favorite styles in categories like "top picks," "hoppy," or "malty." Next, Beer Drop will curate a box for your mom based on her exact preferences. Each month, she'll receive ten cans of beer from five different breweries (two cans per brewery).
We love Beer Drop so much that we named it one of our 17 best craft beer subscription boxes of the year.
As a gift, you can send up to twelve months of top-rated cans of beer, personalized to your mom's preferences along with a custom note.
Give your mom the gift of curated beer as a thank you for all the times she bought you your favorite juice box or Capri Sun packs for all your birthday parties.
MiiR Beer Pint Set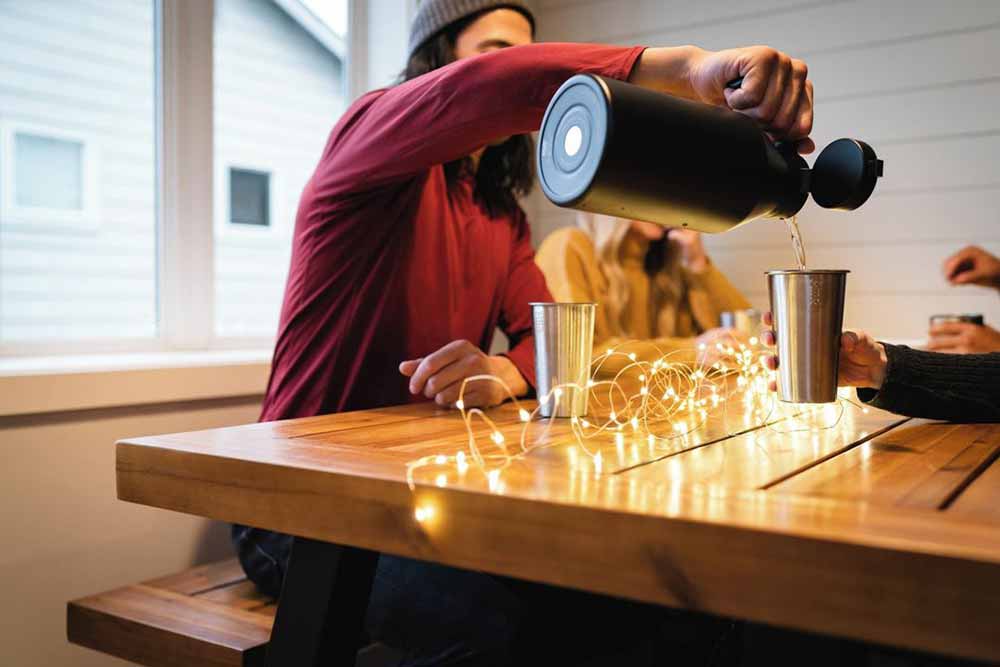 Upgrade your mom's outdoor drinkware with MiiR's Beer Pint Set including a 64oz Growler that holds four pints of beer, cider, kombucha, or even just water, along with two stainless steel Pint Cups. These tumblers are stackable and uncrackable.
We've already named one of MiiR's products to our list of the 17 best beer glasses of the year, so help your mom invest in some sturdy glassware this Mother's Day.
EcoVessel Double Barrel Insulated Beer / Coffee Mug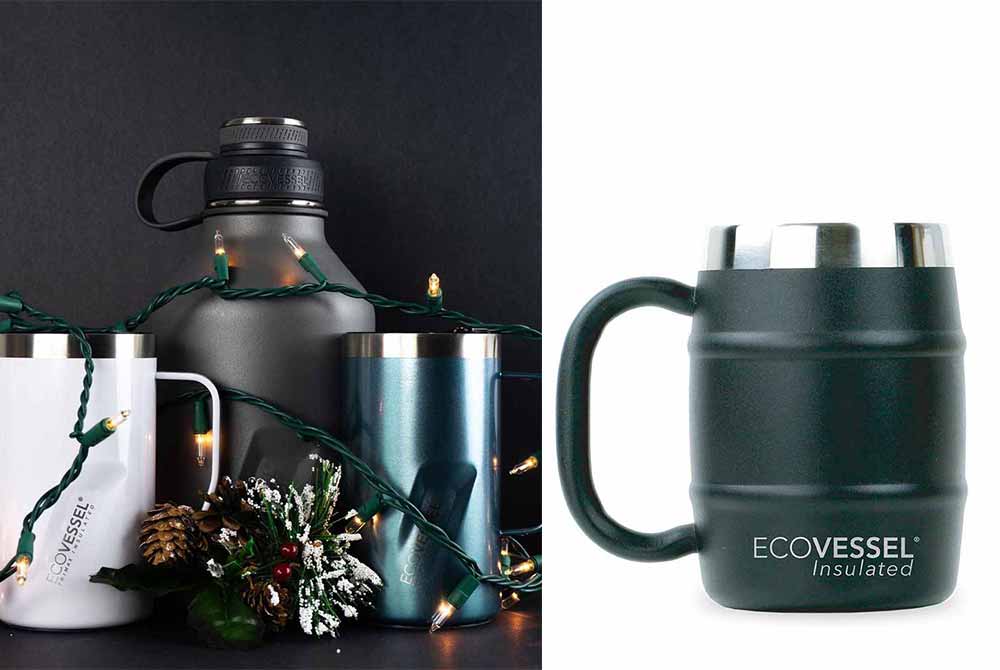 We love EcoVessel for their on-the-go growlers, but they also craft an excellent line of drinking mugs, tumblers, and cups. One of our new favorites is the Double Barrel Insulated Beer and Coffee Mug. Because if you know the Hop Culture team, you know how much we cherish both our coffee and our beer.
We're guessing your mom might, too!
Made from two layers of premium stainless steel, this vessel will keep her morning cup steaming and her afternoon pint chilling.