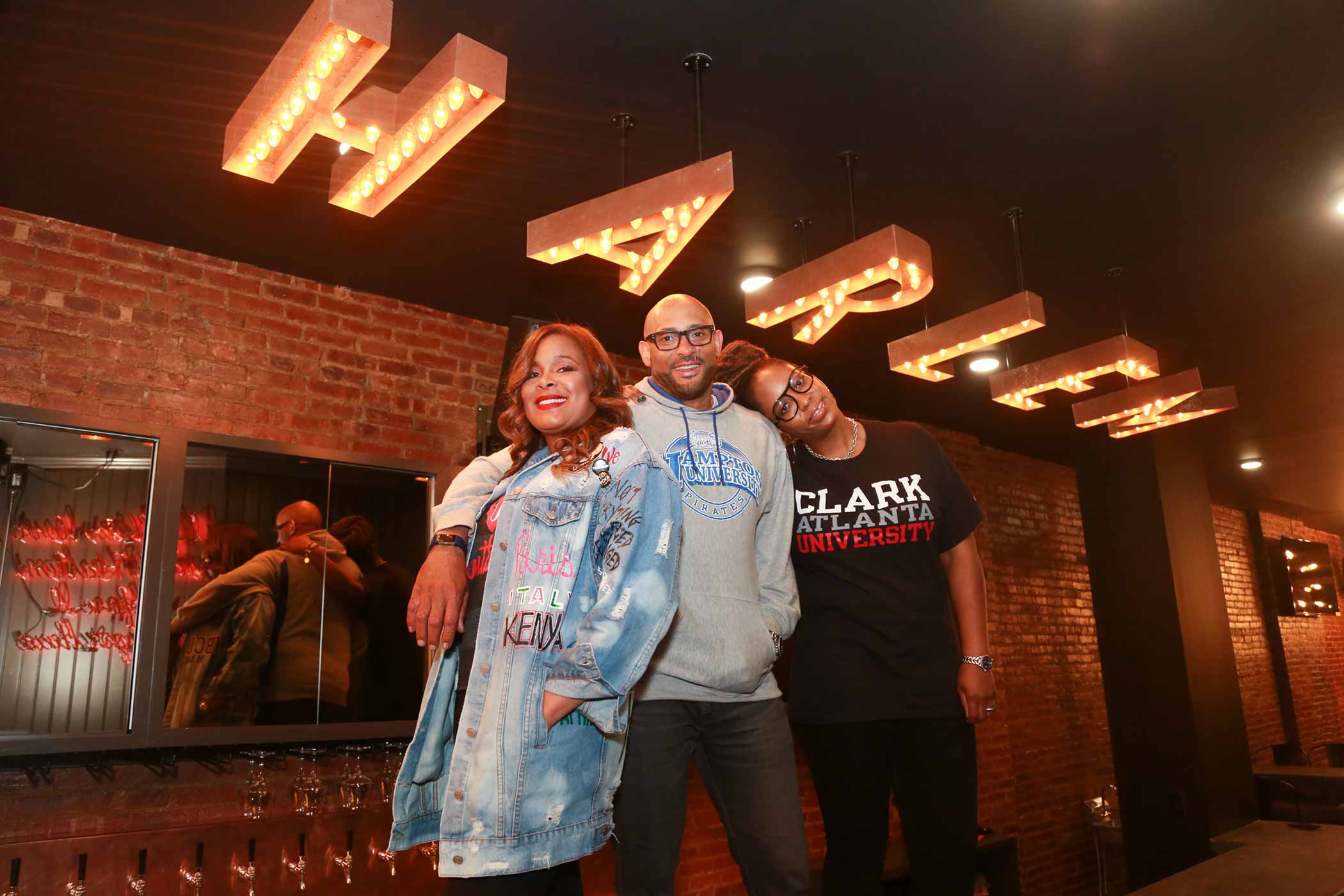 Harlem Hop Co-Founders Kim Harris, Stacey Lee Spratt, and Kevin Bradford | Photography courtesy of Harlem Hops
In the heart of one of New York City's most iconic neighborhoods, on the street named after the first African American from New York elected to Congress, Harlem Hops emerged as more than a taproom. A cultural hub that connects craft beer, Black culture, and community, the craft beer bar redefined the idea of a local watering hole while highlighting a group often excluded from the booming craft beer scene.
Founded by partners Kim Harris, Stacey Lee Spratt, and Kevin Bradford, Harlem Hops came from different inspirations with a common goal to share their love of beer with residents of and visitors to Harlem.
Together the trio opened Harlem Hops, a place bringing a sense of community to the Harlem neighborhood in New York City, showcasing local breweries and brewers from underrepresented groups.
A Short History of Harlem Hops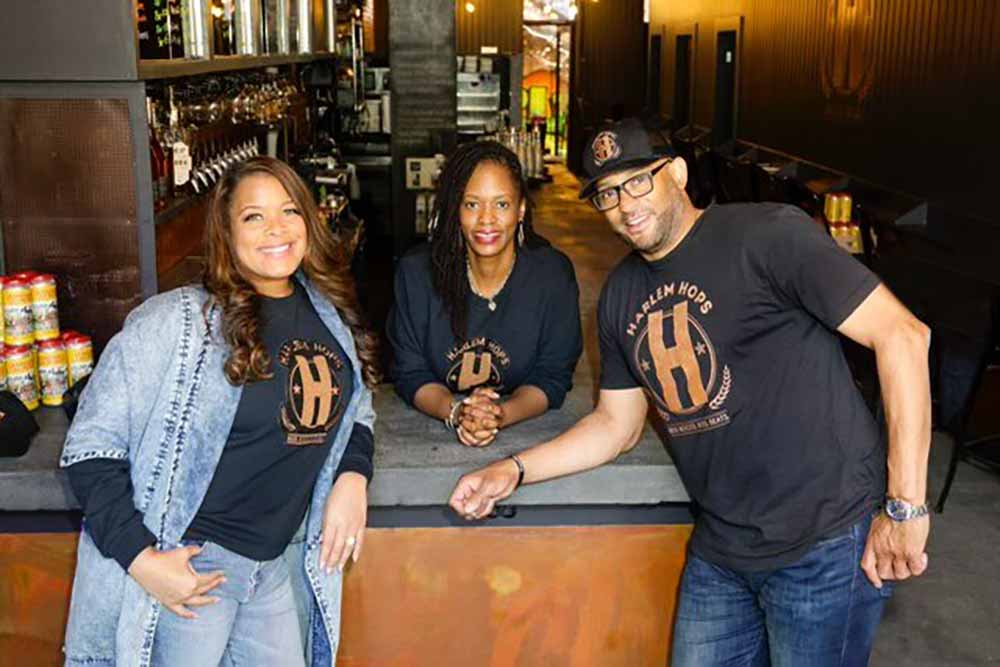 Tired of leaving her neighborhood to find good craft beer, Harris had an idea: What if she could create a place to drink craft beer right in Harlem?
Harris started to put the pieces together. She knew Lee Spratt through their experience in restaurant consulting but needed an expert on the beer side.
A math teacher at the time, Bradford also had a passion for craft beers—something he started developing in college. When a mutual friend introduced him to Harris, he was already working on getting space for a bar. The three discovered their shared histories and interests.
All graduates of Historically Black Colleges & Universities (HBCUs), each with degrees in Science, Technology, Engineering, and Mathematics (Clark Atlanta University for Harris and Lee Spratt and Hampton University for Bradford), the three came together with a similar goal in mind.
Harlem Hops forgoes beers traditionally marketed to the African-American community, offering fresh craft beers that reclaim the history of brewing in Africa. As they say at Harlem Hops, "Beer History is Black History."
Crafting Inclusivity Through Beer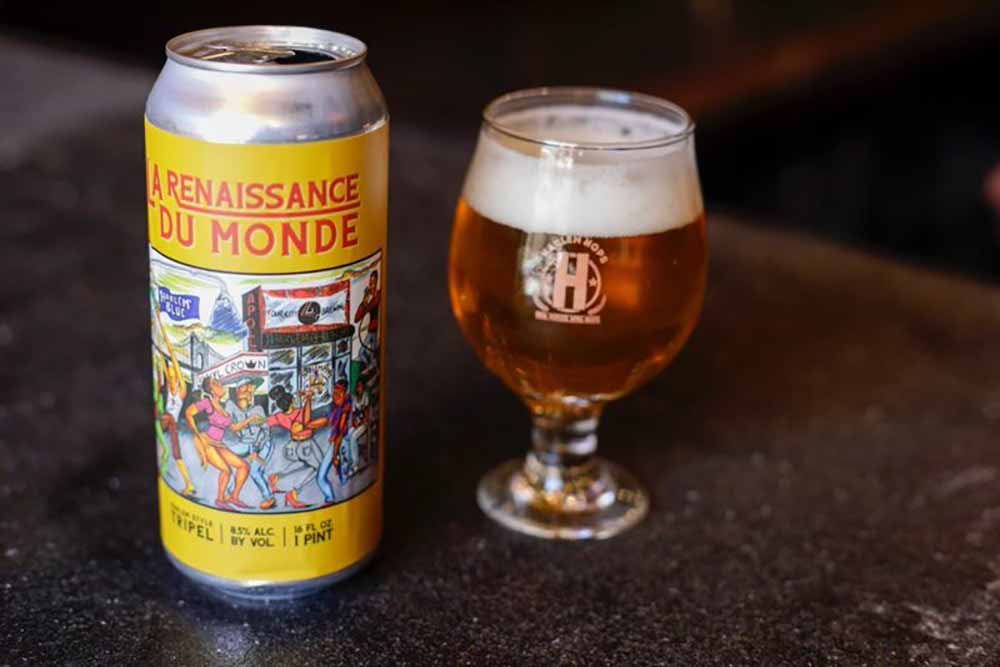 As the first African-American-owned craft beer bar in Manhattan, Harlem Hops not only highlights that beer consumers come from all demographics but also helps bring attention to HBCUs.
"Attending an HBCU is simply an edifying experience," says Harris. "You leave there with a sense of pride, community, commitment, and unity."
HBCU traditions are alive and well in the beer community. According to Lee Spratt, there are plenty of HBCU grads helping grow the craft beer industry, including Celeste Beatty of Harlem Brewing Company and Beny Ashburn and Teo Hunter of Crowns and Hops.
"[HBCU] was the single thread that tied us together," says Lee Spratt. "Each of us has a passion for community and education that originated from (each of our) families … but definitely reinforced through the HBCU experience."
The foundation and traditions that come out of schools that are predominately African American shine through in the goals of the Harlem craft beer bar, where you'll find forty percent of their taps dedicated to minority or female-owned breweries.
Showcasing Women- and POC-Owned Breweries, Collabing With Local Breweries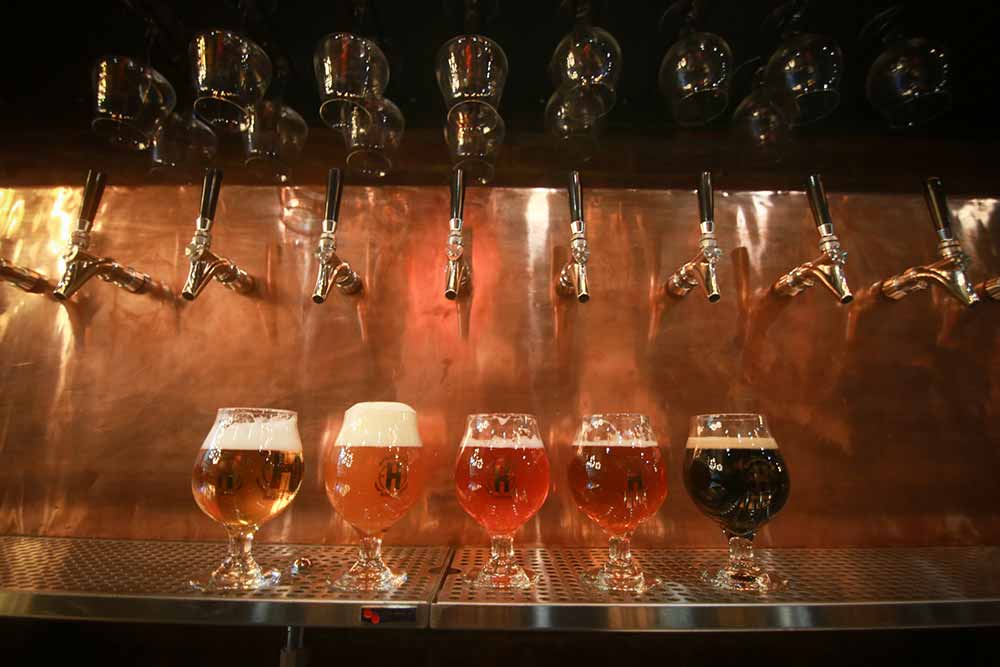 With sixteen rotating taps and can and bottle options, Harlem Hops offers a wide variety of beers, showcasing women- and POC-owned breweries as much as possible.
For instance, on their current tap list, you'll find beers like Brown Girl's Brew Carrot Cake, a brown ale mimicking its namesake dessert. A company striving to be, well, more than just a beer company, Brown Girl's Brew has set out to break barriers in the industry.
Much like Harlem Hops itself, which has also found success by featuring many of the great breweries from New York.
With ales from Suarez Family Brewery, IPAs from Obercreek Brewing Company, and ciders from Orchard Hill Cider Mill, Harlem Hops has enough local options to explore the entire state through beer.
"We have strong relationships with the majority of the local breweries in the New York Tri-State area," says Harris. "We have done some excellent collaborations with a lot of these brands as well."
Harlem Hops brings all these offerings right to its own neighborhood of Harlem in upper Manhattan.
Becoming a Beacon of the Harlem Community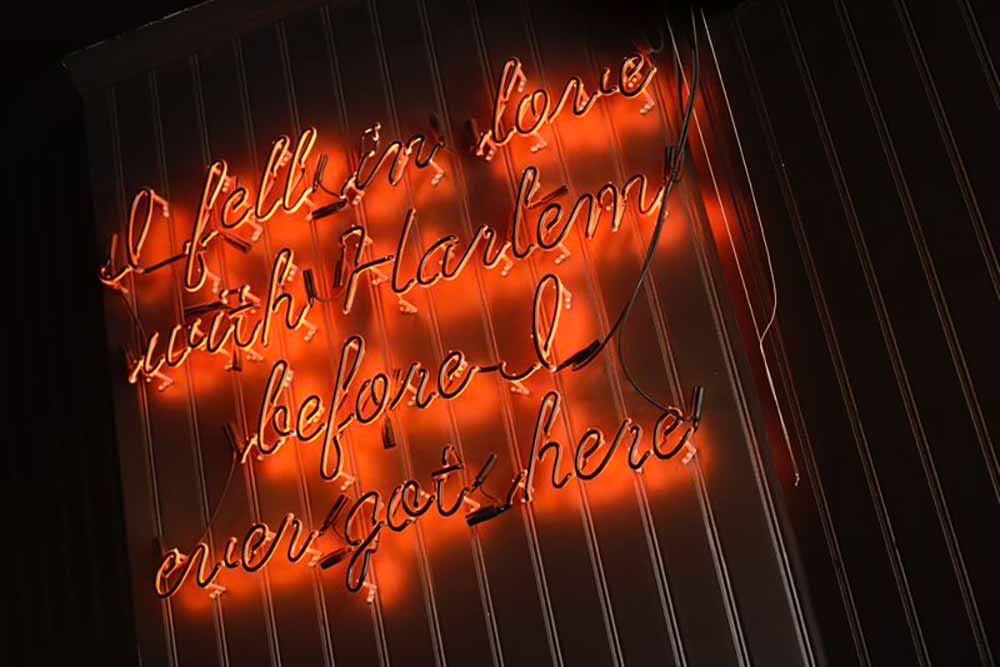 More than just a place to enjoy diverse and unique brews, Harlem Hops focuses on community engagement, a critical component for all the co-founders.
Regularly hosting events to highlight local artists and musicians and bringing people together to celebrate the neighborhood is always top of mind.
Community commitment also shines through the company's non-profit organization—Harlem Hopes. By providing scholarships to students who live in Harlem and are starting their first year at an HBCU, the trio aims to help close the gap affecting students of color who want to attend college.
Similarly, for the taproom's fifth anniversary, Harris, Lee Spratt, and Bradford hosted a block party for the neighborhood's children.
What Is the Future of Harlem Hops?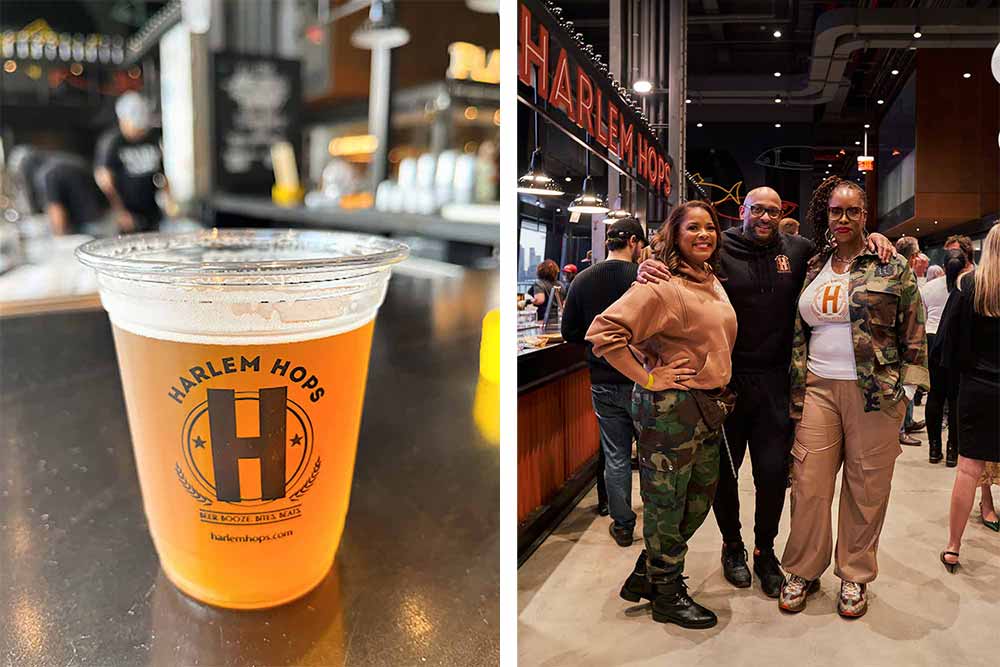 In March 2023, Harlem Hops opened its second location at the Chelsea Piers. An outpost in the pier's food hall area, the newest taproom is easy to stop into and grab a few drinks while enjoying the water views of the Hudson River.
With six rotating taps, bottles, and canned beers available, it's an excellent alternative for those unable to make it to Harlem to experience the original location.
"One of the more striking differences is the make-up of the customer," Bradford said. "Our uptown location is mostly supported by local Harlem and NYC residents, while at our Chelsea location, the customer base is mostly tourists."
In the future, Lee Spratt, Harris, and Bradford hope to bring their concept beyond Harlem and New York City.
Recently, the trio hosted a successful pop-up on Martha's Vineyard. And with Lee Spratt based in Atlanta, another city known for its vibrant African-American community, all three co-founders acknowledge anything is possible in the future.
In a city known for its diversity, Harlem Hops stands out for its creativity and sense of community. Combining a love of craft beers with a celebration of culture and underrepresented beverage makers, Harlem Hops could be the new pioneer of craft beer.