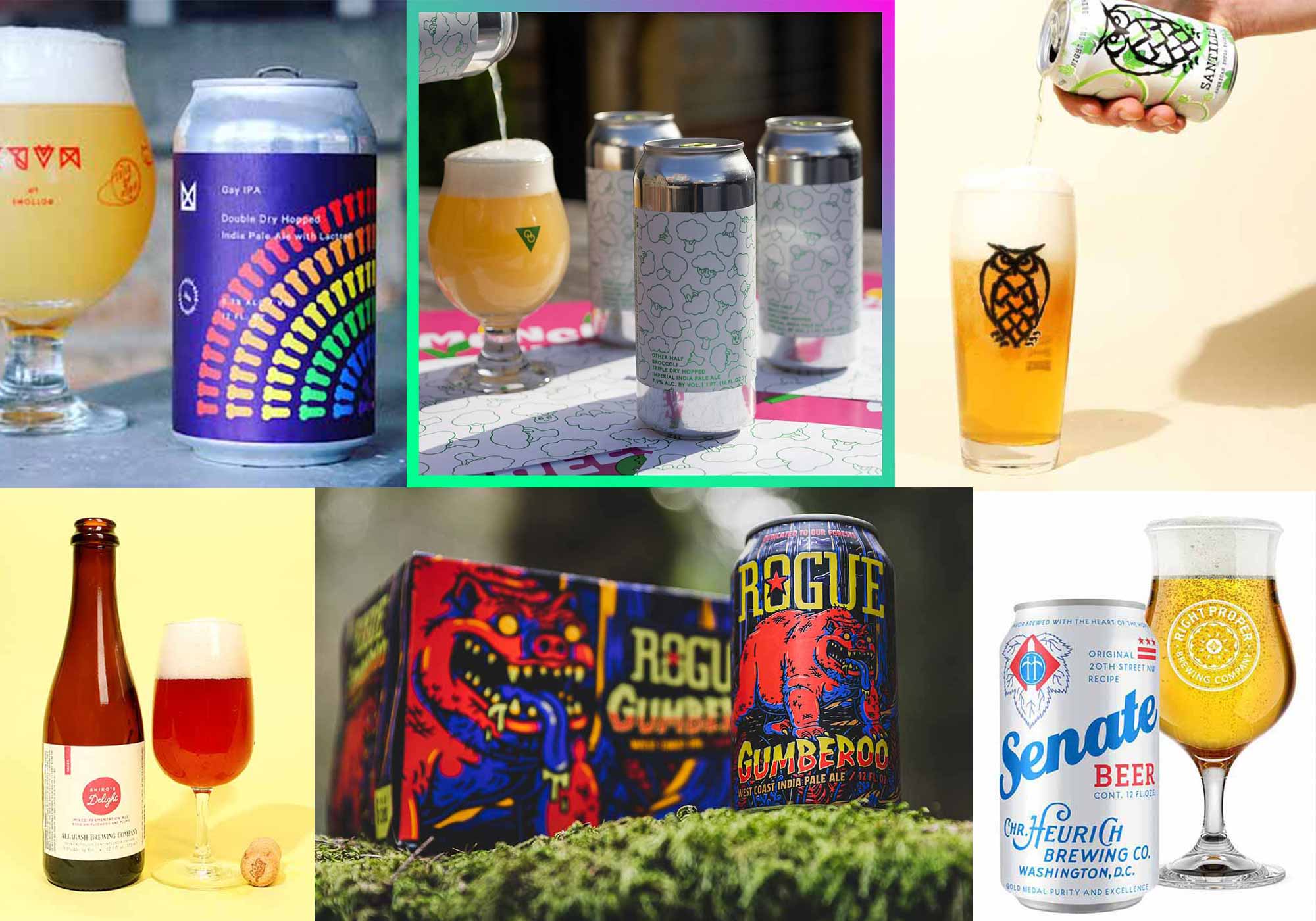 April showers bring May flowers, right? Well, this month certainly showered us with beer. We celebrated our fifth annual Beers With(out) Beards in Portland, ME, with a record 1,300 fest goers and thirty-seven breweries.
We're already looking ahead to summer and our next event.
Hop Culture x New Belgium presents Queer Beer will take place on June 3rd and 4th, 2022, at the Wharf in Washington, D.C. Featuring 30 of the top Queer-led and Queer-supporting breweries in the country, you can drink beer from renown breweries such as Other Half D.C., Night Shift, Marz Community Brewing, SingleCut Beersmiths, Right Proper Brewing Co., Local Brewing Co., Samuel Adams, and many more.
Taking a look back at this month, we honored National Beer Day by taking a look at the 14 most iconic American craft beers and Saison Day by sipping on a saison or two.
Plus, I had to observe my thirty-third turn around the globe, which you can bet involved a fair bit of beer! Like Rogue's new West Coast IPA, Gumberoo, and Sierra Nevada's new seasonal Summer Break.
And while saisons and seasonals are perfect for April, American IPAs are pretty great too. These beers are best enjoyed fresh, but many major breweries now have their flagship versions available at a store right down the street from you. Check out our picks for the "15 Best American IPAs Available Right Now."
Don't forget our conversation with the hottest new brewery in South Florida, Prison Pals Brewing Co., started by four amazing dudes from Argentina.
We're ready for those May flowers, but all in all April brought some great beer showers.
Here Are the 10 Best Beers We Drank in April 2022
Broccoli Triple Dry Hopped Imperial IPA – Other Half D.C.
Washington, D.C.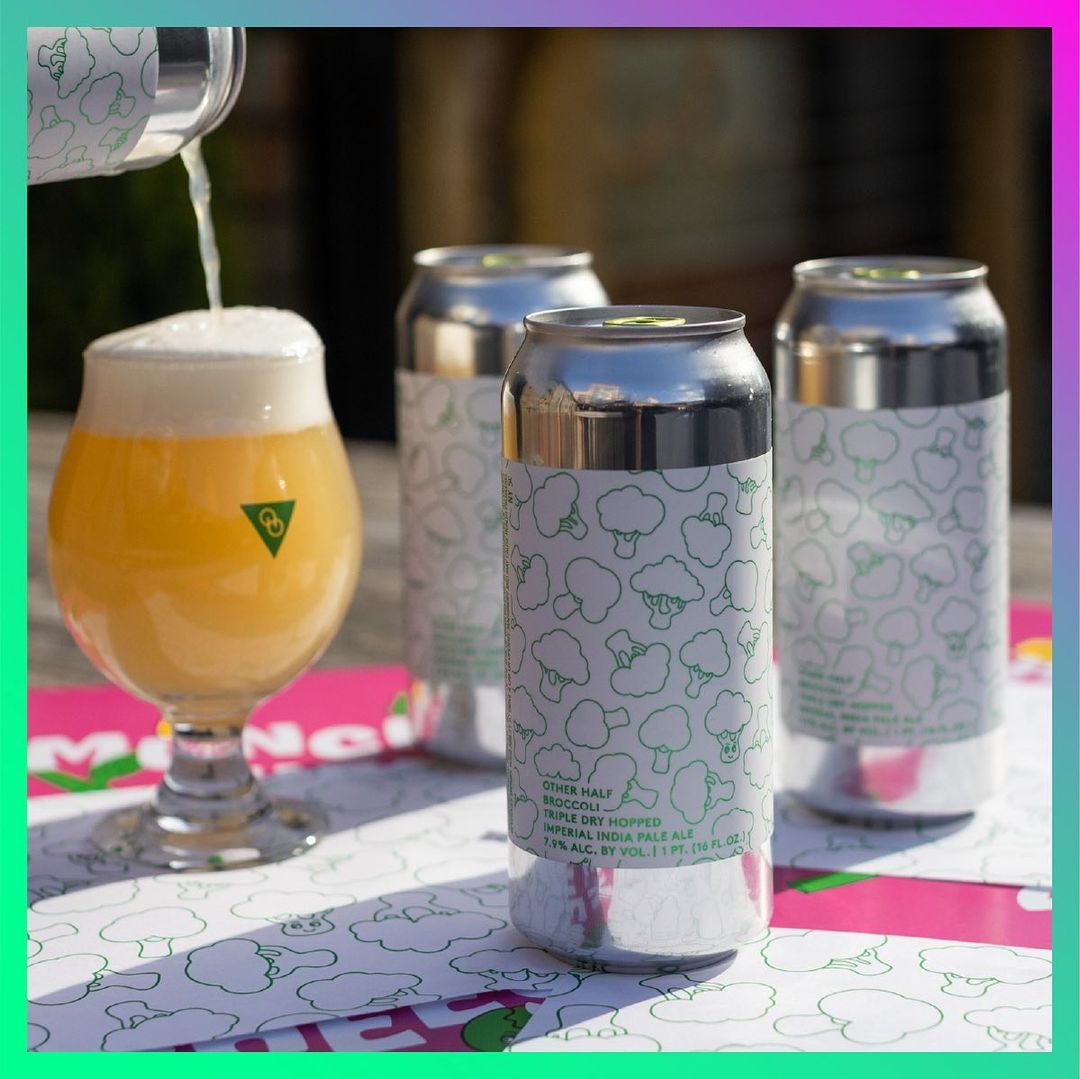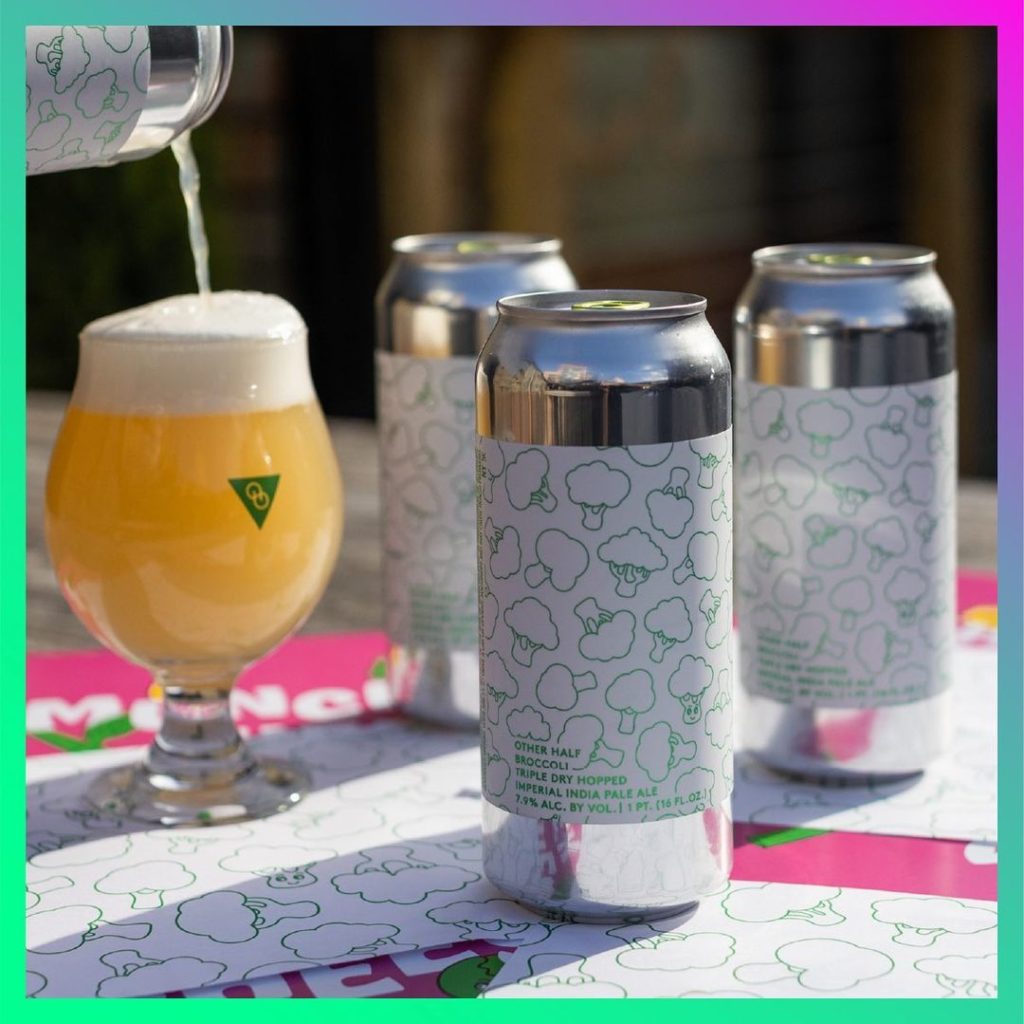 Imperial / Double IPA – Rejoice! The brewery that made a name for itself when it was just a tiny operation welcoming lines wrapped around the block in the Gowanus neighborhood of Brooklyn expanded to Washington, D.C., in October 2020.
Located in Ivy City, Other Half's D.C. taproom has all of the brewery's incredible single, double, and hazy IPAs. For instance, the recently released Broccoli Triple Dry Hopped Imperial IPA. A Mosaic, Simcoe, Hallertau Blanc, and Cascade-laden salad of hops blast this beer with dankness, fruitiness, and citrusness (that's not a word, but it could be).
Just this past week, Other Half D.C. confirmed that they'll be attending our Hop Culture x New Belgium presents Queer Beer Fest. So better grab yourself a ticket before they're all gone. And drink Other Half fresh from the source this summer!
Editor's Note: Other Half D.C. will be joining us at Queer Beer at The Wharf in Washington, D.C., on June 3rd and 4th, 2022.
Shiro's Delight – Allagash Brewing Company
Portland, ME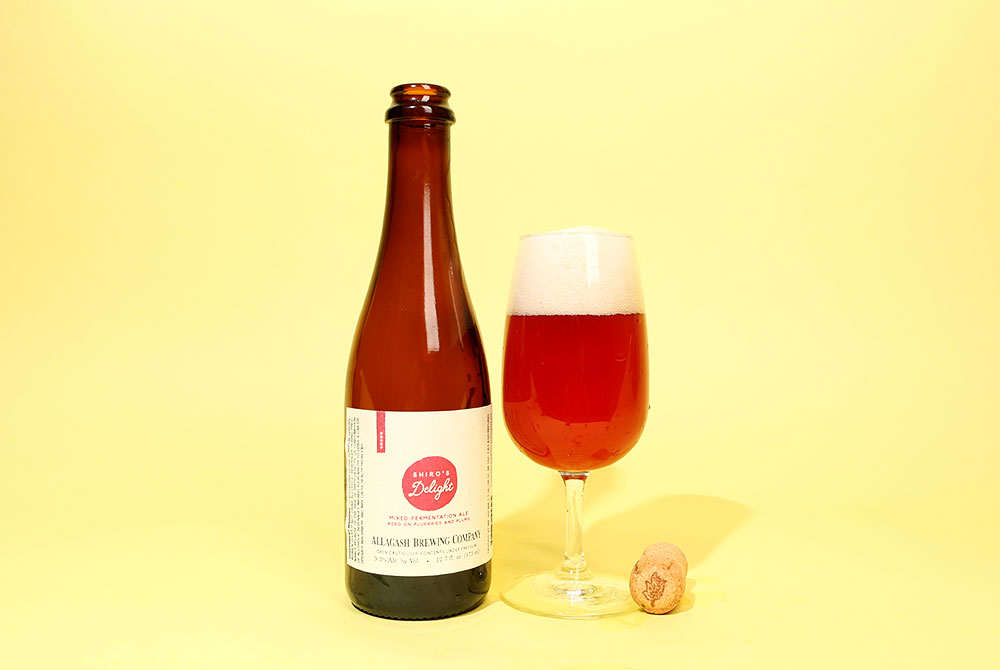 Saison – Allagash's ruby beer base is fermented with two yeast strains: saison and Brettanomyces. Aged on Pluerries (a combination between a plum and a cherry) and straight up plums, Shiro's Delight entices with notes of tart cherry, plum, and tropical fruit along with hints of spice and oak.
It's the perfect saison to drink for Saison Day, which we celebrated this year on April 23rd, 2022. For nine years now, Allagash has celebrated Saison Day. Invented by the brewery in 2014, Saison Day honors this refreshing farmhouse ale.
No single person is credited with launching Saison Day into existence. Brewers and other staff at Allagash simply decided that saisons deserved a day of their own, and invited some of their favorite fellow breweries to join in the celebration. Today, Allagash continues to serve as the host brewery for this annual event, but also partners with a handful of breweries across the U.S., shipping a few kegs from its Portland, ME, headquarters to each of these different locations.
Even though Saison Day is over, you can still enjoy Shiro's Delight or one of Allagash's other sensational saisons in April (or anytime of the year, for that matter).
Gay IPA – Marz Community Brewing
Chicago, IL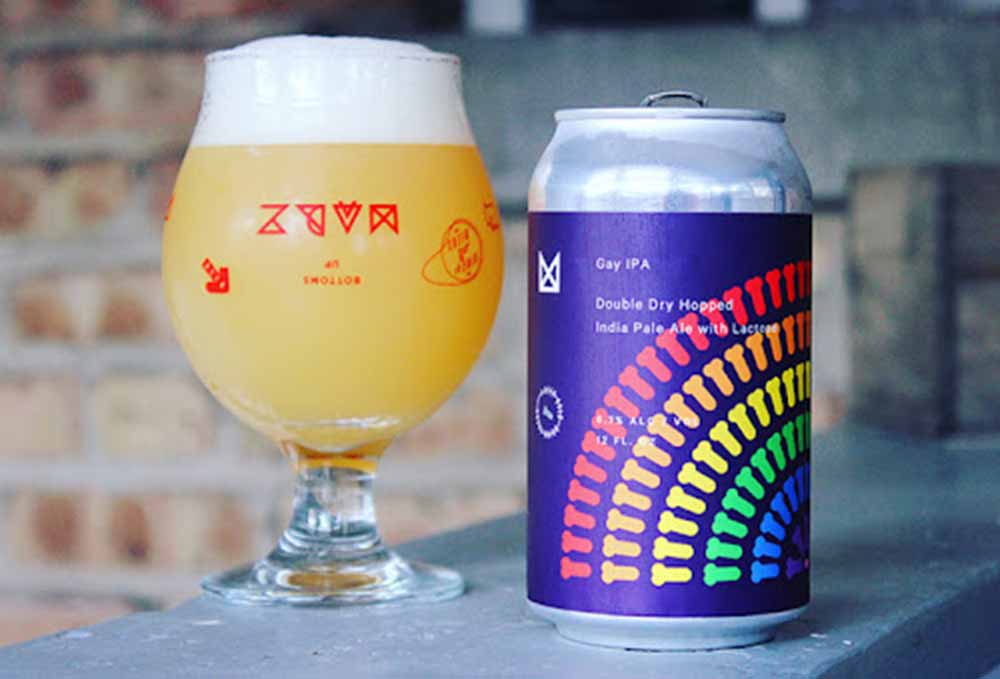 New England / Hazy IPA – Marz Community Brewing isn't pulling any punches here. The Chicago-based brewery's Gay IPA represents exactly what the name says—being gay. And being proud to be gay. The colorful phalluses on the can were originally designed by Zipeng Zhu, a queer, Chinese-born designer, art director, illustrator, and animator whose work aims to razzle-dazzle. His label certainly did just that.
Beyond turning heads, Marz's Gay IPA also supports the local LGBTQIA+ community with a portion of the proceeds from sales donated to organizations such as Brave Space Alliance and Howard Brown LatinX Community.
What we love so much about this double dry-hopped hazy IPA with lactose is that Marz has been unapologetically unafraid to embrace queer culture and proudly and loudly represents what makes the queer community so colorful and spirited.
Marz will be joining us at the Hop Culture x New Belgium presents Queer Beer fest this summer in Washington, D.C. Don't miss this incredible chance to try Marz's Gay IPA!
Editor's Note: Marz will be joining us at Queer Beer at The Wharf in Washington, D.C., on June 3rd and 4th, 2022.
Desire Ale #8 – Prison Pals Brewing Company
Doral, FL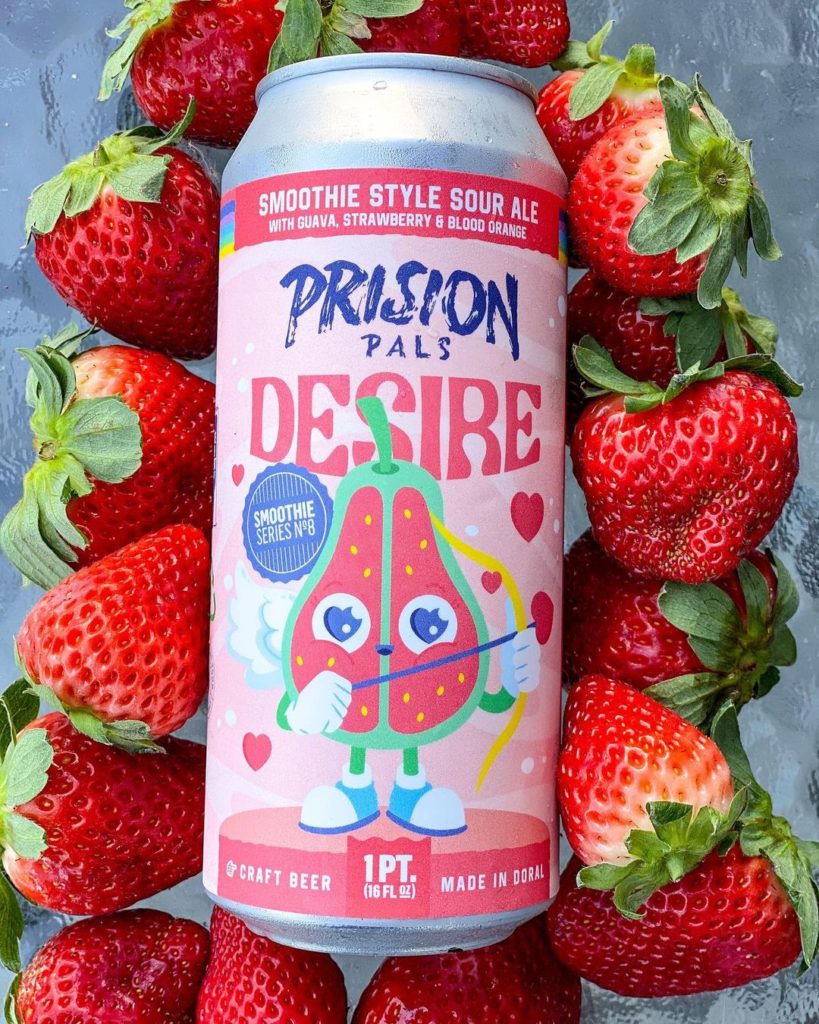 Smoothie / Pastry Sour – In recent years, South Florida has become a hotbed for breweries, welcoming standouts such as Unseen Creatures, 3 Sons, Odd Breed, and Tripping Animals into the everglades and onto the white sand beaches. Most recently, Prison Pals Brewing Co. joined the ranks of these incredible taprooms.
Prison Pals Brewing Co. in Doral, FL, could just be the hottest brewery to land in this state (or the United States) since well, when we named Tripping Animals Florida's hottest new brewery. We got it right then, and we have a sneaking feeling we're nailing this one now.
Started by four guys from Argentina, Prison Pals has made a name for itself by producing sensational jam-packed fruited smoothie sours, hoppy hazy IPAs, and lights-out lagers. And in a state where the sun shines enough to give it a nickname, Florida seems to be the perfect landing spot for a brewery looking to break free.
Their Smoothie Series in particular has really impressed. Often packed with up to 2,000 pounds of fruit per 15bbls of beer, these smoothie sours are razzle-dazzling. For instance, one of the most popular beers in the series is Desire.
Filled with guava, strawberry, and blood orange, Desire is a ridiculously thick, luscious, tropical treat that we want to just stick a straw in and keep drinking. Preferably while we're lying down on the beach.
This is the beer that is making us excited for summer and excited to see what else is coming out from this hot brewery soon.
Grizzled Canary – Cinderlands Beer Co.
Pittsburgh, PA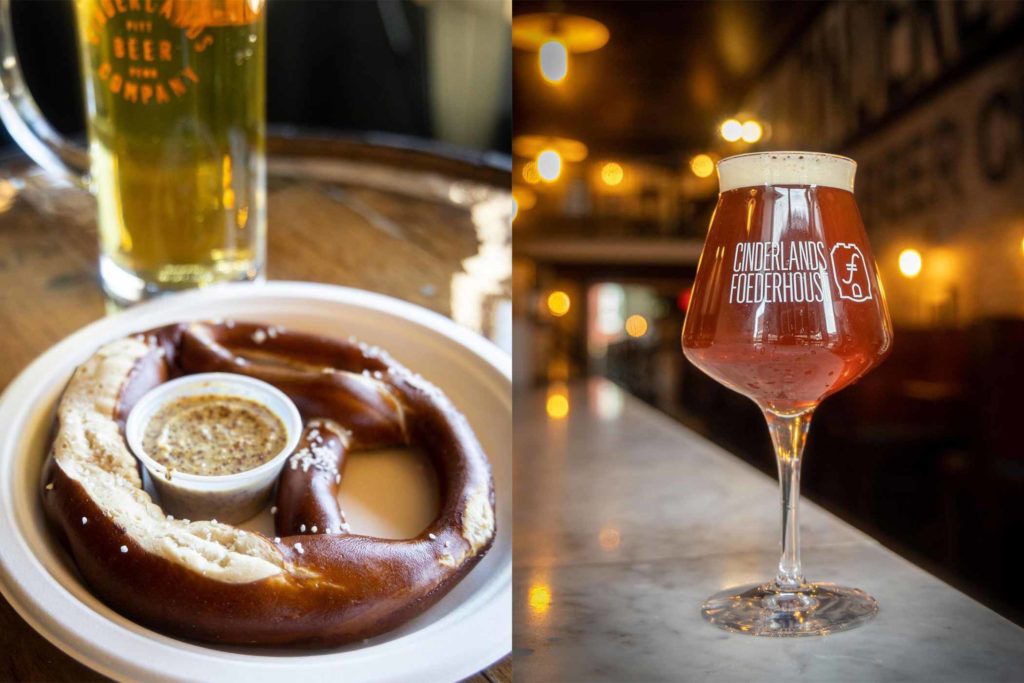 Grisette – Pennsylvania Governor Ed Rendell declared April 26th as National Pretzel Day in 2003. In honor of this holiday, we've put together some quick tips for pairing pretzels with beer.
Pretzels are a classic companion to beer. Most commonly found at beer festivals, where pretzel necklaces have become ubiquitous.
But, that's not the only way you can pair beer with these salty twists.
So we thought it would be fitting to sit down with Pennsylvania brewer and pretzel aficionado Paul Schneider, head of brewing operations at Cinderlands Beer Co., for some insight into what makes beer and pretzels such a can't-miss combination.
One of his favorites? Cinderlands Grizzled Canary, a dry, tart farmhouse ale whose acidity pairs perfectly with a pretzel and a side of snappy mustard or rich beer cheese.
We whole-heartedly agree, Paul!
Santilli – Night Shift Brewing
Everett, MA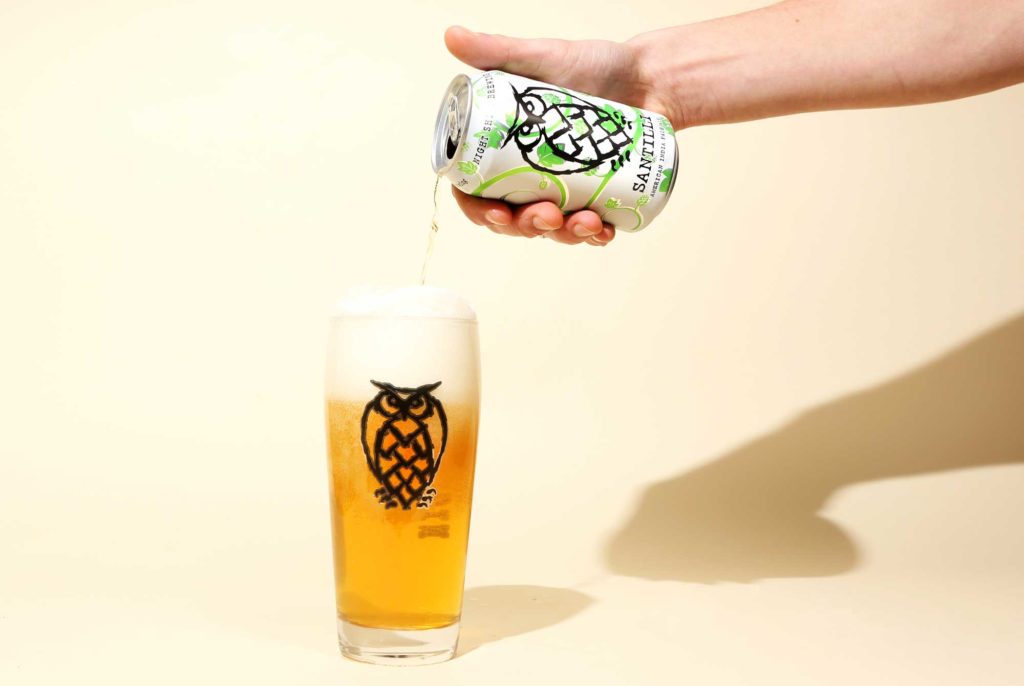 American IPA – When Night Shift Brewing first opened in 2012, founders Rob Burns, Mike O'Mara, and Michael Oxton didn't plan to brew a flagship beer or an IPA.
But a few years later, the trio realized that the market demanded both.
Night Shift took a unique approach. They brewed test IPAs with different hops that they'd put on draft in the brewery's Everett, MA, taproom.
Based on fans' feedback, Santilli became the favorite. Named after the brewery's street address (87 Santilli Highway), this American IPA balances both East Coast and West Coast styles.
In 2020, Night Shift released the beer in 12oz 12-packs for the first time, and it can now be found across Night Shift's entire distribution footprint.
For that reason, Hop Culture named Santilli one of its "Top 15 American IPAs Available in Most Stores Right Now."
These are iconic American IPAs from major breweries coast to coast that can be found distributed in numerous states across the country.
Gumberoo – Rogue Ales
Newport, OR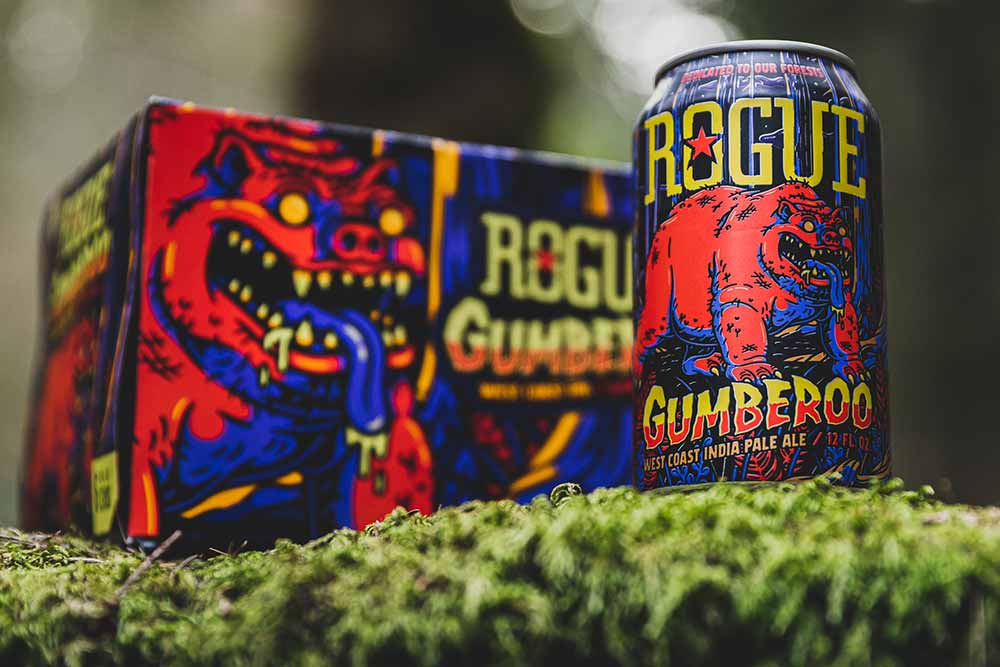 West Coast IPA – According to legend, a humongous hairless bear preyed on lumberjacks in America in the early twentieth century. Known as Gumberoo, this ravenous giant devours anything in its path. Including humans.
The third beer in Rogue's Monsters of IPA, Gumberoo joins a lineup including Batsquatch, a hazy IPA, and Colossal Claude, an imperial IPA.
Paying homage to this gargantuan black bear / wild hog, Rogue returned to its roots when it released Gumberoo in early 2022.
A West Coast IPA, Gumberoo features Mosaic, Simcoe, Belma, and Idaho 7, adding to that classic palette. "Simcoe is one of my favorites for classics," says Joel Shields, brewmaster at Rogue Ales, who has been brewing since Simcoe first became popular in 2008. "I'll always have a soft spot in my heart for that one."
To emphasize that Gumberoo is a good ol' fashioned West Coast IPA, Shields dry hops Gumberoo at a clip of three pounds per barrel.
Now for the first time, Rogue will pit each beer against each other to see which beast reigns supreme. In an epic "Battle of the Beasts," fans can help choose the winner by checking in their favorite monster beer on Untappd or voting at monstersofipa.com.
Anchor Steam Beer – Anchor Brewing Company
San Francisco, CA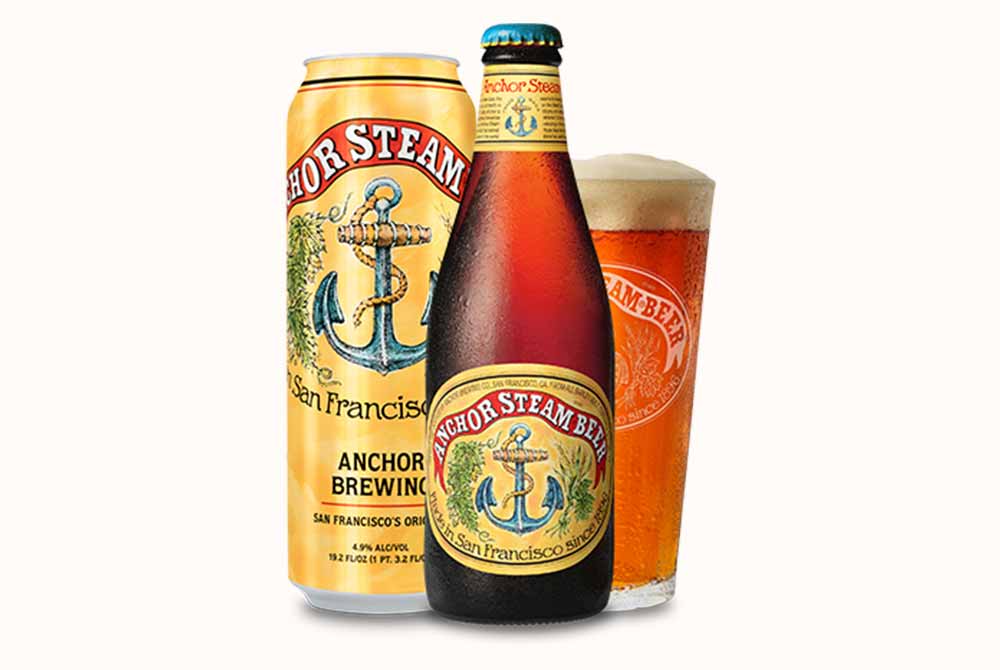 California Common – Many might not know the official history of Anchor Brewing. Sure, you probably know that Fritz Maytag bought a fifty-one percent stake in the brewery as it headed for bankruptcy in 1965, saving it from certain doom. Okay, maybe you didn't know that. Maytag would go on to revolutionize Anchor, brewing some of the San Francisco-based brewery's most iconic beers. For example, Anchor Porter®, Liberty Ale®, Old Foghorn® Barleywine, and Christmas Ale. But he wasn't the one who first brewed Anchor Steam® Beer.
That honor goes to a few Germans. Such as Bavarian brewer Gottlieb Brekle, who arrived in San Francisco during the gold run in 1849. The intrepid immigrant bought a saloon on Pacific Street that he transformed into a brewery. And in 1896, German brewer Ernst F. Baruth and his son-in-law Otto Schinkel, Jr. bought the brewery and officially renamed it Anchor. Over the years, Anchor would survive the death of its co-owner, a devastating fire, an earthquake, and Prohibition, somehow always finding a way to survive. And good thing, because Anchor Steam® is a special beer with a special past.
First brewed in 1896, Anchor Steam® Beer is rich with history. The name itself derives from the special way brewers brewed beer on the West Coast during the nineteenth century. At the time, brewers fermented beer on the rooftops. See, it's said that the chilly climate and foggy night air of San Francisco naturally cooled the fresh batch of beer, causing steam to roll off the top. Hence, steam beer.
This historic brewing process makes Anchor Steam® Beer unlike any other. In addition to fermenting in those iconic shallow open-air fermenters, Anchor Steam also gets a dose of pale ale and caramel malts. Plus, the beer ferments with a lager yeast at warmer ale temperatures for a truly unique profile.
Although Anchor only bottled Anchor Steam® Beer for the first time in 1971, today, it's an all-American craft beer!
Senate Beer – Right Proper Brewing Company
Washington, D.C.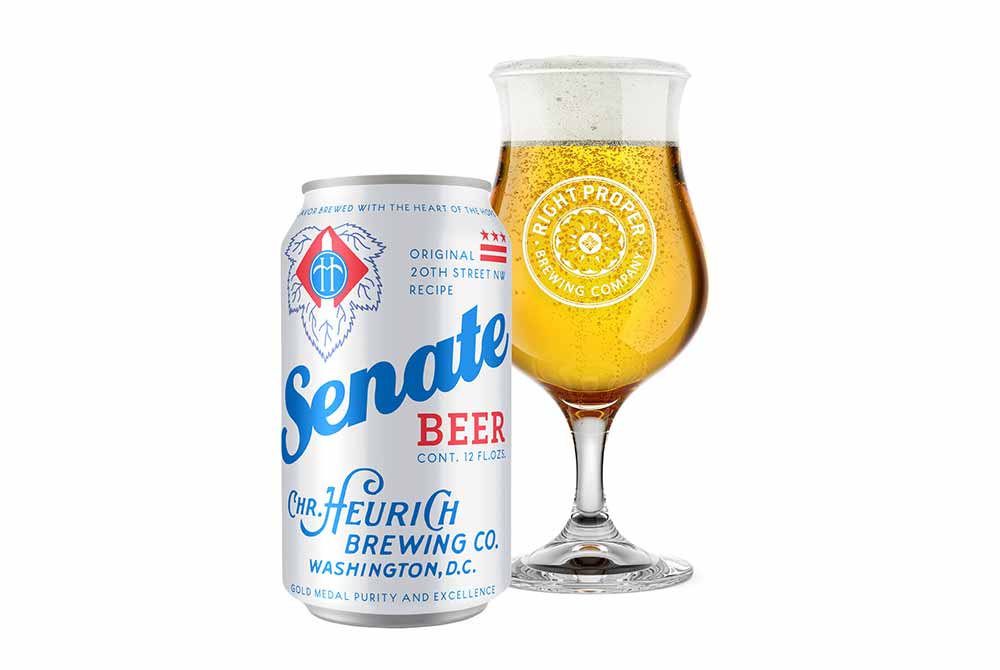 American Lager – A classic corn lager, The Chr. Heurich Brewing Co. Senate Beer first found fame in the 1890s, even surviving Prohibition. Although ceasing production in 1956, Senate Beer was revived by Right Proper after analyzing a twenty-page lab report from 1948. Beyond the history of this beer, Right Proper has brewed this beer to help end emancipation without representation.
One of our top breweries to visit in Washington, D.C, Right Proper's Senate Beer supports, "ending disenfranchisement of 700k mostly brown and Black U.S. citizens," as the brewery writes on its Instagram.
This beer is just one of the initiatives pushed by this incredible brewery. For example, Right Proper also supports the Queer community. In fact, Right Proper will be joining us at Queer Beer Fest in Washington, D.C., in June.
Summer Break – Sierra Nevada Brewing Company
Chico, CA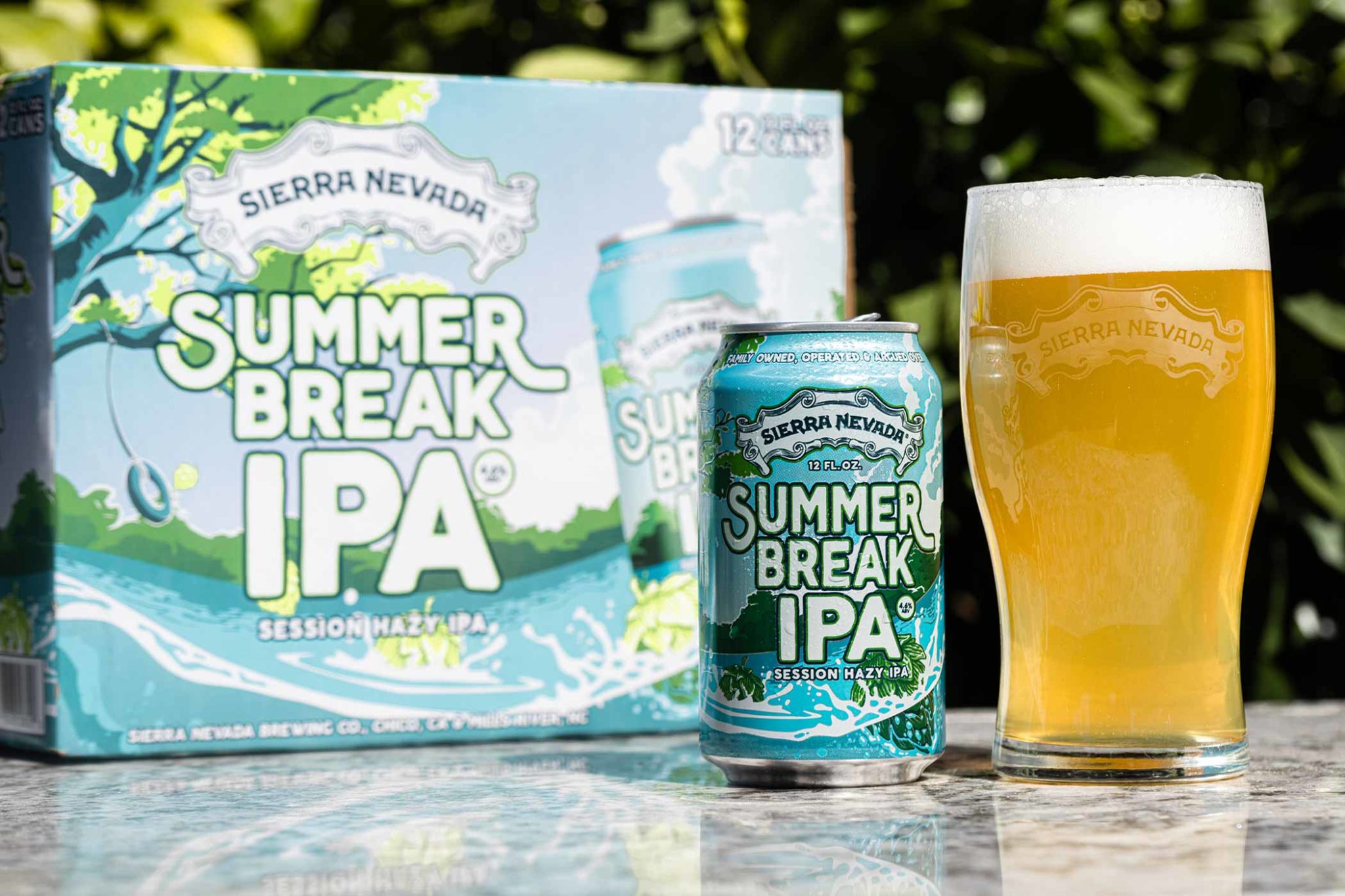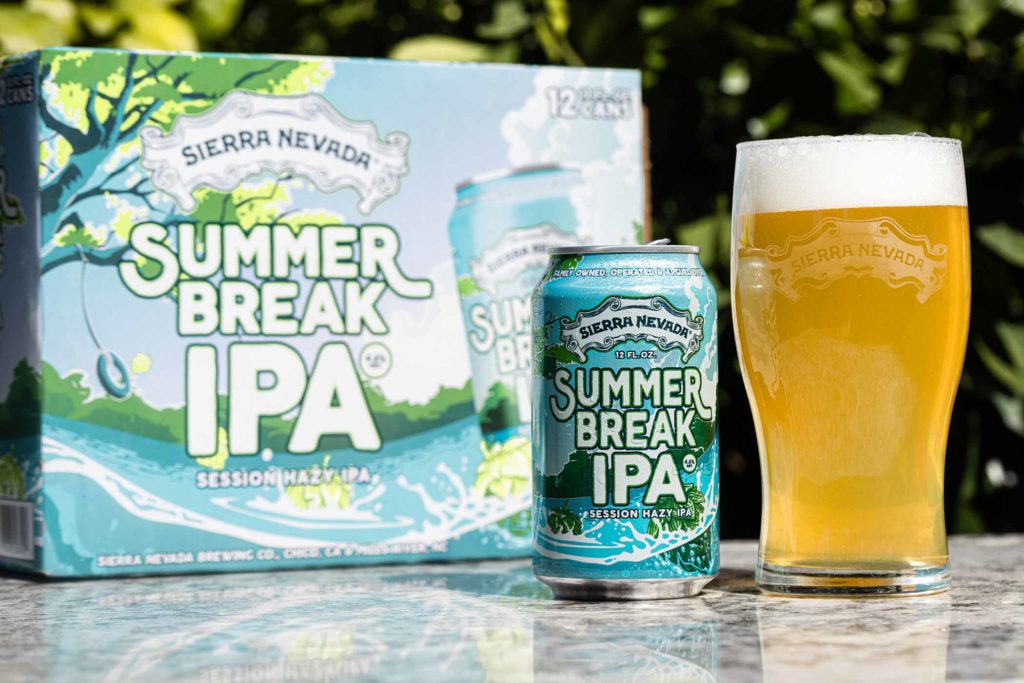 Session IPA – We know spring just bloomed, but c'mon, this season really just signifies that summer is on the horizon. And we all know summer reigns as the season supreme. Three long months full of splashing around in the ocean, cannonballing into the pool, building sand castles on the beach, biking through our national parks, running through the flower-filled meadows, grilling on the deck, and day-drinking with all of our friends.
Summer calls for beers that sustain us through these long sun-filled hours. Light, sessionable ones that we can comfortably enjoy two, three, or even four of throughout the day without sacrificing flavor.
Sierra Nevada's new summer seasonal, a session hazy IPA called Summer Break, does exactly that.
Bursting with juiciness, but only hitting 4.6% ABV, the beer made such a splash when it first hit shelves last summer that it's back in 2022.
Now it is more flavorful and more balanced than ever.
With Summer Break, Sierra Nevada is yelling C-A-N-N-O-N-B-A-L-L at the top of their lungs.
And we're one hundred percent ready to jump in with them.