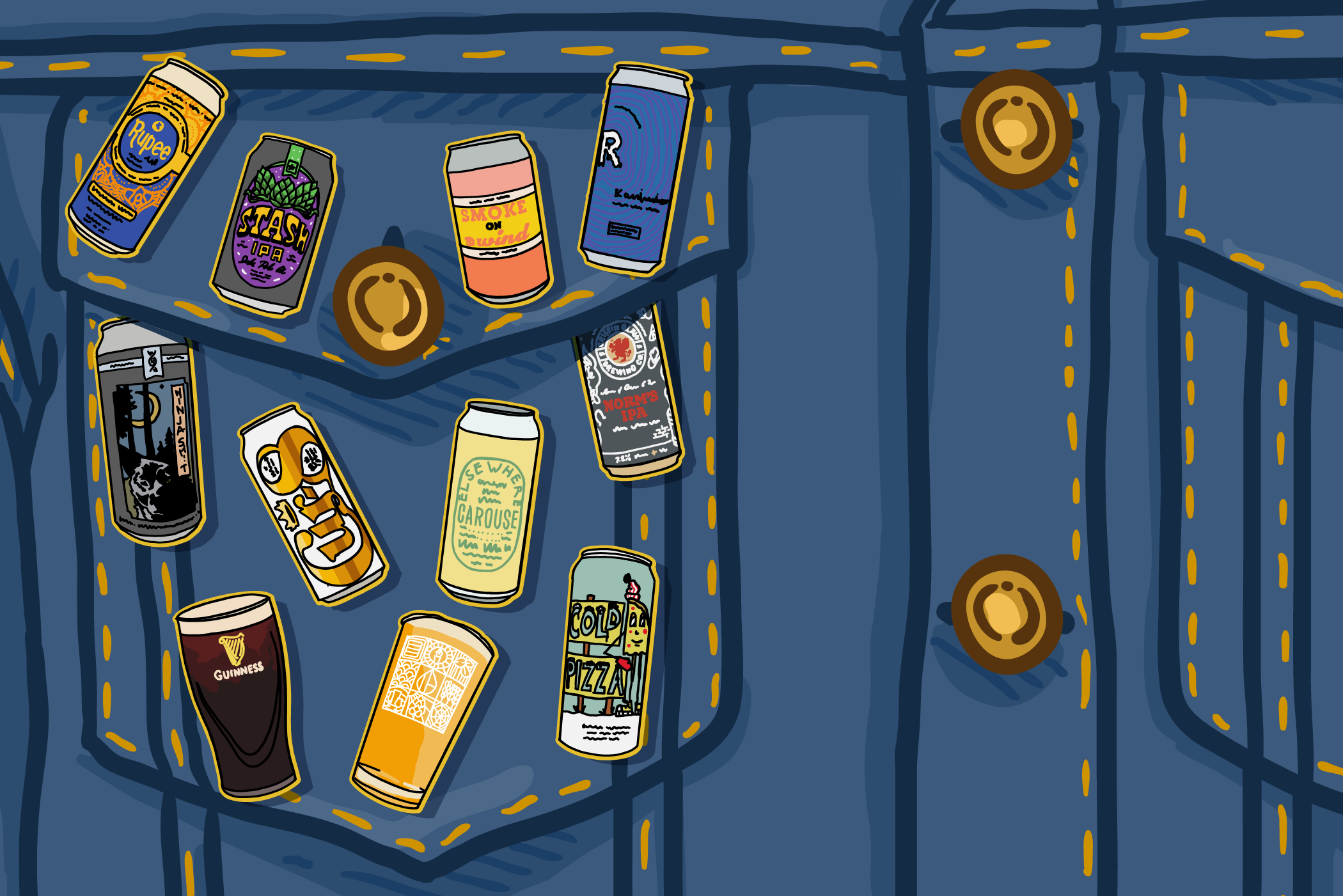 Illustration courtesy of Jake Hill
Just because February is a short month doesn't mean we drank less beers. In fact, we had so much incredible beer in February that we're listing out eleven of the best we drank.
**cough cough** An ode to all the beers we drank this month:
Novel Strand made Ninja Sh!t, a crisp, clean, kissed-by-darkness schwarzbier.
While Allagash and Crowns & Hops teamed up for a new collab beer.
We time traveled to Tokyo for a Cold IPA in Japan.
While sipping on Baltic porter transported us to new-found lands.
We found nowhere else like Elsewhere in this European pilsner.
And found Rupee Beer, the most perfect lager to pair with dinner.
Overall, the beer we drank in February took us on a trip around the world.
So sit back, relax, crack one open, and enjoy reading these words…
11 Top Beers We Drank in February 2023
Ninja Sh!t – Novel Strand Brewing Company
Denver, CO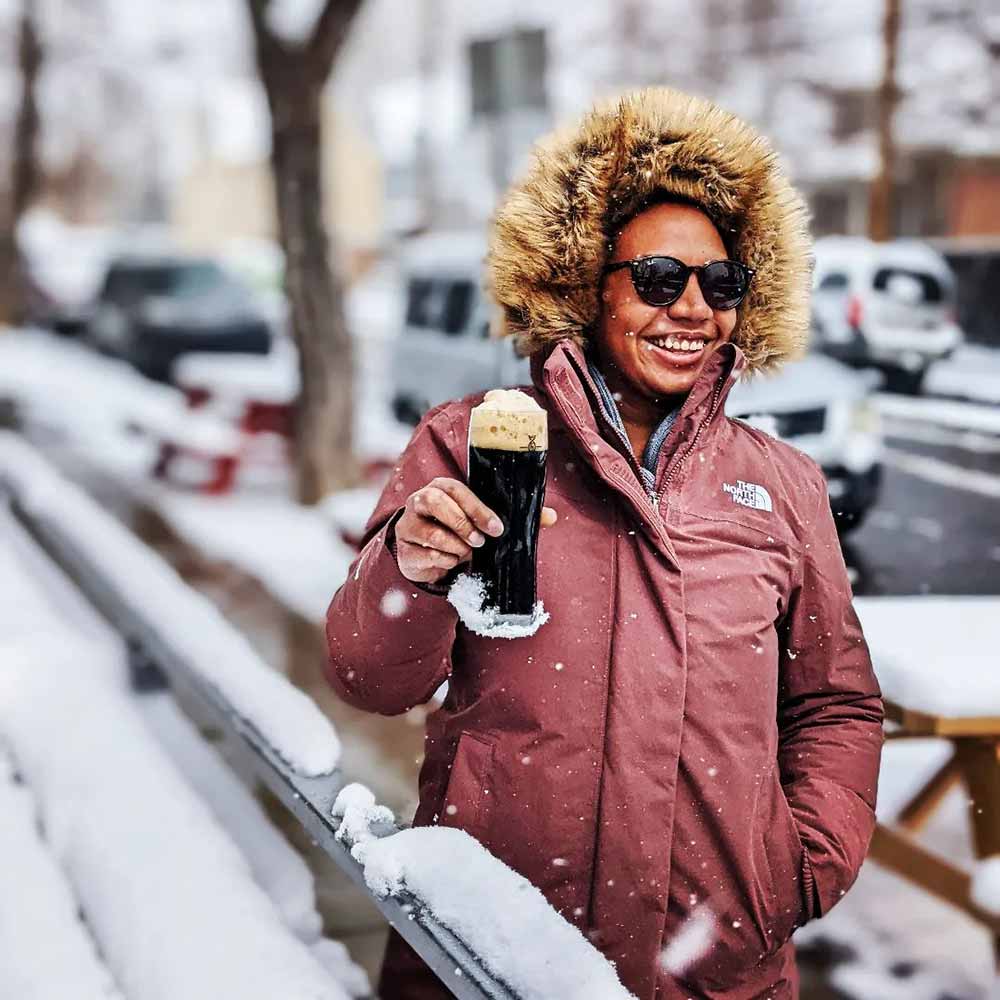 Schwarzbier – One of our "14 Best Breweries of 2022," Novel Strand just approaches beer differently. Thanks in part to the brilliant brain of Tamir Danon, an Israeli native with a graduate degree in biochemistry and biophysics and a hops habit that keeps him up at night.
Along with his life partner Chantel Columna and third business partner Ayana Coker, this trio are the strands of DNA that tie Novel Strand together.
And while Danon dreams all day and night about hops, Novel Strand unapologetically also focuses on lagers as much as the hoppy stuff.
For instance, Ninja Sh!t, a schwarzbier brewed in honor of their dog, Shoku.
All German malt and Hallertau Tradition hops get a dose of German lager yeast before napping low and slow for eight-plus weeks.
Here's what Novel Strand has to say about this black lager: "Tastes like: crisp, clean lager with the softest, sneakiest kiss of darkness. Sublime smoothness."
Enough said.
To delve deeper into Columna, Coker, and Danon's devilishly dextrous minds, we have an entire piece on the brewery coming out on Monday Mar. 6th. Stay tuned!
Cur-8 – Crowns & Hops x Allagash Brewing Company
Inglewood, CA, x Portland, ME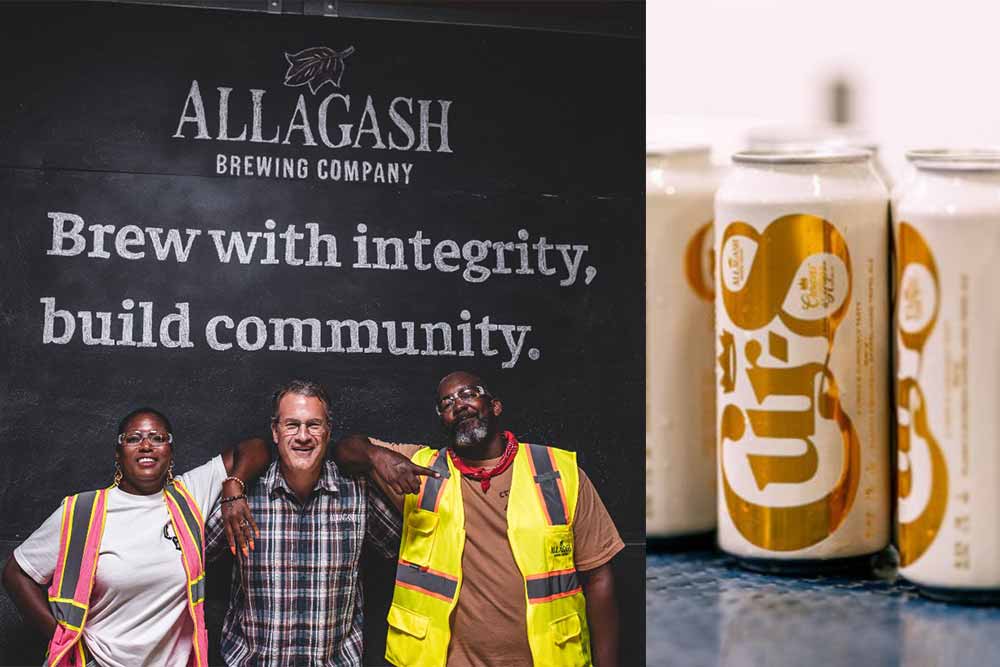 Pilsner – To celebrate Black History Month in February, Crowns & Hops Co-Founders Beny Ashburn and Teo Hunter teamed up with Allagash Founder Rob Tod to brew Cur-8.
A mashup of Allagash's famous Curieux and Crowns & Hops 8 Trill Pils, Cur-8 combines the crispness of a pilsner with the oakiness (along with bourbon and vanilla notes) of a Belgian tripel.
Beyond this intriguing blending of styles, Cur-8 will also donate proceeds from sales of the beer to Crowns & Hops' 8 Trill Initiative, a development fund dedicated to generating opportunities for Black-owned craft beer brands.
Rupee – Rupee Beer
Boston, MA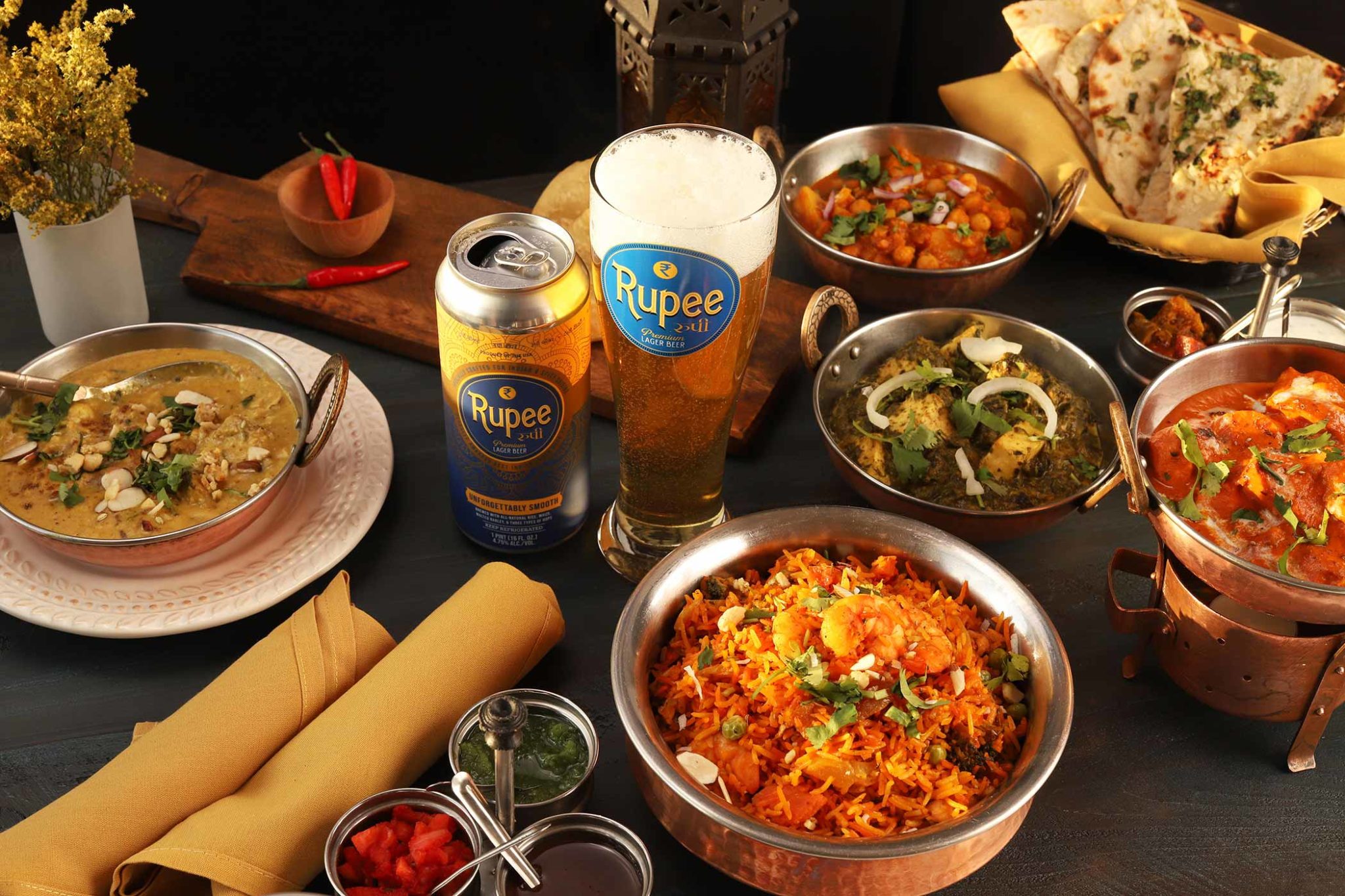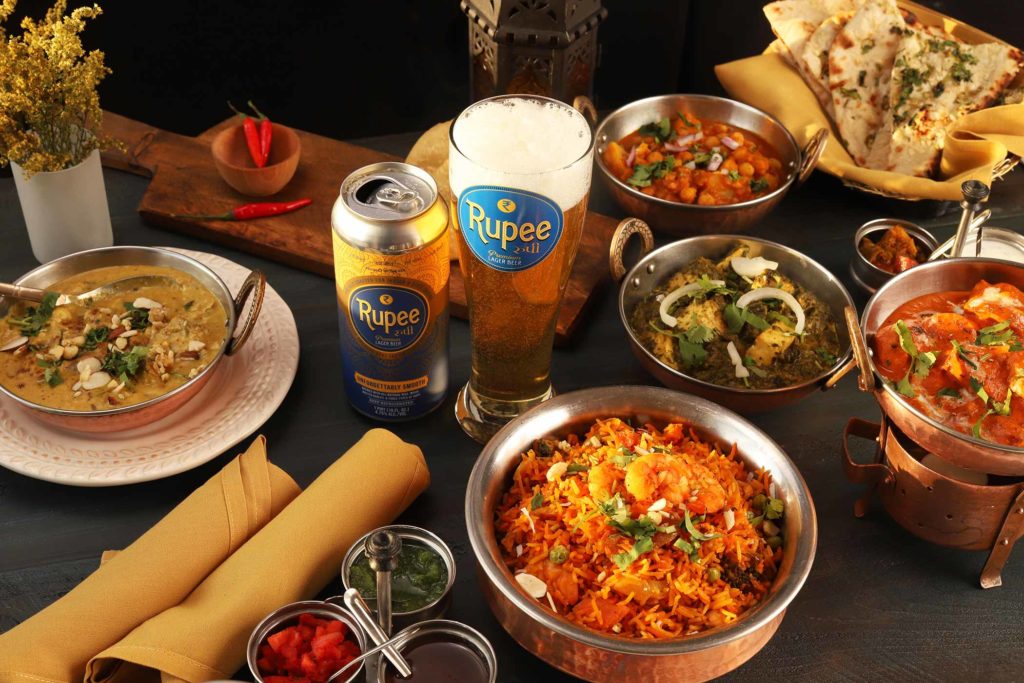 Pale Lager – Chicken tikka masala, vindaloo, butter chicken, naan. What is the best beer to pair with these Indian dishes?
Van and Sumit Sharma set out to answer that question when they started the now-award-winning Rupee Beer fourteen months ago.
A beer built as the "global beer for curry," Rupee is on a mission to be the smoothest, lightest, crispest, best beer to pair with not only Indian dishes, but food from around the world.
Mission accomplished.
Aphex Wing – Inkhorn Brewing x Two Fingers
Tokyo, Japan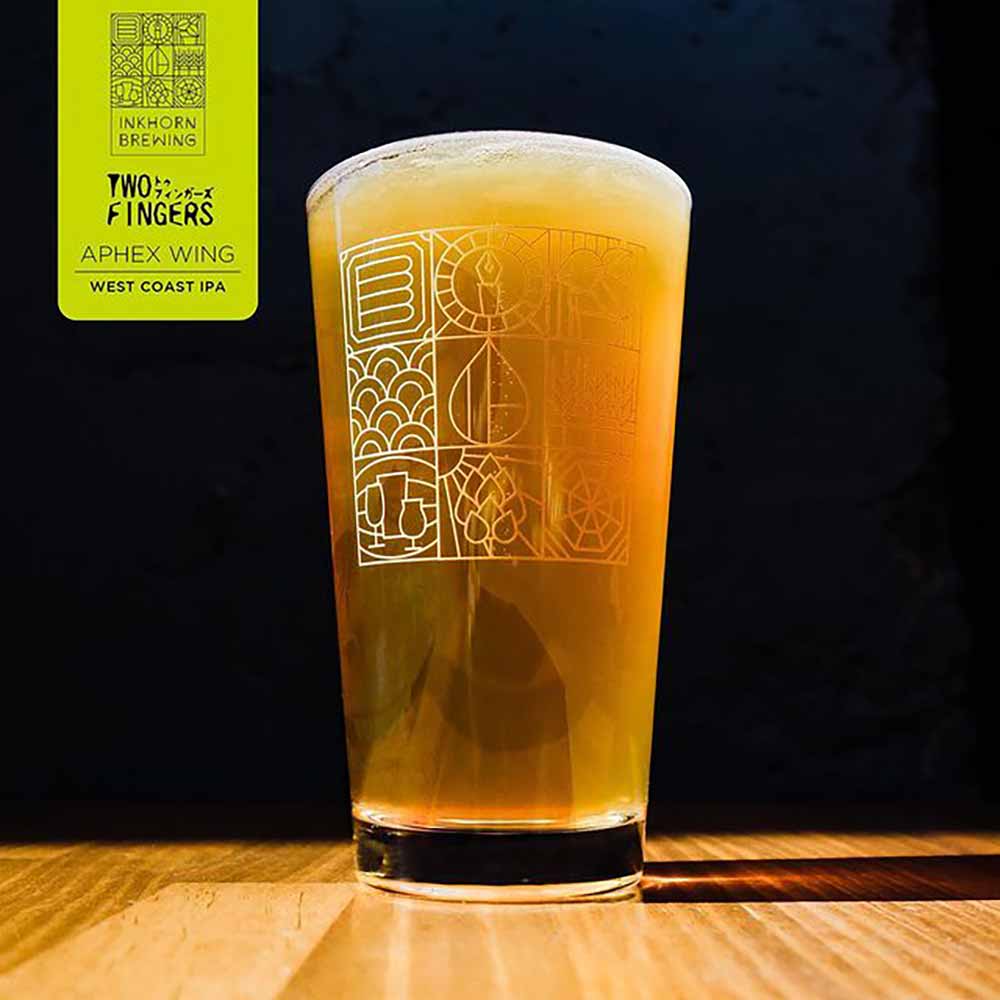 IPA – On a recent trip to Japan, I had a chance to visit this tiny 15-seat pub called Two Fingers in the Ikebukuro neighborhood of Tokyo.
Before starting this impeccable craft beer bar, Australian Stefan Lovell and his Japanese partner Naoko Sumiya (together known as Stef and Nao) ran the beer geek Instagram account @sekainobeer.
Now the double act keeps nine taps flowing with "basically what we want to drink," Lovell told us when we visited.
That means pale ales, saisons, porters, stouts, sours, and more from breweries around the world and from those that are local.
Such as Inkhorn Brewing, "one of our favorite new Japanese breweries, if we're really honest," says Lovell.
Two Fingers had just celebrated its fourth anniversary when we visited, so we had the opportunity to try this collab with Inkhorn called Aphex Wing.
Although Lovell described Aphex Wing as a West Coast IPA, he also told me that they used a lager yeast fermented at warmer temperatures.
Along the lines of a Cold IPA, Aphex Wing tasted delicious.
Leveraging Galaxy hops (of course, because Lovell is from Australia) grown in the front of Two Fingers, this IPA arrived clear but drank more like a hazy—super juicy, fresh, not too bitter, with notes of passionfruit, guava, pineapple, and mango.
The clean, dry finish from the lager yeast helped us down that half-pour quicker than we thought.
Interested in where else we drank amazing craft beer in Tokyo? 👇👇👇
Proletarian – Elsewhere Brewing
Atlanta, GA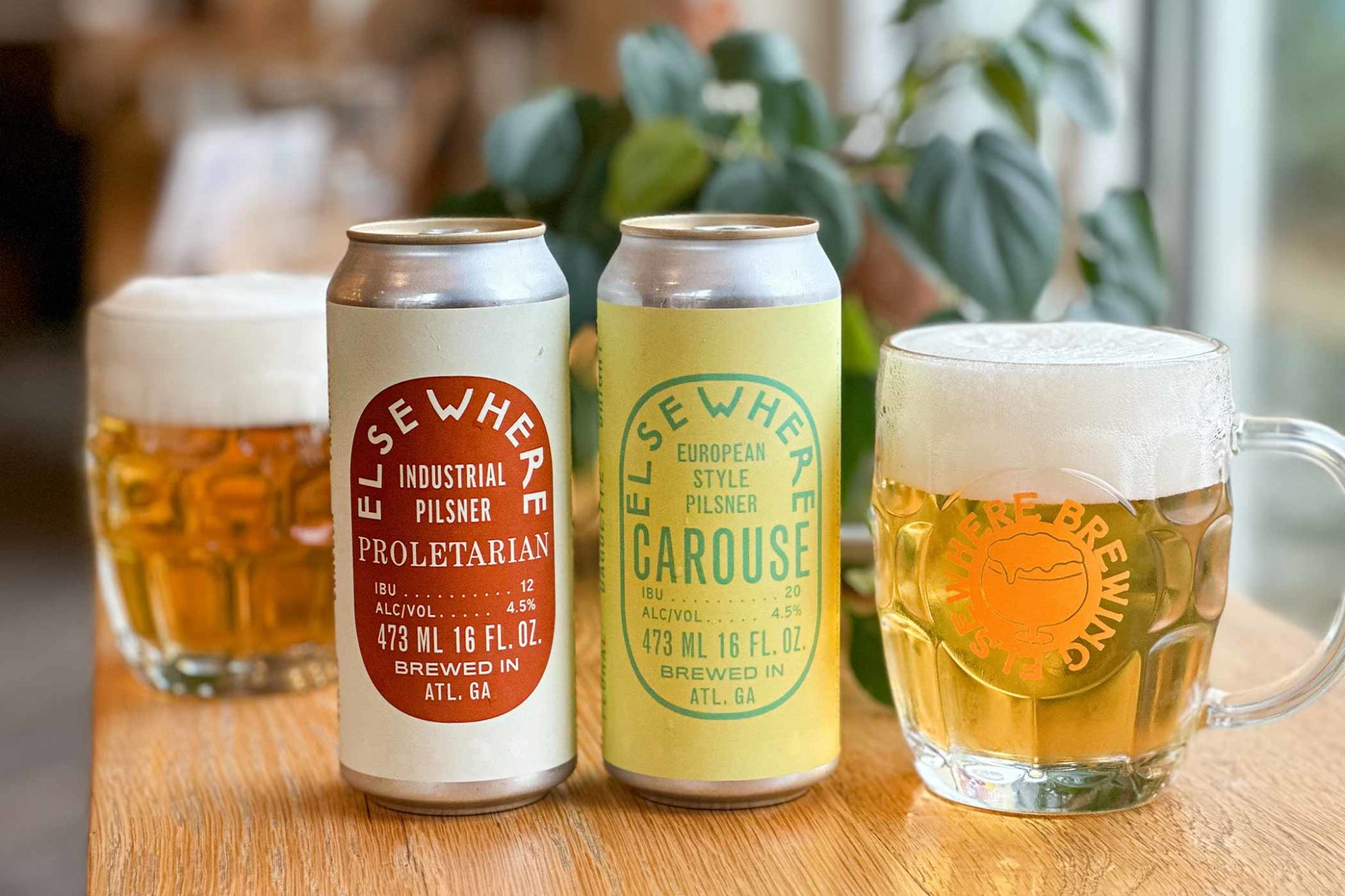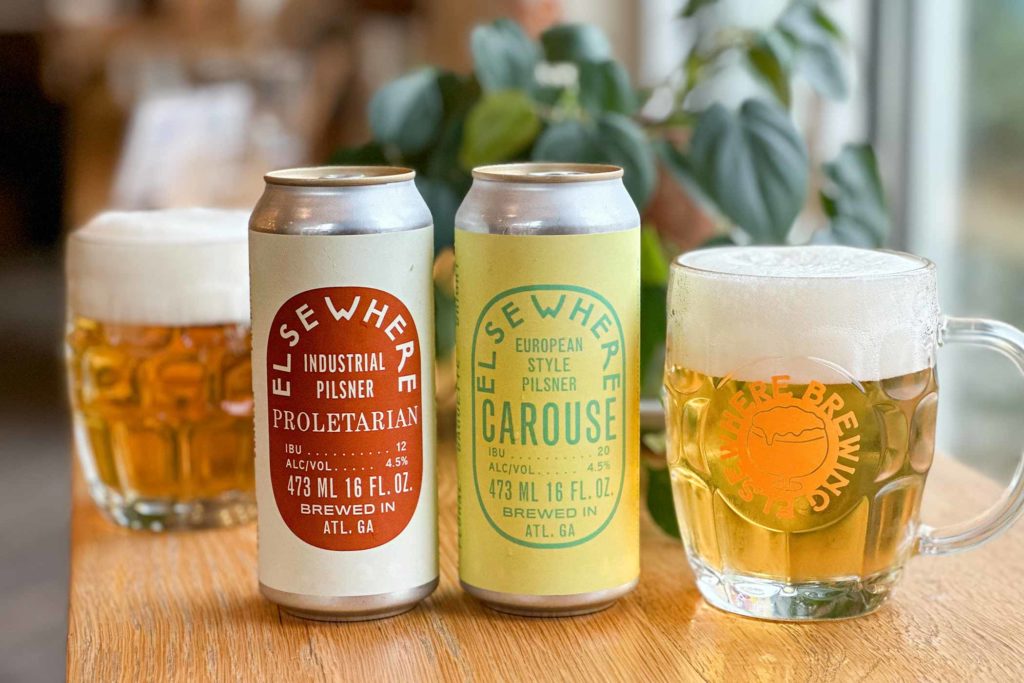 Pilsner – California, Wyoming, Colorado, Utah, Canada, Mexico, Peru, Colombia, Argentina, Chile, Belgium, Netherlands, Germany, Czech Republic, Poland, Hungary, Denmark, Sweden, Norway, England, Scotland, Ireland. To say that Elsewhere Brewing Co-Founders Sara and Sam Kazmer have been around the block may be a bit of an understatement.
For a brewery built on bringing the beer styles of the world inside their taproom, Elsewhere Brewing has some serious pedigree.
All en route to crafting a one-of-a-kind taproom brewing exquisite beers that have turned our heads for the last two years.
Such as the best-selling European pilsner Proletarian.
"It's the working man's beer," says Sara.
And more importantly, for both Sam and Sara, Proletarian is the beer they're most proud of.
Probably because this modern pilsner represents the core of Elsewhere: taking one particular style, constantly brewing it, and tweaking it until they think they have the perfect recipe.
Then tweaking it some more.
Sam loves this beer because of the way it's evolved over time. "Initially we wanted it to be like a Narragansett or Coors Banquet," says Sam. "But as it developed, it started to become more like a classic German helles wearing American blue-collar clothes."
And it's still developing, getting better over time as the recipe continues to evolve.
Which is why the brewery's pilsner once again takes a prolific style and tilts it just slightly into the twenty-first century.
This isn't a centuries-old recipe they're protecting over the years. Instead, Proletarian is a beer with a modern mentality.
Kazimierz – Rockwell Beer Co.
St. Louis, MO
Baltic Porter – This gold-medal-winning Baltic porter spends months hibernating in Rockwell Beer Co.'s American white oak lager foeder.
Time and wood add layers of dark chocolate, cocoa, smoked coffee, and toffee to a very underrepresented style of porter.
Are you asking yourself: What the heck is a Baltic porter anyway?
Well, try Rockwell's Kazimierz because it's one of the best.
And then read our entire piece on what we think is the 'black sheep' of the porter family. 👇👇👇
Smoke On the Wind – Yorocco Beer
Kamakura, Japan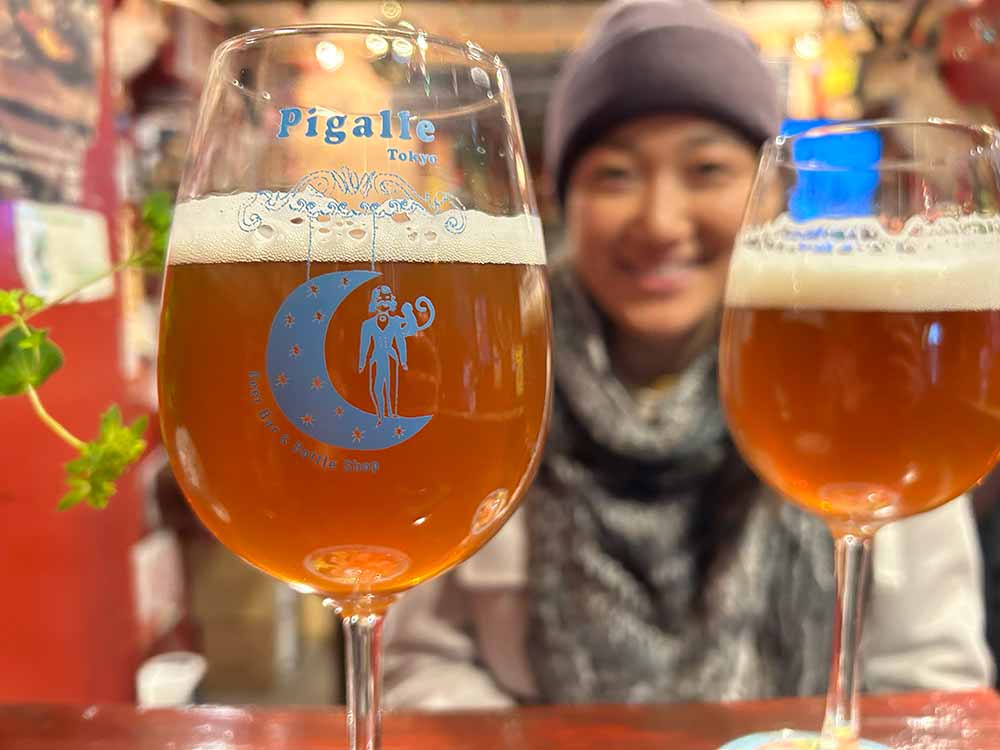 Farmhouse Ale – Craft beer in Japan hasn't quite exploded as much as here in the States. But a slow, steady growth has seen breweries like Yorocco make headways in the country.
Out of all the Tokyo craft beer bars I visited during my trip to Japan earlier this month, one name kept popping up—Yorocco.
Which is funny because according to Two Fingers Co-Founder Lovell, Yorocco's owner/brewer Kichise Akio is very particular about where he serves his beer.
Mostly because this Kamakura, Japan, brewery focuses mostly on lagers and saisons. The latter style Akio believes can be hard to appreciate unless you know what you're drinking. "He doesn't want to have his beer at places where customers order it, don't like it, and leave with a bad impression," says Lovell. "He likes to give to local places."
Like Pigalle, a tiny five-seat, six-tap Japanese pub hidden in an alleyway in the Sangenjaya neighborhood of Tokyo.
That's where my wife and I found Smoke On the Wind, a saison made with house-smoked malt.
Light smokiness from the malt gave this saison a drier finish with sweeter notes of banana and bubblegum complementing more tart tastes of cranberry and lemon.
This is a beer you sip and appreciate, that shows itself more the more you sit with it. So I can understand why Akio decides to be choosy about the establishments that serve his beer.
It just so happens that we frequented a lot of them! See where else we drank and ate during seventy-two hours in Tokyo.
Cold Pizza – Hop Butcher For The World
Chicago, IL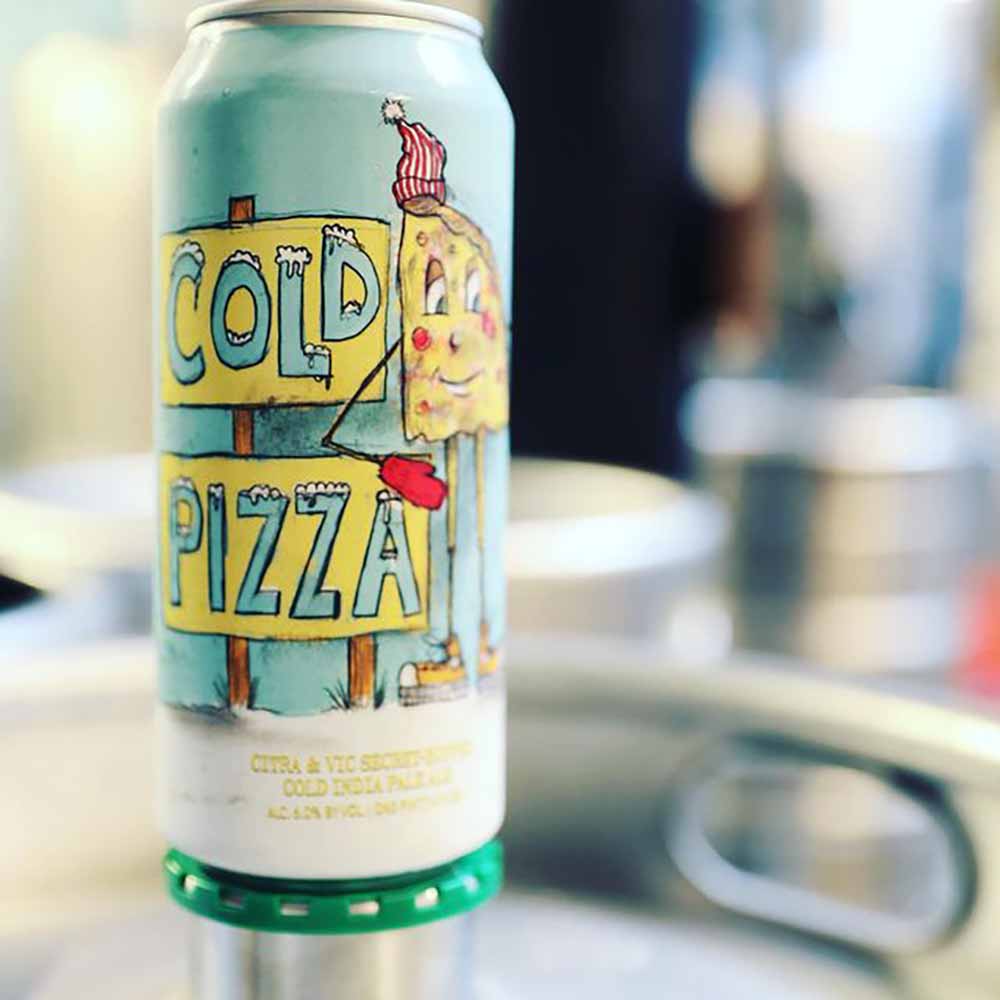 Cold IPA – We saw one of the newer trends in the hop-forward IPA category—Cold IPAs—absolutely explode in 2022.
And we're seeing this style continue to grow into 2023.
For example, Hop Butcher For The World recently rebrewed their version called Cold Pizza.
This Chicago-based brewery first brewed this beer after traveling to Portland, OR, for hop selection in September 2019. Touching down in the Pacific Northwest set on finding the perfect hops to brew an Italian pilsner, the brewery left inspired by a new style they tried—Cold IPA.
Canned again at the end of January, Cold Pizza showcases Citra and Vic Secret hops for dank grapefruit and zesty, spritzy citrus hues.
This is the beer you could reach for at the end of the night or (dare we say it) the next morning, Cold Pizza is just that beguiling.
Stash IPA – Independence Brewing
Austin, TX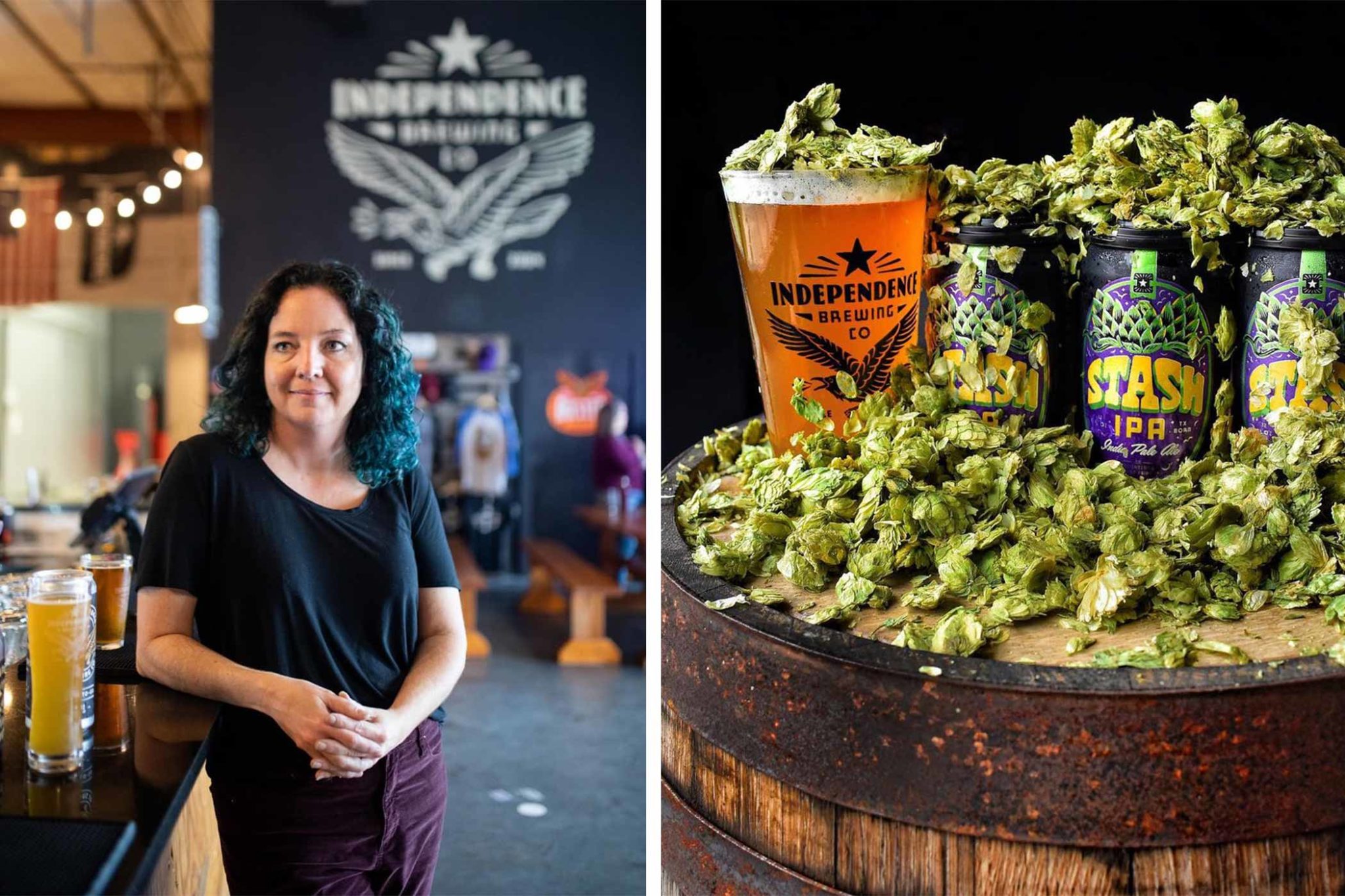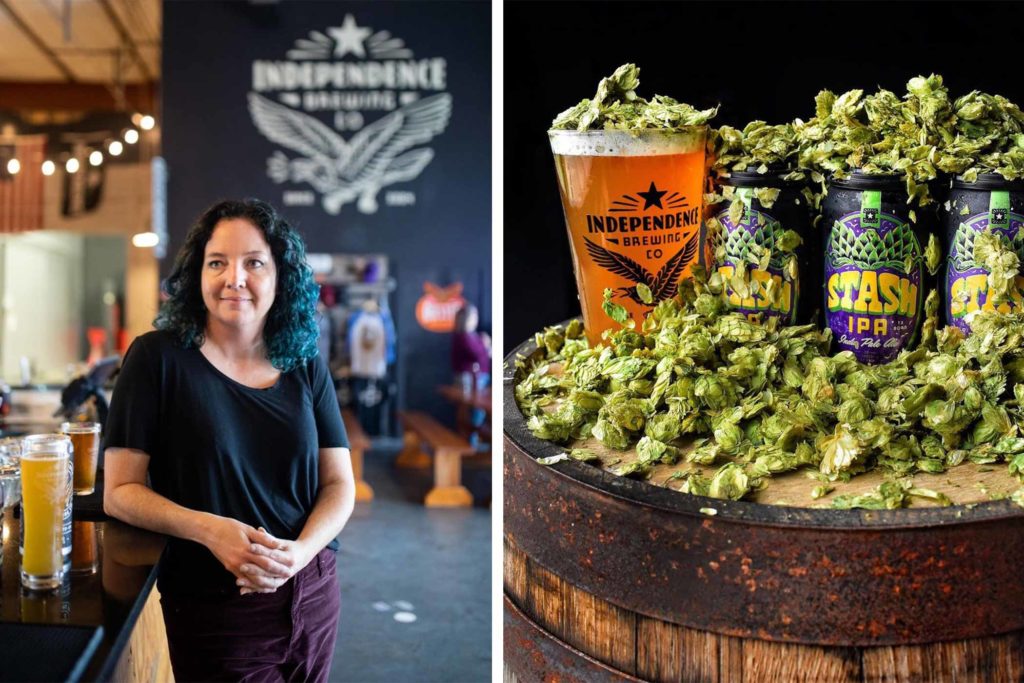 American IPA – One of Austin's best breweries, Independence Brewing Co. is also one of Austin's OG breweries.
When Amy Cartwright opened Independence Brewing Co. in Austin in 2004, she was only one of three production breweries in the Texas city. And she was certainly the only woman-owned one.
Fast forward eighteen years and Independence Brewing is now the eighth largest brewery in the entire state and Cartwright has become a pillar of the craft beer community.
At Independence Brewing you're going to find classic styles meticulously crafted. For instance, the Austin Amber, an amber ale that became one of the brewery's signature selections, serving as a gateway beer for the local craft scene.
Or Stash IPA, Independence's first stab at an IPA in 2011 that actually heavily contributed to the growth of the brewery over the last ten-plus years.
Because with each version of Stash IPA, Independence started to make a name for itself and for Texas beer. "That got us on the map because we had to push ourselves to find some other hops because we couldn't get what was out there," says Cartwright. "At that time there wasn't as much respect for Texas brewers amongst beer fans and geeks, so for us, Stash was the first beer that got us street cred."
While Stash started with Cascade hops (before Cascade hops were huge), the beer now gets a bevy of hops—Citra, Cascade, Centennial, Columbus, Amarillo, Simcoe.
These days, drinking a beer like Stash IPA is like drinking in a little piece of Austin beer history.
Norm's IPA and Bonnie's Raggedy Ass Imperial IPA – Griffin Claw Brewing Company
Birmingham, MI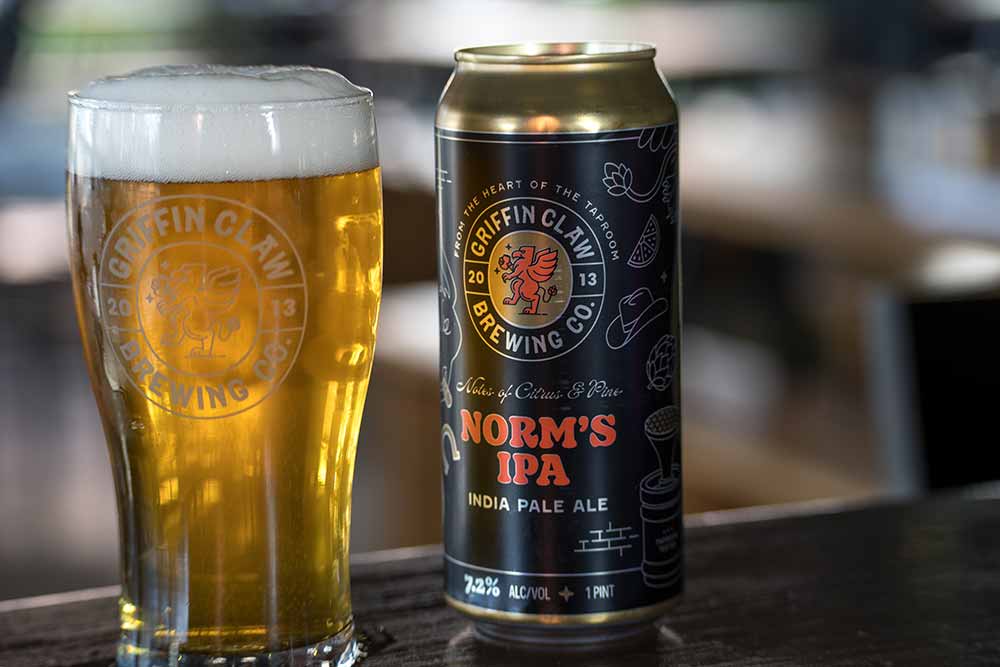 American IPA – The beer other beers would drink if they could drink beer. That's the philosophy behind the beers at Griffin Claw.
And it all starts with the anchors—Norm's Raggedy Ass IPA and Bonnie's Raggedy Ass Imperial IPA, which won gold and silver respectively at the World Beer Cup in 2010.
Named after the founders of Big Rock Chophouse, Norm's Raggedy Ass IPA and Bonnie's Raggedy Ass Imperial IPA put the brewery on the map.
Norm's is a single IPA brewed with a who's who of classic Pacific Northwest hops including Centennial, Cascade, Columbus, and Simcoe. While Bonnie's ratchets things up a notch to a 9.5% ABV imperial IPA with Centennial, Columbus, Cascade, and Bravo.
Guinness Draught – Guinness
Dublin, Ireland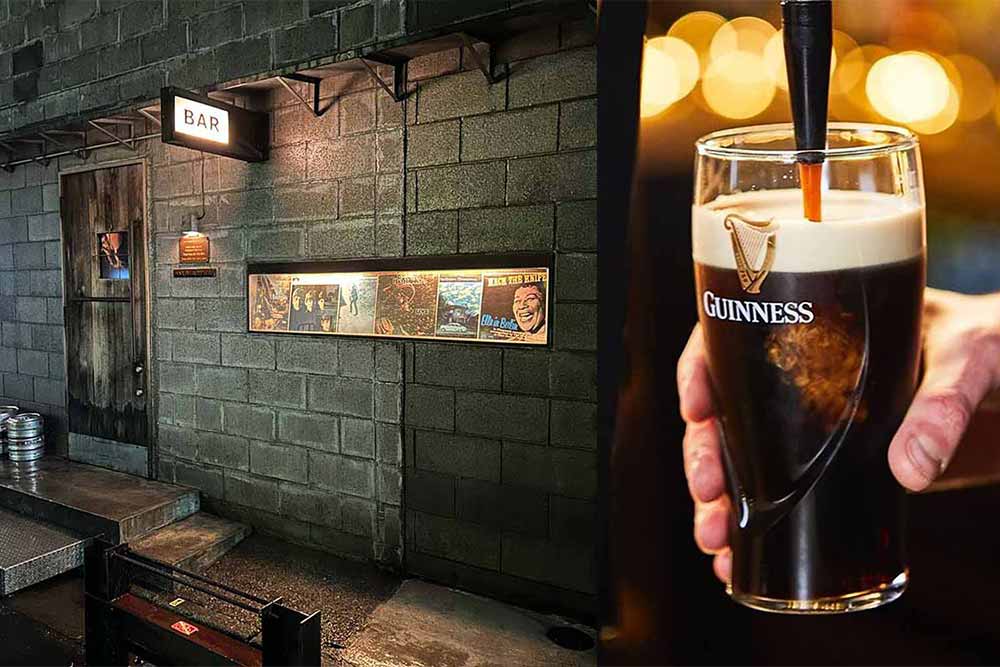 Irish Dry Stout – I drank the best Guinness I've ever had this past month at Bar Martha in Tokyo, Japan.
What made it so great?
First, the bar itself.
Bar Martha is quite possibly the best bar I've ever been to. Why? Well, you can read all about it here.
For the quick and dirty, Bar Martha is a listening bar, a place that plays vinyl live.
Second, the care the staff showed the beer and the effect it had on those around me.
Sure, almost everyone in the joint took advantage of the hundreds of varied spirit bottles on display. But you had two choices of beer as well—Yebisu, a premium lager from Sapporo, and Guinness.
And each the bartender poured perfectly. The latter truly a spectacle to behold.
As the bartender tapped my Irish dry stout, tilting the glass about halfway at 45 degrees from the branded nitro tap before setting it to cascade openly on the bar, a couple walked in.
He must have been a big shot because a clear bottle of shiny gold liquid magically appeared at his seat before their coats even came off.
As the couple settled in, the bartender finished pouring my Guinness, pulling the handle straight down this time till the beer foamed over, frothing like a bubble bath.
As soon as he set the glass down in front of me…the older man four seats over ordered one, then gentle Mr. Hulk next to me asked for one too.
It was perhaps the greatest moment of my beer-loving life: to see two macho men, who may have never even touched a Guinness in their lives, follow my lead.
Lastly, the beer tasted sublime. A velvety, frothy head gave way to a crisp, clean, dry stout full of rich dark chocolate with tinges of coffee.
All combined? The best Guinness I've ever had in my life.