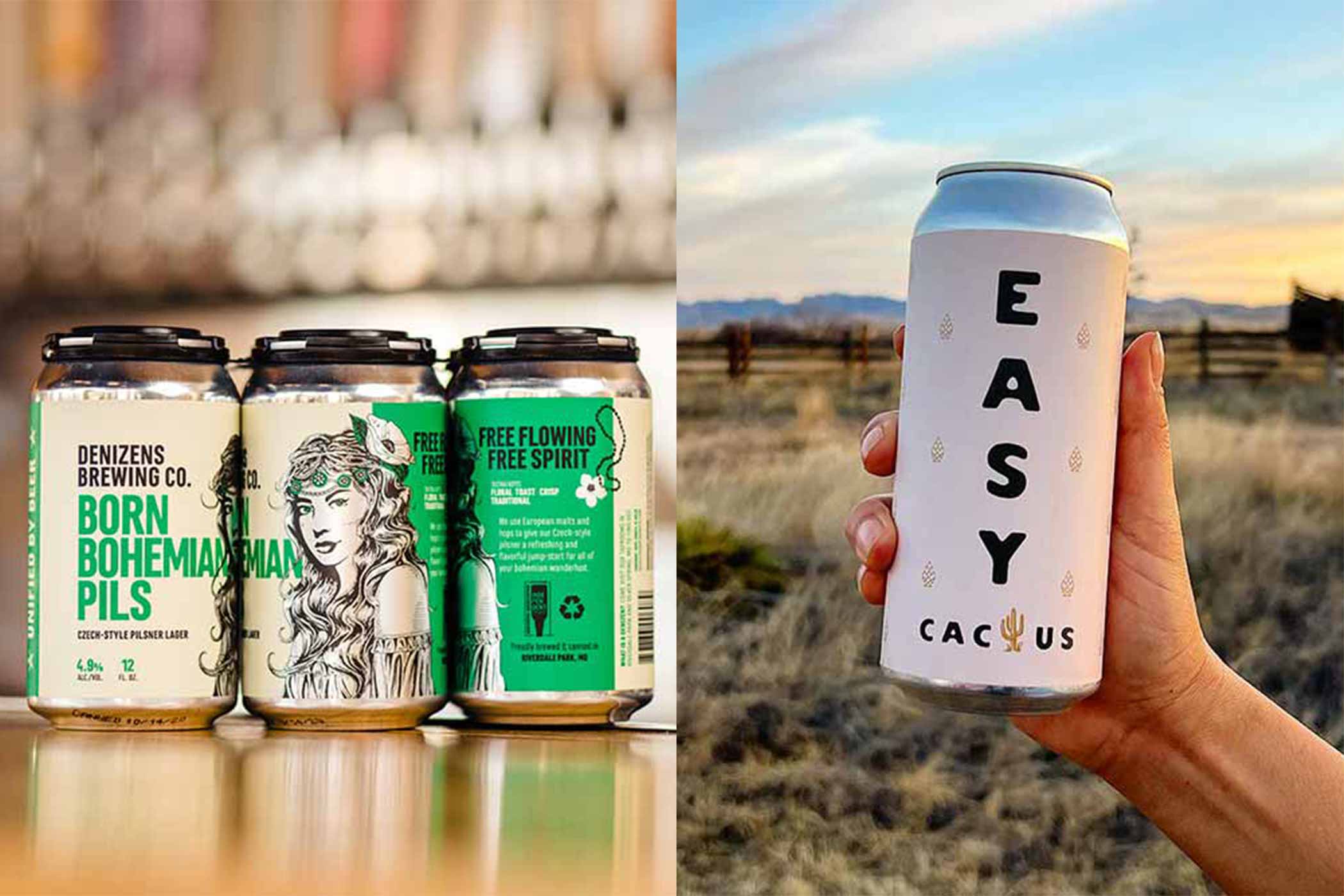 Photography courtesy of (l to r) Denizens Brewing Co. and Bow & Arrow Brewing Co.
Our Favorite Beers From This Year
Hello, summer solstice! Literally, as we write this piece about the top beers of June, the sun is burning bright for the longest day of light for the entire year.
Which had us reflecting on all the sunny beers we drank this past month.
Like a bangin' lager with strawberry puree from Lady Justice.
Or a true-to-style Czech pilsner with Bohemian floor-malted grain and Czech Saaz hops from Denizens.
We also gulped down glasses of uber-juicy imperial hazies from Westfax Brewing.
Plus, we can't forget the bold West Coast studs we enjoyed from Widowmaker and No Label Brewing.
We even found ourselves cooling down in the shade for a bit with a dark Mexican-style lager from Bow & Arrow.
Across the board, June gave us a glimpse of the summer weeks still to come, so here are all the hot, hot (well, cold, cold) beers we drank for the last thirty days.
Top 10 Beers We Drank in June 2023
Strawberry LaLager – Lady Justice Brewing
Aurora, CA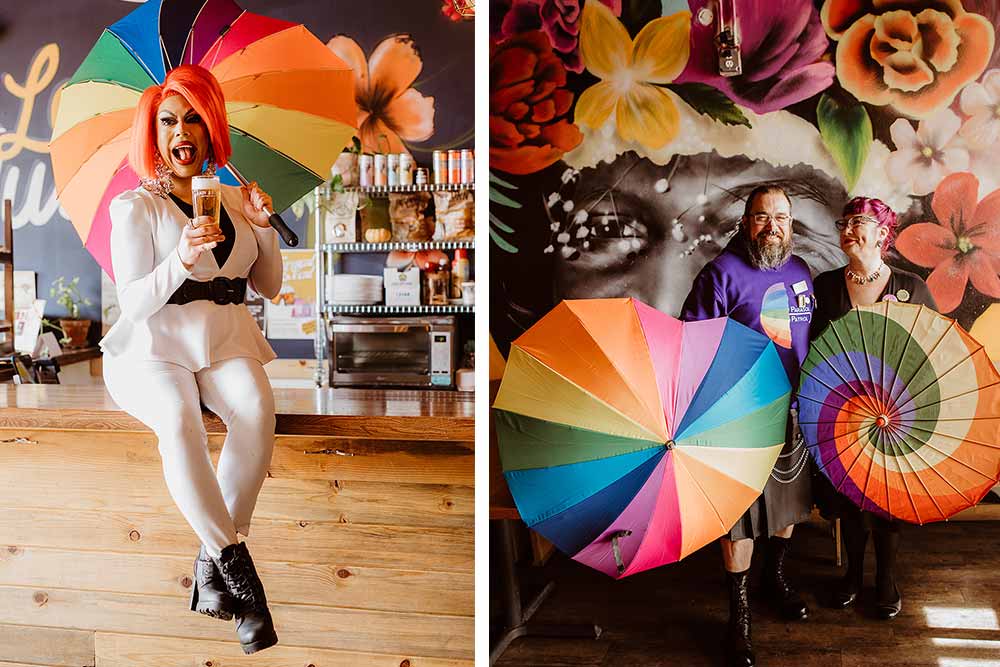 Fruited Lager – A single malt lager with strawberry puree, Lady Justice's LaLager blew up when it first came out.
"It's one of those beers that almost everybody who drinks it, they're like, 'Oh, that's pretty good,'" laughs Betsy Lay, co-founder of Lady Justice Brewing. "People have fallen in love with [it], and we can't keep enough."
Originally brewed in collaboration with LaLa Queen, a local Denver drag queen, LaLager highlighted the drag community and also celebrated Queer Love Letter, a Valentine's Day event at Town Hall Collaborative that invited drag queens to read stories for kids and raise money for Parasol Patrol. The non-profit provides rainbow umbrellas and headphones with music to protect kids attending Drag Story Hour from protestors.
Lay says that the original Queer Love Letter was so successful that they had to run it back for the past few years. "We were expecting families to go home … but they stayed the whole night," she says. "They partied so hard with these drag queens; it was so fun to watch. There were lots of adults in the room, but the stars were this group of twenty to thirty kids who did not go home."
If you want to drink one of our top beers of June yourself, find Strawberry LaLager in Hop Culture's Queer Beer Box (which you can get here!).
Taildragger IPA – Ten Eyck Brewing Company
Queenstown, MD
Hazy IPA – Started by a team of seven women who all either served as first responders, veterans, or ruggers (i.e., rugby players), Ten Eyck makes it a mission to be a welcoming space for all in their Maryland Eastern Shore community.
Considered its flagship IPA, Taildragger gets its name from a type of airplane with three wheels that can be very tricky to fly and land.
One of our top beers of June, Taildragger is a nod to two of Ten Eyck's founders who served in the Air Force and the brewery's very first employee, Hannah Lagno, who currently works as a pilot, flying instructor, and mechanic. "She's all-around amazing, so we decided one of the first beers we ever made was to celebrate her," says Ten Eyck Brewing Company Co-Founder Nicki Sener.
The hazy includes Citra and Mosaic for big bursts of tangerine and clementine that soar like its namesake and leave a bit of a trail of bitterness. Finishing smooth and easy, Taildragger may be named after a technically hard-to-fly plane, but it's easy to see why it's Ten Eyck's core beer.
A badass beer named after a badass person. Catch Taildragger in Hop Culture's 2023 Queer Beer Box!
Born Bohemian Pils – Denizens Brewing Co.
Silver Spring, MD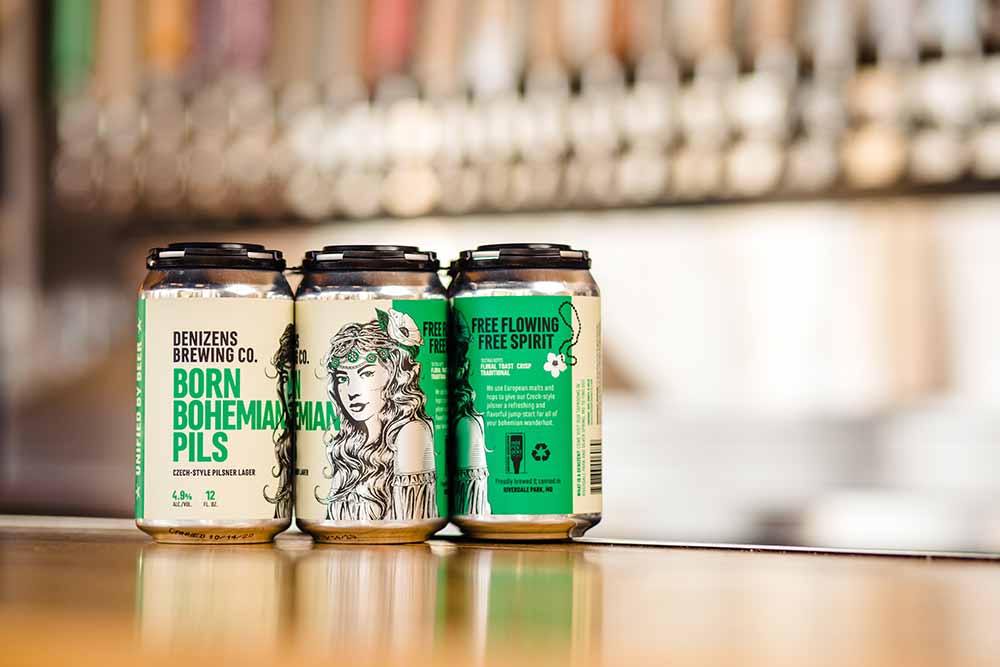 Czech-Style Pilsner – Ask Denizens Brewing Co. Co-Founder Julie Veratti a beer she's most proud to make at the trailblazing Maryland-based brewery, and she'll answer without hesitation: Born Bohemian Pils.
Veratti says they make this Czech-style pilsner as true to style as possible, which means treating the brewery's water to make it as close as they can to the profile of the iconic soft water from Plzeň, Czech Republic, the birthplace of the pilsner. Denizens also source one-hundred percent Czech Saaz hops, use a specially ordered yeast strain from the family of Pilsner Urquell, and get Bohemian floor-malted grain.
All contribute to a beer with a bready, toasty body that is super easy to drink. "This is a beer that, in the summertime, you'll see me drinking regularly," says Veratti. "It's super crushable.
Veratti says Denizens regularly send the beer off for judging, recently scoring a ninety-six from Craft Beer and Brewing Guide. "I'll take that any day of the week!" she says.
If you want this pitch-perfect Czech-style pilsner sent straight to your door, find Born Bohemian Pils in our newest beer box here!
Easy Cactus – Bow & Arrow Brewing Co.
Albuqurque, NM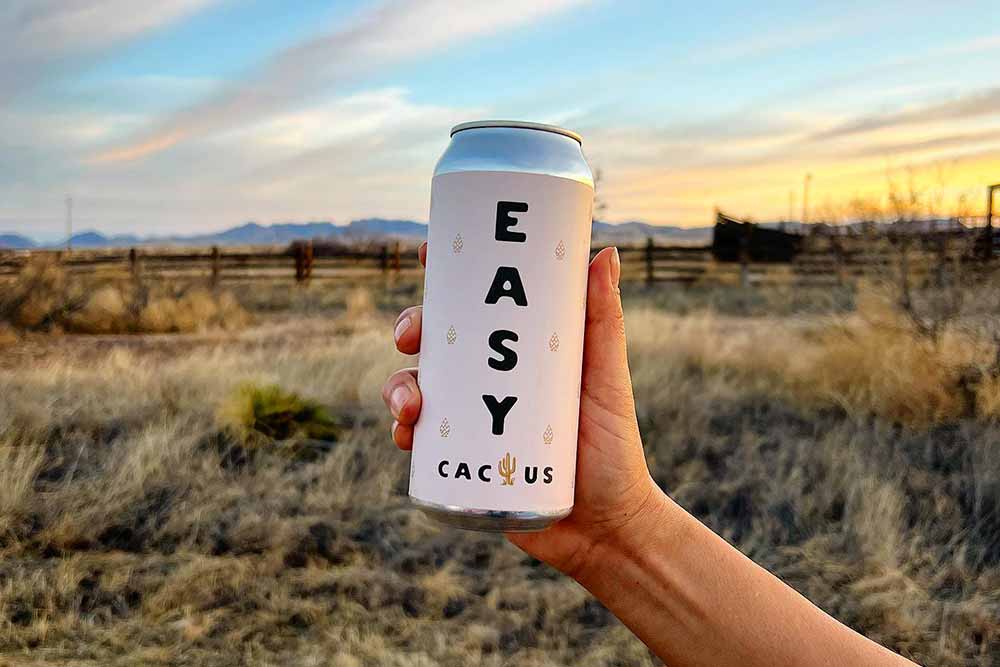 Dark Mexican Lager – When Bow & Arrow Brewing Co. Co-Founders and life partners Shyla Sheppard and Missy Begay opened the brewery back in 2016, they knew they wanted to create beers that reflected the terroir of New Mexico along with their Native heritage. Meaning you'll find beers like Denim Tux, a year-round pilsner made with New Mexico blue corn from Santa Ana Pueblo, a Tamay Indian Reservation in North-Central New Mexico.
Or Scenic West, a core hazy IPA with a label that resembles the iconic, quintessential Southwest mesa with a big blue sky and billowy clouds. "That's an ode to the beautiful, in some ways stark but striking, landscape we have here," says Sheppard.
Or Funksloth, a farmhouse ale with a mixed-culture yeast and bacteria harvested wild in New Mexico.
For Hop Culture's newest beer box, Sheppard and Begay sent us Easy Cactus, a dark Mexican-style lager with Pilsen malt and flaked corn. Invoking rich notes of cocoa, dark chocolate, and coffee but with an easy, light-bodied vibe, Easy Cactus kind of lives up to its name.
If you were a cactus just chilling in the desert and needed to store water for months at a time, this dark Mexican-style lager might be the beer you'd drink repeatedly.
Find Easy Cactus in Hop Culture's newest beer box here!
Blue Wizard – Widowmaker Brewing
Braintree, MA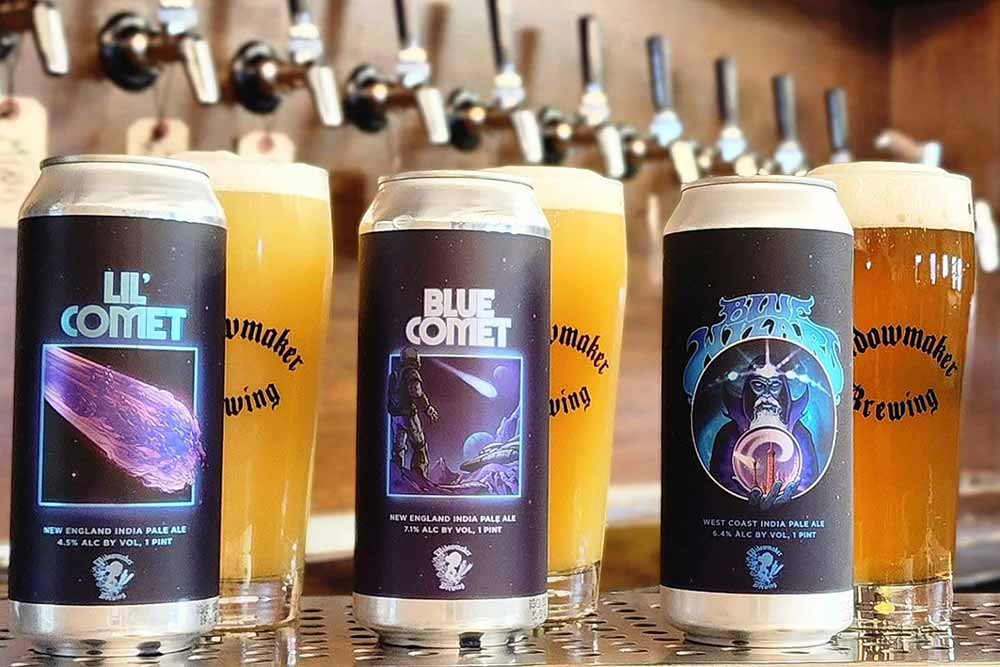 West Coast IPA -Okay, you caught us. Technically we drank this beer back in April when Widowmamker sent us some freshies, but we've been drinking so many incredible beers the past couple of months that we didn't have a chance to write about this beer until right now.
Luckily, our team takes really good notes when we taste beers.
Featuring a new cryogenically processed hop called CGX from Crosby Hops, Blue Wizard is Widowmaker's third iteration of their new Comet Week WCIPA series. Blue Wizard includes the hopping rate and schedule of Citra, Simcoe, and a hand-selected Comet from Widowmaker's Blue Comet brewed on top of a base of Green Wizard with an addition of that new Comet CGX.
Pouring almost the color of amber lava, Blue Wizard had a tight creamy head with toffee and bruleed orange on the nose. A bit of grapefruit on the back end melts into a super smooth finish. Very crisp for a West Coast IPA, Blue Wizard works some serious magical wonders on your tastebuds. We may or may not conjure up these words: One of the most delicious West Coast IPAs we've had this year.
Asphalt Cowboy – WestFax Brewing Company
Lakewood, CO
Hazy – With Strata, Riwaka, Nectaron, and Bru-1, Asphalt Cowboy bucks you like a rider on a bronco. A beautiful thick beer the color of the setting sun, Asphalt Cowboy has a foam that billows like sails in the wind with immediate aromas of clementine, pomelo, tangerine, and those sweeter citruses. Because it smells like vibrant fruit juice, you first taste straight-up fresh-squeezed OJ, nothing out of a carton or juice box. Super delicious, this hazy tastes like you just peeled an orange and sucked a slice out with juice running down your hands. A little pithy in the end, but straight-up juice. Just bite into this clementine and enjoy the squeeze.
Cali Boy – No Label Brewing Company
Katy, TX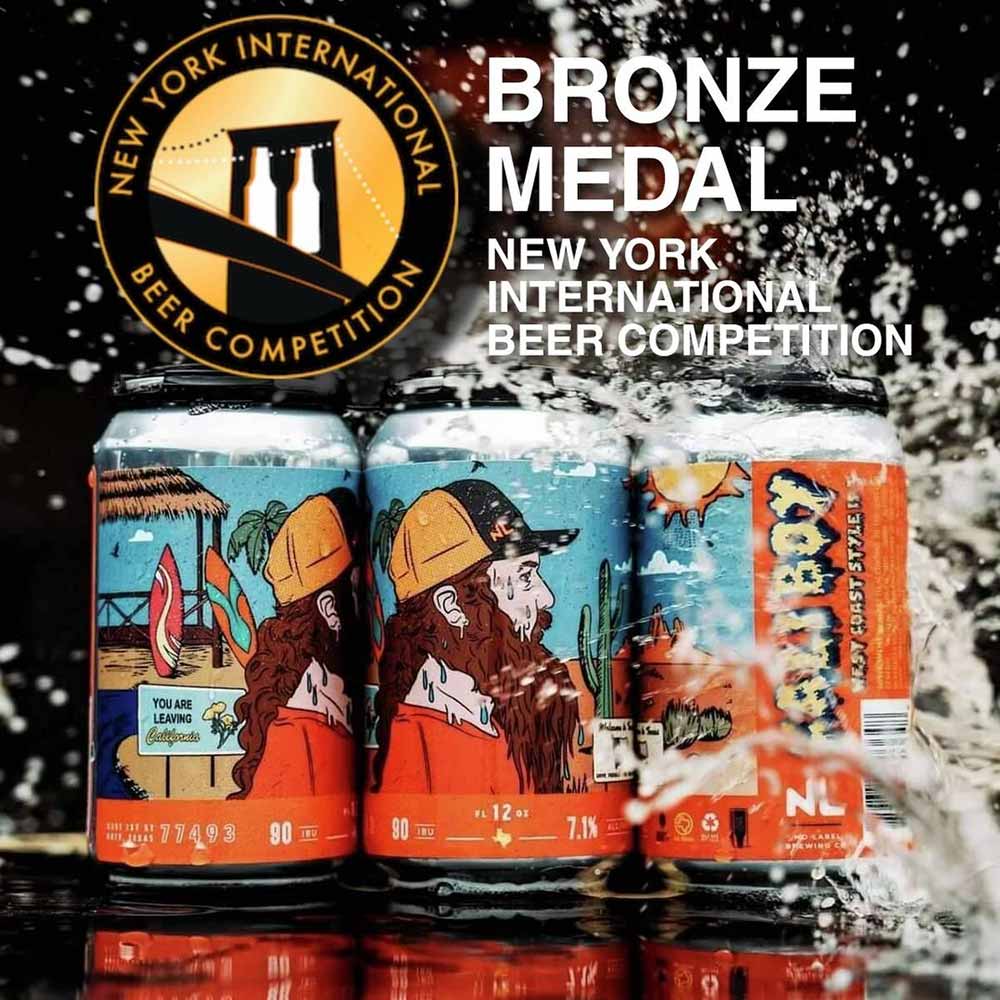 West Coast IPA – A 2022 World Beer Cup silver winner for imperial IPA and New York International Beer Competition Bronze Medal Winner, and now one of our top beers in June, Cali Boy is kind of like a California meets Texas West Coast IPA. Smelling right away of dank, pine, and wet forest floor, Cali Boy has that slight orange haze. Definitely not super clear, we get a bold grapefruit with tangerine peel and a bright, juicy, buttery bite in the back.
Pale Ale – Sierra Nevada Brewing Company
Chico, CA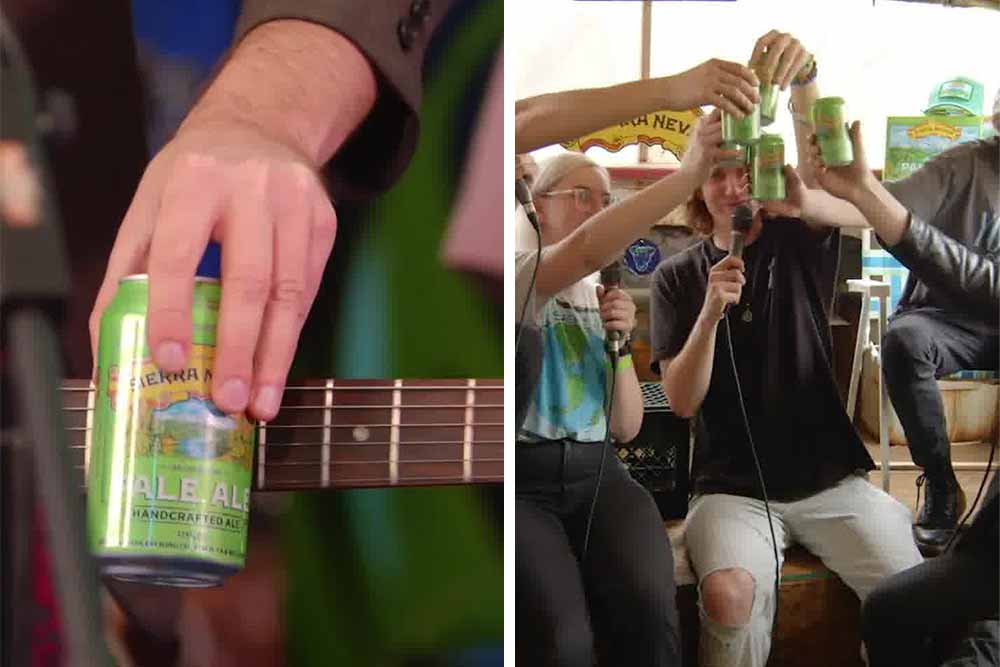 American Pale Ale – Sierra Nevada Pale Ale is a legendary past, present, and future beer. We all know Pale Ale has become one of the most iconic beers in America. But hot take: This beer may not have spread in popularity as much without the help of some galavanting Grateful Dead fans (i.e., Deadheads). We sat down with Ken Grossman to learn how he first started brewing Sierra Nevada Pale Ale, what makes this beer so legendary, and why Grateful Dead Lead Guitarist Jerry Garcia "really liked it!"
Voodoo Ranger IPA – New Belgium Brewing
Fort Collins, CO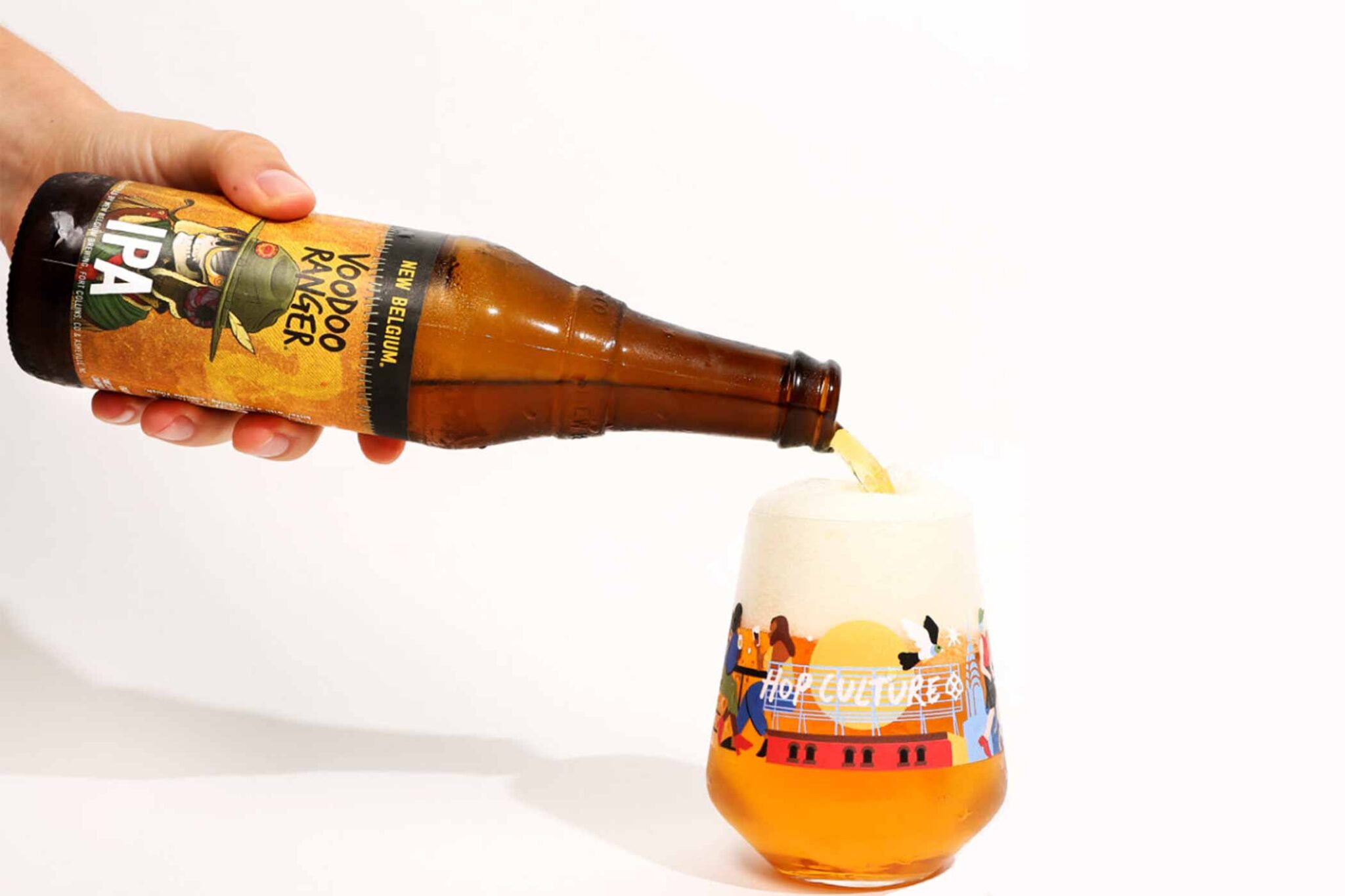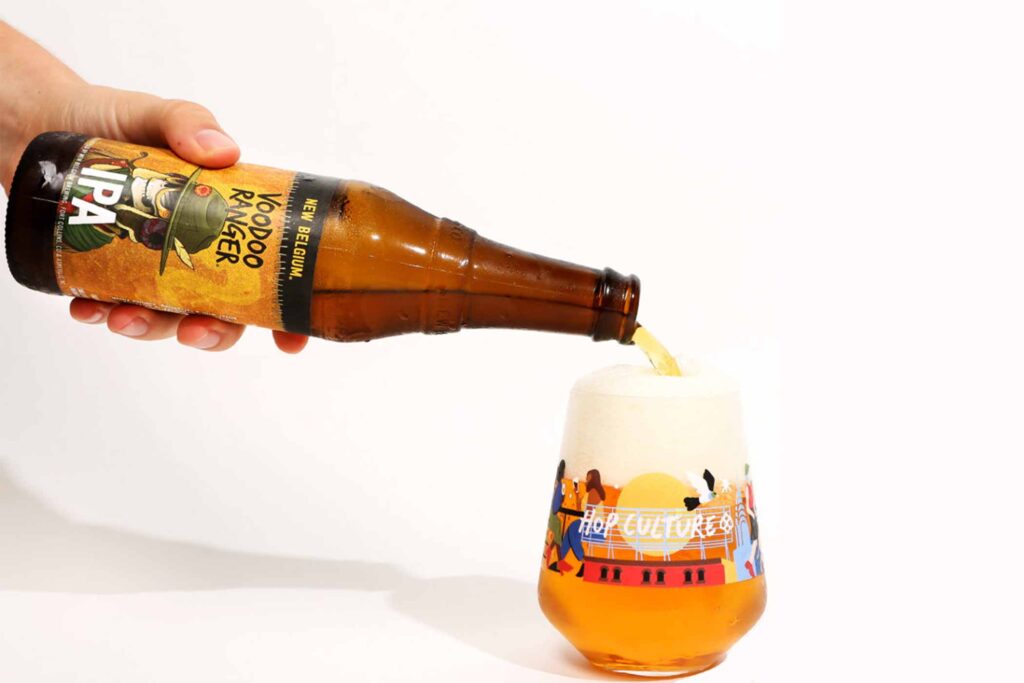 American IPA – In 2017, this pioneering brewery relaunched its core portfolio, introducing Voodoo Ranger as one of its flagships.
Voodoo Ranger represents a series of IPAs "brewed with trendsetting hop and malt varieties—and served with a side of sarcasm," according to New Belgium.
Kicking off with the release of two beers, Voodoo Ranger IPA and Voodoo Ranger Imperial IPA (the number one IPA in America that sells in glass bottles!), and followed closely by Voodoo Ranger Juicy Haze IPA, New Belgium brewed up incredibly delicious IPA potions.
Voodoo Ranger, in particular, bursts with tropical aromas and juiciness from Mosaic and Amarillo hops, exuding massive piney and grapefruit notes. Which is why we named Voodoo Ranger one of the "15 Best American IPAs Available in Most Stores Right Now."
The entire Voodoo family of beers generally focuses on the newest cutting-edge hops and malts. As the brewery writes on its website, "The bottom line: If you're looking for innovative IPAs that are hop forward, bold, and occasionally hazy, the Voodoo Ranger fam has your back."
Hamm's – Miller Brewing Company
Milwaukee, WI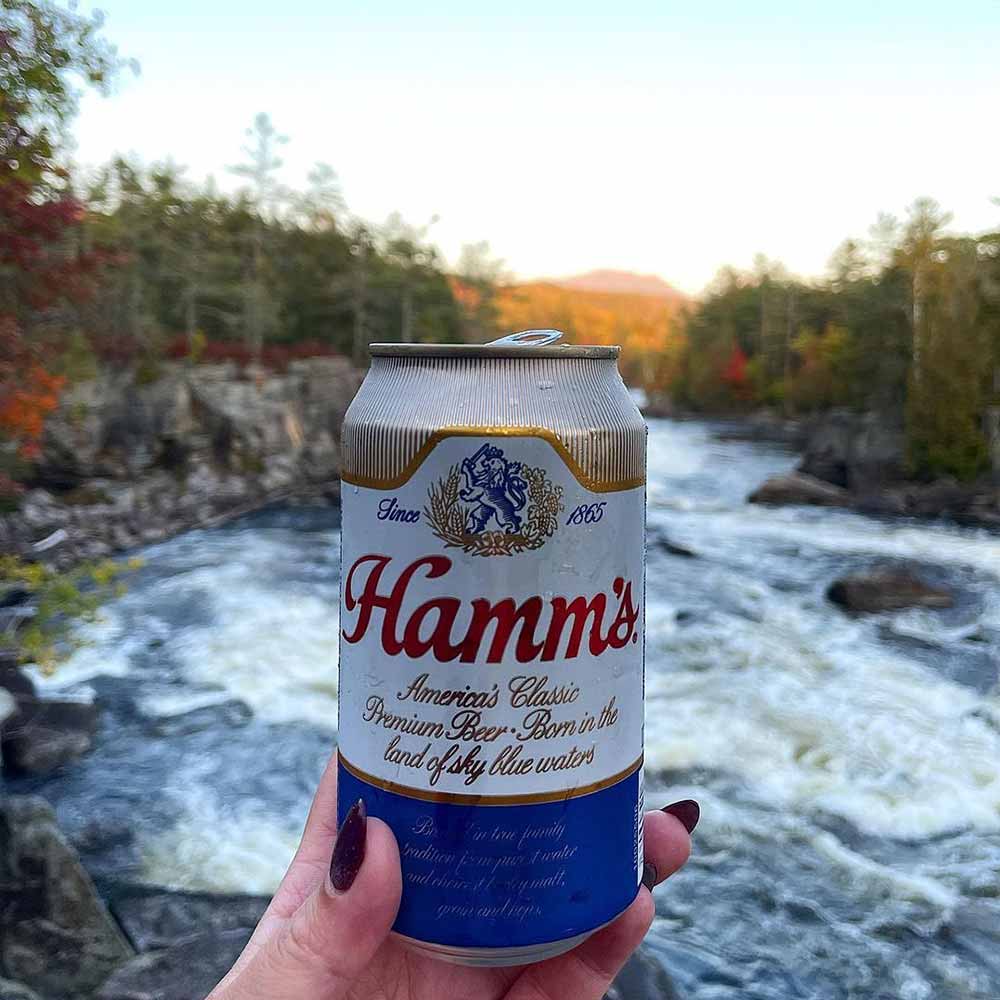 American Lager – Stick with us here. In the Land of Sky Blue Waters…only one beer reigns supreme—Hamm's. And brewers in the Midwest drink it like water! A cult classic, Hamm's is considered like a secret handshake in the industry. At least according to Murphy Johnson, co-founder, director of creative and product development, and vibe curator for BlackStack Brewing, just six miles away from Hamm's original Saint Paul location (now the home of Saint Paul Brewing). Put in modern parlance: If you know, you know. So if you don't know…go ahead and read the full story, and then you'll know.