Photography courtesy of Meanwhile Brewing Co. (on the left) and Athletic Brewing Co. (on the right)
"Beware the ides of March." Might we say, beware the IPAs of March instead!?
With spring just around the corner, daylight savings behind us, and my neighbor's magnolia tree in stunning bloom, I drank my fair lady's share of IPAs and pale ales; beers that reflect the season.
Each one burst with a juiciness (sometimes a dankess) that brought color back to my cheeks.
Especially because where I live in Northern California has been significantly rainy the past few months. According to the Central Sierra Snow Lab, cities like Sacramento have gotten almost two feet of rain since the start of the water year on Oct. 1, 2022. For context, the water year average is 19.2 inches.
For the first time since I moved to California in late February 2020, I've seen dry, brown hills spring to life with dewy, green grass.
Of course, these storms also left their fair share of damage, destroying billions of dollars worth of homes, infrastructure, and towns.
The silver lining is that forty-four percent of California climbed out of any type of drought classification, according to data from the U.S. Drought Monitor.
Overall, March means spring, renewal, and a return to life. The beers I drank this month reflected that.
For instance, Pliny the Younger. Russian River Brewing Co. Co-founders Vinne and Natalie Cilurzo moved the famous triple IPA release to late March because "people were just having a better time, and spring in Sonoma is beautiful," Natalie told me.
Or Pseudo Sue, one of my favorite classic American pale ales that expertly showcases Citra.
And a mega eleven-brewery, West-coast-IPA collab celebrating Humble Sea's sixth anniversary.
Here are the beers that have me feeling sunny, at least before April showers start raining down on us again.
11 Top Beers We Drank in March 2023
Pliny the Younger – Russian River Brewing Company
Santa Rosa, CA
Triple IPA – Oh glorious day. For the first time, I had the opportunity to go to a Pliny the Younger release. Yesterday, my dad and I hit the road, driving an hour and change up to Russian River's Windsor taproom.
Although technically a Monday morning, people packed the taproom and, in a line wrapping at least a couple blocks long outside. Folks I talked to outside and sitting down inside had waited anywhere from two to over four hours, depending on what time they arrived.
Despite the wait, everyone seemed in excellent spirits. "I've waited in longer lines at Disneyland for a shorter ride and no alcohol," laughed Angelo Venegas, who had driven up the night before from the San Jose area and had already been in line for three hours when we chatted.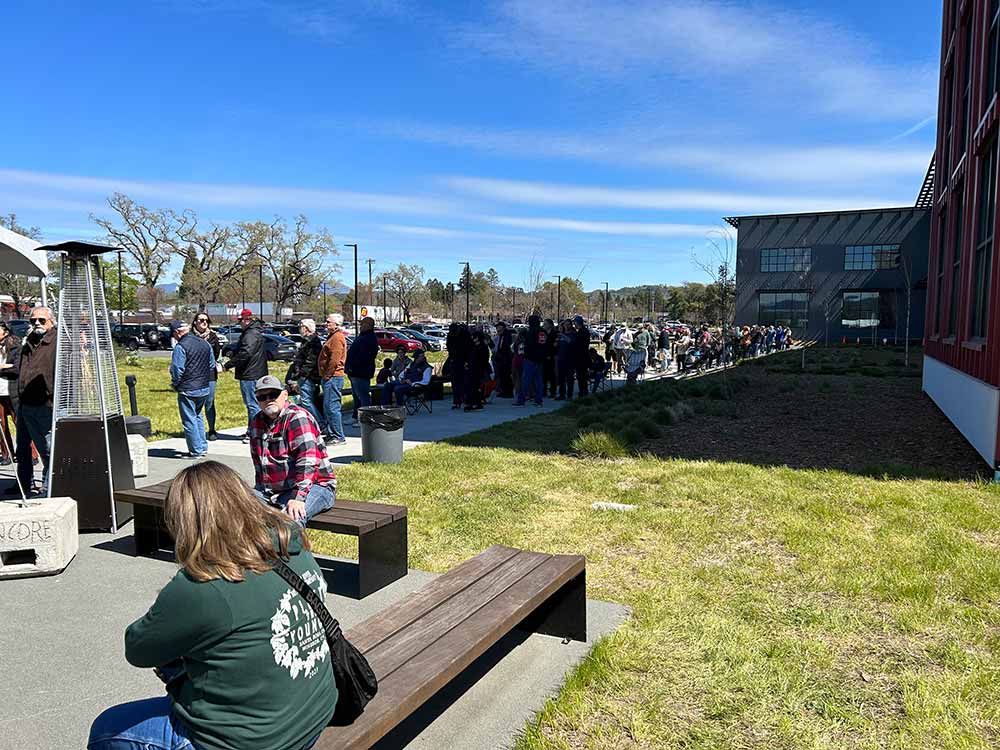 Once inside, the reverie rose. Tables of six or seven friends toasted over 10oz pours of Pliny the Younger. A couple of folks next to us worked away at their computers while they drank, and the table across from us also seemed to be a family affair.
Dona Gaddis and her son Zac Wolf drove up from Pittsburg, CA, for a taste of this year's Pliny the Younger. Gaddis first went to a release back in 2019 before bringing her family. "My mom told me how great [Pliny] was, so I wanted to experience it to see if it lived up to the legend," said Wolf.
Well, my dad and I and countless others are here to say: It does!
"For a 10% ABV [beer], this is so smooth," my dad gleefully proclaimed after his first sip. "I taste peach, a little grapefruit. It's citrusy, but muted and not floral at all, although it is floral on the nose."
While Pliny the Younger has always included Simcoe hops since the very first batch in brewed in 2005, Russian River Co-Founder Vinnie Cilurzo added Elixir to the mix two years ago and this year, along with Amarillo, Chinook, Citra, Mosaic, and Warrior, dosed Pliny with Nectaron, a New Zealand hop known for its stone fruit notes.
"For me, I get orange slice candies," said Russian River Co-Founder Natalie Cilurzo.
Natalie told me that Pliny the Younger has always been at least double dry hopped long before DDH was a thing. And nowadays Vinnie technically quadruple dry hops Pliny. "QDH isn't a thing, but maybe we'll make it one," laughed Natalie. So here's the thing: One would expect this beer to slam you in the face with a) bitterness and b) ABV.
But throughout the two and a half hours time slot you get to sit and drink during the release, I kept going back to something both my dad and Gaddis mentioned. "That's the thing that struck me the first time [I tried Pliny the Younger]," said Gaddis. "It was so smooth, flavorful, balanced, and enjoyable."
"Deceptively well-balanced," is how Natalie describes Pliny the Younger. "Our friend John Mallett likes to say Vinnie wins the award again for how to hide alcohol!"
Collectively, my dad and I count Pliny the Elder as one of our favorite double IPAs.
After visiting Russian River this year, we're both in agreement that Pliny the Younger might now be our favorite triple IPA.
"I started out thinking I would only have one 10oz pour and then switch to a low-ABV [beer], but I'm definitely going to have a second," my dad told me. "And maybe a third!"
Editor's Note: Look out for a full piece on the history of Pliny the Younger and my first-release experience in early April!
Secret Beach IPA – Meanwhile Brewing
Austin, TX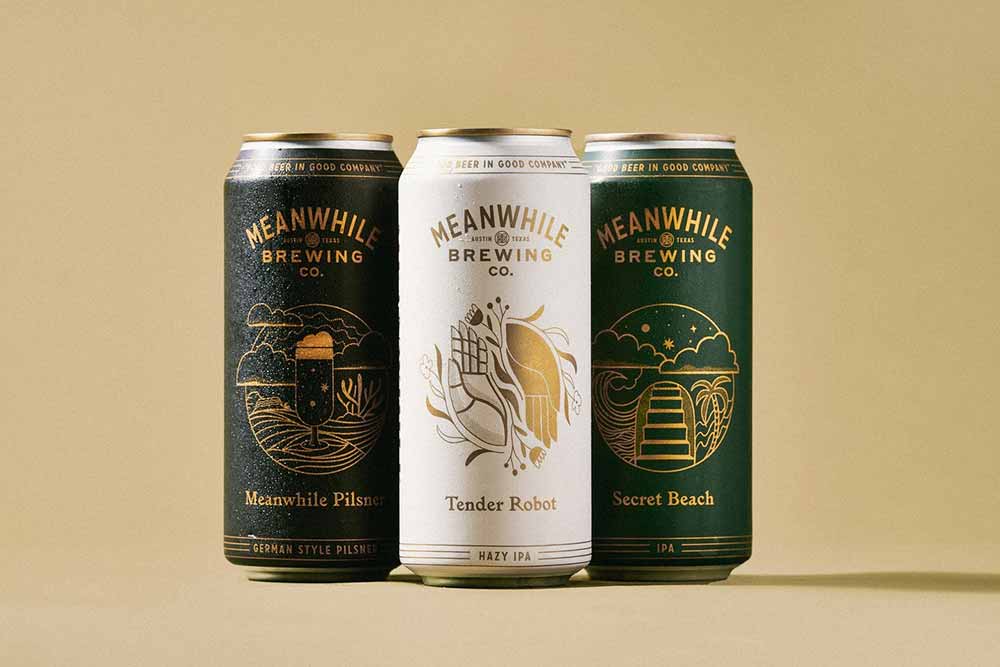 American IPA – Beer is art, right? That's certainly true at one of Austin's best breweries— Meanwhile—where you'll find incredible art inside and outside the can. Along with gorgeous artist-inspired can labels, Meanwhile cranks out some pretty mean beers on its three-vessel, 15bbl system.
Like Secret Beach, an American IPA with Columbus, Citra, Idaho 7 Cryo, and Azacca hops.
Imagine laying down in a meadow, the sun beating down, birds chirping, and warm air buzzing around you; that's Secret Beach in a can. A light toasty background from two-row, pilsner, and Munich malts sifts like sand through your tastebuds, giving way to a garden tea party.
All the fixings are on the table—biscuits and jam, herbal tea—and around you—sunflowers, daffodils, lilies, oh my.
Sound too good to be true?
Well, Secret Beach picked up a gold medal for American IPA at the 2022 Texas Craft Brewers Cup and then retained its title, winning the same gold award six weeks ago at the 2023 Texas Craft Brewers Cup. And oh, by the way, Secret Beach picked up a silver medal in the "Strong Pale Ale" category at the 2022 Great American Beer Festival.
Cheerio.
Carnival of Kooks – Humble Sea Brewing Company
Santa Cruz, CA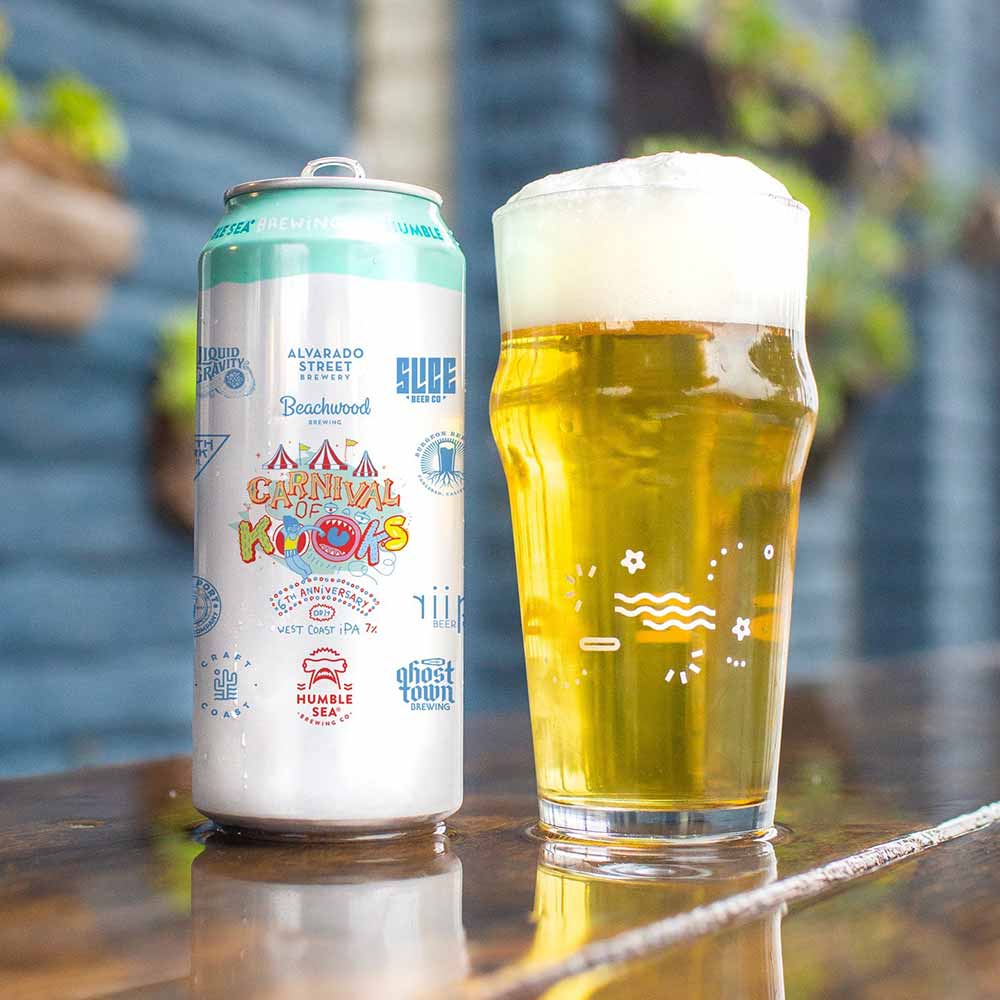 West Coast IPA – This mega collab to celebrate Humble Sea's sixth anniversary includes North Park Beer Co., Burgeon Beer, Ghost Town Brewing, Liquid Gravity Brewing Co., RiiP Beer Company, Slice Beer Company, Craft Coast Brewing Co., Pizza Port Brewing Co., Alvarado Street Brewery, and Beachwood Brewing.
The modern DDH West Coast IPA gets hit with Strata, Simcoe, Mosaic Incognito, Nelson CGX, Columbus Cryo, and Nectaron. Kettle hop additions of hand-selected Nelson CGX along with multiple dry-hop additions of Columbus Cryo, more Nelson CGX, and hand-selected Nectaron (apparently the same lot Russian River used in this year's Pliny the Younger) give Carnival of Kooks bright, punchy pops.
Talk about mind-boggling. Carnival of Kooks takes the traditional West Coast IPA on a swerving, loop-di-looping roller coaster ride.
Fair warning: Your tastebuds will be wildly screaming!
Pseudo Sue – Toppling Goliath Brewing Company
Decorah, IA
American Pale Ale – Pseudo Sue is probably one of our favorite pale ales because it showcases one hop (count 'em, one) beautifully. Similar to how Sierra Nevada Founder Grossman let Cascade be the star in Sierra Nevada Pale Ale, Toppling Goliath Co-Founders Clark and Barbara Lewey put the spotlight on Citra in Pseudo Sue.
Citrus, mango, and grapefruit ferociously roar in this pale ale, finishing with a bright, clean bite.
Pseudo Sue is an impeccable Citra-forward pale ale that always excites me, like that first spring day.
Tao (Batch 3) – Pure Project
San Diego, CA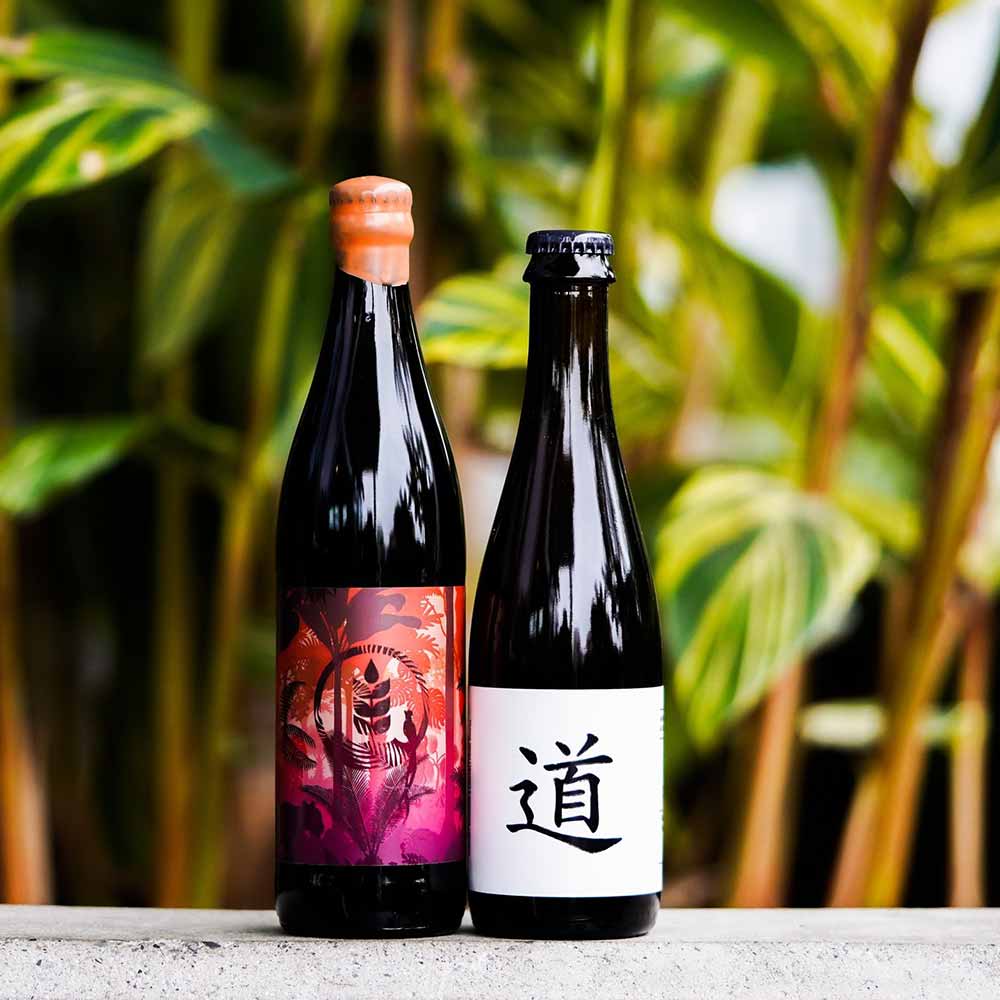 Fruited Sour – Of course, I drank more than just IPAs and pales for the last four weeks. For instance, this stunning sour ale aged on Cabernet Sauvignon and Cabernet Franc grapes in oak barrels from Pure Project.
Considered a beer-wine hybrid, Tao starts with the pomace of organic Cabernet Sauvignon and Cabernet Franc grapes from Black Sears, a biodynamic winery in Napa. Pure Project then fermented Tao on yeast from the skins of wine fermentation before pressing the skins and aging the beer in Bordeaux barrels for a year.
Funky in all the right ways, Tao pops on your tongue with zippy acidity and dark fruit additions, finishing with almost like a wet wood or earthy vanilla.
Premium Lager – Prison Pals Brewing Co.
Doral, FL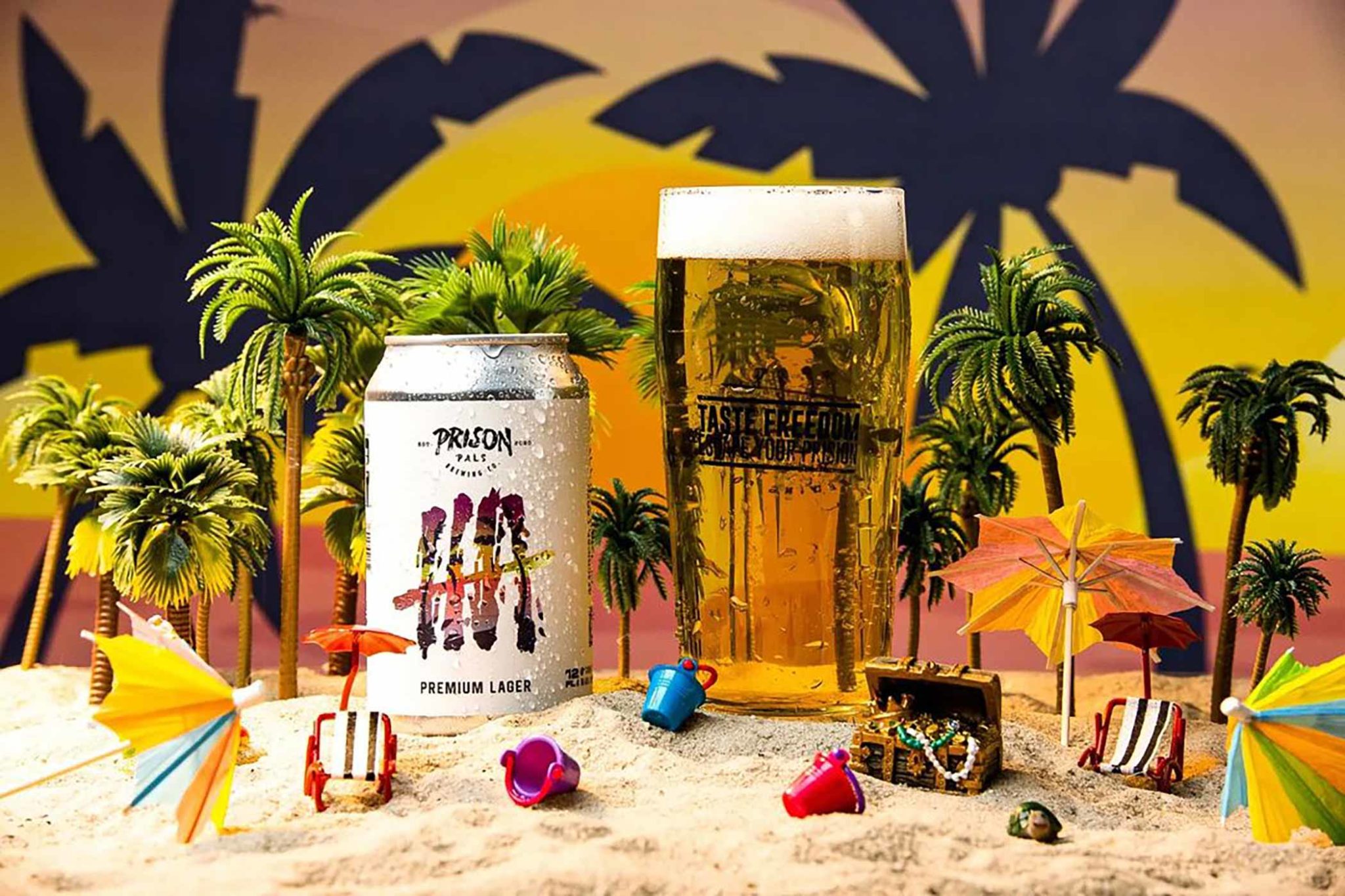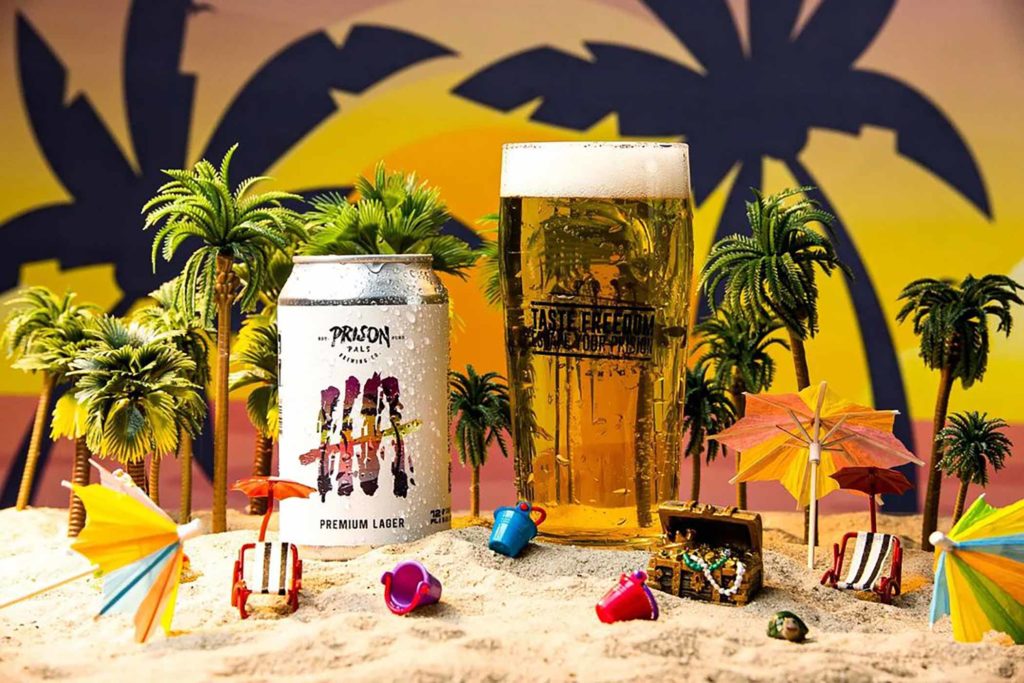 American Lager – Just under two years ago, a new brewery opened up in South Florida, a hotbed for some of the most incredible breweries in the country (read: Tripping Animals, 3 Sons, and Odd Breed, to name a few).
As if South Florida's beer scene couldn't get hotter, Prison Pals Brewing Co. in Doral, FL, brought jam-packed fruit smoothie sours, hoppy hazy IPAs, and lights-out lagers to the Sunshine State.
Most recently, Prison Pals added Premium Lager to its core lineup.
Developed specifically for the hot weather, Premium Lager has become one of Prison Pals' best-selling beers and a top beer we drank in March.
And the beer recently picked up a gold medal in the "American-Style Lager" category at Florida Best Beer.
"We are in Miami, so we need a light and good lager that we can make with high volume and quality," says Prison Pals Co-Founder Juan Pipkin.
Brewed as a traditional American lager, Premium Lager features only barley and old-school hops.
"It's a crispy boi that we over-carbonated, so the feeling is more refreshing," says Pipkin. "This is just a clear, smooth beer you can relax and drink everywhere."
Have a Beer in NYC – Twenty-Six NYC Breweries + One Brewers Guild
New York City, NY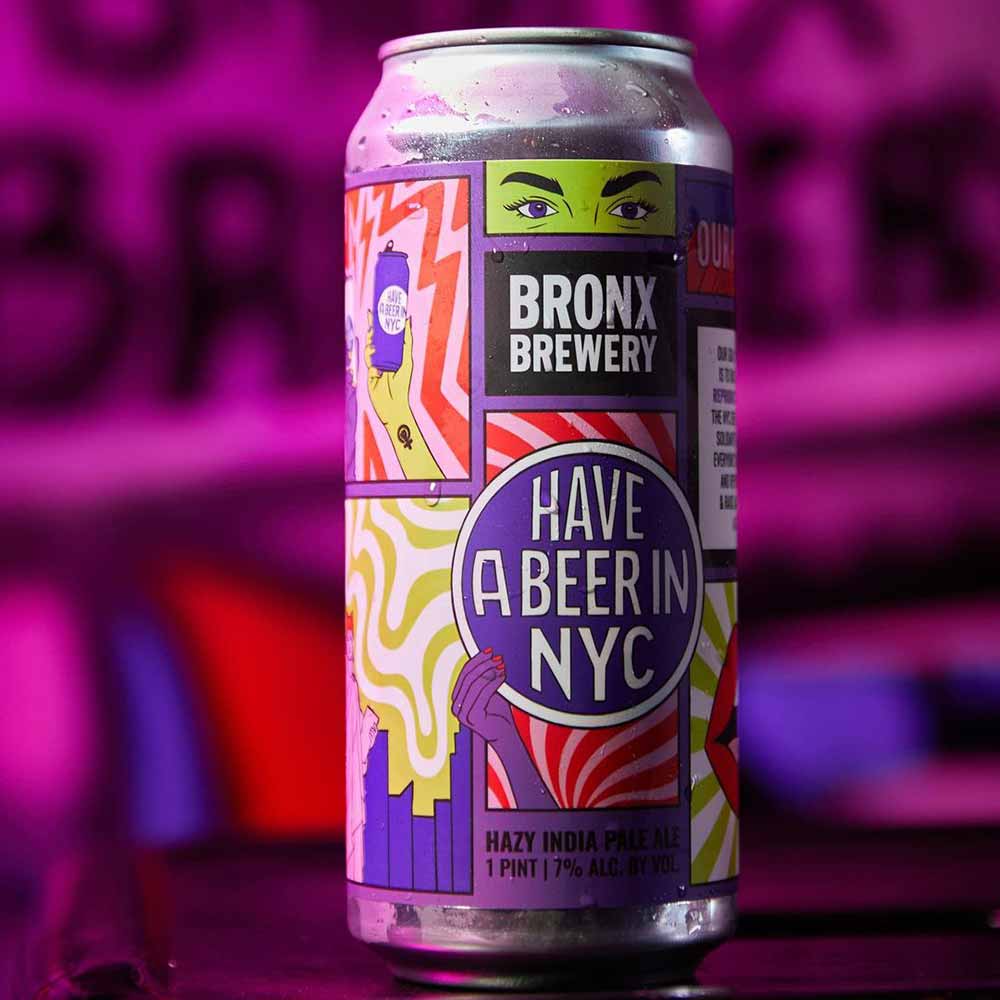 Hazy IPA – Twenty-six NYC breweries and one brewers guild participated in this city-wide beer collab brewed to support reproductive rights, including 18th Ward, Back Home Beer, Big Alice, Brooklyn Brewery, Circa Brewing Co, Deep Fried Beers, Dyke Beer, Endless Life, Evil Twin, Fifth Hammer, Finback, Five Boroughs, Greenpoint Beer, Gun Hill, Harlem Brewing, KCBC, Keg & Lantern, Kills Boro, NYC Brewers Guild, Randolph Beer, Rockaway Brewing Co, Strong Rope, Talea, The Bronx Brewery, Torch & Crown, Transmitter, and Wild East.
"Our goal with this collab is to raise awareness for reproductive rights within the NYC Beer Community, show solidarity and support for everyone's bodily autonomy and reproductive rights, and raise a little money for a good cause," wrote Hayley Karl from Kills Boro Brewing Co. in an email to Hop Culture.
The 7% ABV hazy sat in the tanks at The Bronx Brewery before releasing on Mar. 8, 2023, in conjunction with International Women's Day.
All participating breweries will donate a portion of the proceeds from the Have a Beer in NYC sales to the Beer Is For Everyone Emergency Health Fund.
Headlock Hazy – Spring House Brewing Company
Lancaster, PA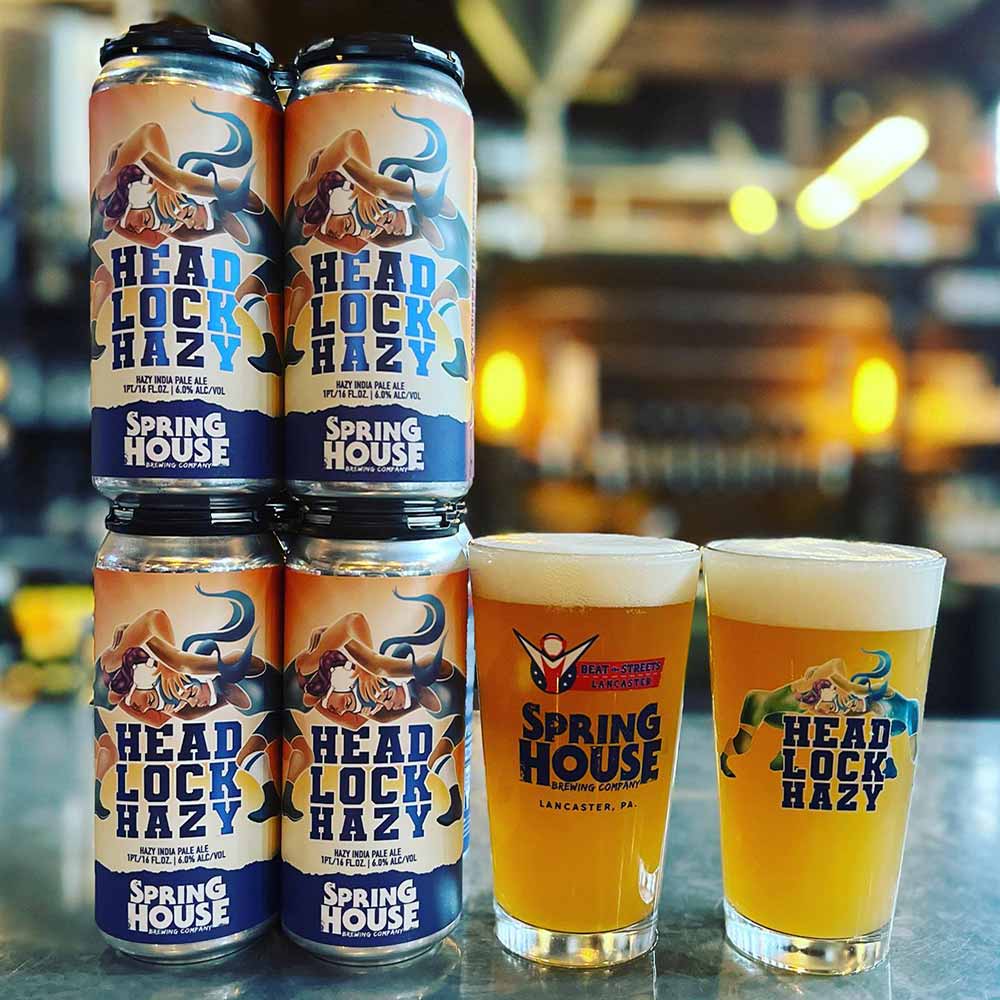 Hazy IPA – One of the best parts of our job is discovering new breweries. Out of the over-9,500 breweries now operating in the country, we're continuing to discover new ones everyday.
For instance, Spring House Brewing Company in Lancaster, PA. A small-town brewery with a big sense of what it means to brew for the community.
Take Headlock Hazy, for example. Yes, we love this pillowy soft hazy with Ekuanot, Simcoe, and Mosaic hops for its peachy juiciness and slightly hoppy bite.
But what we really love: Headlock Hazy supports Beat The Streets Lancaster, a youth empowerment program offering cost-free wrestling to the community.
Trailblazer – Athletic Brewing Company
Stratford, CT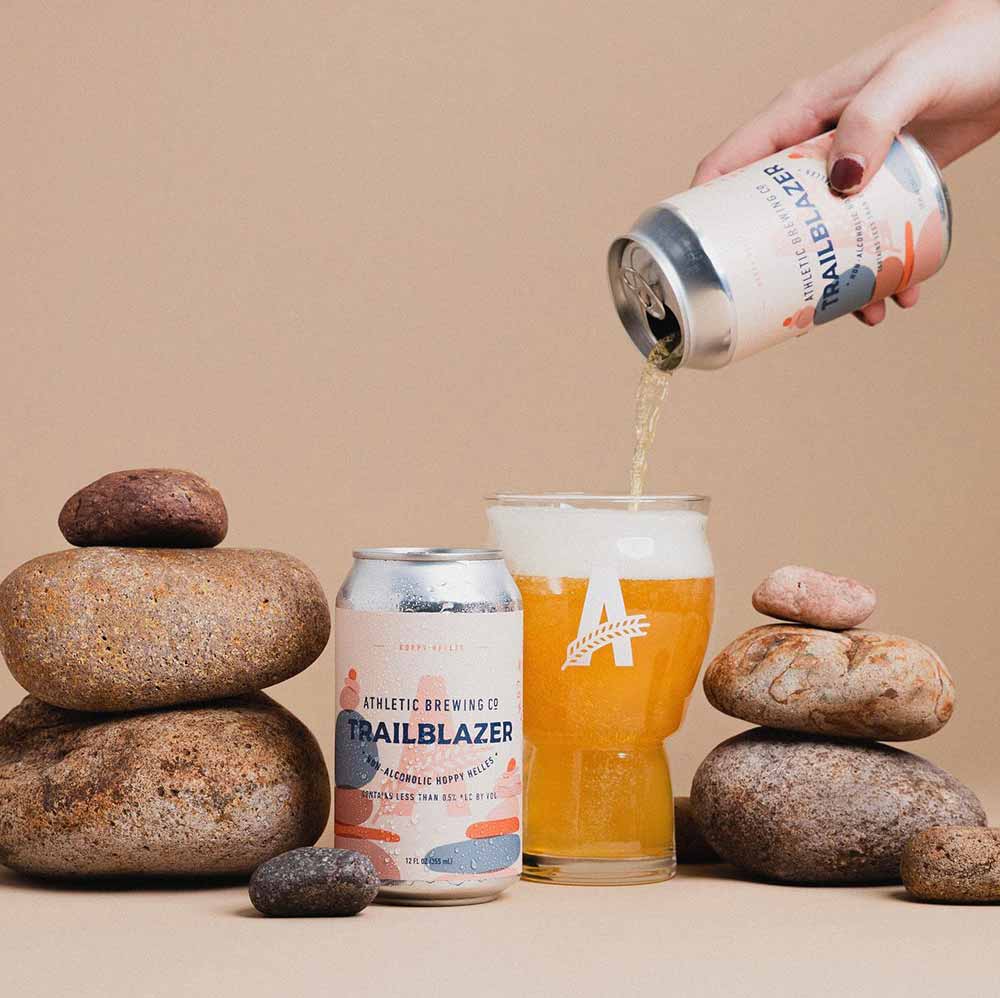 Non-Alcoholic Hoppy Helles – Athletic continues to impress with its variety and breadth of non-alcoholic offerings. To celebrate Women's History Month in March, the all-NA-all-day brewery launched Trailblazer for the third year in a row.
Considered a hoppy helles, Trailblazer slid down easy (and not just because it's a non-alcoholic beer). Incredibly smooth, Trailblazer hit different peaks on the taste buds, jumping around from stone fruit to a more floral almost-lavender-like quality.
I drank this beer alongside some Middle Eastern food (dolmas, hummus, tabbouleh, pita bread), but I could easily see it pairing with everything from barbecue to tacos to pizza.
Plus, Athletic donated one hundred percent of the profits to Ladies Who Launch, a non-profit dedicated to empowering and uplifting women and non-binary entrepreneurs.
Czech Dark Lager – Eagle Park Brewing
Milwaukee, WI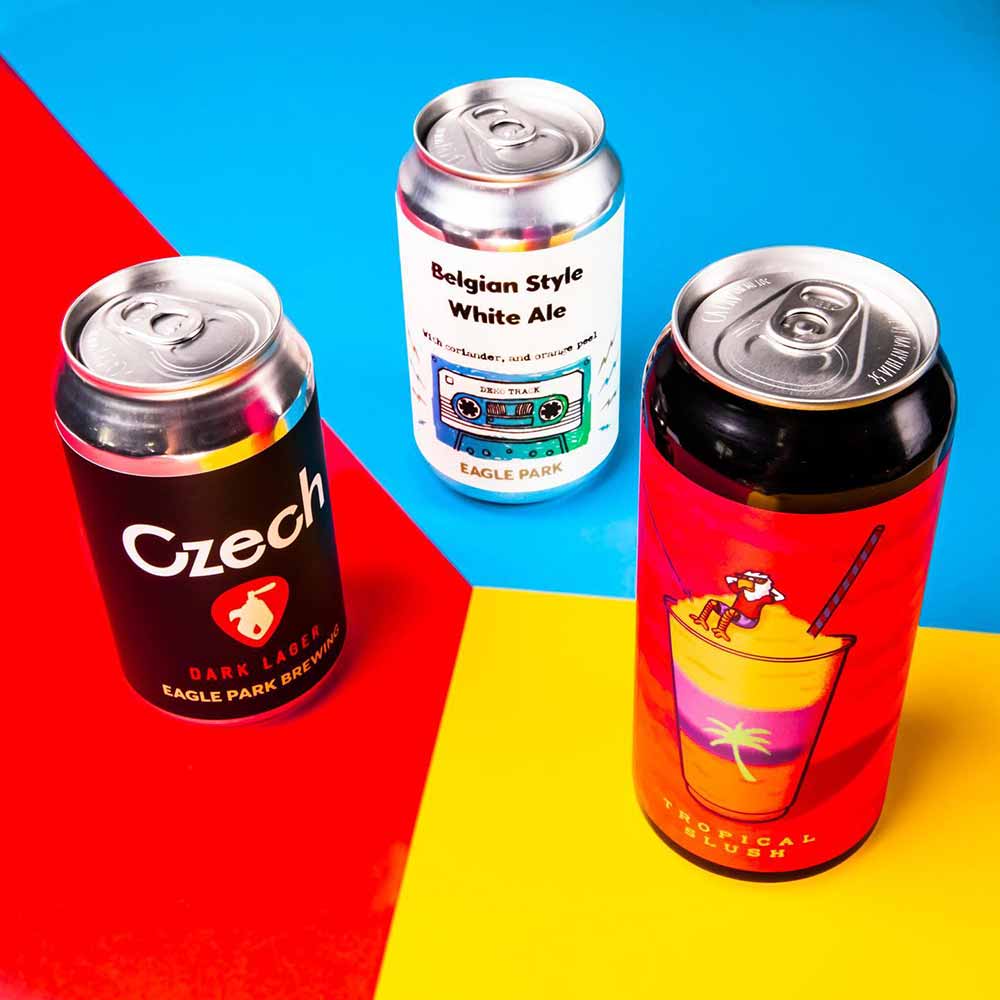 Czech Dark Lager – Eagle Park has quickly risen to national prominence with its Instagram-worthy milkshake IPAs and fruited sours. While East Coast breweries may have been pioneers of these styles half a decade ago, Midwest breweries like Eagle Park are bringing the hype to the middle of the country.
But we look at Eagle Park beyond the in-vogue beer styles because sometimes it's the most simply named beers that are simply the best.
Czech Dark Lager gets all the simple things right. Light-bodied, toasty, and predominantly coffee-forward, Eagle Park's interpretation of this style is bangin'.
But we won't besmirch you for trying something else at Eagle Park; it is one of the best breweries in Milwaukee for a reason after all.
House Vermouth – Top Cuvee
Dublin, Ireland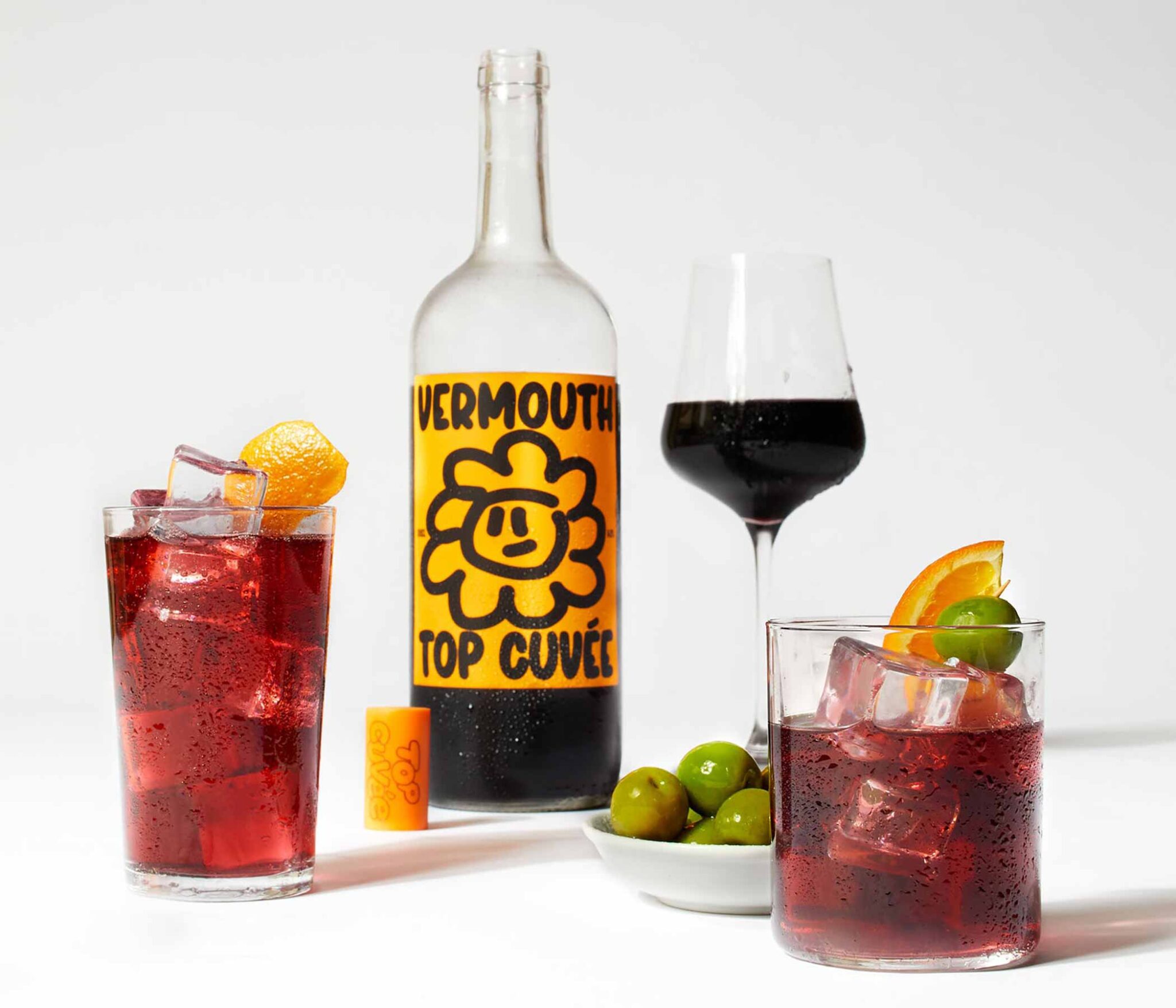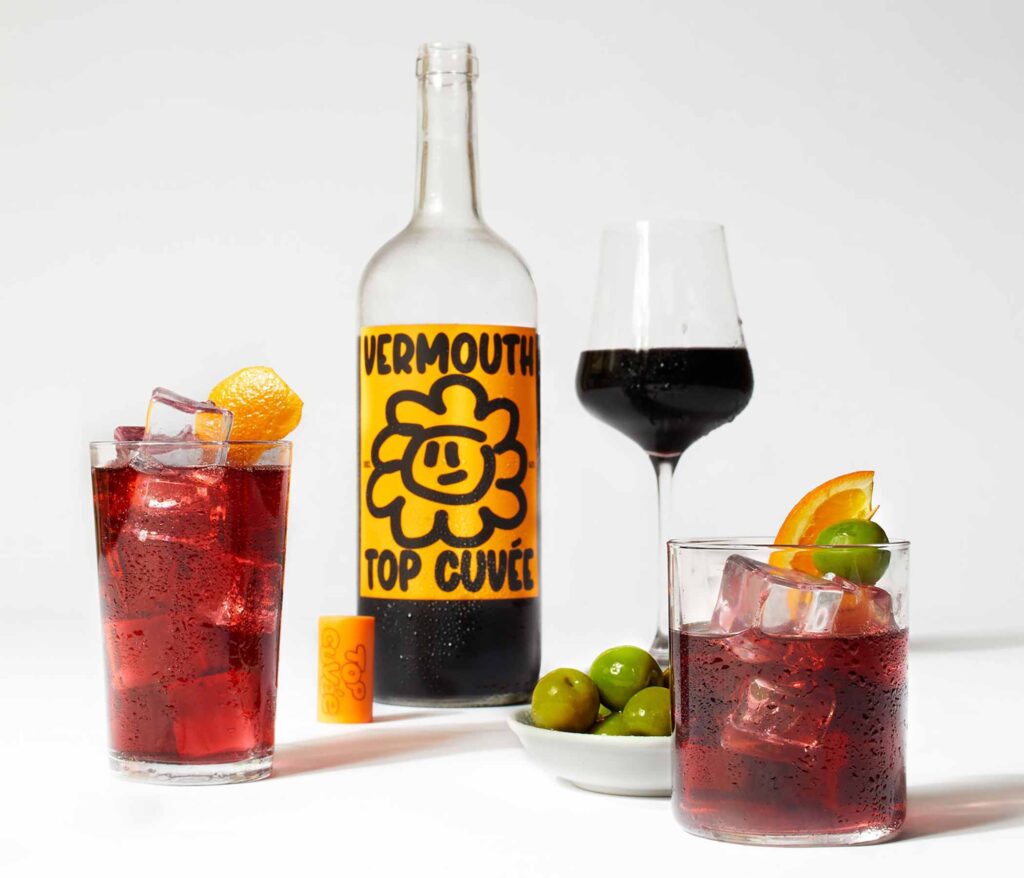 Vermouth – Curveball! This list doesn't have to only include the top beers we drank in March. We also indulge in a spirit or two, especially when the occasion calls.
I bet you thought we drank whiskey this year on St. Patrick's Day. Maybe we did, maybe we didn't. But we sure as shootin' enjoyed some vermouth on National Vermouth Day on March 21!
A sort of hipster take on vermouth, Top Cuvée doesn't really fall into the traditionalist boxes of sweet or dry. Somewhere in between, Top Cuvée starts with a base of Portuguese Castelao wine before infusions of wormwood, orris root, gentian, and English grain, along with orange and lemon peel, lemon thyme, cardamom, rosemary, and peach! Truly a unique interpretation, Top Cuvée skirts the classics while wildly swerving in its own direction. If you're a red and white wine drinker who recently found orange or natural wine, this vermouth is probably for you!