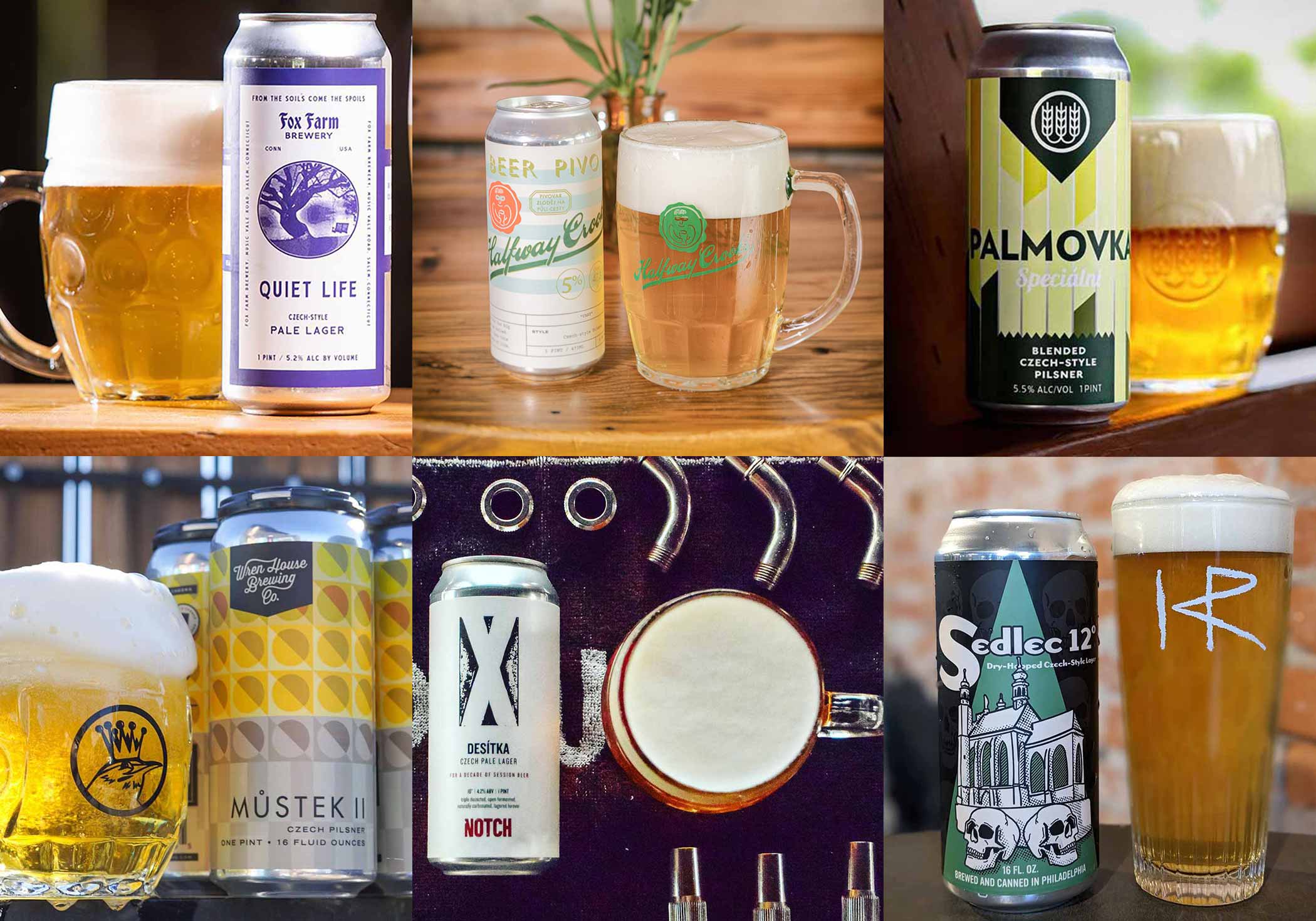 Today, pilsners have become one of the most widely consumed styles worldwide (even Miller Lite cans include the word "pilsner" on them, for goodness' sake). Millions of people drink these beers. Enough to help pilsners crack the top ten in Untappd's Top Styles list in 2021 with over one million check-ins.
Simple on the outside yet complex on the inside, pilsners are a humble lager with bottom-fermenting yeast that need a more extended, colder fermentation period to let the yeast eat those unfermentable sugars. As a result, these beers turn out cleaner and crisper.
But pilsners (and lagers in general) can be more fussy for brewers to make. Which is why industry folks love tasting a brewery's pilsner. Because it's often considered the unofficial mark of a dedicated brewer—you can be sure that someone who took the time to perfect their pilsner recipe has put a lot of effort into making that beer.
In other words, the juice is worth the squeeze. So it's worth taking a look at which Czech pilsners rated the highest of all time on the world's largest beer social networking app.
Czech, German, American, and Italian Pilsners, Oh My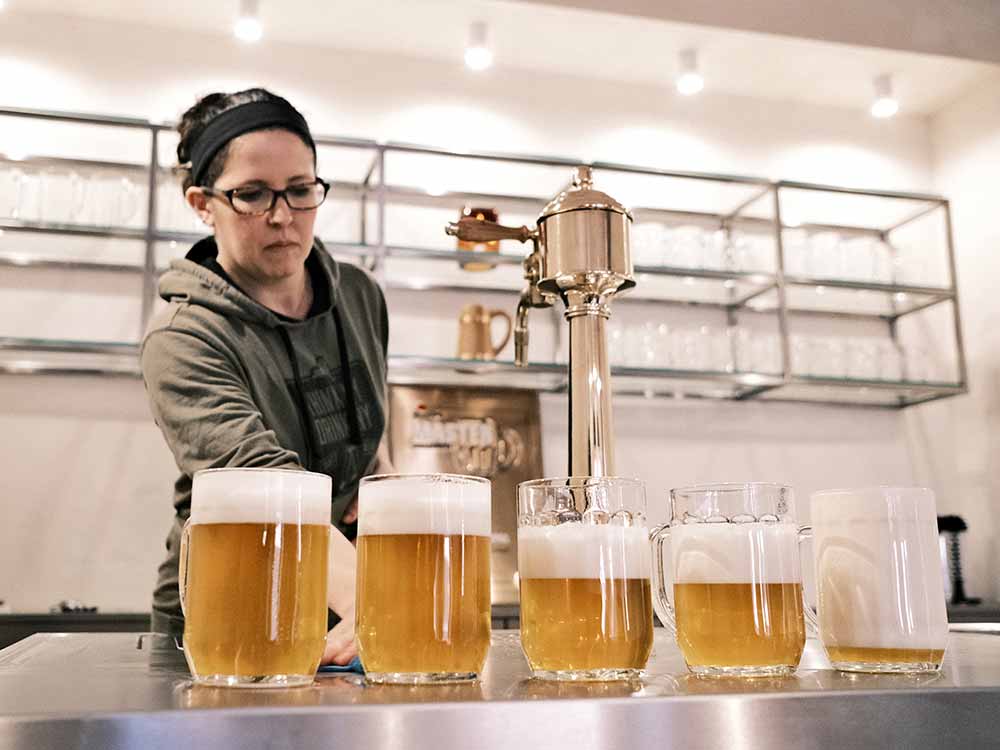 Before we reveal the list, we must point out that different types of pilsners exist. But people may often forget (and we want to gently remind everyone) that the Czechs made pilsners first.
First produced by Bavarian brewery Josef Groll in Plzeň, Czech Republic, in 1842, pilsner technically translates to "from Pilsen (or Plzeň)" in Czech.
The most consumed beer in a country that drinks the most beer per capita out of any in the world (181.9 liters per person in 2020, according to Kirin Holdings), pilsners are only called such in the Czech Republic if brewed by Pilsner Urquell.
In fact, if you walk into a brewery or bar in the Czech Republic that doesn't serve Pilsner Urquell and say, "Can I have a pilsner?" they'll respond, no.
In the Czech Republic, pilsner is more a brand than a beer style. Any other beers in that style that aren't Pilsner Urquell are considered pale lagers.
But outside of the Czech Republic, if you're in, say, Germany, they're called pils, and in America, we call them pilsner. Even Italy has brewed its own version of the style——Italian pilsner.
Each country has put its fingerprint on the pilsner.
Here's a quick breakdown:
Czech Pilsner
The addition of Saaz hops indeed differentiates a traditional Czech pilsner from its brethren. Those aromatic little cones gave pilsner its distinctive personality. Oh, and if you're a purist, that oh-so-soft water from Plzeň. The beer pours a straw yellow with its low to medium hop character supported by a bready finish. Today, Pilsner Urquell is still one of the most popular and ubiquitous versions of the style in the Czech Republic and worldwide.
German Pilsner
German pilsners, often called 'pils,' tend to be a bit drier and crisper. Adapted to suit Germany's water, pils also feature German hops, giving these beers a bit more of a bitter edge.
American Pilsner
American pilsners sprung up when German immigrants arrived in the United States in the 1800s. Macrobreweries bastardized the style, often brewing with up to twenty-five percent corn in the grain bill and placing less importance on the hops. As a result, these early versions were often leaner, less flavorful, and less bitter than their European counterparts. But more recently, craft brewers have reclaimed the American pilsner, with many breweries across the country executing excellent versions.
Italian Pilsner
The newest variant of the style, Italian pilsners include a dry hop, imparting even more European hop character.
We're only going to focus on Czech pilsners for this list, but expect us to cover other versions in later pieces.
Here are Untappd's All-Time Top-Rated Czech Pilsners. We'll kick off with number three on the list below, you'll need to check out the list to see who notches first and second!
Editor's Note: As with all these pieces, it's important to note that because this is an all-time top-rated list, some of these beers may no longer be available.
Untappd's All-Time Top-Rated Czech Pilsners
Desítka – Notch Brewing
Salem, MA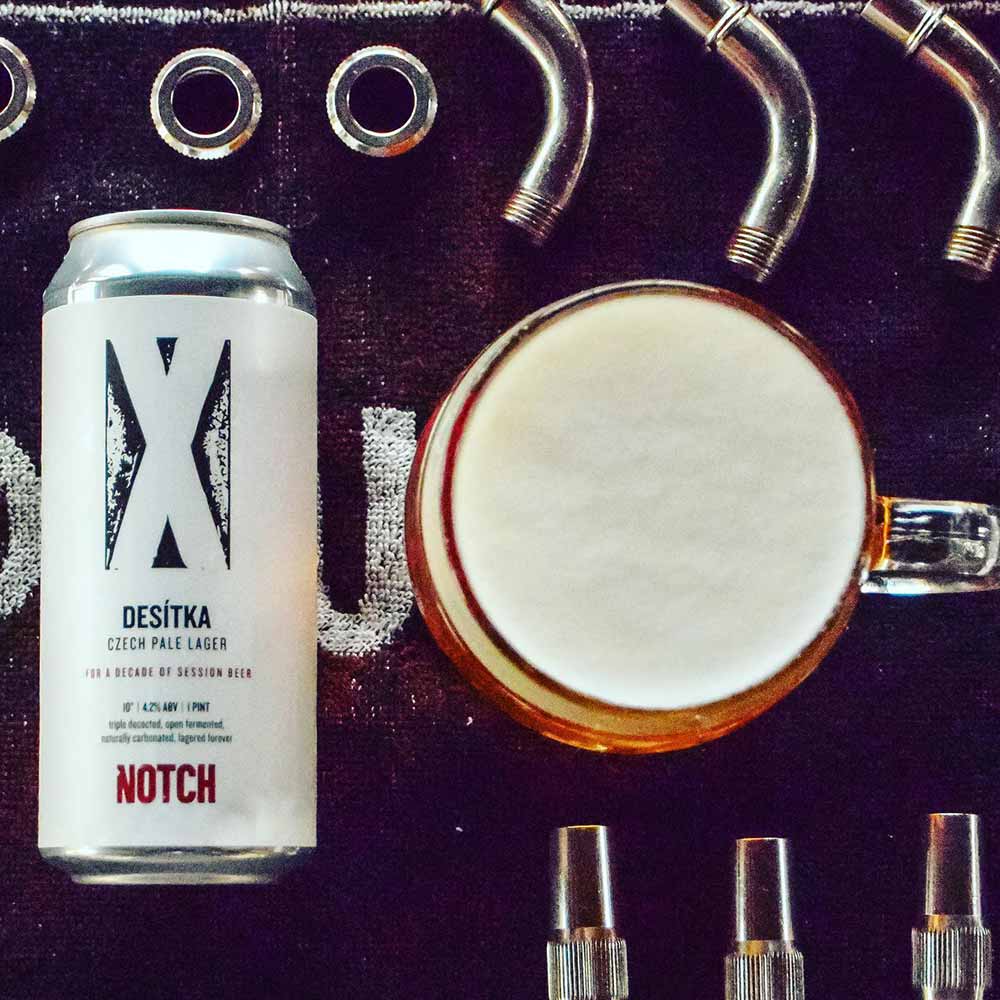 The crackerjacks of lagers showed the cream of the crop when celebrating their tenth anniversary in 2020, with Desítka. The Czech word for "tenner," Desítka pays homage to the humble Czech beer in every way.
Tradition! Tradition! Tradition! Notch made that their end goal with this pale Czech lager (which is also why Notch follows the proper Czech pours in its taprooms).
Brewed with floor-malted Czech barley and Sladek hops from Žatec, Desítka goes through a triple decoction, open fermentation, natural carbonation, and long lagering time.
Attention to detail and meticulous respect for this classic beer make all the difference in this ultra-crisp, ultra-snappy pilsner made to celebrate a decade's anniversary.
CLOSER TO THE TRUTH – Koala San Brew
Nova Lima, Minas Gerais, Brazil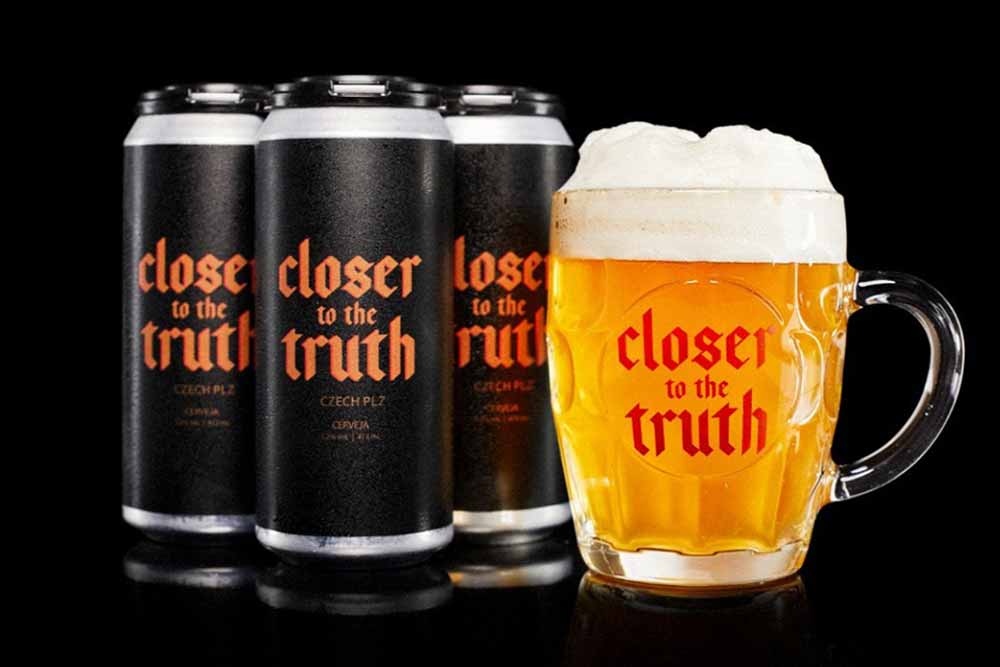 The second beer in a series focusing on traditional beer styles, CLOSER TO THE TRUTH adheres as strictly as possible to Czech standards.
Like Notch, Brazil-based brewery Koala San Brew dedicates itself to the pilsner-brewing basics—triple decoction, Czech hops imported specially from the Czech Republic, and long aging in stainless steel and French oak.
When pouring the beer on draft, Koala San Brew follows the proper Czech pours from a LUKR faucet—Hladinka, Synt, and Mlíko.
Now, since we haven't been to Brazil or tried this beer, we'll leave it up to the brewery's Untappd description to give you the deets: "Intense maltiness with accentuated bitterness that, together with the wood tannins, balances the whole and dries the palate at the end, asking for one sip after another. Intense and fresh herbal aroma is characteristic of this hop lineage that is so classic in the region. Robust and consistent foam.*"
*Translated from Portuguese to English.
Palmovka Specialni – Schilling Beer Co.
Littleton, NH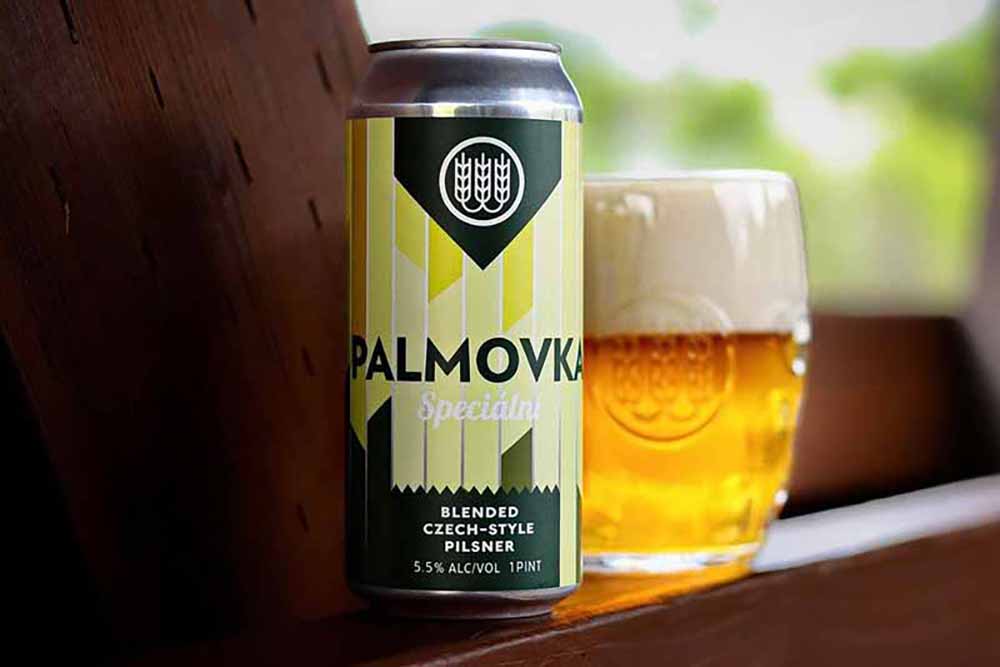 We're not surprised to see another scholar of lager make this list. Quite simply, Schilling, like Notch, makes some of the best lagers in the country.
Why?
Because they pay attention to the details. Because they have patience. And because they dedicate themselves to their craft.
And out of all the pilsners Schilling brewed over the years, head brewer Ryan Murphy calls Palmovka Specialni his favorite.
"It's as close to sitting down at a bar in Prague," Murphy told Next Glass.
Blended from two different batches of Palmovka, this limited-edition variant ferments with two heirloom yeast strains.
Additionally, Palmovka Specialni includes all Czech-sourced ingredients, decoction, and boiling, following what Schilling calls a "Czech-style schedule."
In a direct nod to the birthplace of the pilsner, Plzeň, Schilling's stunning Czech pilsner has notes of baking dough, honey, and a whisper of perfumy hops. Combined with a pillowy mouthfeel and snappy pop, Palmovka Specialni is just really special.
Witchhamer – Freak Folk Bier
Waterbury Village Historic District, VT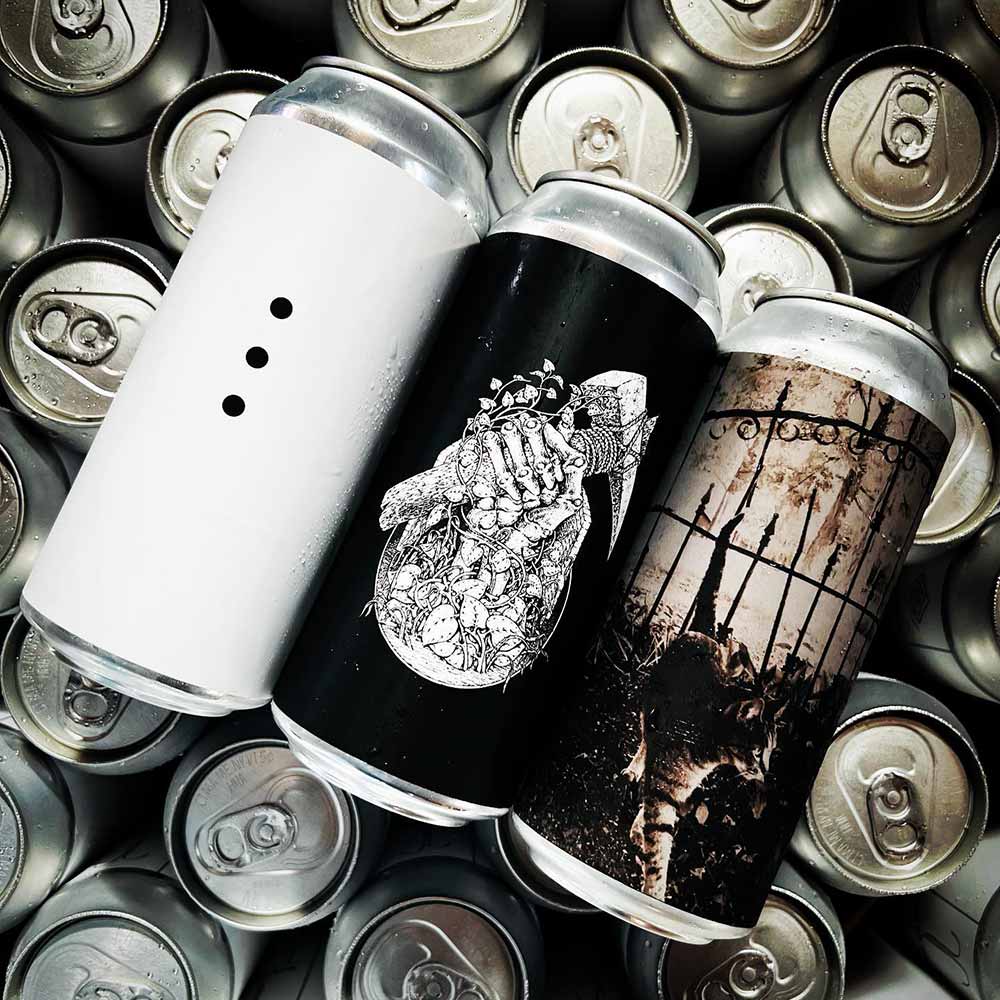 A Czech-style pilsner brewed with European barley and hops, Witchhammer is a beer of few words. Which is totally fine by us. When a beer speaks for itself, that's all the talking we need. Now, just shut up and drink!
Var – Halfway Crooks Beer
Atlanta, GA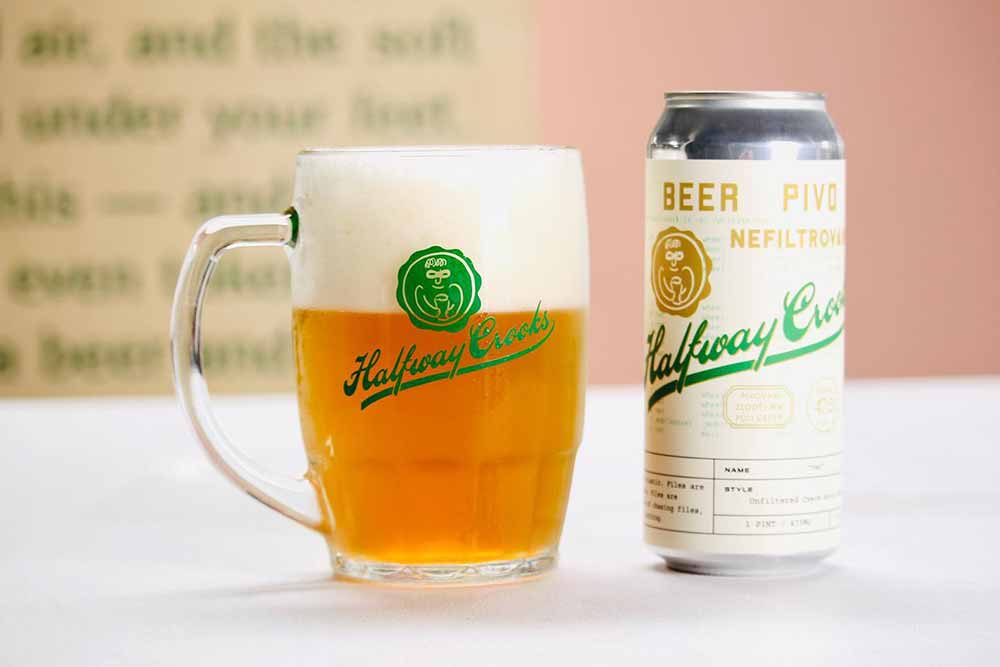 Damn, we shouldn't be surprised by how packed this list is with some of the country's top lager-focused breweries. But we can't help but get excited the more we dig in here.
Brewed by Halfway Crooks Beer in Atlanta, GA, Var is the brewery's Bohemian-style pilsner.
Halfway Crooks krausens this pilsner, meaning they introduce fresh wort during the fermentation and lager for a long, long time.
Lovely might be the best word to describe this beer. Oh, or elegant. Expect an excellent grain-forward base with notes of caramelized sugar harmonizing with expressive, herbaceous Noble hops.
Quiet Life – Fox Farm Brewery
Salem, CT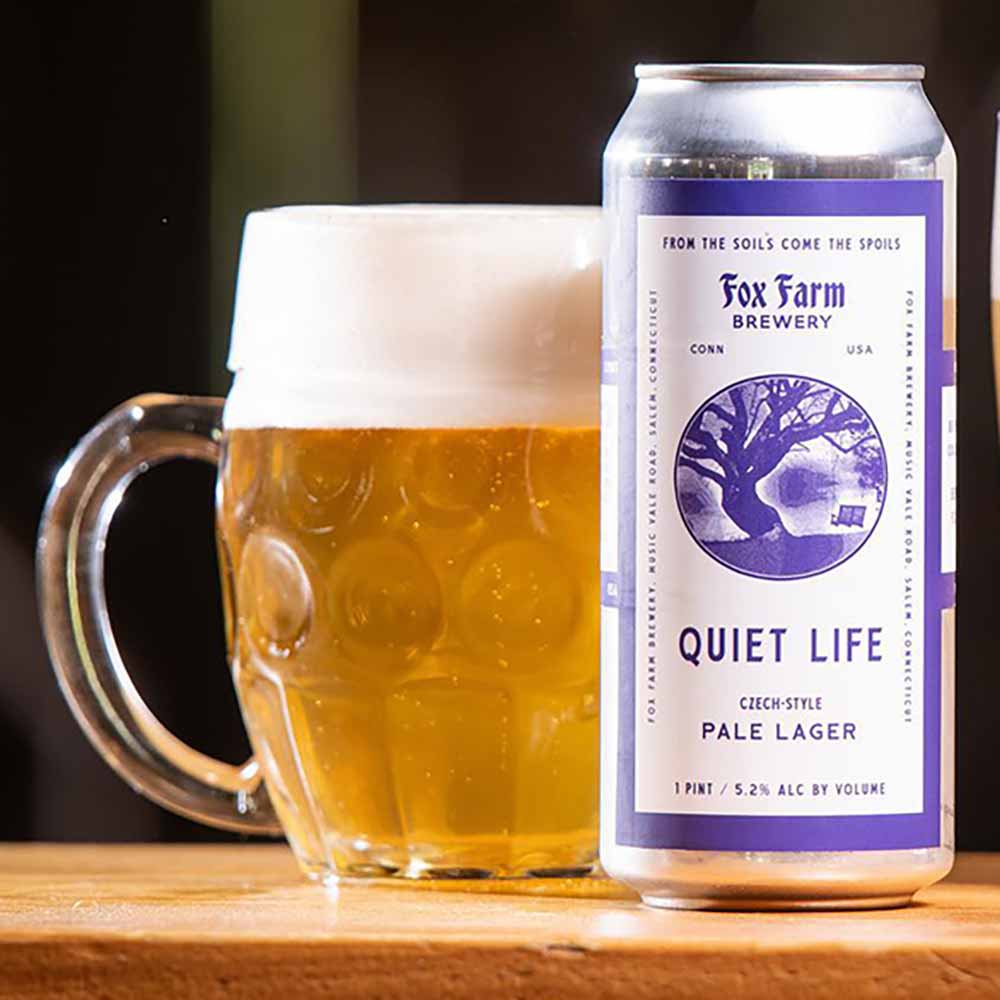 The great hits just keep on coming. A perennial favorite at Fox Farm, Quiet Life kind of epitomizes the Czech-style pilsner—humble, minding its own business.
But you can't miss this one. Bohemian malts and Saaz hops give this Czech-style pilsner everything you want from the style—soft texture, clean finish, and bready, flowery interplay.
Undoubtedly, Fox Farm can pay homage to the Czech pilsner in part thanks to owner/brewer Zack Adams, who traveled to the Czech Republic on a mission trip earlier this year, learning and studying the culture and perfecting his beers from his travels.
Můstek – Wren House Brewing Company
Phoenix, AZ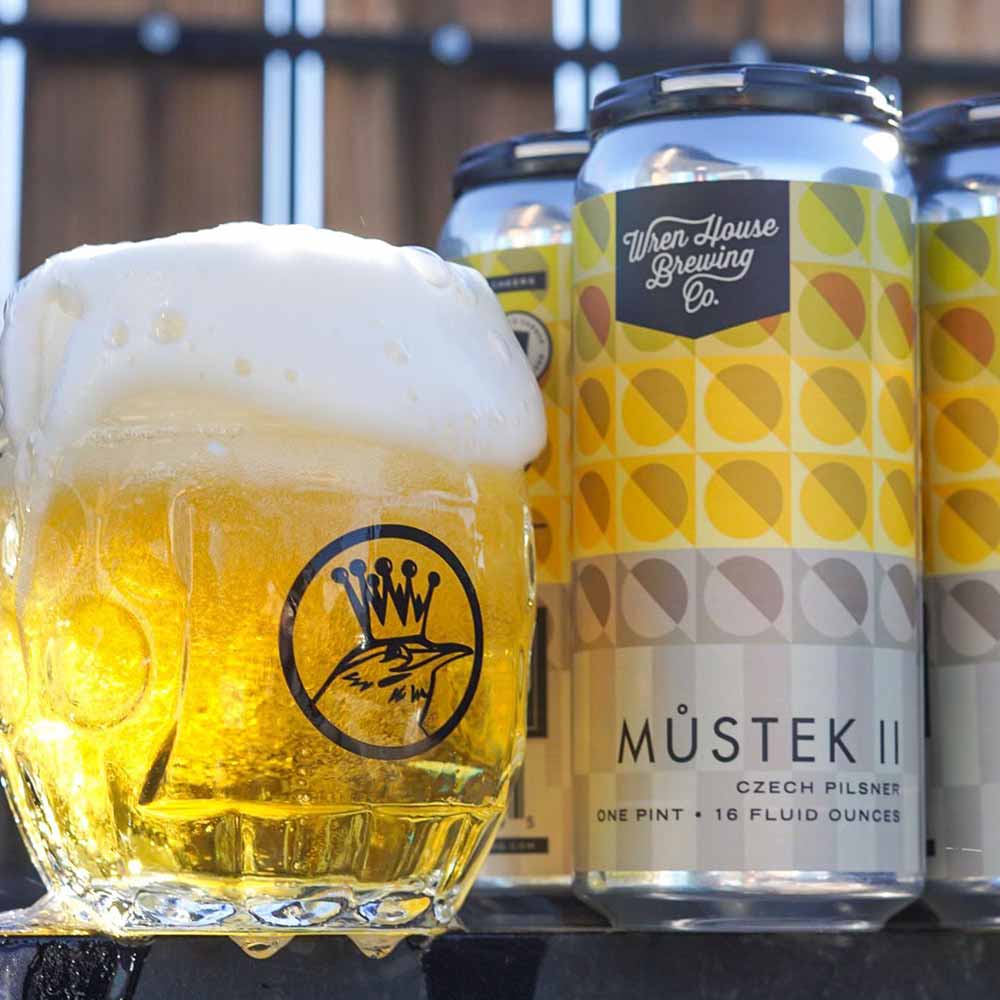 A Wren House collab, Můstek starts with a grain bill of Bohemian floor-malted pilsner and Weyermann premium extra pale pilsner malt. "Step mashed with care and attention to various rest temps to ensure the perfect blend of attenuation, mouthfeel, and flavor complexity," writes Wren House. "Natural sour wort utilized for mash pH control, blending in a small amount of our natural Prescott water source for light minerality."
Wren House also lightly hops with early and late additions of Czech Saaz hops, cold ferments with their house lager yeast, and lagers for six weeks.
A special lager worthy of a place on this list.
Rieder (September 2022 / Batch 2) – Root + Branch Brewing
Copiague, NY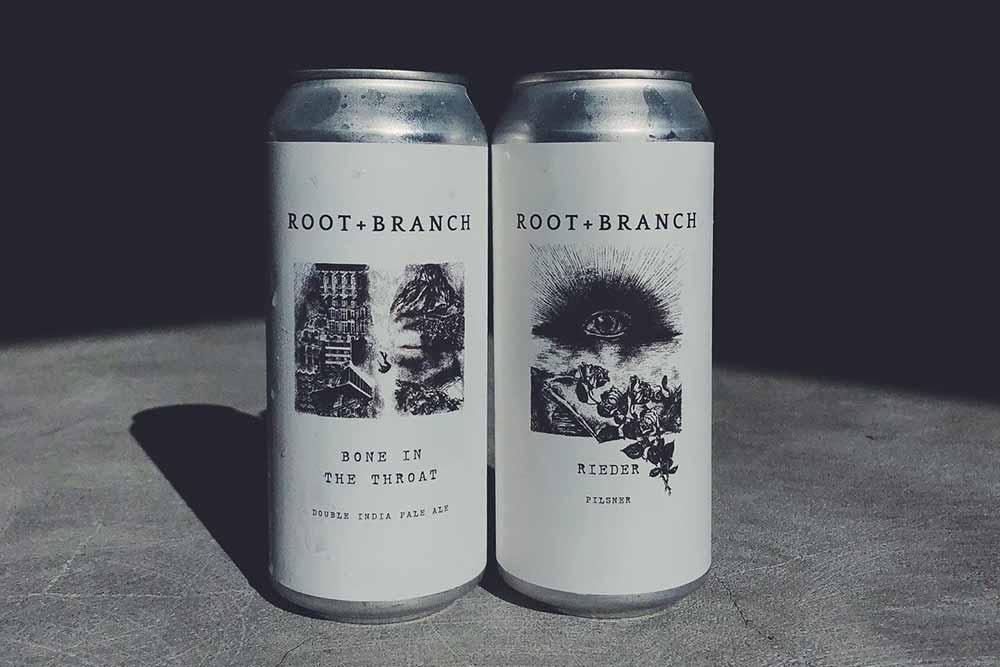 A naturally carbonated Czech-style pilsner with Czech Saaz hops, Rieder (September 2022 / Batch 2) lagered a bit longer than the first batch. Something Root + Branch says they tweaked from the first time around. Obviously, the tinkering got results, slotting this Czech-style pilsner into this top-ten list.
Bohemian Pilsner – Goldfinger Brewing Company
Downers Grove, IL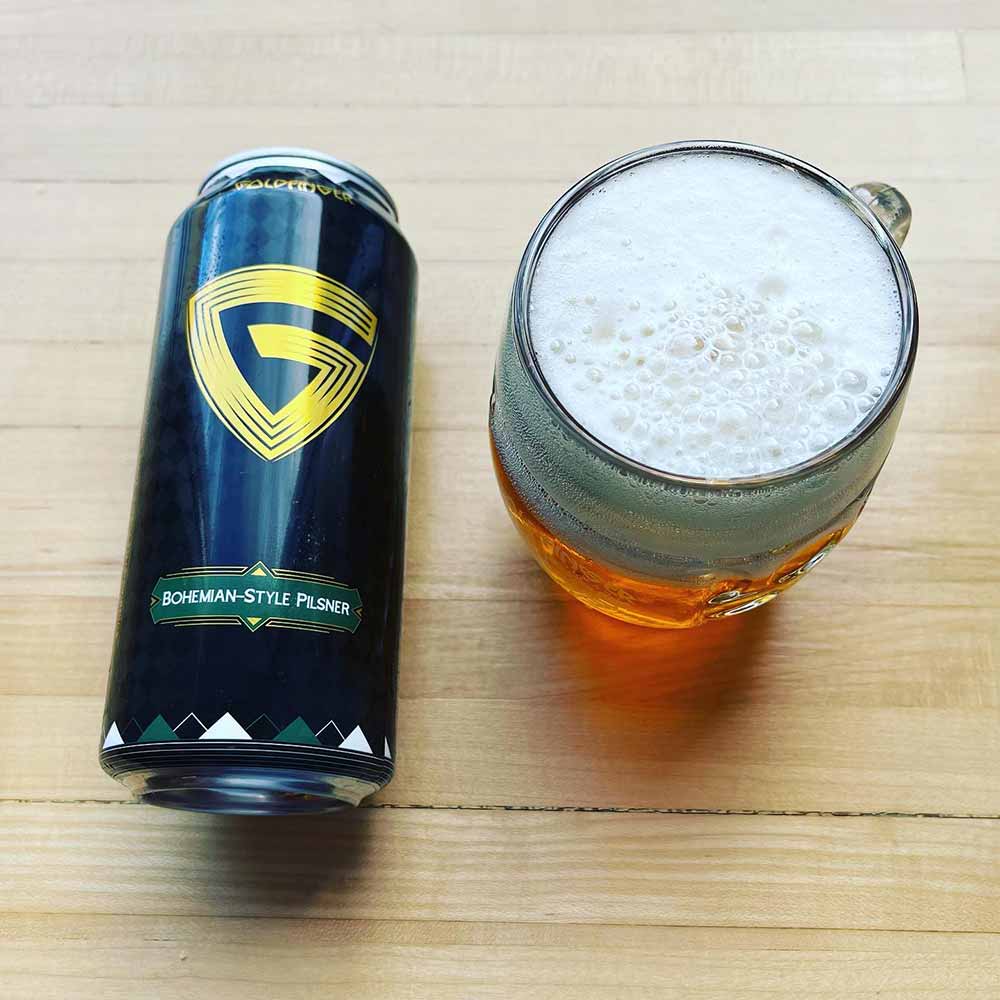 Following traditional brewing techniques, Goldfinger brews its Bohemian Pilsner with one-hundred percent Czech Saaz hop and a triple decoction.
"Beginning with sweet organic honey on the nose, followed by a deep and complex malt flavor balanced out by a spicy and herbal hop character," writes Goldfinger. "A firm bitterness throughout helps balance the sweetness from the malt and dry the mouth, leaving it beckoning for another sip."
Sedlec 12° – Human Robot
Philadelphia, PA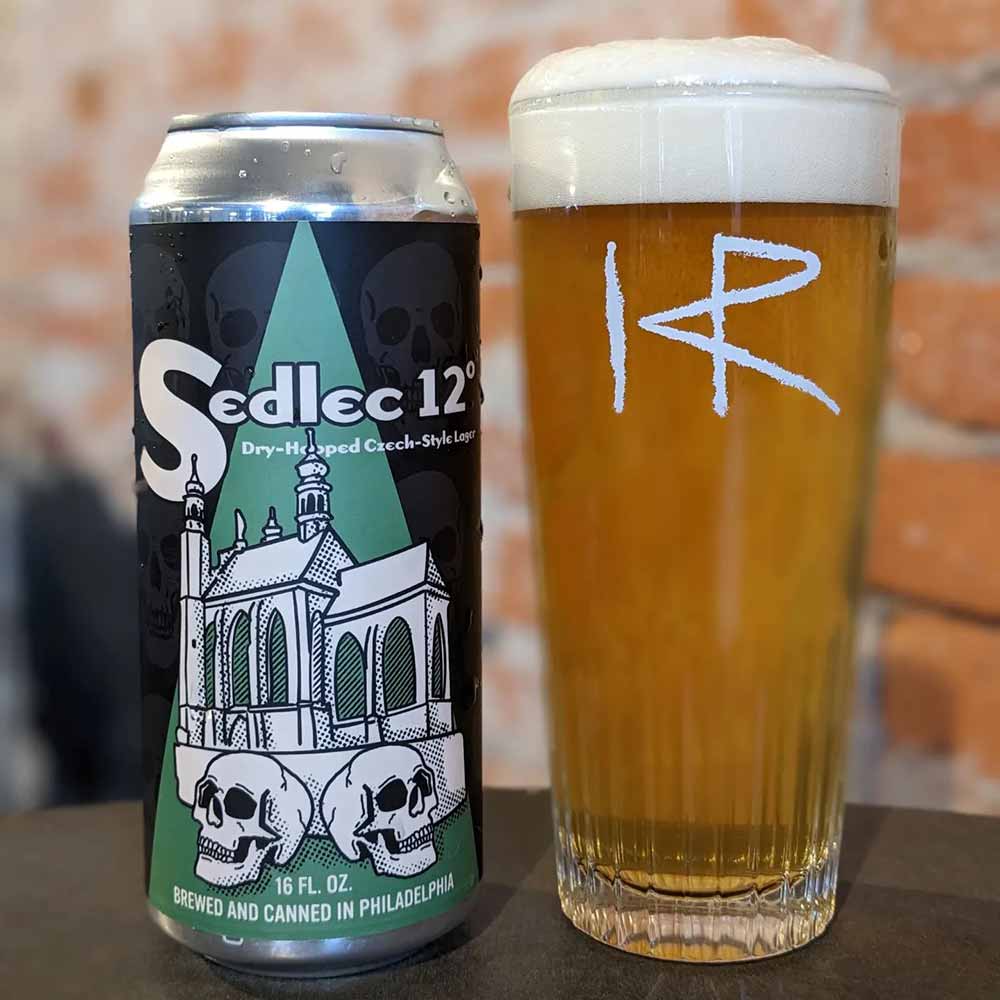 Lager behemoth, Human Robot single decocts Sedlec 12° for a Czech-style pilsner that's fresh, firm, and floral. Courtesy of a dry-hopping with Saaz hops.
Human Robot calls Sedlec 12° "the only beer you'll ever need."
Vary – Halfway Crooks Beer
Atlanta, GA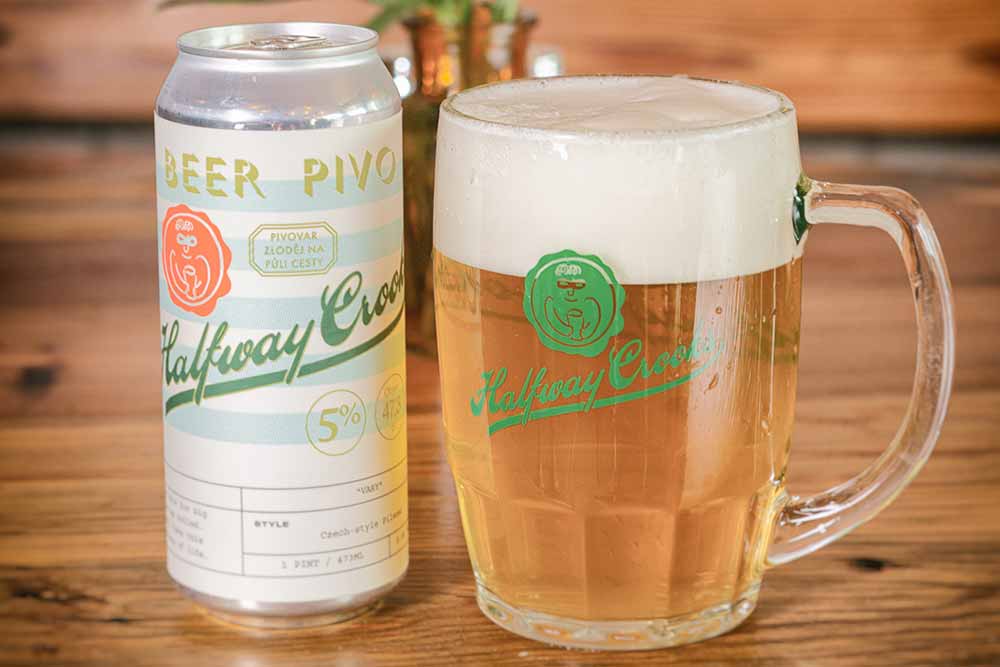 The only brewery to make it into the top thirteen on this list twice, Halfway Crooks deserves significant kudos. Vary takes the aforementioned Var and super boils it to amplify the malt. Halfway Crooks calls this beer an "epiphany that made us realize how subtle and beautiful the world can be." Because beer can do that.
Looking for more?