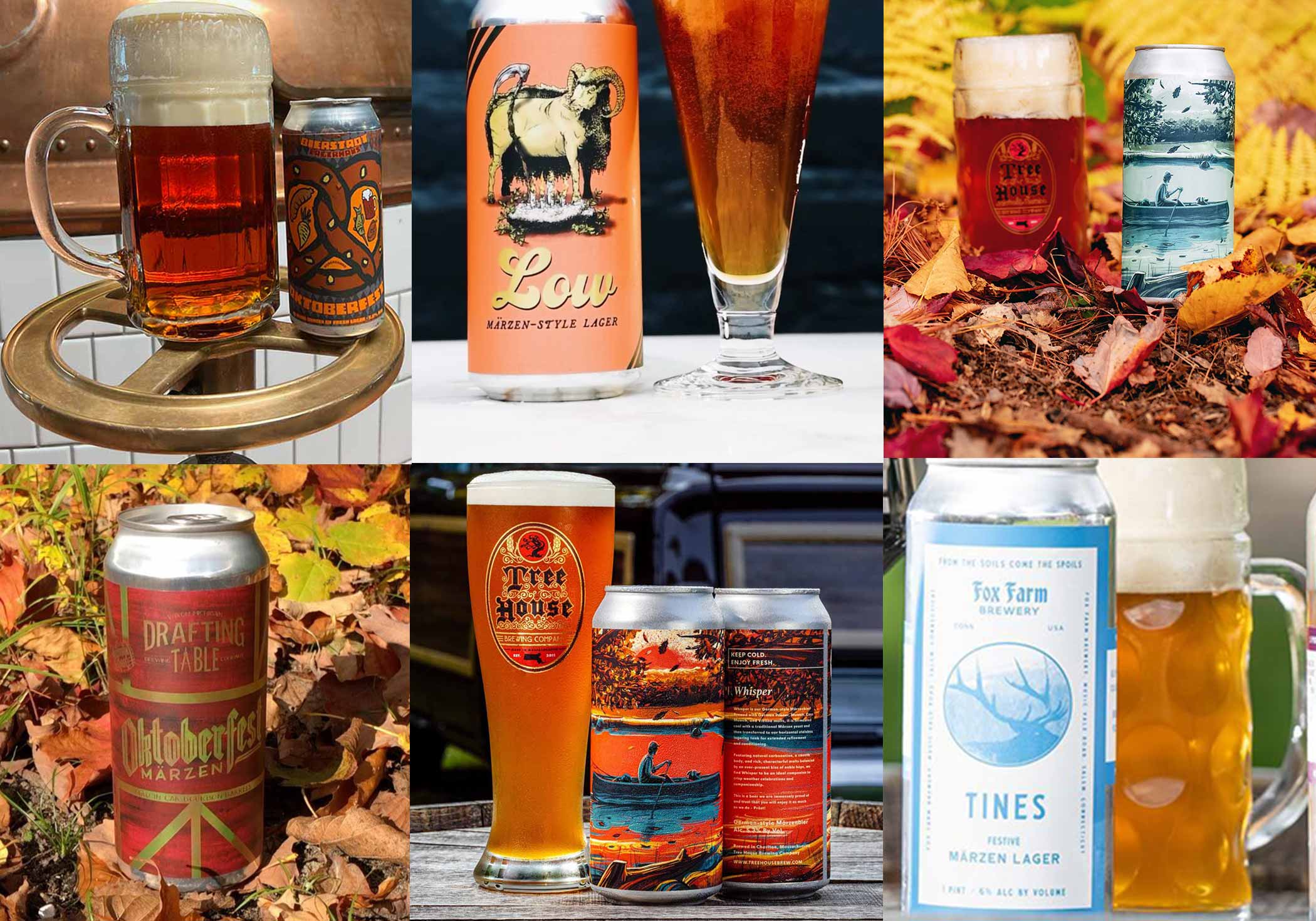 Yes, it is the best time of the year. To us, this is indisputable. When fall rolls into town, blowing in its red, orange, and yellow leaves and chilly sweater weather, we get goosebumps. And nothing beats chilling around the fire with a malty German amber lager like a Märzen, once the official beer of the official Oktoberfest in Munich, Germany (although not anymore, but more on that below).
Traditionally, Oktoberfest started in 1810 to celebrate the wedding of Bavarian Crown Prince Louis (later King Louis I of Bavaria) to Princess Therese Von Sachsen-Hildburghausen. Amid the Napoleonic Wars (1803-1815), the raucous party, replete with free beer and food provided by the royal family, aimed to unite Germans during a tumultuous time.
Today, the world's biggest beer festival welcomes around six million visitors to Munich yearly (only Cholera and the COVID-19 pandemic have canceled this historic event). The 188th celebration of Oktoberfest starts on Saturday, September 16, 2023, so while we can't make it to Germany this year (although Hop Culture Senior Content Editor Grace Weitz will actually be in Europe at the same time, but she'll be in Belgium, not Germany), let's prost by sharing the all-time top-rated Märzens on Untappd.
Remind Me, What Is a Märzen?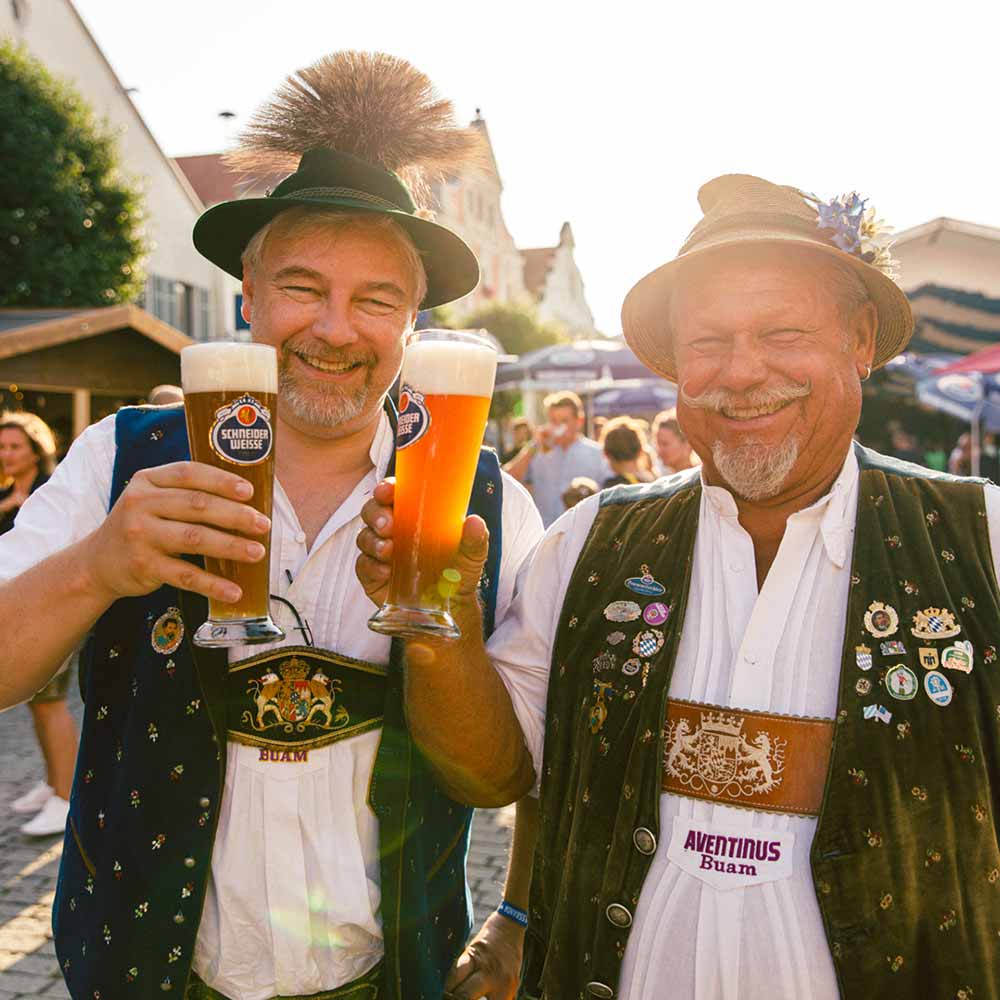 Historically, the beers served at Oktoberfest can only come from the large breweries inside Munich's city limits, including Augustiner-Bräu Münche (Augustiner), Hacker-Pschorr, Hofbräu, Löwenbräu, Paulaner, and Spaten-Franziskaner-Bräu (Spaten).
But over time, the official beer style of Oktoberfest has changed.
For instance, during the first sixty or so years, the darker Bavarian dunkel dominated. But by 1872, Spaten introduced the more amber-hued Märzen, which became the official beer of the fest.
Over the decades, brewers continued to innovate, using paler malts. In the early 1970s, Paulaner introduced a golden-colored beer called Festbier. After that, this style slowly gained popularity.
Today, Festbier is the official style of all beers at Oktoberfest. Although still slightly malty, these lighter-bodied Festbiers are super drinkable and perfect for the two-week-long celebration.
But if you asked us our favorite Oktoberfest style, we'd say Märzens. These German amber lagers, typically anywhere from chestnut to russet in color, hit the palate as smooth, toasty, bready, and slightly spiced with a bit of a Noble hop bite.
Märzens clock in around 5-6% ABV with a dry finish.
In America, Märzens are the most common style of what we've come to call Oktoberfest or Oktoberfest-style beers, so check out what folks on Untappd have rated as the All-Time Top-Rated Märzens.
Untappd's All-Time Top-Rated Märzens
Barrel-Aged P3 Oktoberfest – Phase Three Brewing
Lake Zurich, IL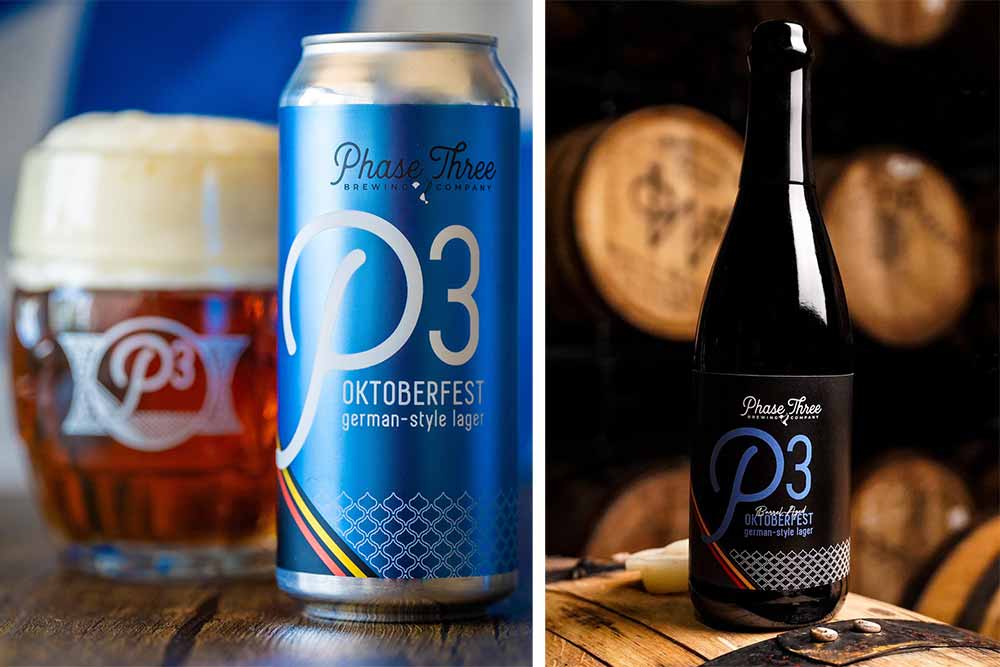 An imperial version of Phase Three's P3 Oktoberfest, Barrel-Aged P3 Oktoberfest naps in Rabbit Hole bourbon casks for an entire year, hitting a high-octane 15% ABV. Märzens are known for being relatively middling in alcohol content (6-6.5% ABV), so it makes sense that a barrel-aged version at over double the strength knocked heads to get to the number one spot, literally.
You get all the maltiness and roastiness you love from a Märzen but a bit of barrel and char character from the casks. You can't drink many of these, but that's not the point when you drink a Märzen this stunning.
Märzen-Style Ale – Spoetzl Brewery
Shiner, TX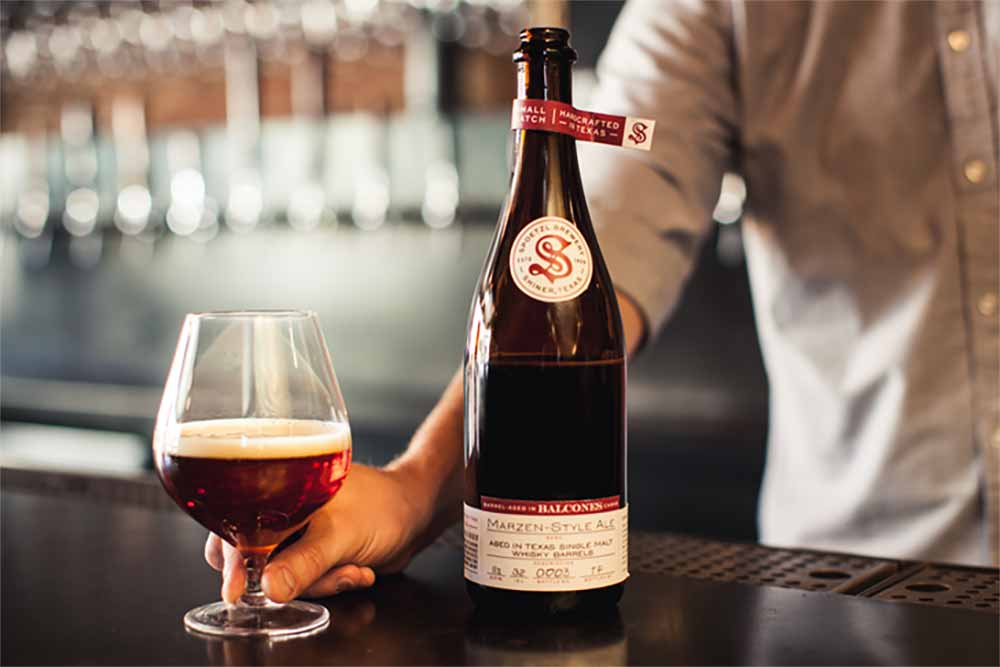 Another big-ass version of this seasonal German lager, Märzen-Style Ale from Spoetzel Brewery, sleeps in whisky barrels for a beer that's layered with malt, toast, and smoke. As Spoetzl writes in the beer's Untappd description, "It is only for the most serious fans of Oktoberfest."
Oktoberfest – Bierstadt Lagerhaus
Denver, CO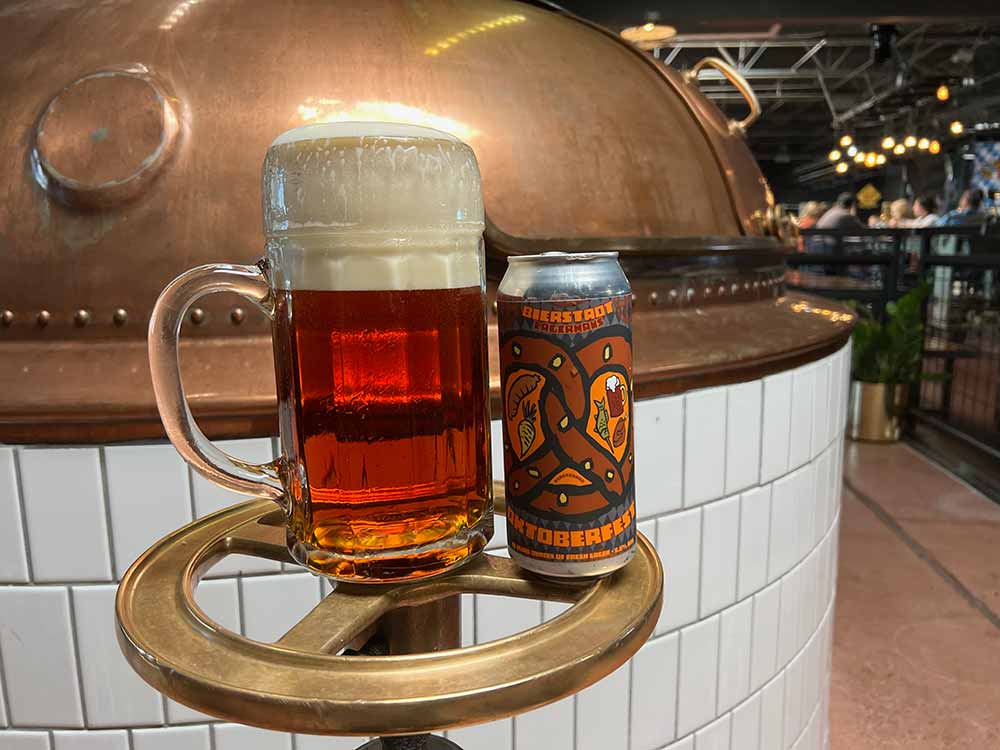 A beer that garnered a ninety-six from Craft Beer & Brewing, Oktoberfest from Bierstadt Lagerhaus has a "restrained aroma of light, sweet caramel, and a light zesty quality that emerges as it warms," writes the panel.
Last year, we visited Bierstadt on the final night of the 2022 Great American Beer Festival. Most of their kegs had kicked by then, but they still had a little Oktoberfest saved up. And good thing. Expertly malty with just a bit of Noble hop bite, Bierstadt's Oktoberfest is the perfect reincarnation of the traditional German style. We wouldn't expect anything less.
Brisk – Tree House Brewing Company
Charlton, MA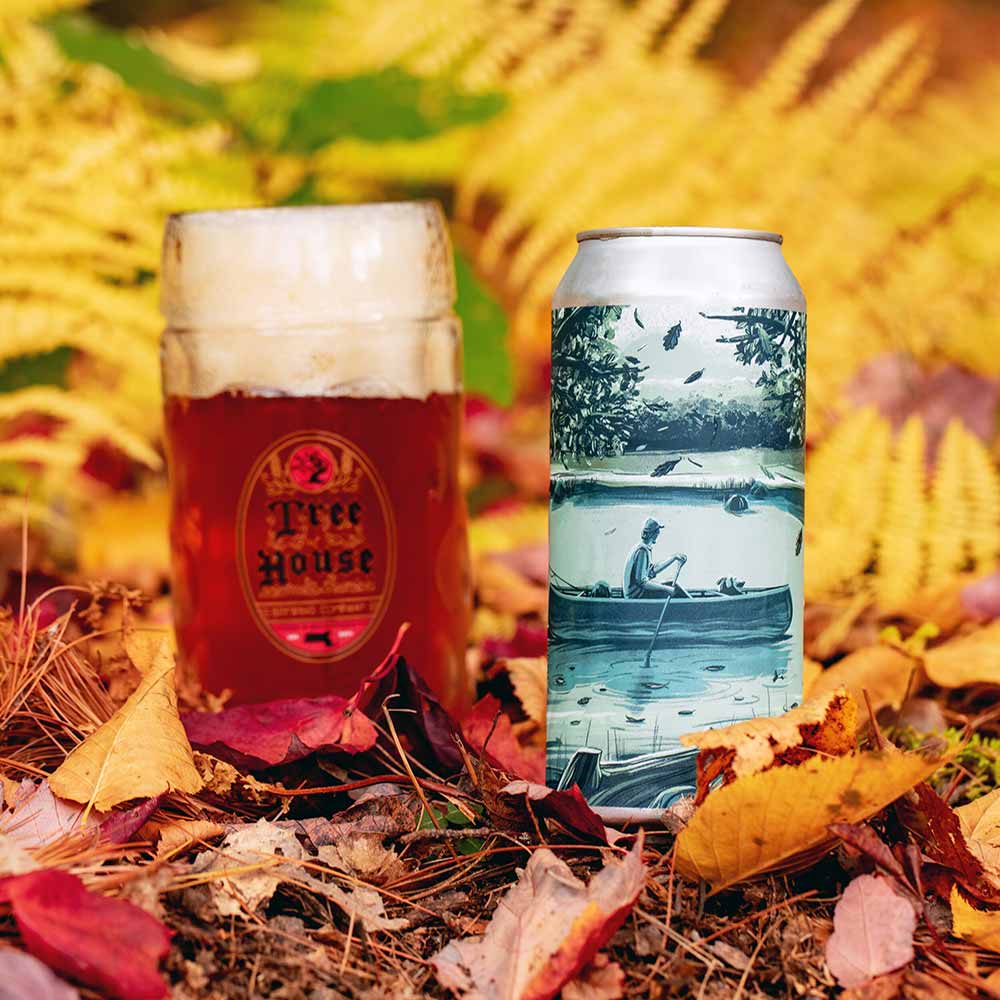 Tree House makes Brisk with German pilsner, Munich, Cara Munich, and Vienna malt, ferments with a Märzen yeast, and conditions in oak. The resulting German-style Oktoberfest has a "softened noble hop character, accentuated malts, and the ever-so-gentle kiss of American oak," according to Tree House. Crispy, crusty, and creamy, Brisk is only one of Tree House's two top Märzens.
Which brings us to…
Whisper – Tree House Brewing Company
Charlton, MA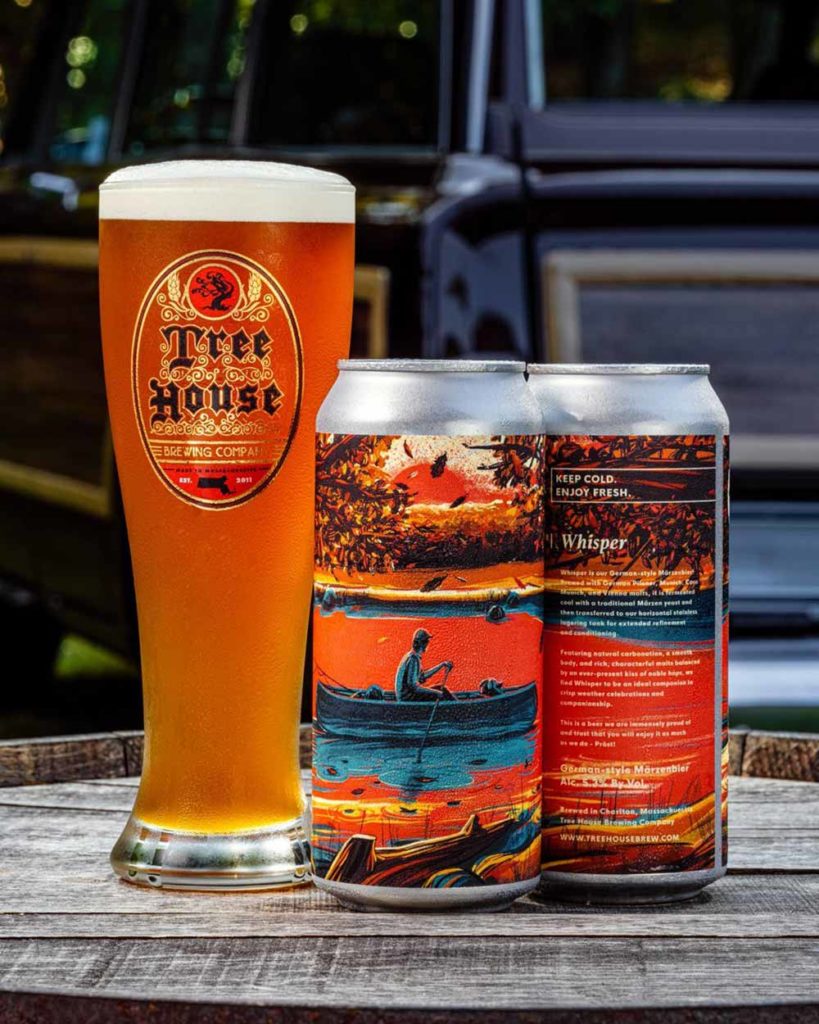 Yes, one of the best IPA-producing breweries in the country makes a couple of damn fine Märzens.
Brewed with German Pilsner, Munich, Cara Munich, and Vienna malts, plus a traditional Märzen yeast, Whisper is Tree House's culmination of years toying with the idea of a German-inspired lager to celebrate Oktoberfest.
Smooth and rich from the plethora of malts, Whisper also includes just a…well…whisper of Noble hop character.
"We find Whisper to be an ideal comparison to crisp weather celebrations and companionship," writes the brewery in the beer's Untappd description. "With a dense, billowing head and a remarkably creamy mouthfeel, this is a beer we are proud of and trust that you will enjoy as much as we do—Pröst!"
Historical Society: Märzenbier – Root + Branch Brewing
Copiague, NY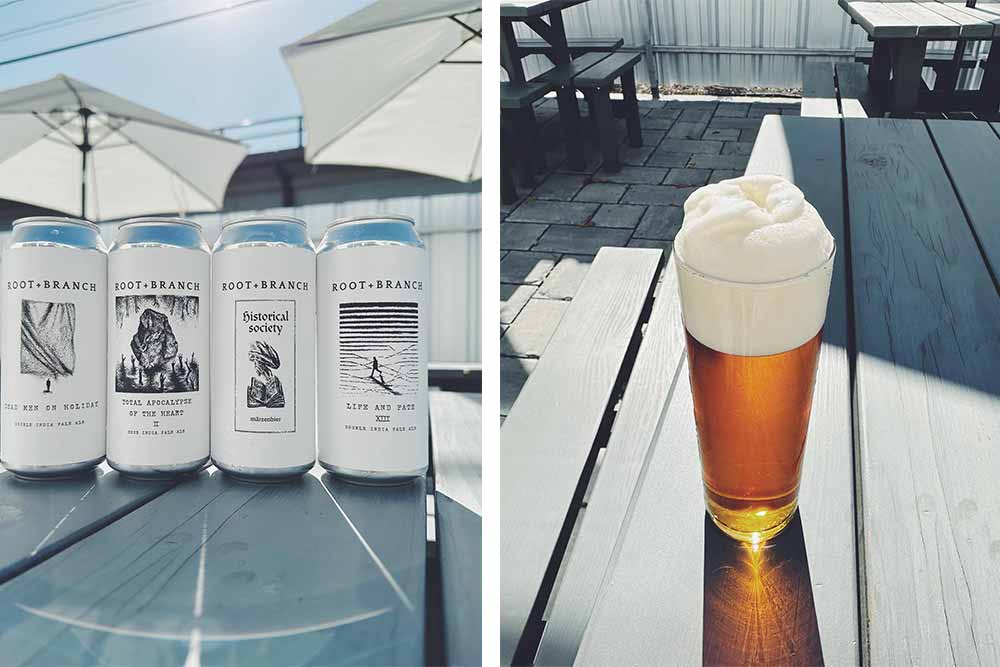 The first beer in Root + Branch's Historical Society series, a bundle of beers focused on traditional old-world ale and lager styles, Historical Society: Märzenbier is a seasonal German-style amber lager brewed with Hallertau hops and naturally carbonated.
Tines – Fox Farm Brewery
Salem, CT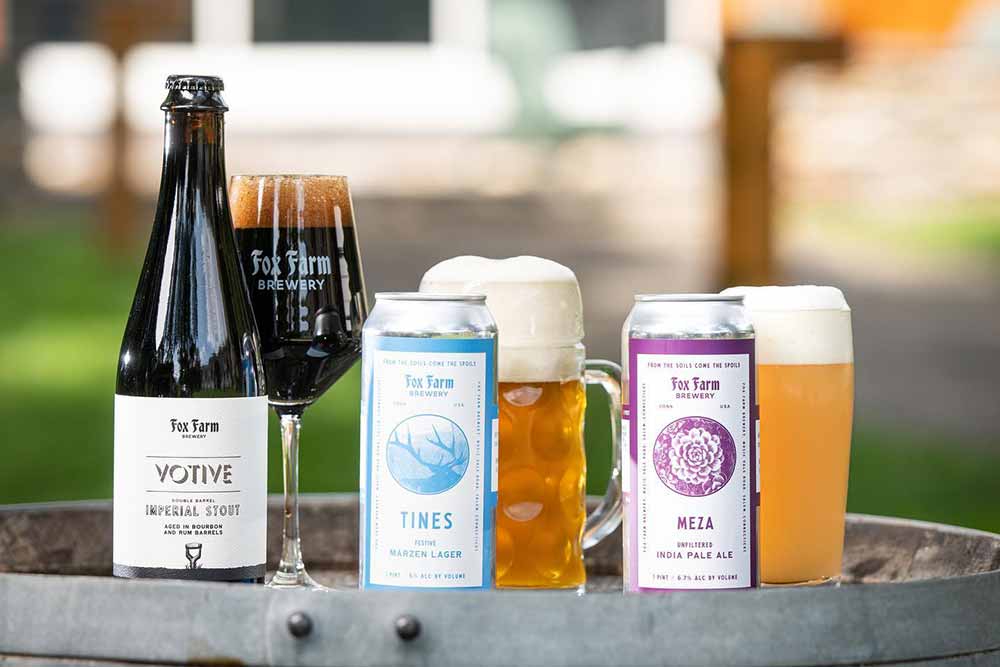 Fox Farm's seasonal Märzen, Tines, is a beer the brewery looks forward to all year long. The 6% ABV German lager gives you everything you want in a Märzen: malty depths but with a brisk hop bite to bring you back to the surface. It's almost like the hops strike through this Märzen like a…tine.
BBA Oktoberfest – Drafting Table Brewing Company
Wixom, MI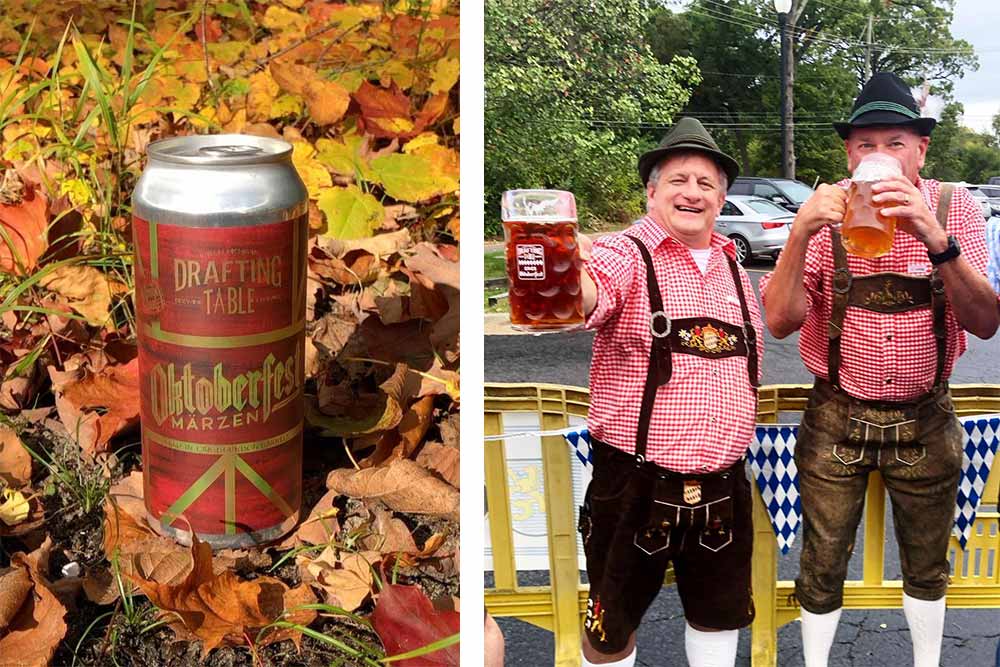 We're seeing a pattern here: barrel-aged Märzens rate highly on Untappd. Drafting Table's BBA Oktoberfest takes the brewery's traditional German-style lager, sticks it into bourbon barrels, and lets time and more time do its thing. Expect a lingering warmth from the 9.5% ABV booziness, but it's a smooth, rich, malty ride, too.
Oktoberfest Ur-Märzen – Goldfinger Brewing Company
Downers Grove, IL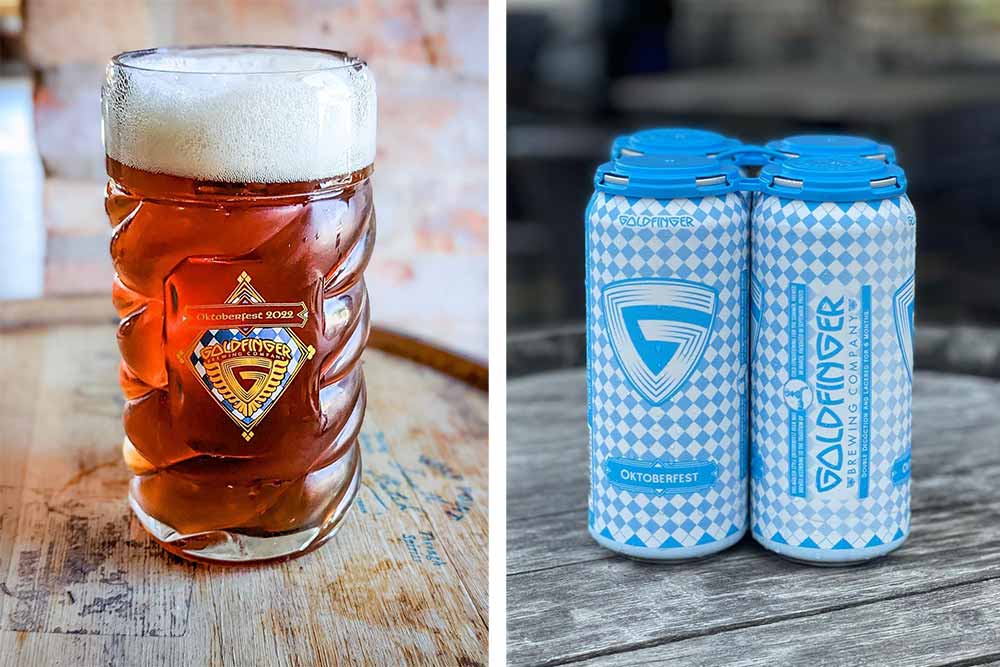 To make Oktoberfest Ur-Märzen, Goldfinger stays as faithful to traditional Märzen brewing as possible. Which means that yes, they brew this beer in March, And yes, they tie up one of their lagering tanks to cold condition for six months until September. At which point, Goldfinger's German lager is nice and ready for Oktoberfest. But this also means that Goldfinger only brews a certain amount, and once it's gone, it's gone! Get this one while you can.
Märzen – Barrique Brewing and Blending
Nashville, TN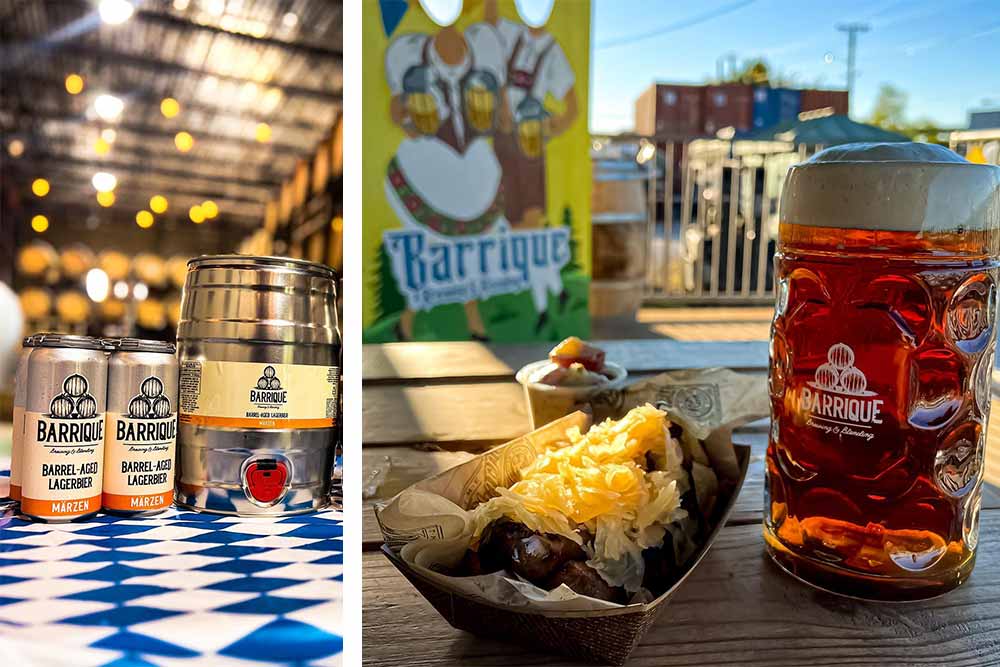 Barrique Brewing and Blending takes tradition to heart with its Märzen. The Nashville-based brewery starts with floor-malted Bohemian dark malt and pilsner malt from the German maltster Weyermann, double decocting for a 5.8% ABV Märzen with lovely layers of robust maltiness. This is the perfect fall beer, and it is easy to see why it makes it into the top ten beers on Untappd's All-Time Top-Rated Märzens.
Low – Burial Beer Co.
Asheville, NC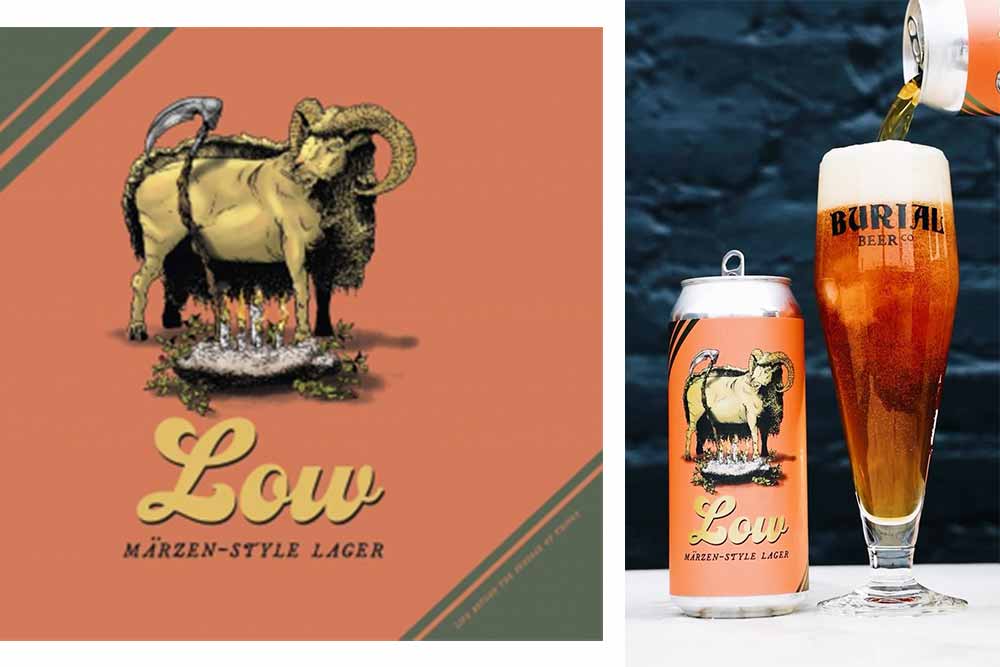 A collab with Halfway Crooks, Low pours poetry into a glass. Just listen to Burial: "To those who shed their skin. And those who journey beneath. A way to be. To live beyond the surface of things. A classic rendition of a seasonal treasure trove, made to endure the lull before the next harvest."
Burial and Halfway Crooks blend Epiphany Craft Malt Pilsners, Vienna, and Munich malts, taking them through a decoction before adding whole cone Hersbrucker hops.
This Märzen ferments slowly to finish a beer that's "smooth sipping, everlasting flavors, abundant satisfaction," according to Burial.
Looking for more?