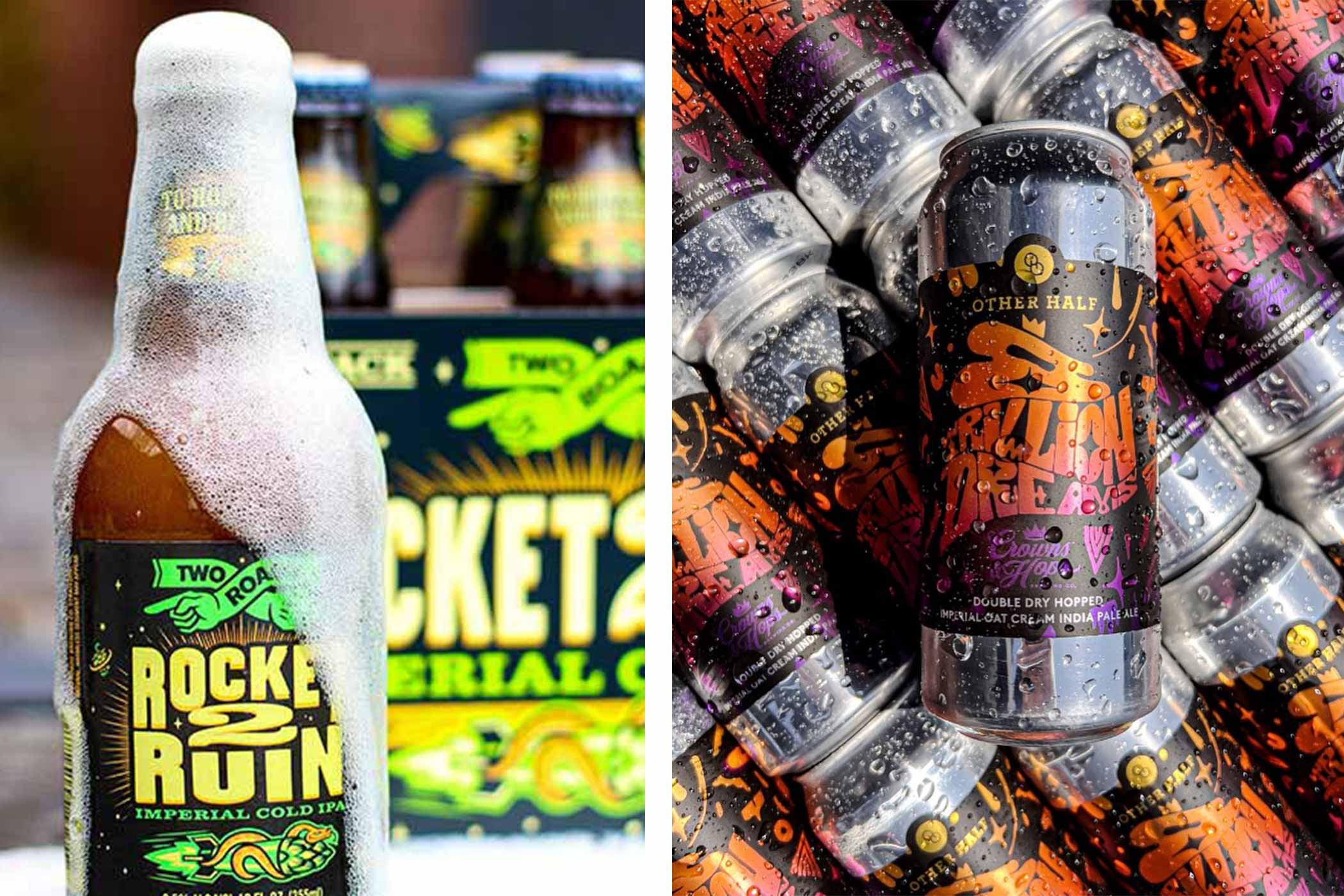 Photography courtesy of Two Roads Brewing Company (on the left) and @otherhalfnyc on the right
Top Monthly Beers of 2023
School's out for…oh, shoot; we got that wrong. This month means that, for most, it's back to school! Well, we certainly schooled ourselves with some of the top beers we drank in August.
We dropped our list of the "Top 25 Beers to Drink in Summer 2023" along with a completely new series that draws on Untappd's all-time data for the "Top-Rated New England/Hazy IPAs" and "Top-Rated Quadruple IPAs." I guess you could say we celebrated National IPA Day on the first Thursday of the month and the first-ever National Hazy IPA Day on the third Thursday of the month in style.
But beyond the hoppy haze, we also gave a refresher on What Exactly Is a Saison?, braggots, meads, and honey beers, and hops waters (because beer isn't always the best way to stay hydrated in the heat).
Overall, August made us use our brains in a way we haven't since returning to school. Just kidding, but seriously, we wrote exciting stories and drank extraordinary beers these last thirty days. So sharpen your pencils and be prepared to take notes.
Top 10 Beers We Drank in August 2023
Geo – Phase Three Brewing
Lake Zurich, IL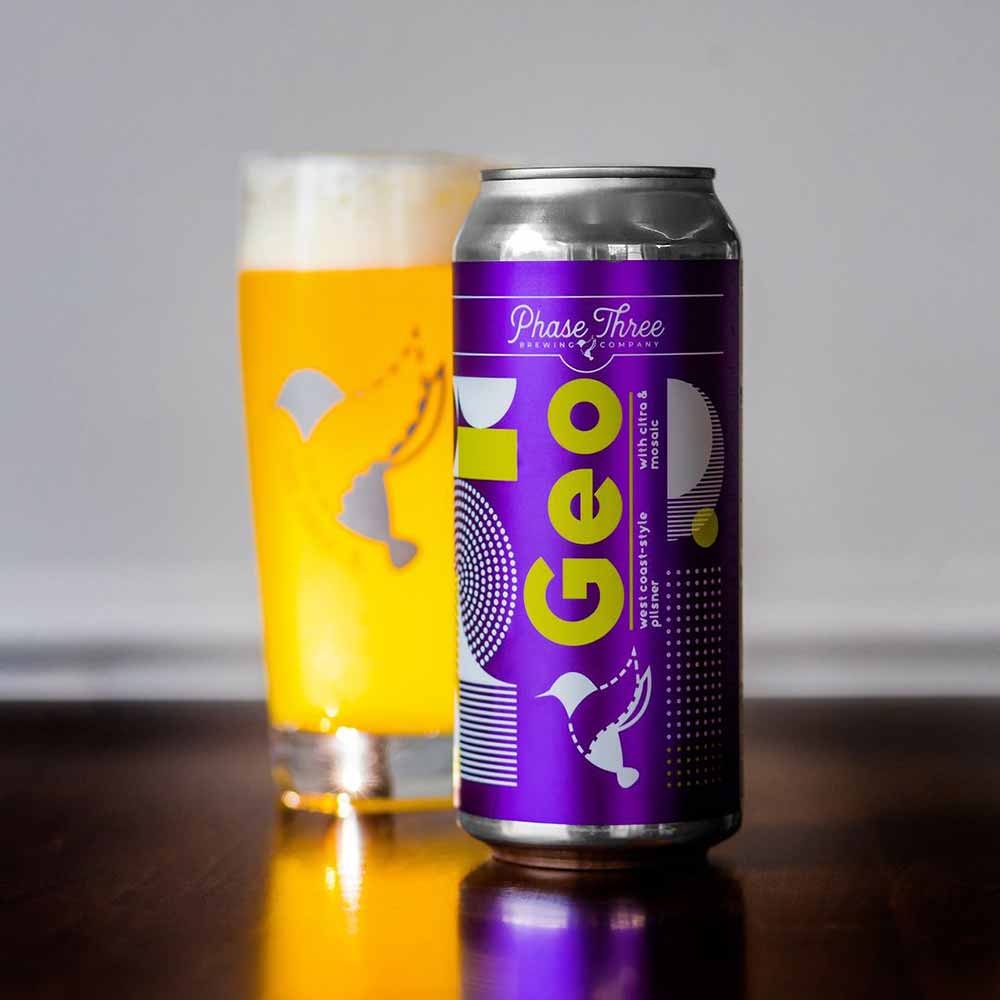 American Pilsner – Considered a West Coast pilsner, Geo targets a mash-up of a classic clean, crackery pilsner base with the ample, bold, noble hop humor. Yes, Phase Three adds heaps of Mosaic and Citra hops post-fermentation to give Geo big hits of, we'd say, sweet fruit, citrus, and a kick of herbaceousness. For those who like their crispy bois and girls a little softer, Geo hits the spot.
A top feature on our list of the "25 Best Beers to Drink in Summer 2023," and now a top beer we drank in August, Geo is just one of many beers we found perfect for the summer.
Check out the rest by hitting the button below 👇👇👇
Jurassic World – BlackStack Brewing
St. Paul, MN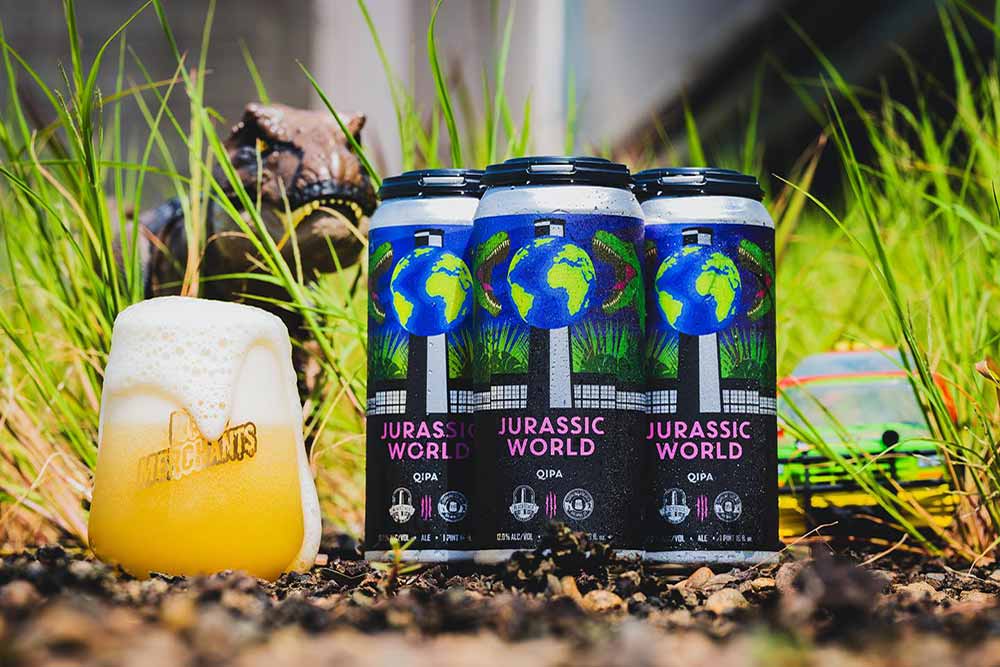 Quadruple IPA – BlackStack Brewing in St. Paul, MN, makes some of the best quadruple IPAs out there. And, in fact, they probably make more quad IPAs than any other brewery we know. They're obsessed with them…in a fantastic way, especially since quadruple IPAs are more expensive and extensive to brew.
Jurassic World, a collab with Toppling Goliath (hence the dino dig), includes an apocalyptic amount of hand-selected Citra, Citra Cryo, Riwaka, and Nelson Sauvin. Did you read about those ginormous 166-million-year-old dino footprints discovered in the U.K. a couple of years ago? This beer leaves similar earth-shaking tracks on your tongue.
Interested in other top-rated quad IPAs? Read our story on "Untappd's All-Time Top-Rated Quadruple IPAs" or hit the button below 👇👇👇
Double Dry Hopped Melcher Street – Trillium Brewing Company
Canton, MA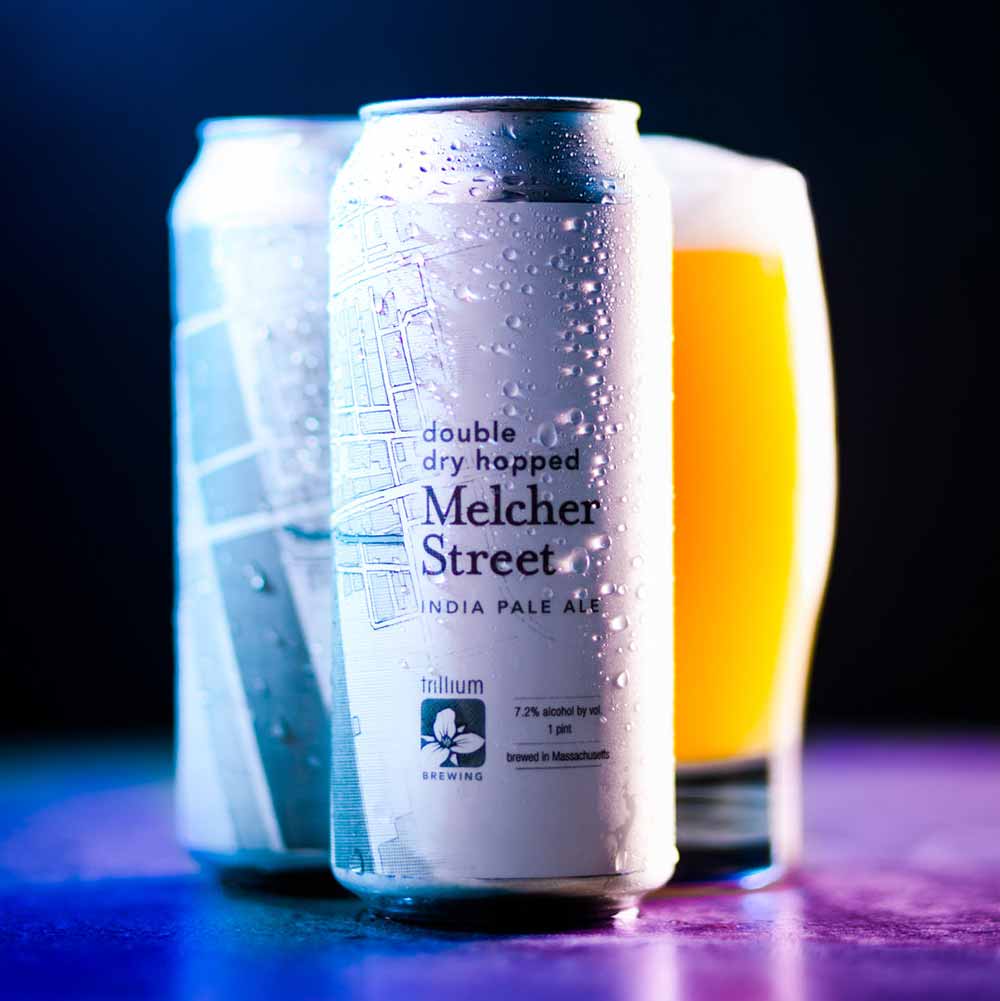 Just as Trillium's Double Dry Hopped Congress Street is a perfect expression of the top Australian hop, Galaxy, Double Dry Hopped Melcher Street makes Mosaic the star.
Slightly spicy, definitely piney, and fully resinous, DDH Melcher Street also "bursts with nuances of tart citrus, tangerine, clementine, and subtle green onion," according to the beer's Untappd description. "Bold flavors of under-ripe melon, cantaloupe rind, and pineapple are highlighted with a gentle bitterness and delicate, biscuity malt character."
Are we surprised Trillium has one of the top-rated hazies of all time?
Absolutely not.
But this beer is one of their classics and a great example of how if something ain't broke, don't fix it.
Looking for more top-rated hazies? Click here or below.
8 Trillion Dreams – Crowns & Hops x Other Half Brewing Co.
Inglewood, CA x Brooklyn, NY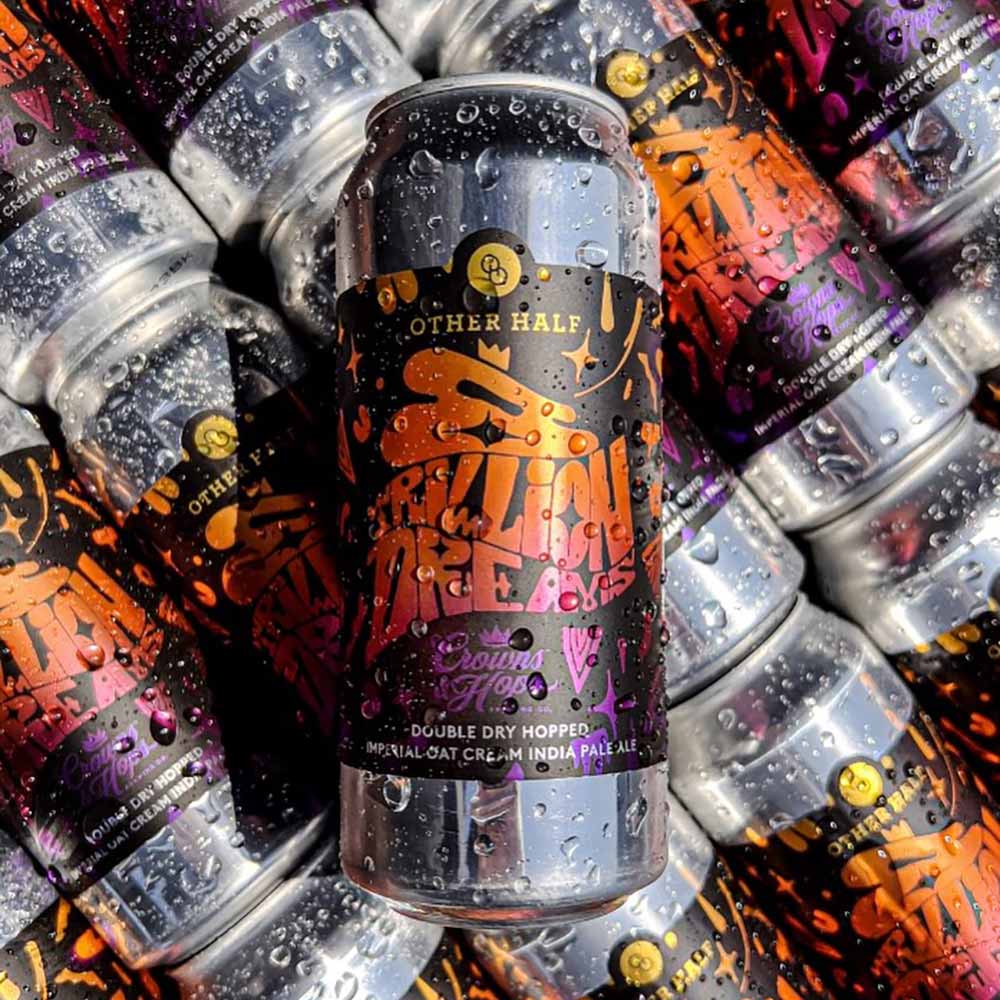 Double Hazy IPA – When we named Crowns & Hops our top brewery of 2020, we had an inkling of big things to come. But we're not sure we could have predicted how the Inglewood-based brewer would completely disrupt the industry.
Three years later, we caught up with Crowns & Hops Co-Founders Beny Ashburn and Teo Hunter to chat about the new shape of the craft beer industry, owning your crown, and their new taproom opening soon!
Beerwise, Crowns & Hops just released a new collab with Other Half, 8 Trillion Dreams, debuting at Barrel & Flow Fest, America's best Black arts and craft beer festival.
Brewed under the 8 Trill Initiative, a development fund dedicated to generating opportunities for Black-owned craft beer brands, this double hazy gets infused with Motueka, El Dorado, and the experimental hop HBC586.
Technically called an oat cream IPA, this one is decadent, fluffy, and forever striving to make a difference—kind of like Crowns & Hops itself.
C'mon Sunshine – Birds Fly South Ale Project
Greenville, SC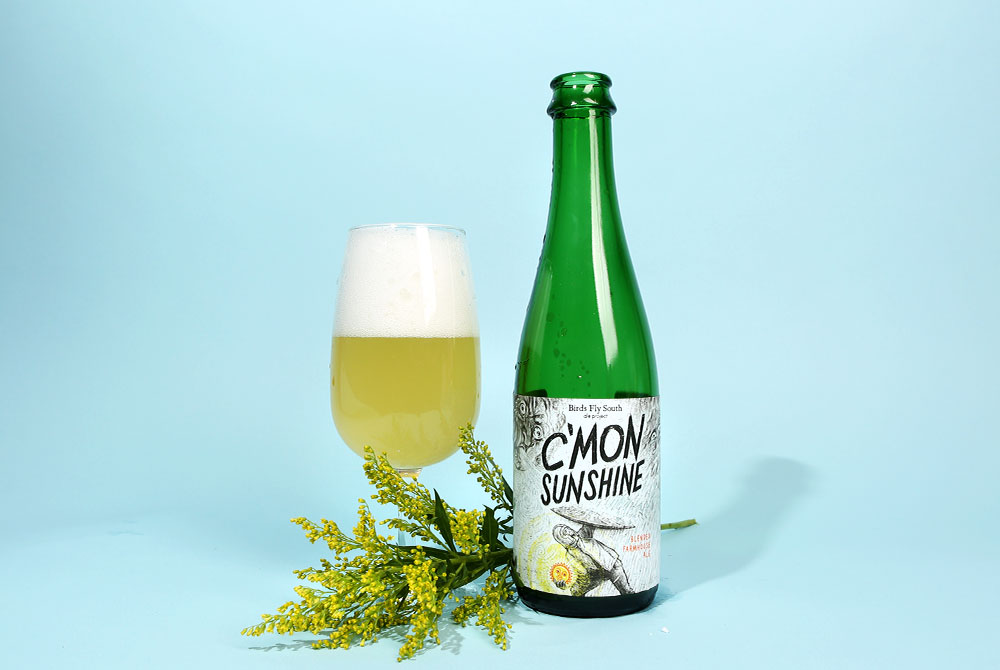 Brett Beer – Birds Fly South is loud and proud of its love for all things funky. The Greenville, SC, brewery may offer a healthy lineup of clean beers (decadent stouts and hazy IPAs galore), but the brewery always comes back to its center. Saisons and farmhouse ales are beers of passion for Birds Fly South. All of their funky offerings feel like genuine celebrations—like the brewers were joyful brewing and bottling this particular beer.
For instance, C'mon Sunshine, a 2018 gold medal winner at the Great American Beer Festival. "Bright, dry, and refreshing," writes Birds Fly South. "A golden pint with a farmhouse haze and Brett-forward, fruit-centric aromas."
From this one, we got very strong tangerine, clementine, and citrus balanced with some peach and those nice funky undertones from the brett. All around, a superb saison-like beer.
Interested in saisons? We put together a whole list of twenty-five of the best saison breweries to try right now.
Rocket 2 Ruin – Two Roads Brewing Company
Stratford, CT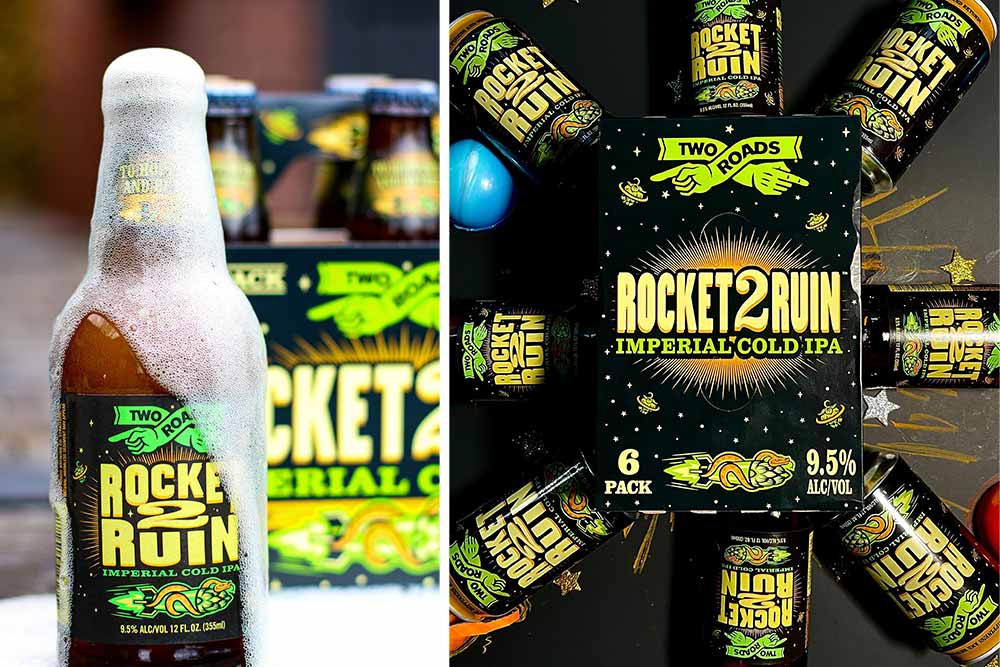 Cold IPA – In a season where Cold IPA is one of the hottest styles on the shelf, Rocket 2 Ruin topped them all on Untappd.
Two Roads took its famous Road 2 Ruin DIPA, strapped it on the back of a missile, blasted it to a galaxy of 9.5% ABV, and then cold fermented it to give the beer a crispness characteristic of Cold IPAs.
We haven't seen too many double Cold IPAs on the market yet, so drinkers beware because, with Rocket 2 Ruin, you'll finish the sip and immediately want another. Meaning this Cold IPA can sneak up on you faster than the Bell X-1 Glamorous Glennis breaking the sound barrier.
This Cold IPA is pure rocket fuel, but we're here for the ride.
Bees Better Have My Honey – Morgan Territory Brewing
Tracy, CA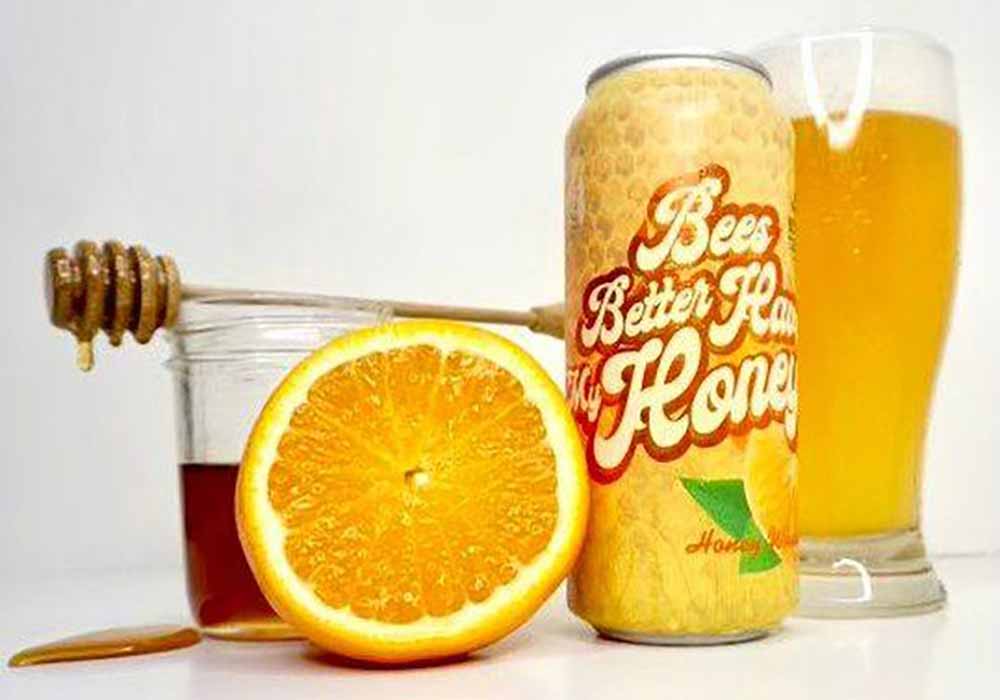 Wheat Beer w. Honey – Named the California Brewery of the Year 2023 by the Brewers Cup of California, Morgan Territory Brewing is an unassuming little spot in an industrial park in Tracy, CA, about sixty miles east of San Francisco (plus a new location they just opened in Pleasant Hill this year). Now living in the Bay Area, we've waxed poetic about this spot, and we're not alone, obviously. Besides this most recent award, they've racked up many more over the years (including a spot on our "37 Best Beers to Drink in Spring 2023").
Morgan Territory makes a mighty fine honey beer, which we honored for National Honey Bee Day on Aug. 19, 2023, and now as one of the top beers we drank in August.
For Bees Better Have My Honey, Morgan Territory starts with fifty percent American White Wheat before adding the Experimental Hop 06297, known for its orange notes. At the finish, the brewery ferments this wheat beer with local honey and seasonal orange zest (and adds more post-fermentation).
A bit cloudy, bready, citrusy, a little sweet, and a lot bright, this honey wheat beer just crushes, especially in the warmer months, making it one of top beers we drank in August.
Lager – Cervejaria Narcose
Capão da Canoa, Rio Grande do Sul, Brazil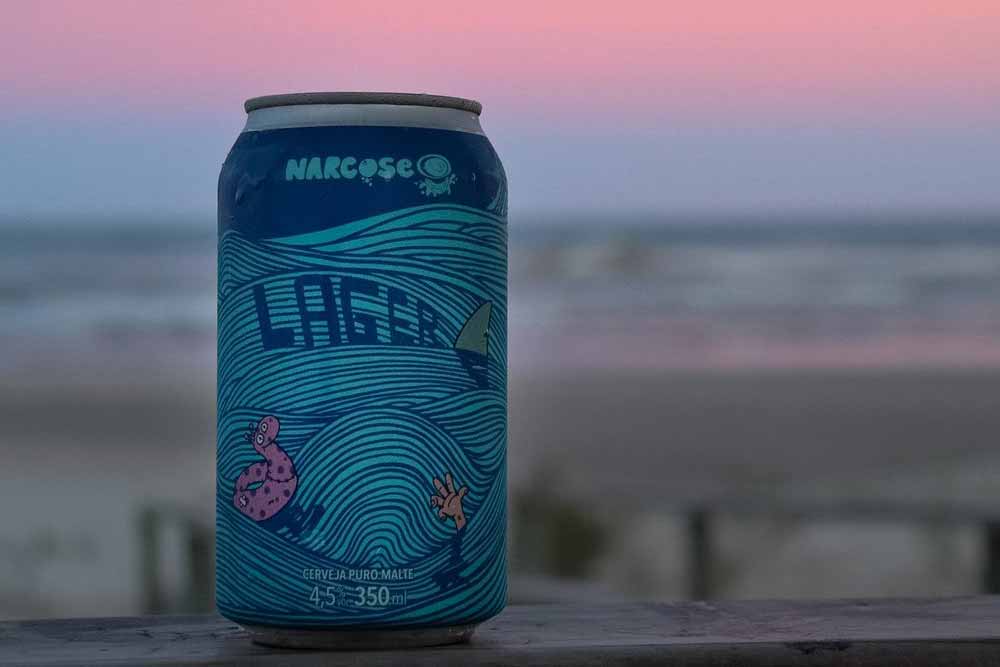 German-Style Pilsner – The 2021 winner for the best pilsner in Brazil and a silver medal as Best In Show at the PRATA competition, one of the most prestigious beer competitions in Brazil, Lager seems simple on the outside. But this is actually a fairly complex beer to brew.
It's hard to resist a beer that drinks as smooth and sophisticated as a sunset at the beach.
And you can now find this beer in the United States thanks to Beerternational, a women-owned company bringing International beer (say from Brazil, Norway, Israel, and more) to American palates. It's a fascinating story and one you'll want to read about here.
Just the Hops – Cerebral Brewing
Denver, CO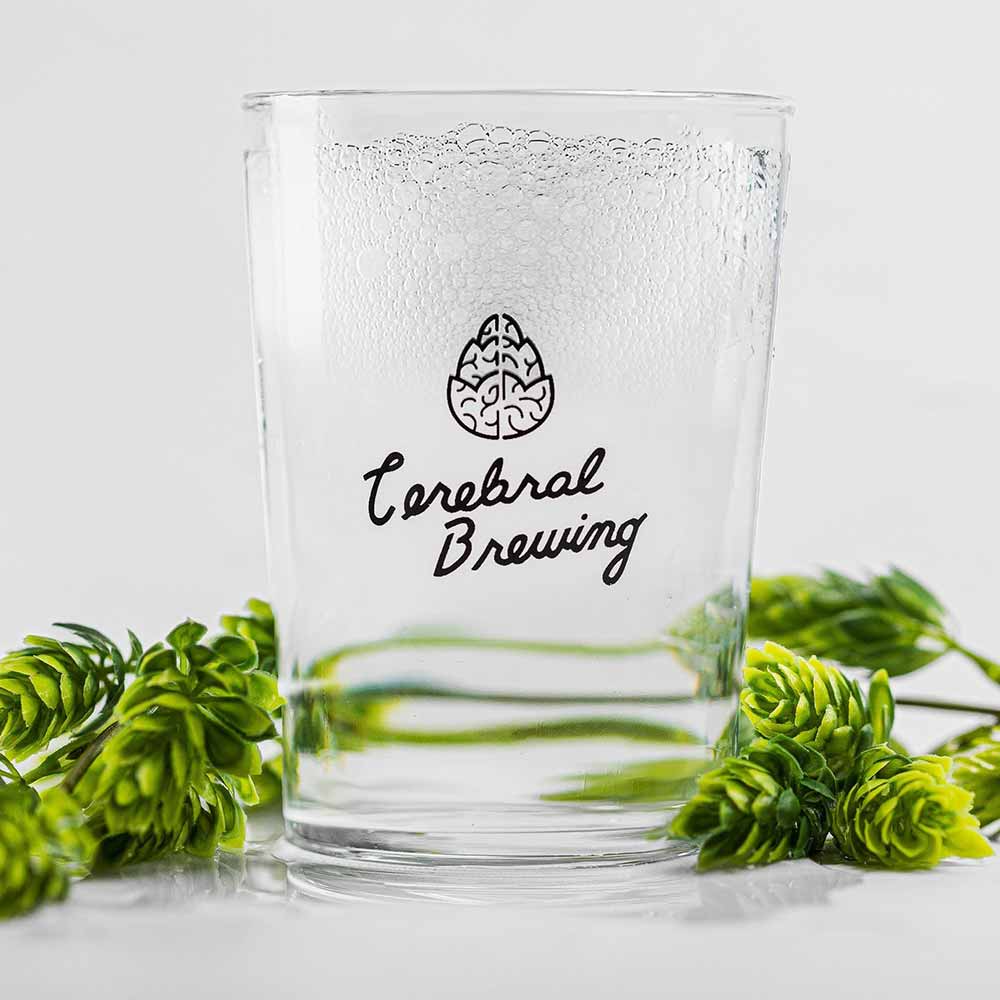 Hop Water – One of the top beers we drank in August…wasn't even a beer! It's official, hop waters are hot. Essentially, just hops, water, carbonation, and maybe a splash of fruit here and there, hop waters offer a non-alcoholic alternative that preserves the integrity of hops without the ABV.
One of the newest hop waters to drop, Just the Hops from Cerebral Brewing aims to let the hops shine. With just sparkling water and, for the first version, the same hop bill as the brewery's flagship IPA Rare Trait—Citra, Mosaic, and El Dorado—Just The Hops does just that!
Cerebral recommends drinking Just The Hops as a hydrating beverage between beers, when you're looking for a non-alcoholic alternative, or just because you want some hop flavor without the alcohol. Whatever the reason, if we know Cerebral at all, this hop water will pack a serious punch.
Here We Go – Kit NA Brewing
Charlotte, NC
Non-Alcoholic Hazy IPA – Because you don't need to drink non-alcoholic beer just during Dry January or Sober October. With the number of delicious options out there today, we've found ourselves subbing NA options into our daily rotation. So when we learned about Kit NA Brewing, we knew we had to check it out.
Kit sent us all three of their offerings, which include On Your Mark, hoppy American blonde ale, Get Set IPA, and Here We Go hazy IPA.
We tried all three, and for us, Here We Go stood out for its intense juiciness and inclusion of hops like Idaho 7, Simcoe, and El Dorado. A great depth of flavor burst onto the scene for us and then stuck around, slowly seeping into our bones. This NA beer stuck with us for a long time.
But you don't have to trust our word that this is one of the top beers we drank in August. Here We Go nabbed a gold medal from the 2023 Craft Beer Awards in the Best NA Hop-Foward Beer Category. 'Nuff said.