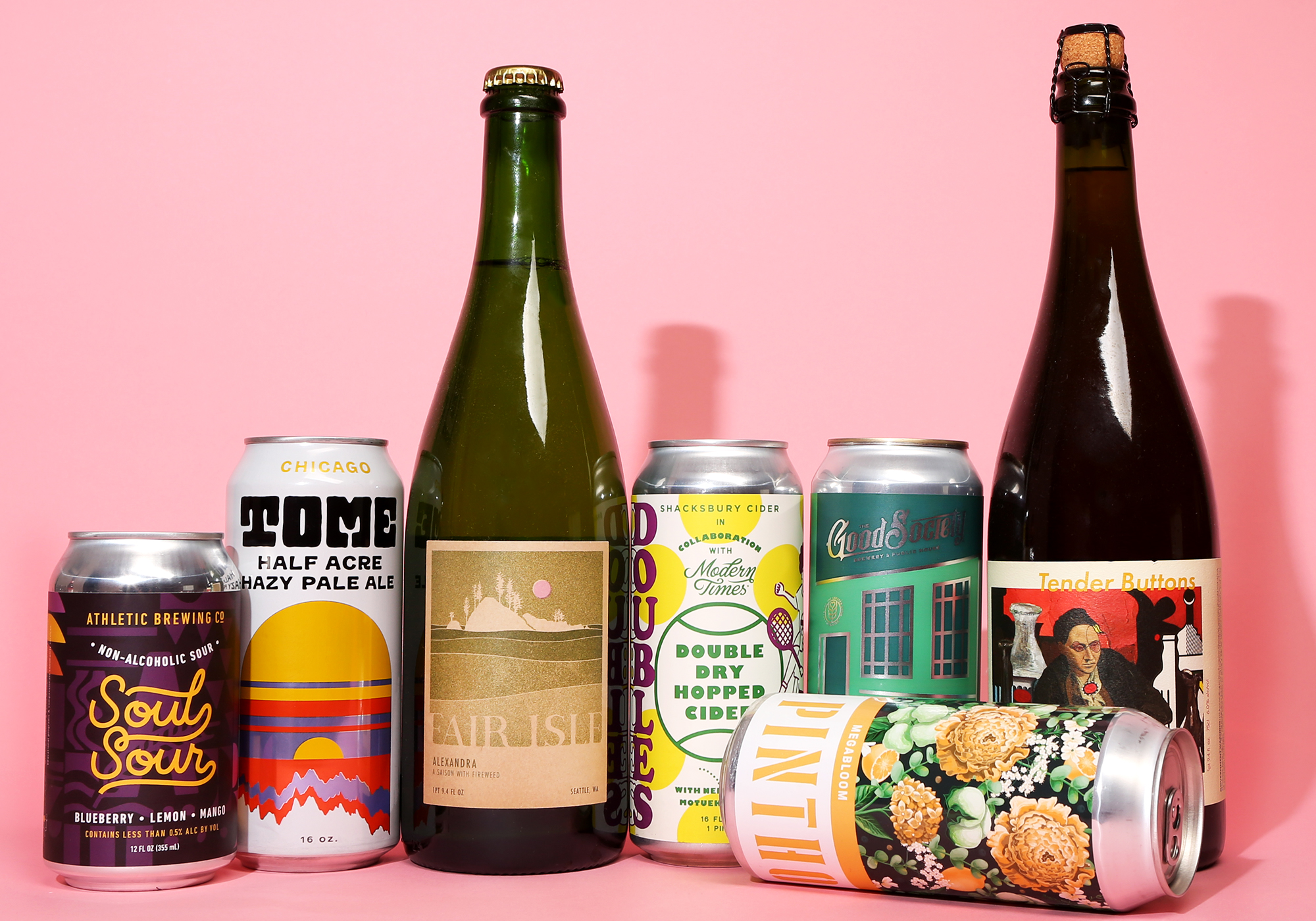 Ah, spring. I love your blooming flowers, longer days, and warmer temperatures but I hate your pollen and your tricks. You know what I'm talking about. That early spring wave of warmth followed by a brutal week of bitter cold. What a tease. It's why I can't call spring my favorite season. It's fickle and unforgiving. But, it helps when you have a few spring beers to soothe you.
With the warmer temperatures and brighter days, we're swapping barrel-aged stouts and dark lagers for goses and saisons. Sure, we'll still pop open the occasional dark beer on those chilly evenings, but we're all about the rustic, refreshing, floral brews for springtime.
We're talking about highly pairable beers. Beers that will work with both a cheese plate and solo porch sipping. Gotta keep that picnic game strong.
As always, this list includes a mix of local brewery releases as well as some more widely accessible beverages. Plus, we dipped into the Hop Culture cellar for a couple spring-friendly picks. Our guide to the best spring beers should merely serve as a blueprint. If you can't find a specific beer we include, ask your local brewery if they have something similar.
The beers are presented below in alphabetical order by brewery.
Our Favorite Beers For Spring 2021
Contains No Juice
Alvarado Street Brewery — Monterey, CA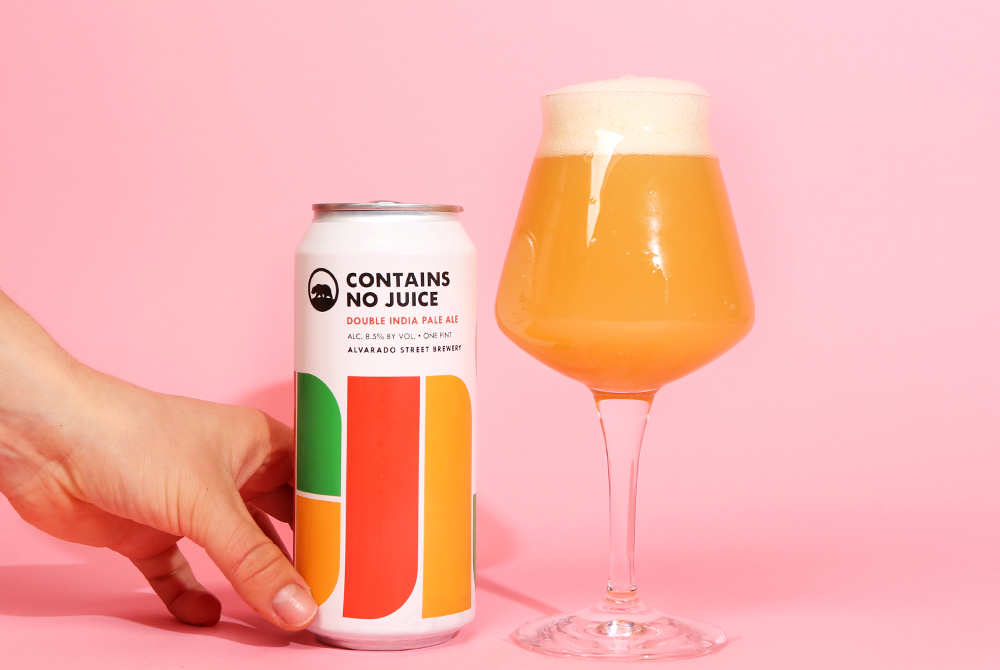 Double New England IPA — You know we're taking this seriously when an award-winning hazy IPA kicks it off.
Contains No Juice is one of Alvarado Street's original New England IPAs, combining Mosaic & Citra for a gently sweet, soft, and fruit-forward beer. That, true to its word, contains no juice.
This is a beer best reserved for a bright and sunny day. Get your fill of hops and vitamin D with Contains No Juice.
Soul Sour
Athletic Brewing Co. + Beer Kulture — Stratford, CT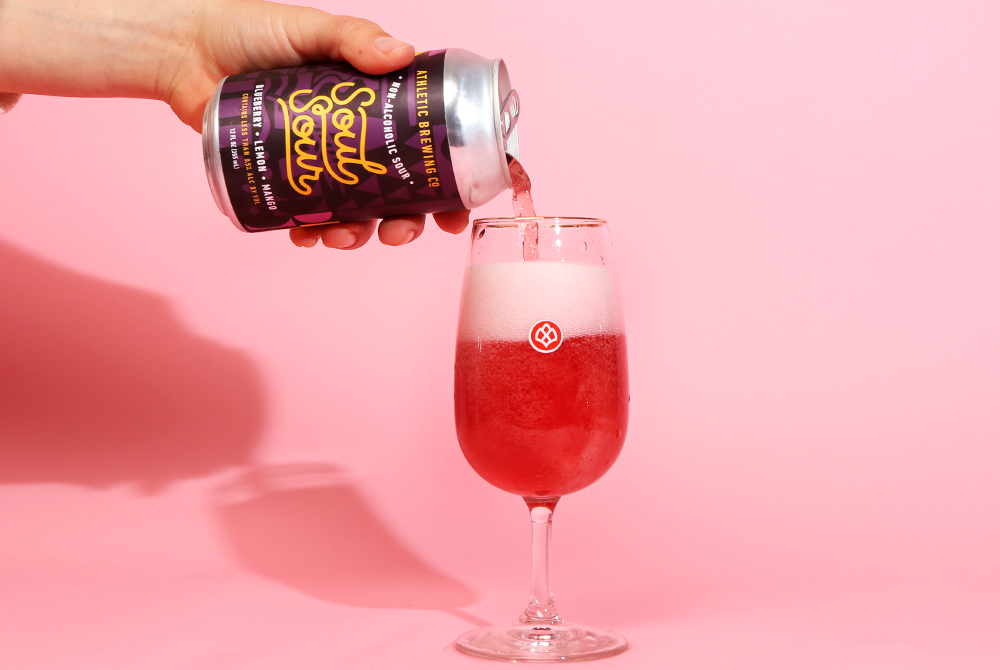 Non-Alcoholic Sour Ale — What a twist! That's right, we've included a non-alcoholic beer on our list.
But not just any non-alcoholic beer. Soul Sour is a collaboration between Athletic Brewing Co. and Beer Kulture celebrating the history and cuisine of Black culture. Soul Sour incorporates blueberry, lemon, and mango for a vibrant and delicious beer.
There's a reason Athletic Brewing Co. is leading the non-alcoholic brewery pack. While most NA beers feel hollow or lacking, there's nothing missing with Athletic's beer. They're complete. And Soul Sour genuinely tastes like any other alcoholic sour beer. It's fantastic and ideal for those long days when you need a break from drinking beer.
Flamingo Fruit Fight
Bell's Brewery — Kalamazoo, MI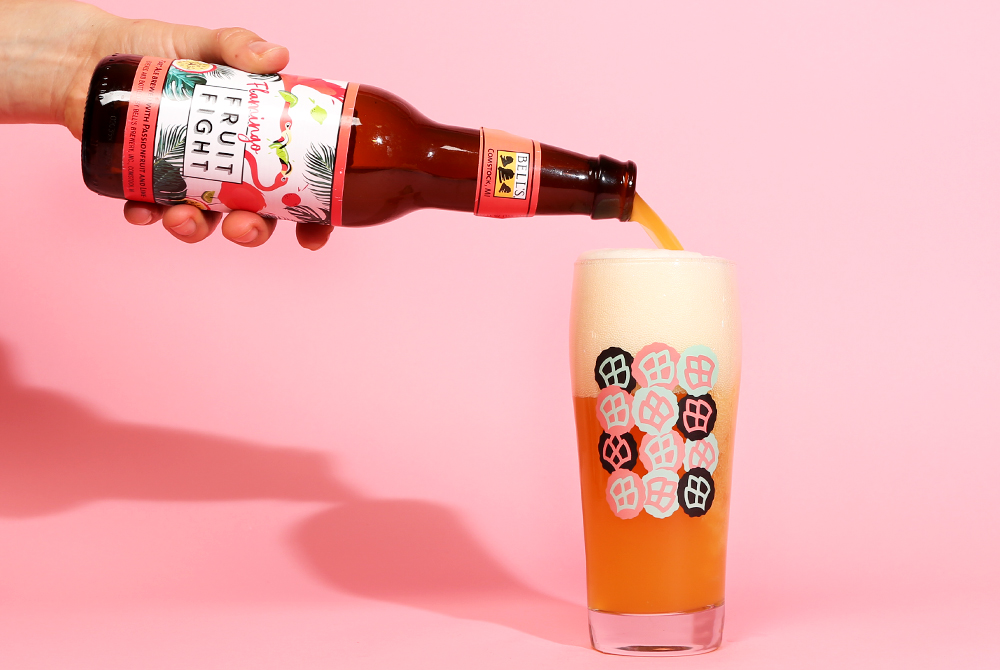 Tart Ale — In a list of hype-worthy hazy IPAs and heavily fruited kettle sours, Flamingo Fruit Fight might be the odd one out. But this passionfruit and lime tart ale from Bell's Brewery packs a punch.
With a surprisingly full mouthfeel and zippy acidity, Flamingo Fruit Flight is ideal for warm spring days poolside.
Originally released as "Larry's Latest," this classic Bell's beer absolutely deserves a spot in your spring beer cooler.
Reciprocal
Bissell Brothers Brewing Co. — Portland, ME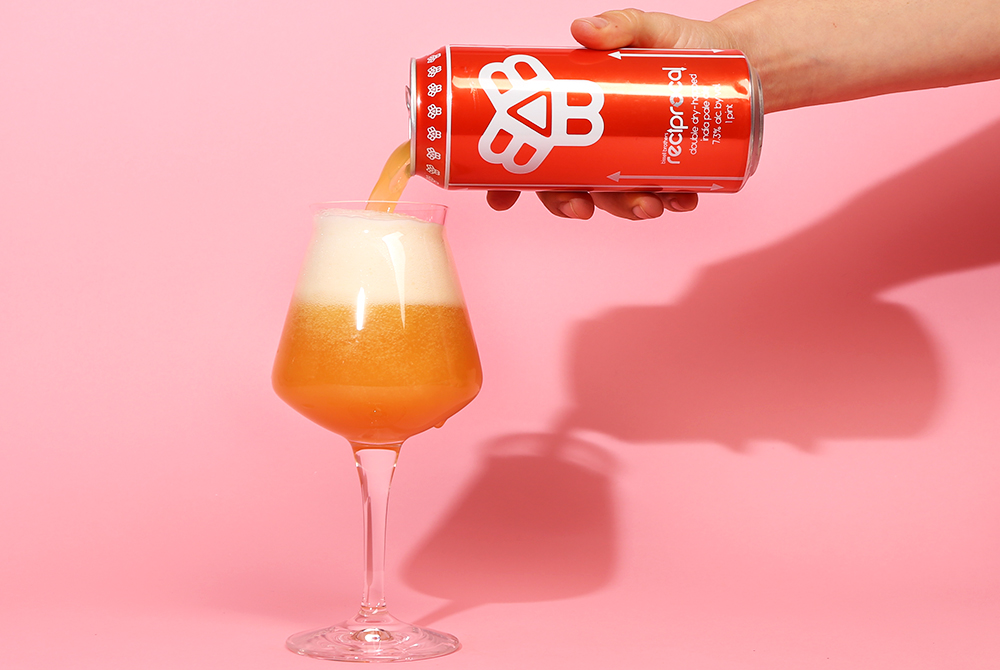 New England IPA — Bissell Brothers continues to prove why they deserve to be in the conversation of the best hazy IPA breweries in the country. Bissell's offerings are consistent and exceedingly flavorful with rich mouthfeels and complex fruit flavors. Moments of bitterness wade in and out of oceans of sweet citrus and tropical fruits.
Reciprocal is a classic from the Portland, Maine brewery but it's always astounding. Balanced and beautiful, this Australian hopped hazy IPA is as reliable as it gets.
Scoop this up and bask in the glory that is Bissell Brothers.
Interchangeable #7
Blaze Brewing Co. — Biddeford, ME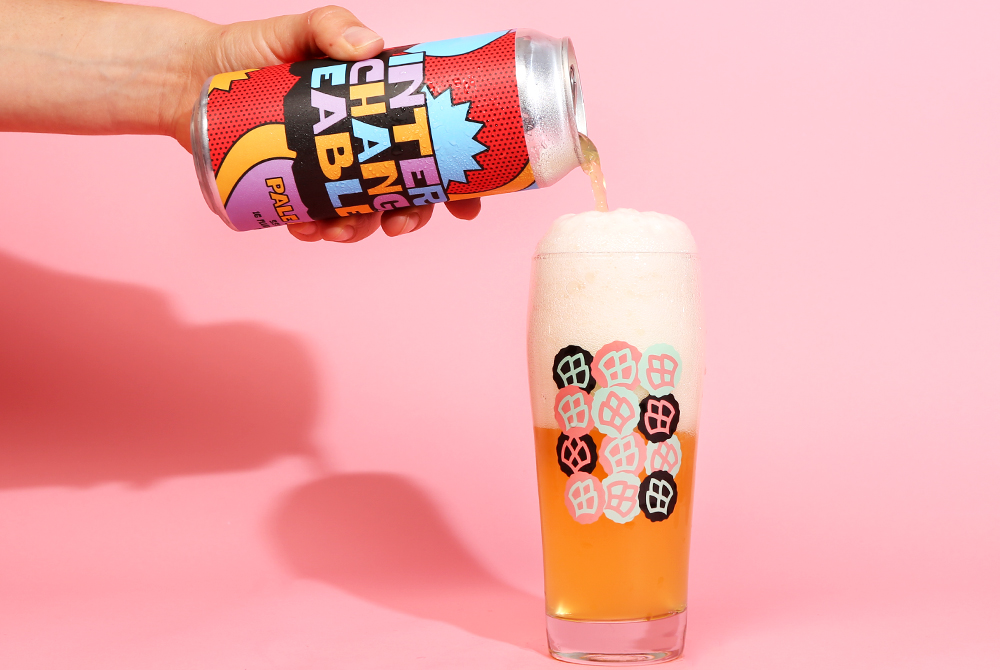 Pale Ale — Two Maine heavy hitters in a row? I told you we were taking this seriously.
Locals will know why we had to include both Bissell and Blaze. While Blaze is technically located in Biddeford, ME, it's a serious player in the Portland beer scene. And for good reason. Not only does the brewery feature fantastic artwork on its cans, they're producing some stellar beer.
This one in particular is ideal for a warm spring beer with a gentle chill in the air. Interchangeable is Blaze's rotating Pale Ale series and #7 features El Dorado and Southern Cross dry-hopping. The result is a gently hazy Pale Ale with some bitter fruit pith, candied tangerine peel, and mango flavors. It's nothing too fancy, and at 5.5% ABV you can safely sip this crusher all day long.
Saison Dupont
Brasserie Dupont — Tourpes, Belgium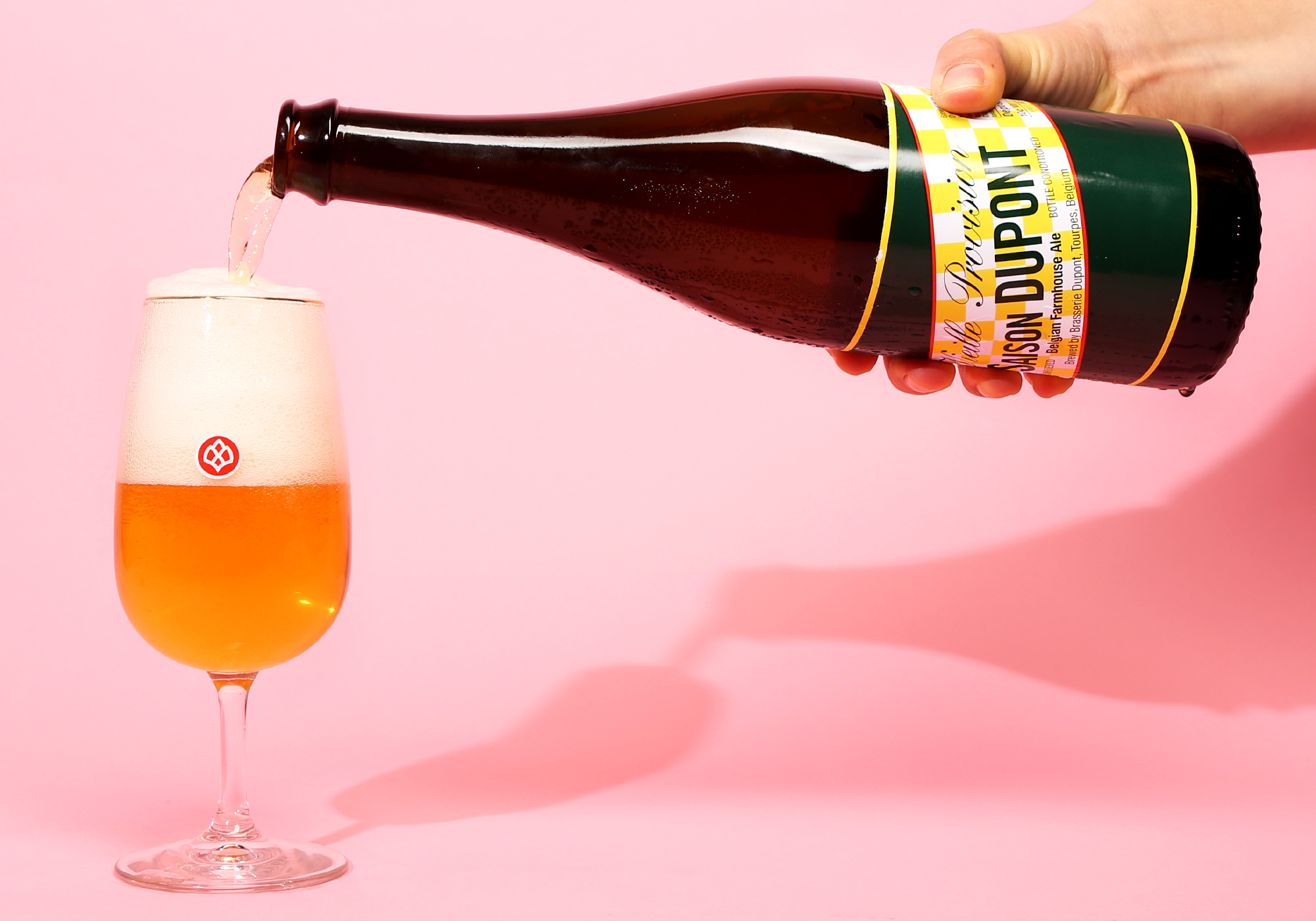 Saison — We can go on and on about this seminal saison, but not only is Saison Dupont a perfect beer. It's also a perfect beer for spring.
The style works perfectly for the breezy, warmer months of spring. And, its rustic, traditional background is ideal for countryside picnics. You'll find a beautiful combination of ripened fruit and floral tartness with a hint of spice and zip.
Moreover, while many of the beers on this list might be difficult to track down, Saison Dupont is ubiquitous. So pick up a bottle and soak up the spring sunshine.
Mas
Cellador Ales — North Hills, CA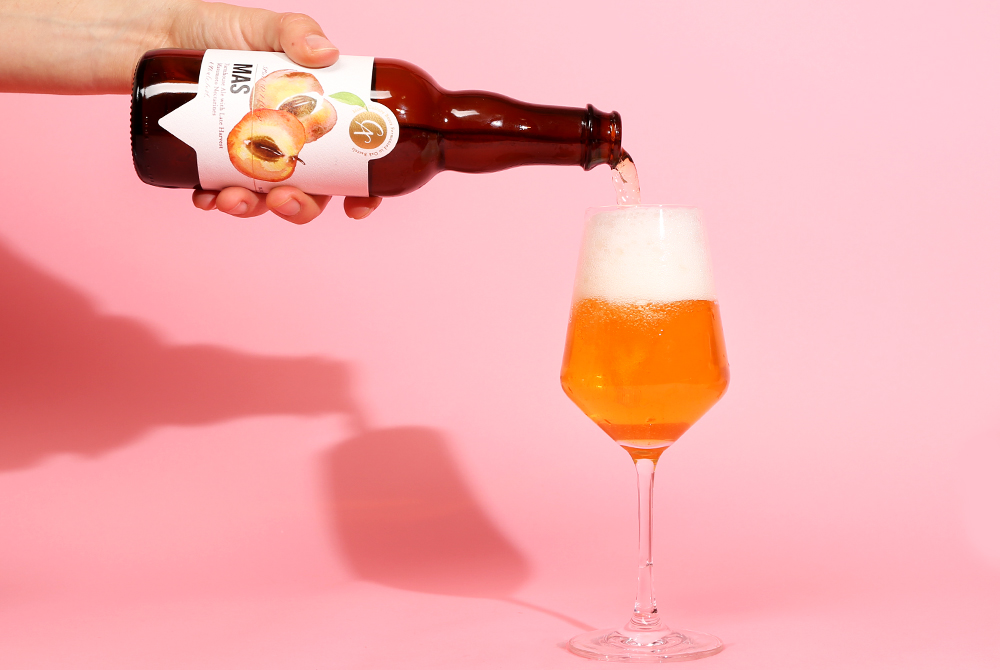 Saison — We reached into the Hop Culture cellar for this delight of a beer. So, while you might not be able to purchase this exact beer for the time being, we recommend seeking out any other seasonal Cellador beers.
The North Hills, CA-based brewery produces some of our favorite saisons and sours around. Plus, they've recently begun canning their offerings so hopefully you'll have a better chance of trying their delicious beer!
But, back to Mas. This farmhouse ale was late harvest Masumoto peaches and nectarines. The result is a puckeringly sour saison with lovely fruit flavors and earthy, funky yeast. It's a perfect beer to usher in warmer weather.
Athena Paradiso
Creature Comforts Brewing Co. — Athens, GA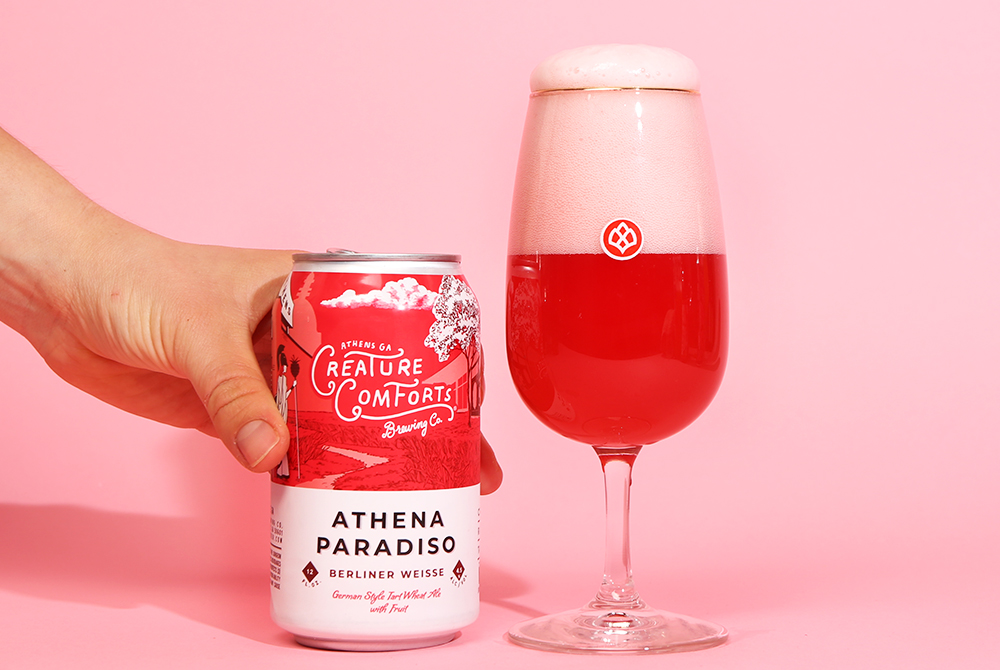 Berliner Weisse — I promise there was no naming bias with this one. Just an appreciation for a delicious beer.
Creature Comforts continues to be my underdog brewery from the southeast. They produce consistently solid beer without much fanfare. Well, consider this some fanfare.
Athena Paradiso is a wonderful sour ale. This batch was brewed with tart cherry, raspberry, and cranberry for a deep, mature, tart Berliner Weisse. Plus, that color is so stunning!
Enjoy this beer after a long hike beside a lake. Or in the comfort of your kitchen, no judgment.
Strawberry Mango Tropic
Crooked Run Brewing — Sterling, VA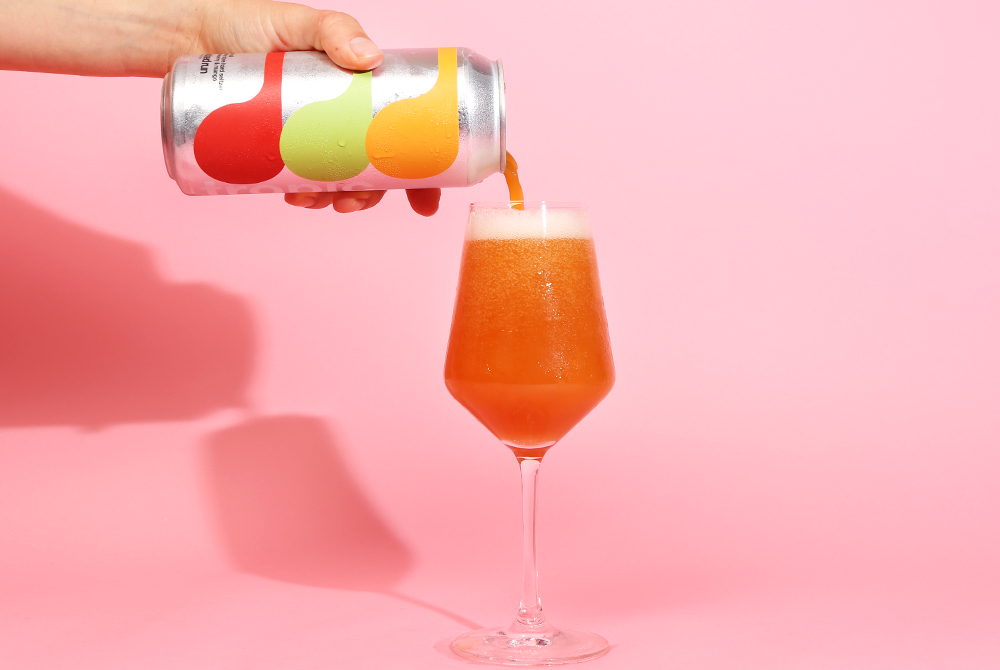 Hard Seltzer — Hard seltzer has become quite the contentious topic in the craft beer scene. And the rise of pastry hard seltzers is sure to cause a stir among the purists. But, it's hard to argue with how genuinely fun these are.
We saw the first iterations from Evil Twin and Crooked Run has joined the party with its line of smoothie hard seltzers: Tropic.
Fans of sparkling water be warned, it truly tastes like a fruit smoothie with some booze added. That's not a bad thing, but Tropic begins to enter its own category of beverage. This particular edition features Strawberry and Mango for a tropical, beach-ready beverage
Alexandra
Fair Isle Brewing — Seattle, WA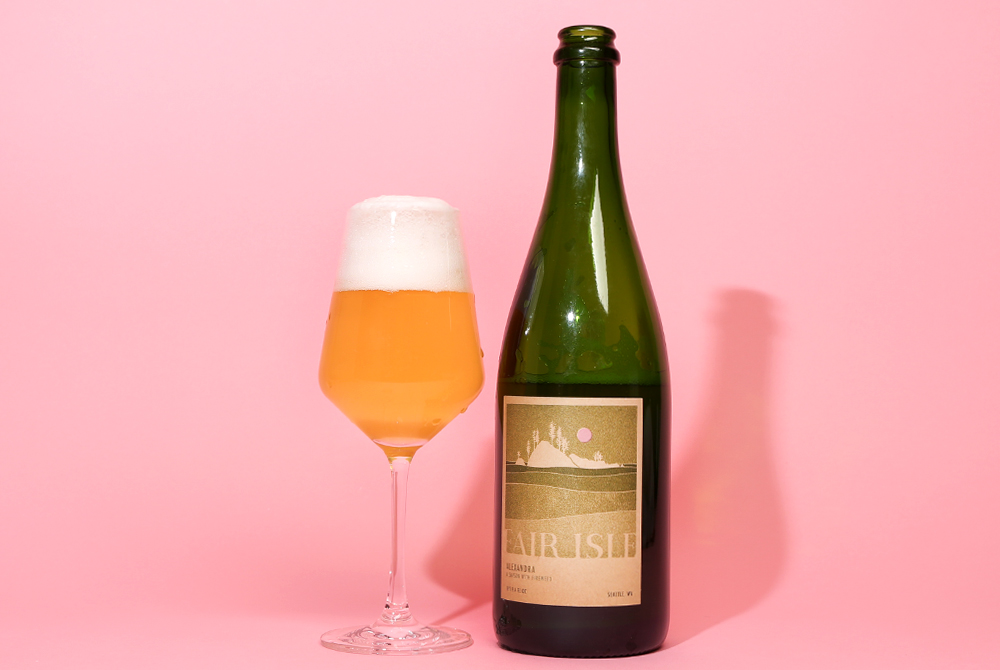 Saison — Fair Isle is among the latest crop of breweries revitalizing the American farmhouse ale. The Seattle-based brewery aims to follow in the footsteps of the greats: Jester King, Hill Farmstead, Allagash. And they're succeeding.
Fair Isle's beer has such a specificity, a tone, a character. Likely it's owed to the brewery's use of unique and foraged ingredients. Alexandra features fireweed, a wildflower imparting herbal, green tea, and citrus notes. Those play beautifully with the yeast's more earthy, bitter qualities.
The result is a beer that is perfect for spring. A prominent funky aroma is met by a refreshing, floral, citrus-forward flavor. This is truly a special beer.
Hausbier
The Good Society Brewery & Public House — Seattle, WA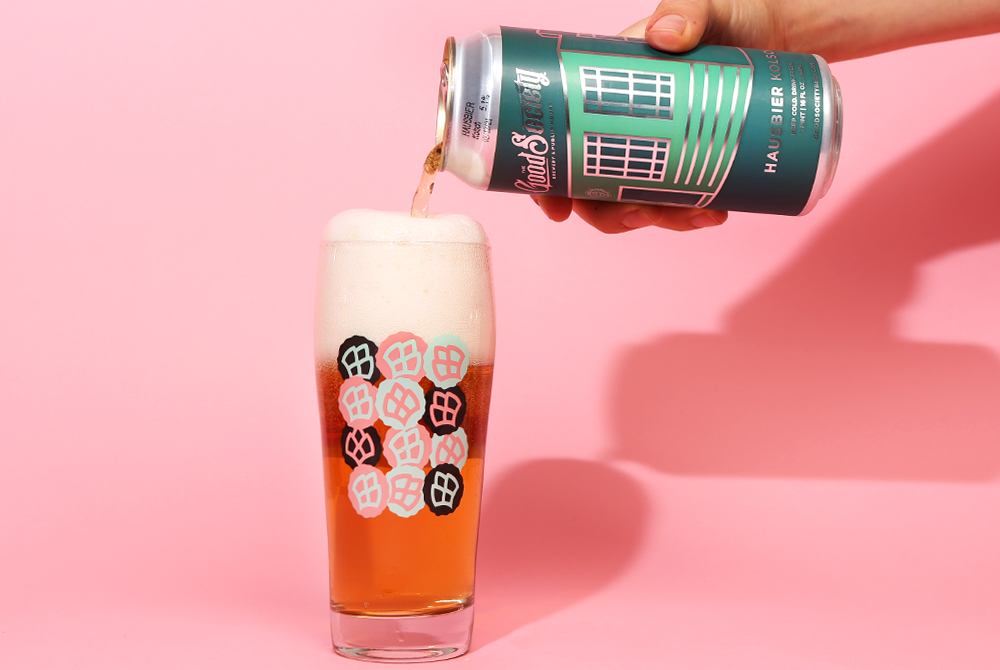 Kolsch — We included The Good Society as one of our "Breweries to Watch in 2021" and the Seattle-based brewery is already delivering some stellar liquid. And doing some serious good.
Hausbier is the brewery's "simple" Kolsch. I say "simple" because it doesn't feature any sexy adjuncts or polished can art. It's a straightforward, damn good beer.
With Hausbier you'll find a nice biscuit-y crispness with a touch of grassiness in the flavor making this a refreshing beer to enjoy on a warm spring day in an open field.
Tome
Half Acre Beer Co. — Chicago, IL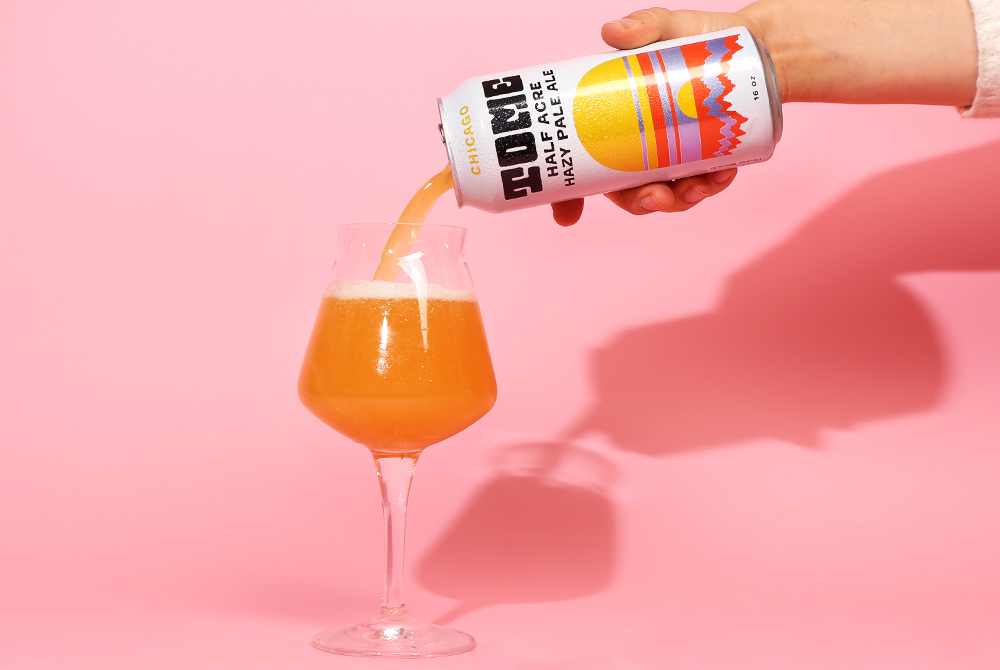 New England Pale Ale — Leave it to Half Acre to package a delightful beer in an equally delightful can. The vibrant, slightly nostalgic can art on Tome leads you into a full-bodied, approachable hazy Pale Ale.
At 5.5% ABV Tome is a certified porch sipper perfect for sunset hangs with close friends.
We'd highly recommend enjoying this with some BBQ and grilled veggies! Soak in the warmth of springtime with this lovely beer.
Sweets: Strawberry Shortcake
Mountains Walking Brewery — Bozeman, MT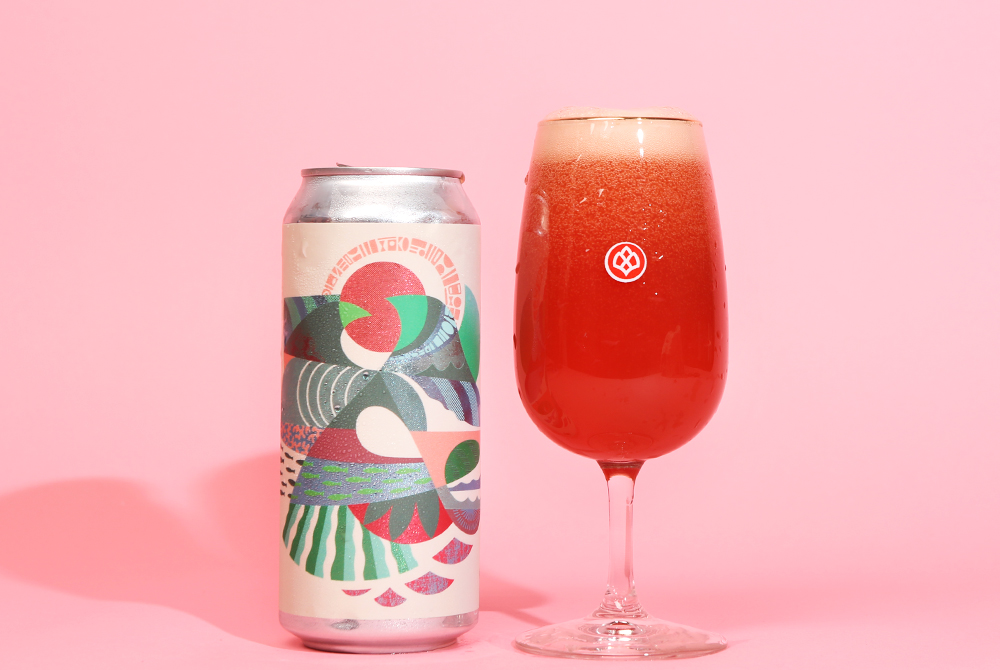 Fruited Kettle Sour — Calling all sweet tooths, this one's for you. Now you can have your cake and eat it, too!
Mountains Walking remains one of our favorite up and commers in the craft beer scene. With a diverse lineup spanning milkshake IPAs to delicate Italian pilsners, there's something for everyone.
The Sweets series allows the Bozeman, MT-based brewery the chance to play with pastry-inspired sour ales. This particular edition nails the strawberry shortcake flavor with ripe strawberry, vanilla, whipped cream, and cinnamon notes.
Saison de Lis
Perennial Artisan Ales — St. Louis, MO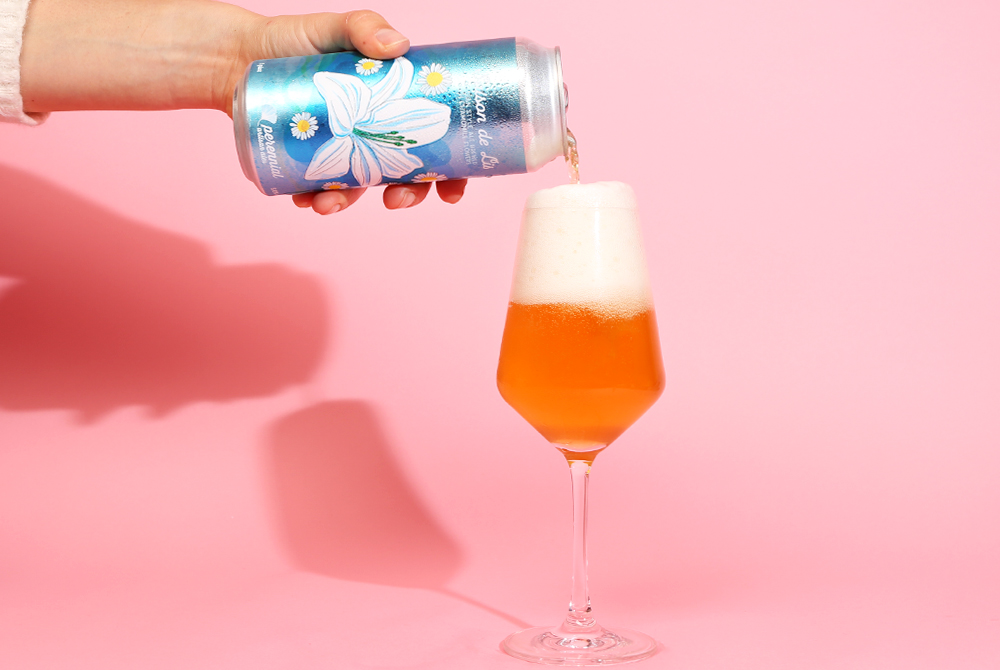 Saison — We've written about this beer in the past, but we're always charmed by this floral saison from Perennial Artisan Ales.
Light and subtle with an earthy bitterness, Saison de Lis is a charming saison brewed with chamomile. It's dry and gently tart making for a supremely refreshing beer.
Pair alongside a fresh salad or miso sweet potatoes for a vibrant spring meal!
Megabloom
Pinthouse Pizza — Austin, TX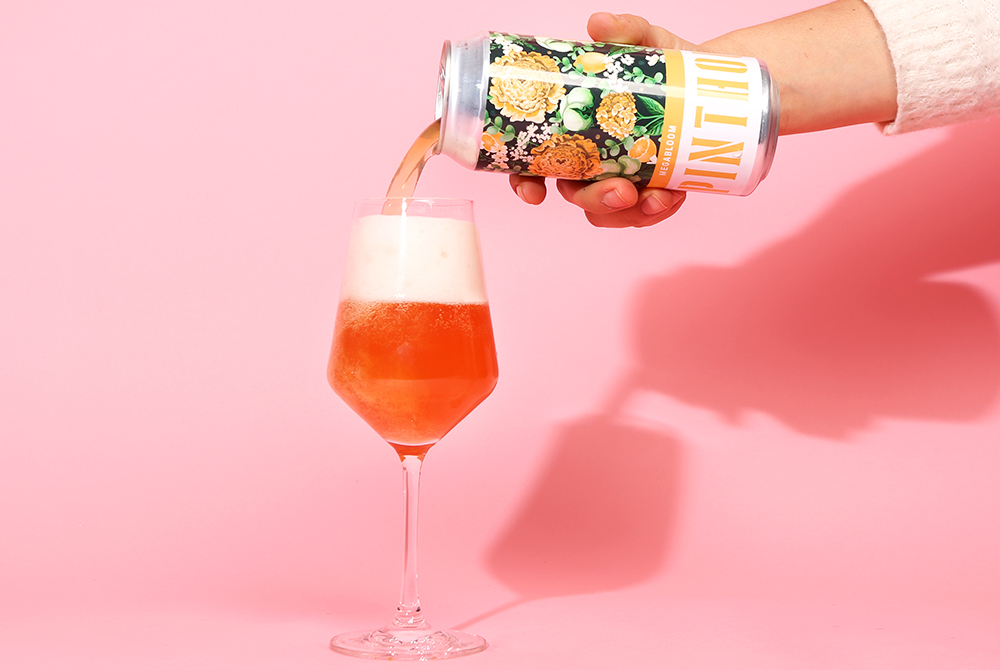 Fruited Kettle Sour — We took one look at this beer and knew it needed to be included in this list.
Megabloom is a kettle sour brewed with Meyer lemon, hibiscus, agave nectar, and gin botanicals. It's a tart, herbal beer with lovely, prickly carbonation and cocktail complexity. And, despite being 7.5% ABV, Megabloom feels light and refreshing.
This is definitely a reward beer after working hard in the garden on a spring afternoon.
Tender Buttons
The Referend Bier Blendery — Pennington, NJ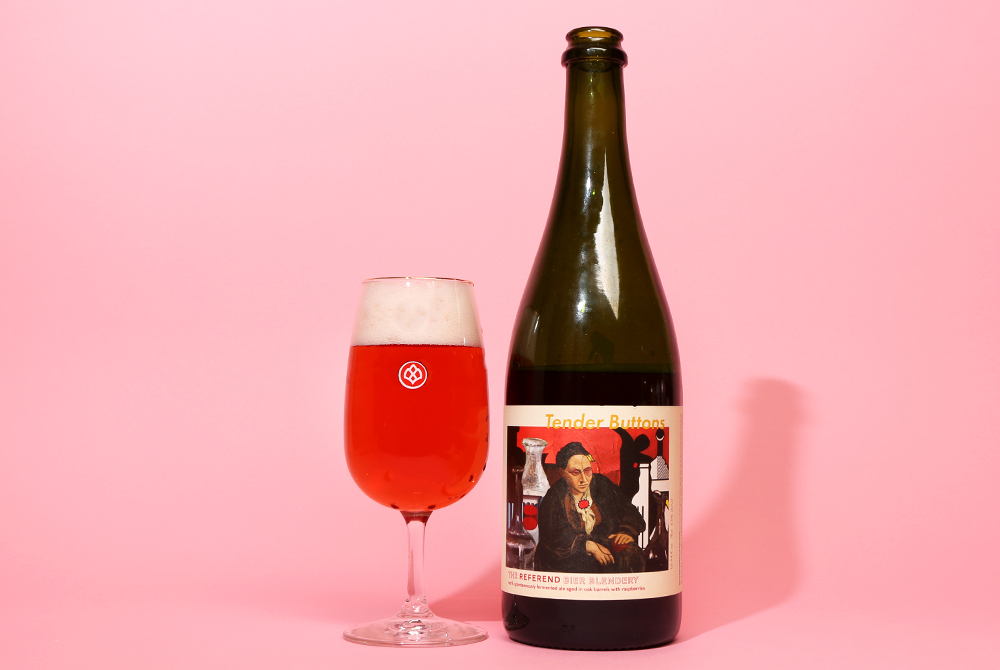 Spontaneously-Fermented Golden Ale — This was yet another pull from the Hop Culture cellar. And what a treat it turned out to be! But, that's no surprise when The Referend is involved.
There have been several iterations of this beer, but Tender Buttons Grand Cru was refermented with "exclusively fresh, whole, ripe to overripe locally-grown red raspberries." And, if that doesn't sound spectacular enough, The Referend aged this beer for 44 months.
From the first sip you can tell this is a special beer. Gorgeously complex fruit flavors explode on your tastebuds with all the sweetness, acidity, bitterness, and funk you'd find in a fantastic raspberry.
If you're able to get your hands on this beer, we'd highly recommend sharing with a few friends alongside some fatty, creamy cheese.
Doubles
Shacksbury Cider + Modern Times Brewing — Vergennes, VT + San Diego, CA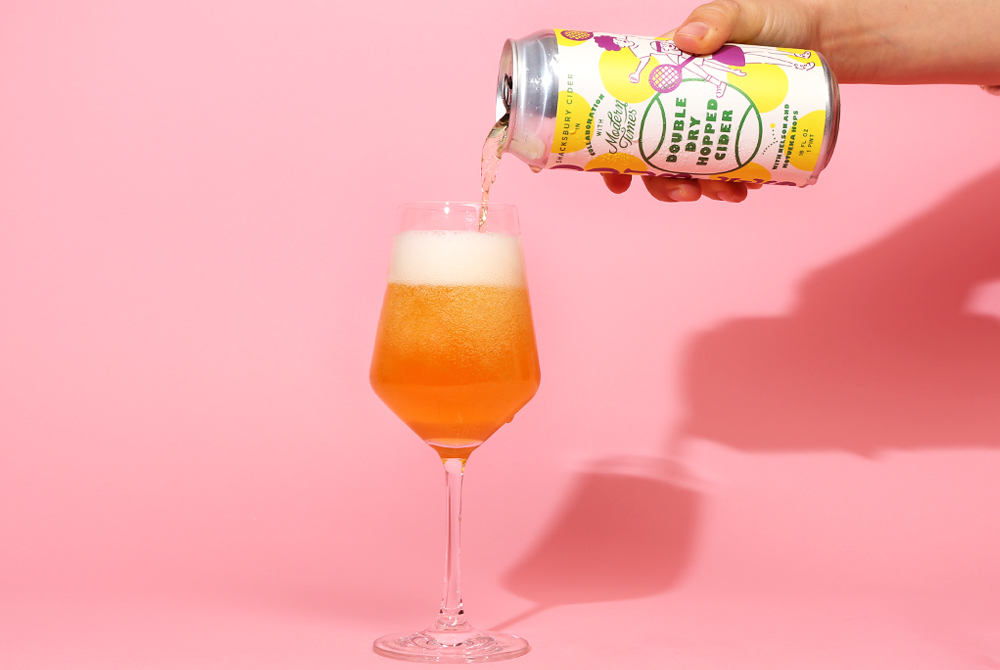 Double Dry-Hopped Cider — We've got a little Hop Culture exclusive here!
If you're a fan of Shacksbury, you're likely familiar with the cidery's ongoing dry-hopped cider collab with Modern Times Brewing: Ping Pong. Well, meet the double dry-hopped version!
Doubles, in addition to featuring amazing can art, showcases Nelson and Motueka hops resulting in a lovely dry cider with prominent pineapple, white wine, and even light berry notes. A perfect refresher after a quick tennis match on a warm spring day!
Goseanna
Tucker Brewing Co. — Tucker, GA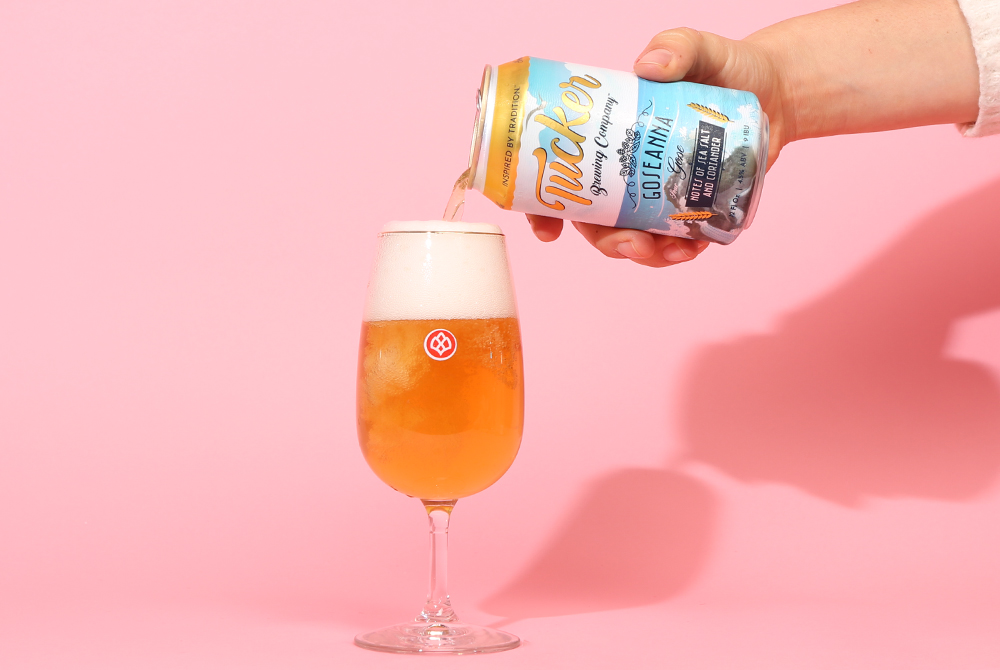 Gose — Goses had their moment in the spotlight years ago. But, we appreciate breweries crafting solid interpretations of the traditional style! So, we were thrilled to give Goseanna from Tucker Brewing Co. a try.
This gose brewed with sea salt and coriander is zippy and refreshing with herbal citrus notes and a salinity balancing the puckering sour acidity. We were tempted to save this one for summer but on a hot spring day, Goseanna absolutely hits the spot!
Peach Jam
Two Roads Brewing Co. — Stratford, CT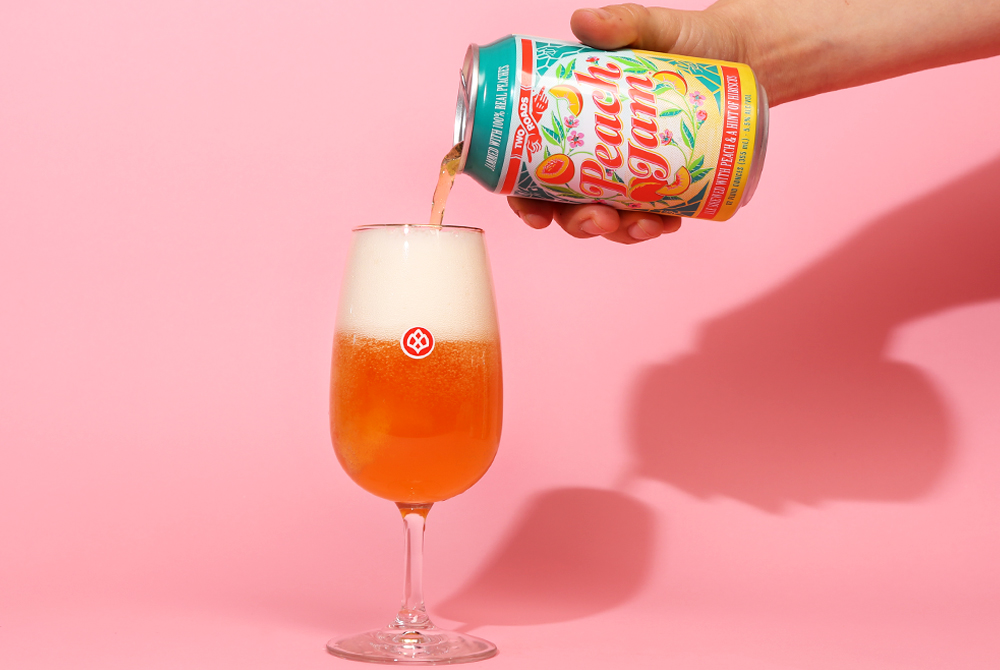 Wheat Ale — Tart, refreshing, and flavorful. This beer has it all. Brewed with peaches and hibiscus, this wheat beer maintains a strong, jammy fruit flavor with every sip. There's a full-body and velvety mouthfeel, but the light acidity keeps this beer extremely drinkable.
Peach Jam is meant to be enjoyed on a sunny spring day. But, we'd highly recommend cracking one open to brighten those dreary April showers.
Symphonize
WeldWerks Brewing Co. + Moksa Brewing Co. — Greeley, CO + Rocklin, CA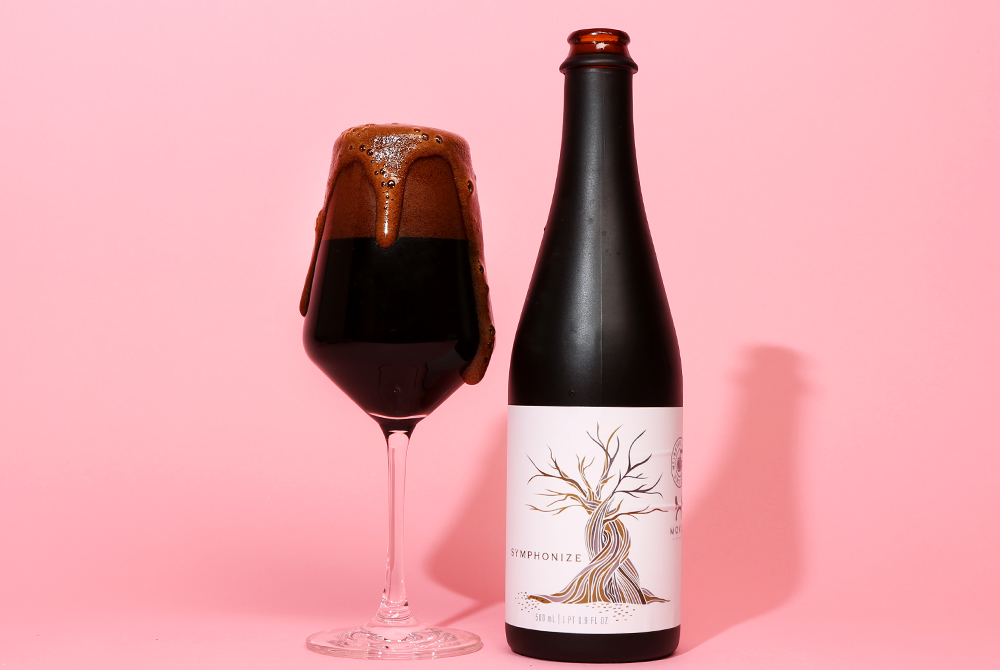 Imperial Stout — Everything up to this point was light, zippy, refreshing. Well, meet the antithesis.
Maybe it's odd that we'd include a thick, rich, boozy stout on a list of beers for spring. But, hear me out.
In between that cheery spring sunshine you'll get days of cold, bitter rain or gloomy skies. The temperature drops and you swap stylish 5-inch shorts for baggy sweatpants. These are the days you'll be thanking Hop Culture that you stocked up on an insanely decadent barrel-aged imperial stout. You're welcome.
Symphonize is as close to a "spring pastry stout" as you're going to get. A collaboration beer between Weldwerks and Moksa, Symphonize was aged for 21 months in a blend of 5- to 10-year-old bourbon barrels. It's strong and stocky with tobacco, date, toffee, brownie, and caramel flavors. But, it's also one of Weldwerk's most restrained beers.
When it comes to pastry stouts, Weldwerks doesn't play it subtle. But, Symphonize isn't indulgent. It delivers complex barrel character and a blend of sweet and bitter notes and then backs away. Sure, there's a weight and lingering sense of warmth, but it doesn't pull you down in sickly sweet excess. Symphonize is a roaring campfire on a cold March evening. And it's perfect for spring.
Liked this article? Sign up for our newsletter to get the best craft beer writing on the web delivered straight to your inbox.