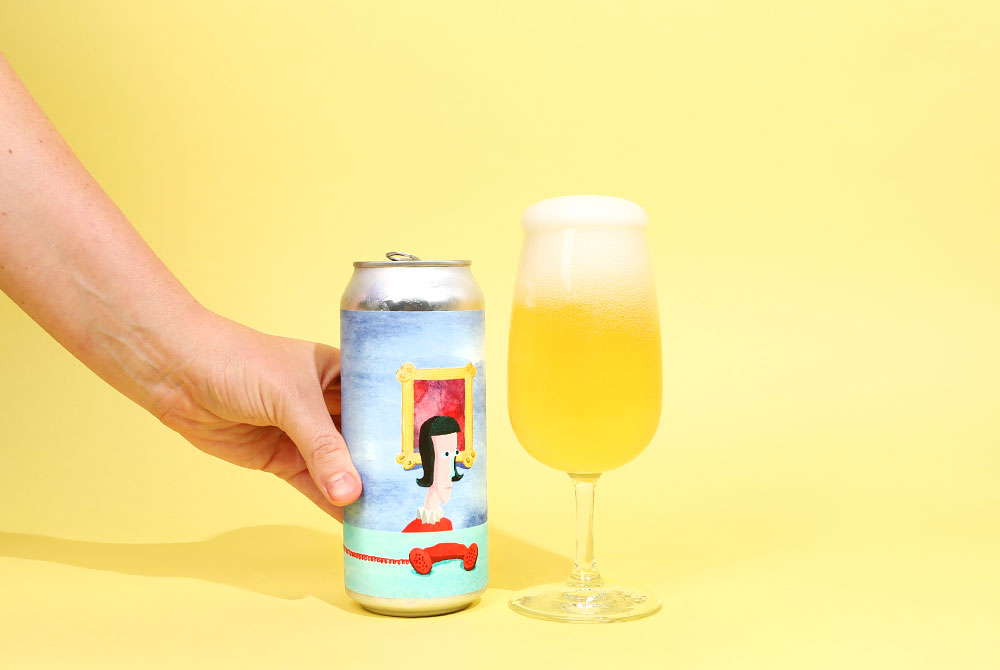 Photography by John A. Paradiso
I know I wax poetic about lagers from time to time. And you'll likely catch me enjoying a West Coast IPA or even a pastry stout every now and then. But, if you ask what my single favorite style of beer is, I'll likely respond: "Saison."
It was almost certainly my time spent in Amsterdam, during my early drinking years, where I harbored a love for traditional Belgian and Dutch saisons. The style is so supremely drinkable, so utterly perfect alongside beer, and so invitingly approachable for non-beer drinkers.
Plus, there are several notable American breweries that share my reverence for the style and have brewed their own versions of the style. What continues to charm me about these saisons is that, while there's a unifying set of characteristics, each brewery imparts its own personality into saison. A farmhouse ale from Oxbow tastes different from an Ale Apothecary saison. Which in turn tastes different from a Suarez Family saison. And so on and so forth.
Sure, beer drinkers on Instagram or Reddit aren't exactly clamoring for farmhouse ales in the same way they are milkshake IPAs or fruited sours, but we've seen the likes of The Referend, Casey, Holy Mountain, and Forest + Main gain serious notoriety among passionate craft beer fans.
So, why not spend a bit diving into the funky and wild world of saison?
What's a Saison?
French for "season," Saison is a traditional, pastoral ale that originated in the farmhouses of Wallonia, the French-speaking region of Belgium. The historic style is characterized by low alcohol, a light body, and high carbonation. Expect an ester spice taste and supreme dryness.
One of the beautiful things about saison, though, is that the style is relatively open to interpretation. So, brewers might lean into the hoppier side of things, drawing inspiration from beers like XX Bitter from De Ranke. Or, brewers could channel the lambic producers of Belgium for a more complex, wild interpretation of the style.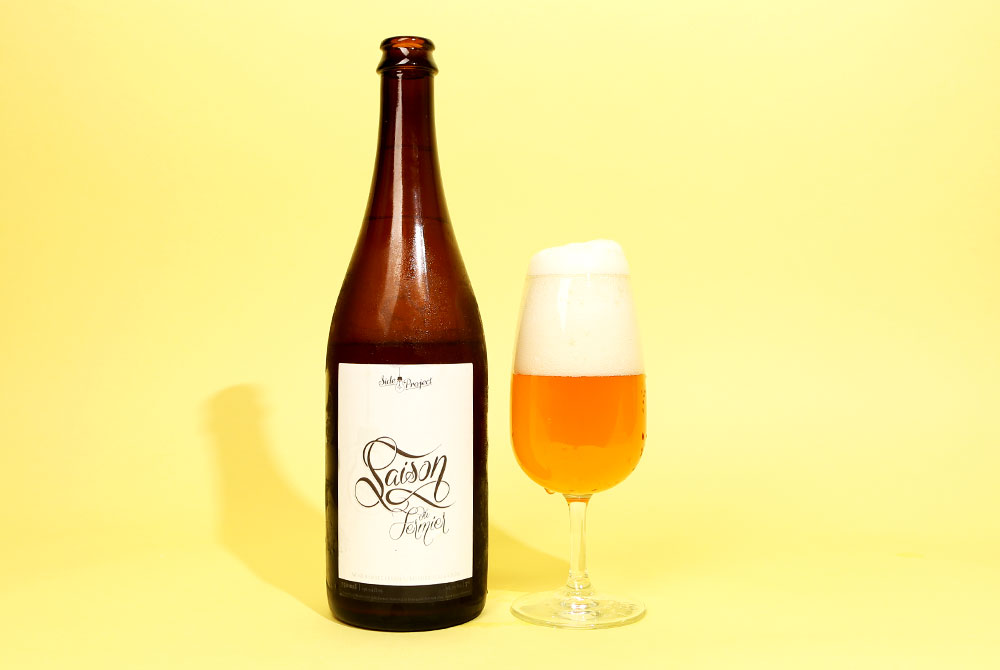 "Saison is such a beautifully romantic beer family in that it doesn't have those formal parameters that judges like to confine other beer 'styles' to," shares Forest + Main's owner Gerard Olson. "I take a lot of inspiration from Yvan de Baets' essay in Phil Markowski's Farmhouse Ales. A saison for me can be so many different things, but I want it to check a few boxes, many of which de Baets lists at the end of his essay. It should be very dry, quite hoppy, have a very expressive yeast character, and have a sort of rustic edge – whether that's coming from a mixed fermentation, mysterious yeast cultures or processes, or just that magic that seems to infuse the best saisons, a reflection of the time and place they are produced."
Saisons were, historically, beers of necessity. Brewed for farmers to quench their thirst in the warmer months, saisons should approach balance and high drinkability. And, while the style is typically low in alcohol, American interpretations have seen the ABV creep up. Still, saison drinkers should find a light tartness and a dry finish.
Olson from Forest + Main sums it up pretty elegantly: "The most honest saisons reflect the specific places (and times) they are made."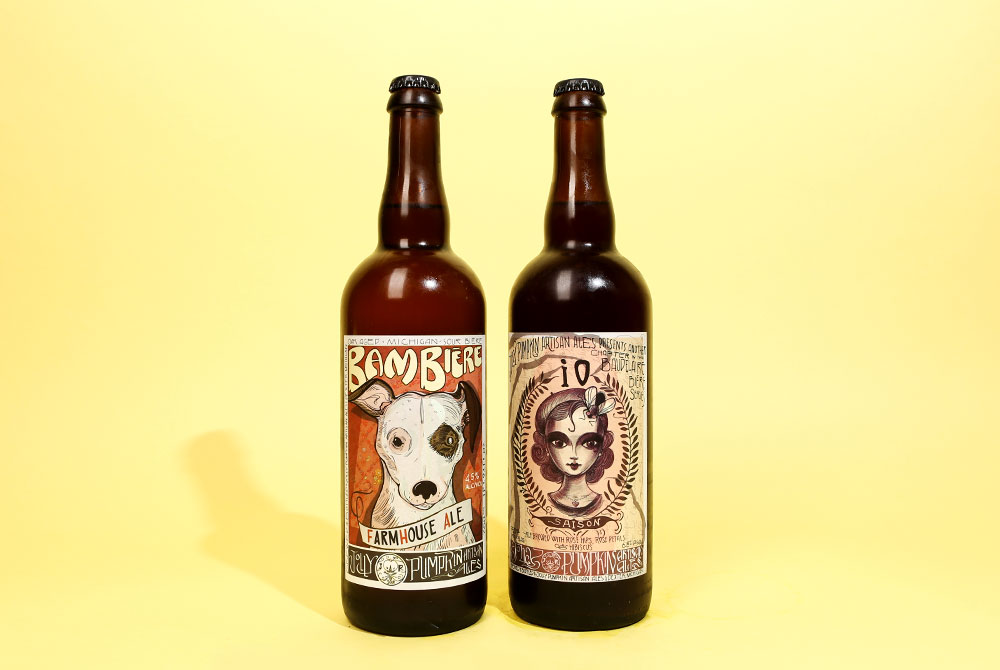 What's the Difference Between a Farmhouse Ale and a Saison?
The specifics tend to get muddied in personal preference and opinion, but most brewers would agree that while saison refers to a specific style, farmhouse ale stands in as a sort of catch-all for any ale that's "saison-ish." Within that guideline you'll find grisettes, low ABV Belgian sours, some pale ales, and table beers.
However, if you're looking to dig deeper, there are those that think both saisons and farmhouse ales have narrower definitions.
"I side with early Shaun Hill and present-day Marika Josephson in thinking that a beer that purports to be a farmhouse ale ought to, at the very least, have something to do with a farm, with local agriculture," shares James Priest, owner of The Referend Bier Blendery. "I would also appreciate it if the brewing of saison necessarily meant that the season in which it was brewed was permitted to influence the beer's character."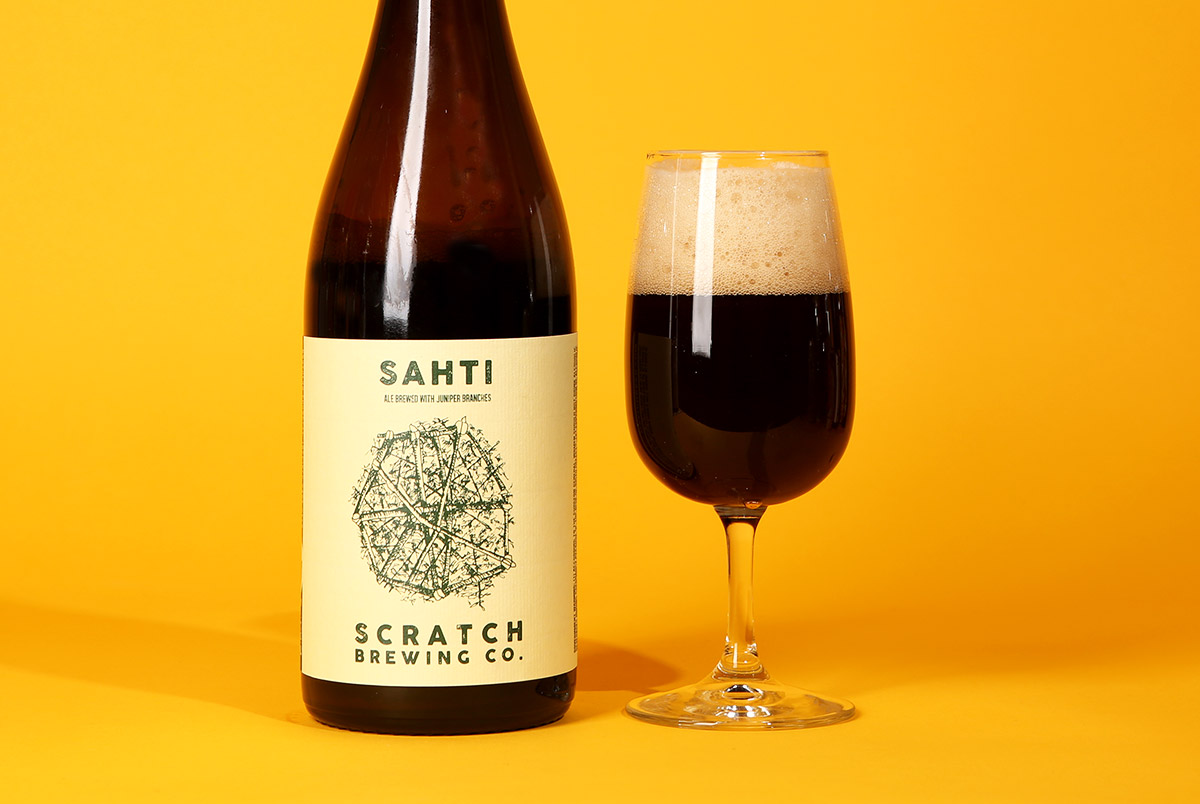 Marika Josephson, owner of Scratch Brewing Co., continues the sentiment, "I think it's important to preserve the notion of farming for the sake of small farmers and investments in small-scale agriculture, so I think that the term "farmhouse," when used to describe beer, should specifically refer to beer made with ingredients farmed by the brewery. That beer doesn't at all have to be based on the guidelines for a "saison." I think that what's important for a farmhouse beer is that the ingredients are grown by the brewery; that if the brewery can't grow the ingredients, they source them as locally as possible; that they look to their own indigenous water and yeast; and that they try to serve their community first and foremost."
21 of the Best Saison Breweries to Try Right Now
Below we've rounded up several of our favorite saison producers in the country. You'll find a mix of readily accessible options, some that will likely be available in your local craft beer bottle shop, and a few that will be tough to find.
There are plenty of fantastic breweries trying their hands at the style and these are just a select few. So, if you have a personal favorite, let us know! Breweries are presented below in alphabetical order.
The Ale Apothecary
Bend, OR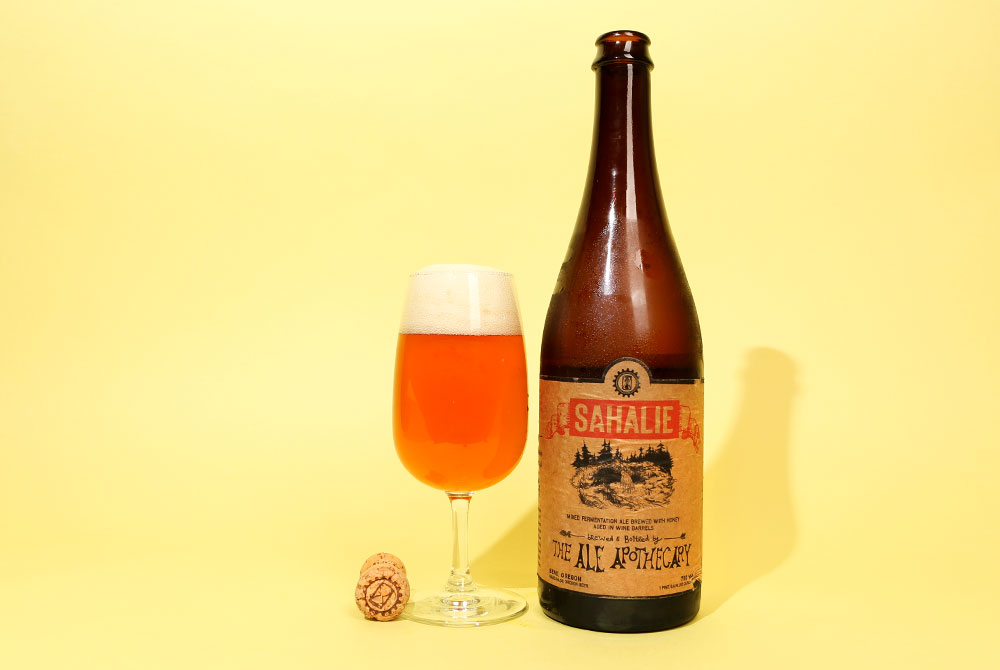 Saisons to Try From The Ale Apothecary: Grisette, Sahalie, and Sahati
The Ale Apothecary is a genuine farmhouse brewery. Co-founders Staci and Paul Arney launched the brewery with a passion to explore the native agriculture of Oregon and tap into the roots of brewing culture. Paul brewed his first beers on a manual brewhouse, using water from the Tumalo Creek behind the Arney's property, capturing yeast from the environment, sourcing malt and hops from Oregon, and foraging for adjuncts in the woods. The Ale Apothecary's beers might not fit neatly into the Saison category, but the process and final product reflect the seasonality and intentionality of those early farmhouse ales.
Allagash Brewing Co.
Portland, ME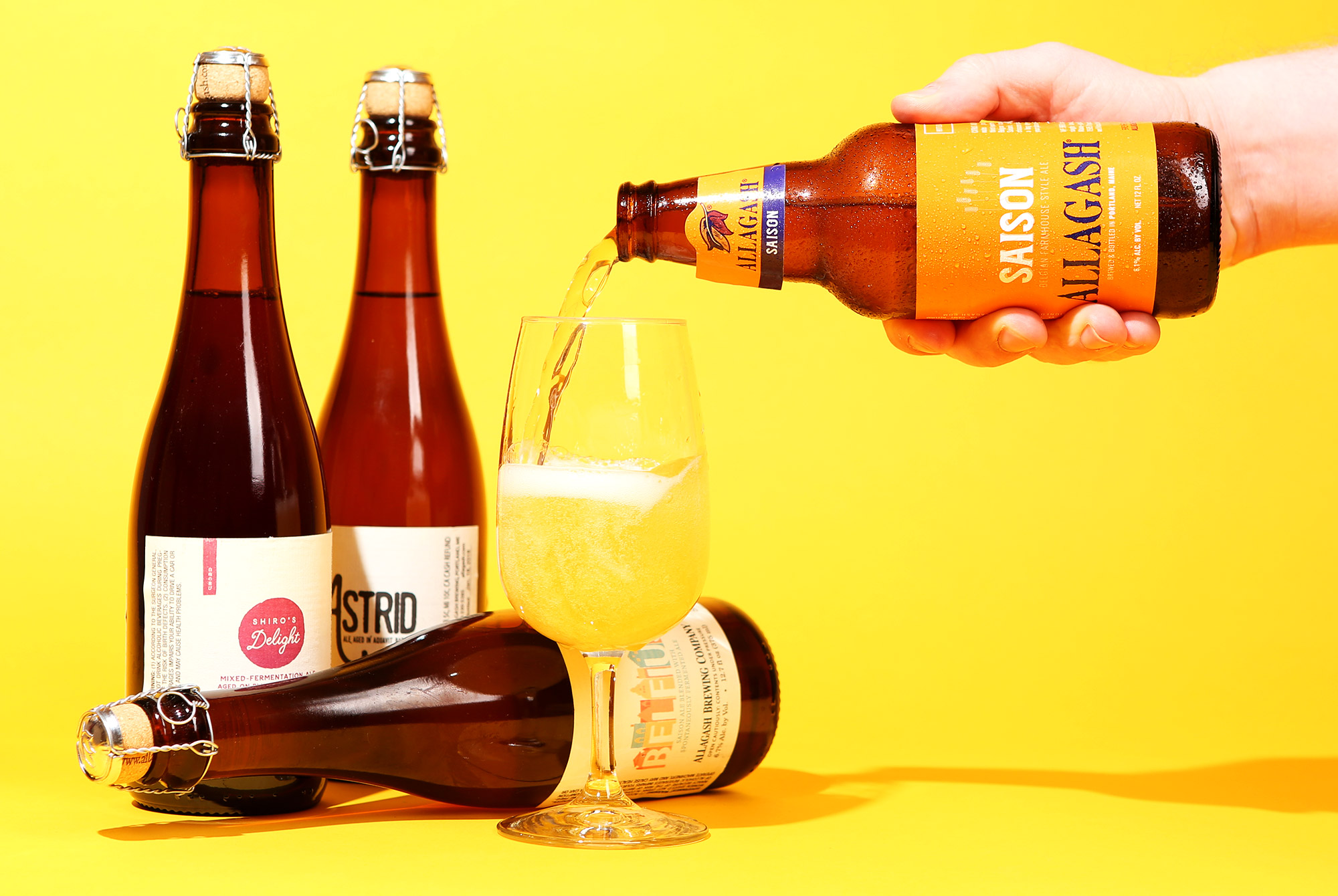 Saisons to Try From Allagash Brewing Co.: Allagash Saison, Saison Gratis, and Shiro's Delight
For exceptional American interpretations of Belgian classics, look no further than Allagash. Not only are they delicious, they're widely accessible. From spontaneously fermented sour ales to crisp and clean saisons, Allagash never misses. Nearly every beer from the Portland, Maine-based brewery is perfect. The eponymous Saison was a genre-defining beer and Allagash continues to experiment within the farmhouse ale category. "As a brewery, we've gotten plenty of range out of the style," shared Jason Perkins, Allagash Brewmaster. "There's Allagash Saison, brewed with a traditional saison yeast to be super dry with a peppery and tropical aroma. We also have saisons like Darling Ruby, a grisette that's brewed with grapefruit juice and zest." When asked about his favorite example of the style, he was quick to honor the Belgian tradition, "If you're asking for a hallmark saison, that would be Saison Dupont for sure."
Birds Fly South Ale Project
Greenville, SC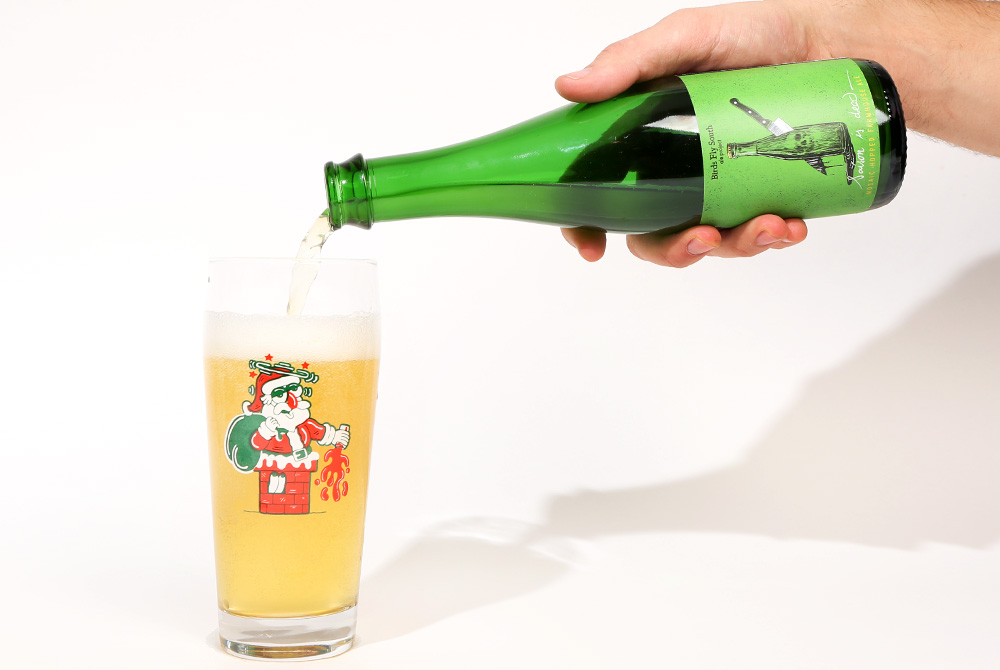 Saisons to Try From Birds Fly South Ale Project: Brand New Eyes, C'mon Sunshine, Saison Is Dead, and Skin & Bone
Birds Fly South is loud and proud of its love for all things funky. The Greenville, SC brewery may offer a healthy lineup of clean beers (decadent stouts and hazy IPAs galore), but the brewery always comes back to its center. Saisons and farmhouse ales are beers of passion for Birds Fly South. All of their funky offerings feel like true celebrations–like the brewers were joyful brewing and bottling this particular beer. And enjoying a beer like Saison Is Dead or Skin & Bone is truly a marvelous experience. Long live saison!
Brewery Ommegang
Cooperstown, NY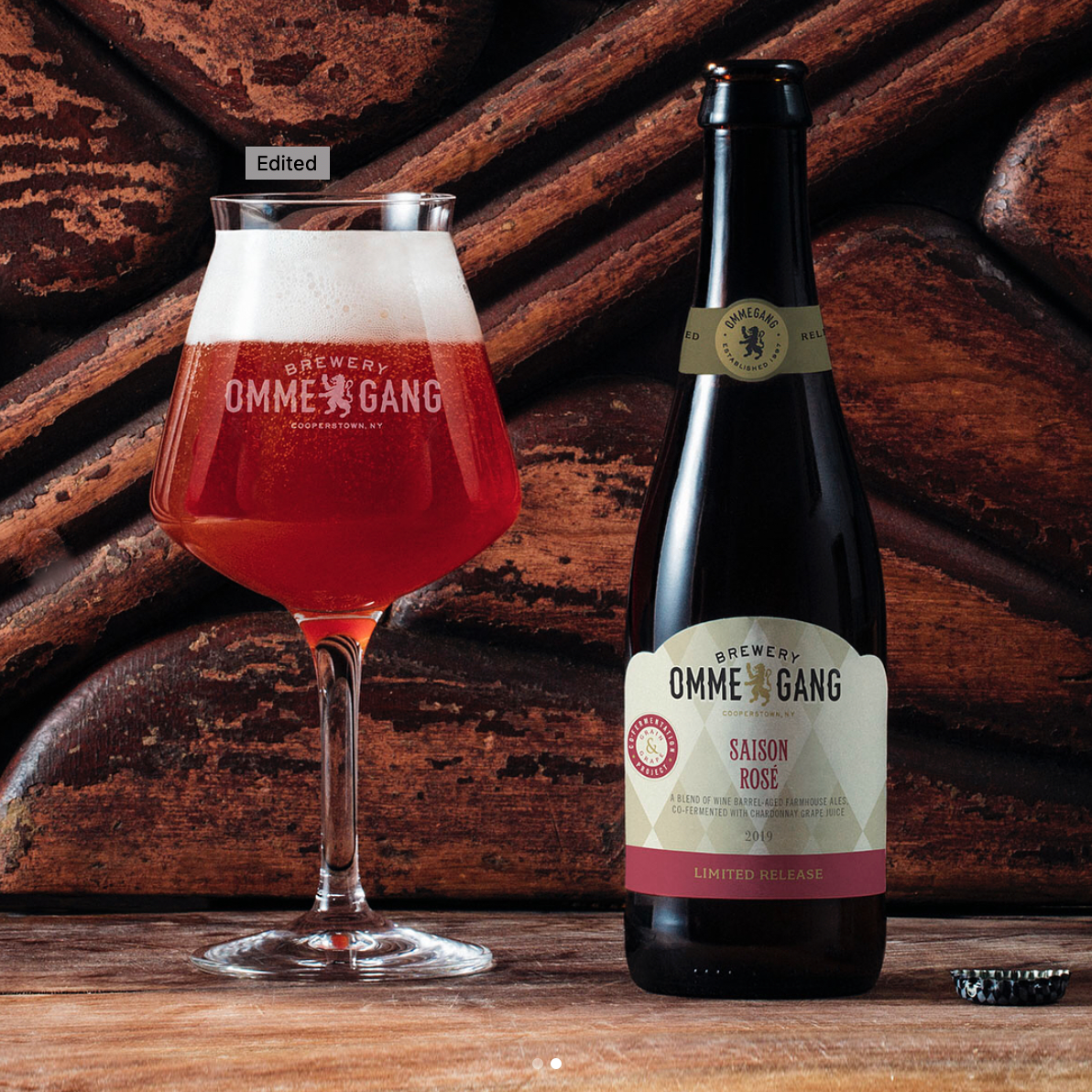 Saisons to Try From Brewery Ommegang: Hennepin, Saison Rosé, and Saisonztraminer
Brewery Ommegang is one of a couple breweries you'll likely find on the shelves of any old bottle shop. The Cooperstown brewery isn't among the "hypest" breweries around, but Ommegang manages to produce some spectacular Belgian-style beer. Not least of which is their lineup of saison. Hennepin is a classic but if you manage to find a specialty one-off or seasonal ale, we recommend scooping it up.
Burial Beer Co.
Asheville, NC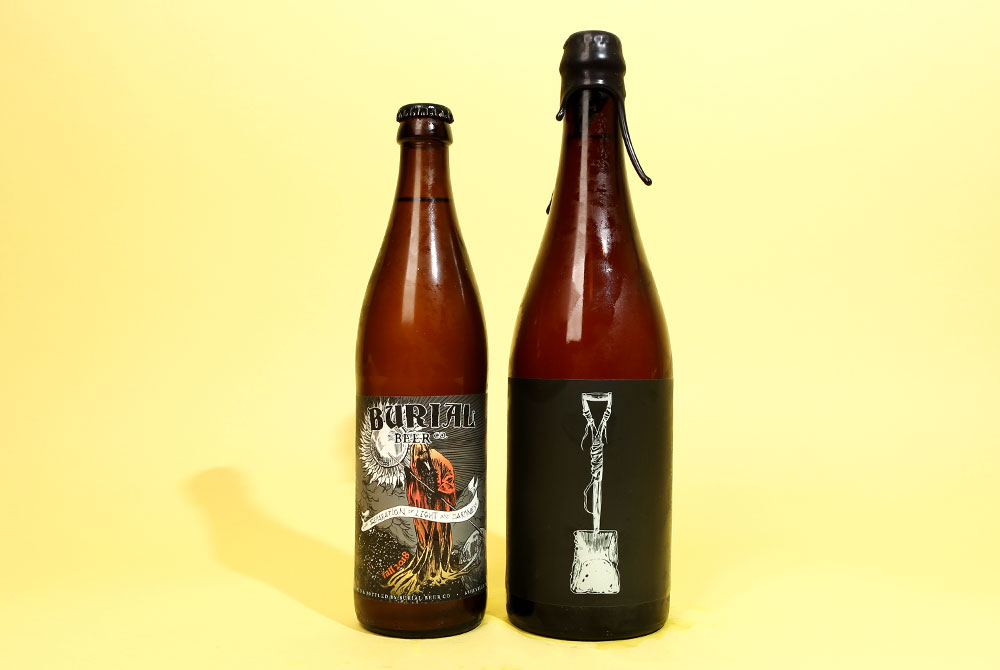 Saisons to Try From Burial: Ceremony of Exhumation, Camp Saison, Blade and Sheath, and The Separation of Light And Darkness
Burial Beer Co. is one of the many North Carolina brewery producing exceptional farmhouse ales. Although where others might lean into the delicate side of saisons, Burial is rough and metal. That doesn't mean they take any less care in the presentation of their beer. On the contrary, Burial can and bottle designs are iconic and evocative. And the liquid inside is gorgeous.
Casey Brewing and Blending
Glenwood Springs, CO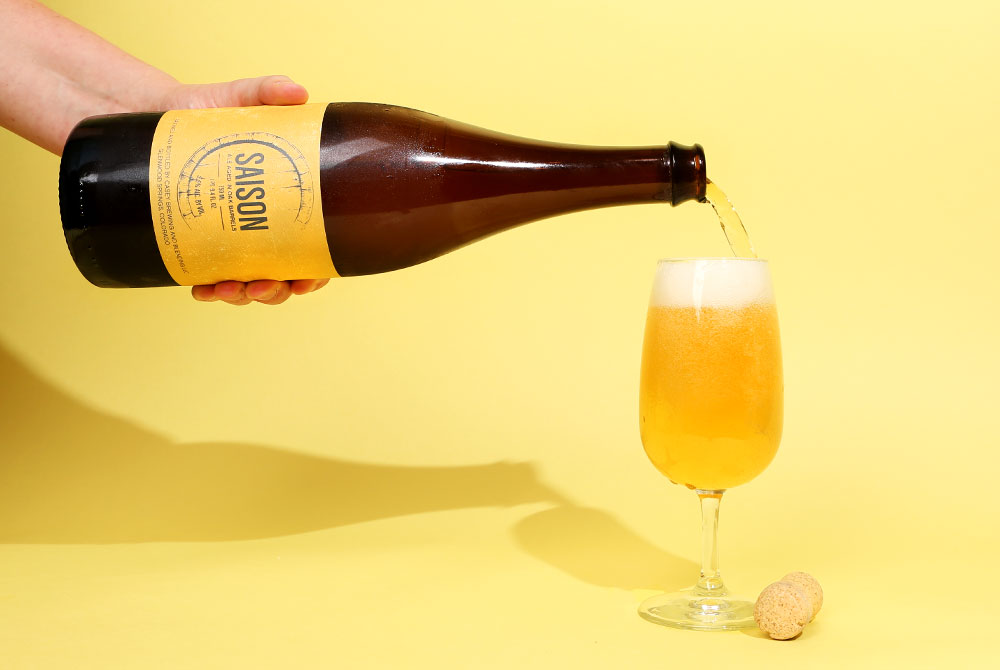 Saisons to Try From Casey Brewing and Blending: Distant Relatives, Fruit Stand, and Saison
Casey Brewing & Blending has found a way to make saisons and farmhouse ales exciting for even the haziest of boys. To be fair, they didn't set out with that intention. Founders Troy and Emily Casey simply did what they knew how to do: make an exceptional product. The Glenwood Springs-based brewery and blendery uses nearly 100% Colorado ingredients when brewing their beer and a carefully constructed house culture consisting of saison yeast, brettanomyces, and lactic acid bugs during fermentation. The Casey team is a patient one; they allow fermentation to do its thing over extended periods of time in open-top oak fermenters. The end product, whether fruited or not, is luscious and communicates the care taken in making each beer.
Fonta Flora Brewery
Morganton, NC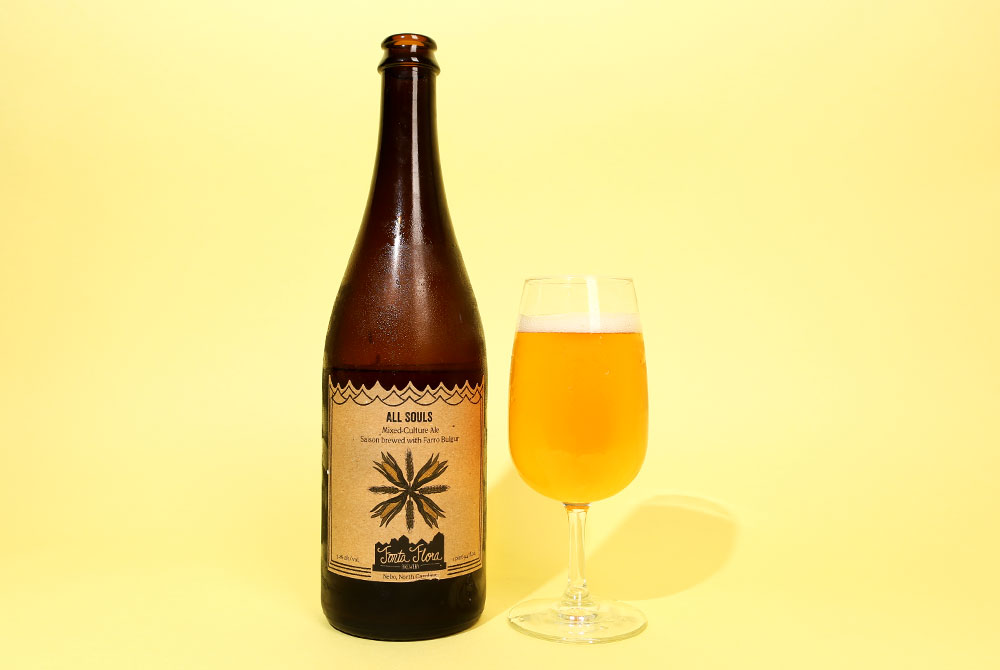 Saisons to Try From Fonta Flora Brewery: All Souls, Brutus, and Underground
Fonta Flora has quickly proved to be one of the best breweries in the Southeast. A true farmhouse brewery, Fonta Flora brews with local agriculture to craft unique beers loaded with a sense of time and place. But, the beauty of this brewery is their willingness to opt for simplicity over complexity (without sacrificing quality, mind you) from time to time.
Forest + Main Brewing Co.
Ambler, PA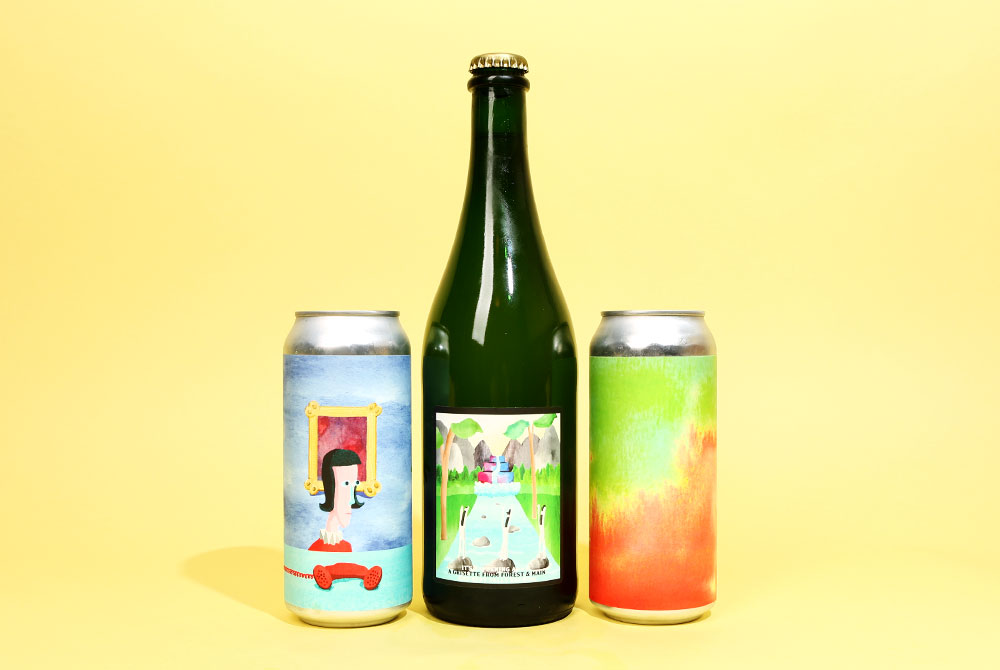 Saisons to Try From Forest + Main Brewing Co.: Charles Was, It's Happening Again, Marius, Solaire Reserve, and Summer Friend
Come for the fantastic can art, stay for the phenomenal saisons, pale ales, and ESBs. Forest + Main is one of the best farmhouse ale producers in the country and has nailed the canned saison, a format that seems to have boggled many brewers. The brewers even cultivate yeast on the cherry blossom tree in front of the brewery imparting a specificity to their beers. Few breweries manage to achieve such intentionality and, honestly, fun in their beers as Forest + Main. "Most all our saisons are pretty low in alcohol, have lots of European hops, and are mildly funky and acidic," says Owner Gerard Olson. "But beyond that, they seem to have a personality that wants to hang out in the sun with some pals enjoying a slow afternoon."
Hacienda Beer Co.
Baileys Harbor, WI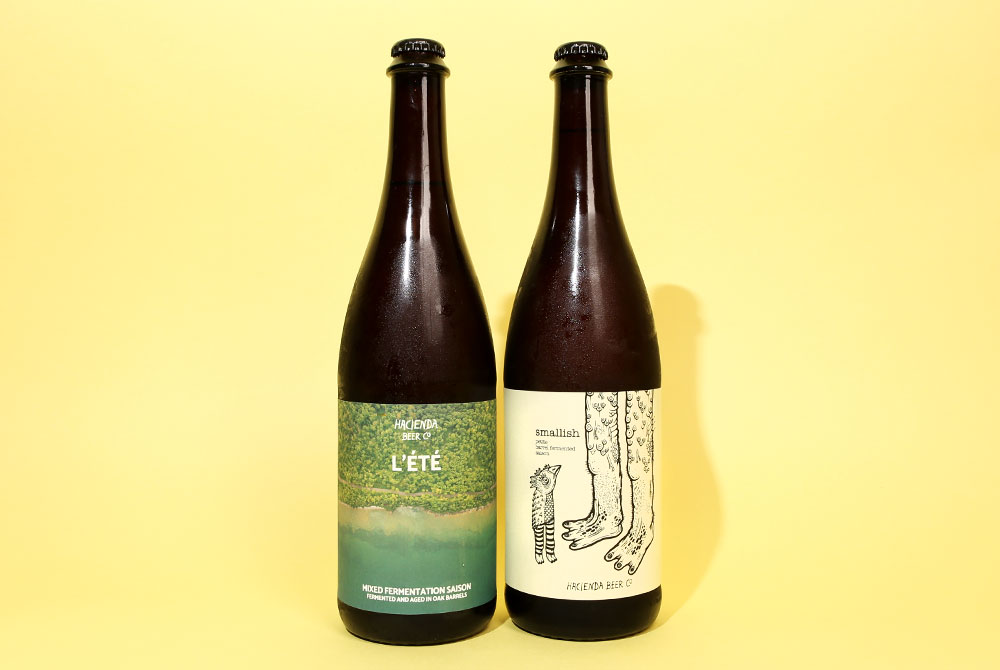 Saisons to Try From Hacienda Beer Co.: L'Ete, Motel Citroen, Smallish, and Strange Waves
We first fell in love with the Baileys Harbor brewery for their surprisingly balanced hazy IPAs but we've come to regard Hacienda as one of our favorite midwest saison breweries. Beers like L'Ete and Smallish are restrained and highly approachable. And, they pair with just about any food. Hacienda's beers have begun popping up in various bottle shops so keep your eyes peeled for some funky Wisconsin goodness.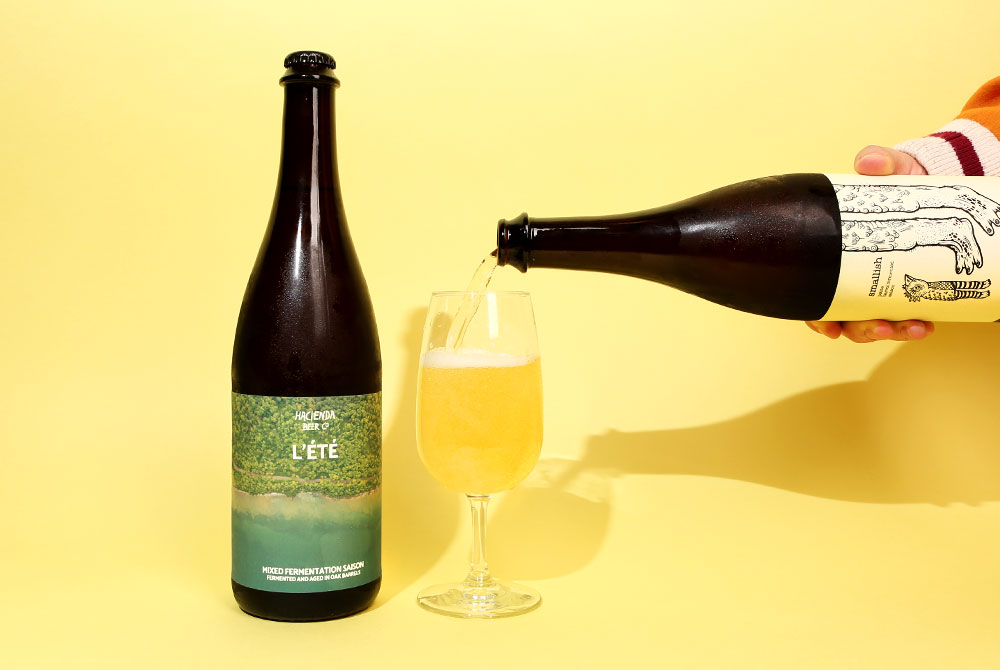 Holy Mountain Brewing Co.
Seattle, WA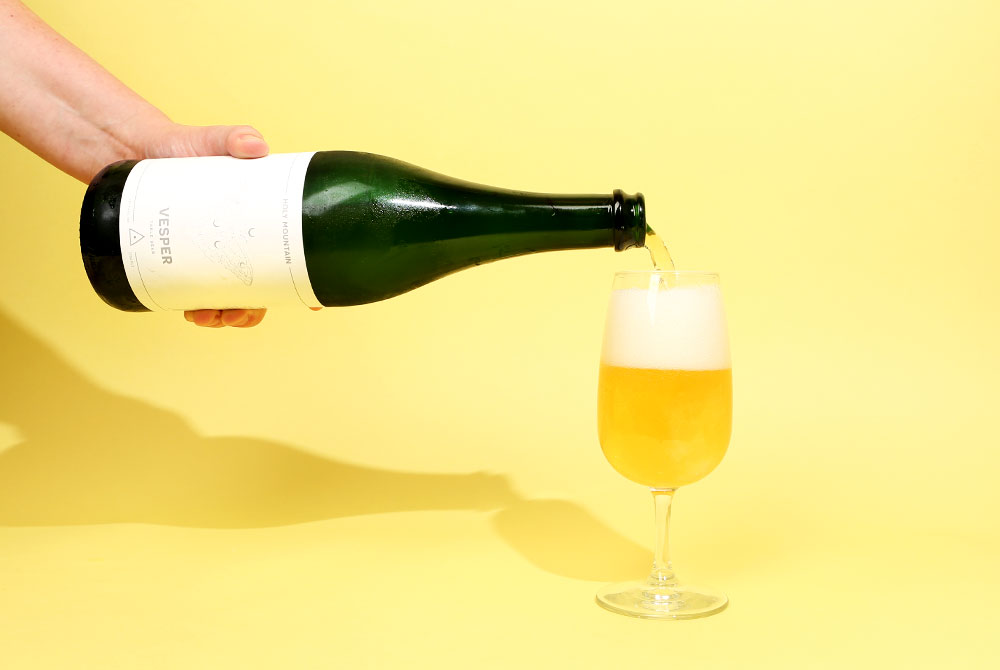 Saisons to Try From Holy Mountain Brewing Co.: The Goat, The Seer, and Vesper
Surprisingly, some of our favorite saison brewers tend to be huge metalheads. Maybe it's that endless search for balance–a ripper of a guitar solo matches perfectly with a delicate, effervescent farmhouse ale. Whatever the case, Holy Mountain crushes it. The Seattle brewery produces some stunning examples of the style. Holy Mountain's beer are both rustic and historic, and perfectly suited for modern palates. The funk profile is balanced and a bit floral, again softening that harsh exterior.
Homage Brewing
Pomona, CA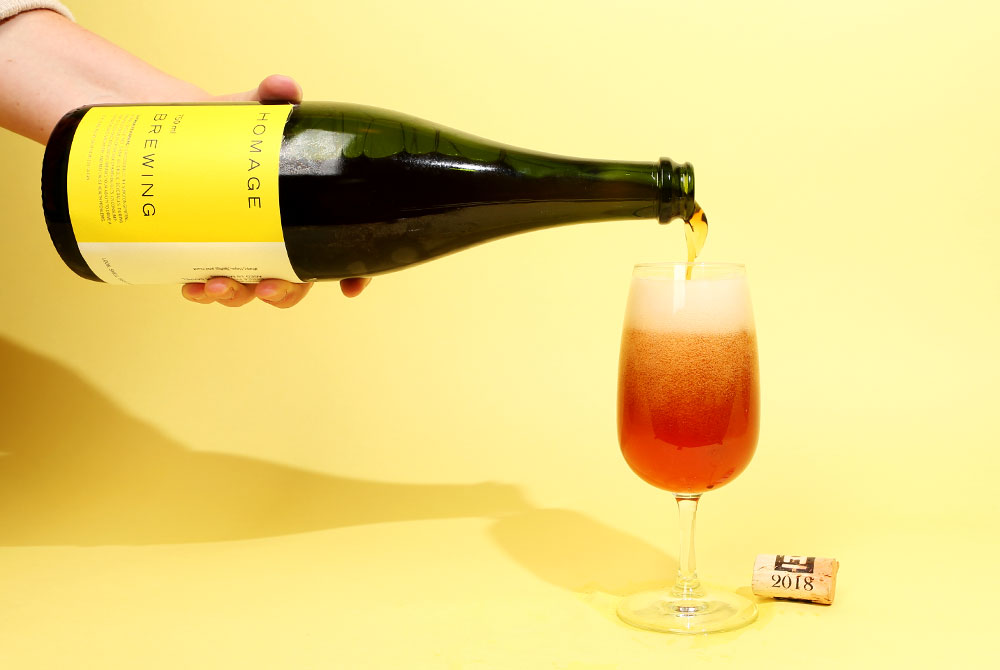 Saisons to Try From Homage Brewing: Bonsoir Lune, Colour Orange, Hop Solera, and Saison Spritz.
We've sung the praises of Homage Brewing in the past, but it bears repeating that Homage makes stellar Belgian-inspired ales. Founders Matt and Lauren Garcia have taken notes from some of the best natural wineries in California, embuing their base saisons with some lovely acidity and terroir evocative of our favorite Piquettes or Sparkling Zinfandels.
Hill Farmstead Brewery
Greensboro Bend, VT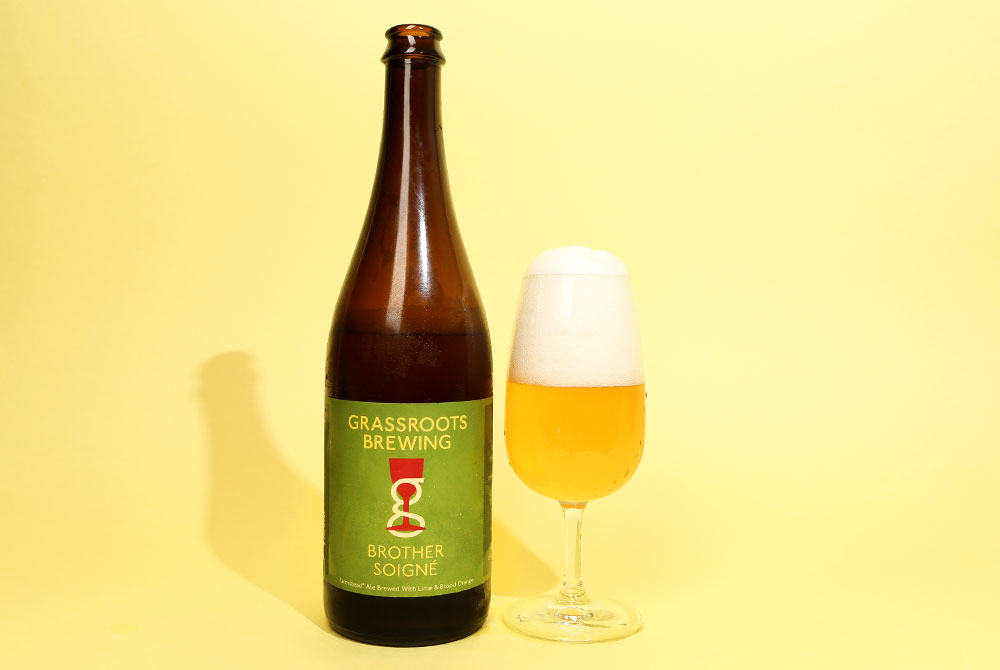 Saisons to Try From Hill Farmstead Brewery: Anna, Arthur, Brother Soigné, and La Vermontoise
Hill Farmstead is widely regarded as perhaps the best American saison brewery. The remote Vermont farmhouse brewery helmed by enigmatic Shaun Hill is a mecca of Belgian inspiration lovingly translated to the American landscape. Hill even trademarked the term Farmstead ale to preserve his intentionality with this style. Plus, he launched a side brand Grassroots Brewing to further explore the world of Farmstead ales. You truly can't go wrong with any of the offerings from Hill Farmstead. And, while they might be difficult to find beyond the walls of the brewery, I recommend taking every opportunity you get to try these beers.
Jester King Brewery
Austin, TX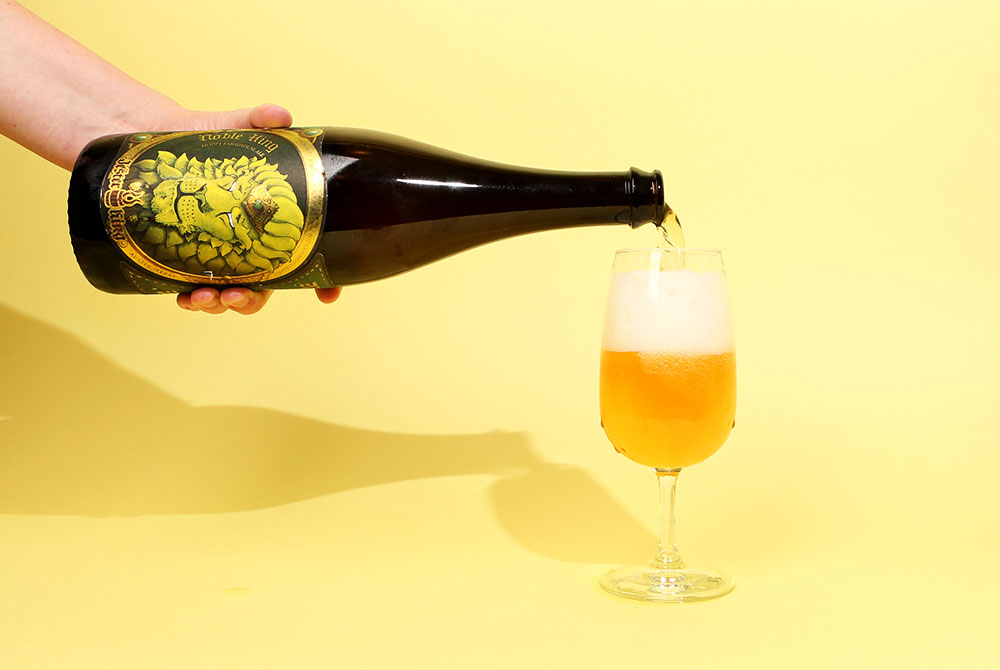 Saisons to Try From Jester King Brewery: Biere de Miel, Das Uberkind, Le Petit Prince, and Noble King
No conversation about the American saison is complete without mention of Jester King Brewery. The Austin, TX farmhouse brewery has been producing some of the country's best farmhouse ales for years. Moreover, many of their bottles are relatively accessible. So, while their specialty releases are highly coveted, their widely distributed saisons are both affordable and damn delicious. Truly, if you see a Jester King beer, you can't go wrong.
Jolly Pumpkin Artisan Ales
Dexter, MI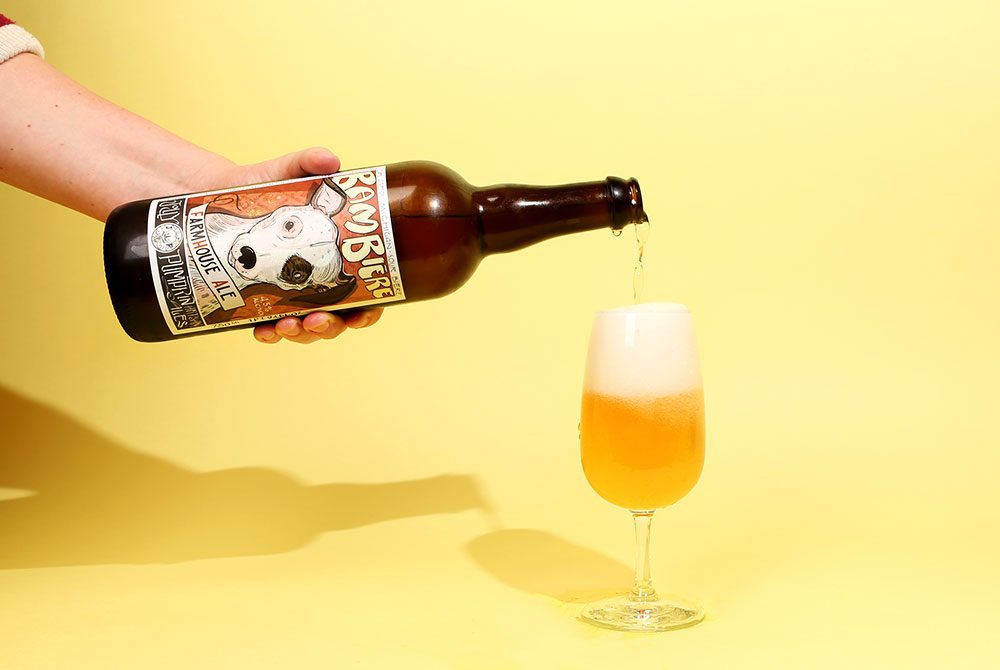 Saisons to Try From Jolly Pumpkin Artisan Ales: Bam Bière, Baudelaire Beer iO Saison, Bière de Mars, and Clementina
Another brewery that is nearly synonymous with the American saison, Jolly Pumpkin has been making delicious funky beer for over a decade. And, like Jester King, Jolly Pumpkin is ubiquitous. Everyone has tried Bam Bière. But it never gets old. And, rather than rest on its laurels, Jolly Pumpkin continues to innovate within the category experimenting with hoppy saisons and fruited sour ales.
Oxbow Brewing Co.
Newcastle, ME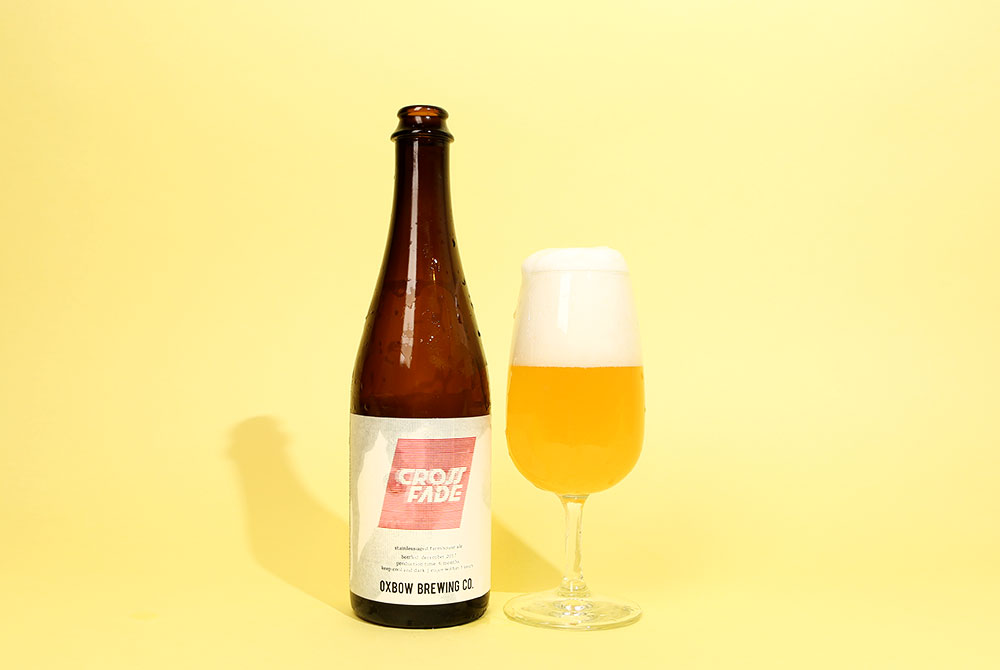 Saisons to Try From Oxbow Brewing Co.: Abrico, Crossfade, First Fruits, Magenta, and Sap Haus
I am firmly of the belief that Oxbow is one of the unsung heroes of American saison. Like Allagash, Oxbow is nestled in Vacationland brewing some stellar interpretations of Belgian Farmhouse ales. The brewery's explorations in fruit and funk has resulted in some of our favorite sour farmhouse ales. Plus, how can you ignore that beautiful font work on their labels? Don't sleep on Oxbow.
Perennial Artisan Ales
St. Louis, MO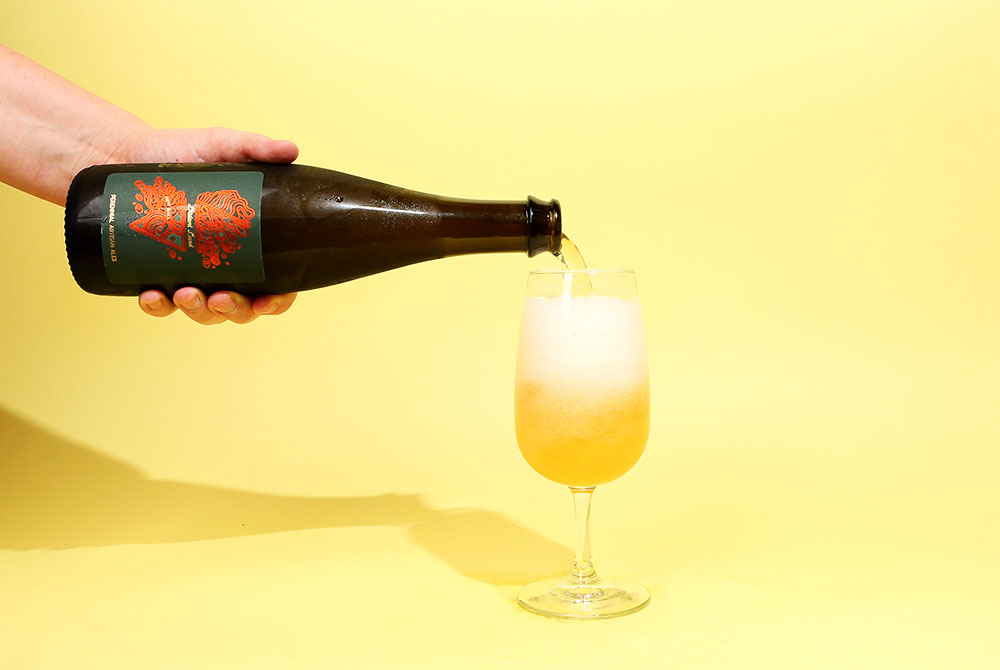 Saisons to Try From Perennial Artisan Ales: Distant Land, Prism, and Saison de Lis
Usually, when we're talking about Perennial, we're drooling over the brewery's decadent pastry stouts. But, it shouldn't be overlooked that the St. Louis brewery whips up some darn tasty saisons as well. Beers like Distant Land and Saison de Lis are elegant approaches to saison while Prism offers the brewery a chance to play within the style. Whether the flavors lean more floral or embrace the hoppier side of things, Perennial is a saison brewery worth seeking out.
The Referend Bier Blendery
Pennington, NJ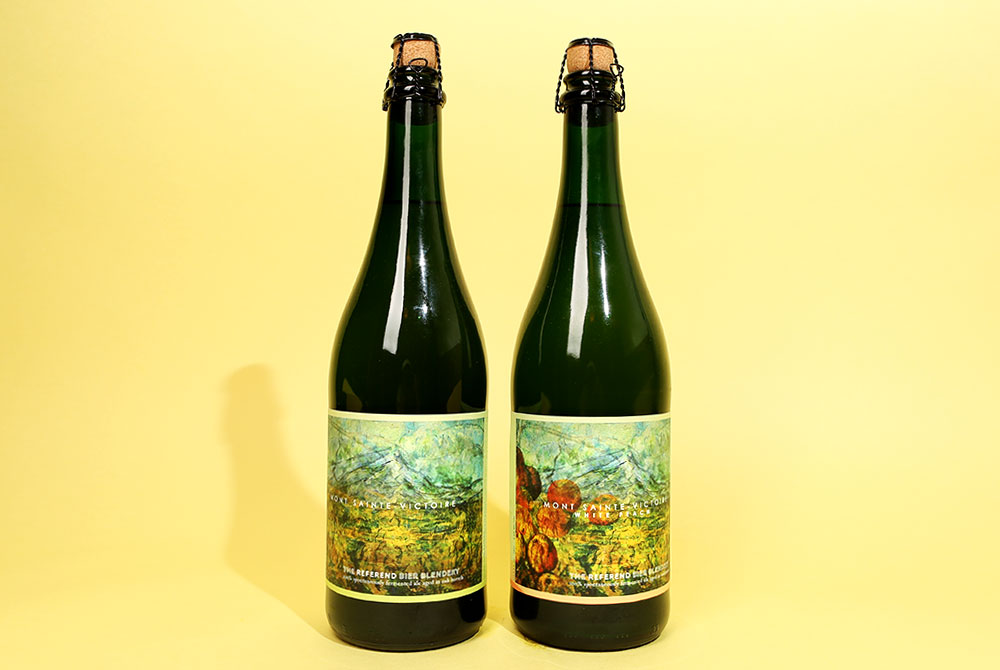 Saisons to Try From The Referend Bier Blendery: Juan Gris, Le Rouge et le Noir, and Mont Sainte-Victoire
The Referend takes a slightly different approach to the saison style. As you should know by know, all of the Referend's beers are spontaneously fermented. The base beers vary from tart Berliner weisse to refreshing witbier. While many, if not most, of The Referend's beers could fit into the broad farmhouse ale category, there aren't many "true saisons" from The Referend. Mont Sainte-Victoire is the brewery's truest representation of a saison so we'd highly recommend exploring all of the variants within this family.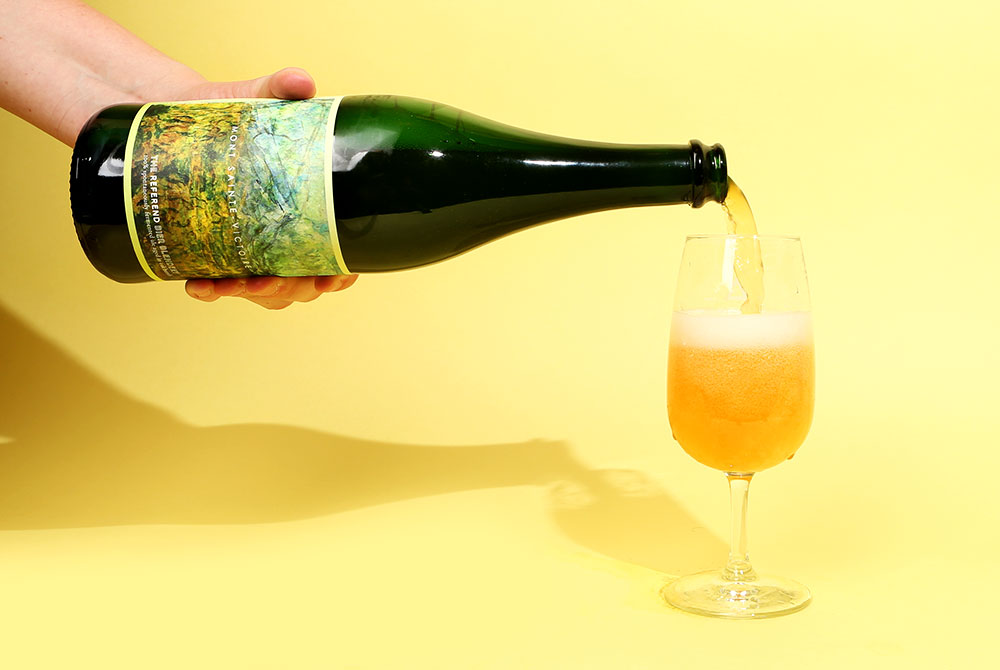 Scratch Brewing Co.
Ava, IL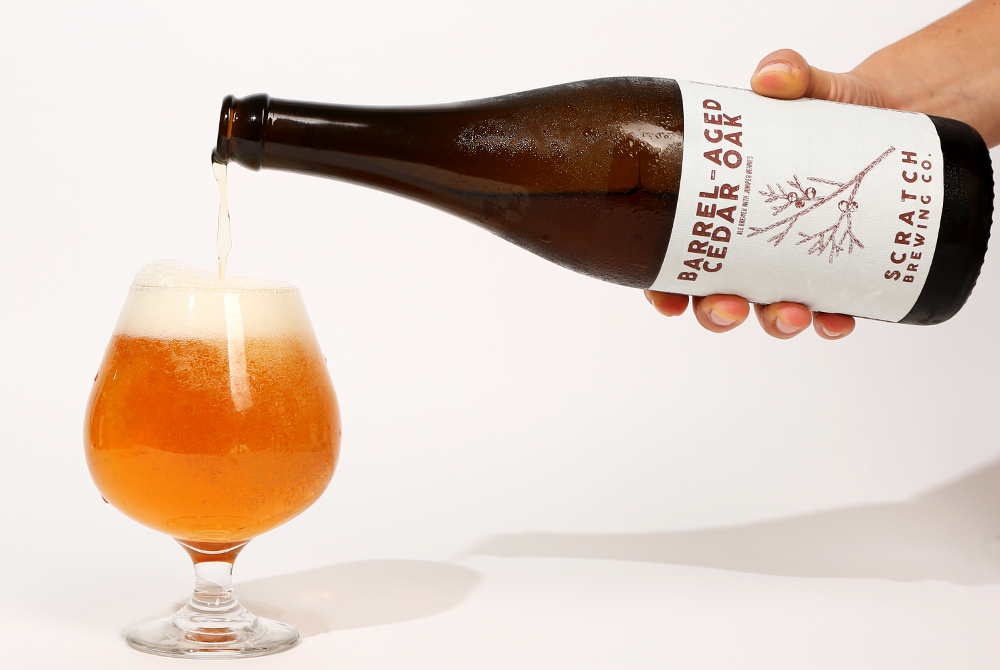 Saisons to Try From Scratch Brewing Co.: Cedar Oak, Chanterelle, and Sahti
Scratch Brewing Co. is one of the most special breweries in the United States. The farmhouse brewery forages many of the ingredients that wind up in its beer. So, you end up with delightfully floral, woodsy, smokey, and funky offerings from Scratch. The team at the Ava, Illinois brewery have progressed the American saison in myriad ways and it's encouraging to see folks still excited about the style. If you spot a bottle of Scratch we recommend snatching it up.
Side Project Brewing
Maplewood, MO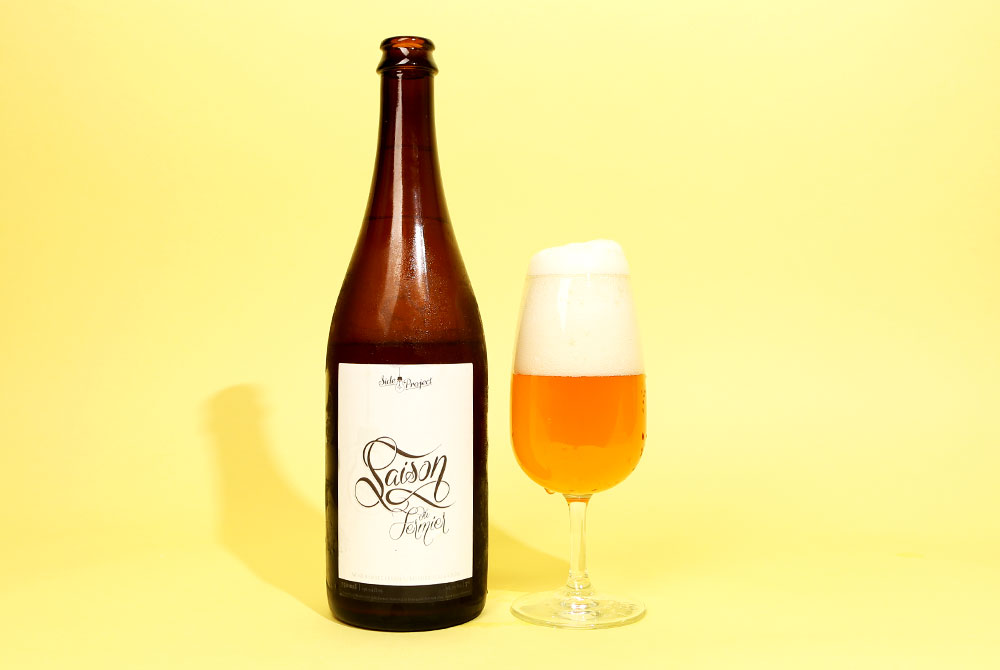 Saisons to Try From Side Project Brewing: Bière du Pays, Noir du Fermier, and Saison du Fermier
Side Project is another one of the American breweries that has managed to build excitement around saisons and farmhouse ales. Despite the fact that Side Project is a relatively new brewery, there's a sense of history and reverence in all of Side Project's beer. And while the brewery can pump out decadent, hype-worthy stouts, it can also produce delicate, beautiful grisettes and saisons.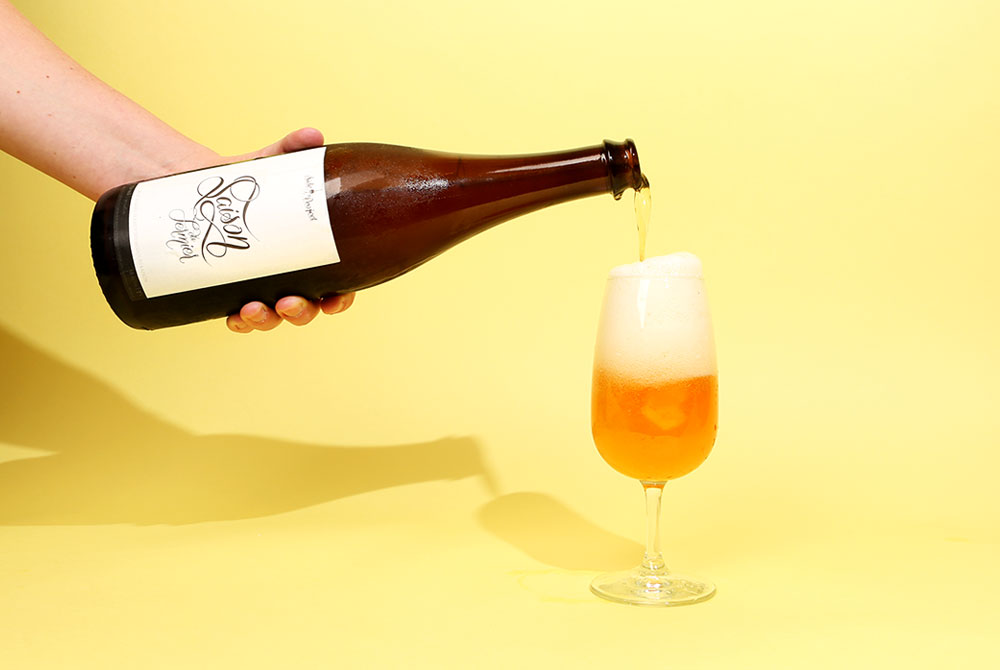 Suarez Family Brewery
Hudson, NY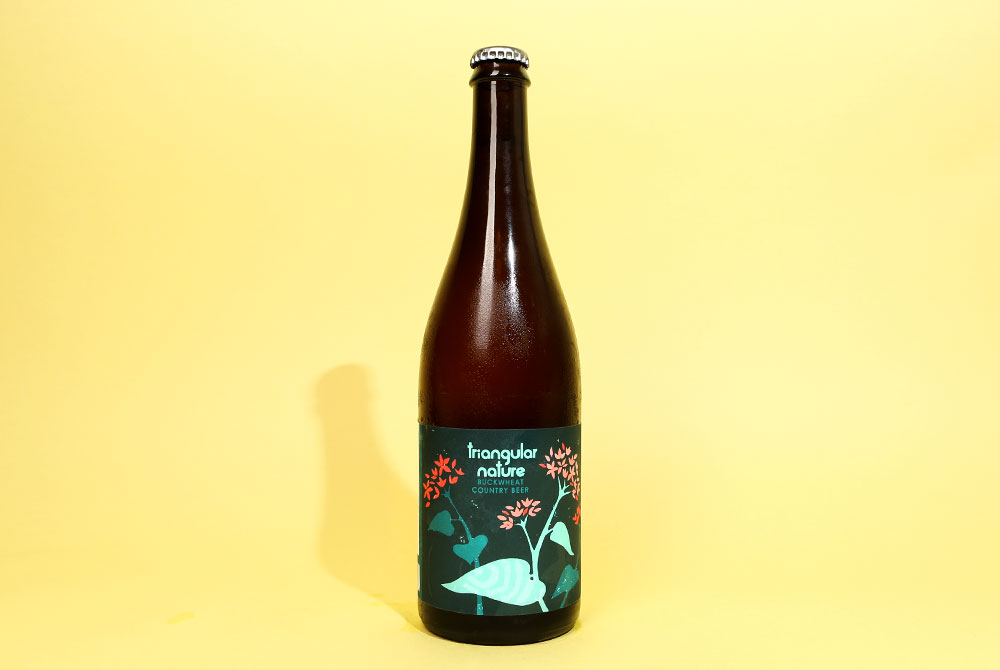 Saisons to Try From Suarez Family Brewery: Big Night, Postscript, Slow Bustle, and Triangular Nature
Suarez Family makes special beers. In addition to beautifully simple lagers, Suarez produces "country beers," the brewery's interpretation of farmhouse ales. Beers like Big Night or Triangular Nature are both subtle and complex with vibrant fruit flavors running up against a crisp and dry finish. Like many others on this list, a Suarez beer feels wholly unique to the brewery.
TRVE Brewing Co.
Denver, CO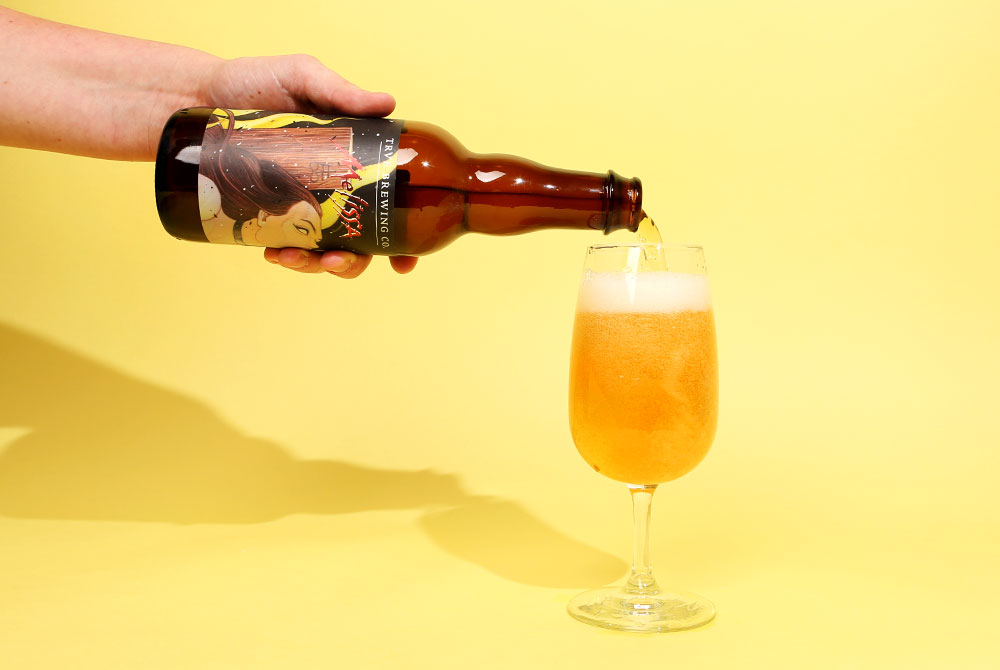 Saisons to Try From TRVE Brewing Co.: A Present For Those Who Are Present, Cosmic Crypt, Melissa, and Seven Doors.
Yet again, we find a brewery devoted to both metal and saisons. There must be a patter here. Whatever the reason, Denver's TRVE Brewing Co. manages to brew impeccable saisons that are lively and refreshing, with plenty of depth of flavor. A beer like Seven Doors is crisp, dry, and exceedingly drinkable while Melissa makes you stop and revel in the tart sensations.
Liked this article? Sign up for our newsletter to get the best craft beer writing on the web delivered straight to your inbox.