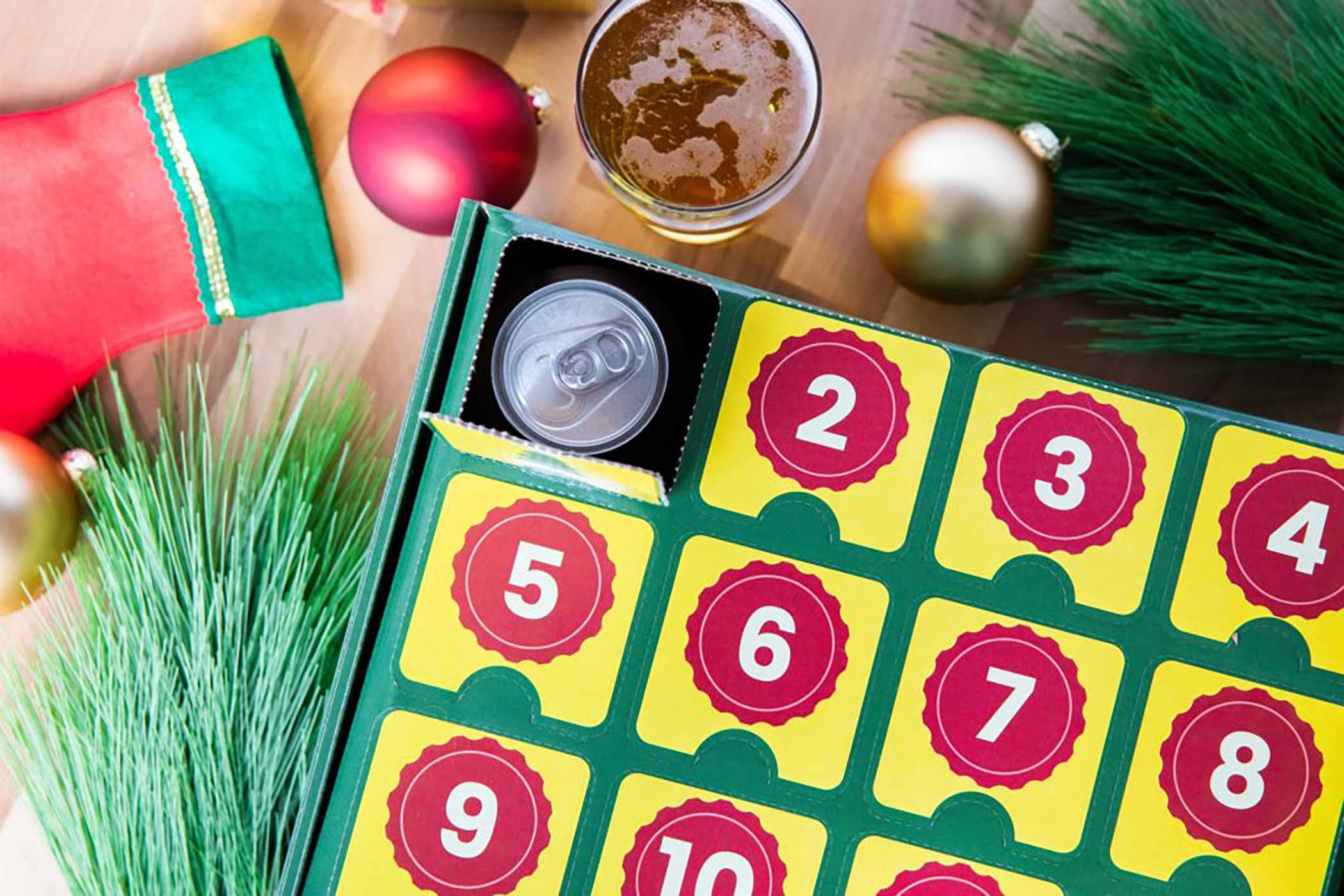 Photography courtesy of Brewvana by City Brew Tours
Oh, the holidays. A season to spend time with family, cook dinner with friends, and drink to our little hearts' content in front of the fireplace. But as much as we love it or hate it, the holidays are also a time for wrapping up our best beer gifts of the season and sending them on their merry way.
Whether you plunder gifts from under the tree on Christmas morning, share them on the first night of Hanukkah, unwrap them with family on the last day of Kwanzaa, give them to a friend during a game of White Elephant, or exchange them with your significant other on some random date that isn't any of these, presents are a part of many cultural holiday celebrations.
And for the beer lover in your life, creative gifts abound.
You can give hyped-up boxes with some of the best beers around…
Or hop-infused hot sauces that make your heart pound.
For those who think cooler, we have beer fridges galore…
And decked-out beer games that will please you for sure.
Of course, don't forget the tricked-out homebrewing kits.
With all the bells and whistles, that's a gift that will fit.
Regardless of what you give, one thing is clear:
There is no shortage of the best beer gifts to give for the holidays this year.
And yes, we just wrote up our own little rhyme.
Because quite simply we love this holiday time.
Hop Culture's Favorite Beer Gifts for the Holidays
Brewvana Holiday Beer Box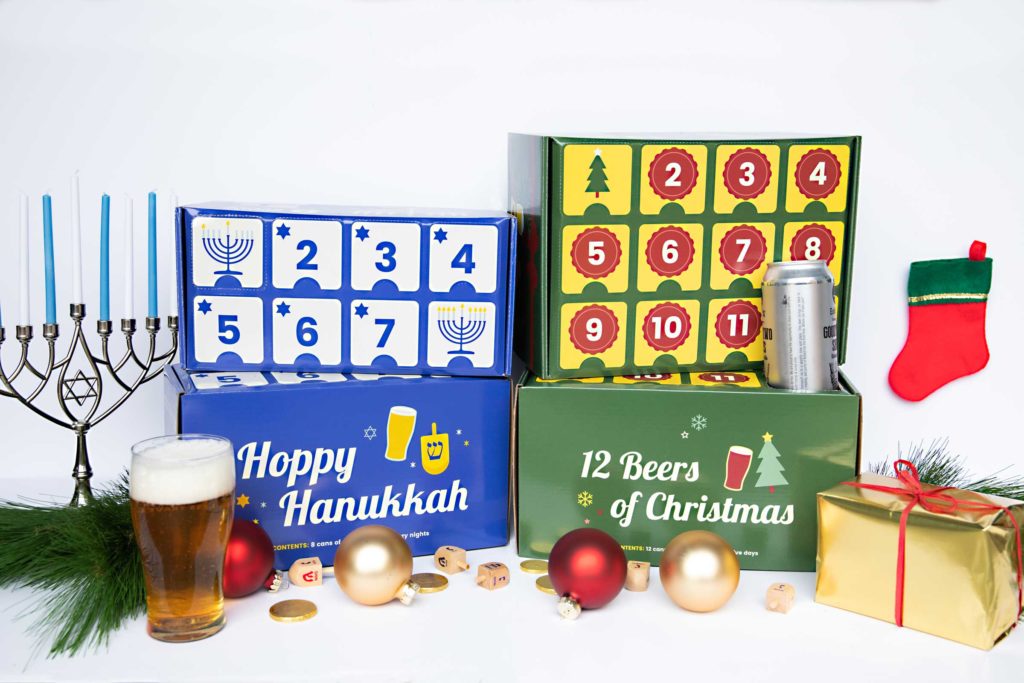 You know what's truly horrifying? Waking up on Christmas Eve and realizing you've totally forgotten to get gifts for your friends and family.
Don't worry, Brewvana has you covered here, too. Check out Brewvana's Holiday Beer Boxes—the perfect gift for any beer lover. These festive beer boxes are the best boozy way to celebrate Christmas and Hanukkah.
Each Holiday Beer Box is stuffed full of hand-selected craft brews fresh off the canning line at breweries across the country. Hop on a virtual tasting party each night of Hanukkah or the 12 Days of Christmas to celebrate the season with the Brewvana crew and featured brewers.
We'll give you fair warning, Brewvana sold out of their Holiday Beer Boxes last year, so pick some up before they're gone forever!
GET YOUR HOLIDAY BEER BOXES NOW
DHM Detox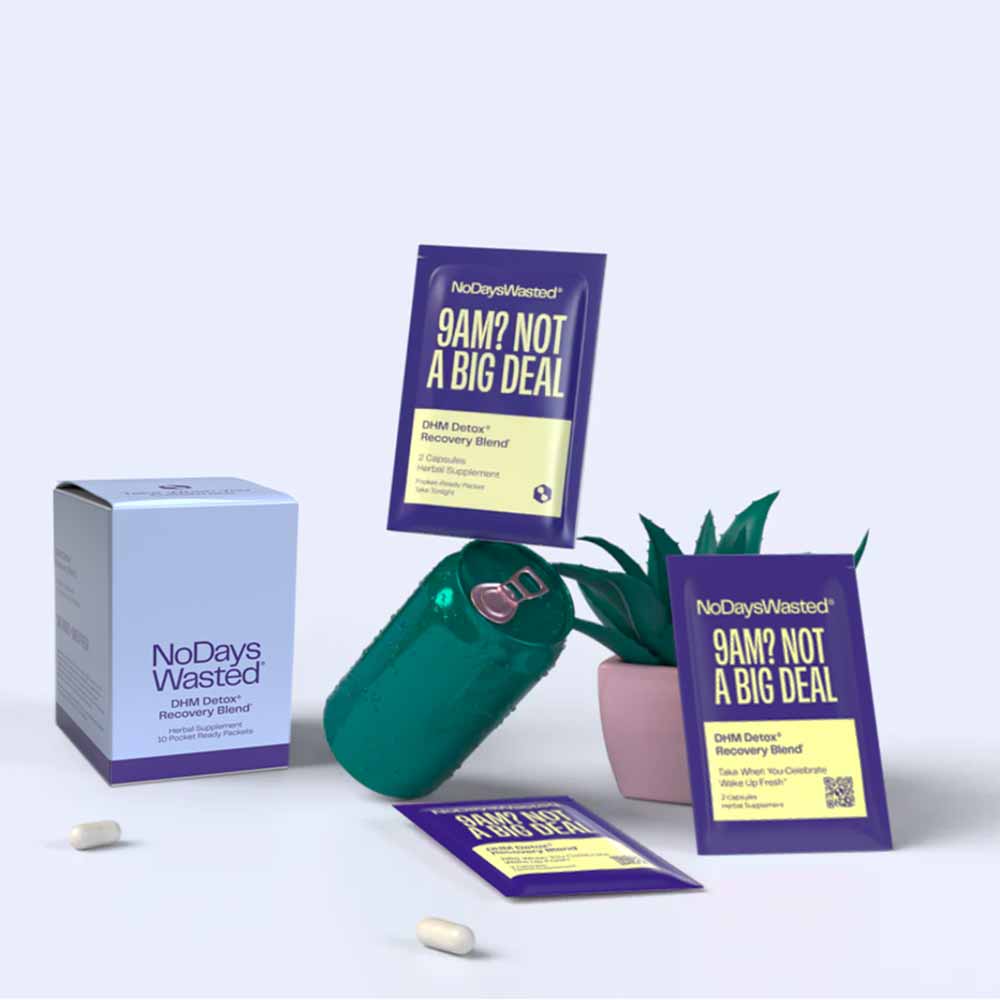 Imagine a world where hangovers didn't exist. Take a minute and let that sink in.
We certainly know that we'd want to live there. To be honest, our major got-us-dying-on-the-couch-all-day hangovers from college are a thing of the past. But now that we've in our thirties, even just a few over 6% ABV beers can ensure we'll wake up the next morning groggy, achy, and sluggish.
Sound familiar?
No Days Wasted® believes that life is meant to be lived to its fullest. Hangover be damned!
For that reason, they've created a whole line of products, like the DHM Detox packed with vitamins like DHM, Milk Thistle, Prickly Pear, Vitamin B Complex (B1, B3, B6, B12) and Electrolytes (sodium and potassium).
All meant to make sure that the morning after you can still make it to the gym, perform at work, basically just live your life.
Just take DHM Detox while celebrating and wake up feeling fresh.
Perhaps No Days Wasted frames it best: "Time is our greatest asset, why waste another day not feeling your best?"
Touche No Days Wasted, touche.
Tell your best friend, significant other, or crazy Uncle that you've gotten them the gift of no hangovers and we imagine you'll pretty much be the coolest person in their life for at least the next year.
And we won't tell if this is just the gift you buy yourself this year.🤐
Newair Stone® Brewing 126-Can Beverage Refrigerator and Cooler with SplitShelf and Adjustable Shelves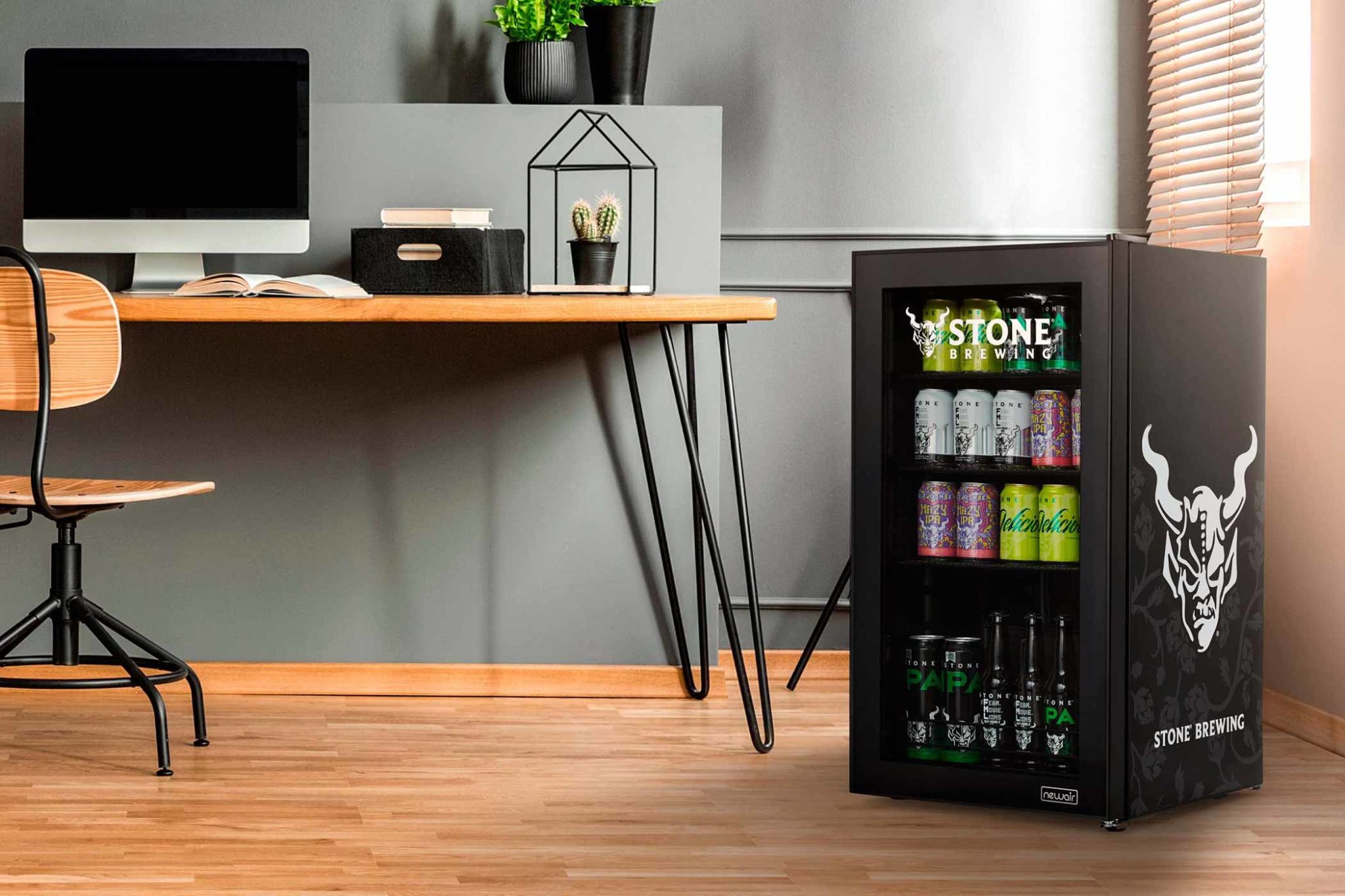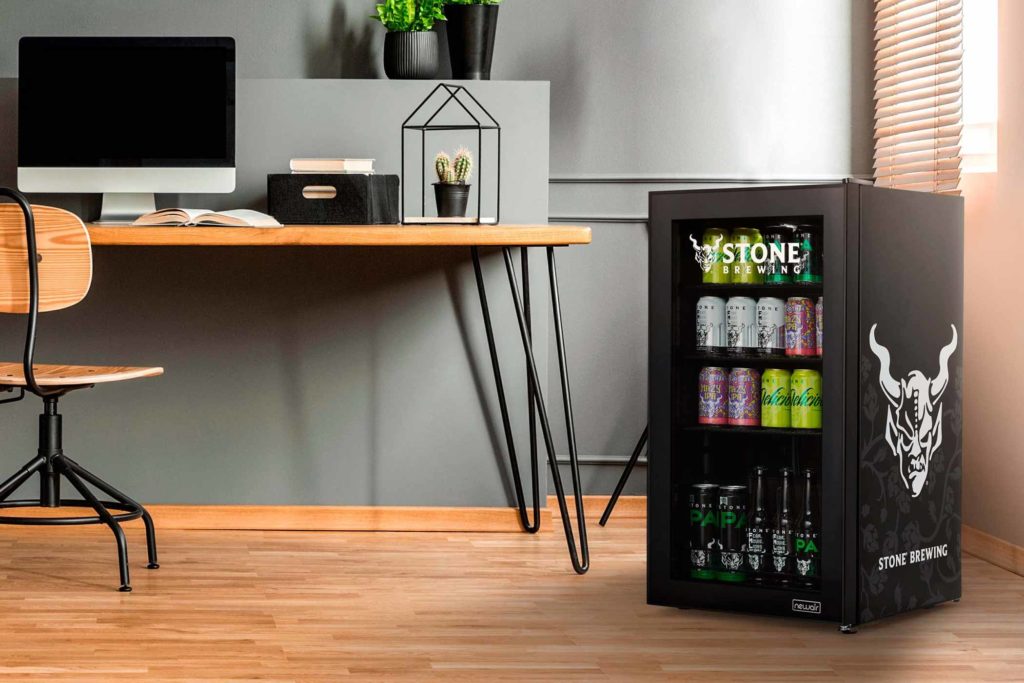 Here's the thing: There are over 9,000 breweries in the United States now. That's a lot of beer to drink! And just like any great brewer has a top-of-the-line cold box to keep all their packaged beer fresh and cold, you need a beer fridge up to the task of taking care of all the beer you're bringing home.
Recently, Newair®, the global leader in high-quality beer fridges, partnered with Stone Brewing, one of the most iconic breweries in the country, for one-of-a-kind collaboration.
Newair's Stone® Brewing 126-Can Beverage Refrigerator showcases Stone's bellwether brand alongside some flagship features. For instance, the proprietary SplitShelf, a half shelf that allows you to store standard-sized cans in the back and larger bottles in front.
In fact, we loved this new collab so much that we nabbed one of these fridges for our own office.
The innovative SplitShelf ensures that we can fit whatever sized package a brewery sends us, whether it's 16oz cans, 750mL bottles, 12oz cans, 19.2oz cans, or even crowlers. This fridge can handle it all.
Now we have 126 cans sitting snugly in a perfectly cooled, hella polished fridge. Everything from West Coast and hazies IPAs to pilsners, märzens, and porters.
Plus, this fridge is sleek as hell.
With the iconic Stone gargoyle on the side panels and glass door, this fridge just looks freakin' awesome in the office.
"I love how the hop design is incorporated on these fridges," says Erin Smith, Stone Brewing VP, Marketing. "It adds a level of sophistication that really speaks to the quality of these fridges and the Stone beers inside them. There's nothing overstated about this, but it still tells guests, 'Hey, I like high-quality craft beers and I'm serious about that."
If you're looking to upgrade your den, add that final touch to your game room, or simply, like us, find a fridge that can take care of all the cans and bottles you love, Newair and Stone have created the perfect cold companion.
Brewvana by City Brew Tours Beer-Making Kit with Online Class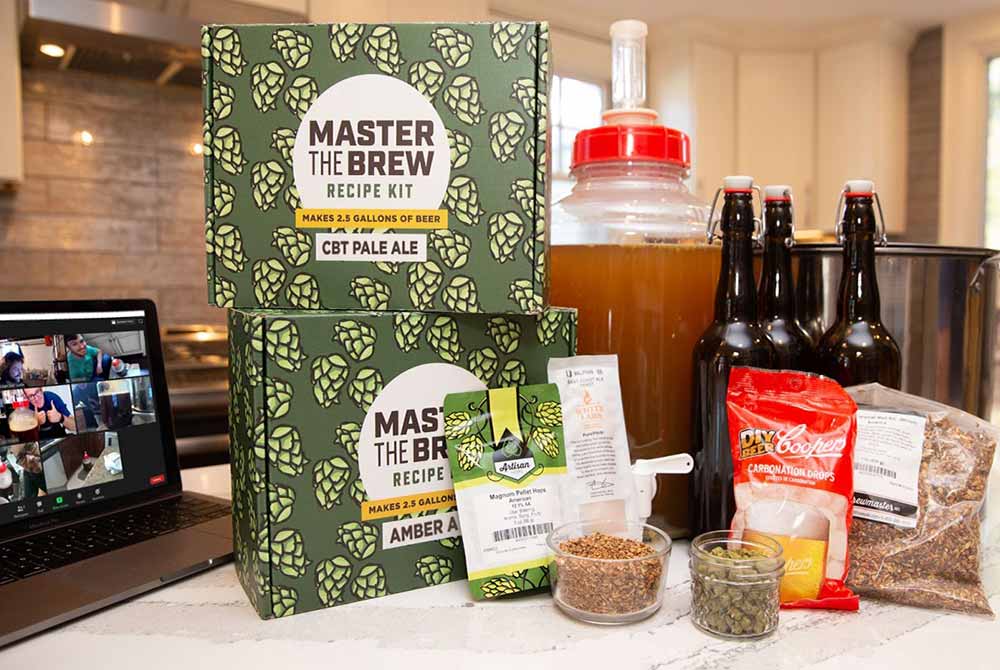 Know someone who has always wanted to try homebrewing but didn't want to do it alone? Give them the holiday gift of Brewvana by City Brew Tours' Beer-Making Kit with Online Class and help them learn to brew beer right alongside a professional.
Brewvana's beer experts have taken all of their beer knowledge and turned it into a virtual home brewing class. The Beer-Making Kit with Online Class comes with all the equipment you will need to start brewing! Once the kit arrives at the door, your friend, significant other, or family member will jump on a Zoom call for two and a half hours of live instruction led by one of their professional brew guides. Their guide will brew right along with them and show the process step by step.
Once they've started to make beer at home, they won't want to stop! Join Brewvana's Master the Brew Recipe Club and they'll receive unique beer recipe kits each month—delivered right to their door! Recipes introduce them to new beer styles and brewing practices, ensuring their brewing skills grow over time. They'll also have access to exclusive, virtual meet-ups with other home brewers. During these meet-ups they cover everything from advanced brewing techniques to conversations with beer industry experts.
This is the best homebrewing experience from start to finish. Curated for the beginner, this kit comes with only the essential equipment needed to brew 2.5 gallons of beer. Buy the kit, sign them up for a virtual brewing class—and get ready to start drinking beer from your giftee made like the pros!
Beerscovery Quiz Card Game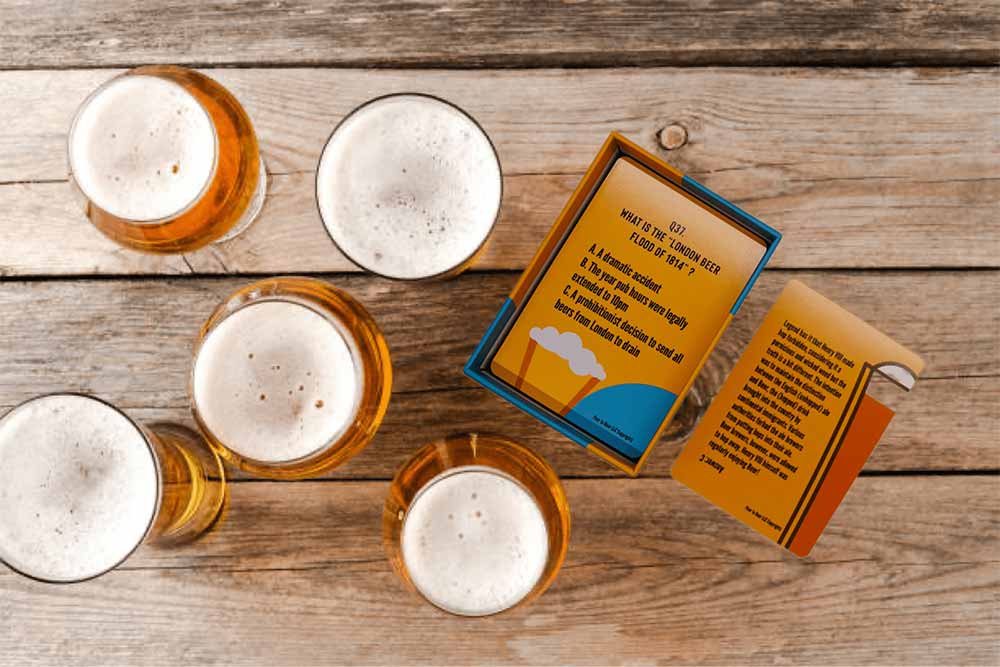 Is laughing gas beer a real thing?
Was beer invented before bread?
What is the scientific word for hangover?
Answer all these questions and more with the Beerscovery Quiz Card Game. Combining everything you love about trivia with everything you love about beer, this unique new card set is the perfect complement to any game night. Or even just a night out at your favorite taproom.
One hundred flash cards have fun anecdotes and facts about beer. Beyond that, each card also includes a detailed answer that will drop more knowledge than Ken Jennings on Jeopardy!
Beer is already the ultimate icebreaker. Pair it with this game and you're in for a raucous night of laughs, learning, and lots of new memories.
BeerAdvocate Extreme Beer Box: BIG STOUTS Edition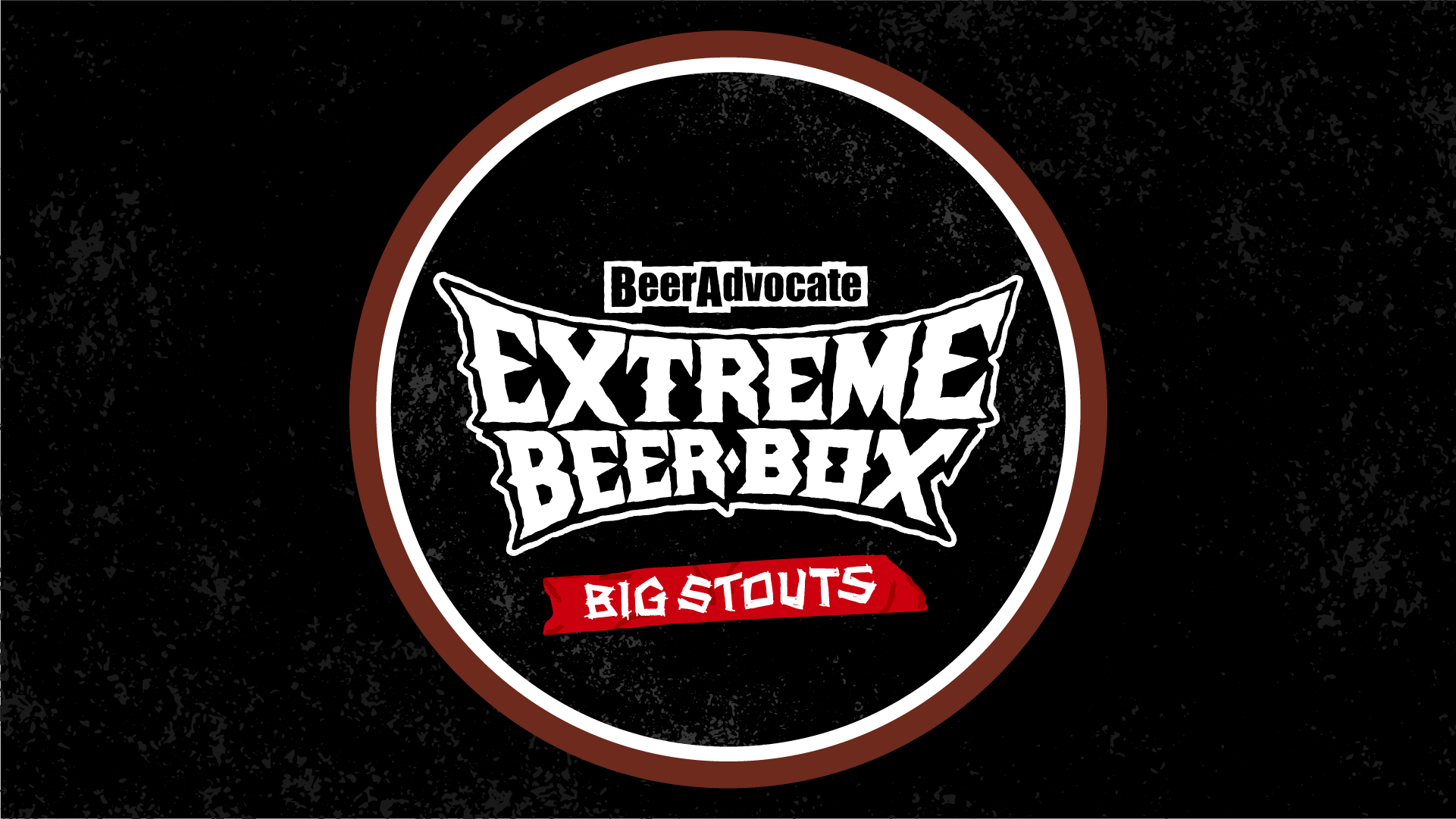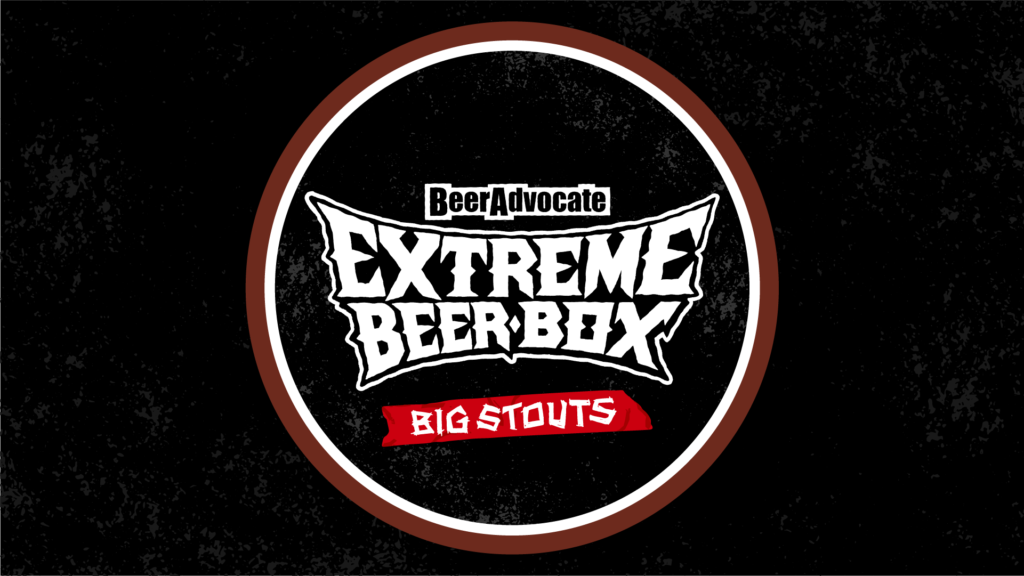 Extreme Beer Box: BIG STOUTS is a kick***, limited-release, highly curated box of 12 BIG STOUTS from 12 awesome breweries that push the boundaries of brewing and raise a fist at the norm. 
Our good friends at Half Time Beverage will deliver the box to your door, and you can enjoy the beers at your leisure.
A box of BIG STOUTS is what the vast majority of the BeerAdvocate community wanted. Dark, smooth, rich, malty, roasty, and BIG STOUTS are also perfect for sipping and sharing with friends during the colder months. And, as this is an Extreme Beer Box, many of the stouts contain a creative twist beyond simply being higher in alcohol.
In the box you'll find 12 BIG STOUTS, from 12 awesome brewers, curated by Todd Alström, Founder of BeerAdvocate, including ones from legendary stout makers such Adroit Theory Brewing Co., Dogfish Head Craft Brewery, Finback Brewery, Firestone Walker Brewing Co., Great Notion Brewing, Japas Cervejaria, Revolution Brewing, and Weathered Souls Brewing Co., plus many more. 
Sales end December 30th with boxes starting to ship in early January 2023. So get these big stouts or risk missing out! 
Allagash x Ty Williams – The Cap'N Tee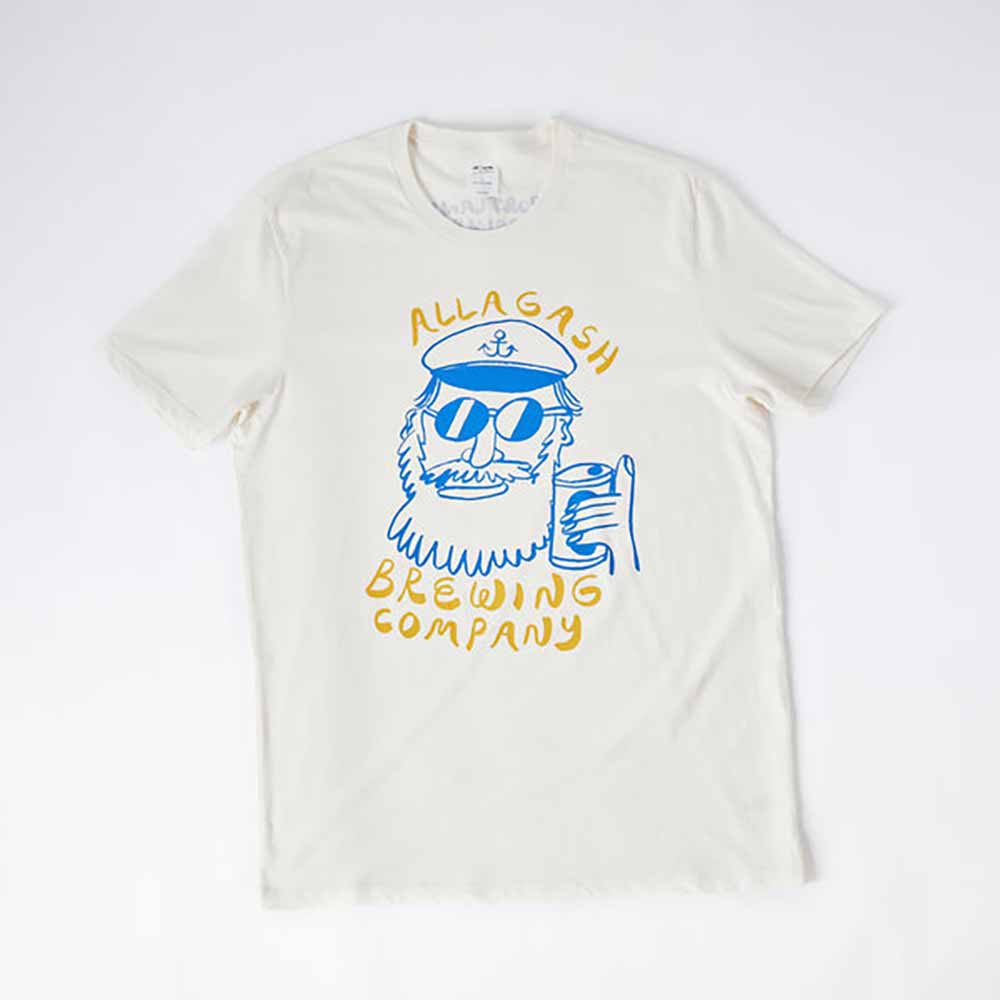 Last time we were in Portland, ME, for our women in craft beer festival Beers With(out) Beards, we stopped by the venerable Allagash Brewing taproom and picked up one of these bad bois.
Mixed media artist Ty Williams, who focuses a lot of his artwork on the sea and coastline, collabed with Allagash (a brewery that often focuses on nature in Maine) to craft this Maine-inspired masterpiece.
We wear this one around the house, we wear this one when going out to drink, we wear this one pretty much all the time.
It's cool, comfortable, and distinctly Allagash. Which is why we love it and so will anyone you know who loves drinking an Allagash White
.
Buy Now: $24
The Daily Teku or Pint Glass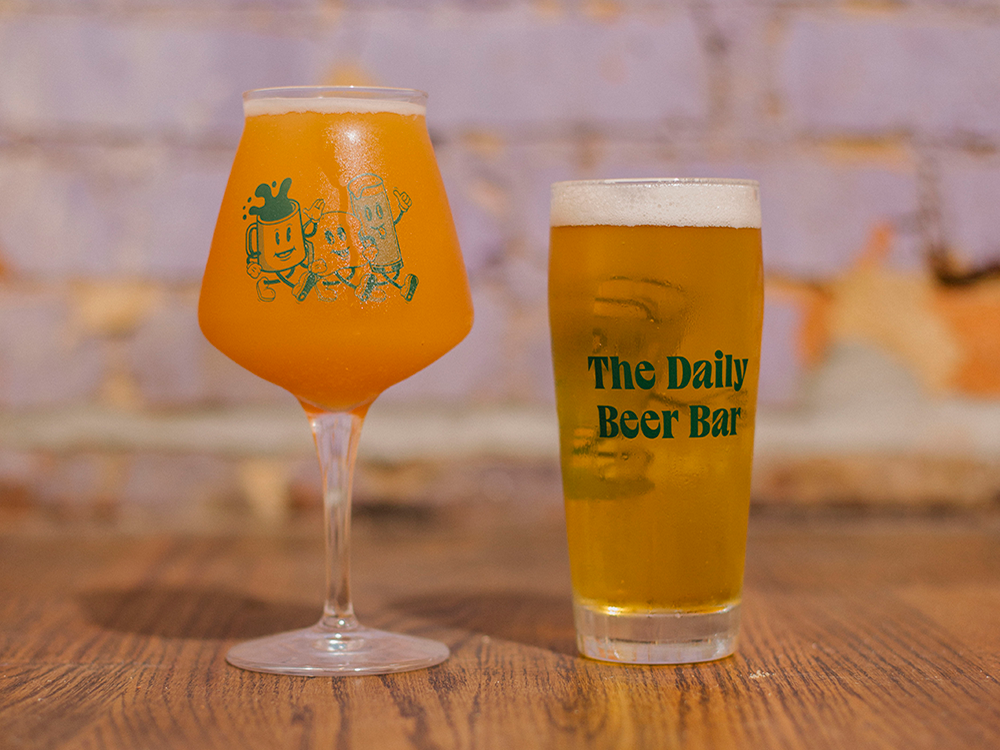 When one of our favorite people on the planet tells us about his plans to open up his own craft beer bar serving "Cold Drinks, Hot Sandwiches, and Good Vibes," we get pretty excited. That's right, folks. Former Hop Culture Managing Editor John Paradiso and his business and life partner Rosa Paradiso will be cutting the ribbon on The Daily Beer Bar hopefully around the end of November.
Touted as an all-day cafe, The Daily Beer Bar will serve coffee in the morning, sandwiches, salads, and snacks throughout the day along with craft beer, natural wine, and non-alcoholic drinks.
Simplicity and intentionality are keywords at "The Daily." Plus, a little bit of fun. All influenced by John's own experiences in the beer industry
For coffee, that means partnering with Caleb Durham from Yonder Coffee, who John met at an event at Ancillary Fermentation. A curated list will showcase exciting craft producers that aren't necessarily readily available in the Triangle area. "The bottom line is to serve a product that is simple and good, but not over-complicated," says John. "We're focusing on good producers making simple good products."
For food, that means dishes like the "Hummus & Bread" with a recipe Rosa has been making at home including Za'atar from a local Lebanese company based in North Carolina. Or a simple fig jam, goat cheese, and arugula sandwich John says his mom used to make.
Of course, with a background in beer you can bet that The Daily will serve a well-curated taplist.
Again, Paradiso says the focus here is intentionality. "We want to show breweries that aren't readily available, that we've had a chance to meet and know as individuals and can speak to why they are so great other than just the liquid itself," he says. "Telling the story of these producers is as important as serving really good beer."
Expect beer from folks Paradiso has met during his journeys with Hop Culture, such as Twin Elephant, Halfway Crooks, Flying Machine, Zilicoah, Trophy, and Bond Brothers, to name a few.
Everywhere throughout The Daily you can see those thoughtful, yet playful touches. Especially in the artwork.
Designed by Erik Raines, who John also met through Hop Culture, The Daily's graphics have an almost Steamboat Willie or Looney Tunes vibe to them. "It's a playful throwback," says John. "Maybe a little bit of nostalgia."
Just take a look at the gorgeous The Daily Teku Glass and The Daily Pint Glass. Sporting a coffee mug, sandwich, and beer glass happily strolling along arm in arm, these glasses just automatically make us smile.
We can imagine drinking beer out of them…well, daily.
While you'll need to wait a little bit longer to actually share a beer with John and Rosa at The Daily Beer Bar, until then we recommend you order up a couple of these glasses. Get ready to smile, drink a beer, and think about all the "Cold Drinks, Hot Sandwiches, and Good Vibes," you'll get at The Daily Beer Bar soon.
MobCraft Beer – Beer Advent Calendar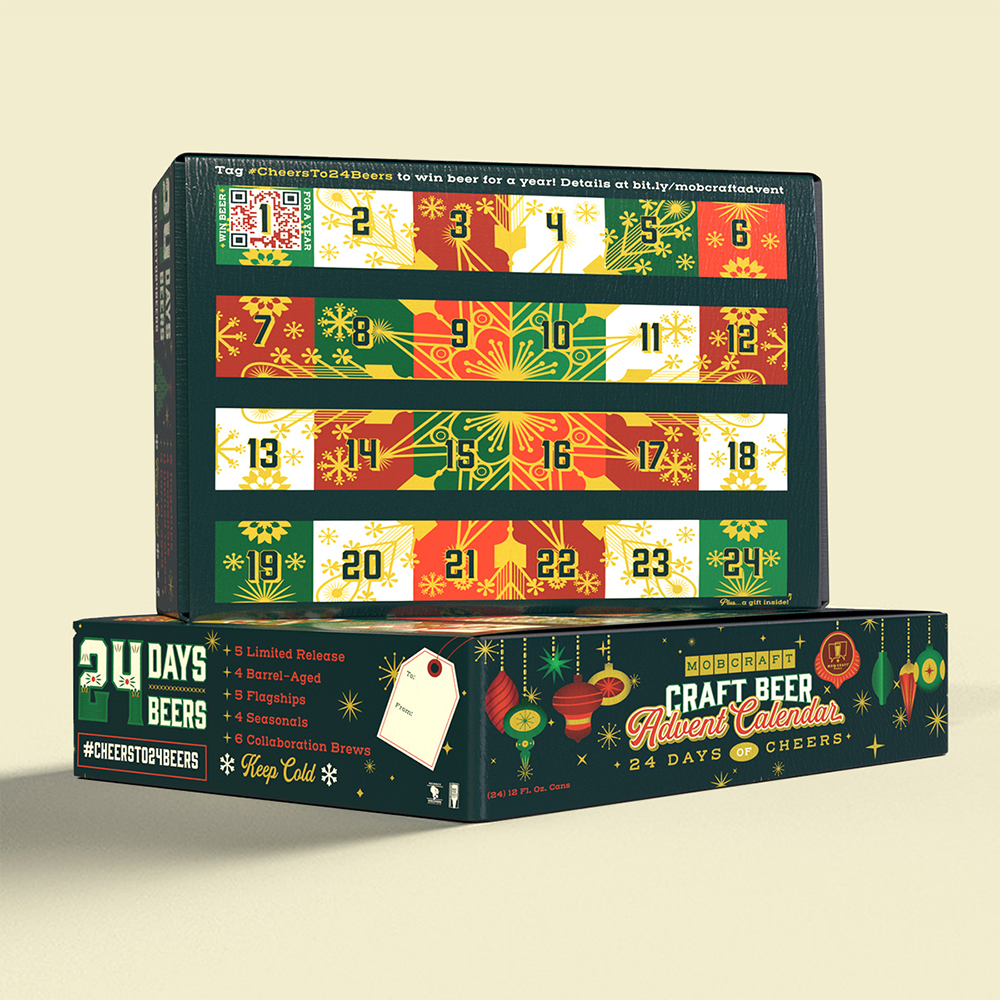 The countdown to the holidays is on! And what better way to tick off those days then with two cool beers everyday. You know, one for you and one for a "friend."
Best for those last minute gift purchasers, the MobCraft Beer – Beer Advent Calendar features an incredible twenty-four unique beers from MobCraft. Pop open each day to discover two new beers. Nothing is off the table here. Inside you'll find: five flagship brands, four seasonal beers, five limited-release ones, four barrel-aged favorites, and six collaboration beers.
And the best part?
This is the gift that keeps on giving. Anyone who purchases an Advent calendar for themselves or receives one from someone else will be eligible to win beer for a year from MobCraft beer.😱 All you need to do to participate is post each of the twenty four beers you drink from the Advent calendar using the tap @mobcraftbeer and #CheersTo24Beers on social media. One winner will be chosen at the end of the holiday season. You can find all the details here.
Editor's Note: This product CANNOT be shipped. You must pick up the Advent calendar at either one of MobCraft Beer's locations in either Milwaukee, WI, or Denver, CO, or at one of their retailers in Wisconsin, Michigan, Illinois, Minnesota and Colorado. The complete list of retail accounts can be found on Mobcraft's retailer map on their website.
Craft Master Growlers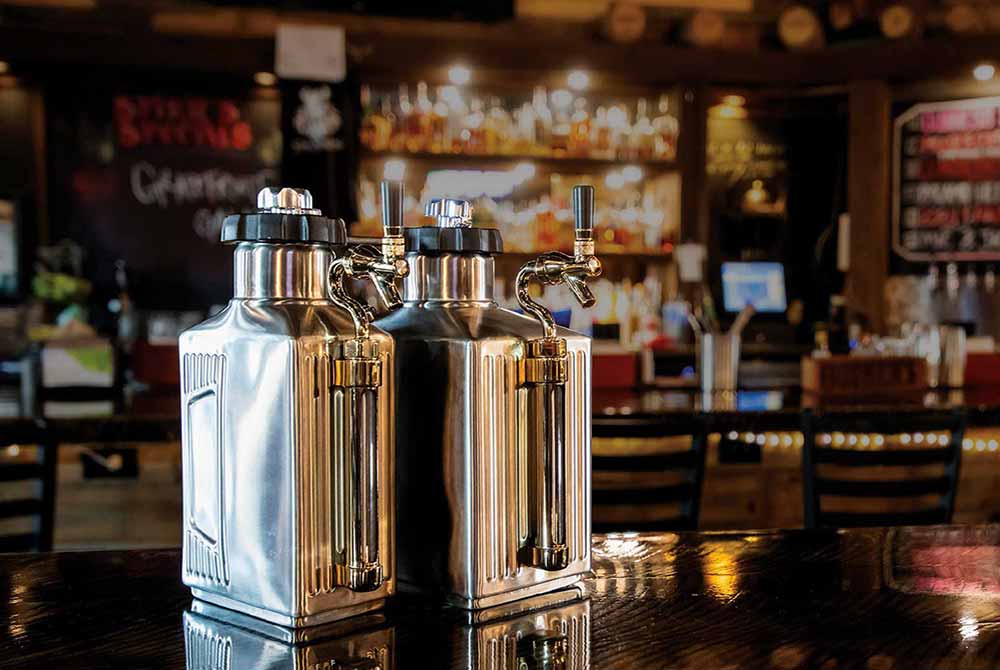 It's not often that we hear about a new addition to the growler game, but when Craft Master Growlers reached out to us we knew we just had to try their Craft Master CO2® Growler. And we're so happy we did.
Their flagship 304 stainless steel CO2 pressurized growlers keep drinks carbonated and fresh for up to two weeks. That's the longest time we've seen for a growler on the market.
Engineered specifically for beer drinkers, the Craft Master CO2 Growler has many small features that make a big difference. For instance, a CO2 regulator cap built right in and a sight glass and neck to prevent aeration. What does all this mean? That the beer pours out like a dream.
Additionally, these vessels are durable and super sleek, sure to be a centerpiece in your beer lover's beer fridge. Speaking of fridges, the Craft Master CO2 Growler has a unique square shape to easily fit in on any shelf. Plus, the 180° swivel tap makes pouring a snap, giving you the opportunity to drink fresh, carbed beer at any time. Hey, it's five o'clock somewhere, right!
For a beer-drinking friend in your life, this is a new piece of gear that's definitely worth checking out.
Pelican Dayventure Sling Cooler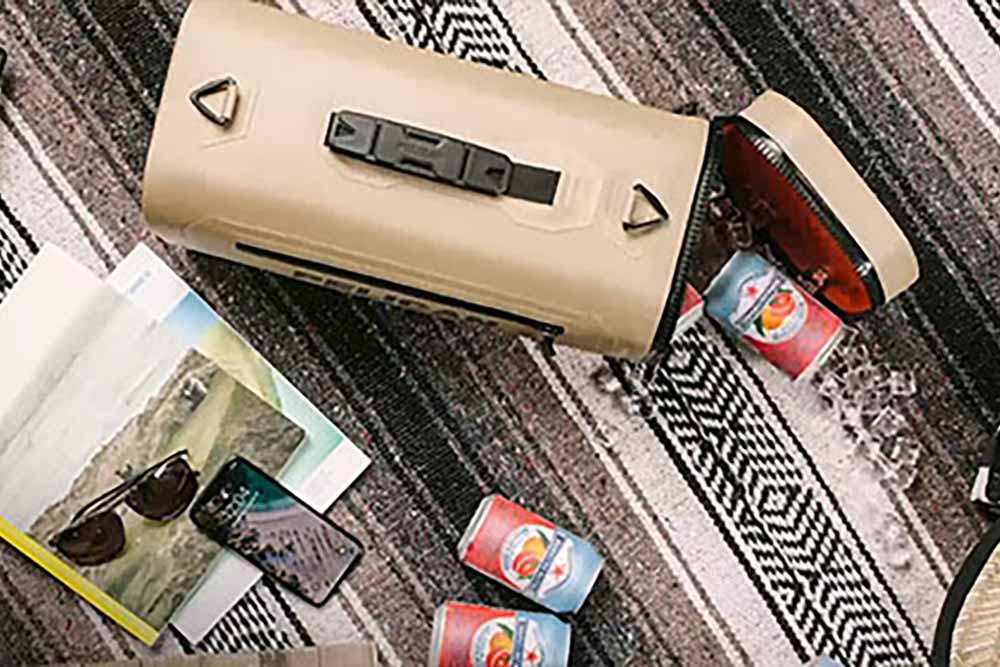 A compact beer cooler that's perfect for beer lovers on the go (or waiting in line for more beer), the Pelican Dayventure Sling Cooler snugly fits twelve cans or up to four wine bottles (if that's more your thing). Water-resistant, leak-resistant, and incredibly durable, this soft cooler slings comfortably over your shoulder for easy beer storage on the go without dripping melted ice all over you. If you're bringing beer to a picnic, on a hike, on the boat, on a ski trip, basically anywhere, this is the perfect companion.
Oktober Design SL1 Homebrewer Can Seamer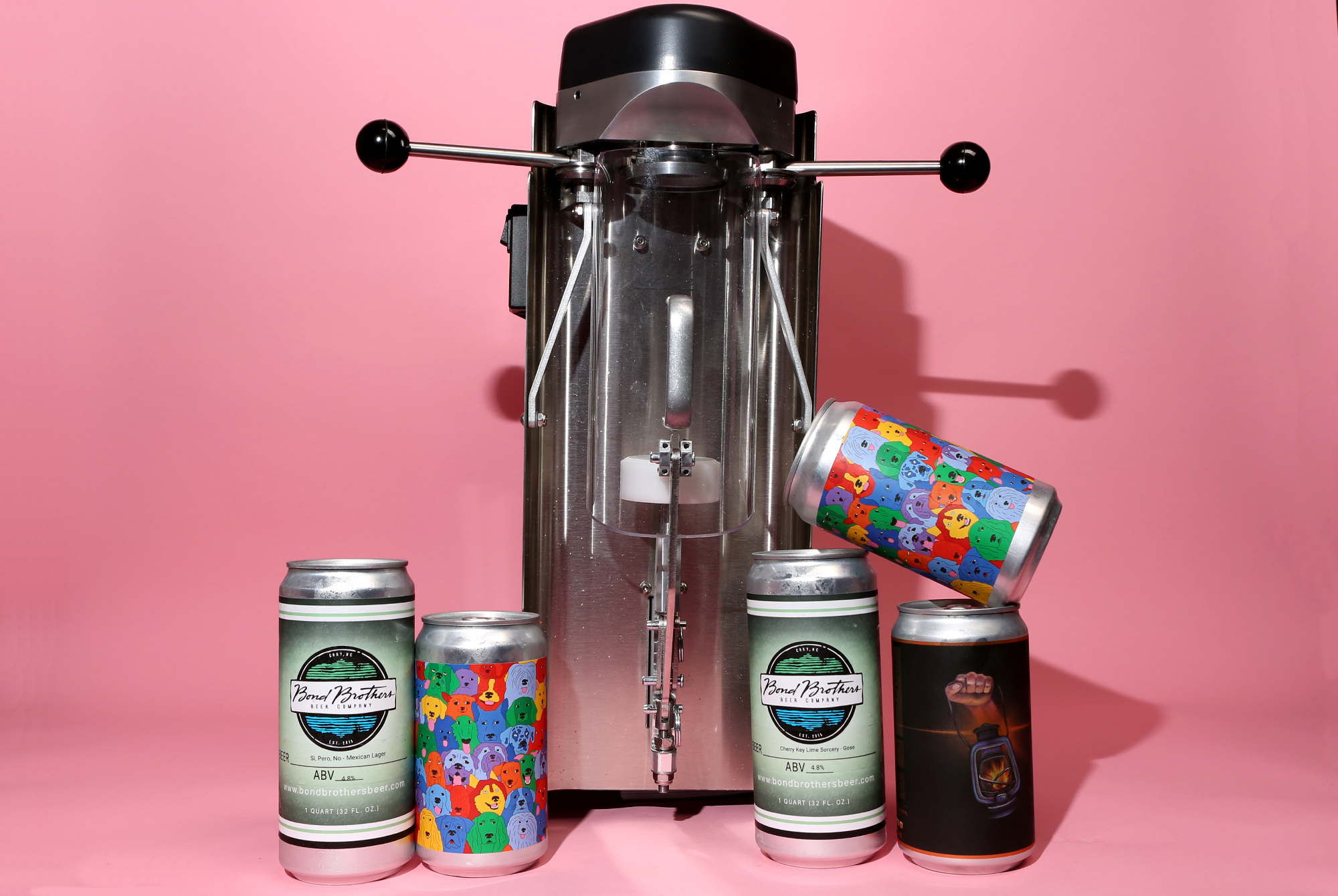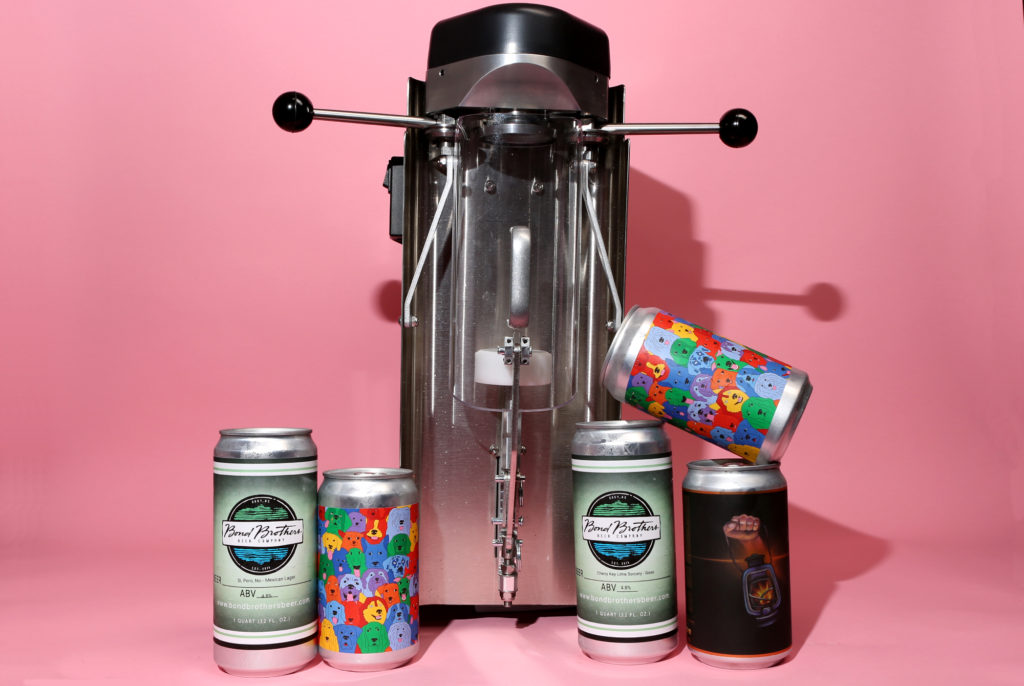 For all of the homebrewers or really anyone who wants fresh beer on the go, Oktober Design has a crafty innovation for you. Based in Grand Rapids, MI, this thriving company took a quirky idea, applied a healthy dose of experience designing precision machines for the aerospace industry, and created the Oktober Can Seamer, a machine-tool quality invention that professionally seals crowlers. Designed to seam aluminum beverage cans, the SL1 Homebrewer Can Seamer is the perfect professional tool to take a homebrewer's game to the next level.
Pop Chart Breweries of the United States Poster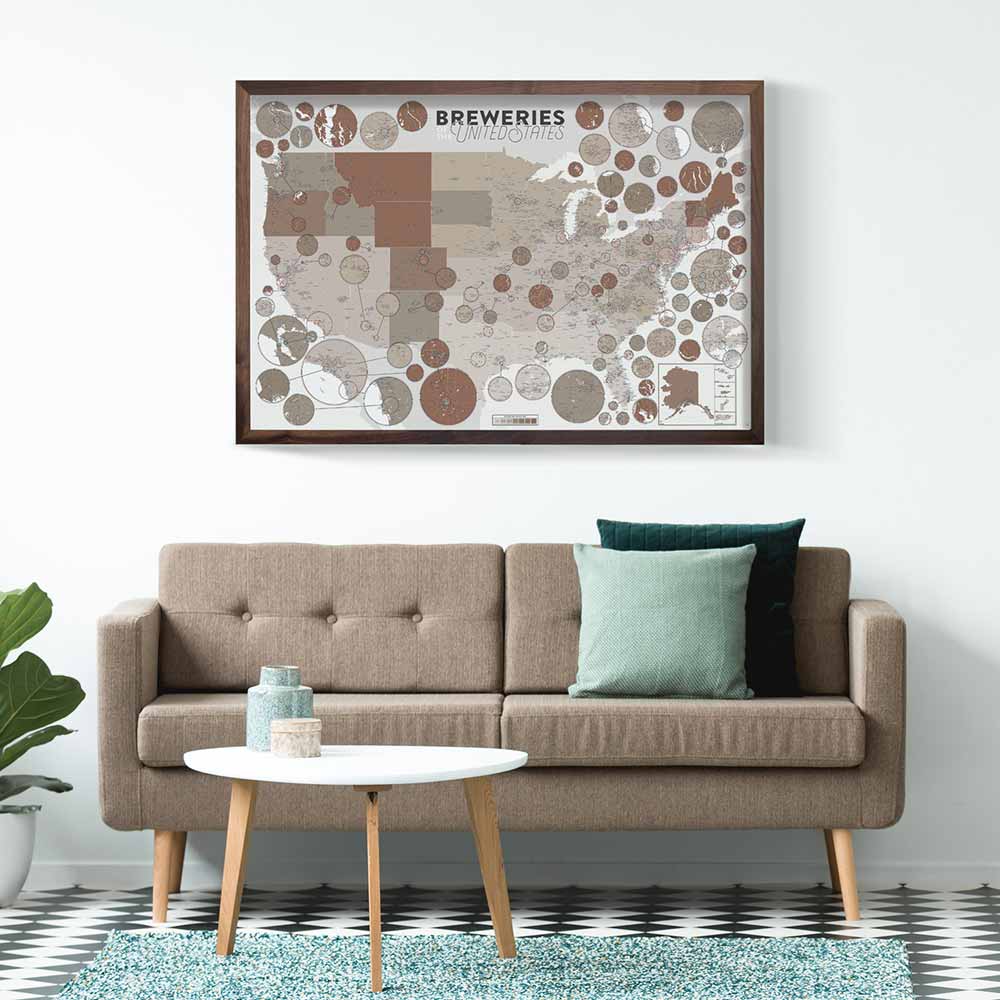 Pop Chart makes great posters. That's just a fact. Known for their popular "The Very Many Varieties of Beer" poster, Pop Chart has an equally stunning one devoted just to breweries across the United States. Put up a mega-sized 10-square-foot map depicting breweries from Other Half in Brooklyn, NY, all the way to Anchor Brewing in San Francisco, CA, and many in-between. With almost 6,000 total breweries, this map masterpiece gives your favorite beer fan some serious life goals: to visit every brewery in the country. Get drinking!
Batch Twenty-One All-In-One Hop-Infused Moisturizer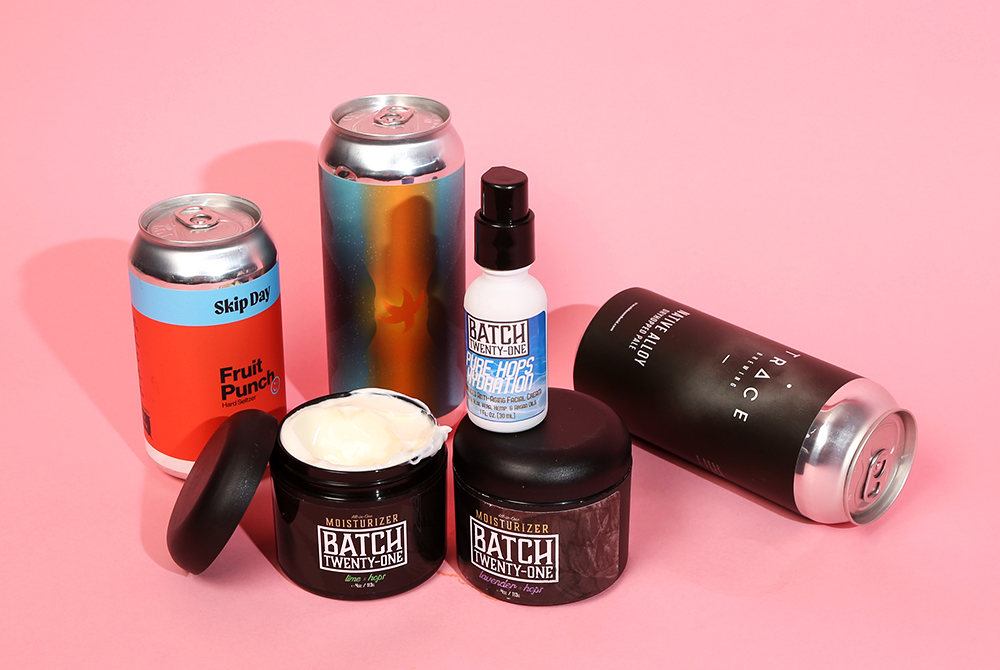 In a world increasingly full of "scientifically formulated" everything, Batch Twenty-One keeps it old school—with hand-crafted soaps, hand sanitizers, and moisturizers. The best part? Batch Twenty-One uses the power of hops in all its hand-crafted products. Hops have powerful plant goodies great for toning and softening skin. Who knew that hops were so good for you!?
We first learned about Batch Twenty-One a couple summers ago. We loved their unique products so much that they actually created a unique Beer Wellness Swag Pack for us to give away to one of our fans. Now that the holidays are here, we couldn't think of a better gift.
Batch Twenty-One has a ton of sweet products, but one of our favorites is their All-In-One Moisturizer.
The All-In-One Moisturizer has been a lifesaver for the Hop Culture team as the weather turned cold. Rich in hemp seed oil and hops, this wellness product has kept our skin nourished and smoother than a Humble Sea foggy IPA.
Alchemy Peppers Hopp Sauces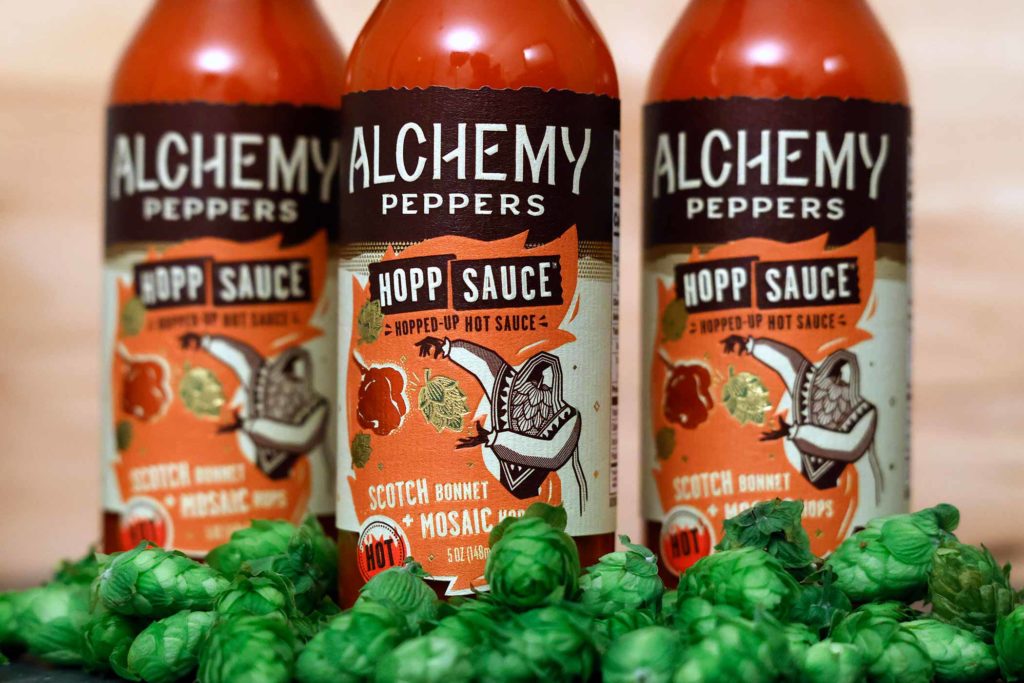 Some like it hot. Some like it cold. Alchemy Peppers Hopp Sauce has perfected the best of both worlds—what we love about hot sauces (hot peppers) with what we love about many cold beers (hops, hops, and more hops).
Alchemy Peppers Founder George Altshuler created this unique line of hot sauces to wrangle the fiery fruits together with hops. This new line of sizzling hot sauces has proved that hops (although hot in craft beer) aren't just for beer anymore.
"I wanted to create a wonderful flavor experience that balanced flavor and heat, but at the same time I was fascinated by unusual formats and combinations," says Altshuler.
The idea behind the Hopp Sauce line is to feature a single hop alongside a single pepper.
Now, his line of sauces include flavors such as Fresno Peppers + Simcoe Hops, Jalapeno Peppers + Citra Hops, Scotch Bonnet + Mosaic Hops, and Watermelon + Ghost + El Dorado Hops.
Sauces range from mild to spicy to really spicy, all guided by a simple principle: to be pepper forward. "What we really want to talk about and think about is the balance of flavor and heat," says Altshuler. "How do the two come together for an enjoyable experience?"
If you have a hot sauce and craft beer aficionado in your life, this will be the perfect gift.
Hop Culture Coffee Mug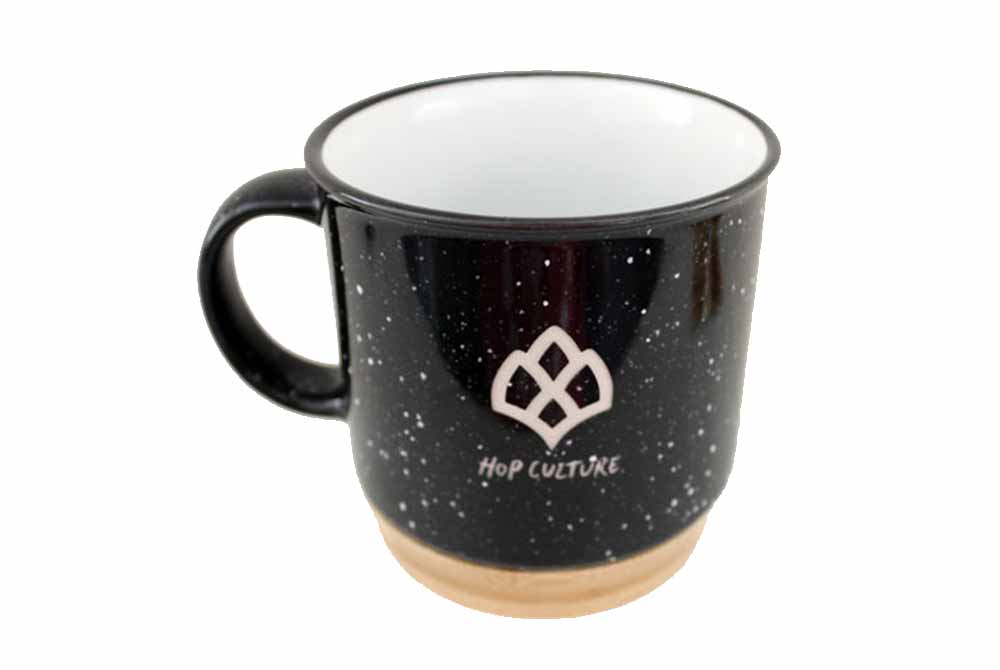 Close behind craft beer is our love of craft coffee. Some of you may recall how much the Hop Culture team loves coffee. We even started our own coffee club during the pandemic. So it made complete sense to finally make a mug to call our own. Premiering at our fifth annual women in craft beer festival Beers With(out) Beards, the Hop Culture Coffee Mug has since gone on to become one of our team's most cherished pieces of gear. This 15oz campfire mug has a granite design and bamboo base to stylishly hold whatever beans you wish to put in your cup of Joe.