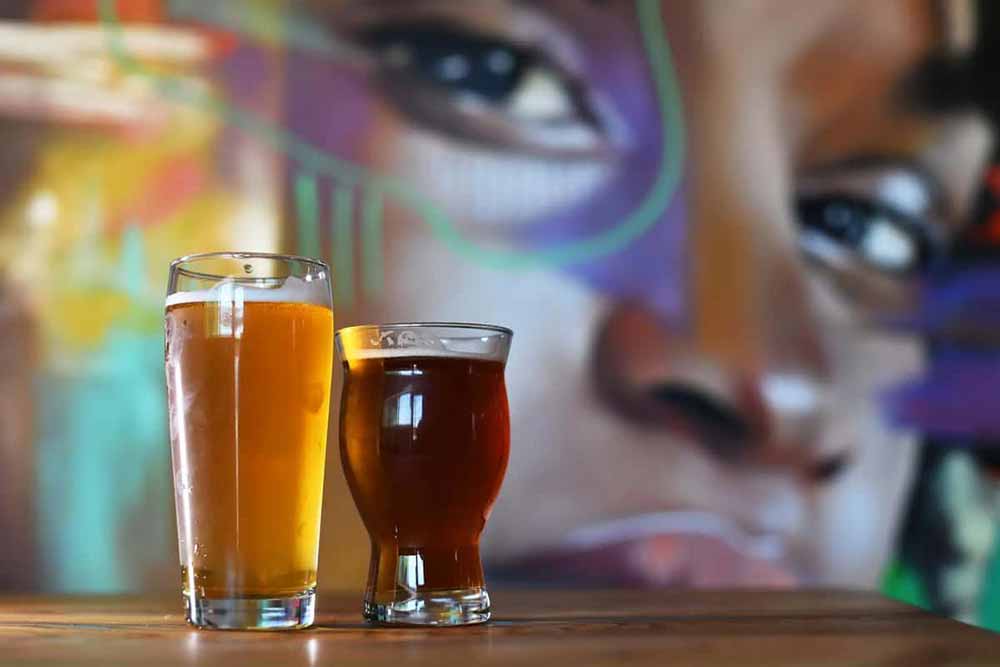 Photography courtesy of Wah Gwaan Brewing Co.
This is truly our favorite time of the year. We get to recount our best breweries of the year and best beers of the year. Along with best new breweries of the year. But we always round out these end-of-year awards with a little piece we like to call "The Best Breweries to Watch."
Why? Well, maybe the brewery wasn't technically "new" this year. Perhaps we only tried their beers a few times and wanted a little more time to watch these breweries grow.
Or it could be that we just heard about these places from others, made a mental note, and now want to explore them more in the new year.
These are breweries that are already doing great things, and we're excited to see them do even better things. Whatever the reason, we have our eyes locked onto these places in 2023.
The breweries on this list are presented in no particular order. We acknowledge that this list is subjective. Quite simply, the Hop Culture team thinks these are the best breweries to watch in 2023. And we encourage you to do the same.
But, do you know of a brewery that should be on this list? We'd love to hear your thoughts. Slide into our DMs at @hopculturemag and let us know!
Hop Culture's Picks for the 11 Best Breweries to Watch in 2023
Wah Gwaan Brewing Co.
Denver, CO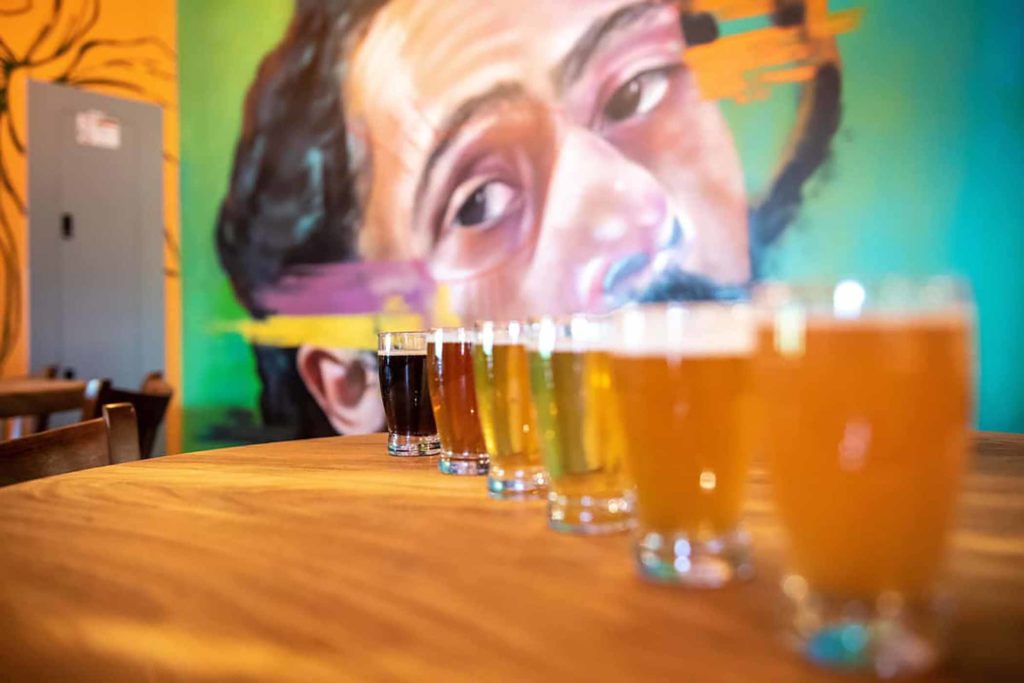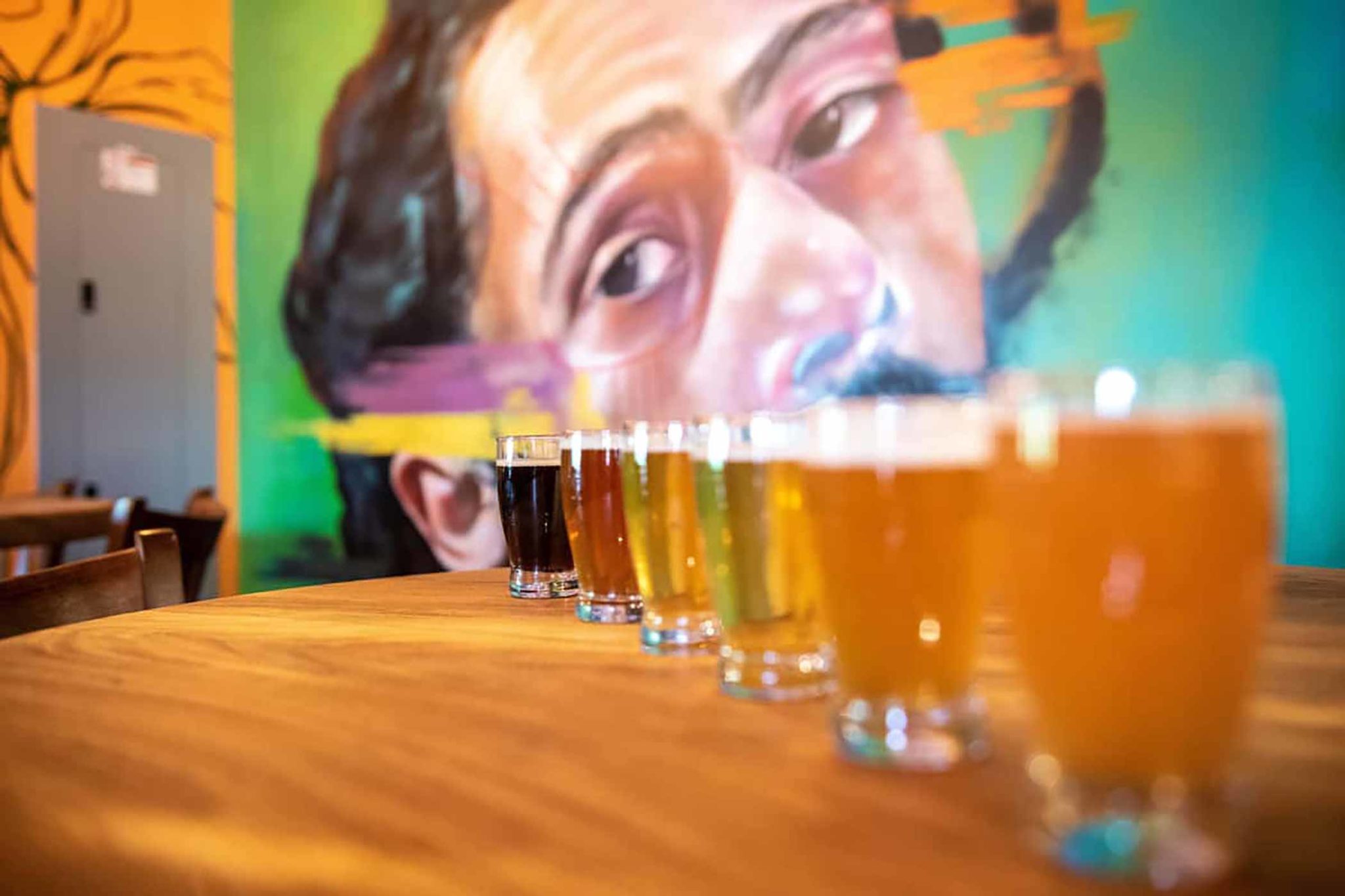 Jackfruit, soursop, hibiscus, guava, and even durian. Take a brief glance at the tap list at Wah Gwaan Brewing Company in Denver, CO, and you'll find four or five ingredients you might never have seen before in beer.
Here amongst vibrant murals of Jamaican Grammy-winning singer Koffee, Damien Marley, and Shaggy, you'll find folks sipping on IPAs, hefeweizens, lagers, NEIPAs, cream ales, kölsches, and more filled with ingredients reflecting co-founders Harsha Maragh's Jamaican-Indian culture and Jesse Brown's bi-racial heritage. Even their head brewer Dick Tucker's Thai background works its way into some of the offerings (hence the durian!).
Because at Wah Gwaan, Maragh and Brown don't just want to run a brewery; they want to create a community.
"From the very beginning Wah Gwaan has been about community," says Maragh. "Bringing together the Caribbean community, the Black community, the Queer community… It's ultimately building a community space where people can feel at home, feel safe, feel included, and feel they have a place to come to [drink]."
Or as Brown, a veteran U.S. Marine, likes to describe Wah Gwaan, "It's beer for all."
And that's what makes Wah Gwaan so incredible.
Because it's an ambitious goal that speaks volumes about Maragh and Brown, who have faced countless challenges starting a minority-owned business in a predominantly white industry. (For example, both still work full-time jobs during the day to make ends meet.)
But at the end of the day, the sacrifices have been worth it. Because at Wah Gwaan, Maragh and Brown have a unique opportunity to share their culture and to create a safe space for everyone to drink.
This brewery is a magical, spirited oasis exuding culture and creativity in the midst of a fairly homogenous metropolitan Mountain West city and industry.
And we're excited to keep drinking their innovative beers and watching them bring a sense of community and inclusion to craft beer in Denver.
There Does Not Exist
San Luis Obispo, CA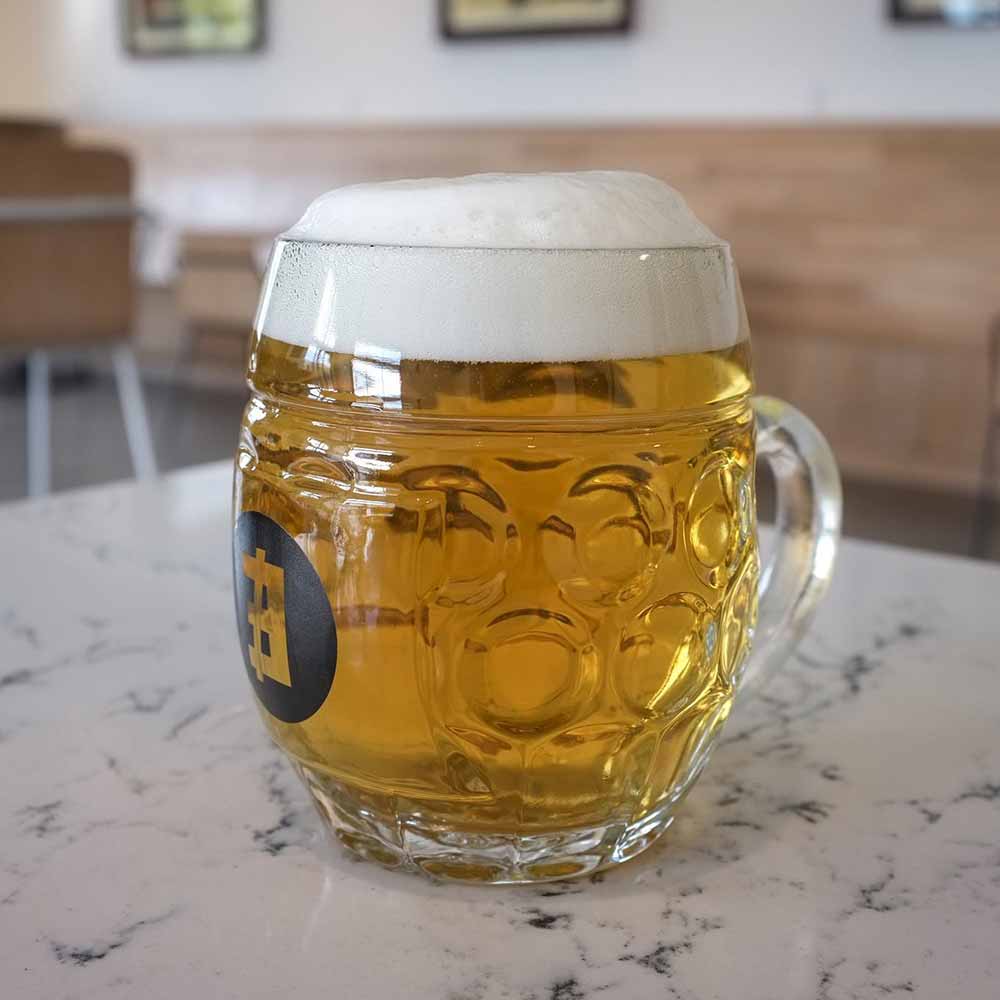 Surprise! The brewery actually does exist. Hop Culture Managing Editor Grace Weitz had a chance to stop by the San Luis Obispo taproom on her way down to a Friendsgiving in Palm Springs. An absolutely gorgeous brewery belies the gritty craftsmanship that goes into developing a plethora of European-style lagers, hazy ales, and IPAs.
Mosey on up to the sunlit wood and white granite bar, peruse the taplist, grab a small pour or a big one, mosey on back out to a table full of friends, and just wile away the hours.
On her visit, Weitz enjoyed a 100 Spired Czech-style lager, 60 Days in Hell Bavarian helles and Mittpils German-style pilsner. The latter Next Glass Brewery Solutions Account Executive Libby Borchert named as one of our Best Beers of 2022.
Most importantly, if two people on our team (without consulting one another) fell in love with this brewery, you can bet we're keeping an eye on it in the new year.
Fair Isle Brewing
Seattle, WA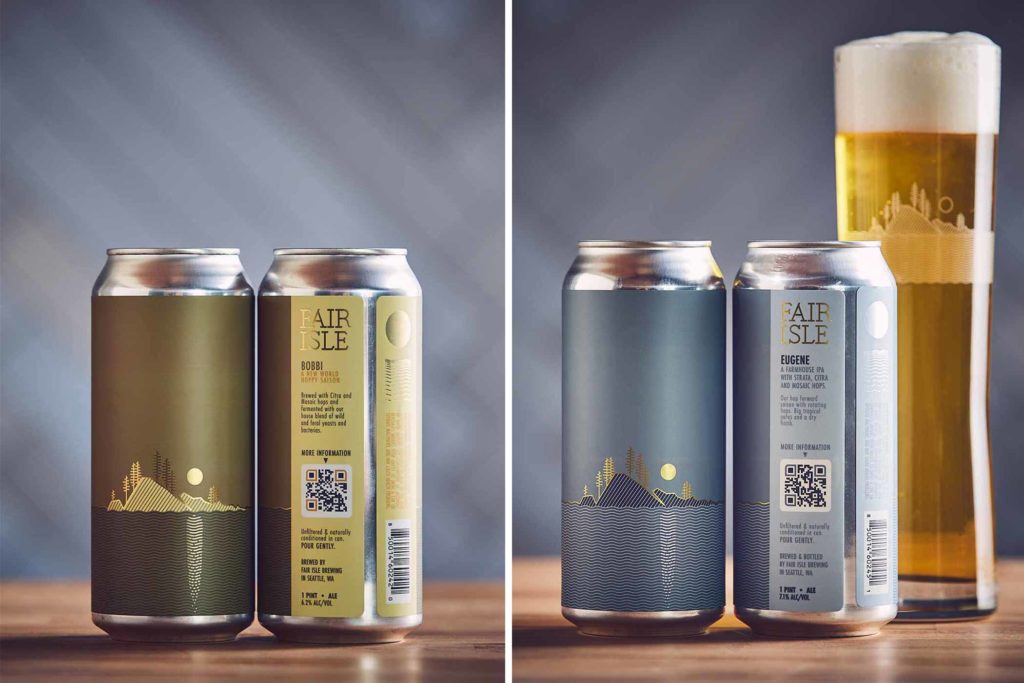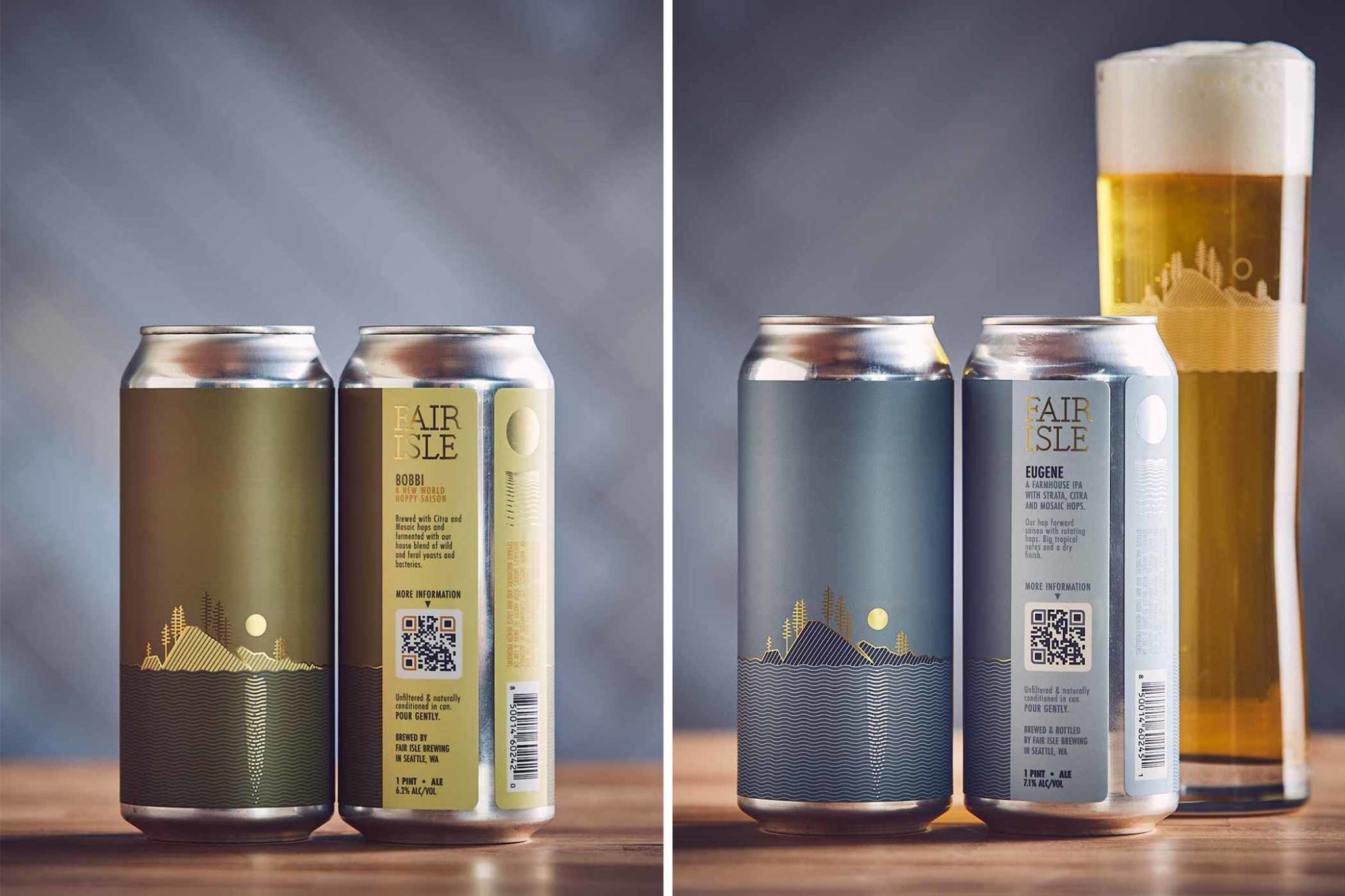 Technically, Fair Isle has been on our radar for the last couple of years. Their beers consistently make it into our "best-of" lists including:
"The 20 Best Beers to Drink in Summer 2022"
"The 21 Best Beers We Drank in 2021"
"The 20 Best Beers to Drink in Spring 2021"
So why are we adding them here? Well, for the first time this year we actually had a chance to sit down with Fair Isle Co-founder Andrew Pogue and R&D Brewer Matt Rowe to learn about the mad science behind the magic of their mixed-culture saisons.
Spend mere moments chatting with Pogue and Rowe and it's almost like they've opened up a door at the back of your wardrobe. But instead of walking into Narnia, you take a step into this Seattle-based brewery's own magical backyard.
There, words like sustainable, patience, and terroir grow on trees.
In that same vein, ingredients like wild blueberries, foraged fir tips, and local Yakima Valley hops flourish in abundance.
In the fields of Fair Isle, the concept of a beer stretches as far as the eye can see.
Although this sounds like a fantasy, we promise you the best part about Fair Isle is that it actually exists.
And they're brewing some of the most exquisite mixed-culture saisons across the country.
Read the story, learn more about Fair Isle, go drink their magical beers. Is that too much to ask of you in 2023?
Untold Brewing
Scituate, MA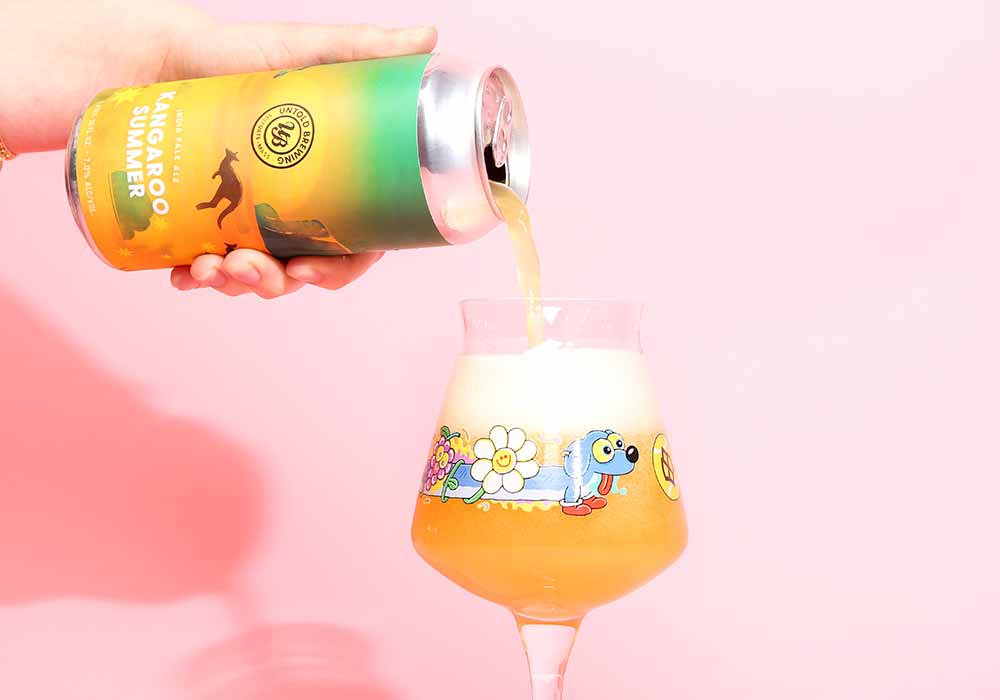 Started by Matt Elder, Untold Brewing opened in 2017 with the goal "to produce clean, high-quality ales and lagers in a breadth of styles that reflect the seasons, our coastal community, and our past," according to the brewery's website. In early 2021, Mike Dyer (whose pedigree includes Trillium and Tampa Bay Brewing Co.) joined as a co-founder.
Earlier this year, Dyer kindly sent us a couple packages of their beer for the first time. And each had a few beers that blew our mind.
For instance, Kangaroo Summer, a New England-style IPA featuring Aussie and New Zealand hops. Light and zippy, Kangaroo Summer accentuated bright honeydew and melon notes with a little kick of smoke; this IPA tasted completely different than anything we'd had before, so we named it to our list of "The 20 Best Beers to Drink in Spring 2022."
Other standouts have included a Vienna lager called Electric Kombi, a Cold IPA called Fractals, a lager called Seatown, and a dunkel called Dodecahedron.
Hopefully, those beers give you an idea of the capabilities of Untold.
To clarify, if you hadn't heard of Untold before, now the story's out. Give them a try in the new year.
Goldspot Brewing Company
Denver, CO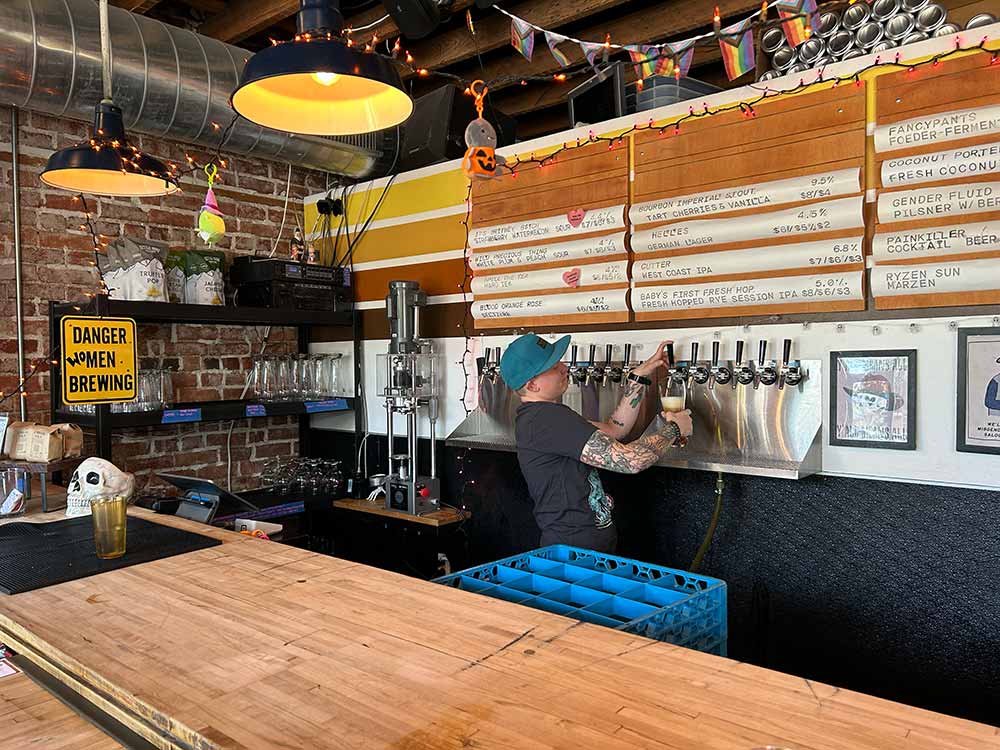 A one hundred percent women- and Queer-owned brewery in Denver, CO, Goldspot Brewing Company has become a pillar in the community.
It's a brewery with an interesting trajectory. For example, Goldspot wasn't always Queer- and women-owned. Now-owner Kelissa Heiber (who identifies as Queer) moved to Denver to attend the Applied Craft Brewing Program at Regis University in 2012. After school, a stint at TRVE Brewing led to a bartending job at Goldspot Brewing, where Heiber would move on to assistant brewer and then head brewer. At the time, Matt Hughes and Alex Sward owned the brewery. But in 2018, the duo sold to Ryan and Winnie DuBois with Heiber purchasing a thirty-percent stake. In February 2021, Heiber bought out the DuBoises to assume full ownership, making Goldspot a one hundred percent Queer- and women-owned brewery.
Accordingly, now-owner Kelissa Heiber (who identifies as Queer) has been able to lay the groundwork for the brewery as a community-driven, inclusive business. Which meant hosting the first-ever festival dedicated to LGBTQ+ causes called Big Queer Beerfest featuring Pride-focused beers last year. Or supporting projects like Making Noise Beer and organizations such as One Colorado, the state's leading advocacy group for LGBTQIA+ Coloradans and their families.
We had a chance to visit Goldspot during an epic four days of drinking and eating in Denver and experienced this incredible community spot first hand. For example, the day we visited the brewery hosted Offbeat Market, a Denver Maker's Market showcasing Queer-, women-, trans-, non-binary-, Black-, and POC-owned businesses.
Goldspot is more than a brewery—it's a platform for the Queer, trans, non-binary, LGBTQIA+ community, inviting folks in to drink and celebrate in a safe space.
We wholeheartedly believe it's breweries like Goldspot that are the future of craft beer. Which is why this is a brewery to watch in 2023.
Dutchbag Brew Co.
Chicago, IL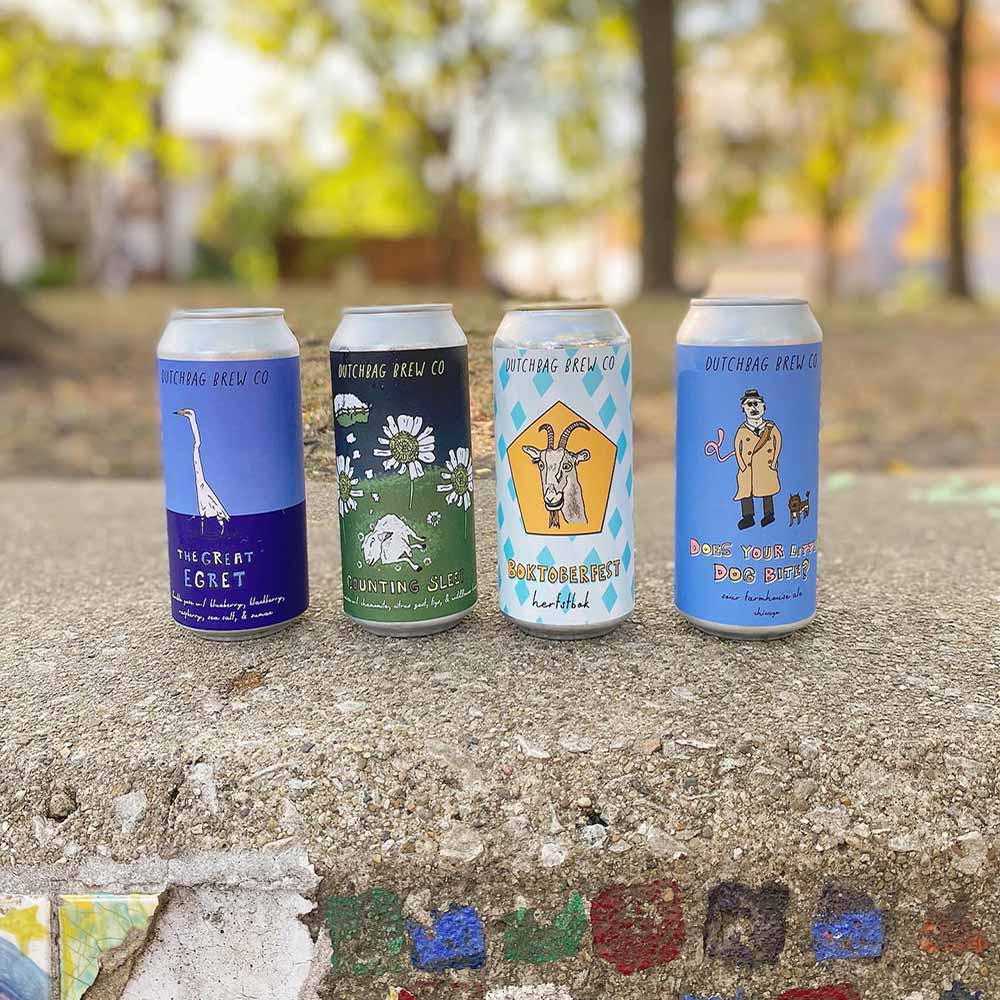 Here is Dutchbag Brew Co.'s speciality: whacky weisse beers, funky farmhouse ales, and loony lagers. We use those words intentionally. Why? Well, take a look at any Dutchbag can and you'll find whimsical illustrations always combined with a little story.
A family-owned brewery specializing in Dutch- and Scandinavian-inspired ales, Dutchbag makes beers with terroir…Midwestern terroir. But hey, a sense of time, place, and land can happen wherever you are in the world. The Chicago-based Dutchbag crafted one of our favorite beers of the year. It's a stunning fruited Nordic weisse called Cøunting Sleep with chamomile flower, citrus zest, and fig re-fermented on wildflower honey.
That should say a lot.
This is a grown-up brewery having a bit of child-like fun. They take their brewing very seriously, but they don't take themselves too seriously.
So seriously, you need to go check out Dutchbag in 2023.
Beer Tree Brew
Port Crane, NY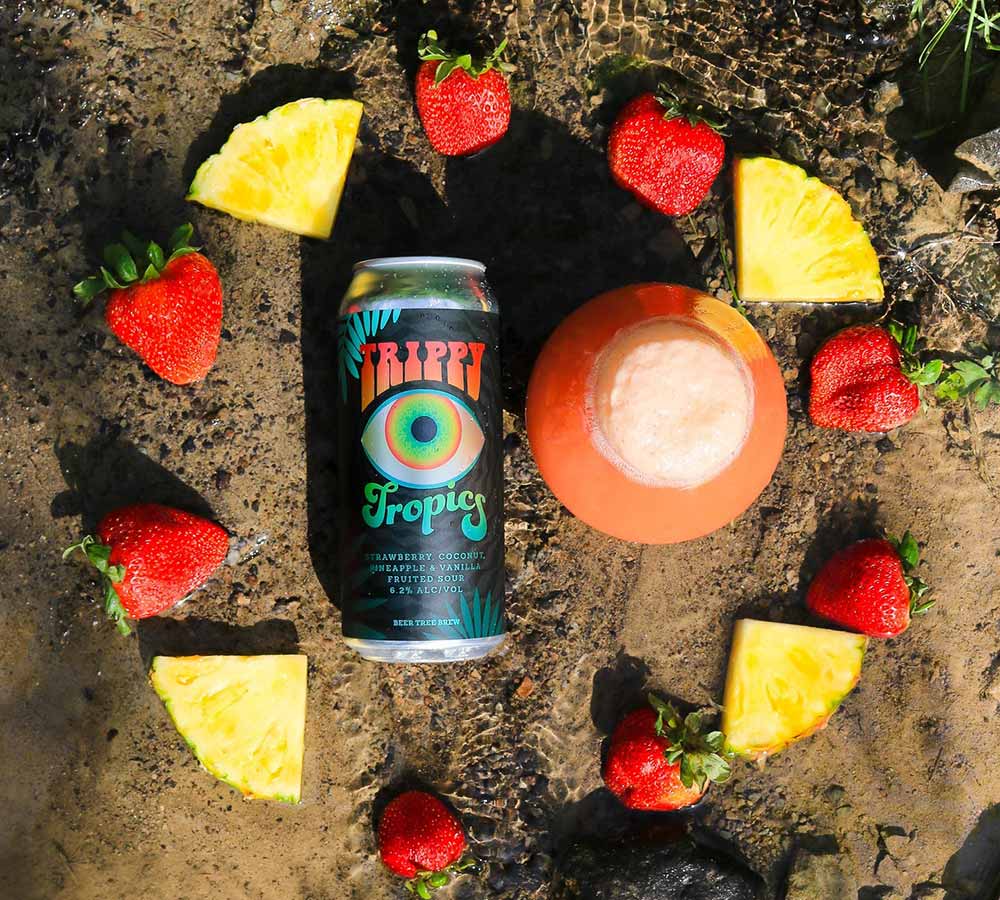 We met Beer Tree's Marketing Manager, Abigail Roe, who identifies as Queer, at Hop Culture's fifth annual women in craft beer festival Beers With(out) Beards. We were impressed when Abigail told us how Beer Tree has been supporting the Queer community in their tiny town of Port Crane, NY. Consequently, we named Beer Tree one of our "47 Queer-Led and Queer-Supporting Breweries to Champion Right Now." Plus, we were beyond excited that Beer Tree joined us for our second annual Queer Beer in Washington, D.C., this past June.
Beyond a shadow of a doubt, a consensus favorite of our fest goers (plus yours truly) was Trippy Tropics.
A fruited sour packed with strawberry, coconut, pineapple, and vanilla, Trippy Tropics just took me to a happy, magical place. One where I could hear the waves lapping against the sand and feel the sun shining down on my face.
That is to say: We want to keep an eye on Beer Tree in the new year to see what else might be up their sleeves.
RationAle Brewing
Sonoma, CA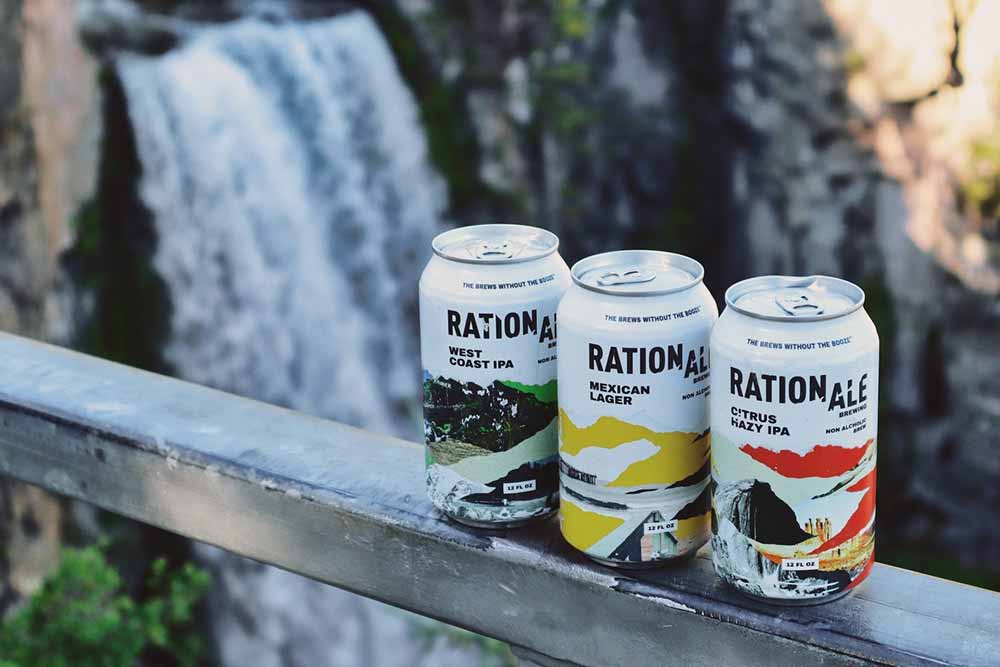 Here's a few facts for you: In 2021, the non-alcoholic beer market in the United States recorded a revenue of nearly five billion U.S. dollars while the non-alcoholic beer industry generated 25.28 billion U.S. dollars in revenue globally, according to Statista.
And according to NielsenIQ, the non-alcoholic beer category grew 31.7 percent from 2020 to 2021. The double-digit growth was eclipsed only by interest in the non-alcoholic spirits category, which grew 113.4 percent during the same period.
Without a doubt the non-alcoholic segment is growing in the U.S. and around the world.
One of the finalists for the 2022 Brewbound Live Pitch Slam competition, RationAle does one thing and one thing really well: non-alcoholic beer.
RationAle Founder Jamie Fay got the idea to start an NA beer brand while sitting around a bonfire with his sons talking about a healthy drinking lifestyle.
One word kept coming up: rational.
Today, RationAle features four styles of non-alcoholic beer including a citrus hazy, Mexican lager, West Coast IPA, and New England hazy IPA.
We've had the chance to try all four styles and each brims with flavor, a smooth mouthfeel, and a crisp finish.
Looking into our crystal balls, NA beer appears to be on a high, so we have high expectations for RationAle in 2023.
Beale's and Trapezium Brewing Co. (Camp Trapezium)
Bedford, VA, x Amherst, VA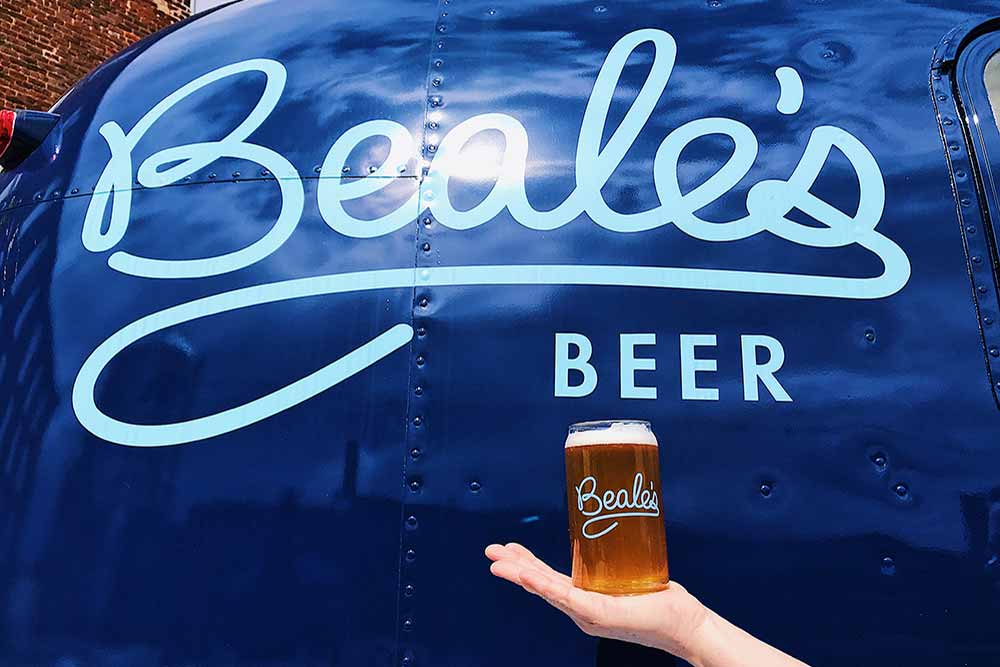 This one is a twofer because Dave McCormack started both Beale's and Trapezium Brewing. Although they each have their own unique narrative, these two breweries remain connected.
You may be familiar with Beale's and their Your Manager is a Bitch beer released in March 2021. The beer was a response to a nasty email the brewery received from a customer who was denied service after refusing to wear a mask in the taproom. The can label included the story and email printed verbatim. The beer went viral after a post on Facebook, receiving 290,000 views (and counting) along with 116k upvotes on reddit.
We know Beale's because they sent us a lager called Gold that we named one of our ""Best Craft Lagers You Can Drink Right Now."
Crisp, smooth, and deceptively simple, we actually found this beer to be pretty complex. A pleasant nuttiness erupted on the nose and carried through the sip. Nuttier than a typical helles, Gold gave us notes of Marcona almonds balanced by a slight minerality and almost a hint of smoke. It's a beer we could keep going back to again and again.
Which is something we now want to do with all Beale's beer. Hey, you sell us on a lager, we'll most likely try everything else you make. A real treasure in Bedford, VA, Beale's should probably be a destination brewery you add to your list.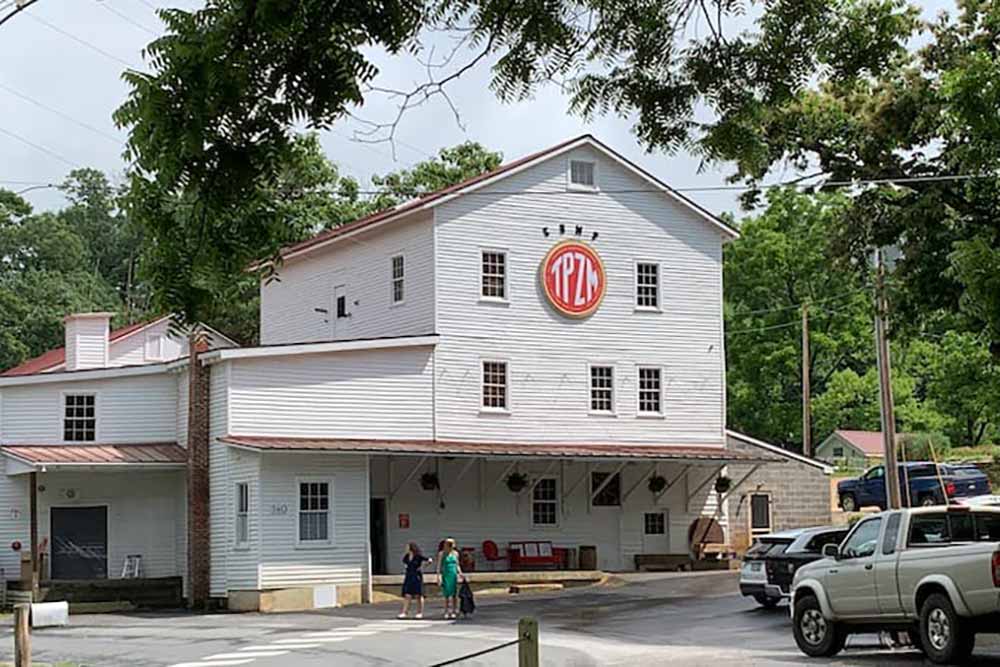 The other brewery in this equation, Trapezium also impressed us with a series of mixed-fermentation ales. One in particular—the Orchard Series Peach—was particularly lovely, featuring a dominant, but not overpowering, peachiness. This beer had all the right sour notes, not too tart, but with a punch of sweetness to brighten everything up.
Trapezium Brewing has been around since 2016, but just last year the brewery opened Camp Trapezium, a taproom on 100 acres with a restaurant serving brick-oven pizza, an eight-suite Airbnb, and a sustainable permaculture farm. Oh, and a brewery, of course.
Which is probably why their sours have really resonated with us.
We're super excited to see what's coming down the line from both Beale's and Trapezium in the next twelve months.
Squatters Craft Beers
Salt Lake City, UT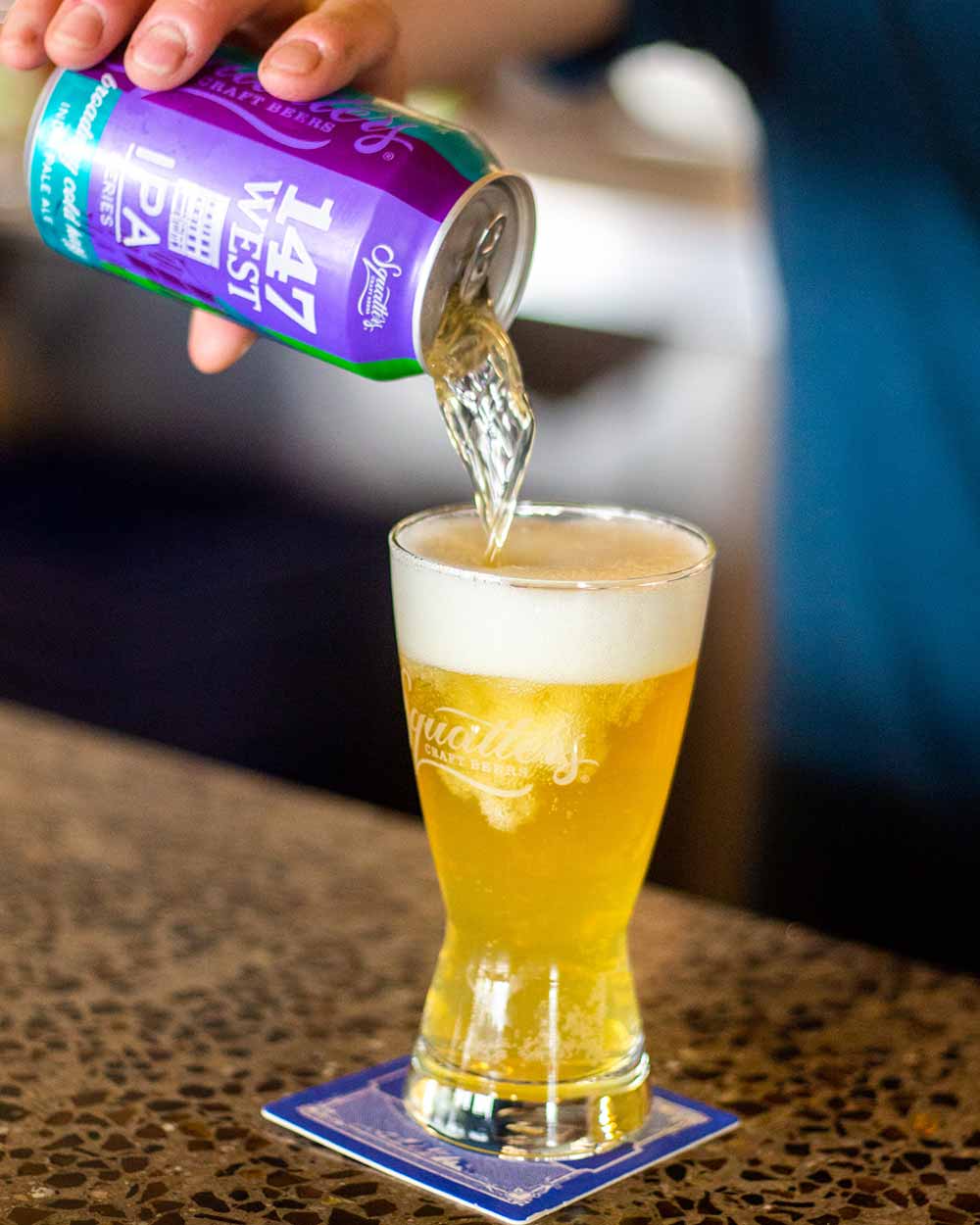 Alright, Squatters is not a new brewery by any means. But there are some new experimental beers coming down the mountain (if you will) from this Utah stalwart that put the brewery back on our map.
Squatters Pub Brewery is like the city slicker brewery of the Beehive state.
Contemporary, convivial, and community-driven, Squatters has been setting the bar for craft beer in Utah for over three decades.
After visiting more than forty brew pubs across the West and Northwest, business partners Jeff Polychronis and Peter Cole decided they wanted to bring a local hangout to Salt Lake City.
Opened in downtown Salt Lake City on Sept. 5th, 1989, Squatters Pub Brewery ended an over-two-decade-long drought of beer in this metropolitan city.
In fact, when Squatters officially threw open its doors at 147 West Broadway in Salt Lake City, it was only Utah's second brewery and pub. The first? Wasatch Brewery in Park City, of course, started by Greg Schirf in Park City, UT, in 1986.
Editor's Note: Although separate breweries, Squatters and Wasatch joined forces in 2000 to cut down on costs and make distribution, production, and shipping easier and more efficient.
And for the last thirty-three years, Squatters has grown into one of the most successful breweries in the entire state.
Squatters beers have nabbed twenty-six Great American Beer Festival medals, including fourteen gold, and fourteen medals from the World Beer Cup, one of the most prestigious beer competitions in the world.
Perhaps most well-known for its Hop Rising Double IPA, one of the best-selling beers in Utah that has gained recognition nationwide, Squatters recently kicked up its innovation.
In other words, the brewery that has set the standard for craft beer in Utah, is pushing the frontier a little farther.
In September 2021, Squatters launched the 147 West series, named after the very street that is home to the brewery's auspicious beginnings.
Designed to rotate every six months, the limited-edition lineup aims to capture a different IPA trend with each beer release.
"There are so many IPA trends, so many things going on in the IPA world, that we want to capture whatever trend is hitting that season…and bring our own spin to it," says Kristin Martino, marketing manager for CANarchy Craft Brewery Collective, who welcomed Squatters into its portfolio in 2017.
For instance, 147 West Broadway Cold Hazy IPA, which tapped into what is now one of the hottest IPA trends in the country—Cold IPAs.
Featuring Nectaron, Cashmere, and Mandarina Bavaria hops, this East Coast-style IPA drinks with a super malty smoothness you don't often find in a typical IPA.
The beer hit home hard. "I want to say we were just on the start of that trend," says Martino. "It started to explode more as the beer went out into the market, but I feel like we really hit it at the peak."
But that's the whole point of this experimental series: to be at the vanguard of what's unique and new in the industry. Hit it out of the park as one trend is peaking and then take it away as soon as it starts to plateau.
Consequently, we're putting Squatters on our radar this year.
For a brewery that literally opened as just the second in the state, Squatters is keeping us on our toes, even thirty-six years later.