Photos courtesy of Fonta Flora Brewery
Tucked away in the quaint town of Morganton, North Carolina, in the foothills of the Appalachian Mountains, sits Fonta Flora Brewery, nestled in a small brick strip of storefronts and the west end of the picturesque downtown. A brewery priding itself on foraging local ingredients, Fonta Flora's portfolio is filled with unique and consistent beers, gaining a loyal following well beyond locals. Creative takes on lagers and IPAs paired with meticulously crafted saison and kvass ales have earned the brewery national attention since their 2013 opening and demand and respect continues, leading to two more taprooms, successfully embodying both urban and rural locales.
On a recent trip to the North Carolina mountains, I stopped at Fonta Flora to grab 4-packs of their Hop Beard IPA, Tiny Bubbles Saison, and Lake James Lager. Catching my eye on the way out the door was a beautifully packaged sparkling water, with art featuring a mountain range, complete with muted colors set off by bright pinks and deep, rich brown.
I'd seen many breweries offering hard seltzers but had yet to come upon craft breweries offering their own rendition of the non-alcoholic beverage. Given their propensity for experimentation, I was not surprised, though I did double-check the non-alcoholic classification before cracking it open on my drive.
The Rise of Hard Seltzer and Hop Water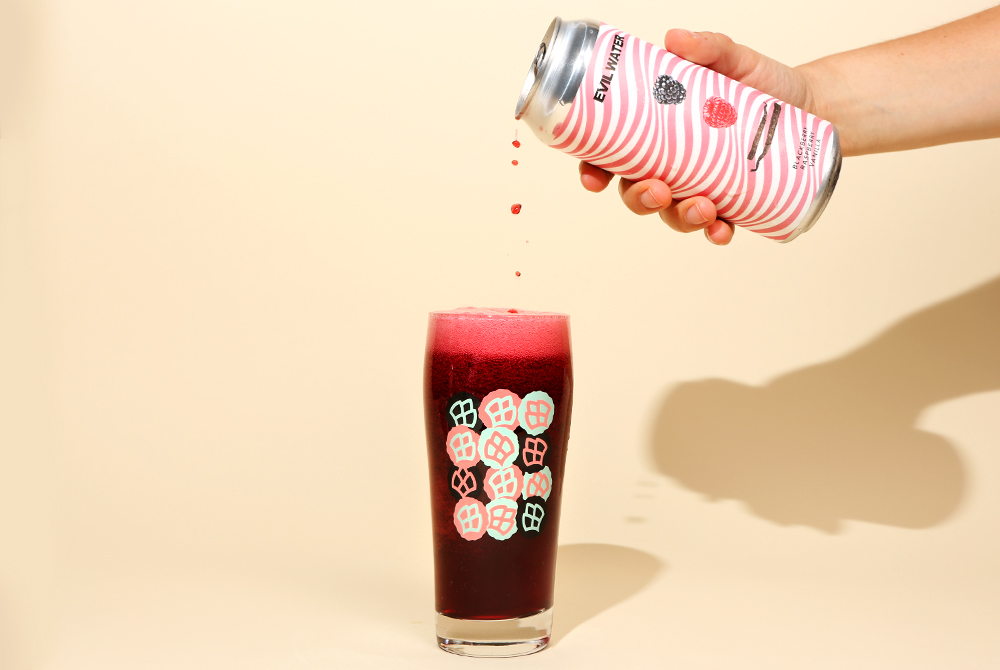 In the wake of the White Claw craze, craft breweries have capitalized on the trend, hoping to attract and retain non-beer drinkers and the "light drinker" crowd while simultaneously expanding their portfolios and showcasing a different form of craft creativity. Breweries like Charlotte's NoDa Brewing and Covington, Kentucky's Braxton Brewing Company have released entire lines of hard seltzer. And others like Evil Twin and Crooked Run are blurring the lines between alcoholic sparkling water and fruited smoothie beers.
Waunakee, Wisconsin's Untitled Art branched out from the beer world into CBD-infused waters, a category that's been on the rise for the past few years. Untitled Art offers stouts and Berliner weisses while leading the way for the clean, relaxing beverage in the craft beer industry.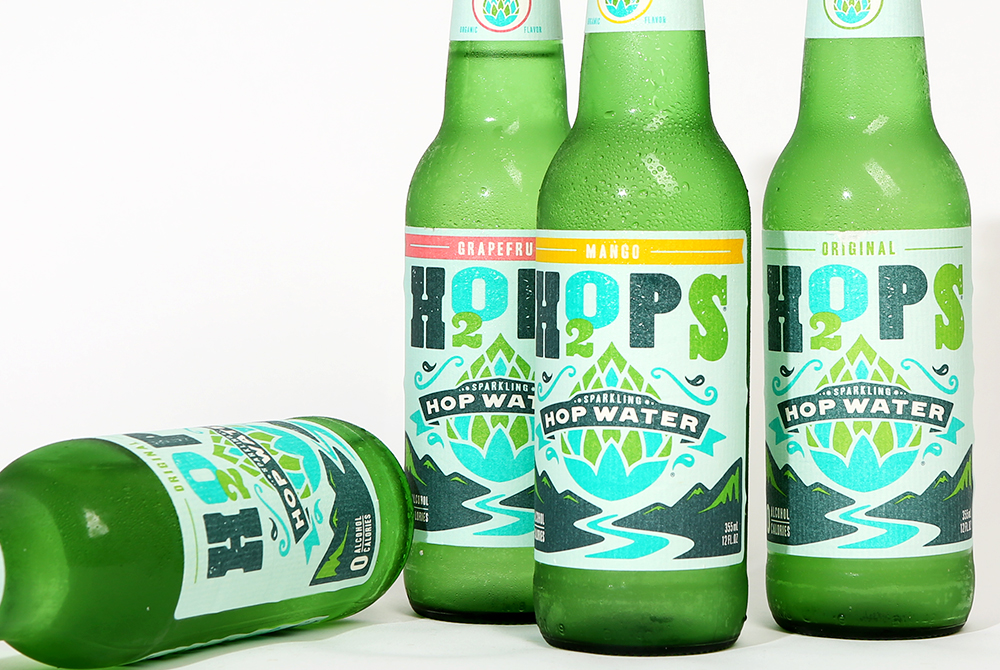 Southern California's H2OPS pioneered the world of non-alcoholic Hop Water (you guessed it, hops plus sparkling water) in 2014. The beverage, fruited or original, comes in green glass bottles, garnering the experience of a crisp light beer without the effect of fermentation. So popular and well-received was the idea that the likes of Heineken picked up the idea for Lagunitas' hop water, even leading an unnamed Lagunitas brewer to call H2OPS owner, Paul Tecker, to ask how it was made. "It was pretty flattering," Tecker says. Arguably Lagunitas' entrance gave rise to the style which only helps the cause, Tecker shared with us. And the style is making its way across the country, with the likes of Wyoming's Snake River Brewing canning and shipping their Idaho-hop seltzer.
And now, slowly and silently, the simplicity of a cold, bubbly, slightly-flavored sparkling water has worked its way into a small-but-growing number of craft breweries.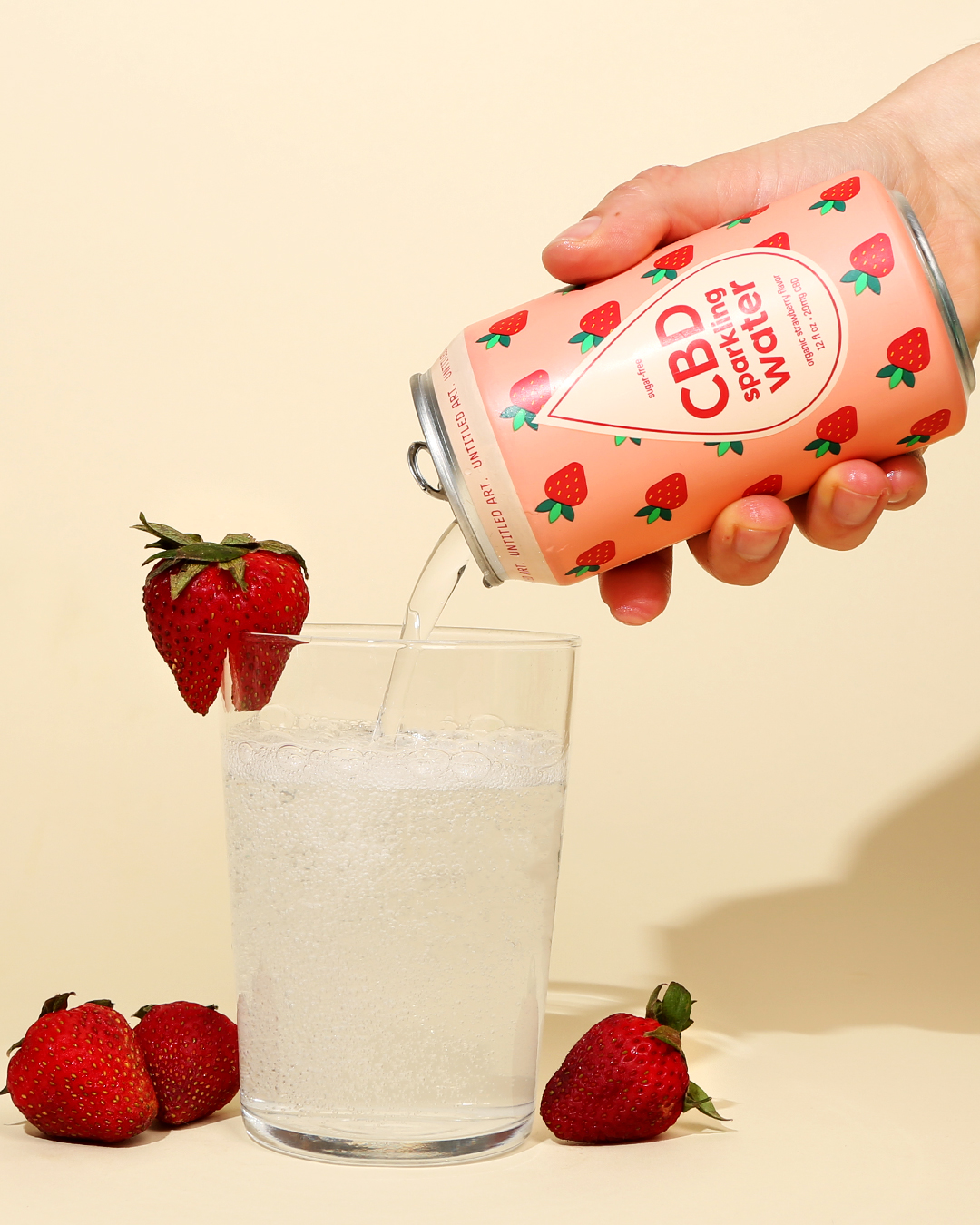 Carbonated Water is Bubbling Up
Craft beer is a complex market. Consumers' palates shift and industry trends morph at a rapid and often unexpected rate. Many modern breweries have adapted to stretch beyond the traditional molds to capture the fickle tastes of a once-insular craft beer world. Most breweries have a handful of mainstays while offering trendy styles—seasonal releases, pastry stouts, and hazy IPAs to name a few. This wave seems to be hard seltzers, with many breweries dabbling in the still-developing category.
So what, then, of sparkling water? Is this the next craft brewery wave?
The carbonated water industry itself has been on the rise in recent years. Where soda has grown only nominally, sparkling water has taken off. The industry was reportedly worth $24.51 billion in 2019 and is expected to rise at an annual rate of 11.8% between 2020-2027. While likely not hoping to compete with big-name corporations in the water world, breweries can at least offer their own versions fresh off the line.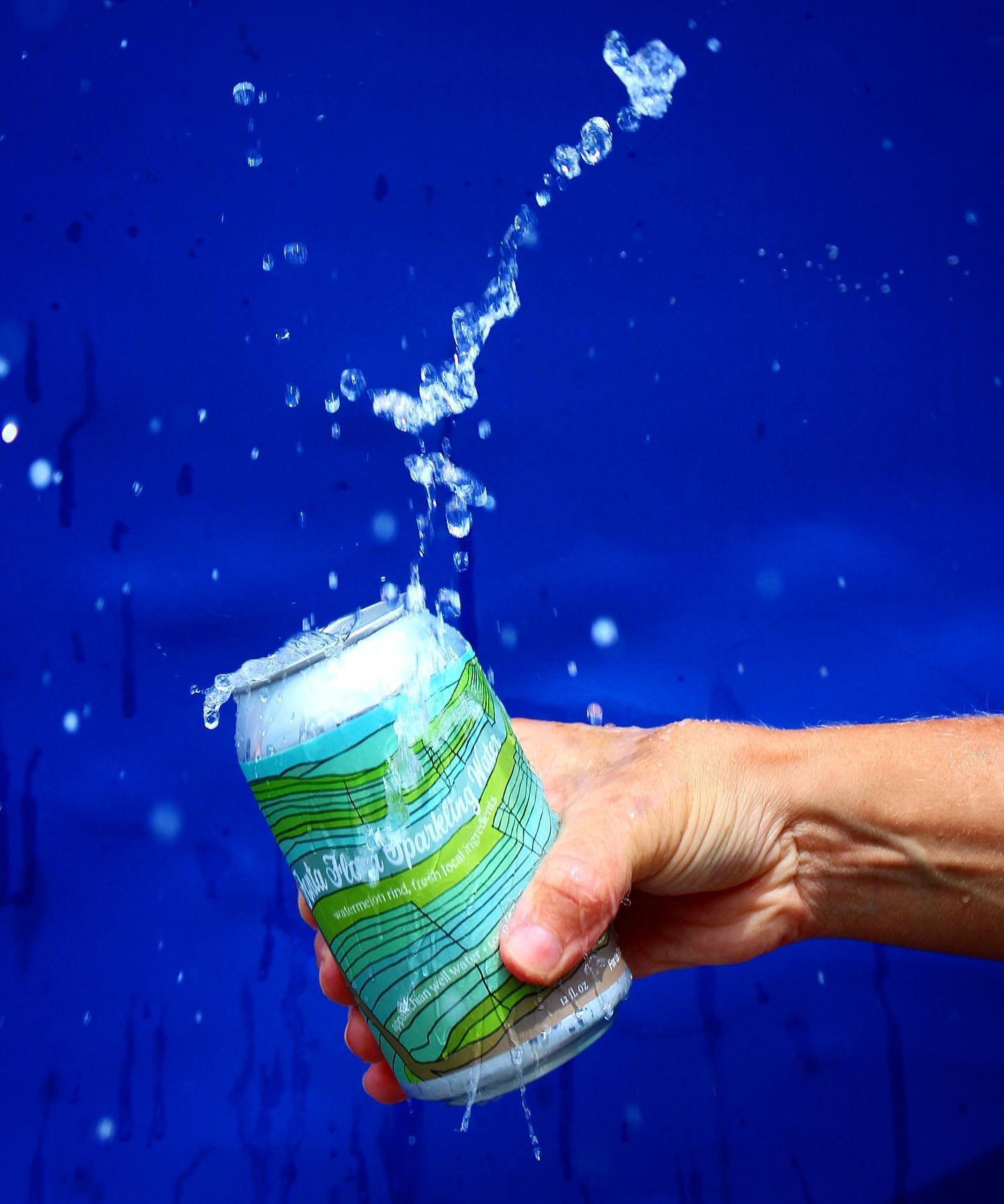 "We really can't compete with the price points out there," Todd Boera, Partner and Head of Brewing Operations at Fonta Flora Brewery, says. "But even though I don't really think we'll see an influx of breweries rushing the distribution market, as with all things in a brewery, there is an ability to initially outsource products and then pull it back in-house." Prior to producing their own sparkling water, Fonta Flora had outsourced it, something quite common in taprooms. And the internal consumption was where the initial dialogue for production began.
"Our accountant met with us and said, 'Woah, your staff is drinking an awful lot of Waterloo. Is there anything we can do about this?,'" Boera explained. "And then we just thought 'Oh! We should package some just for our staff to drink on all day."
From there the wheels began turning and eventually their own concoction was created. This was the perfect product for Fonta Flora's Nebo location, with the steady influx of hikers and mountain bikers, hot off nearby trails or coming in from Lake James State Park, a mile or so up the road.
"Having sparkling water helps with either quenching thirst or for those living an active lifestyle or drinking beer," Boera says. "This is a unique alternative for these guests and it has been really well-received." For Fonta Flora, the clientele doesn't bat an eye at spending a tad more on quality, locally-derived sparkling water. It's all a part of the narrative driving the farm-based brewery.
Why Are Brewers Making Craft Sparkling Water?
Sober and sober-curious mindsets are growing among the younger generation of craft beer drinkers. Adding non-alcoholic options and offering a diverse lineup of products makes good business sense. Plus, having thoughtfully prepared non-alcoholic options demonstrates that a brewery or bar cares about its non-drinking customers. Breweries having their own carbonated water, even just pouring from the taps, is a great way to fully capture the customer's entire experience.
My afterthought of a 6-pack of Fonta Flora Sparkling Water (that's the name, nothing fancy) has since become a staple in our household, hitting the spot after a hike or on those non-drinking days. It's something I can share with the kids while supporting the likes of our local-ish breweries. Brewed from Appalachian well-water deep beneath the land of their Nebo, North Carolina, production facility, there is a sense of pride simply in the water itself.
"Our unique placement of a production brewery gave us an edge for a really good story to tell based on our unique water source," Boera says. This is a bit different of an experience than, say, using city water. Having an on-site natural water source allows for the follow-through of quality, local ingredients (aside from, of course, the citrus fruits not native to North Carolina) for which the brewery has become known.
The fruited rendition has just a hint of grapefruit—slightly sour, super carbonated— though it is unique from its widely-circulated La Croix Pamplemousse predecessor. Quality and mindful production was top of mind when transitioning to bring this on board. Boera explains, "We thought 'We can do this the same way we do our beer—with very good ingredients—and none of the bull shit you'll find in La Croix or some of the other ones.'"
Having zero "natural flavors" and garnering its flavor from freshly juiced and zested grapefruits, craft-brewed sparkling water elevates the sparkling water experience, an experience I didn't know needed to be elevated. Other iterations involve ginger from a little farm just above Asheville, giving a nice earthy undertone. The summer saw a version aged on watermelon rinds left over from the seasonal Watermelon Lake James Lager, making the entire project zero-waste.
Creativity is where many craft brewers shine. Some choose to stick to the basics while some lean more towards beer-driven profiles. Beacon, New York's Hudson Valley Brewery dabbled in a unique one-time sparkling water option in the taproom that was well-received by their clientele.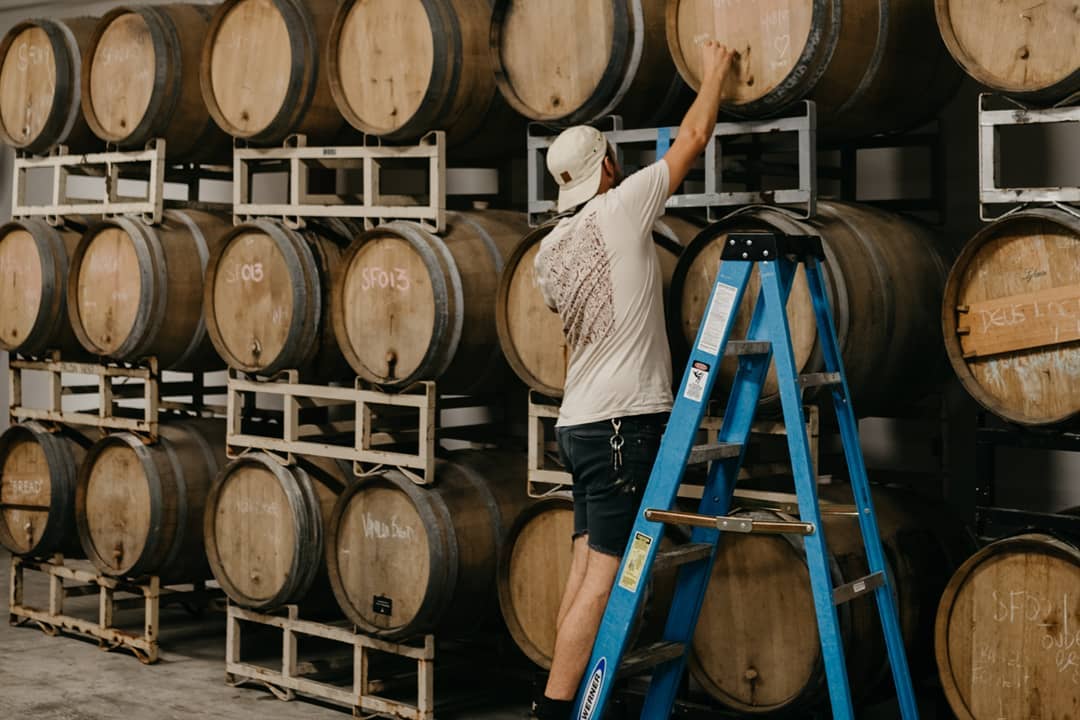 The Oak Aged Seltzer or as some called it, taproom manager Harry Manning says, "Wood Water" was a way for Hudson Valley Brewery to offer house-made seltzer, a deviation from their typical cooler option of Polar Seltzer. Unlike Fonta Flora, theirs was neither canned nor sold outside of the taproom, minus a 2019 appearance at Juicy Brews Hudson Valley. Aged in oak wine barrels, the water itself was not flavored but "it did pick up a lot of character from the barrels," Manning says. "We thought it tasted like Honey Bunches of Oats, scotch & water, and cream soda."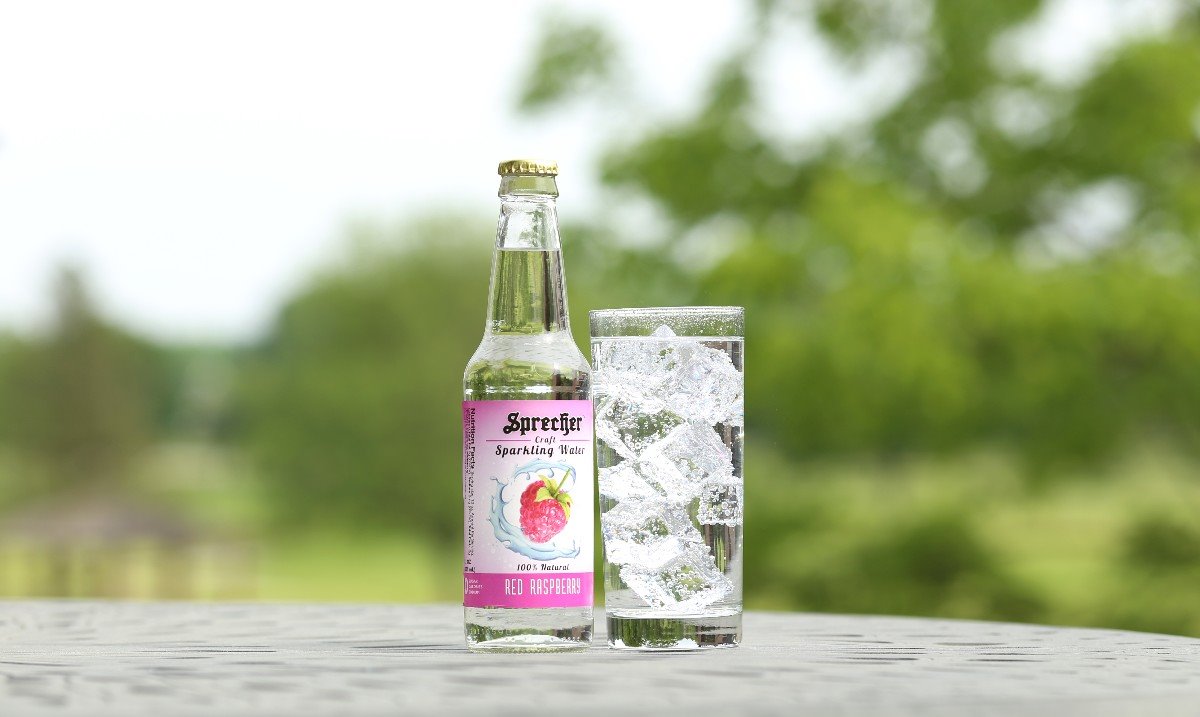 Charlotte's Blue Blaze Brewing has dipped its toes in the sparkling water trend with a small batch called Zero Day Homemade Seltzer that's infused with raspberry and lemonade available in crowlers and on draft. On a much larger scale, Sprecher Brewing Company has a line of bottled seltzer in a variety of fruit flavors.
The Bottom Line
While many sparkling water companies focus on the water, sparkling water's inception does have a surprising tie to beer. English chemist, Joseph Priestly, is credited with creating carbonated water in 1764, albeit unintentionally, after pouring water back and forth into bowls over none other than a vat of beer. Perhaps it's somewhere in our souls to crave sparkling water with bubbling beer, our community's own way of coming back home. Maybe it was simply brewers watching industry trends and it's not quite as serendipitous as I'd like to believe.
The inception of Fonta Flora's sparkling water followed the cliche "necessity is the mother of invention", leading to a point of pride, rounding out the craft experience.
Market trends shift and the clientele diversifies but with more craft breweries taking unique and personal spins on fresh offerings, out of necessity or otherwise, "the next big thing" could become a taproom staple.
Liked this article? Sign up for our newsletter to get the best craft beer writing on the web delivered straight to your inbox.