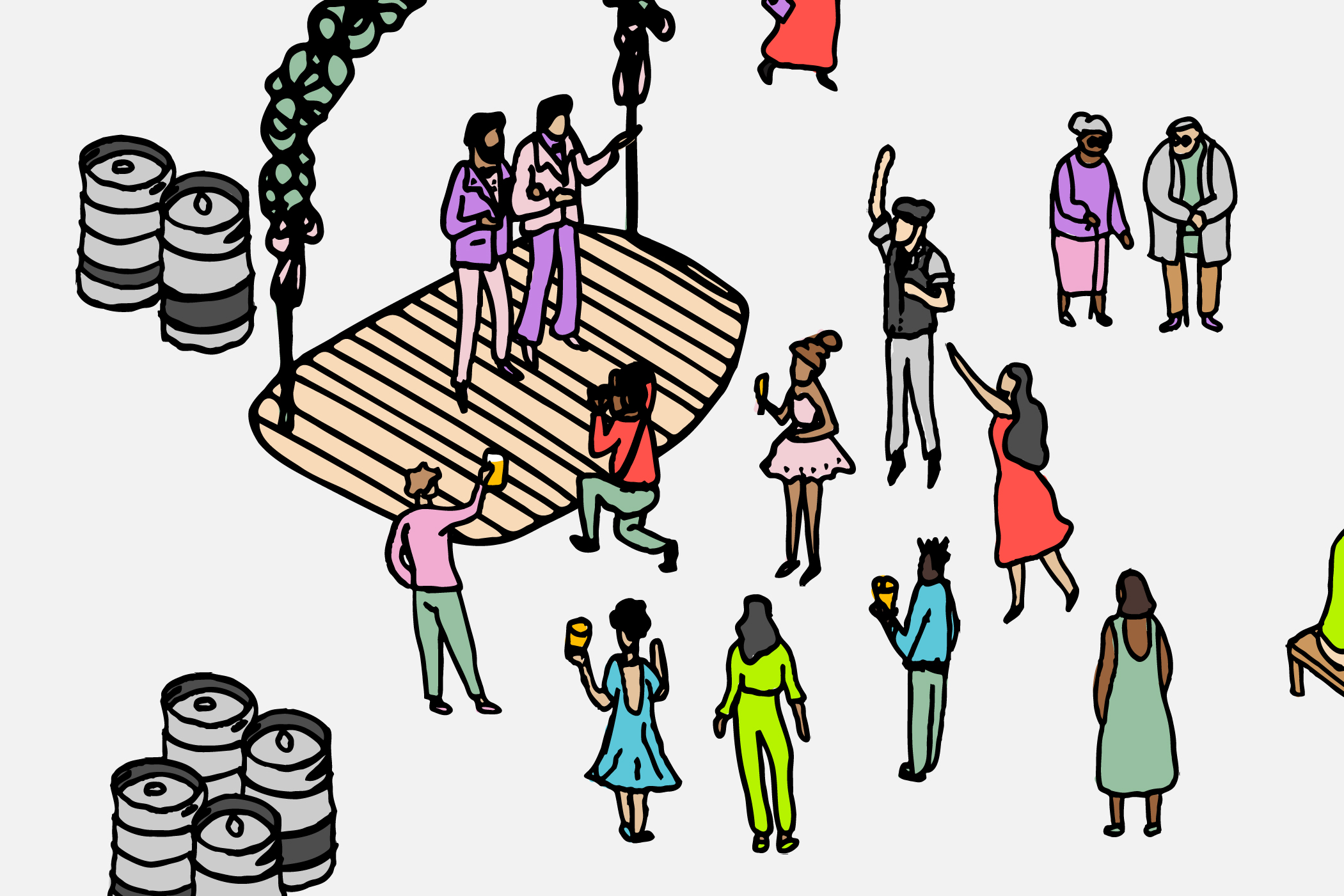 Illustration courtesy of Jake Hill
Imagine the last beer you drank. What did it taste like? Maybe it was a bitter West Coast IPA with bold, bright notes of citrus. Perhaps you just cracked an imperial barrel-aged coffee stout bottle that tasted like a bag of fresh coffee or a chocolate bar.
Now, think of the person who brewed that beer. What do they look like? Who did you picture in your head?
I've asked this question to people on many occasions. Nine times out of ten, I'd get the response you'd expect: a cis-gender white man, usually with some type of facial hair—typically a big beard—a button-up lumberjack shirt, and some brewers boots.
That's the stereotype I set out to change when I started our women and non-binary beer festival, Beers With(out) Beards as my graduate school capstone project in 2018. Two years later, I introduced Queer Beer as a festival supporting the colorful, vibrant voices of the underrepresented Queer community in craft beer.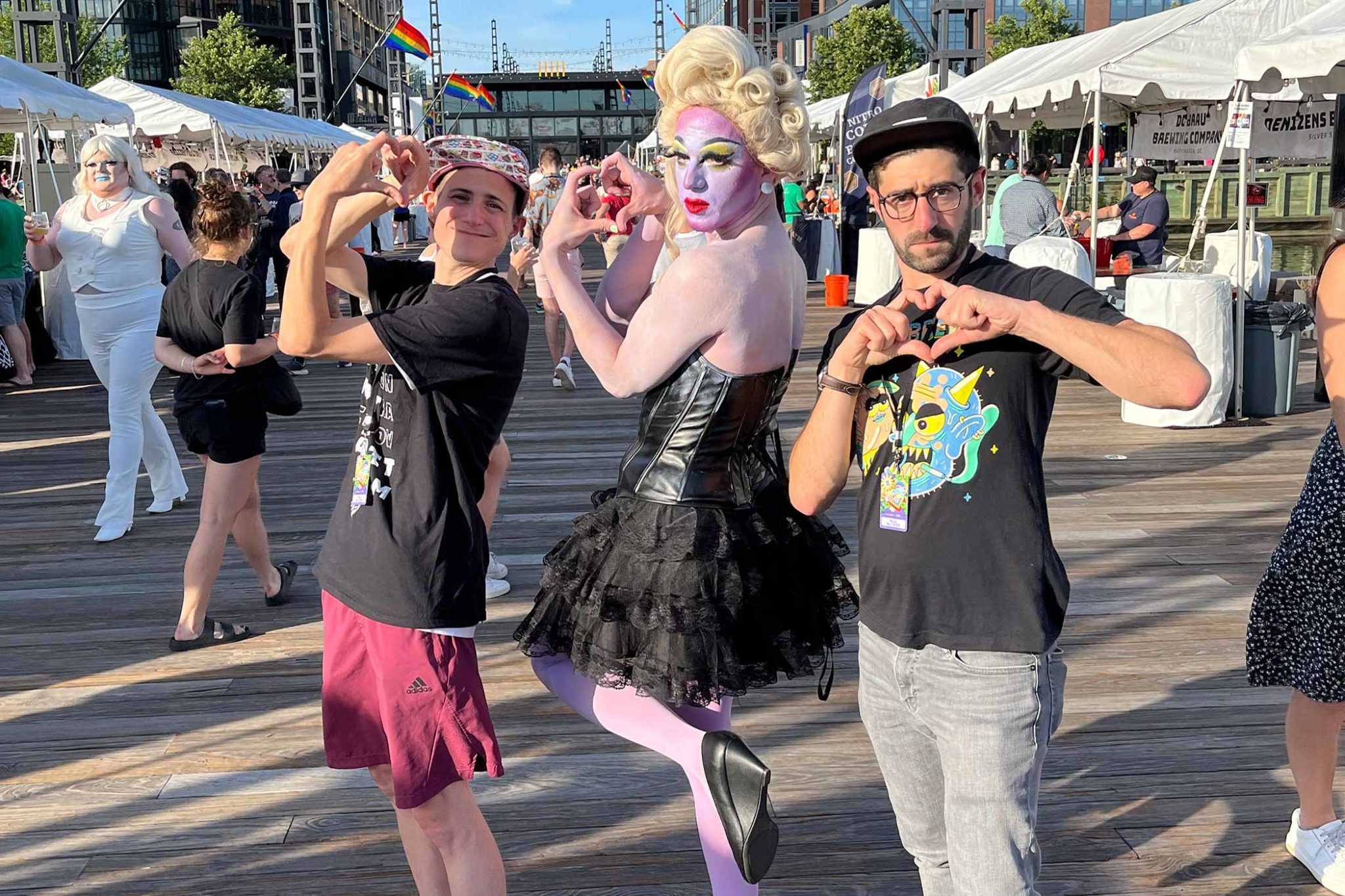 Both these festivals, supported by breweries such as New Belgium and Samuel Adams, are a great way to get people from all across the country to drink beer in a safe space. And overall, events are an excellent outlet for breweries to invest in inclusivity.
"Creating Safer Spaces in Craft Beer" is an in-depth, ten-part series examining why it's important to embrace diversity, equity, and inclusion in craft beer. Every Monday for the next ten weeks, we'll be releasing a new part to the series.
​​[Creating Safer Spaces in Craft Beer, Part One — Why Isn't Craft Beer More Diverse?]
​​[Creating Safer Spaces in Craft Beer, Part Two — What Does a Safe Space Look Like?]
​​[Creating Safer Spaces in Craft Beer, Part Three — Does Every Brewery Needs a Code of Conduct?]
[Creating Safer Spaces in Craft Beer, Part Four — Hire Intentionally and Train Your Team]
​​[Creating Safer Spaces in Craft Beer, Part Five — Start a Vocational Program]
The Importance of Inclusive Events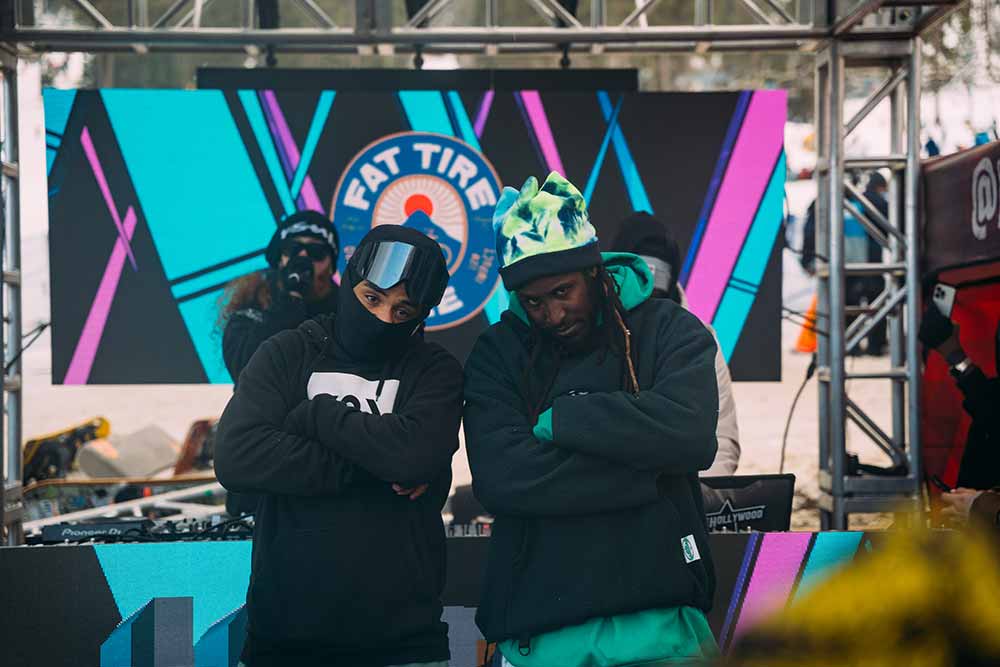 New Belgium Multicultural Marketing Manager Cathy Del Monte spearheads Lifted Snow Fest, a snowboarding and skiing event aimed to bring People of Color to the mountain, creating a supportive environment for all attendees and breaking down barriers to entry into the sport. And Culture Shifters, an annual event in partnership with outerwear company Burton Snowboards that brings together influential changemakers from NFL players to pro skaters to musicians to build a diverse community in snowboarding and beer.
"The goal of my multicultural marketing events… I want the target audience to feel like they are part of a community," says Del Monte. "I believe that the best multicultural marketing events are those that are authentic and celebrate the culture of the target audience… There is great potential to reach and connect with diverse consumers through authentic and relevant marketing events."
In 2023, most breweries design core programming, but the challenge is to find a new way to attract a potentially untapped drinking crowd.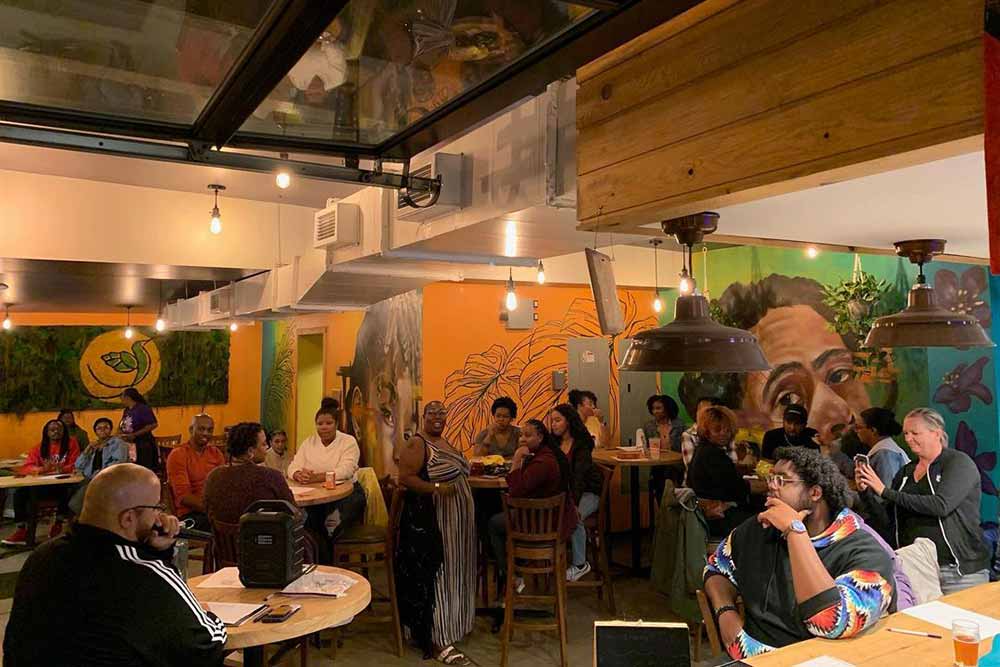 Wah Gwaan Brewing Co., a Jamaican-Indian-American- and Black-owned brewery in Denver, used to host a Black People Know Things Trivia night every month that focused on Black culture, media, and music.* According to co-founder Harsha Maragh, it was the most well-attended event the brewery hosted. On Tuesday nights–a typically slow night for most breweries–the brewery oftenhey attracted upwards of fifty people, many of whom had never been to the brewery.
"It's the day every seat is full and the day that everyone sings with every song that's played," she says.
Maragh says she's seen many people from trivia nights come back on another day to drink because they realize they liked beer and could drink it in a place they feel safe.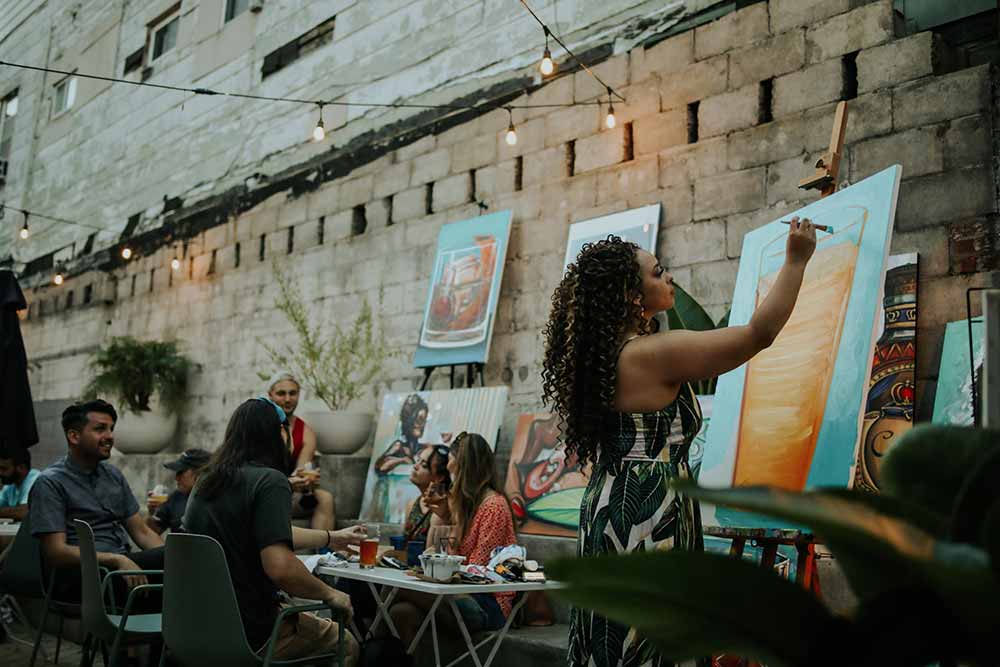 Similarly, Trace Brewing in Pittsburgh hires artists of color to do live paintings, put on drag shows, and even host hip-hop and trap parties.
"Listening to our neighborhood and thinking about what makes a space feel comfortable for folks is where the programming comes in," says Trace General Manager Katie Rado, noting their popular hip-hop and trap DJs and Queer-femme-forward nights. "We make people feel comfortable in our space, and then we can talk about beer."
At Necromancer, Head Brewer Lauren Hughes started Queer Beer Club, a group that meets monthly to do things like Queer-oke or go to a skate night.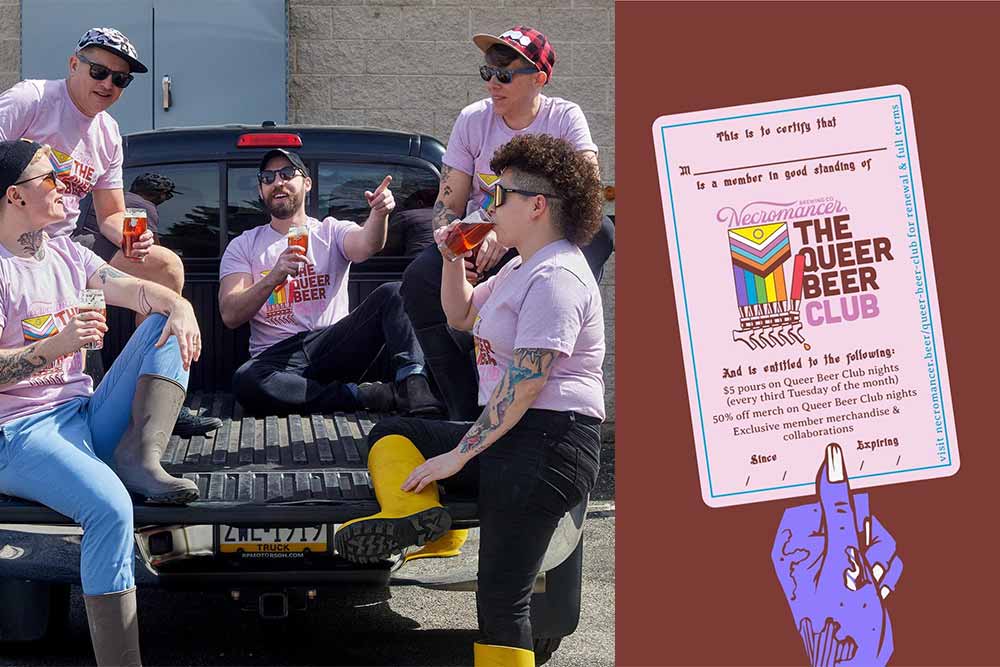 "For me, the measurable amount of success is not how many people we get in the taproom, but seeing all the new faces we hadn't seen before," says Hughes, recalling an older lesbian couple who came to their last event. "I thought, Holy shit, when was the last time they ever went to a brewery!? You don't usually see older lesbian couples at breweries enjoying themselves and feeling comfortable."
At Goldspot Brewing, events are one of the best ways to create an inclusive space. Every other Monday, the brewery hosts a Queer Dungeons & Dragons night along with craft markets featuring Queer-owned businesses, open mic nights with Queer performers, and gay dance parties.
The brewery even hosts a knitting night which Goldspot owner Hieber says "isn't inherently Queer, but it's also connecting to a different demographic." At the moment, Hieber shares that in the taproom, you'll find a 50/50 split between men and women, "which is incredibly rare," she says.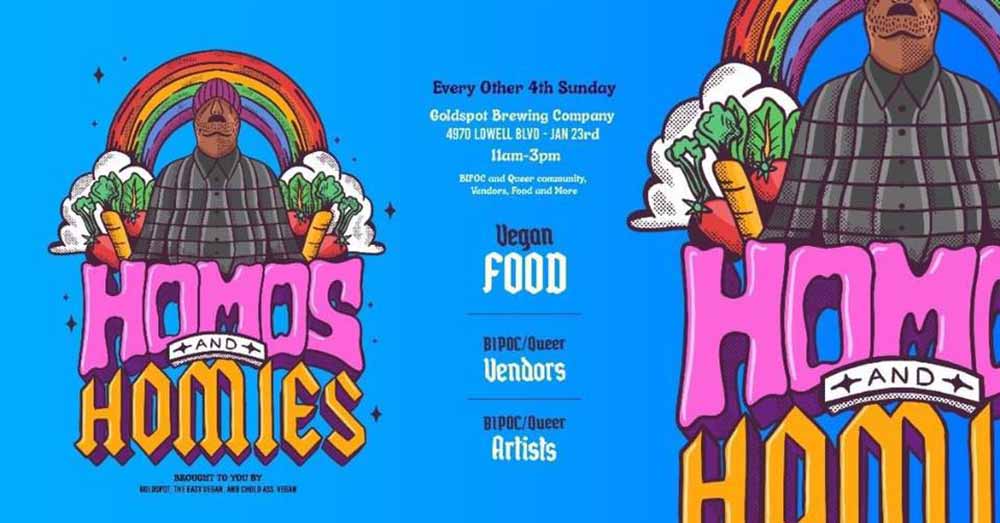 One of Hieber's favorite events, Homos and Homies, invites a BIPOC vegan food truck and a Queer-owned one, along with Queer artists and vendors, to set up on Goldspot's patio. Ten percent of all sales that day go to a different local food justice or advocacy group. During the last Homos and Homies, Goldspot raised $300, but each participating vendor donated too, bringing the total to a couple of thousand dollars. Hieber says, "It's the most racially diverse you'll ever see at the brewery, especially in Denver… It's diversifying the type of people that come into the space… You're just hanging out with friends, raising money; it's always a poppin' time… Everyone is in a good mood; the vendors are doing well; it's very cool."
Using Events to Lower Barriers in the Beer Industry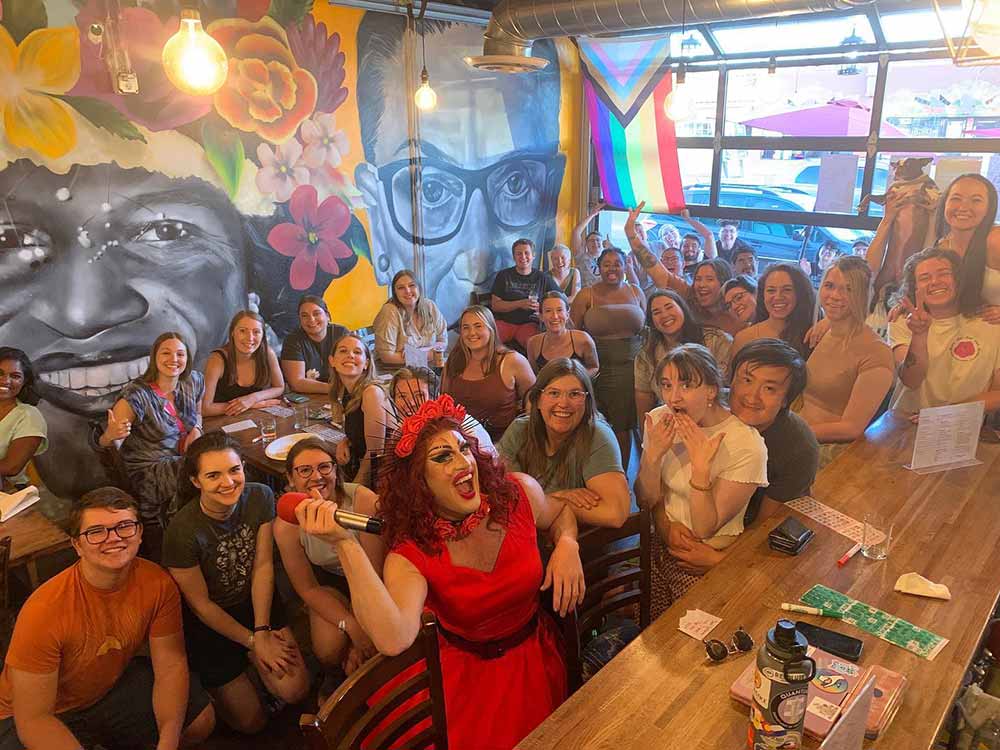 Events can be a great way to lower barriers to entry into the beer industry.
As Three Weavers Co-Founder Lynne Weave Weaver shared during a tap talk on diversity at the California Craft Beer Summit, women make up forty percent of MBA students, but only seven percent of people holding board or CEO seats.
Why the disparity?
"We realized it wasn't because we weren't invited to the board room; it was because decisions were made before the board meeting, at a golf course or poker table," Weaver says.
For that reason, Weaver said the brewery would be starting poker tournaments for women "to learn how to play, strategize, learn when to bluff, when to hold, when to fold, and when to push all in."
An almost perfect representation of the industry, the poker table analogy begs the question: Who are the players at the table? If a brewery has an executive board or even a staff of all-white men, it's a good bet they're attracting that same clientele in their taprooms.
Events can literally change who has a seat at the proverbial table.
*Editor's Note: While working on this piece, we learned that Maragh and Brown closed Wah Gwaan at the end of January due to the current state of the economy, inflation, and rising costs, according to an email Maragh wrote to us. We're incredibly saddened by this news but excited to hear that Maragh and Brown are currently trying to navigate what the future looks like and ways in which they can keep the Wah Gwaan brand alive.
Up next: Creating Safer Spaces in Craft Beer, Part Seven — Brewing Beers That Make a Difference