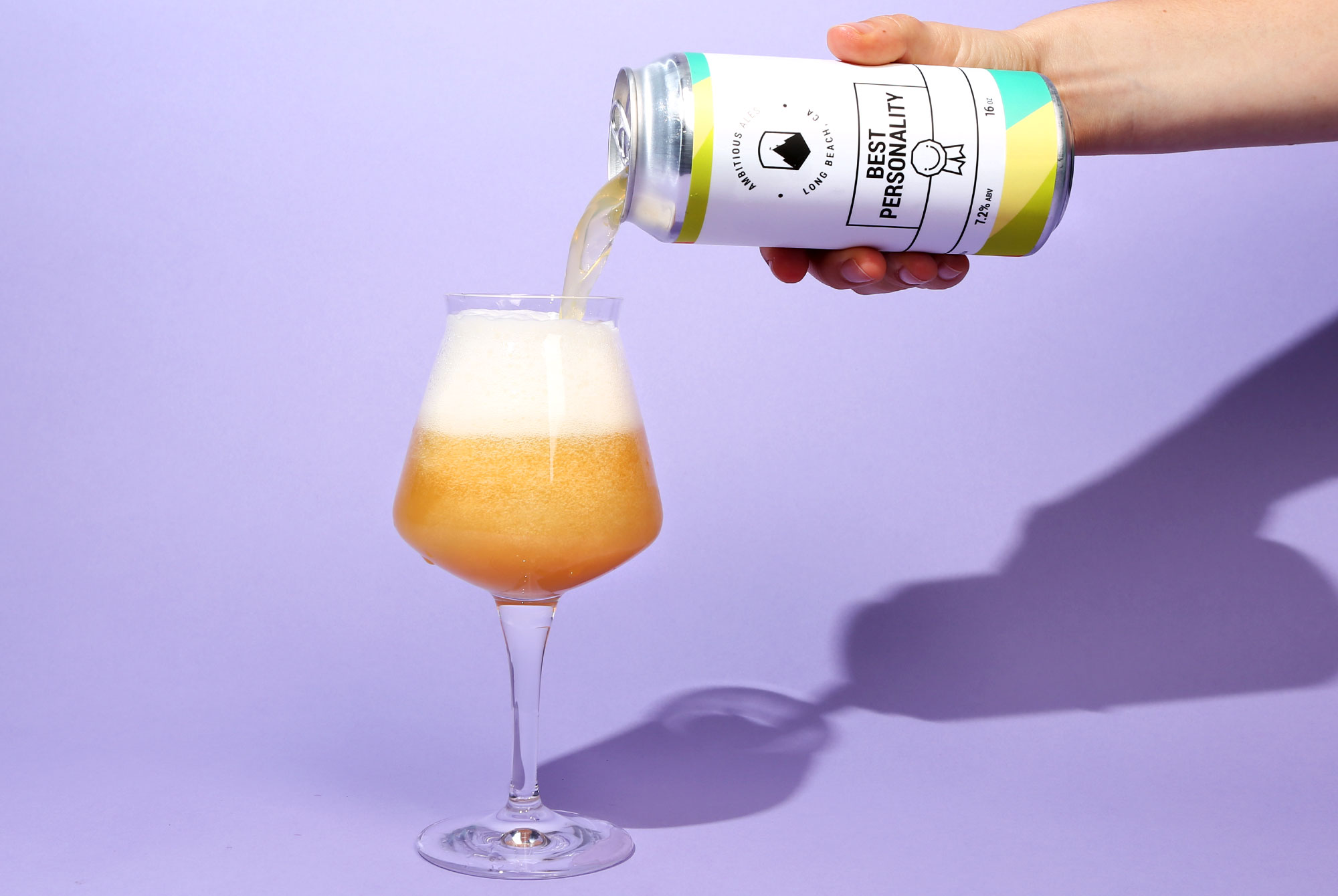 What exactly defines an "underrated brewery?" It's a loose distinction but just about every craft beer drinker can likely name at least one brewery that they consider to be a hidden gem or flying under the radar. Perhaps it means that the brewery isn't in a highly trafficked area or hasn't received much press. Maybe the brewery produces styles that don't translate to copious photos on social media or glowing reviews on rating apps like Untappd. Most likely, the brewery in question simply holds a special place in that beer drinker's heart.
Whatever the case, the idea of the underrated brewery is vibrant. (As is its counterpart, the overrated brewery.) And if beer drinkers can be characterized by one thing, it's their opinions. We at Hop Culture recognize that this list isn't exhaustive. And it doesn't necessarily represent the current state of craft beer. No one would argue that the likes of Other Half, Trillium, Tree House, Monkish aren't producing some of the most well-regarded hazy IPAs in the country. Or that Hill Farmstead is one of the best breweries in the world. Those aren't exactly secrets.
We asked industry experts, fellow writers, and beer fans to help select twenty of the most underrated breweries of 2020. Our panel of experts chose these breweries for a variety of reasons, but the deciding factor was that each brewery is doing something truly special. And if you feel there is a brewery worthy of more recognition, let us know! We're always excited to learn about new breweries doing something innovative or progressive.
The Most Underrated Breweries of 2020
Ambitious Ales
4019 Atlantic Ave., Long Beach, CA | (562) 285-7199
"When you've got a hyped brewery like Monkish nearby and multiple Modern Times outlets within driving distance, and you're already the smaller city in the shadow of the bigger city that was already behind in the California craft beer game, it can be hard to make a major name for yourself as a newbie in Long Beach. Yet Ambitious Ales, a mere toddler in the beer game, is quietly crafting some of the best brews in the Southland.
From the day they opened in February 2019, Ambitious was releasing gems in a gorgeous, nature-inspired space in Long Beach's Bixby Knolls neighborhood. The most accessible and beloved beer is Central Perk, a GABF bronze medal-winning blonde ale brewed with Guatemalan coffee beans and Madagascar vanilla beans. They've got a slew of hazy and West Coast-style IPAs on tap for the hop-loving region, with Best Personality being, well, the best. But they successfully cover the style gamut with adjunct-laden stouts, Belgian-style table beers and saisons, sour blondes, and goses. I've yet to have a beer I didn't thoroughly enjoy from Ambitious, and the same goes for my friends–both the newbies and beer snobs alike."
— Emily Krauser, Freelance Writer
Novel Strand Brewing Co.
305 W 1st Ave, Denver, CO | (720) 949-0246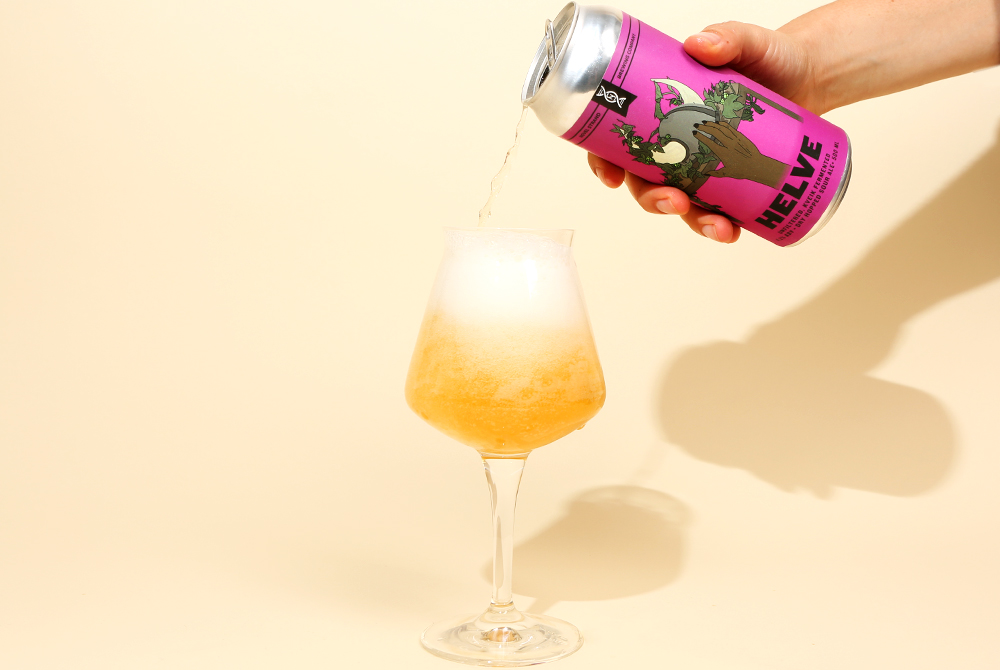 "Over the past five years, the state of Colorado has seen some tremendous talent rise to elite notoriety for specializing in style categories like lagers, barrel-aged stouts, big beers, etc. Even more recently, several of Colorado's younger talents have also risen to make world-class contemporary hop-forward styles as well as sour, wild, and spontaneous beers.
Novel Strand helmed by Tamir Danon, Chantel Columna, and Ayana Coker happens to do both exceptionally well. Whether he's experimenting with beautifully constructed hop builds, or testing out new hops varietals in his beer, Danon who also serves as head brewer, has developed a knack for opening new doors when it comes to understanding hoppy beers. And while it can be difficult to breakthrough in a crowded landscape like Colorado's craft beer scene, it feels as if Novel Strand is just on the verge of receiving the notoriety they deserve."
— Tristan Chan, Founder, Porch Drinking
Arches Brewing
3361 Dogwood Dr, Hapeville, GA | (678) 653-2739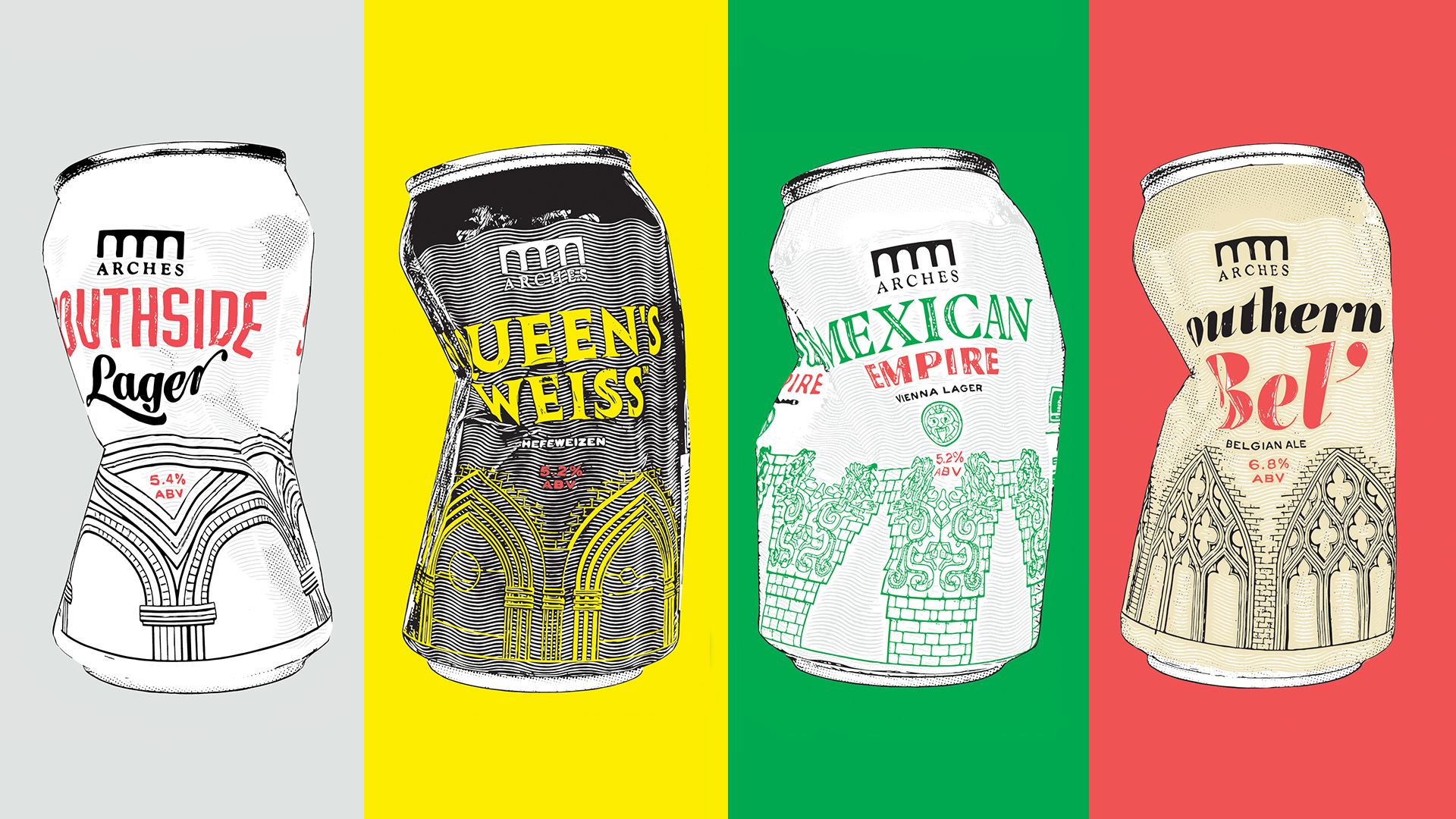 Atlanta has quickly risen to national esteem for its craft beer culture. Thanks to the loosening of restrictive laws, smaller craft breweries have room to grow and flourish leading to amazing new operations like Halfway Crooks, Sceptre, Good Word, and New Realm. And as the city has become a beer hub, new pockets of craft brewing have popped up.
"The southside of Atlanta rarely gets love, but there are some good things happening on this side of town," shares beer writer and Atlanta native Stephanie Grant. "For one, Arches Brewing has been serving up delicious lagers, IPAs, and sours thanks to their Head Brewer Justin Ramirez. You're guaranteed to find something you'll love on their taplist — whether it's one of the core beers like Mexican Empire or a limited release."
— Stephanie Grant, Freelance Writer
Idle Hands Craft Ales
89 Commercial St, Malden, MA | (781) 333-6070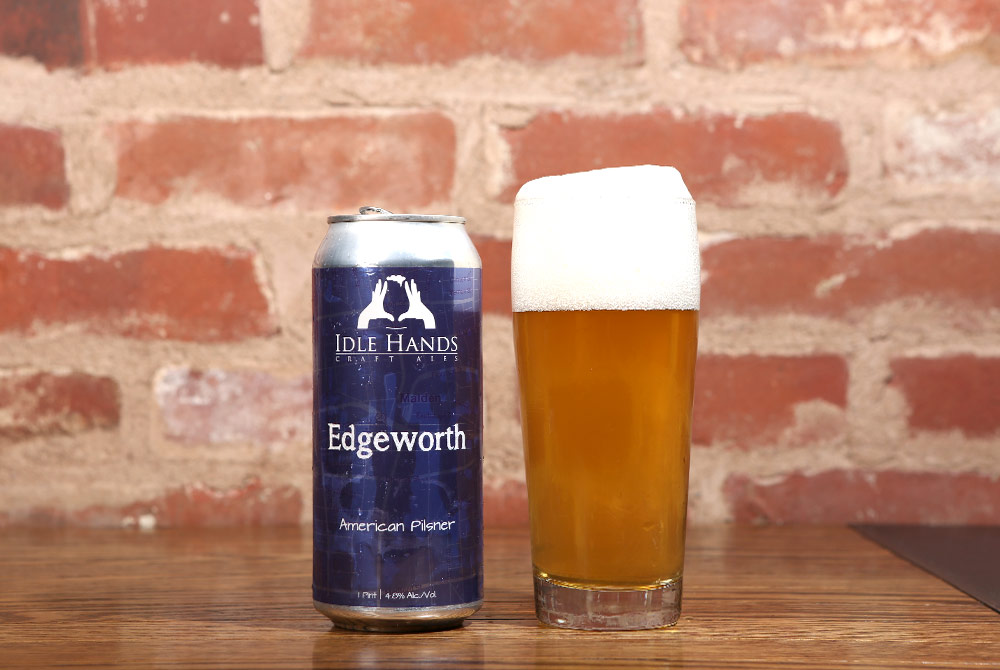 "Having spent some of my formative beer-drinking years in Boston, I have fond memories of Beantown's beer scene. And Idle Hands Craft Ales quickly became a favorite.
In a city (and general region) dominated by big names like Trillium, Tree House, Night Shift, and more, I developed a deep appreciation for breweries operating under the radar. Breweries like Mystic (RIP) and Lamplighter arguably came into their own and rightfully earned the praise they've received. But Idle Hands continued to be something of a well-kept secret among Boston drinkers. Until recently.
Boston Magazine named Idle Hands their best Boston brewery of 2020. In a city that's been defined by those aforementioned breweries, that's pretty impressive. And Idle Hands, which actually had a short stint brewing beer within the walls of Night Shift, has achieved success without being stubborn or abandoning their principles. Founder Chris Tkach and his brew team continue to produce high-quality Belgian-style ales but they've also folded in some kettle sours and hazy IPAs that are both accessible and rival some of the best in the city."
— John A. Paradiso, Managing Editor, Hop Culture
Dirtbag Ales Brewery & Taproom
5435 Corporation Dr, Hope Mills, NC | (910) 426-2537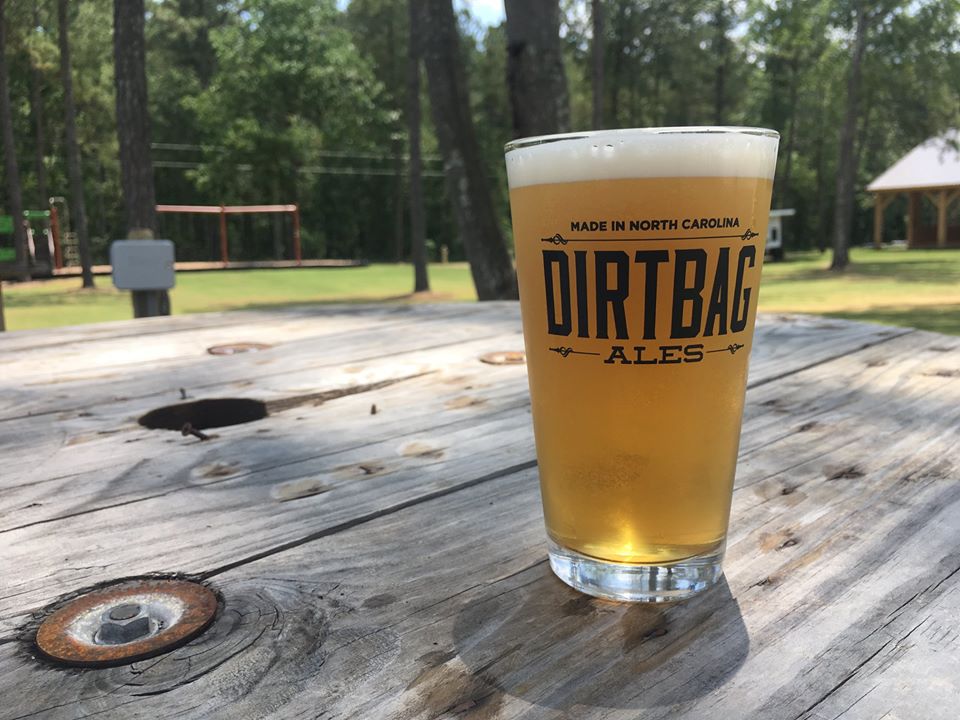 Sometimes a hidden gem flies under the radar in full view; a brewery that folks walk right past. And sometimes breweries exist off the beaten path. Eugenia Brown shared an underrated North Carolina brewery creating a special space in the middle of nowhere.
"Most people probably don't even know where Dirtbag Ales is," shares Beer Chick founder Eugenia Brown. "It's tucked away in a small community that is super supportive of the brewery, and, honestly, it's one of the most diverse taprooms I've ever stepped foot in across the state. Located in Hope Mills, NC the brewery is the first to open there. And they are big on partying and having a good time. I stopped on my way back from a beach trip from the coast and the space was nestled in the middle of nowhere with food trucks, a farmers market, live music, and even ax throwing. If none of that interests you, you can always settle into the comfy and beautiful taproom and try a variety of tasty beers."
— Eugenia Brown, Founder, Beer Chick
Wild East Brewing Co.
623 Sackett St, Brooklyn, NY | (718) 797-5135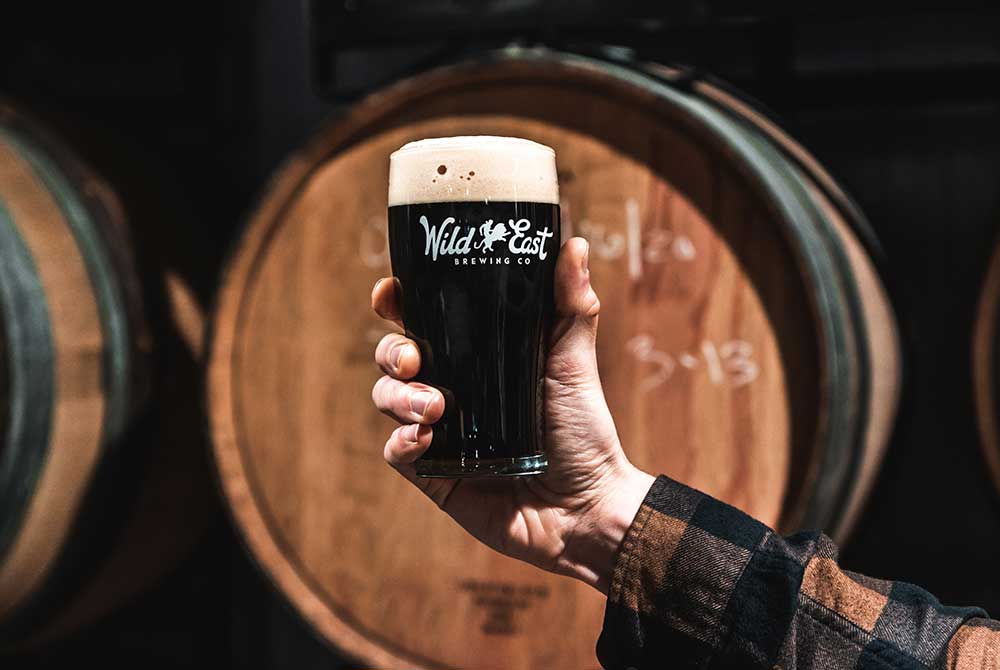 "I was so happy to bring in my first kegs and cans from these guys in early March, not only because they're operated by a good group of people but also because they clearly know what they're doing. They're doing everything so well, from their pale ales and Kölschs to IPAs and—gasp!—true English milds. It's been so refreshing to have a new brewery in town that is willing to diversify offerings right out of the gate, and the fact that their taproom was supposed to open practically the same week the pandemic shut down NYC has them in a position where they deserve an extra bit of support from the community."
— Zach Mack, Owner, Alphabet City Beer Co.
Read more about Wild East here.
Zydeco Brew Werks
1902 E 7th Ave, Tampa, FL | (813) 252-4541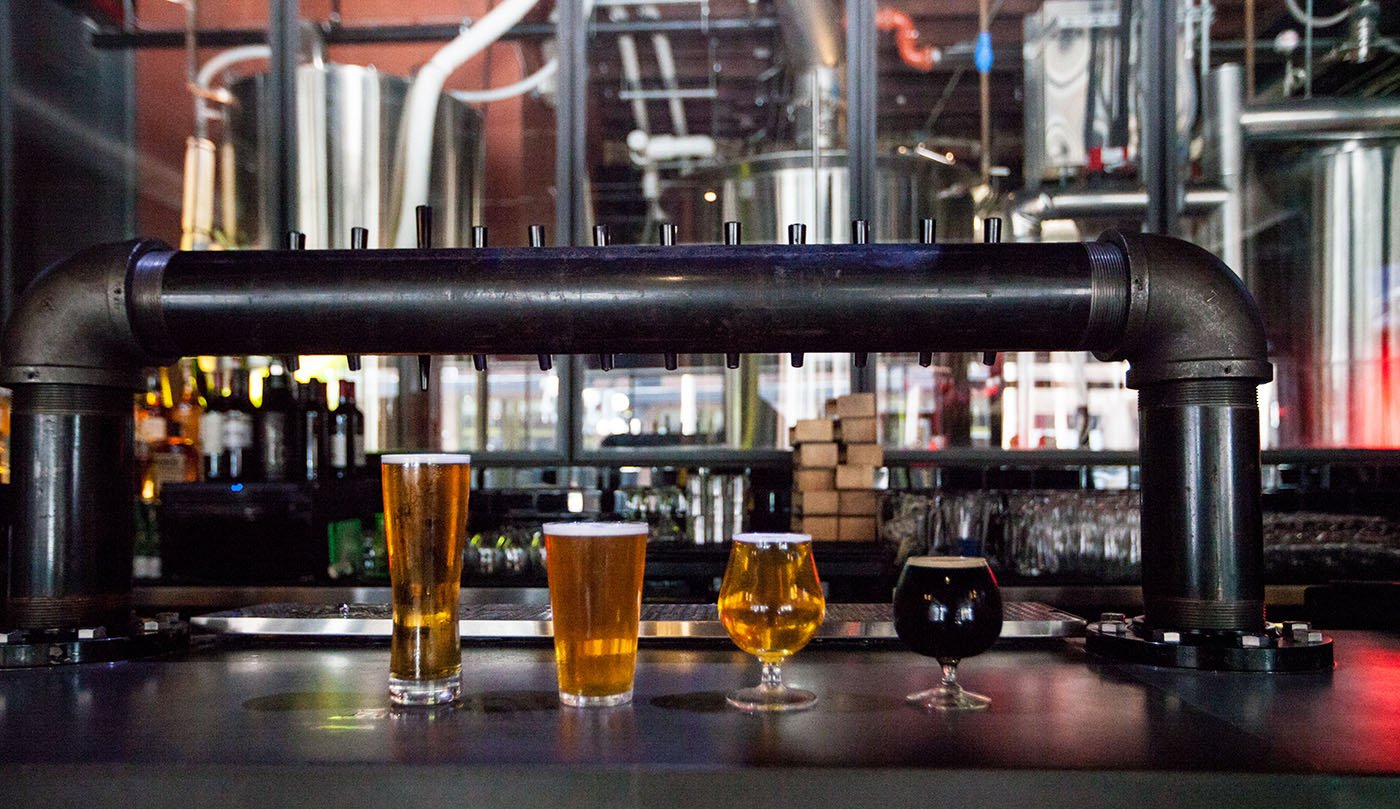 "Locally known as Zydeco, this is a brewery that is super slept on, but hella dope! I love Zydeco because there's always something good on tap. When you think about your local brewery, there's always a bunch of IPA's, a few pilsners or lagers, and a stout on tap. You'd be in luck to find something like a Saison. But not at Zydeco. They always have something on tap that I want! Lots of variety in flavor but, more importantly, in styles. They usually keep a good Kolsch-style beer in rotation. I can often find a fire brown ale or Belgian strong ale in rotation as well.
I'm a fan of anything and almost everything that is malt-forward and they always aim to please! Aside from Zydeco's tap list, they have the tastiest food menu as well. Can't be mad at a place with good food and even better beer! Definitely one of my favorite, but underrated, places to be!"
— Latiesha Cook, CEO, Co-Founder & President, BeerKulture
DryHop Brewers
3155 N Broadway, Chicago, IL | (773) 857-3155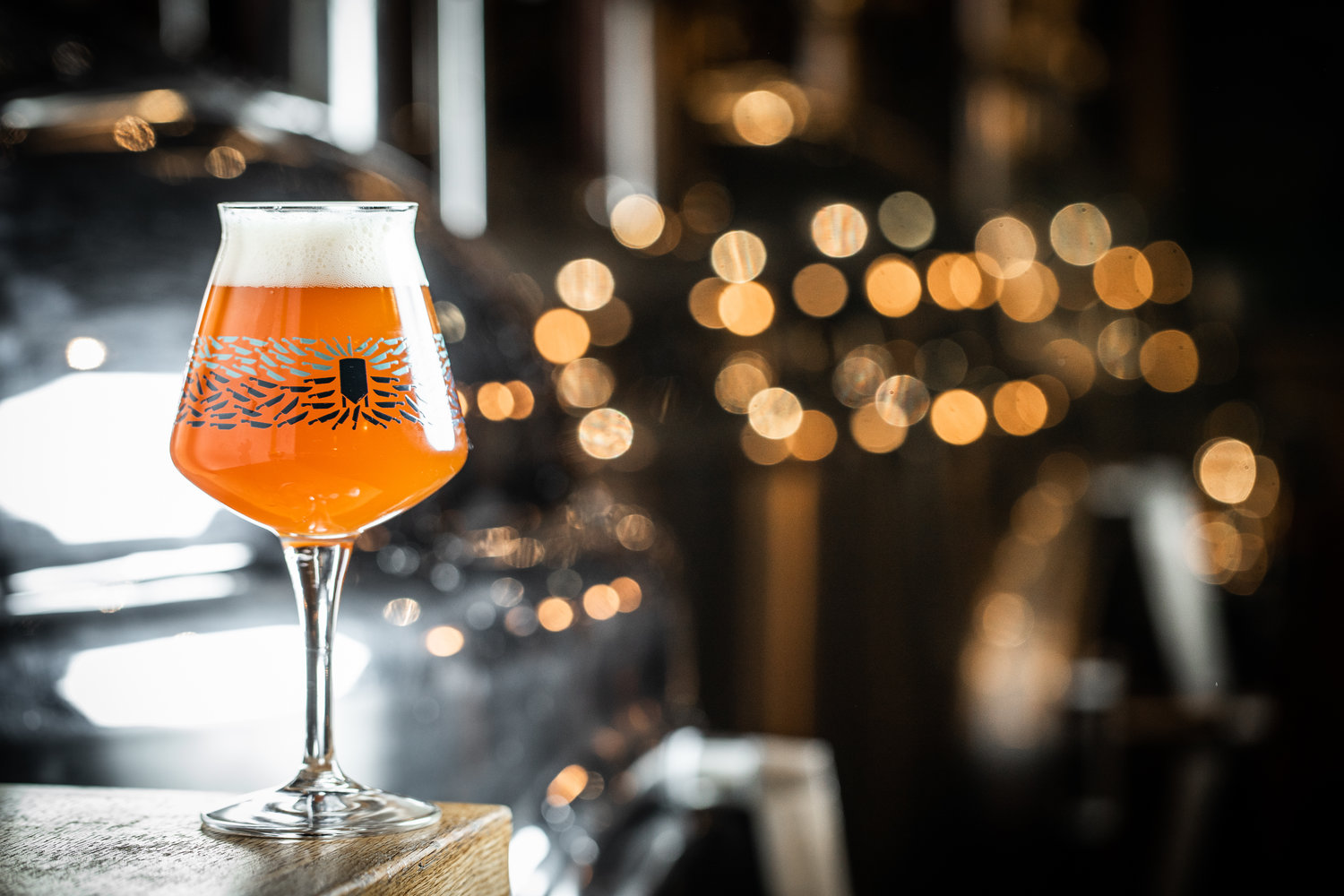 "Chicago has a special place in my heart. The first craft beer I ever drank was a Goose Island 312 (**gasp** This was back when Goose Island was still considered craft beer) at a bar in the shadow of Wrigley Field. And, it was at a little neighborhood spot called DryHop Brewers over a pint of their Shark Meets Hipster Wheat IPA that I had the epiphany that I wanted to make craft beer my career. Over the years Chicago has become a powerhouse city for breweries.
Sure, you have your stalwarts like Half Acre and Revolution, but even more recently some once-considered-under-the-radar
or underrated breweries like Mikerphone, Moody Tongue, Marz, and Off Color have been catapulted into the national spotlight. These are all amazing breweries in their own right, but it's places like DryHop, an unassuming neighborhood bar that makes its own killer beers on a small-scale alongside perfectly paired food in the most welcoming atmosphere, that have stayed with me all these years. DryHop is the first place to go back to as soon I step off the plane at O'Hare and the last beer I grab before I leave."
— Grace Weitz, Head of Partnerships, Hop Culture
Folksbier Brauerei
101 Luquer St, Brooklyn, NY
"It seems impossible for something based in New York City to be underrated (isn't everything here overrated???), but Folksbier somehow manages to slip under the radar. Not for locals—we know. But, rather for out-of-towners, who rarely seem to have the brewery on their "to do" when coming to town.
Maybe it's the fact that it's located on a sleepy residential street, just a few blocks from the way more raucous and regarded Other Half. Maybe it's that they don't make exclusively haze juice and pastry stouts packaged in loud, cartoonish cans. No, it's probably that they just make a lot of classic European style beers—Helles lagers, pilsners, witbiers, schwarzbiers—executed cleanly and flawlessly, with no gimmicky bells and/or whistles added. This is beer meant to be drunk. But, if you really need your beer with some baked goods crammed into it—even Folksbier once made a bagel-brewed Berliner weisse."
— Aaron Goldfarb, Freelance Writer
Percival Brewing Co.
83 Morse St, Norwood, MA | (781) 352-3043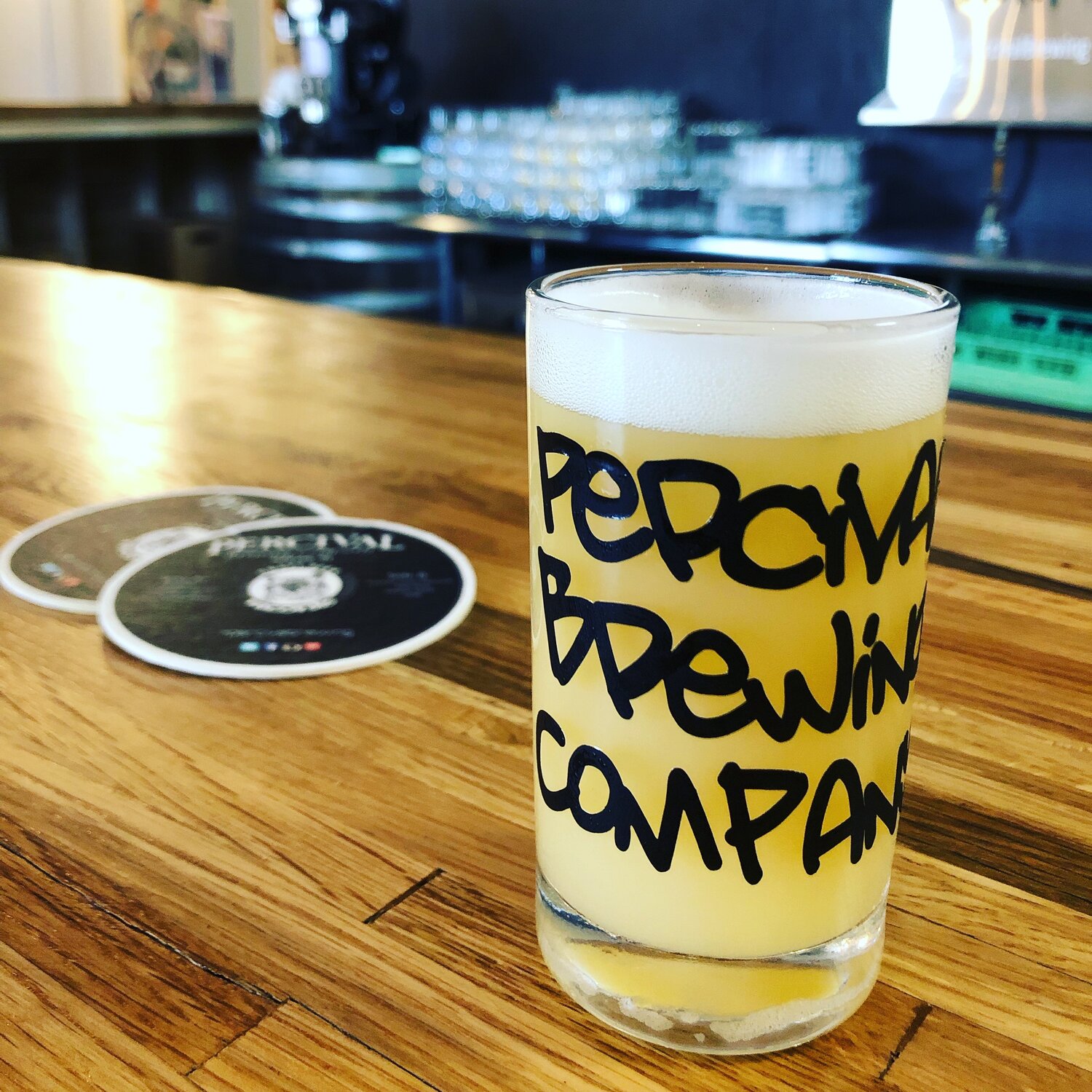 "Allow me to stand for Percival and say that there aren't many breweries I've been to that serve out top-notch coffee beans, solid milkshake and hazy IPAs, hibiscus hefeweizens, and lagers inspired by Norwood's local Brazilian and Portuguese communities," says writer Andy Crump. "To me, that's the definition of what a brewery should be – a meeting center for locals."
— Andy Crump, Freelance Writer
New Glarus Brewing Co.
2400 WI-69, New Glarus, WI | (608) 527-5850
"Recently, I road-tripped for a socially distant vacation in South Dakota. As I made my way through Wisconsin, I stopped at a gas station for a case of Spotted Cow. And it's good. Like, really good. As in, if I'd picked up my Spotted Cow and headed back to Pittsburgh right then and there, before even camping in South Dakota, I probably would've been happy. And then New Glarus went ahead and released Strawberry Rhubarb — hands down the best sour I've had this year.
How is one of the biggest breweries in the country only distributed in Wisconsin? Because people in Wisconsin KNOW. But to everyone else, the brewery is a hidden gem."
— Kenny Gould, Founder, Hop Culture
Schilling Beer Co.
18 Mill St, Littleton, NH | (603) 444-4800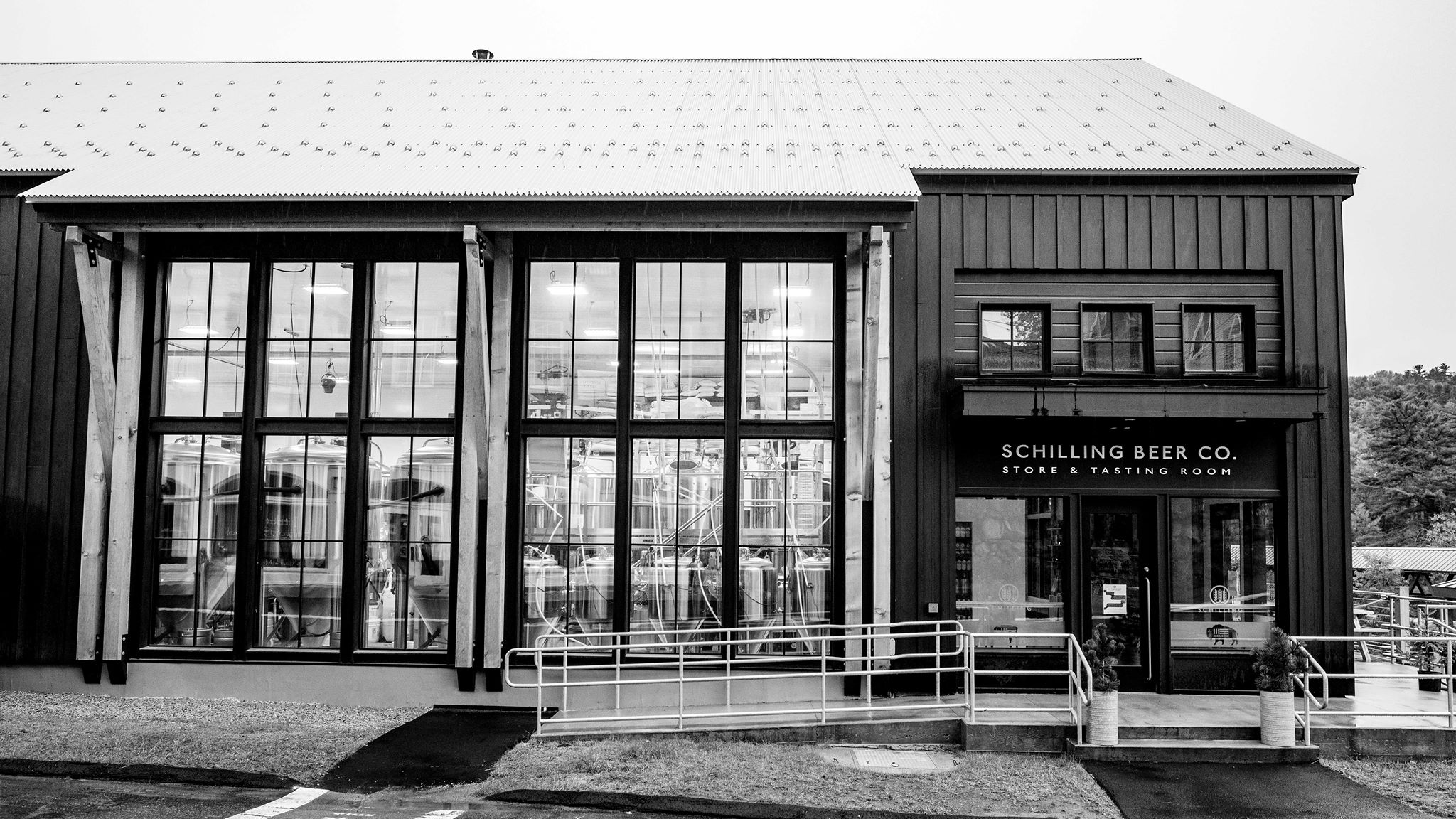 "Schilling specializes in European style lagers and ales. I've only had about four or five of their beers since they started distributing to New York, all of them lagers, but each one was flawless. I have a lot of respect for a brewery that is able to thrive in a market of beers riddled with adjuncts and gimmicky hopping techniques. Schilling Beers are clean, true to style, and leave me wanting more each time I have one. I can't wait to visit the brewpub next time I head up North."
— Benjamin Pratt, Co-Owner, As Is
BlackStack Brewing
755 Prior Ave N, St Paul, MN | (651) 808-0747
"I may be biased being a Minnesotan but when I think about hidden gems in the craft beer scene, the brewery that came to mind immediately was BlackStack Brewing from St. Paul, MN. BlackStack is owned and operated by the Johnson family who are some of the greatest people I have ever worked with in my seven years in the beer industry. They are super genuine, warm, and hard-working folks.
Not only do the working people of BlackStack represent what the saying "Minnesota Nice" is all about, but their beers are phenomenal! They really put a lot of time, effort, and love into their quality of beer and it shows in their high ratings and happy customers! Minnesota in general has a ton of hidden gems like BlackStack, Modist, Junkyard, Indeed, Forager, Fair State– the list goes on!"
— Libby Borchert, Business Development Manager, Tavour
Forest + Main Brewing Co.
61 N Main St, Ambler, PA | (215) 542-1776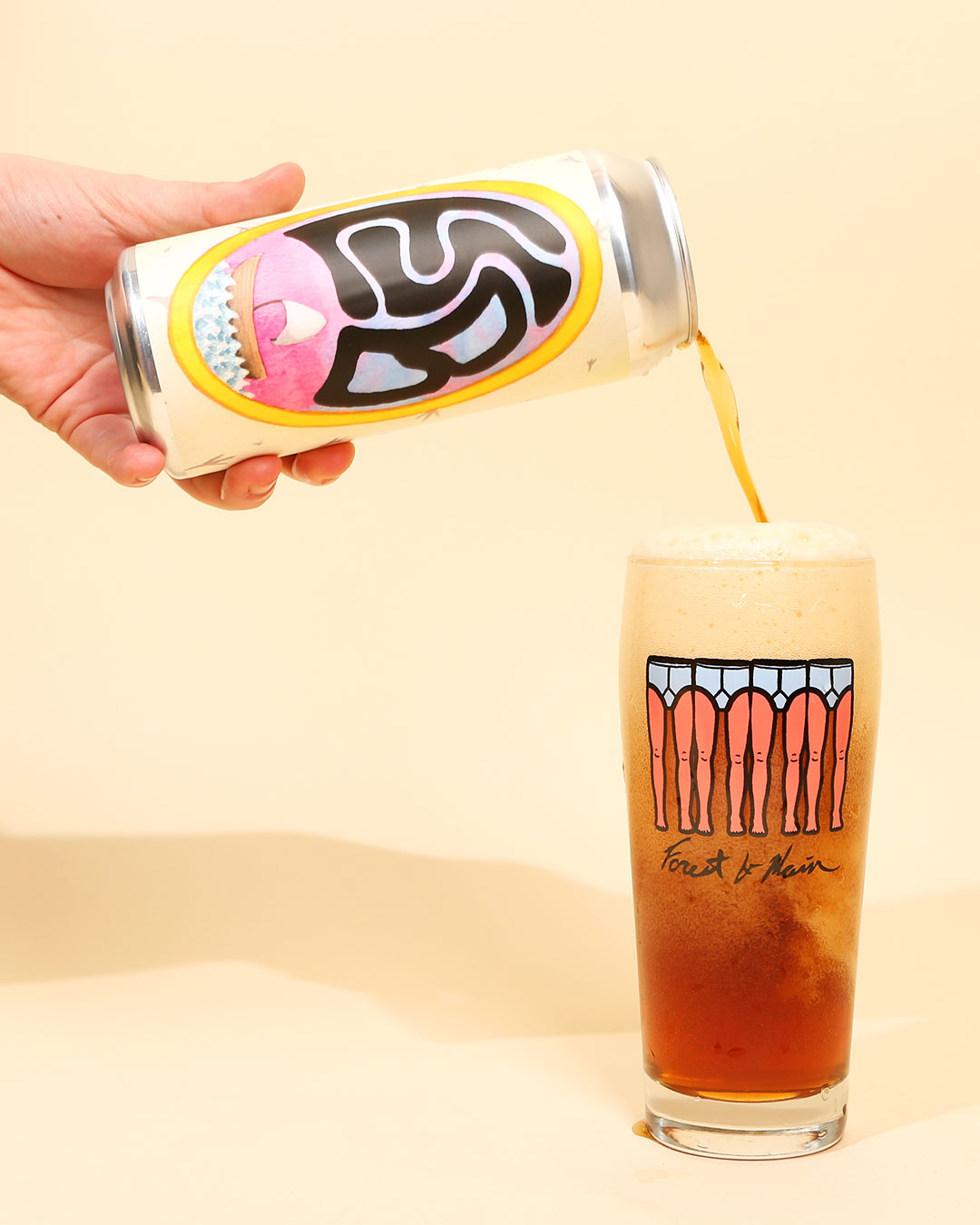 "The first thing that'll grab your attention about Forest + Main is the enigmatic artwork on the Ambler, PA-based brewery's cans and bottles. Co-Founder Daniel Endicott illustrates beautiful scenes that reel you in as you crack open that can-conditioned saison or English Style Bitter. Then, the beer. In most cases, even in their hazy IPAs, it's subtle. But the swirling chaos of flavors, however delicate, is glorious. Few breweries can achieve such gentle precision in their farmhouse ales–much less in sixteen-ounce aluminum cans. The only way your experience could be improved is by enjoying it onsite at 61 N Main St. in the suburbs of Philadelphia.
Forest + Main resides within an actual house. The living room is the bar and taproom. The dining room provides seating for the restaurant. The kitchen is, well, the kitchen. And in a small room behind the kitchen is a modest, yet productive brewhouse. Modesty is the appropriate word for Forest + Main. The Co-Founders Endicott and Gerard Olson are soft-spoken and kind. The Forest + Main team is welcoming. And they let the product speak for itself."
— John A. Paradiso, Managing Editor, Hop Culture
Põhjala Brewery
Tallinn, Estonia
The concept of an underrated brewery isn't restricted to a single country. And, with the mutual import/export between the states and Europe, we felt it was appropriate to reach out to our de facto European correspondent and colleague Cory Smith about what EU breweries might be flying under the radar.
"Põhjala is one of those breweries that brews many styles well, but I think they receive the most attention for their dark beers," shares Smith. "And rightfully so, because they're extremely well done. If you look through their line-up, you'll also find a number of collaborations with some of the most notable breweries, usually indicative that other brewers appreciate their efforts. They've even spearheaded their own festival, Tallinn Craft Beer Weekend.
One of my first beers purchased when I arrived in Denmark was their Öö, an imperial baltic porter, and I've continued to snag their beers off shelves with regularity, knowing instinctively that whatever I grab, odds are better than average it'll be tasty. These amazing beers coming out of Tallinn further indicate that great beer is being made all over, and that's good news as craft continues to grow and reach new consumers."
— Cory Smith, Freelance Writer & Photographer
Indie Brewing Co.
2350 Sunrise St, Los Angeles, CA | (323) 354-4285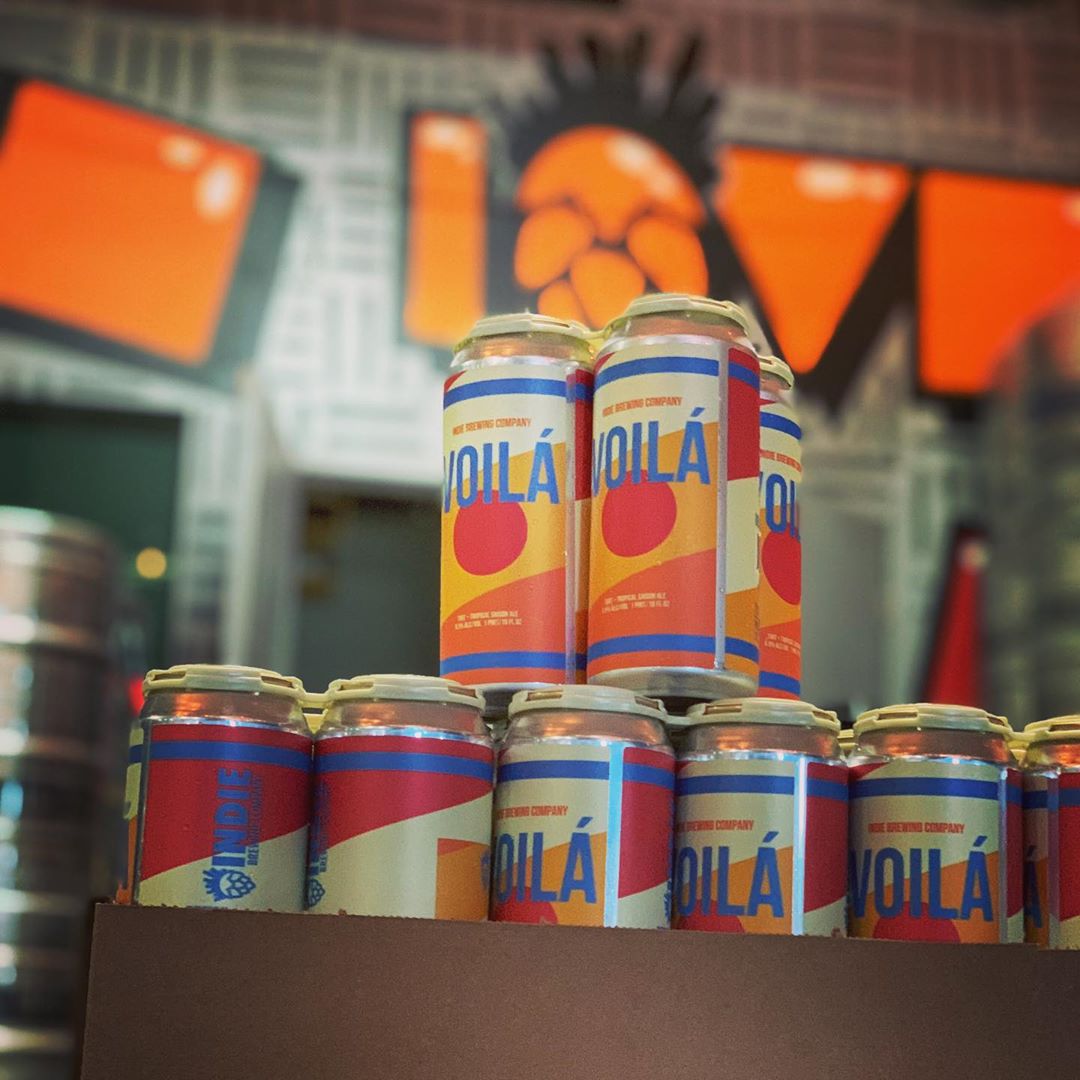 While we certainly heard some dissenting voices at the time, we stand by our decision to name Los Angeles one of 2019's best beer cities. Some of the most innovative breweries we've come across are based in LA and the city's food and bar scene has dovetailed delightfully with the burgeoning brewing culture. But even with the spotlight that the city tends to have, some breweries slip through the cracks. Edgar Preciado (aka @beerthuglife) made the case for Indie Brewing Co.
"They make some of the best Lagers and Pilsners in LA and I've tried so many from all over the country," Preciado shares. "They also make some very good sours which surprised me because they hardly ever brew this type of beer."
But, beyond the quality of the beer, Preciado appreciates Indie for the community value it brings. "Their customers are very loyal–before COVID this place was packed all the time. And they staff some of the coolest people around. Not to mention, their beer prices are very reasonable compared to some more well-known breweries. Bottom line, the beer is fantastic."
— Edgar Preciado, @beerthuglife
Old Thunder Brewing Co.
340 Freeport Rd, Pittsburgh, PA
"Sure, at the time of publication, the brewery isn't open. But that makes it EXTRA underrated. A perfect candidate for this list.
If you've heard of Pittsburgh's Brew Gentleman, it's probably because of Paste Magazine, which named their General Braddock's IPA the best in the country. And who made the beer that earned the brewery a coveted spot on that list? Humble brewers Zach Gordon and Rob Dillman. After years spent cooking in someone else's kitchen, the two teamed up with friend Josh Taylor to open their own spot, which is going into an old post office in Pittsburgh's Blawnox. Brewer-owned and operated, it's about to be the best brewery you've never heard about."
Castle Danger Brewing
17 7th St, Two Harbors, MN | (218) 834-5800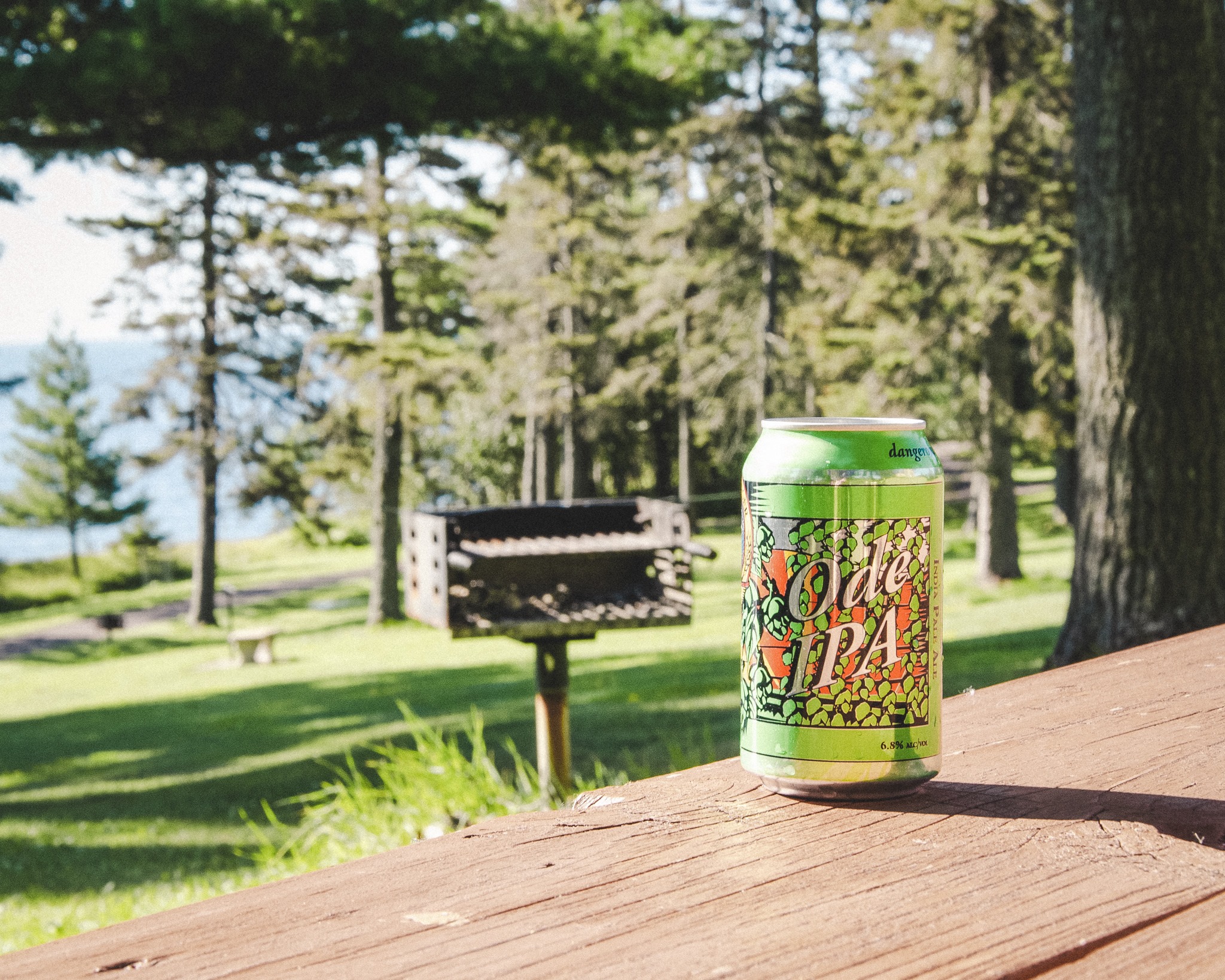 "Underrated, hidden gem, under-the-radar, and most importantly off the beaten trail — all words that could be used to describe my next pick.
Located in a tiny town on the North Shore of Lake Superior, Castle Danger Brewery specializes in dangerously good ales. This is a destination brewery as much about embracing the experience of Minnesota's North Shore as it is enjoying expertly crafted beer coming off of their 30-bbl brewing system.
Castle Danger strives to capture the crash of the waves off the Great Lake, the outdoor adventure in the woods, the millions of stars seen in the sky, the time spent sitting by a campfire at the cabin, or the scenic drive all inside of a can. I'm from Minnesota and my parents currently live on the North Shore in Duluth, MN about a 20-minute ride away from Castle Danger, so we adore this tiny taproom (In fact, when I Zoomed with my family last Friday my dad wore his Castle Danger t-shirt). Why do we love this place so much? It's rare that a brewery can truly emulate the iconic spirit of an entire state throughout all of its beers, but Castle Danger manages to deftly take the life (and crystal clear water) of Lake Superior and transform it into amazing beer."
— Grace Weitz, Head of Partnerships, Hop Culture
Threes Brewing
333 Douglass St, Brooklyn, NY | (718) 522-2110
"Those who have spent time in NYC know Threes Brewing is part of the upper echelon of New York breweries, but let me explain why Threes is also one of the best breweries in the country. Beer drinkers around the country tend to focus on the hyped juice coming out of NYC's Other Half and the like. But Threes can do Hazy right up there with the best of them, and beyond. Every single style Threes has done, they've done impeccably — Pilsners, IPAs, English Milds, Table Beers, and a wood-aging program that produces some incredible Lagers and wild fermented brews.
Threes has also been at the forefront of producing beers for social justice and equality (People Power, Gender Neutral, and more). This inclusivity is at the heart of who Threes is as a brewery. And lastly, Threes has put together one of the most robust, well-oiled e-commerce sites in the country for any brewery. 2020 accelerated those plans, but they have adapted to the new climate for breweries and are giving drinkers all over the opportunity to purchase their beers. While New York City's rapidly growing brewery scene is chock full of top-notch breweries, Threes is the one that every American shouldn't sleep on."
— Ryan Brower, Commerce Editor, Gear Patrol
Read more about Threes Brewing here.
Pure Project
9030 Kenamar Dr #308, San Diego, CA | (858) 252-6143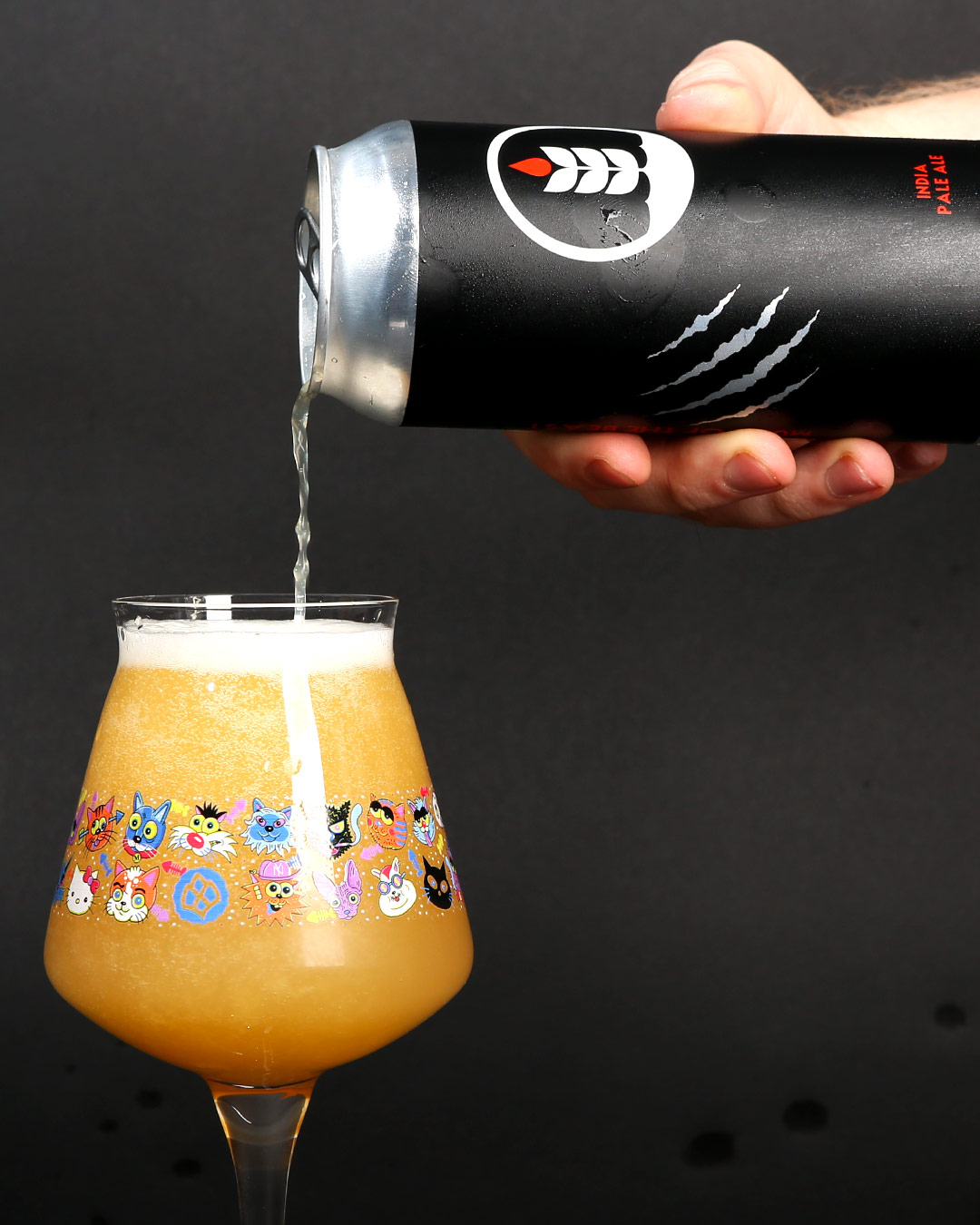 "In my head, Pure Project is a household name. I suppose for those in the know, it is. But, for everyone else, Pure Project seems to fly under the radar. Which is baffling. The San Diego brewery produces a little bit of everything–hazy IPAs, lagers, stouts, sours, west coast IPAs, Belgian-style ales. And when a brewery spreads themselves out across a variety of styles, one would assume that they couldn't excel. Jack of all trades, master of none. But that isn't the case with Pure Project.
Not only do they make excellently crafted beer, they do so with sustainability and ethical production practices front of mind. As members of 1% For the Planet, The Conservation Alliance, and Outdoor Outreach (among other non-profit organizations), Pure Project takes pride in talking the talk and walking the walk.
San Diego's beer scene is built on the legacy of well-established breweries. But there's a new crop pushing the community forward in exciting, creative, and progressive ways. And Pure Project manages to produce both hype-worthy hazy beers and cellar-worthy complex sours. Pay close attention to this underrated brewery. They'll be a household name real soon."
— John A. Paradiso, Managing Editor, Hop Culture
Liked this article? Sign up for our newsletter to get the best craft beer writing on the web delivered straight to your inbox.