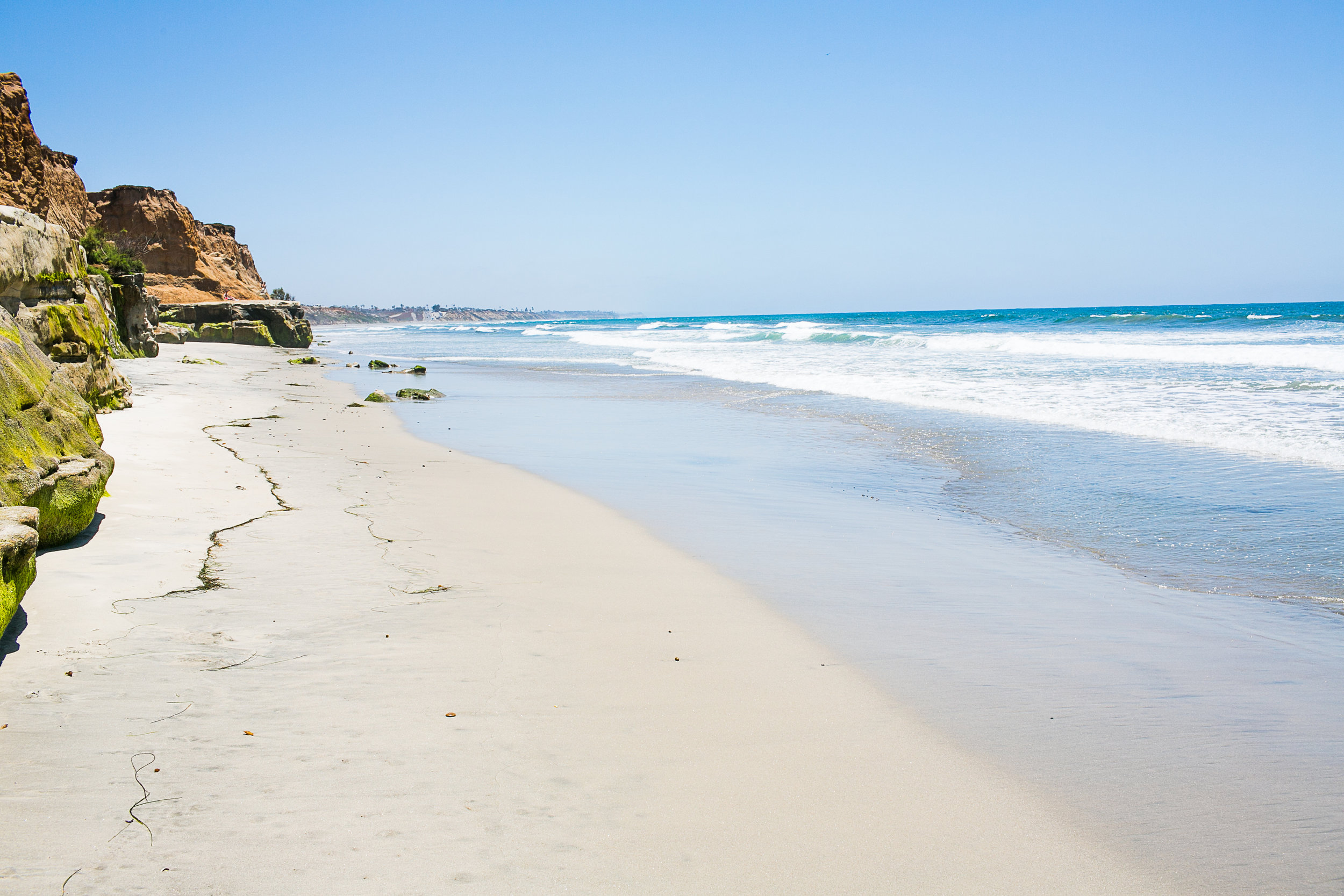 Memorial Day Weekend is looking very different in 2020. With shelter-in-place orders in effect around the country, we wouldn't advise hitting the beach in droves like most years. That being said, there are still plenty of ways to enjoy the long weekend. Solo nature walks, hikes, and bike rides are definitely an option. Plus, if you're living with your family or roommates, a cookout is a must.
As everyone's had to adjust to the new normal, we're updating our Memorial Day Weekend gear guide to optimize your at-home celebrations. Below you'll find picks from the Hop Culture team on the gear you'll need to make the most of MDW 2020.
The Best Gear for Memorial Day Weekend
Grill
Char-Broil 4-Burner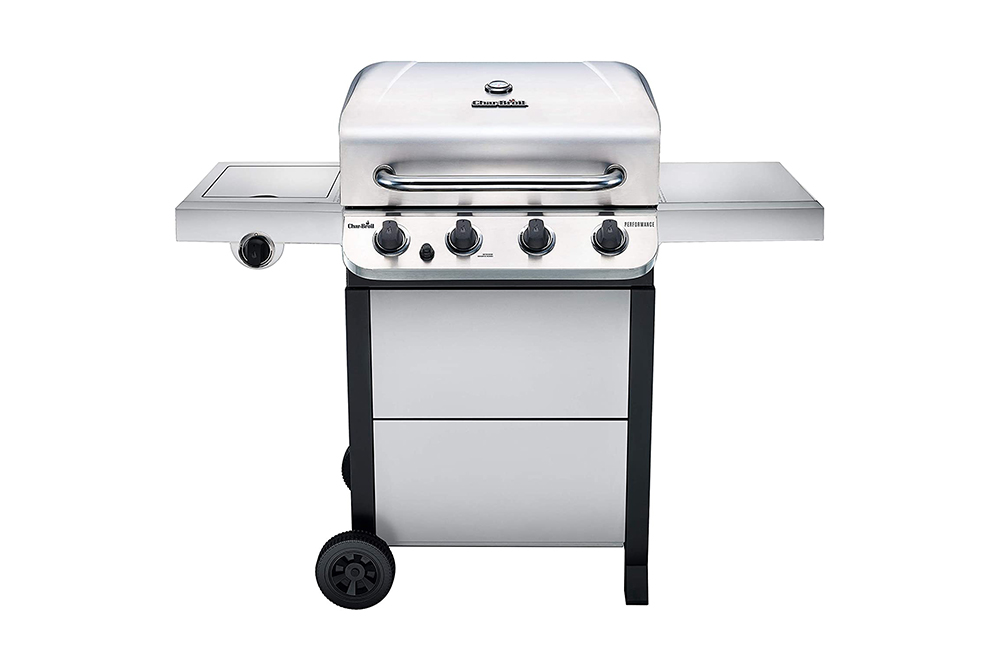 For an entry-level grill under $300, we recommend the Char-Broil 4-burner. The simple assembly and ease-of-use makes it perfect for the weekend chef. Features include an electric ignition, a lidded side burner for preparing sauces, a rack for slower cooking vegetables like corn or onions, and a lid-mounted temperature gauge. Although you'll need to provide your own propane, this perfectly executed product from Char-Broil contains every major grilling essential at an extremely reasonable price.
–Kenny Gould, Founder
Cooler
YETI Hopper Backflip Portable Cooler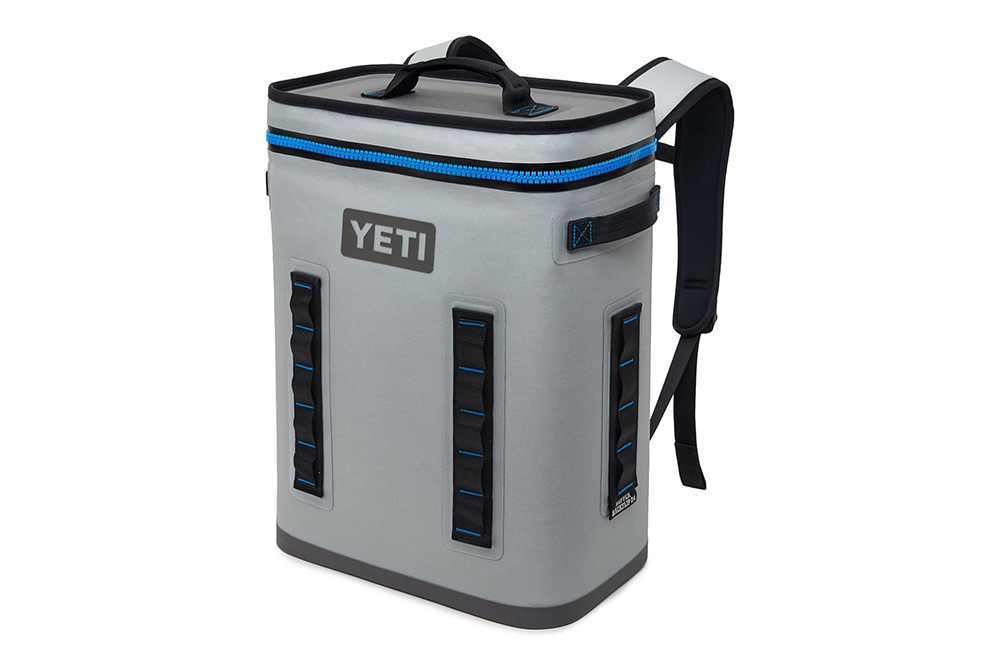 Last year during our women in craft festival Beers With(out) Beards, YETI hooked up each of our participating brewers with these amazing YETI Hopper Backflip Portable coolers. We got to test out a few ourselves and have been thoroughly impressed with the cooler's durability and capacity. The Hopper Backflip will keep up to 24 cans of beer cold for hours and hours. Oh, and did we mention it's leakproof and waterproof. This is the cooler you want to throw on your back to carry your beer to your Memorial Day Weekend picnic, barbecue, or hike.
–Grace Lee-Weitz
Hammock
ENO SingleNest Hammock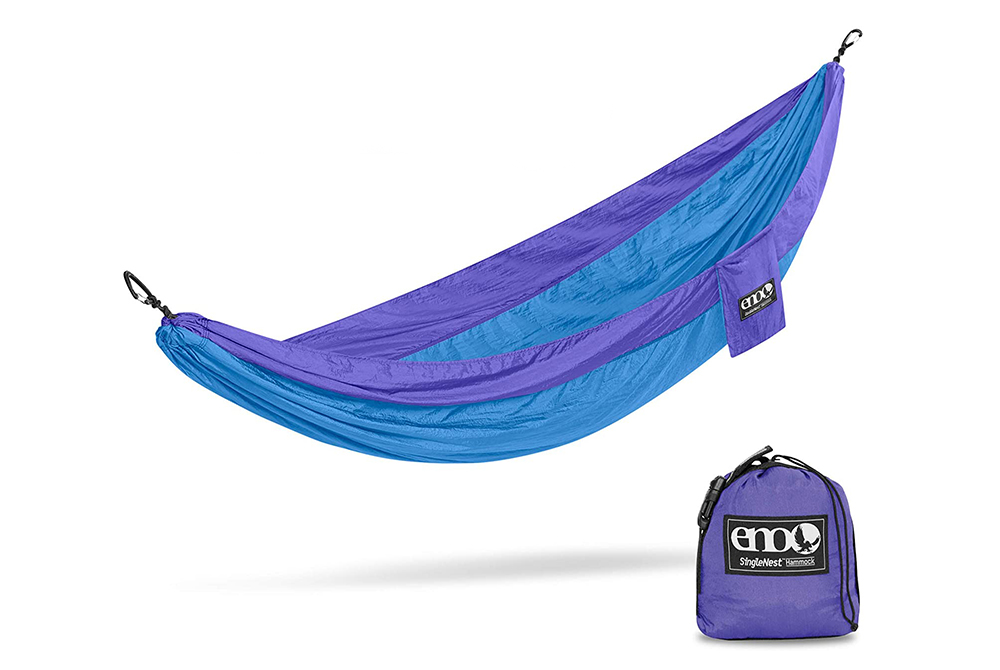 Is there anything as relaxing as enjoying a cold pilsner in a hammock? Probably not. So, we think a hammock is a necessity for the long weekend. I'd recommend investing in the stylish and highly functional ENO SingleNest Hammock. It's portable and sturdy meaning you can take it on long hikes and not worry about it tearing. Plus that retro teal/purple colorway is calling my name. Catch me lounging in this bad boy this weekend.
–John A. Paradiso, Managing Editor
Lawnchair
REI Flexlite Air Chair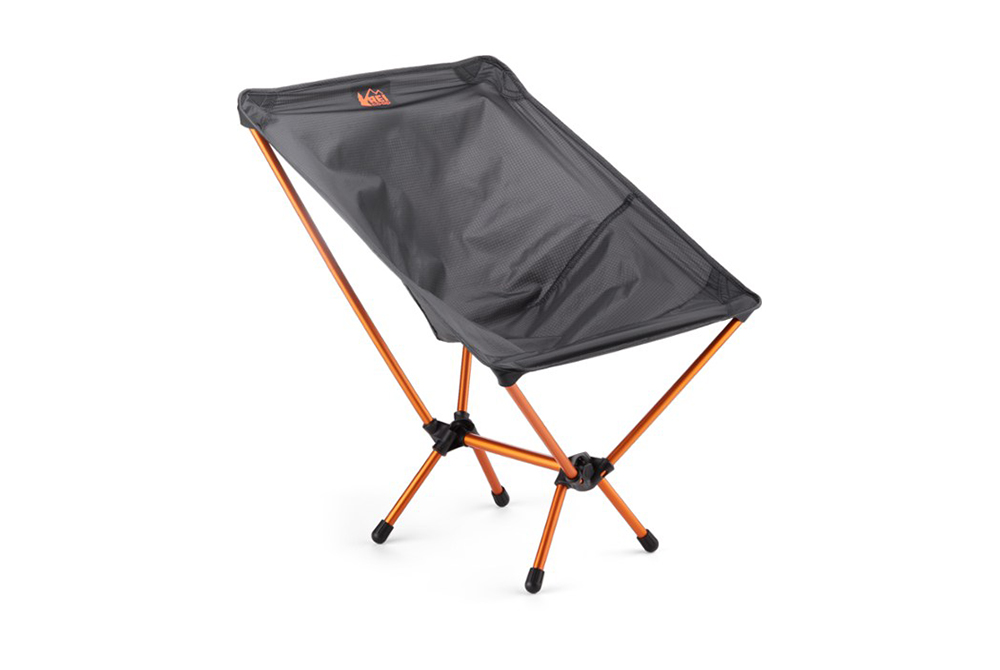 Anyone looking to keep their feet on the ground should invest in the REI Flexlite Air Chair. As camping aficionados, we've tried dozens of chairs; this one provides the best mix of comfort, quality, and stability. At less than a pound, it works for deep camping expeditions over Memorial Day Weekend, as well as summer concerts.
–Kenny Gould
Bluetooth speaker
JBL Flip 4 Bluetooth Speaker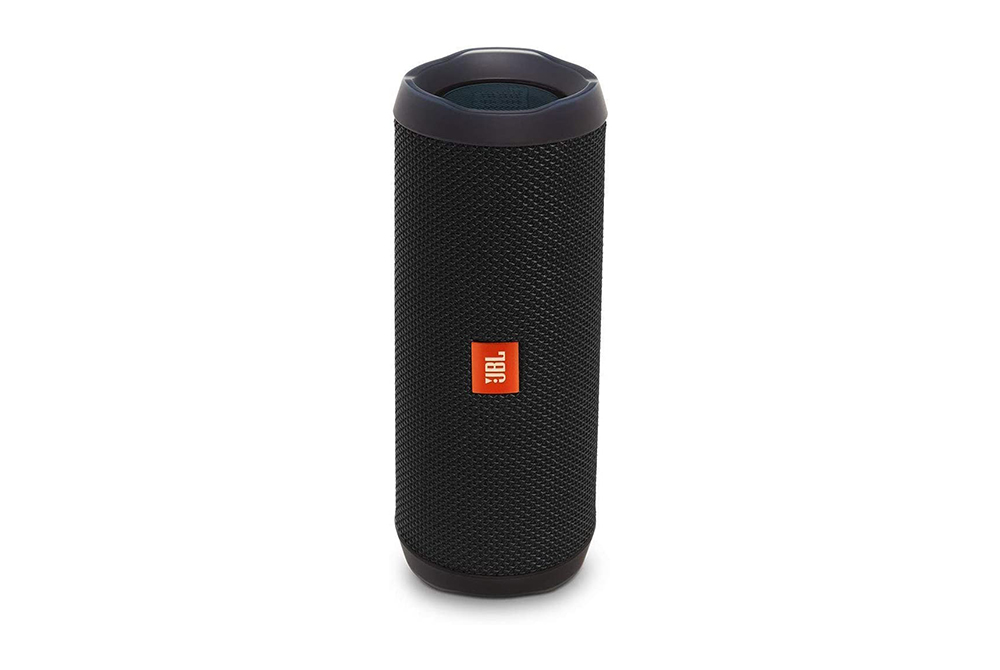 Waterproof. That's the key word here. This JBL Flip 4 is an affordable, waterproof speaker. Meaning you can literally take this speaker into the pool and submerge it underwater without fear. The Bluetooth speaker wirelessly connects to up to two smartphones or tablets and plays your Bonobos Black Sands or Dua Lipa playlists seamlessly for up to 12 hours. Because no party's complete without some music.
–Grace Lee-Weitz
Growler
GrowlerWerks uKeg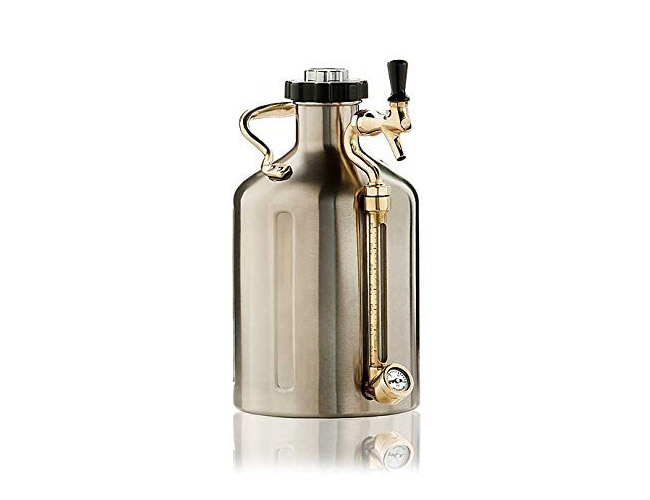 If you're looking to throw a proper Memorial Day Weekend party (even if it's just you and your roommate), you'll want some fresh beer. Many breweries, despite having to shutter their taprooms, can offer growler fills to-go. Our number one growler pick? The GrowlerWerks uKeg. It's extremely functional and will look stunning in your backyard or on the kitchen counter.
–John A. Paradiso
Lawn games
Ladder Ball & Kan Jam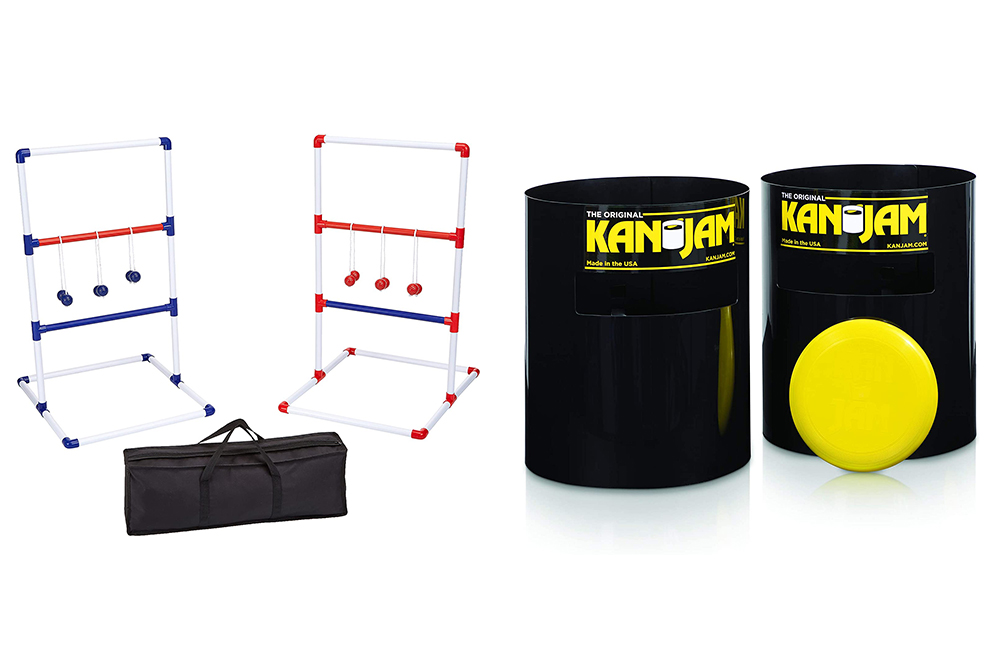 Perhaps the greatest lawn game since croquet (okay, cornhole is pretty great, too), Ladder Ball is an easy-to-learn game for both kids and adults. Players take turns slinging weighted ropes across the playing field and trying to make them catch on the rung of an opponent's ladder. Deceptively challenging but extremely rewarding and portable, ladder ball is the perfect choice for a family looking to get beyond the normal games.
For a similarly priced alternative that takes a bit more skill, try Kan Jam. We're not talking about Josh Bernstein's beer festival, but the addictive game of precision. Combining frisbee golf, cornhole, and basketball, players take turns throwing discs at their opponent's goal. Younger players might have trouble controlling their discs, but once you get the hang of it, the game is a blast.
–Kenny Gould
Buy Ladder Ball: $39
Buy Kan Jam: $40
Board Game
Punderdome/Go Sushi/Pandemic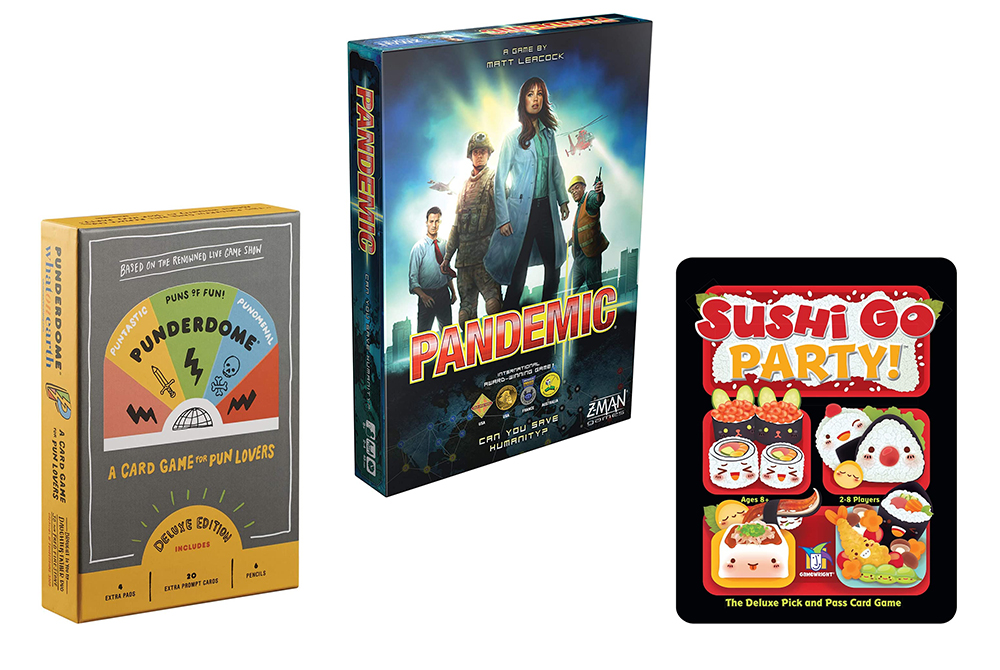 Get everyone together for a friendly competitive game night this Memorial Day Weekend. While the classics like Monopoly and Scrabble are always great options we've updated our game cupboard a bit. Whether we're starting a war of words with Punderdome, making silly rolls with Go Sushi, or saving the world from a Pandemic (we know, maybe not the best timing) these are a few of our favorite games to keep us entertained.
–Grace Lee-Weitz
Buy Punderdome: $23
Get Go Sushi: $22
Buy Pandemic: $36
Sunglasses
Sunski Dipseas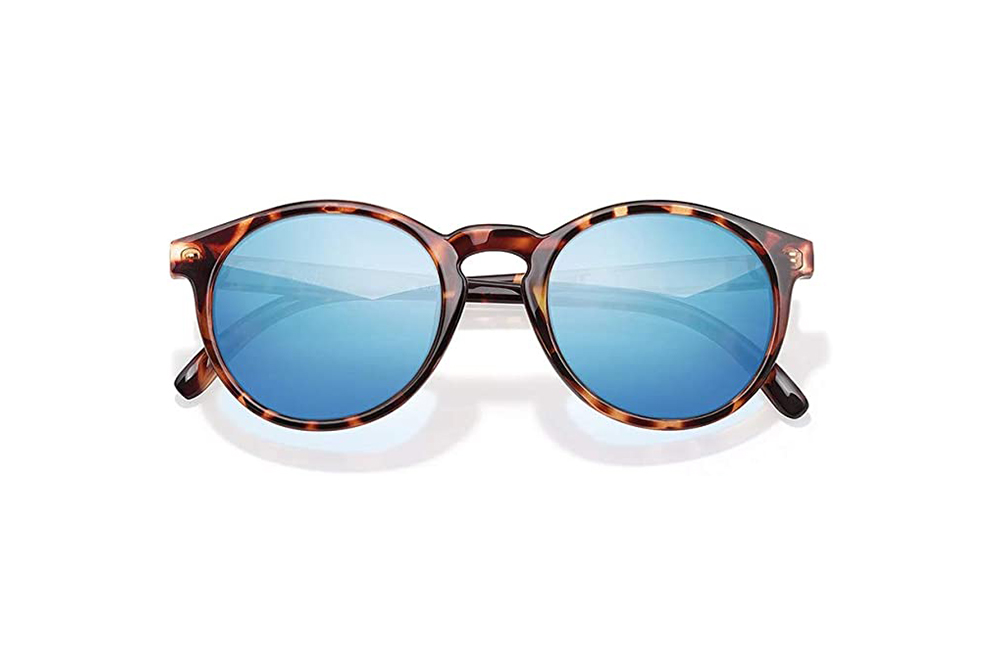 You're going to need a pair of shades if you're playing lawn games all day. Sunski's sunglasses slot into that "still afordable but won't break in a couple of weeks" pair quit nicely. A significant step above $20 shades but they still won't break the bank. I've had my pair of Sunski sunglasses for years now and I take them with me everywhere I go. The Dipseas are a stylish shape that, I'd argue, fit comfortable for most folks. You can even do a virtual try-on at the Sunski site.
–John A. Paradiso
Buy Sunski on Amazon: $58 (2 left)
Buy Sunski at Sunski.com: $58
Inflatable Pool
Sable Inflatable Pool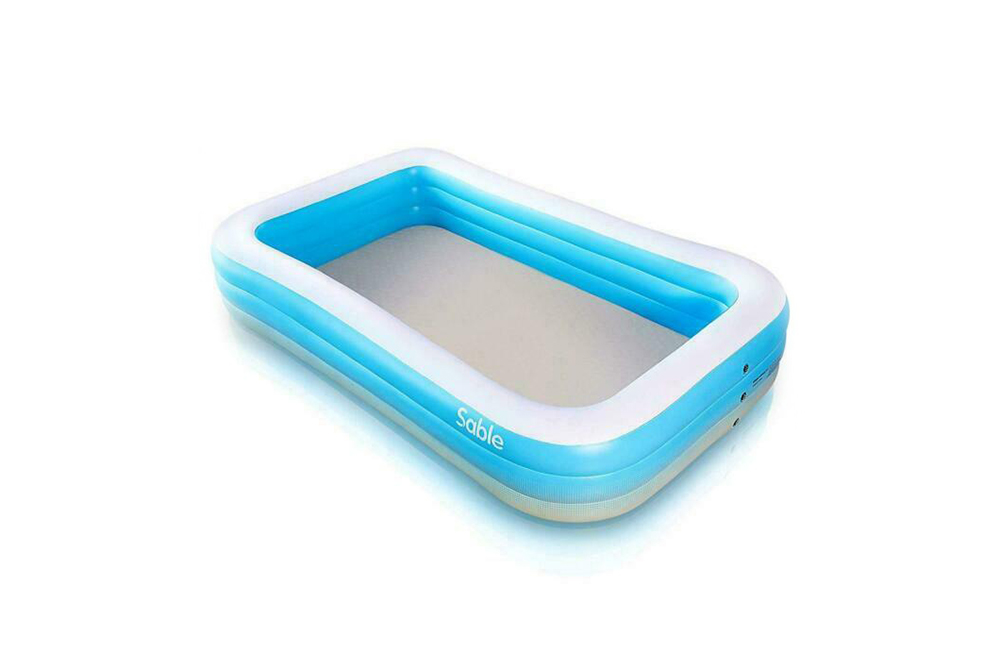 A bit of water turns any gathering into a party. Whether you're on a rooftop in New York City or in the deserts of Arizona, an inflatable pool is a great way to make a splash (sorry). This sturdy, inflatable option from Sable doesn't require the expense of an in-ground pool, or the hassle and unsightliness of an above-ground option. Rather, it combines the best of all worlds, offering a sizable, affordable, and portable way to cool off. Perfect for families and fraternities alike.
–Kenny Gould
Homebrew Kit
Brooklyn Brew Shop Homebrew it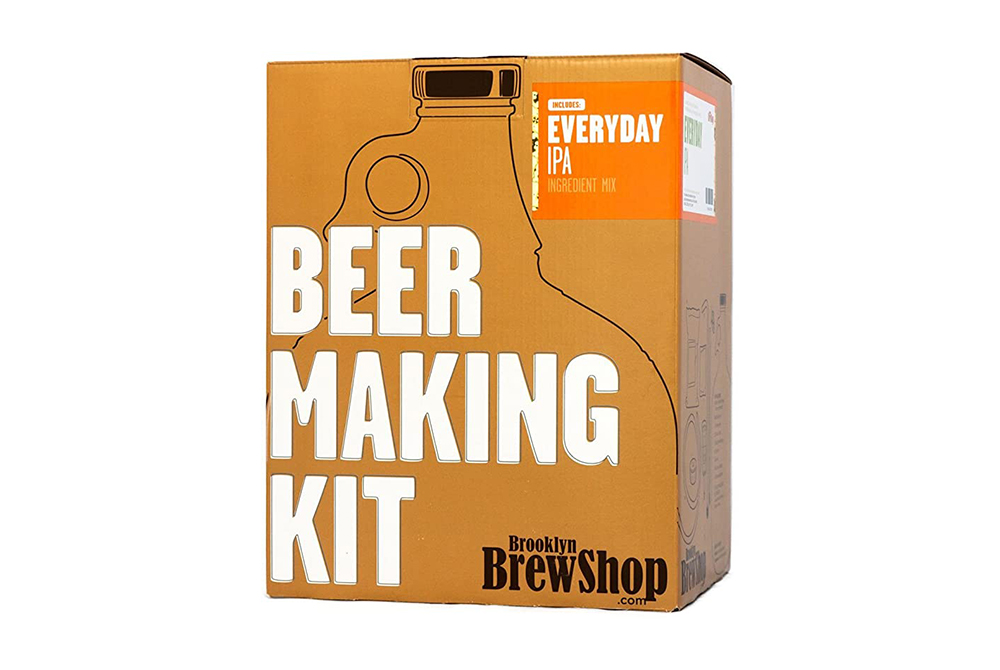 Some people spend Memorial Day weekend gardening, fixing the deck, or dusting off the lawn chairs from storage. We're planning on doing something a bit more practical – making beer! Now that you have more time on your hands, take the long weekend to brew up an ale, stout, IPA, or whatever you'd like. Brooklyn Brew Shop makes what we consider the easiest, most-affordable at-home brewing kits on the market. They have over 25 different recipes to choose from, including a few exclusive collaborations with Evil Twin, Mikkeller, Stillwater, and BrewDog. Here are our favorite kits:
Evil Twin Bikini Sour Kit: $48
Mikkeller Beer Geek Stout Kit: $48
Stillwater Gose Gone Wild Kit: $48
BrewDog Elvis Juice Grapefruit IPA Kit: $48
–Grace Lee-Weitz
Bathing Suit
Duvin Beach Dweller Swim Short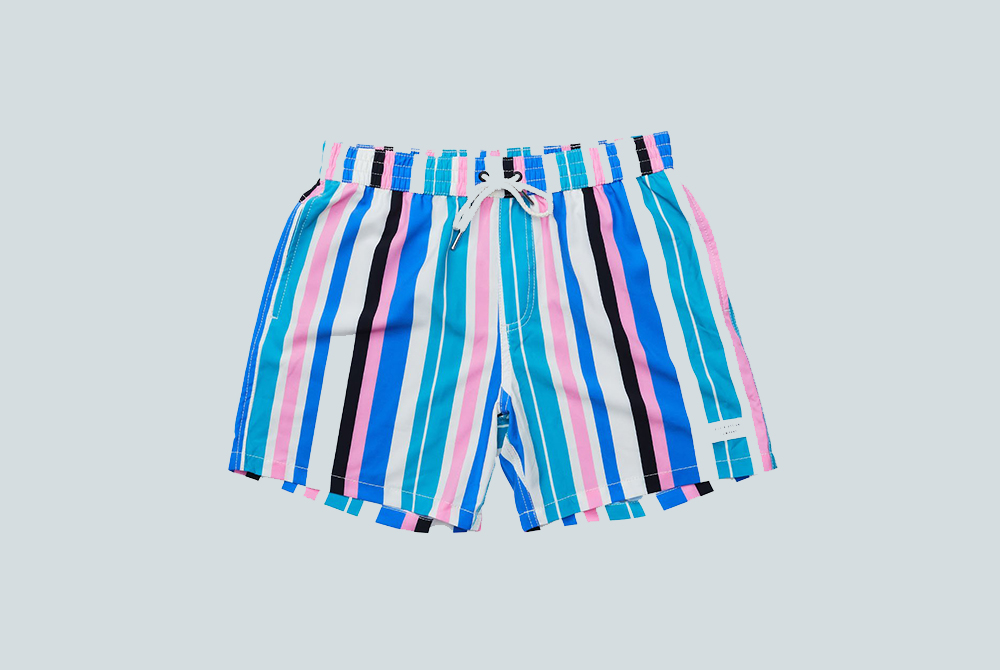 The official swimshort of Hop Culture. We're obsessed with Duvin's retro yet timeless beachware. The pastel colors? The vertical stripes? The short shorts? We're sold. The Beach Dweller is a relatively understated piece from the beach brand and will look good on just about anyone. And don't forget about the matching top! You've got to complete the look.
–John A. Paradiso
Book
The Brewing Cloud and On Writing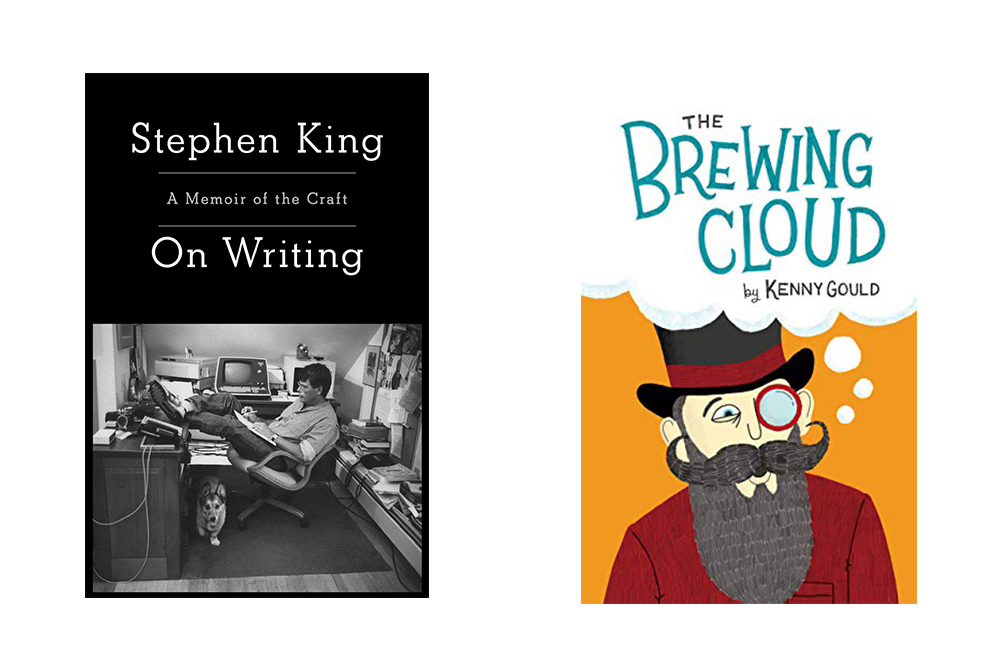 In a reasonable display of bias, I'm going to recommend my own book, The Brewing Cloud. A collection of humorous short stories that all take place in a fictionalized version of the beer industry, the book is as fun and breezy as a perfect summer day. It's a great choice for any reader that loves Roald Dahl, Kurt Vonnegut, and beer. Plus, if you buy it from the Hop Culture store, Gould will sign it for you.
Another great summer read is Stephen King's On Writing. Part autobiography, part technical manual, the Master of Horror imparts a tremendous amount of wisdom. The fun, surprisingly relatable book is a must-read for any aspiring writer.
Buy The Brewing Cloud on Hop Culture: $10
Get The Brewing Cloud on Amazon: $10
Buy On Writing: $13
Beer Delivery
Tavour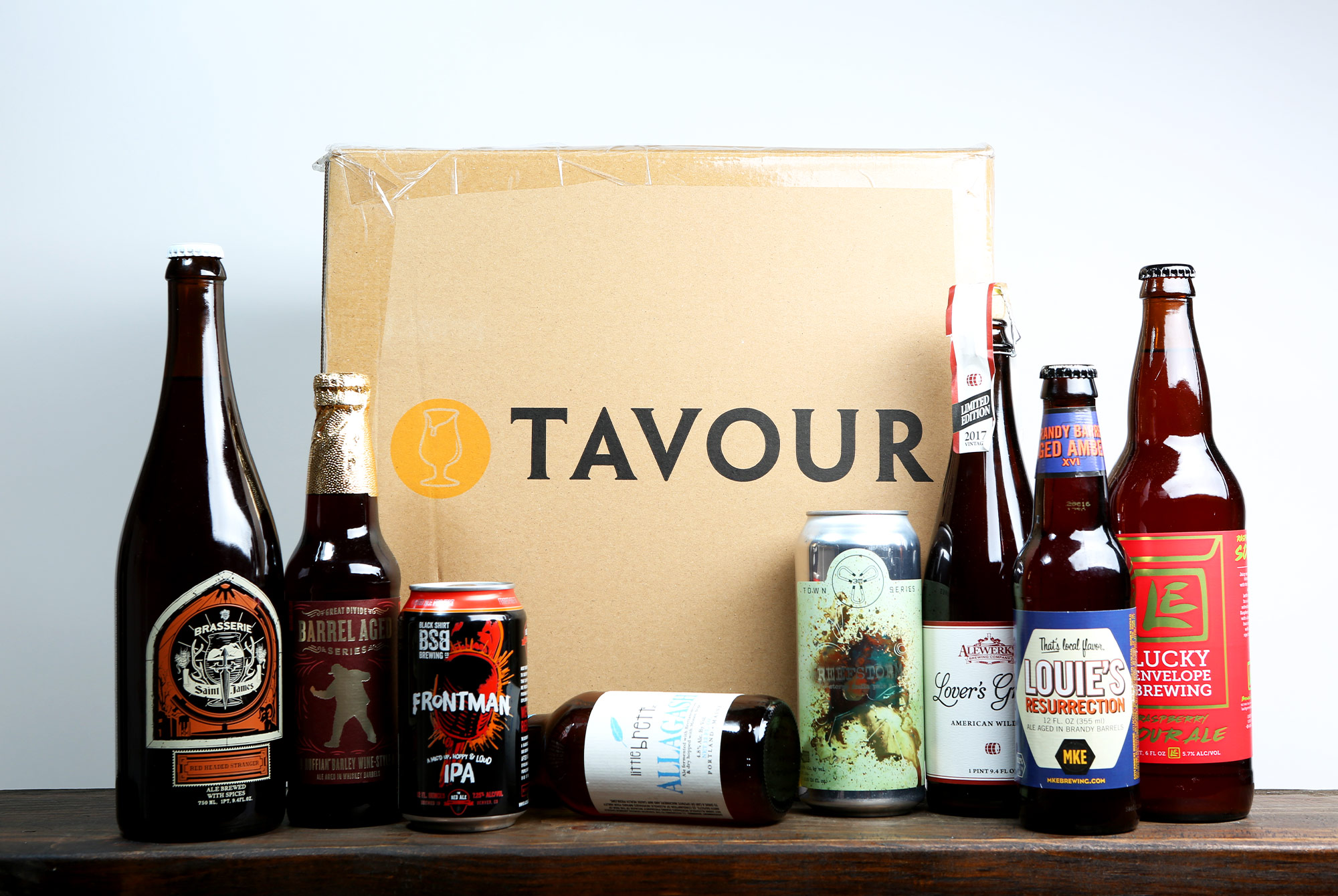 Prepare for that stay-at-home barbecue in the backyard and order a box of beer ahead of time. Our absolute favorite way to get beer delivered to us right now is through our friends at Tavour. They offer a rotating selection from over 650 of the top breweries in the country (think: Anchorage, Pipeworks, WeldWerks, Outer Range, Other Half, and way more). Pick individual bottles from the breweries you like and fill up a box. Once you feel like you've curated the perfect box Tavour will ship the package of beer straight to you!
–Grace Lee-Weitz
Beach Bag
Hop Culture Tote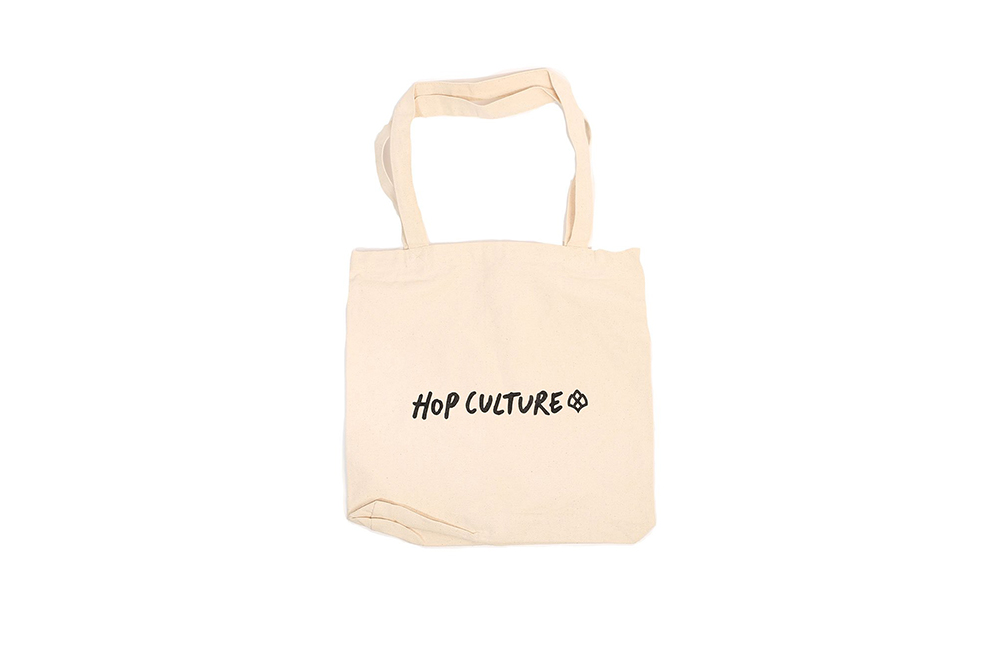 While you need your YETI Hopper Backflip Portable Cooler to carry your beer, you need a stylish tote to carry everything else. The OG Hop Culture tote is the idea beach bag, perfectly storing your towel, flip flops, sunscreen, and whatever else you need. Even if you can't hit the beach this Memorial Day Weekend, set up camp in your local park (keeping a safe distance from other MDW-ers), your front yard, hell even your living room. As long as it smells like sunscreen, you can say you went to the beach, right?
–John A. Paradiso
Unless otherwise noted, all of the products featured on Hop Culture are independently chosen by our editorial team. However, Hop Culture may earn a commission from purchases made through affiliate links on the site.
Liked this article? Sign up for our newsletter to get the best craft beer writing on the web delivered straight to your inbox.