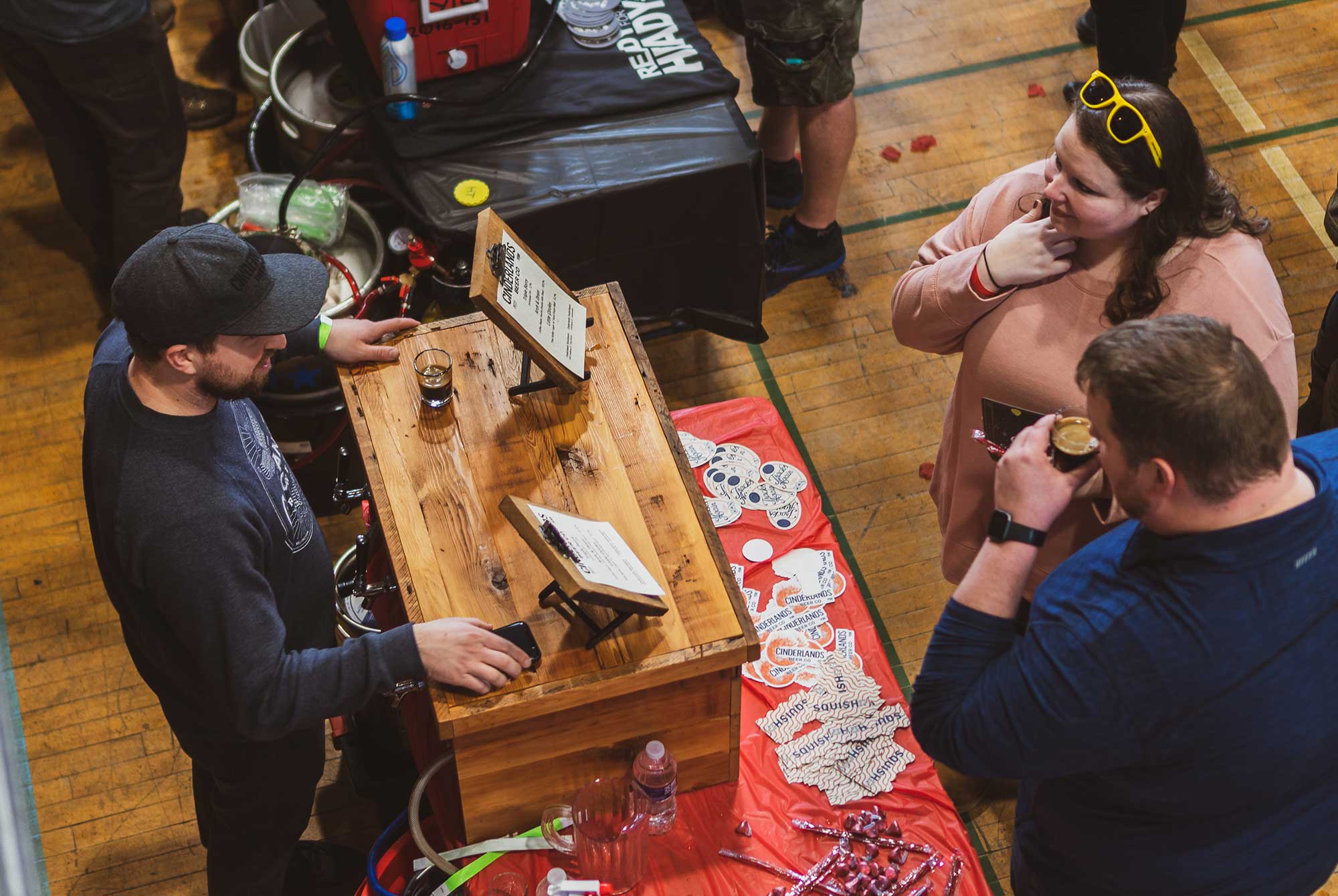 We at Hop Culture have devoted plenty of time to the topic of beer and food pairings. (See here and here and here and…) Ultimately, we think the most important pairing is the beer and food that you're excited about. But, there are some helpful tips for nailing the perfect tablescape with a delicious meal and a tasty beer. And, there's no more important meal for beer and food pairing than Valentine's Day dinner.
Sure, Valentine's Day is a marketing ploy meant to sell you greeting cards, chocolate, and flowers. We get it. But, it's also a great occasion to do something special for the loved ones in your life. Whether that means buying them a thoughtful gift or preparing a delicious meal. It doesn't need to be complex, or even homecooked! My fianceé and I are getting dinner from a local restaurant that is pre-preparing Valentine's Day meals. Whatever the case, a good beer can help elevate whatever Valentine's Day meal you're having.
If you're looking for specific suggestions, we may already have that covered. For instance, we've published guides to pairing beer with steak, brunch, and chocolate.
Below we've rounded up a few beers that we think will pair perfectly with Valentine's Day dinner in 2021. Plus, we'll recommend a couple of potential dishes that play well with these beers. And, if you're looking for further reading on the subject, we highly recommend The Beer Kitchen by Melissa Cole.
The Best Beers for Valentine's Day 2021
White
Allagash Brewing Co. — Portland, ME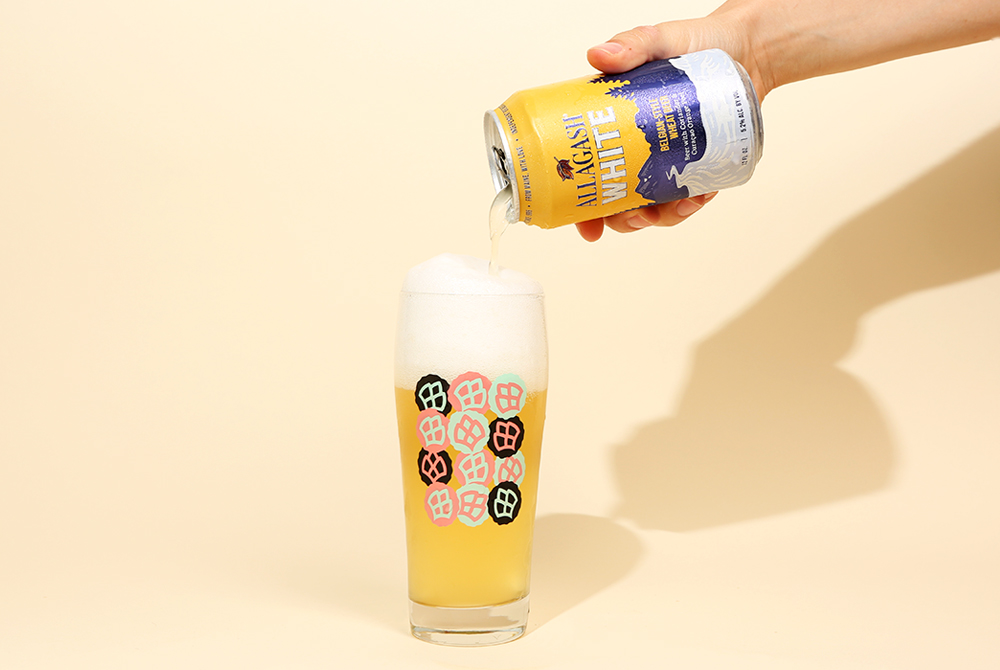 Witbier — This is an easy one. I'd go out on a limb and say Allagash White is among the most "pairable" beers around. And, it's nearly ubiquitous. So it's a great option for Valentine's Day!
White is Allagash's flagship witbier. It's undeniably refreshing with a gentle peppery/coriander spice and zesty orange peel flavors. Allagash even has their own articles dedicated to optimizing their beer pairings. We'd recommend enjoying a couple of cans of Allagash White with whatever your main course happens to be. Maybe some lobster rolls or even a BBQ plate.
Meet Me At Midnight
Meier's Creek Brewing Co. — Cazenovia, NY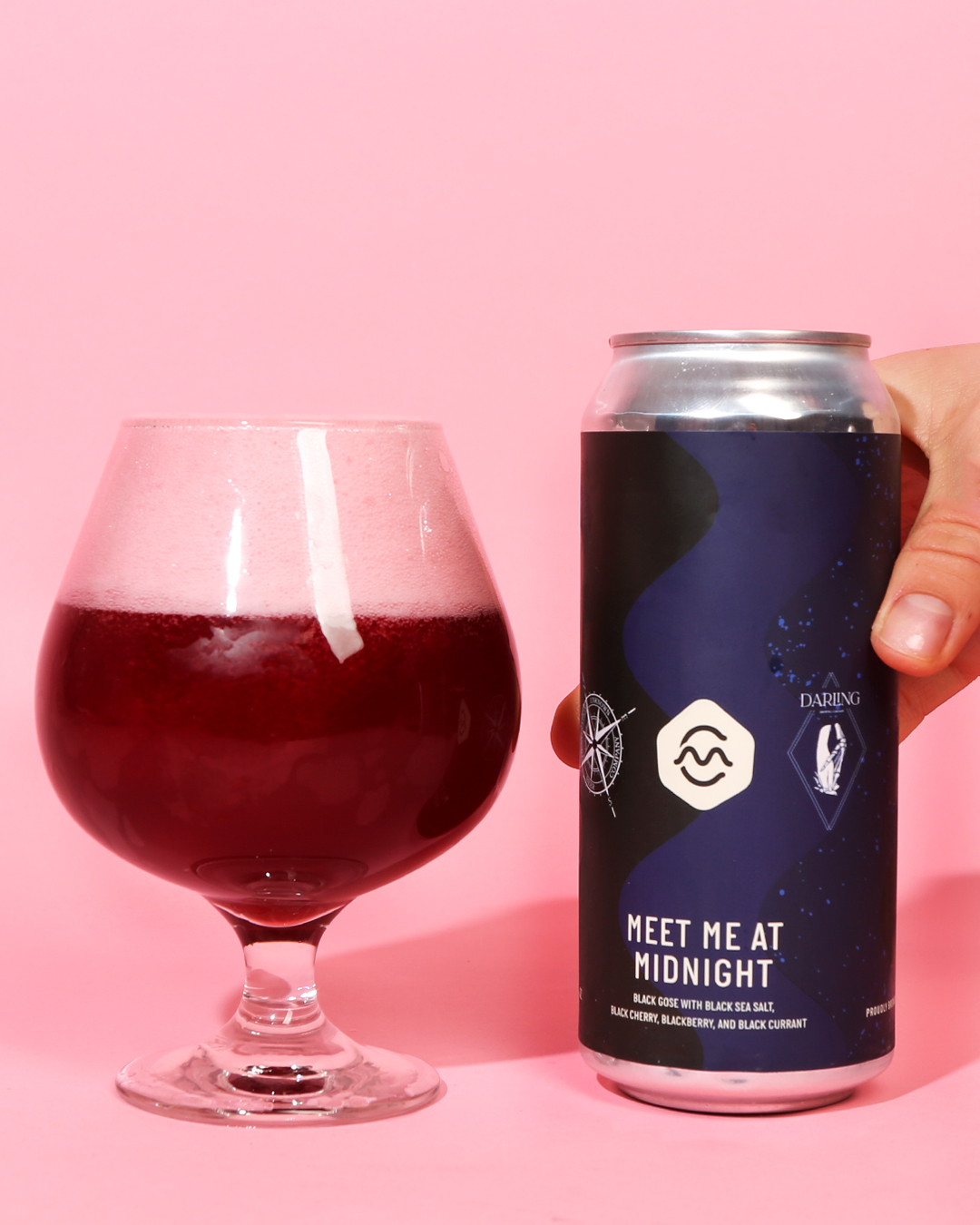 Gose — The sultry beer name and ruby red color makes Meet Me At Midnight a perfect Valentine's Day beer. Meier's Creek Brewing Co. collaborated with Destination Unknown Beer Co. and Darling Brewing Co. on this black gose. Meier's Creek is a new discovery for the Hop Culture team but we're seriously impressed by our first taste.
Meet Me At Midnight was brewed with black sea salt, black cherry, blackberry, and black currant. The result is a vibrant, zippy, tart kettle sour with a beautiful robust color. This is definitely a show stopper but the 5.2% ABV means it won't wreck your evening. We'd recommend pairing with fatty cheese and some charcuterie. Sadly, this beer is only available for pickup from the brewery or for local delivery. But if you're in the Syracuse area we recommend seeking this out.
Urban Queen
Crowns & Hops Brewing Co. — Inglewood, CA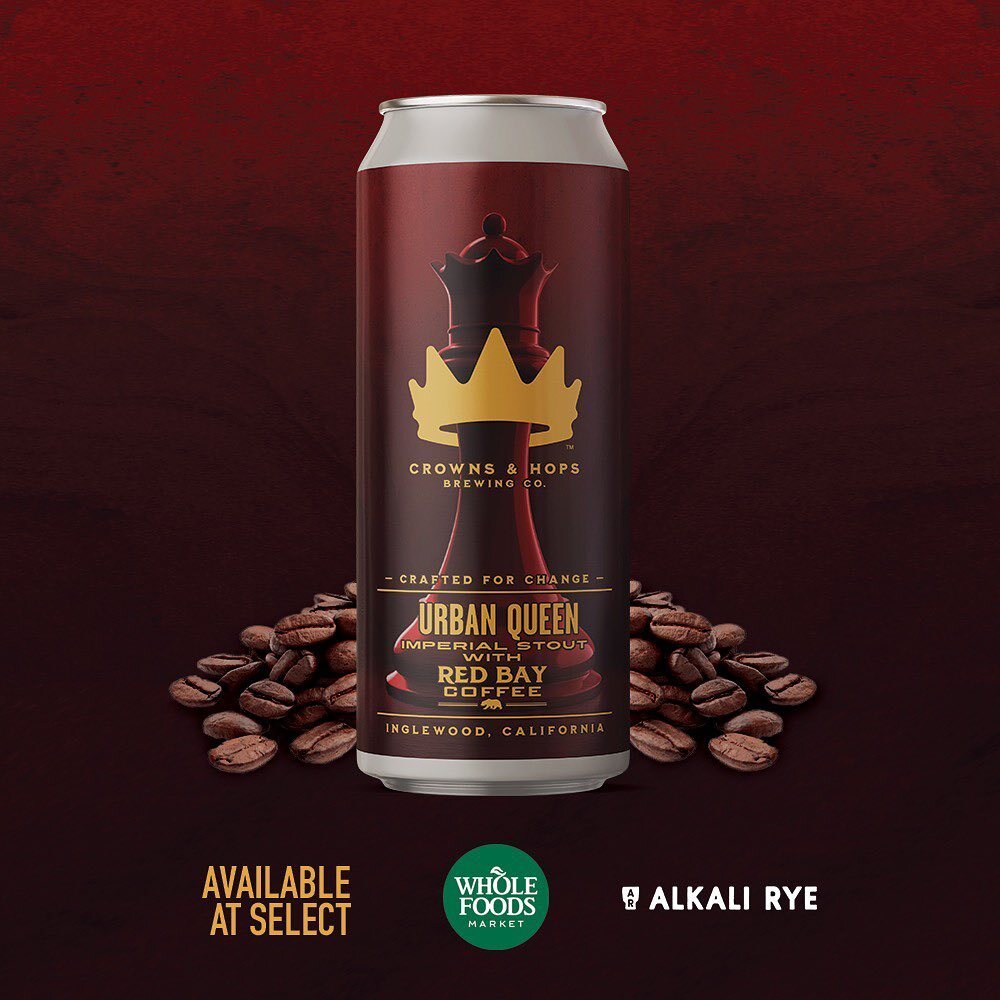 Imperial Stout — Just in time for Valentine's Day, our friends at Crowns & Hops Brewing Co. announced the release of Urban Queen, an imperial stout brewed with Ethiopian coffee from Red Bay Coffee. The result is a slightly boozy, creamy, roasty stout with a hint of smokiness and plenty of lush chocolate flavors. It's the perfect indulgence for Valentine's Day.
Crowns & Hops also announced that the beer would be sold at select Whole Foods markets across California. So, if you live in The Golden State check with your local Whole Foods! We'd recommend swapping this beer in for your Valentine's Day chocolate. Or, hey, have both! We won't judge.
Saison Dupont
Dupont Brewery — Tourpes, Belgium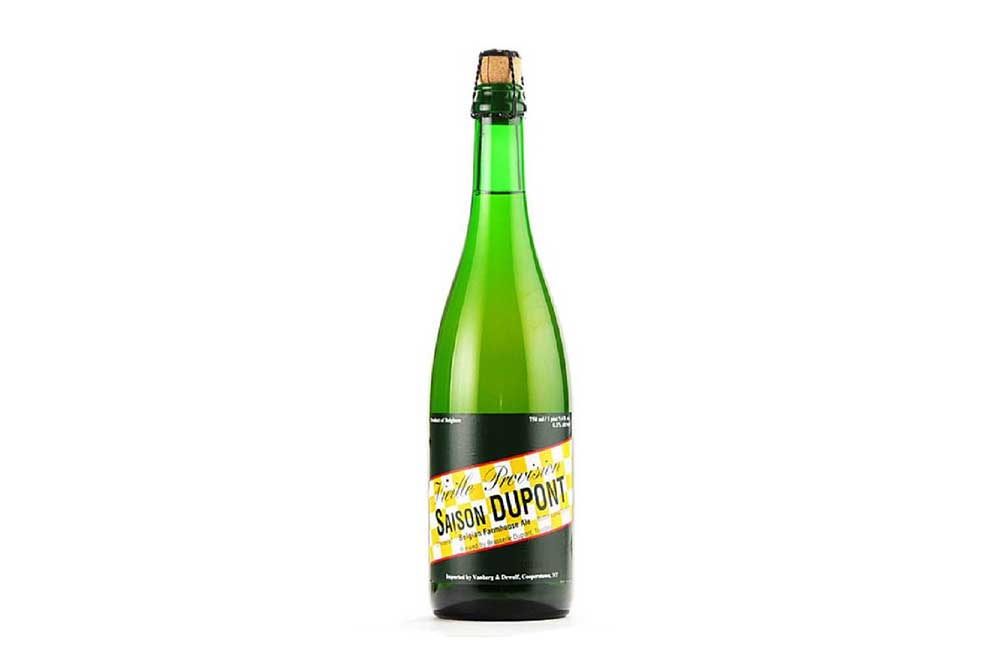 Saison — Some beer drinkers confuse rarity with quality. Saison Dupont is one of the most regularly available beers. And it's still one of the best saisons, hands down.
Saison Dupont is the seminal farmhouse ale from Belgium's Brasserie Dupont. It's a beer that has inspired hundreds of saison brewers. And it remains a fantastic example of the style. Flavors like freshly baked bread, orange slices, ester-y spice, and hay make this rustic beer an ideal pairing for just about any meal. I'd recommend enjoying alongside a pasta dish or maybe grilled salmon.
Daisy Cutter
Half Acre Beer Co. — Chicago, IL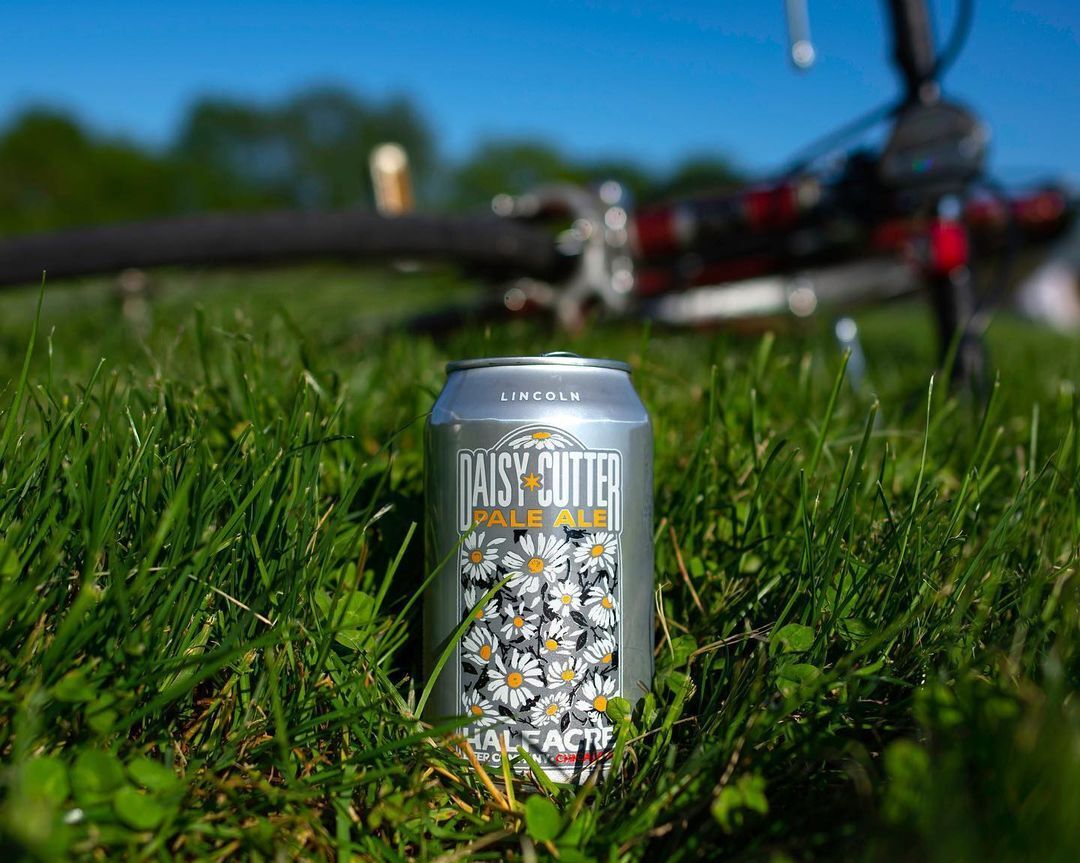 Pale Ale — Daisy Cutter is a classic for a reason. The flagship Pale Ale from Chicago's Half Acre is a fan favorite and easily one of the best readily available pale ales. Even if you're not the biggest hop head, it's hard to pass up the gentle bitterness, dank pine aromas, and flavorful citrus notes in Daisy Cutter.
Daisy Cutter absolutely deserves a place at your Valentine's Day dinner. We'd recommend pairing with some sausages or maybe maple-glazed carrots and sweet potatoes. You'll want a beer with a little bite to cut through those fatty/sweet flavors and Daisy Cutter should do the trick.
Long Funky Streaks (Batch 3)
Benchtop Brewing Co. — Norfolk, VA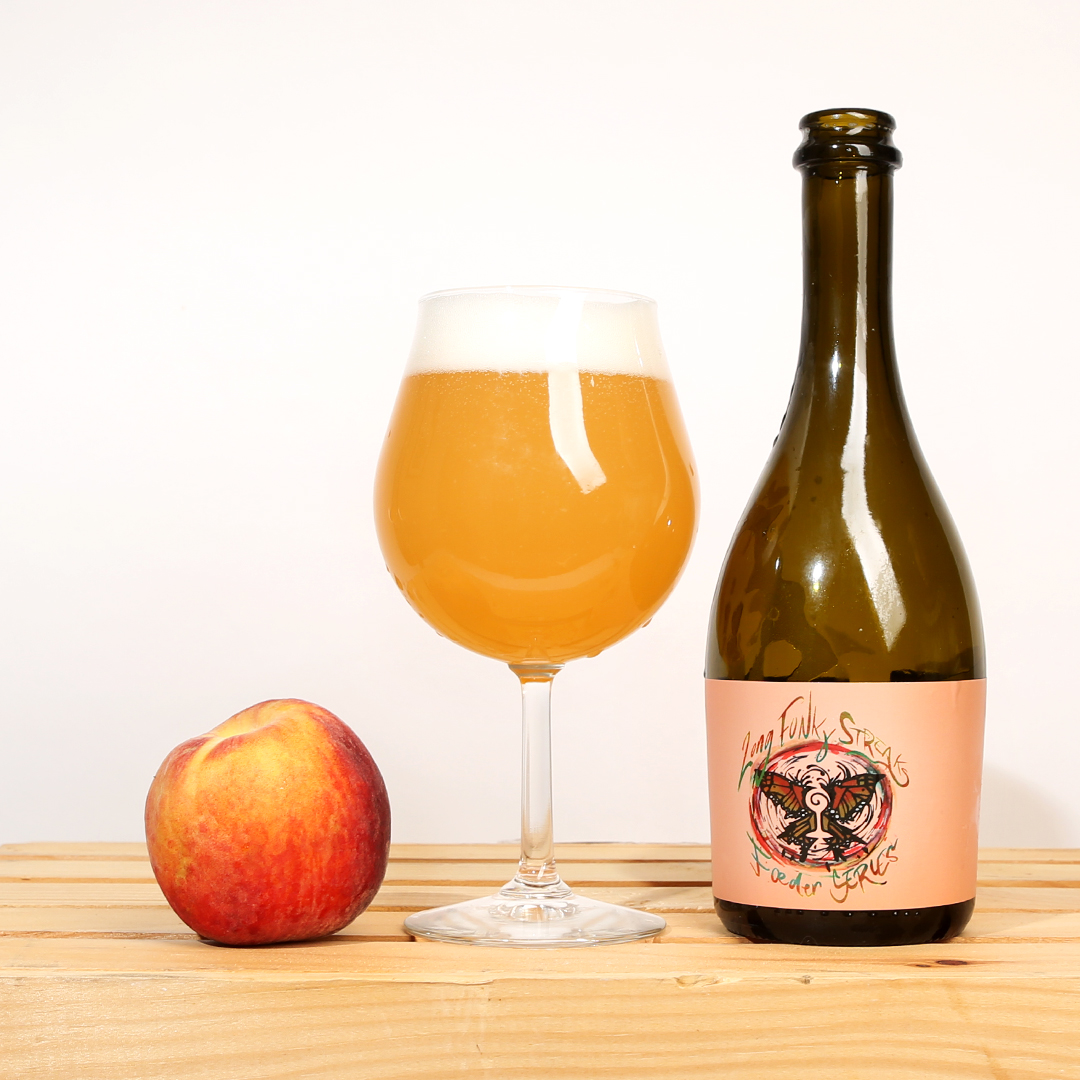 Grisette — We were absolutely blown away by the latest batch of Benchtop Brewing Co.'s Long Funky Streaks series. The 2021 version of this Brett-fermented, Foeder-aged Grisette featured fresh peaches resulting in a tart, fuzzy, gripping sour ale. Peach fans rejoice! This is a special beer.
We really enjoyed this beer by itself but I think it could work alongside your first course or even with dessert! I'd go with pie à la Mode, but that's just me. This beer is available for local pickup so swing by the brewery to get yourself a bottle in time for Valentine's Day!
Mocha Massage
North Park Beer Co. — San Diego, CA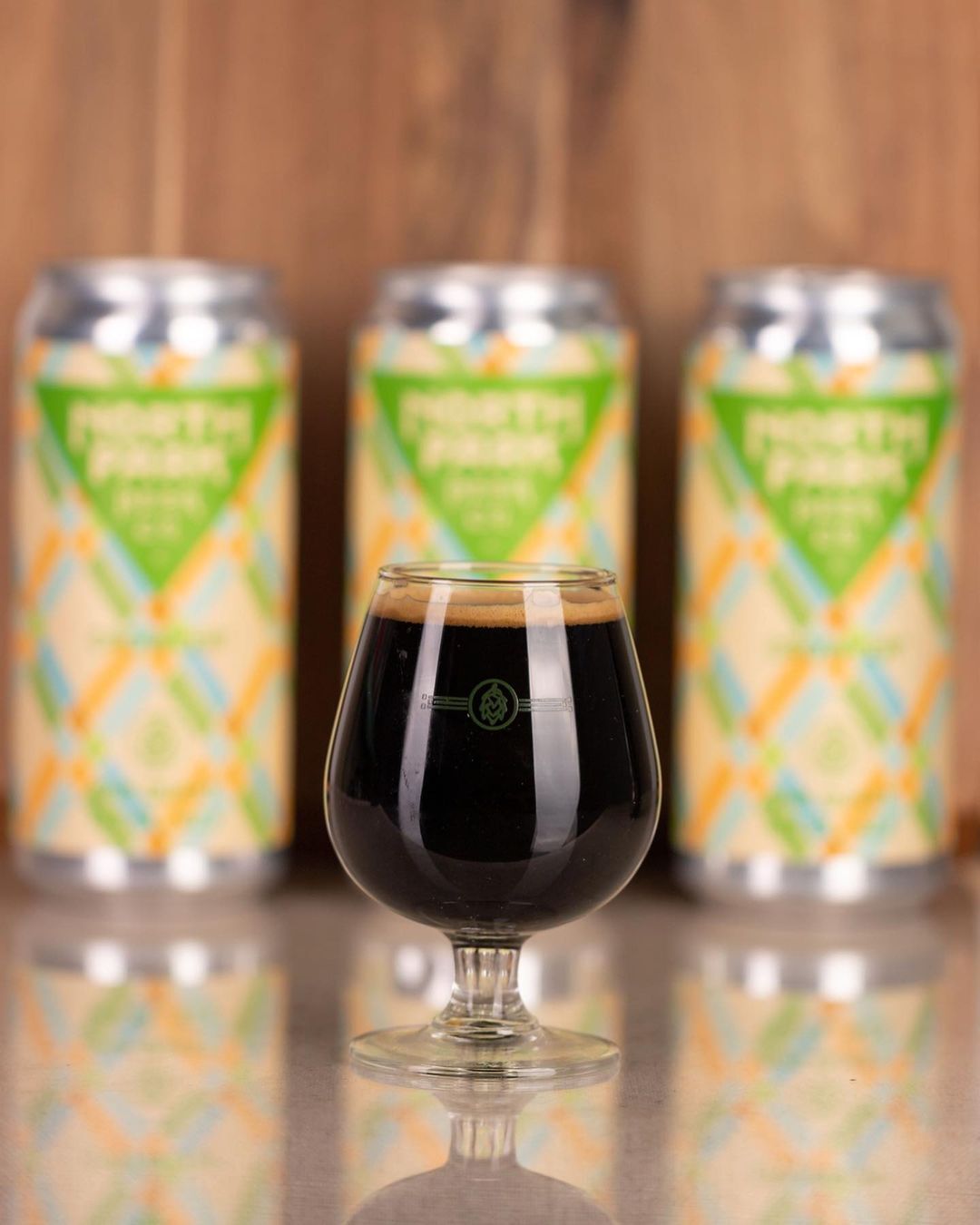 Imperial Oatmeal Stout — We've become big fans of North Park Beer Co.'s pastry stouts. Few breweries manage to achieve balance and decadence in the same beer. But North Park has. While we'd happily enjoy a bottle of Double Barreled Before Dying or Fiesta Antes de Morir, those aren't currently available from the brewery.
Instead, we'd recommend snagging a crowler of Mocha Massage, an imperial oatmeal stout brewed with freshly roasted Cacao Nibs, Brazilian Oberon coffee from Mostra, and Veracruz Mexican Vanilla Beans. North Park is shipping crowlers of this beer across California but they're also offering a local Valentine's Day pairing with Maya's Cookies. If you swing by the brewery, you can pick up a crowler of Mocha Massage plus a Marble Fudge Cookie and a White Chocolate Espresso Cookie, with proceeds benefiting DETOUR. Or, just ship yourself this delicious stout and make your own cookie pairing.
Radius
Halfway Crooks Beer — Atlanta, GA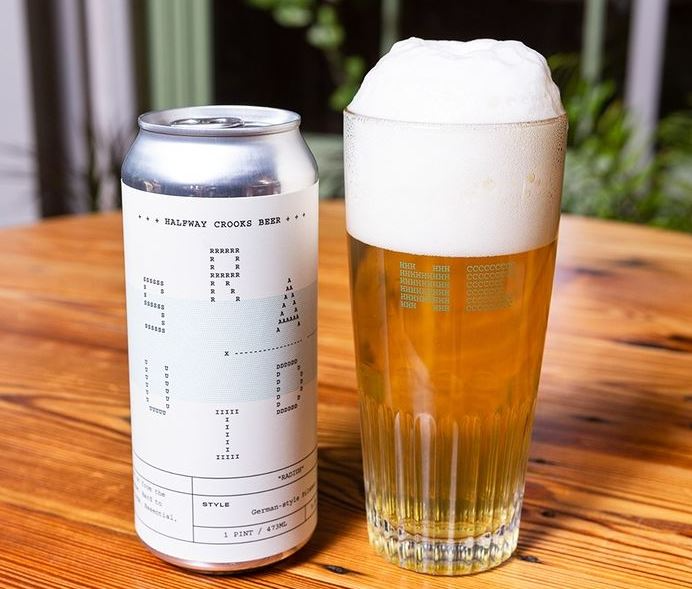 Lager — And how could we forget lagers at our Valentine's Day dinner table. Few breweries make better lagers than our friends at Halfway Crooks. (And they have some pretty fantastic merch.)
Radius is a German-style pilsner brewed with Mandarina Bavaria imparting a fresh citrus flavor to this otherwise bready, crispy lager. It's a fantastic example of how lagers can be dynamic and it absolutely belongs beside your Valentine's Day meal. Radius is available for pickup from the brewery so swing by ATL and get yourself a four-pack. Pair with your main course or enjoy as a cooking beer.
Real Love
Interboro Spirits & Ales — Brooklyn, NY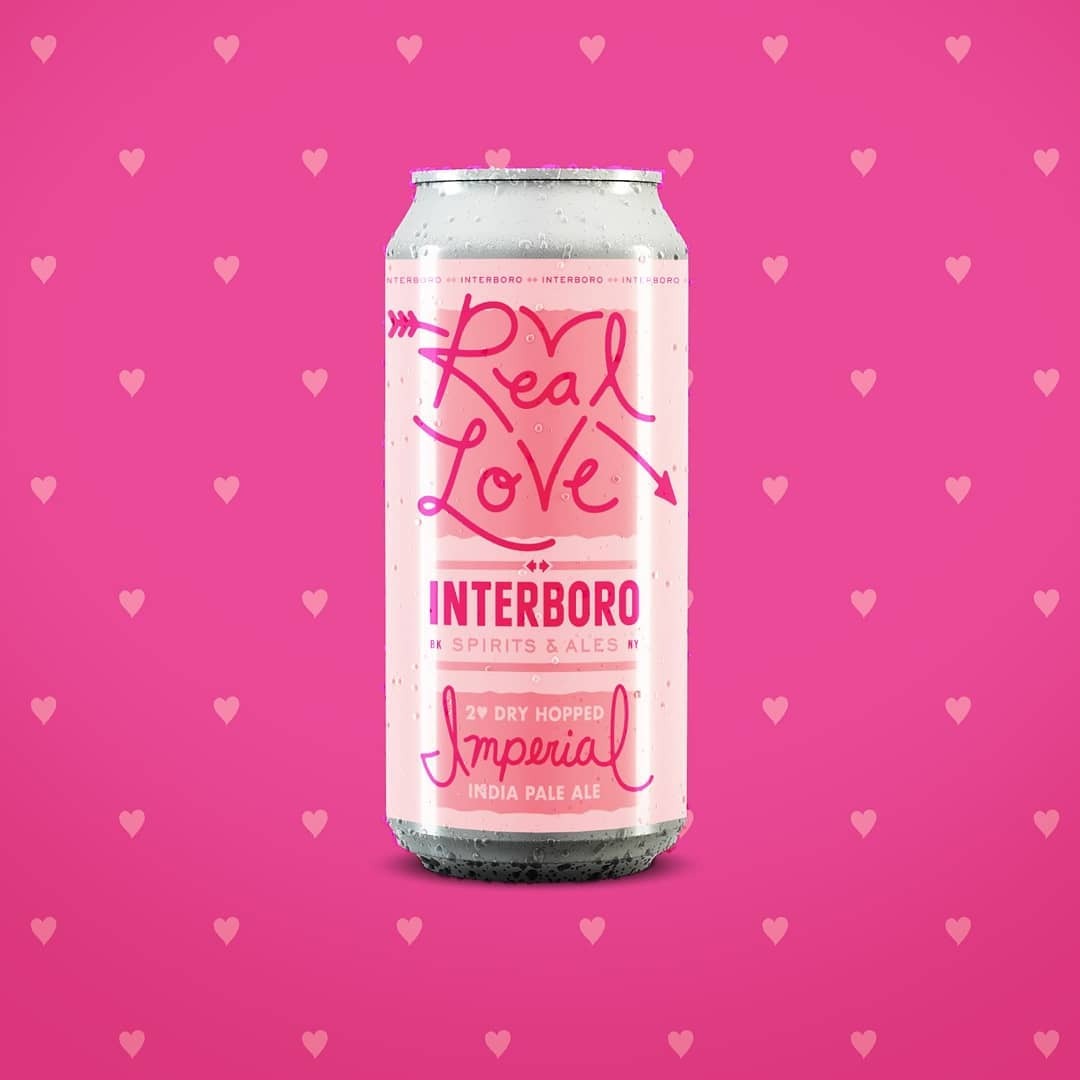 Double IPA — Interboro is easily one of our favorite breweries in Brooklyn. And they've debuted a delicious hazy double IPA just in time for Valentine's Day!
So if you're searching for real love, look no further than Interboro. This double IPA is hopped with Citra and Cascade, El Dorado and Citra Cryo dust which makes for a dank, citrus fruit-forward beer. It's a touch sweet with a full body so pair with your main course.
Oude Gueuze Tilquin
Gueuzerie Tilquin — Brussels, Belgium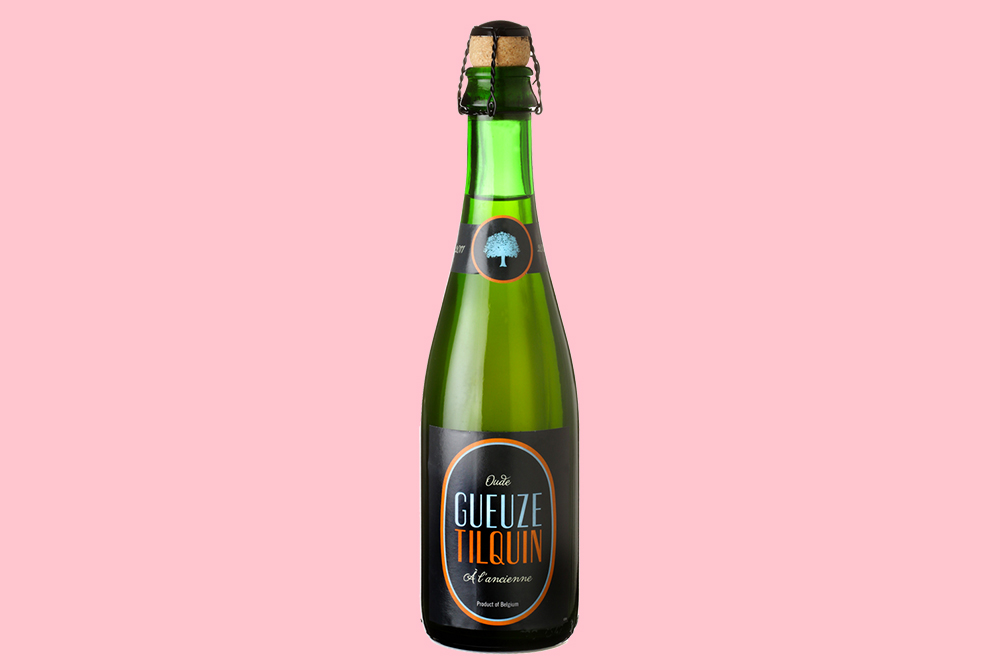 Gueuze — And if you're looking to take your Valentine's Day dinner up a notch, you'll want to go with a truly special beer. If you've been saving a lambic for a special occasion, consider drinking it with Valentine's Day dinner. But, if you're new to the world of lambics, we recommend starting with Oude Gueuze Tilquin. (And check out our in-depth guide to lambics here.)
Not only is Oude Gueuze Tilquin regularly available, it's damn delicious. Balanced yet complex, Tilquin's Gueuze is a blend of 1-, 2-, and 3-year old lambics. You'll find plenty of pronounced funk and some serious tart flavors–think green apple and lemon. If you're looking for an introduction to the Gueuze style, this should be the one. Enjoy at any point during your meal but we'd certainly recommend pairing with something strong and fatty. Cheeses, steak, or pork.
Bomb!
Prairie Artisan Ales — Tulsa, OK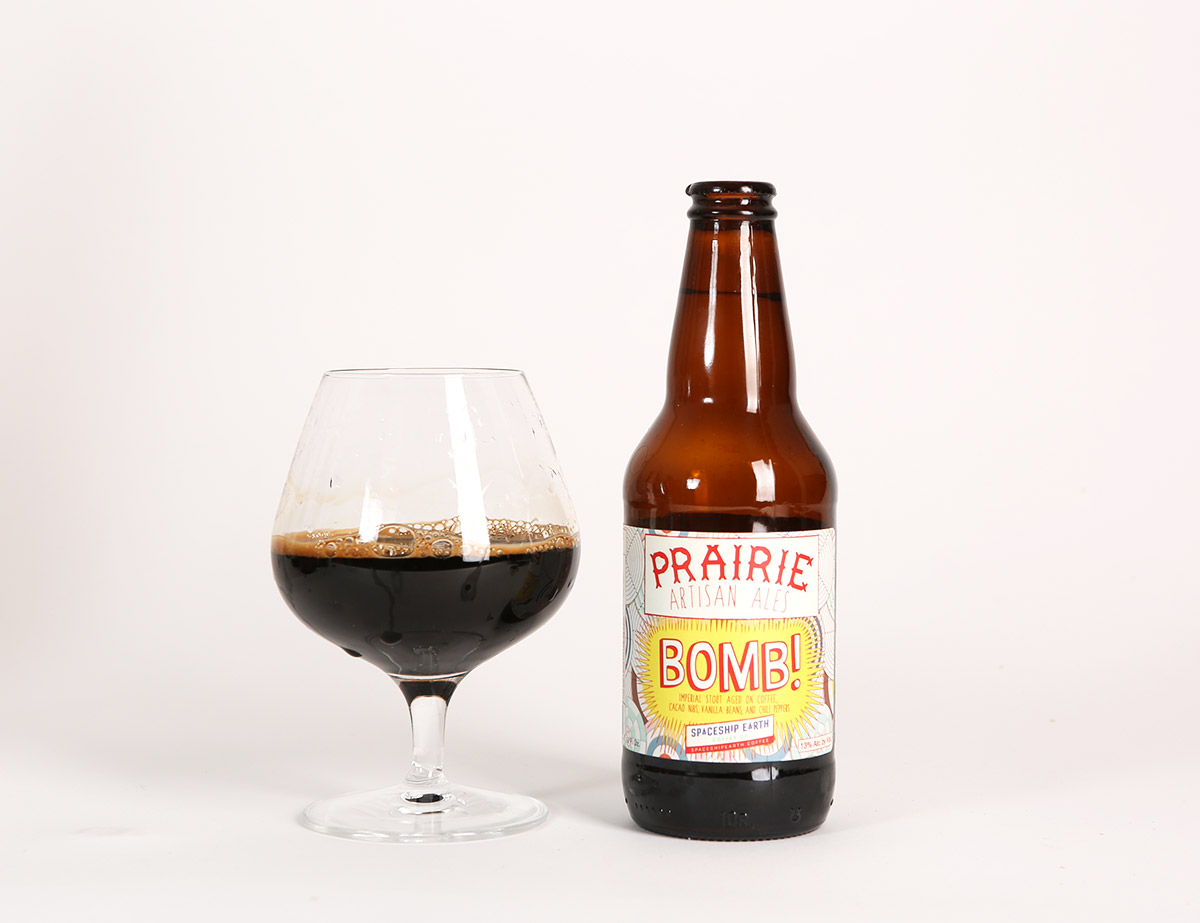 Imperial Coffee Stout — Need a nightcap? This is our go-to.
Prairie's Bomb! imperial coffee stout is easily one of the best stouts on the market. Aged on espresso beans, chocolate, vanilla beans, and ancho chile peppers, Bomb! is a luxuriously decadent beer. Once you've wrapped up dinner, split a bottle Bomb! with your significant other.
Pairs well with ice cream, fruits and cheeses, or crème brûlée.
Unless otherwise noted, all of the products featured on Hop Culture are independently chosen by our editorial team. However, Hop Culture may earn a commission from purchases made through affiliate links on the site.
Liked this article? Sign up for our newsletter to get the best craft beer writing on the web delivered straight to your inbox.