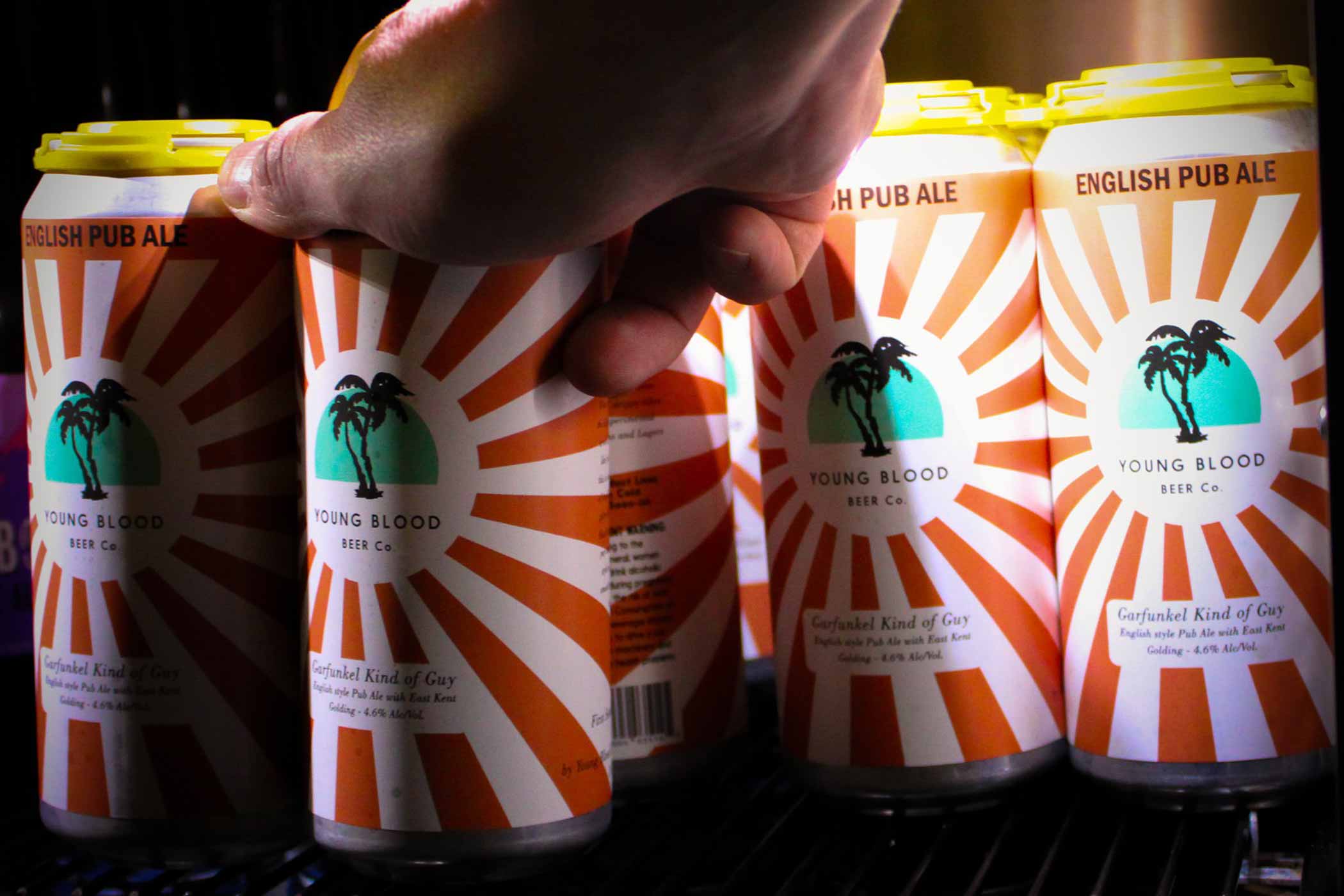 Photography courtesy of Young Blood Beer Company
Read These Best Travel Guides:
Updated on August 25, 2023
A state ubiquitous with brewing (and cheese), Wisconsin includes nods to beer everywhere. Like in Milwaukee, once considered the beer capital of the world. But the state's capital is no exception either. Madison includes some of the best breweries in America's Dairyland.
With twenty-five breweries, Madison might not be as craft-crowded as, say, Asheville, Oakland, Brooklyn, or Chicago. But with beer in the state's blood, breweries in Madison have taken the city's reputation far beyond when Schlitz dominated.
From a tiny blendery to one of the most well-known first-wave craft breweries, Wisconsin is more than just the home of the original light adjunct lager.
Hop Culture's Best Breweries in Madison
Karben4 Brewing + Ale Asylum
3698 Kinsman Blvd, Madison, WI 53704 | (608) 241-4812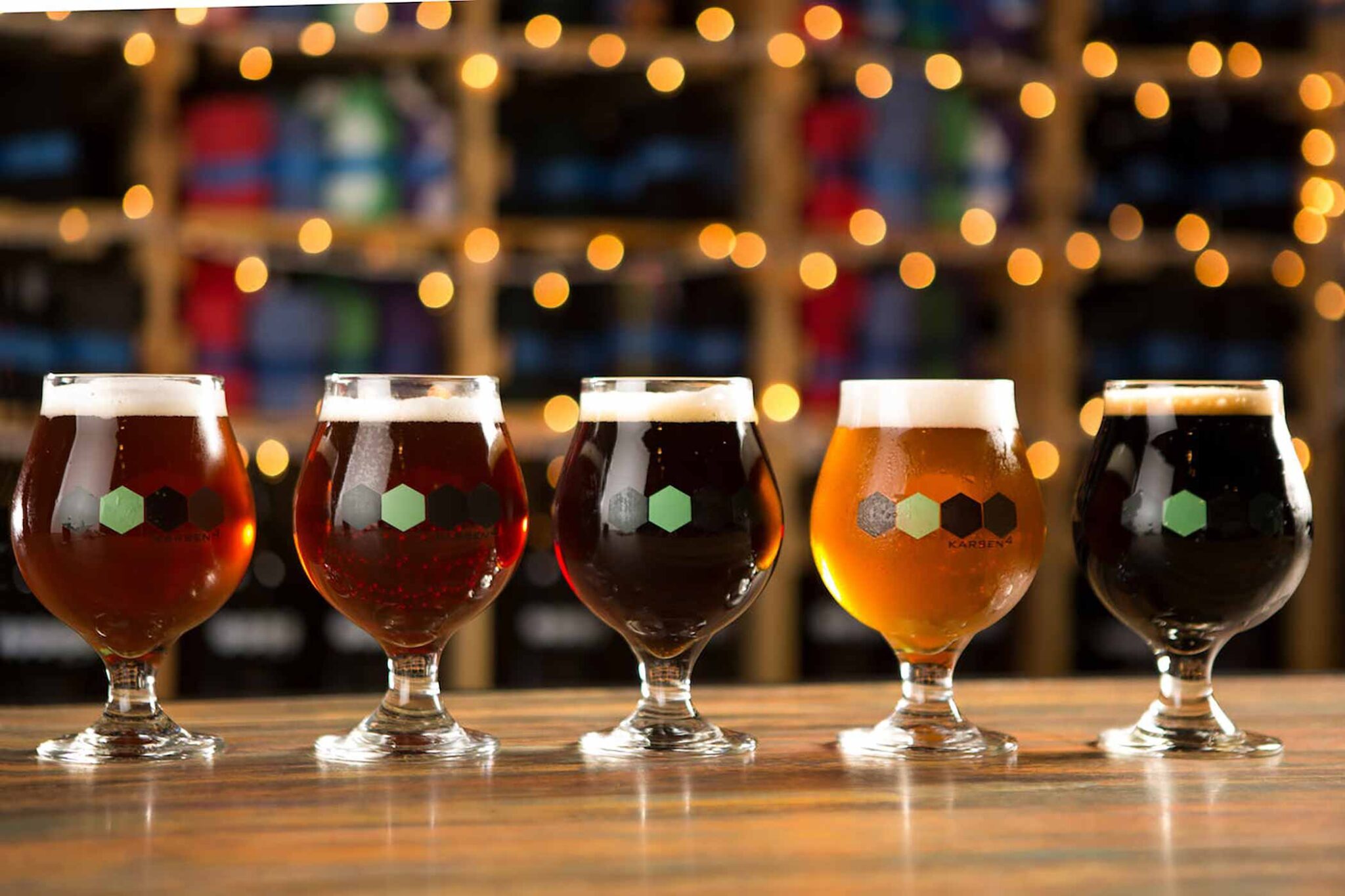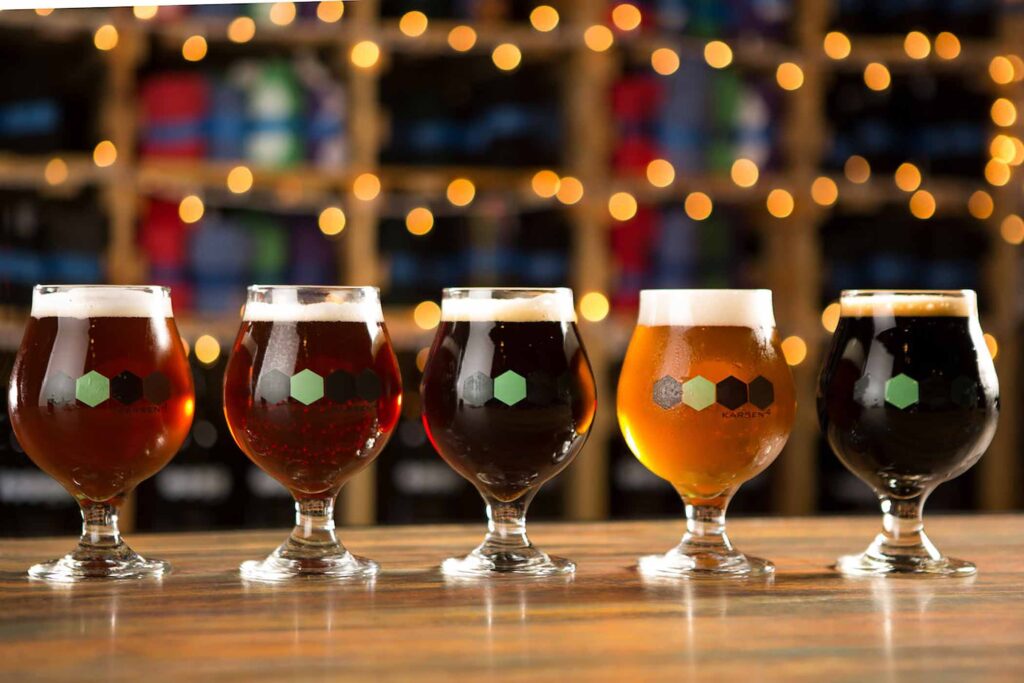 Let's start with a twofer. While upper Midwest staple Ale Asylum closed its doors in 2022, Karben4, another fundamental Madison taproom, bought the brand, agreeing to brew Ale Asylum's beers in March of 2023.
The brewery started with Ale Asylum's iconic Hopalicious, but you can also find Ambergeddon currently on tap, as well.
See if you can follow this story: Founded in 2012 by brothers Zak and Ryan Koga, natives of Appleton, Wisconsin (a couple of hours north of Madison), in Ale Asylum's original space, Karben4 now brings the life of both breweries full circle.
Karben4's mission statement sums things up nicely: "Passion. Hard work and honesty. Gun-toting cats atop flame-nostriled unicorns."
Those familiar with Karben4's infamous Fantasy Factory IPA label know precisely what they're referencing.
If you stop by, also make sure to try Midwesty, a core pilsner.
Black Rose Blending Co.
1602 Gilson St, Madison, WI 53715 | (608) 284-7377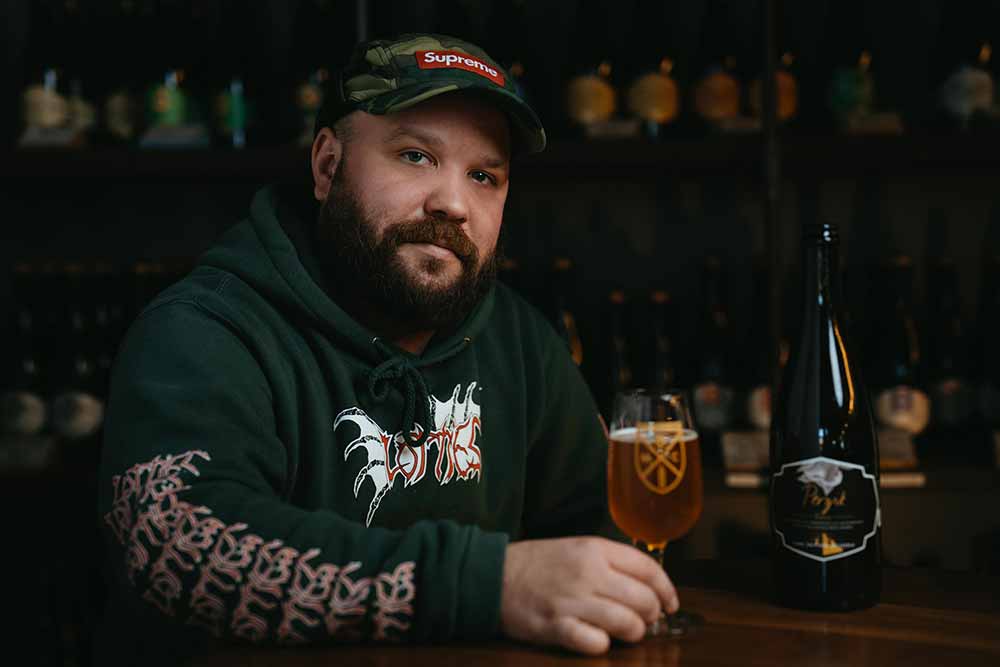 Another blending of two brands, Black Rose Blending Co. absorbed the well-known Funk Factory Geuzeria in Dec. 2022.
Initially started by Levi Funk in 2105, Funk Factory gained popularity for its line-inducing ::cough cough:: funky mixed-fermentation lambic-style beers. Last year, Funk sold the geuzeria to long-time employee Kyle Metz.
At Black Rose, Metz makes his own exciting, small-batch, often-mixed-culture fermentables—mostly beer and occasionally wine, cider, and mead.
For instance, Hausbier #1, a draft-only blended mixed-culture farmhouse ale. Or Kaleidoscope, a wild ale collab with Wandering Mind Spirits, combining plums and honey and aged in a hibiscus liqueur barrel from the aforementioned spirits brand.
For something truly unique that you've probably never tasted before, visit Black Rose.
Young Blood Beer Company
King Street Taproom: 112 King St, Madison, WI 53703 | (608) 630-9028
Northstreet Taproom: 557 North St, Madison, WI 53704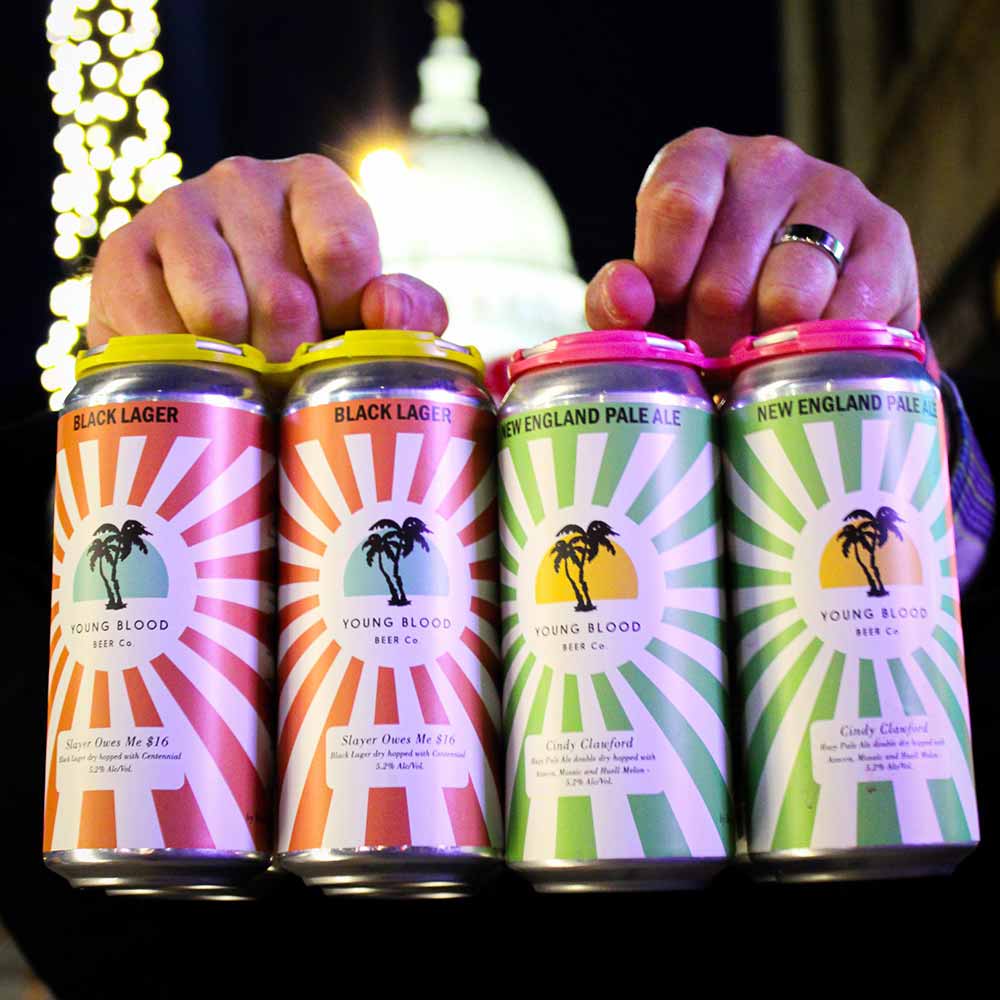 One of our "10 Best New Breweries of 2020", Young Blood Beer Company certainly faced an uphill battle when they first tried to open during the spring of 2020. Luckily, the pandemic didn't derail this semi-new Madison brewery for too long.
We were so excited when we learned Young Blood officially opened its brewpub space in June of 2020 with our pal Kyle Gregorash formerly of Hacienda Beer Co. manning the tanks.
He's pumping out fresh takes on hoppy, dank beers like the Gadzooks Left Us Too Soon hazy and Blame the Robots pale ale and subtle (or not so subtle) saisons like the Nature Is Metal farmhouse ale with strawberry and rhubarb.
Beyond the beer, Young Blood prides itself on hospitality and offers tasty bites alongside its beers like a Crunch Rap Supreme, Chicago Dog, Poutine, and Tasty Mofo Veggies.
Most recently, Young Blood teamed up with Cafe Domestique and Bloom Bake Shop to open up a new location, an all-in-one coffee, pastry, and beer spot on North Street.
Working Draft Beer Company
1129 E Wilson St, Madison, WI 53703 | (608) 709-5600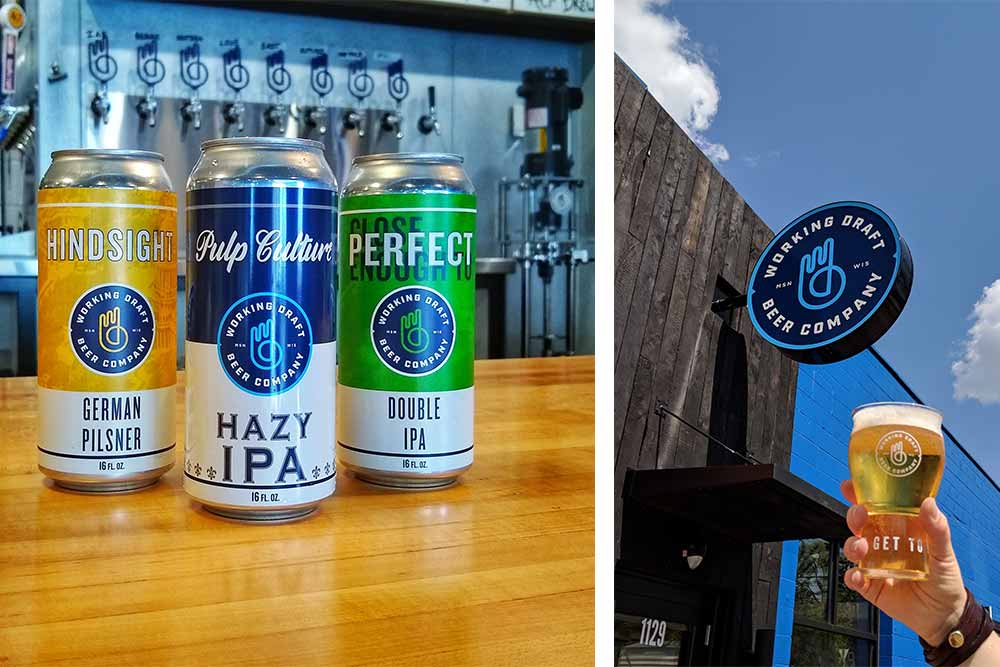 Celebrating art, beer, and the company, Working Draft Beer Company has something for everyone. Helmed by head brewer and co-founder Clint Lohman, Working Draft pumps out everything from European classics to American hoppy favorites and roasty stouts.
Try flagships like the Czech-style pale lager, To Those Who Wait , or Pulp Culture hazy IPA.
Giant Jones Brewing Company
931 East Main Street Entrance on S Brearly St Suite 9, Madison, WI 53703 | (608) 620-5172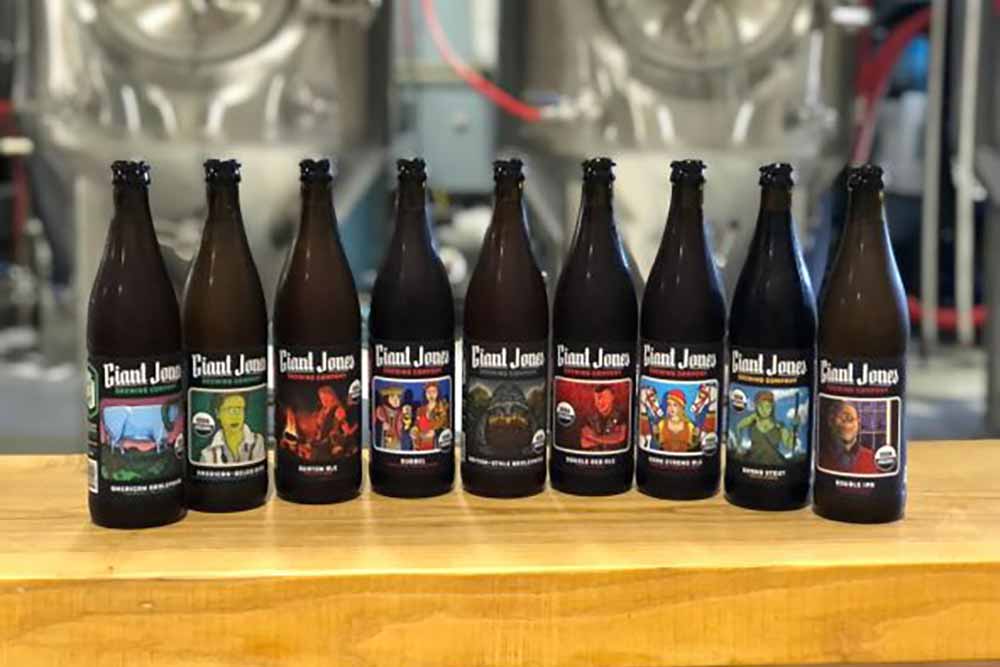 One of our "62 Queer-Led and Queer-Supporting Breweries to Champion Right Now," the Queer-, Trans-owned Giant Jones Brewing Company is the creation of Erika and Jessica Jones, who opened the certified organic brewery in Wisconsin in 2018.
Since the beginning, the brewery has made bold moves, focusing on big beers like its Double IPA, an imperial international pale ale dry-hopped with New Zealand Taihekem and putting its beer in returnable bottles, encouraging folks to bring them back to the brewery for credit to buy more beer.
Giant Jones also focuses on giving back to the local, national, and international community, joining the Brew for Ukraine initiative last year, and hosting a Cookie Grab that raised more than $34k to support women's health and abortion rights. They also participated in Black Is Beautiful, brewing a beer that raised funds for Freedom, Inc., an organization centered on fighting for racial, gender, and Queer justice for the Black and Southeast Asian communities in Madison.
Delta Beer Lab
167 E Badger Rd, Madison, WI 53713 | (608) 640-4500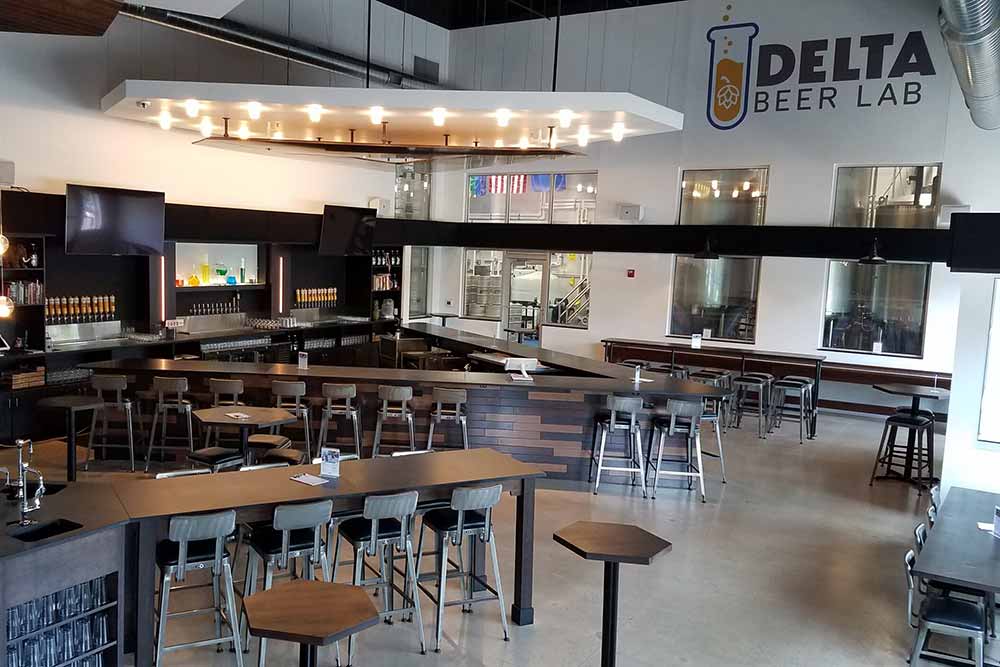 "Crafting Beer, Crafting Change" is the motto at Delta Beer Lab. Chief Beer Officer, Brewer, and Founder Tim Piotrowski (Pio) started Delta Beer Lab in 2019 after almost a decade in the industry. With a pedigree that took him to Oskar Blues in Colorado and Rock Bottom and The Freehouse in Minneapolis, Pio won awards at the latter for a couple of his beers at the 2017 Great American Beer Festival.
But perhaps it's a personal accomplishment that set the tone for opening Delta Beer Lab. In 2017, Pio hiked the Appalachian Trail—2,189.8 miles from Georgia to Maine, through 14 states, in 146 days, and 464,500 feet of elevation.
You'll find that same sense of adventure and commitment to craft at Delta Beer Lab, where the brewery clearly states they want to "do well and do good at the same time."
Meaning since 2019, the brewery has donated over $200,000 to local organizations through its Nonprofit Partner program. Plus, Delta Beer Lab is a member of 1% for the Planet, a global sustainability movement.
Oh, and they make pretty great beer, too.
Visit Delta Beer Lab for beers like GLD.01 Golden Ale, PKL.01 Pickle Ale, or BLD.01 Blueberry Blonde. Drink a beer and know that you're doing more than just drinking; you're doing good, too.
The Most Honorable Mention
New Glarus Brewing Company
2400 WI-69, New Glarus, WI 53574 | (608) 527-5850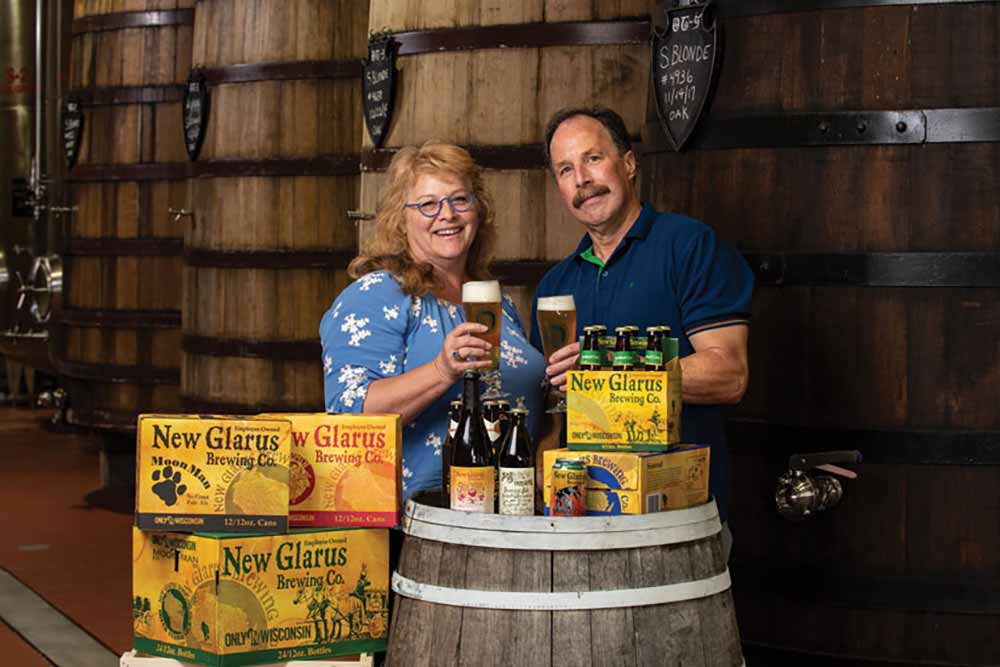 An honorable mention only because the brewery is about thirty miles outside Madison, New Glarus is quite simply one of the most iconic breweries in the entire country.
In 1992, Deb and Daniel Carey converted an old, empty warehouse in New Glarus, WI, into a brewery. A graduate of the Institute of Brewing in London, Dan handled the beer while Deb ran operations, raising the money to start the brewery as a gift to Dan.
In 1997, Dan and Deb took a trip to England for a beer competition. A side journey to the English countryside full of pastures and sheep inspired Deb. She thought, "I bet when people visit Wisconsin, they must have the same feeling about the cows" (New Glarus).
Spotted Cow became the brewery's flagship farmhouse ale, featuring Wisconsin malts and a bit of corn. The beer represents Wisconsin to its core, much like New Glarus, a brewery committed to only serving and distributing beer in its home state for the last three decades.
Today, it's rare to find such a successful brewery as dedicated to its home as New Glarus.
So if you're in Madison, Wisconsin, you'll want to take the forty-five-minute drive to visit New Glarus.
You can easily find Spotted Cow or Totally Naked (an American light lager on our list of "The 25 Best Beers to Drink in Summer 2023"). But when you're at the brewery, you must try their limited-batch Thumbprint series.
Once Dan brews these beers, there's no guarantee you'll ever see them again.
Currently, highlights include the 30th Anniversary Quadruple, a Belgian quad with Czech, German, and American malted barley with notes of raisin, dried fruit, and dark chocolate. And Enigma (2023), a spontaneously fermented brown ale with cherries.
If you're anywhere near Madison, you must stop by New Glarus. You must!