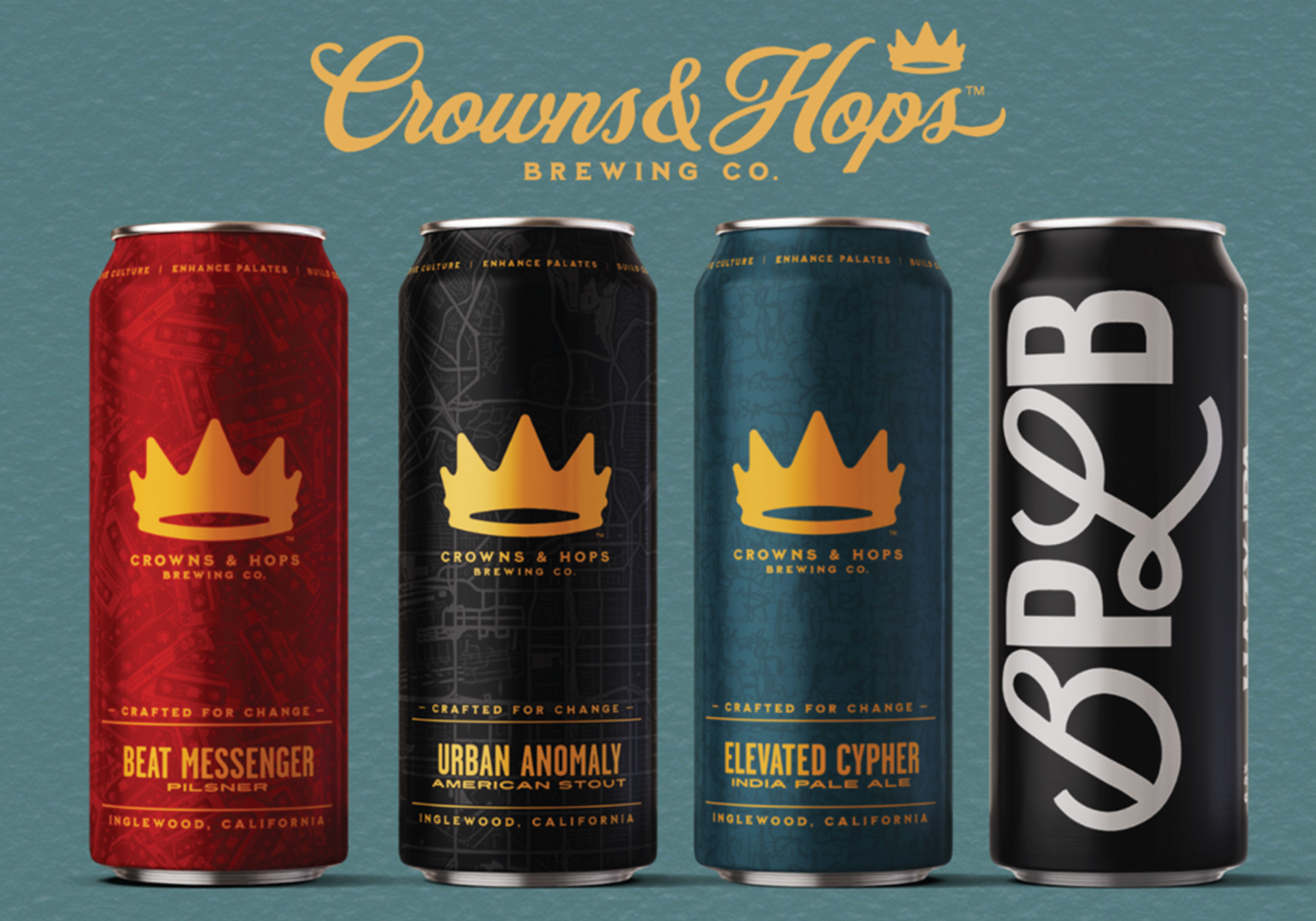 Normally, after a year of traveling and drinking our way across the country, the Hop Culture team has a pretty great idea of the top new breweries we enjoyed visiting. Obviously, this year looked very different.

For the most part, our team has been quarantining in at home, restricting travel, and parking ourselves at the newly crowned "dining room desk." Still, as we found new ways to safely drink at home, new breweries simultaneously found unique ways to preserve and plow ahead in 2020.
To those breweries that launched their beer into the market or opened their doors during a global pandemic, we're raising a big ole' toast in your honor. Cutting the red ribbon on a taproom even during the best of times is a huge endeavor, but to wear the crown of starting a business during a worldwide crisis deserves some serious kudos.
We've presented the best newly-opened craft breweries below in no particular order except for Crowns & Hops, which we're naming the best new brewery of 2020. Here are our top picks for the rookies of the year.
The Best New Breweries of 2020
Crowns & Hops
Inglewood, CA
Born to go beyond making beer, Crown & Hops focuses on creating an inclusive and equitable community for minorities in craft beer. Started by Beny Ashburn and Teo Hunter Crown & Hops in Inglewood, California, is not only woman-led (we named Crown and Hops one of our top 40 women-led breweries to support right now), but Black-led as well. To further their mission to close the gender and racial gap in craft beer, the duo recently partnered with BrewDog to launch the 8 Trill Pils Initiative, a $100,000 grant for Black-owned craft beer brands.
On the beer side, the tandem officially launched the brand's first beer back in late February. BLBB is a classic hazy IPA brewed with El Dorado, Moteuka, and Citra Hops. Other beers that rolled out in the last eight months include a Strawberry Guava Gose collab with Great Notion, their take on the Black is Beautiful recipe as a Pecan Pie Stout, and the 8 Trill Pils. Plans for a brick and mortar space are in the works for 2021, so we have no doubt that Beny and Teo will be launching more groundbreaking initiatives (and beers) in the near future.
Wild East Brewing Co.
Brooklyn, NY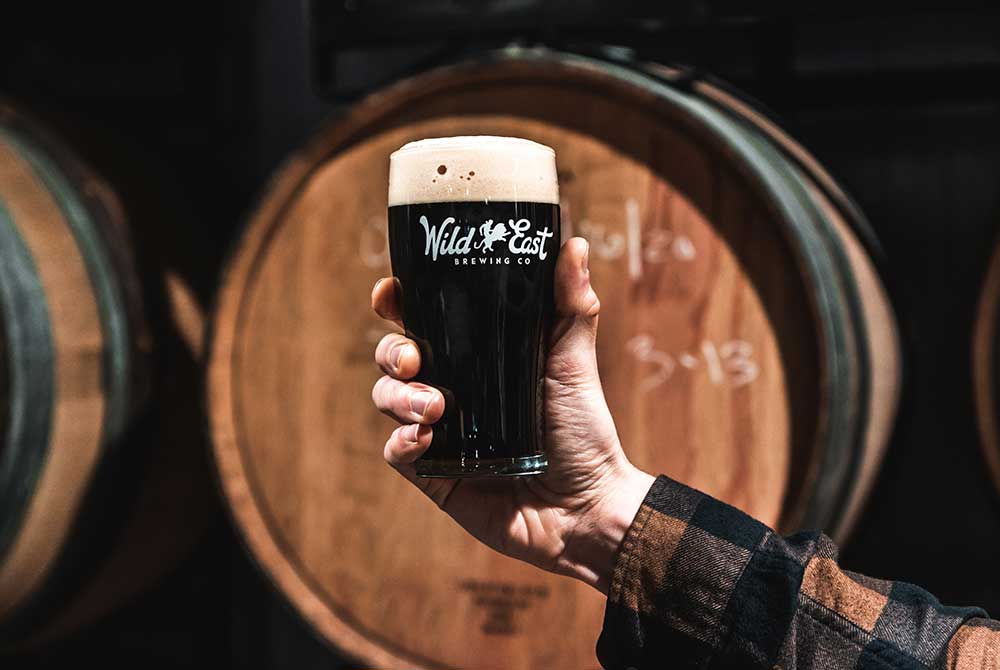 Founded by three well-known homebrewers (Lindsay Steen, Tyler March, and Brett Taylor), Wild East released its first beers into the wild urban jungle of Brooklyn, NY in the early months of 2020. Focusing on farmhouse-style and mixed-fermentation beers such as saisons, pale ales, Berliner weisses, unfiltered hazy IPAs, barrel-aged sours, pilsners and more, means Wild East beers require just a little bit more time and care.
The result? Meticulously crafted creations such as a Foeder-fermented amber Biere de Garde called Quiescence. Or, a Barrel-Aged Saison napping in red and white wine barrels called Cosmic Arena. This brewery is an elegant reminder that when you slow down and take the time to pay attention to all the details without taking any shortcuts, you can create delicately balanced and stunningly quaffable beers.
Keeping Together
Chicago, IL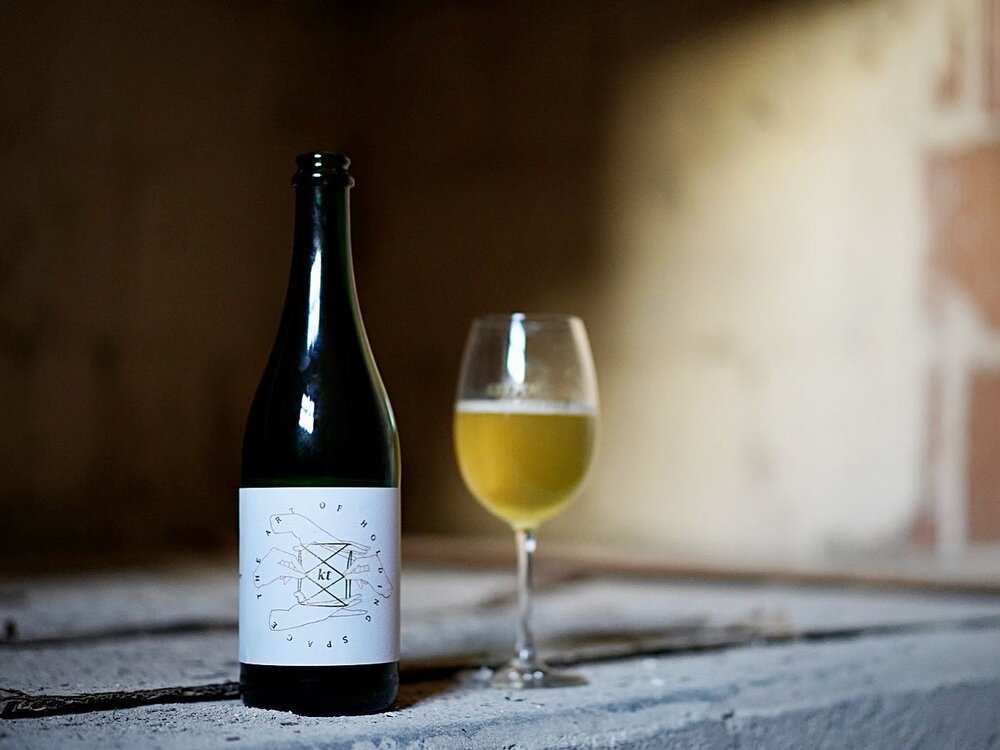 What happens when you quit your job as the head brewer at one of the most famous farmhouse breweries in the country (Hint: It's Jester King) and pack your bags to move North? Turns out: Great things.
Averie Swanson did just that in late 2018, leaving behind a vaunted brewing career in the South for adventures in the great Midwest. Her new project Keeping Together technically churned out its first beer in December of 2019, but hey — close enough!
While Keeping Together doesn't have a physical location yet, Swanson currently brews out of Half Acre's Lincoln Ave. brewer. And the beer on display this year has been phenomenal. Without the spotlight and constant attention that often swamped Swanson at Jester King, the 32-year-old pioneering brewer has crafted some serious Belgian-style beer contenders from her debut table saison The Art of Holding Space — simple, bright, lemony — to the slightly more complex Thoughts Without a Thinker, a saison spiced with oranges, earl grey tea, and saffron. All of these Belgian-style beers are worth getting your hands on.
Young Blood Beer Co.
Madison, WI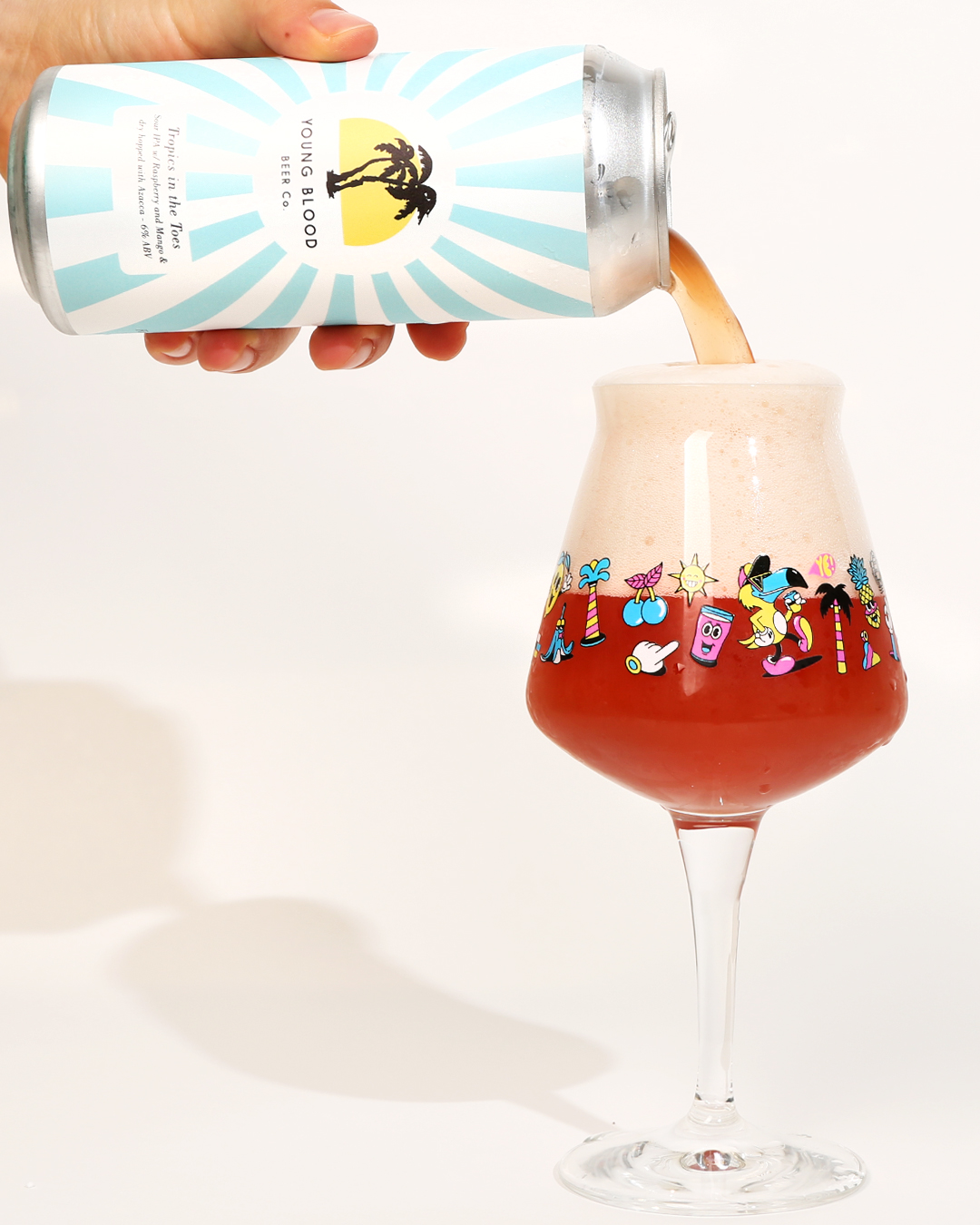 Young Blood Beer Co. certainly faced an uphill battle with its combination brewpub and cocktail tasting room, which was slated to open during the spring of 2020. Luckily, the pandemic didn't derail this brand new Madison brewery for too long.
We were so excited when we learned Young Blood officially opened its brewpub space in June with our pal Kyle Gregorash formerly of Hacienda Beer Co. manning the tanks. He's pumping out fresh takes on hoppy, dank beers like the Dad Mode Activated IPA and subtle (or not so subtle) saisons like the Everyone Looks Like Guy Fieri farmhouse ale.
Beyond the beer, Young Blood prides itself on hospitality and will even be opening a cocktail tasting room called Plain Spoke on its second level at some point in the future.
Torch & Crown Brewing Co.
New York, NY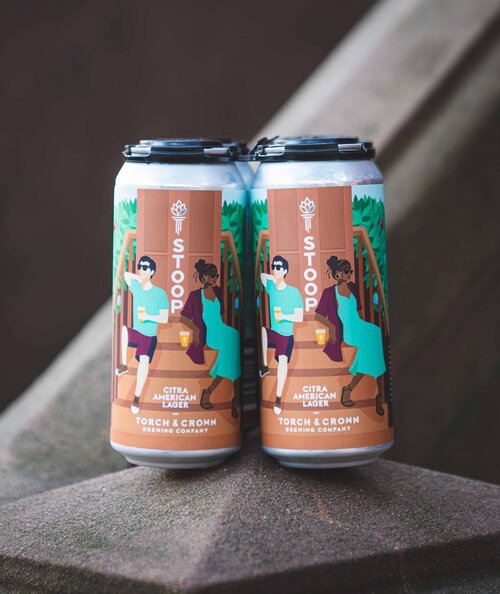 Opening a taproom is hard. But launching a business during a global pandemic seems near impossible. And yet, that didn't stop Joe Correia, John Dantzler, and operating partner Christian Pappanicholas from finally bringing a brewery and restaurant to the heart of New York City.
Billed as Manhattan's first production brewery, Torch & Crown had originally planned to open in May of this year before COVID threw a monkey wrench in the works. The brewery and restaurant officially opened last month in a gorgeous 9,000 sq. ft. space in the Soho neighborhood of New York City.
Bolstered by a love for all things New York, Torch & Crown filters the energy, ambition, and vibrancy of the city into all of their beers.
The Seed: A Living Beer Project
Atlantic City, NJ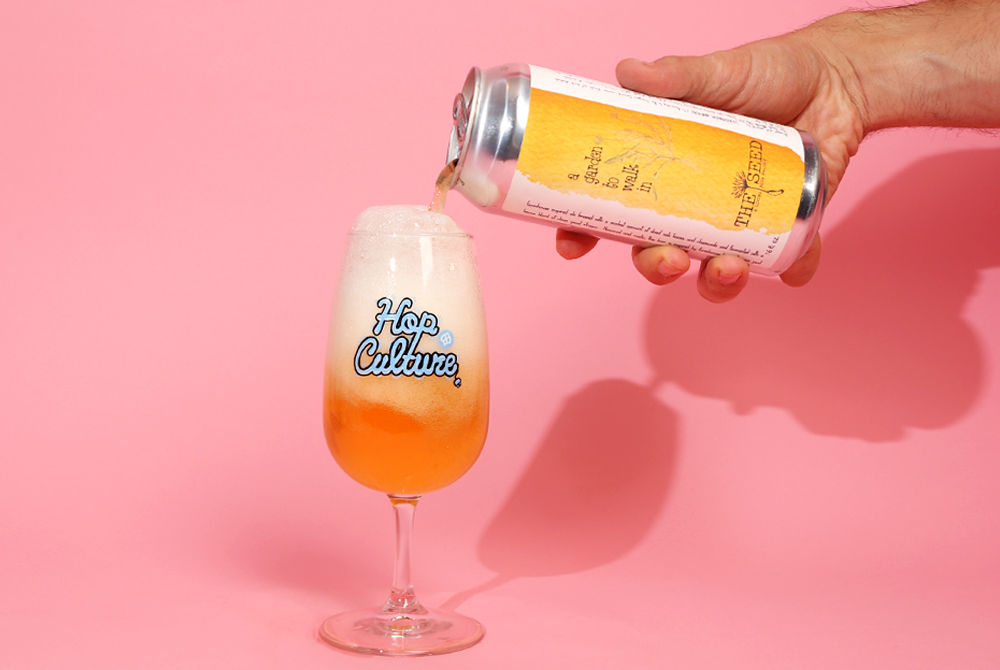 Launching mere weeks ago, The Seed is a living, breathing beer project from Sean Towers and Amanda Cardinali. Before opening the Seed, Cardinali had been brewing for a small local brewery in South Jersey.
Based in the seaside town of Atlantic City, the month-old taproom focuses on saisons and mixed-fermentation ales joining a roster of veteran producers in souther New Jersey such as Troon and The Referend.
Although the pandemic and construction delays slowed down the official launch The Seed is now full steam ahead, opening with a three can release that included a dry-hopped IPA with Citra, Mosaic, and Sabro called A Place to Rest, a Pale Ale dry-hopped with Simcoe, Columbus, and Centennial called Know Who You Are, and an English Dark Mild called Stay Awhile.
Gilded Skull Brewing & Blending
Woburn, MA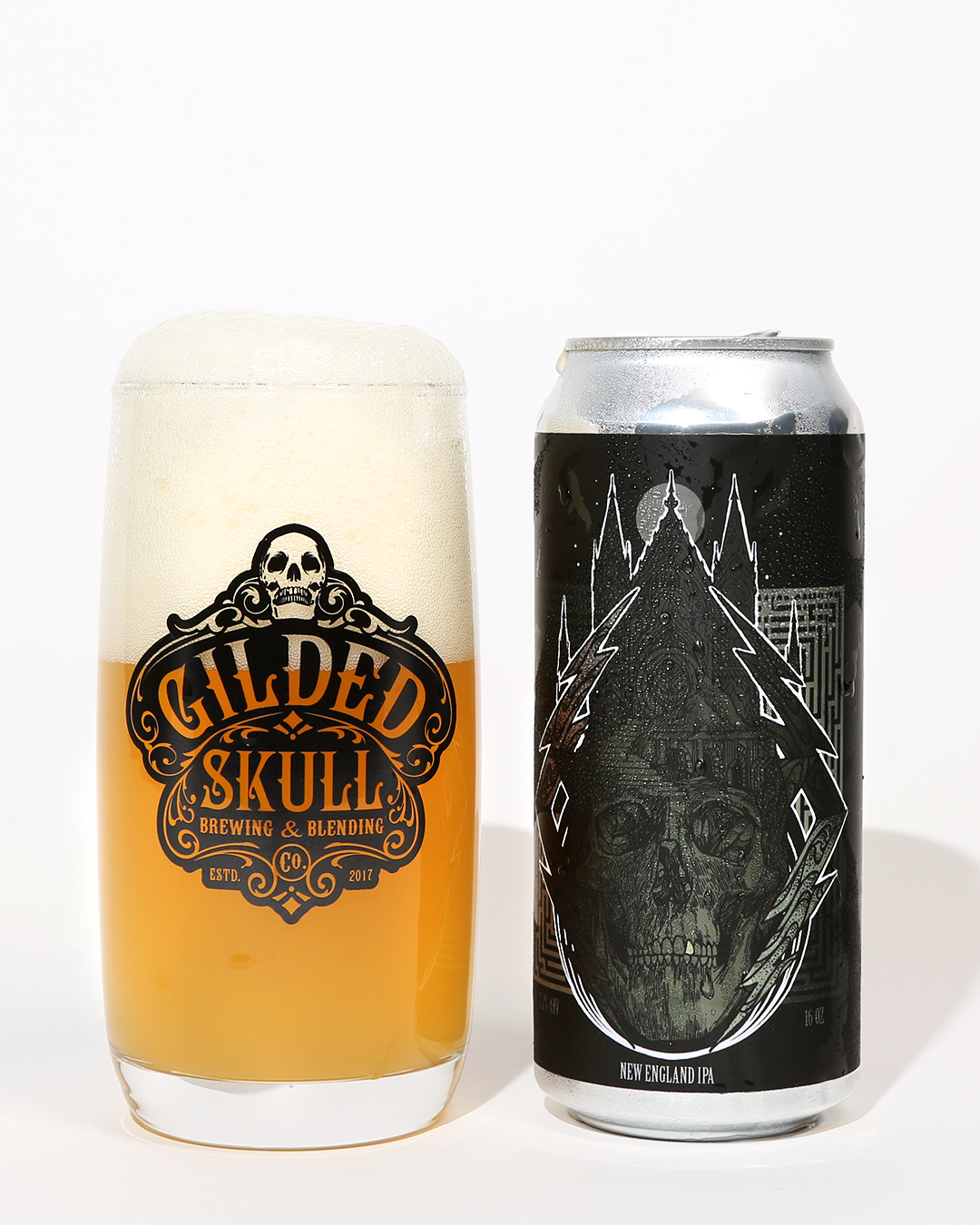 Many will tell you that making beer is a labor of love. But making beer while you have a rare form of cancer… that becomes a labor love.
But for Neil Kade, founder of Gilded Skull Brewing and Blending Co. in Woburn, MA, that nightmare was a reality. And yet, Kade pushed forward. His beer is made with much more than just grain, water, hops, and yeast; look below the surface and you'll find that his beer tells a story. It's one of survival, strength, and — ultimately — hope.
In 2018, Kade had been on the cusp of achieving his lifelong aspiration of opening a brewery. But that September, he received some devastating news: he'd been diagnosed with Cholangiocarcinoma, a type of cancer that attacks the bile ducts. Amidst 10-months of chemotherapy and a radical surgery to remove half his liver and gallbladder, Kade and his wife Amy remained undeterred, plunging ahead on the path of creating a brewery to call their own. As longtime beer lovers, the humble liquid took on a new meaning. And, for Kade and Amy, beer became the best medicine.
Last May, Kade officially released his first beer into the world — Gilded Empire, a 7.2% IPA featuring Citra, Cashmere, and Lotus hops. The beer practically sold out within the first week. While Kade is contract brewing some bigger IPAs right now, he'll be digging into some of his favorite styles — saisons, barrel-aged beers, sours, and mixed-cultures aged in oak — in the future.
In a year when it's been easy to lose ourselves amidst a spiraling crisis, Kade's story reminds us that beer has the power to be an emblem of endurance and a symbol of hope.
The Drowned Lands Brewery
Warwick, NY
New York's Hudson Valley area is exploding with fantastic breweries. Between Hudson Valley Brewery, Equilibrium, and Industrial Arts alone, this pastoral escape from city life boasts some of the best craft breweries on the East Coast. Enter: The Drowned Lands.
Warwick's latest brewery opened earlier this year with a stellar design program, rustic beer styles, and an eye-catching taproom. Plus, the brewing team has debuted more modern offerings like sour and hazy IPAs. Alongside the delicious Biere de Garde and Table Beer, The Drowned Lands has something for everyone.
Just about every beer we've tried from The Drowned Lands has been stellar. And, heading into the New Year, we can't wait to see what they come up with next.
Boss Rambler Beer Club
Bend, OR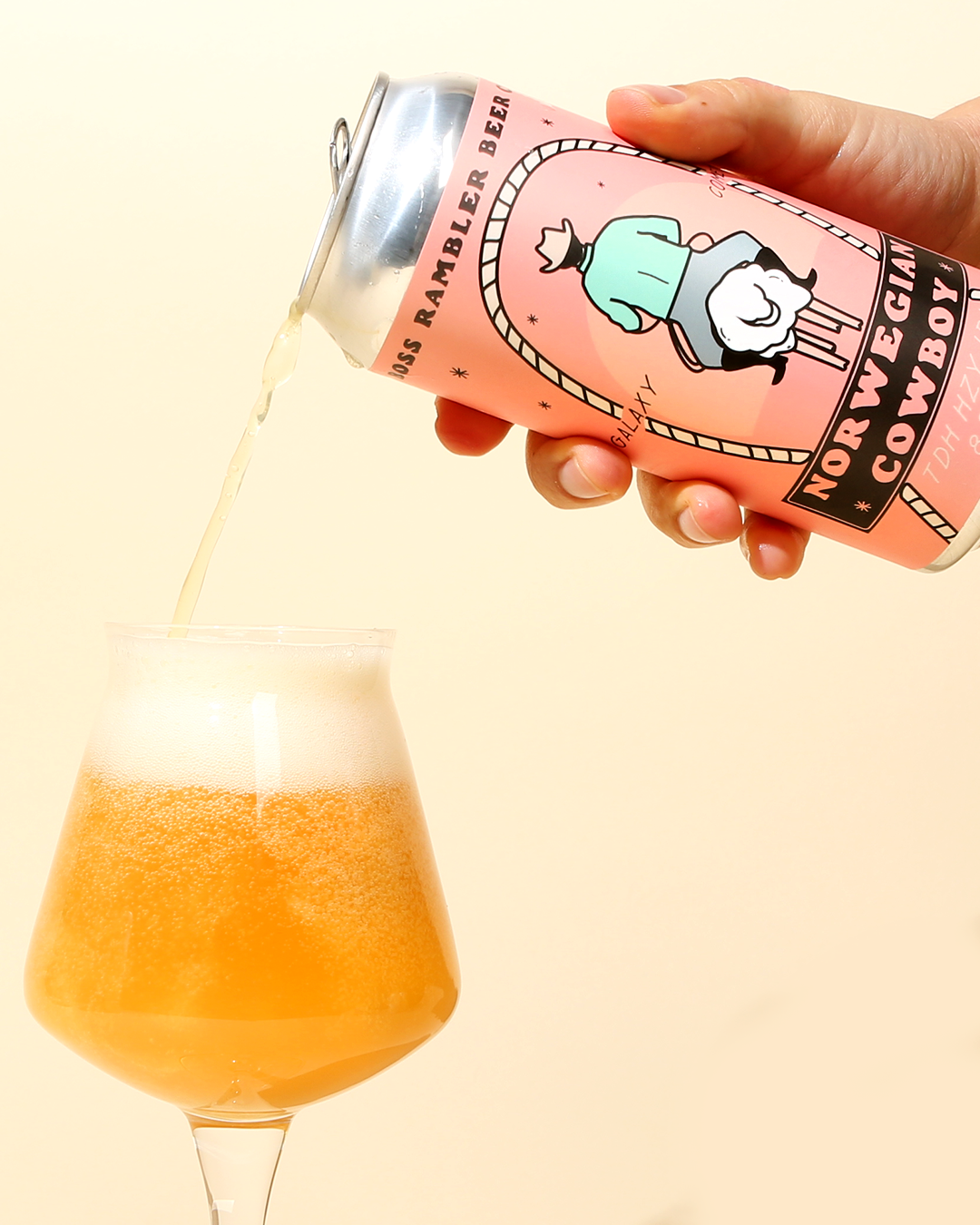 For a little blast of nostalgic fun, take a trip to Boss Rambler Beer Club. The Bend, OR brewery earned the title of best new brewery at the Oregon Beer Awards. And we can understand why.
It was their charming can designs that first won us over. With delightful illustrations and vintage postcard can labels, Boss Rambler wears its chilled out identity proudly. And then, the beer. With a mix of contemporary styles like hazy and West Coast IPAs, plus plenty of beach-sipping lagers, Boss Rambler has a well-rounded offering.
Norwegian Cowboy was one of our favorite Boss Rambler beers of the year, but don't overlook their lagers!
Whitman Brewing
Saratoga Springs, NY
Another destination brewery north of New York City, Whitman Brewing is a neighborhood hotspot in Saratoga Springs. Now, traveling in the year 2020 is near impossible. But we're dreaming of visiting once we get the chance.
Whitman Brewing's sister restaurant Walt Cafe is a stunning coffee and pastry shop. (We highly recommend giving them a follow for the photos of handmade pop tarts.) But aside from making delectable pastries, the team at Walt and Whitman understand how to create a welcoming environment. And great beer.
Liked this article? Sign up for our newsletter to get the best craft beer writing on the web delivered straight to your inbox.