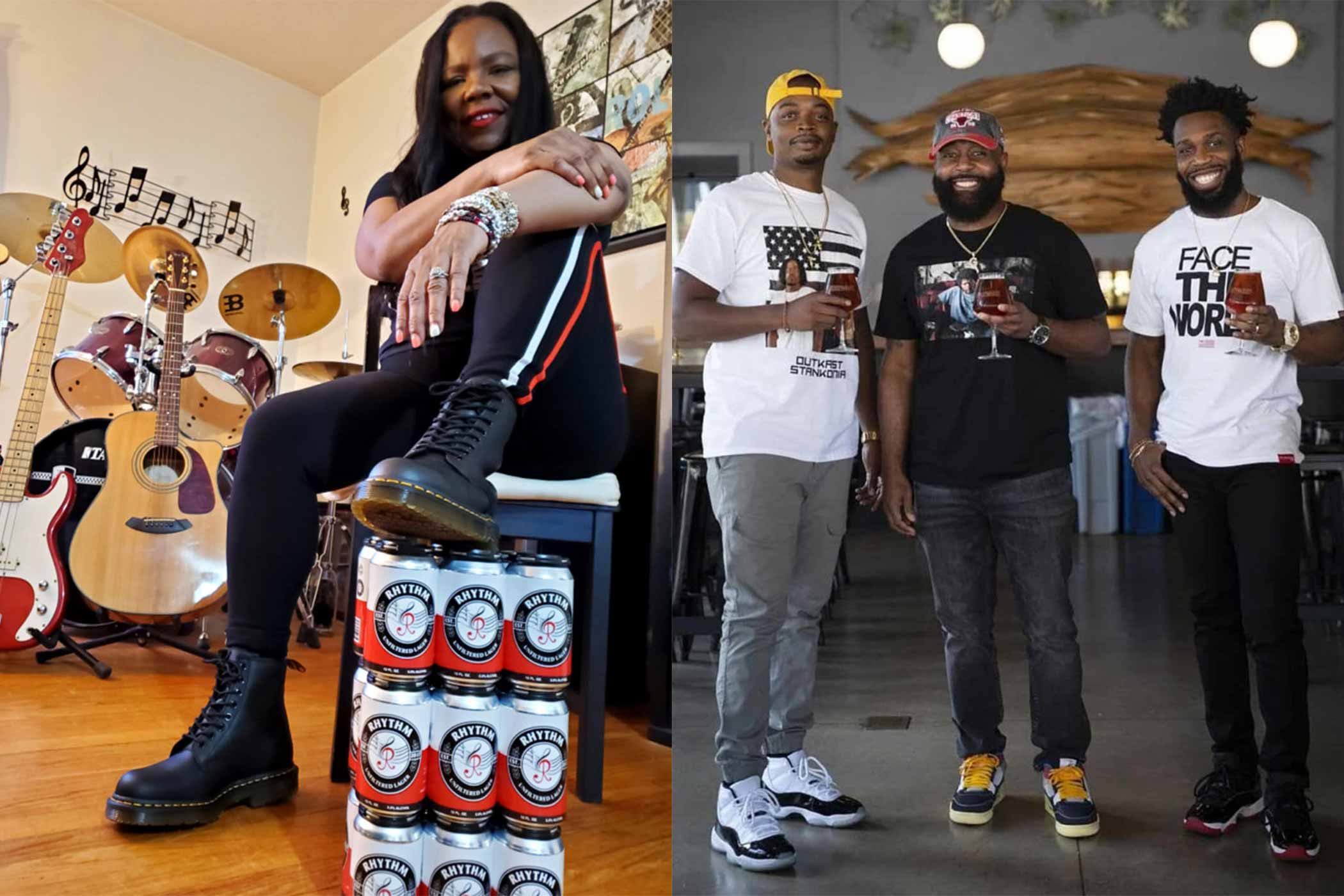 On June 19th, 1865, a group of enslaved people in Galveston, TX, learned they had been freed from slavery…two and a-half years after President Abraham Lincoln had signed the Emancipation Proclamation, which declared "that all persons held as slaves within [the rebellious states] are, and henceforward shall be free." Dubbed Juneteenth, that day in history now represents a chance to celebrate life and freedom. But also one to reflect. A time to learn about our nation's past, recognize the work we still need to do in the present, and look ahead to how we can shape the future.
In the beer industry specifically, we still have opportunities to make our breweries, taprooms, teams, and consumers more diverse, equitable, and inclusive.
According to the Brewers Association in its new Craft Brewers Guide to Cultural Observances: Observing Juneteenth, only 4.5% of American craft beer consumers are Black, based on recent data from Nielsen Scarborough.
With Juneteenth, brewery owners and consumers have a chance to make connections with the Black community, foster new partnerships, and offer their space to Black-owned businesses to create warm and meaningful connections to better our industry.
But like with any cultural observance—such as Pride—Juneteenth should be observed with intention, integrity, and respect.
For example, it's important that I acknowledge right from the start that I am writing this article from the point of view of a Queer, white person. I'm not an expert on Juneteenth. Instead, I needed to do my own research by reading up on the significance of the holiday, and more importantly, by reaching out to those in the Black community, speaking with Black brewery owners and Black advocates to learn how we all can considerately commemorate Juneteenth.
To that end, I sat down with Alisa Mercado, founder of the only female Black-owned brewery in Connecticut—Rhythm Brewing Co.—Richard Bloomfield and Zachary Day, co-founders of the Black-owned Funkytown Brewery in Chicago, IL, and Dr. J. Jackson-Beckham, the Brewers Association's Equity & Inclusion Partner, principal of Crafted for All, and founder and executive director of Craft x EDU, a nonprofit championing inclusion, equity, and justice in the craft beer industry.
Based on our conversations, here are a few steps on how to observe Juneteenth in the beer industry.
What is Juneteenth?
Juneteenth is the observation of a day two years after the Emancipation Proclamation when enslaved people in Texas learned they'd been freed as a result of a legislative act called General Order No. 3.
"You can think of Juneteenth as the true legal end of slavery in the United States," says Dr J. Jackson-Beckham.
Sometimes referred to as Freedom Day, Jubilee Day, Black Independence Day, or Emancipation Day, Juneteenth recognizes a day to celebrate freedom for African Americans and for everyone in the United States.
But it wasn't until last year that the government officially recognized Juneteenth as a federal holiday.
Today, government agencies and schools observe Juneteenth by canceling work and classes. And large organizations such as Nike, Vox, Target, NPR, and the Brewers Association offer paid holidays or time off of work. At Target specifically, hourly workers actually receive time and a half if they work on Juneteenth, while salaried employees get a paid holiday.
For the craft beer industry, Juneteenth presents an opportunity for brewery owners and consumers to reflect, educate themselves on the significance of the event, and find ways to culturally observe the holiday in respectful, impactful ways.
And it all starts with reading and education.
First, Educate Yourself, Your Staff, and Your Community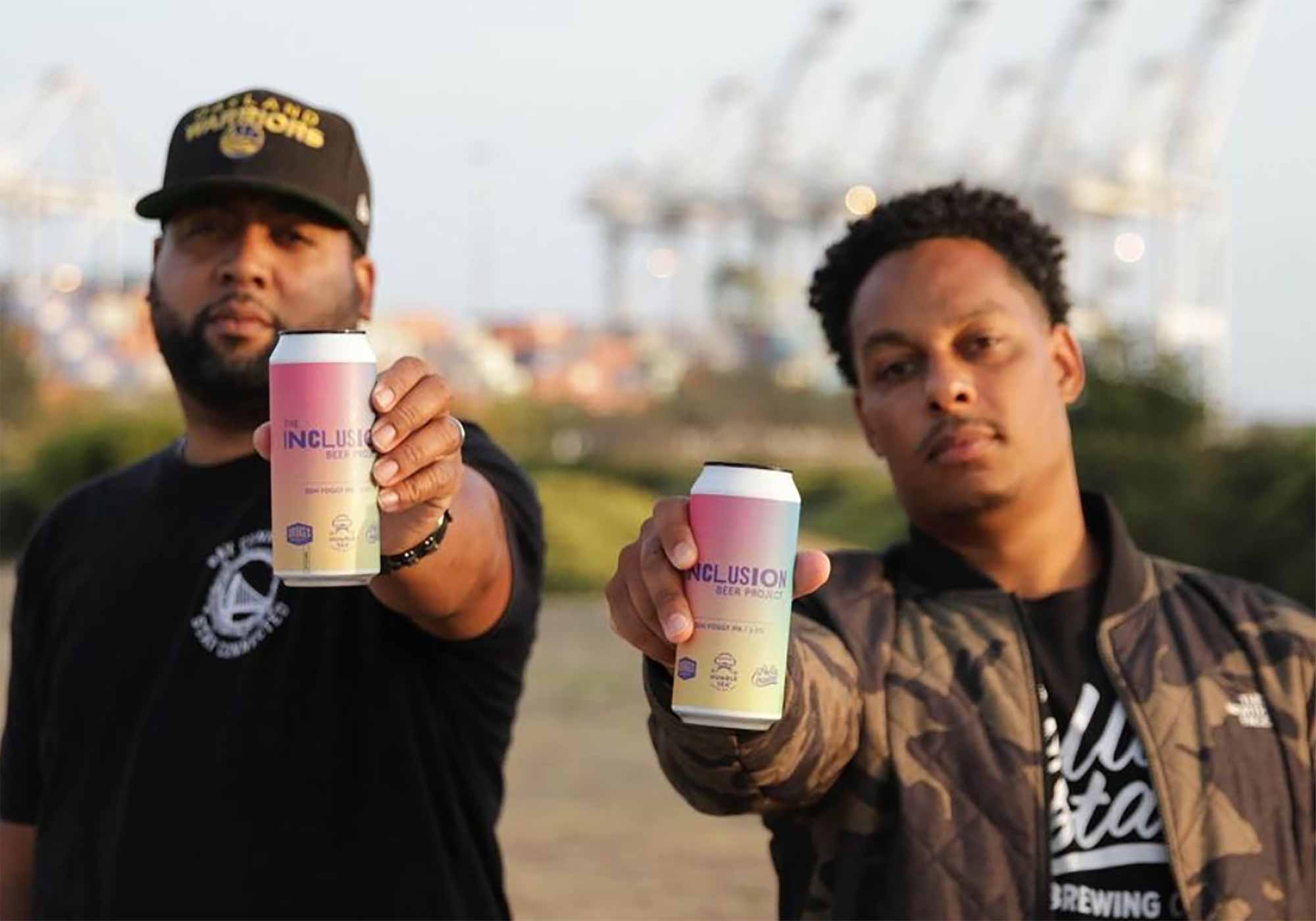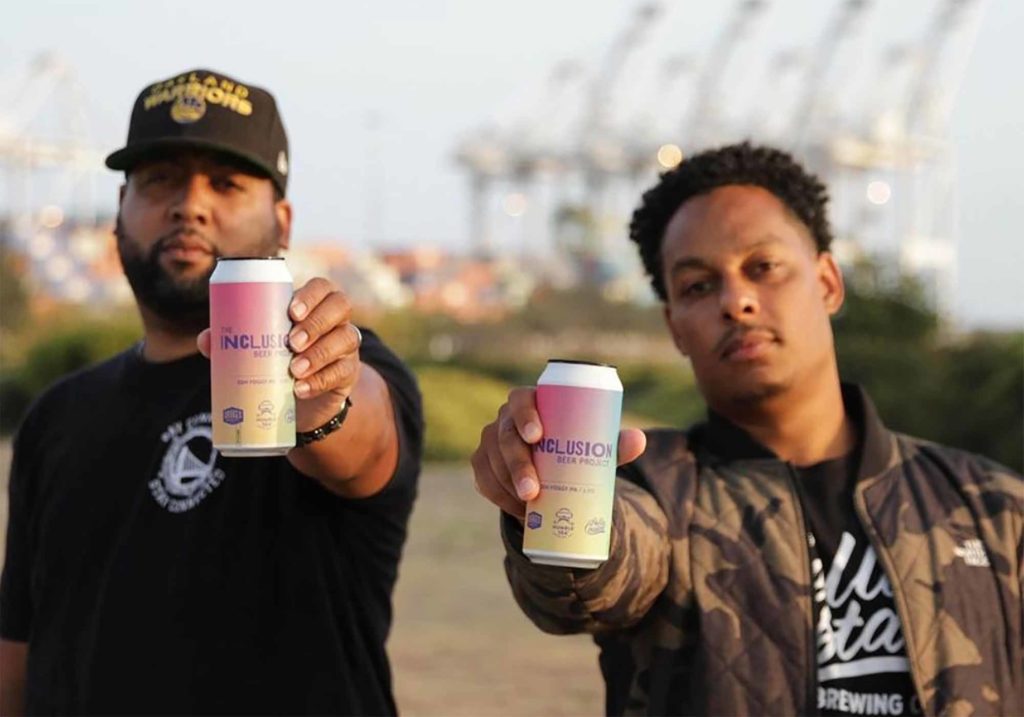 Before observing Juneteenth in any way, whether you're working in the industry or drinking as a consumer, you need to understand what the holiday is all about and why it's important. To that end, consider using the resources around you to educate yourself, your staff, and your consumers.
"Read, read, read, read, and learn the full history," says Zachary Day, one of the three co-founders of Funkytown Brewery. "When you participate in something and you don't know the reason, that's one of the main ingredients for it being disingenuous and inauthentic."
At the very least, with the internet at our fingertips nowadays, there are plenty of great materials just a click away such as this Brewers Association article.
"Just Google Juneteenth because people throw the phrase out, but what is it?" says Alisa Bowens-Mercado, founder of Rhythm Brewing Co.
But in reality, you need to go further. Connect with someone from the African American or Black community. Reach out to local Black-owned businesses, historical societies, or even colleges to learn the history of Juneteenth.
"It's a really great time to shut up and listen," says Jackson-Beckham. "To extend a hand and say, 'Hey, we're looking to learn, we're looking to be more connected with our community, we'd love to hear from you.'"
Especially if you're a brewery owner, consider reserving time within your organization to invite some from the Black community to come talk with your staff about how the meaning of the holiday. Or if you already have an affinity group that includes members of the Black community, give them the time and space to educate their co-workers about Juneteenth.
"It's such a cultural holiday and a great time to put your learner hat on and hear what people have to say," says Jackson-Beckham. "It's a time for people who have been really engaged with American history, specifically African American history, over these last decades to share what they've learned….not just about slavery 150 years ago, but also about the lasting effects and reverberations."
Plus, be encouraged to raise your hand if you're unsure about something.
"Don't be embarrassed or afraid to ask questions," says Day. "We would rather have questions come to us and say, 'Nah, not a great idea,' versus putting out something in the market and all of a sudden have different opinions racing around."
All of these meaningful connections and conversations will help create a more respectful, impactful day.
Second, Avoid Appropriating African American Images, Music, Food, and Iconography
One of the most important parts of honoring Juneteenth is to use what the Brewers Association calls "Affirming Imagery and Communications."
In a fervor to support the Black community, non-Black members can often make the mistake of misappropriating Black cultural symbols, music, artists, or even food.
"Falling back on stereotypes or anything that seems 'oh, this is Black or African American' is probably territory you don't wander into," says Jackson-Beckham.
For example, "If you haven't been playing Biggie all year, then don't blast Biggie for one day," says Bowens-Mercado. "Diversify your taprooms, diversity the music you play, feature a Black artist, put them there…twelve months out of the year."
Richard Bloomfield, co-founder of Funkytown Brewery agrees, "Don't go to 'hip-hop's most whatever Spotify playlist' just for that day."
He also recommends against offering a food menu that's geared to Black people and steering away from using the colors red, black, and green for social media branding that day.
"Avoid utilizing imagery or written communications that rely upon stereotypes of African American or Black culture or infringing upon the intellectual property of Black creators, musicians, athletics, etc.," writes William Teasley, co-founder of Black-owned Khonso Brewing Company, and Trancie Watts, co-owner of Black-owned Patuxent Brewing in the Brewers Association's Craft Brewers Guide to Cultural Observances: Observing Juneteenth.
Instead, the BA guide suggests that you invite members of the Black community to create labels, signage, or other graphics for social media. As long as you compensate them fairly for their work!
Three Ways You Can Observe Juneteenth at Your Brewery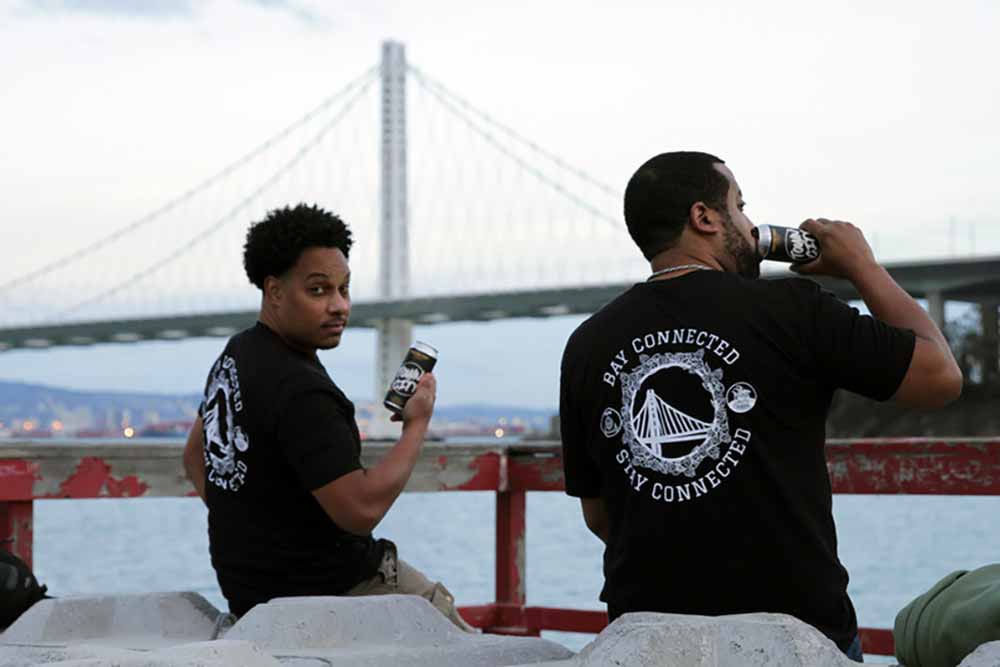 At the core, Juneteenth is a celebration. The day should be observed with joy and cheer.
According to history, the first Juneteenth celebration happened in Texas in 1866, including cookouts, dancing, parades, singing, fireworks, and even sporting events.
With that in mind, one of the easiest and most effective ways to celebrate is to make your space available to Black-owned businesses and organizations.
Open Up Your Taproom to the Community
"Two of the most interesting assets that breweries have are space and a place people feel compelled to gather," says Jackson-Beckham. "One of the easiest and probably most effective ways [to celebrate] is to make your gathering space available to those looking to bring the community together to do something in honor of Juneteenth."
But what does that look like?
Well, the Brewers Association's Craft Brewers Guide to Cultural Observances: Observing Juneteenth offers up several ideas.
Consider inviting a speaker from the African American or Black community to speak about the history of Juneteenth and the challenges still facing the Black community today.
Partner with your local Urban Chamber of Commerce or NAACP chapter to host a panel, donating a percentage of sales of one beer during that June 19th event to those organizations.
"This is an opportunity to invite people to share their expertise and learnings," says Jackson-Beckham. "That's so important for us as an industry because we tend to get a little obsessed with sharing our knowledge…that we do less well about inviting people to come share theirs."
Or you could simply open up your space for a Black-owned business or organization to come host their own Juneteenth event.
To be clear: If you are a non-Black owned brewery and you haven't reached out to the Black community or an organization to create a collaborative event you should steer away from simply hosting your own party. "Don't look to hire black entertainers to work that day," says Bloomfield. "You don't want Black labor to celebrate Black freedom."
Partner with a Black-Owned Business to Brew a Collaboration Beer
Today, we've seen beer used to make an impact locally and nationwide. Benefit beers often form after breweries partner with local businesses or organizations to support a specific cause.
Find a Black-owned business or even homebrew club in your neighborhood and invite them to brew a beer together. When they come for the collab, you could even give them space to chat with your staff about Juneteenth.
Beyond that, release the beer on Juneteenth and dedicate all or a portion of the proceeds from that beer back to your partner or another initiative that supports Black history and culture.
This part is key.
Here it's important to be intentional. You must do the work to understand the story of the Black-owned business you'd like to support and to directly give back to them or another organization that serves the Black community.
Bloomfield adds a word of caution here, especially if you're a non-black-owned brewery. "Don't just put Juneteenth on your can," says Bloomfield. "It comes off as rainbow washing." Or the practice commonly associated with Pride where companies slap a rainbow flag on something or add rainbow colors to one of their products through Pride month without backing up their action in the Queer community.
Also, "don't brew a black IPA, dark lager, or anything that reduces us to the color of our skin for the holiday," says Bloomfield.
Look Internally and Explore DEI Programs at Your Own Brewery
As we've mentioned, Juneteenth is a day of celebration, but also one of reflection. Consider what changes you could be making internally to be more diverse and inclusive.
"Acknowledge the lack of diversity in the craft beer industry and take steps to invite more Black, Indigenous, and People of Color (BIPOC) to your location," says Bloomfield. "Hire someone that's from the Black community or a diverse background in Diversity, Equity, and Inclusion (DEI) to offer training to your staff and be transparent."
If you're not sure where to start, that's okay. Luckily, the Brewers Association has already put together a great guide on Diversity Best Practices. Reading through this would be a great place to start.
Or connect with organizations like Crafted for All, Beer. Diversity., Beer Is For Everyone, Beer Kulture, and Safe Bars to bring in experts to authentically support your initiatives.
Lastly, you could also take a peek at how major breweries like New Belgium and Samuel Adams are leading the charge for more diversity, equity, and inclusion in the industry.
As a good first step, on Juneteenth you should encourage or provide opportunities for your non-Black staff to volunteer for an organization that specifically serves the Black community.
How Can You Observe Juneteenth as a Consumer?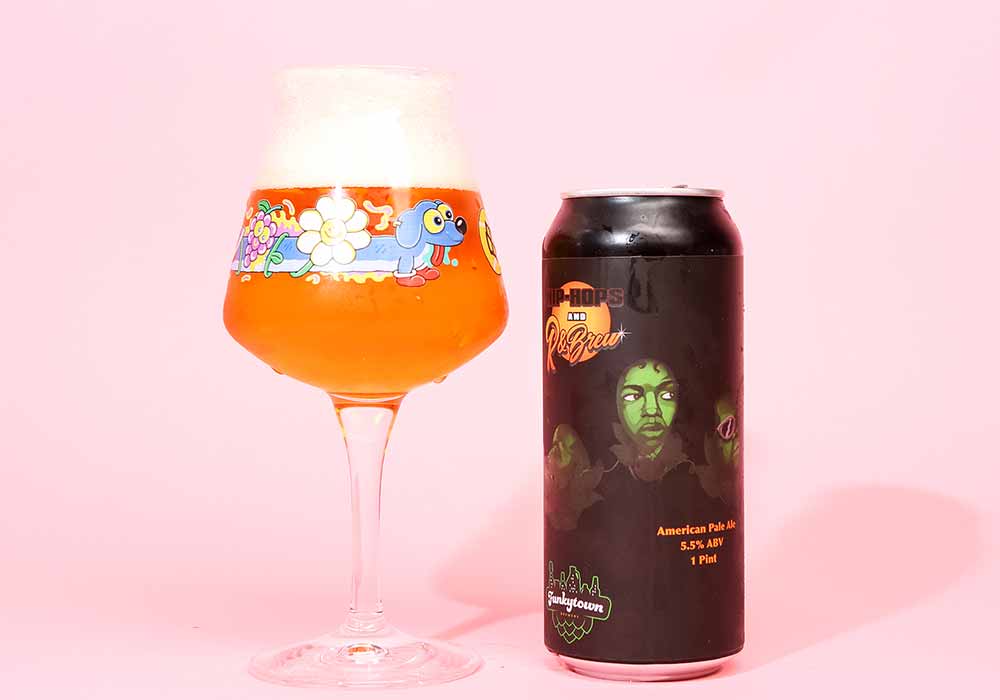 From a consumer standpoint, Juneteenth can be recognized in a few key ways.
Most importantly, if you are non-Black one of the best ways to recognize Juneteenth is to donate your money or time to volunteer for organizations that truly serve the Black community.
If you do choose to drink, recognize this is a day to celebrate Black-owned breweries and businesses. "Be deliberate and intentional about seeking out products and services that have Black people and minorities," says Day.
Such as Funkytown's flagship American pale ale called Hip-Hops and R&Brews or Rhythm's Blue or Unfiltered Lager.
But beyond simply picking up a 6-pack or visiting a Black-owned brewery, learn more about these businesses and their struggles. "Dive into the backstory, into how these folks got to where they are," says Bowens-Mercado. "You can go and buy something and that's great, we love that because…you're intentionally buying, but we want people to get to know us and our journeys, struggles, and adversities because being Black and brewing in the craft beer industry has not been easy."
It could be as simple as reading up on the story of Rhythm Brewing…
Or Crowns and Hops…
And Weathered Souls, whose founder Marcus Baskerville started the internationally acclaimed Black Is Beautiful initiative and the Harriet Baskerville Incubation Program.
Oh, and Hella Coastal…
Just to name a few.
Above all, we mentioned in the very beginning, but it bears saying again: Educate yourself about the history of Juneteenth.
"Put yourself in someone else's shoes and see how it is to live that way," says Day. "It must have been hard as hell to walk around and not have any freedoms, for one group of slaves not to know they were free for such a long time. Imagine that? Everyone around you is "free," but you're sitting at the plantation doing what you're doing and all of sudden finding out you're late. Placing yourself in that situation can breed more empathy," says Day.
Bowens-Mercado agrees. "If we don't know where we've been, we don't know where we're going. You need to read about [Juneteenth] and get our road map…[otherwise] we get lost on the road to finding economic equity."
How Will Black Brewery Owners be Celebrating Juneteenth This Year?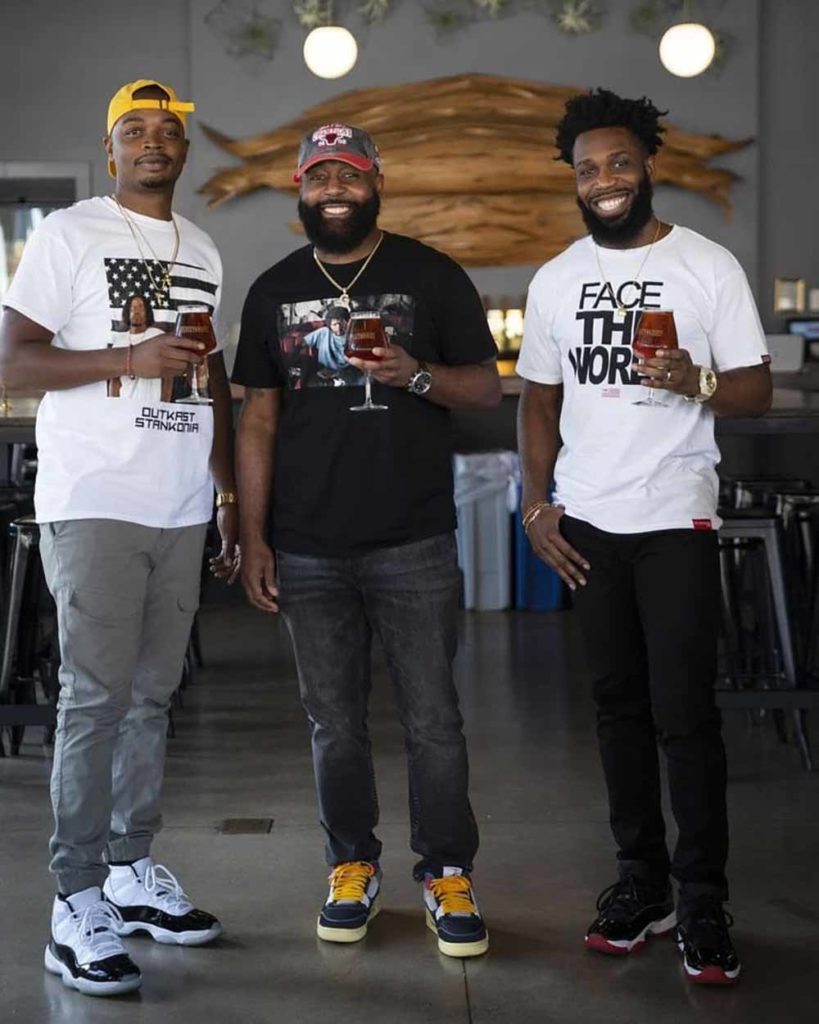 For Day, whose grandfather comes from Houston, TX, Juneteenth hits a bit closer to home. He and Bloomfield will be taking a true holiday this June 19th. "We're just kicking back, trying to enjoy the weather and festivities and celebrating and hanging out with our family and friends."
For Bowens-Mercado, she mentioned she'll also be "kicking back, sipping on new batches, and reflecting on what we have to do moving forward." But she'll also be celebrating by partaking in a few festivities. The brewery owner participated in the Change in the Air Festival last year, a beer event created by Jamal Robinson at New England Brewing Co. that raises proceeds to fund two full scholarships for Black brewers to Sacred Heart University.
Now in its second year, the Change in the Air Festival featured sixty breweries (not all Black-owned) along with Black and Brown food vendors, artists, DJs, and bands.
"I was a hellraiser who came in kicking down the damn door," says Bowens-Mercado. "Honestly, there was no one doing anything and nothing happening. If I'm going to be on this ship, we have to make some folks politely accountable for how this will play out, especially in New England.
Jackson-Beckham recommends checking out Montclair Brewery in Montclair, NJ, where founder Denise-Ford Sawadogo collabed with Harlem Hops in New York City, NY, to create a hibiscus red ale called Jubilee Red Ale.
However you personally decide to celebrate, it's important to remember that Juneteenth is in fact a celebration for all.
Juneteenth Celebrates Freedom for All, Should be Celebrated by All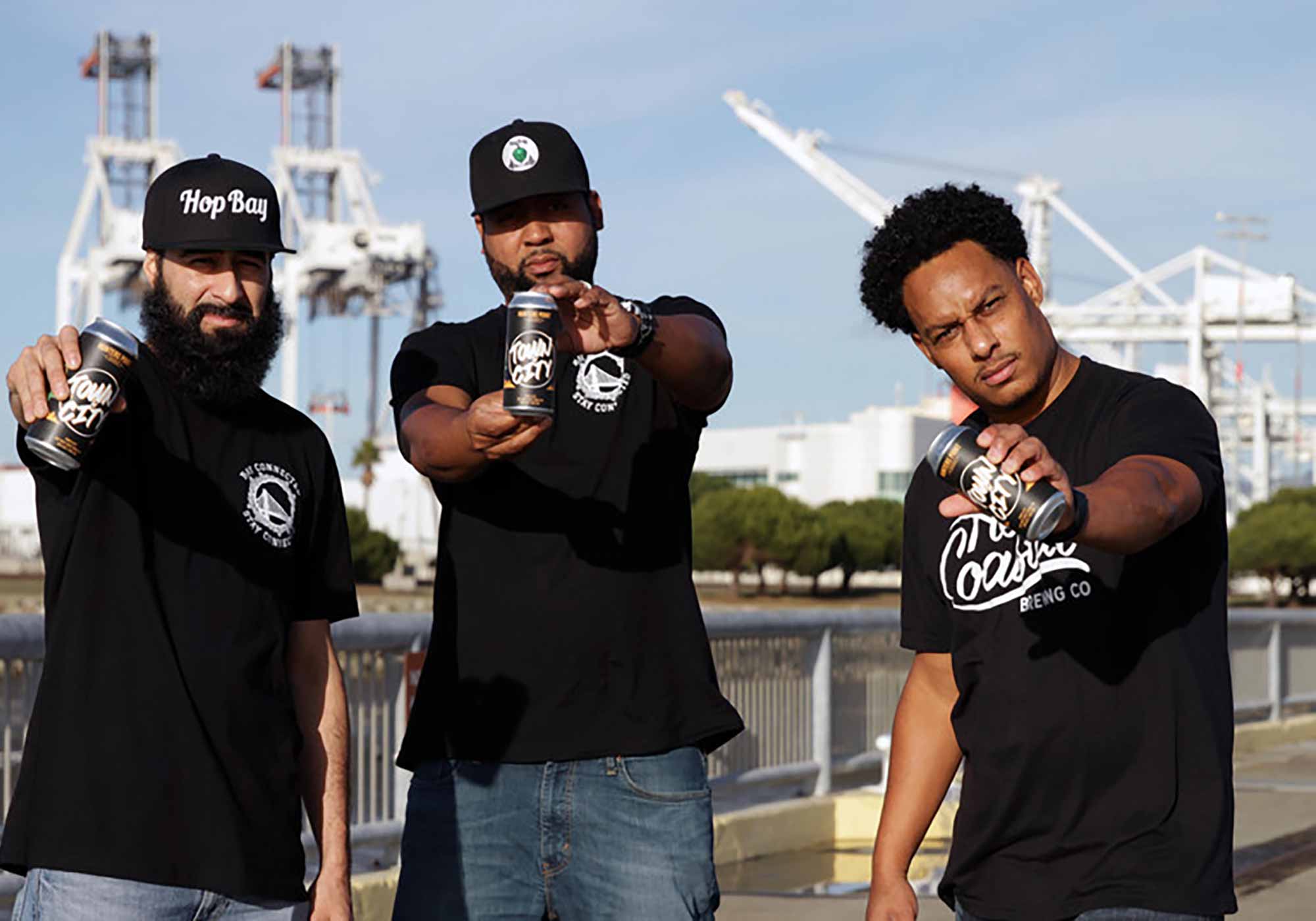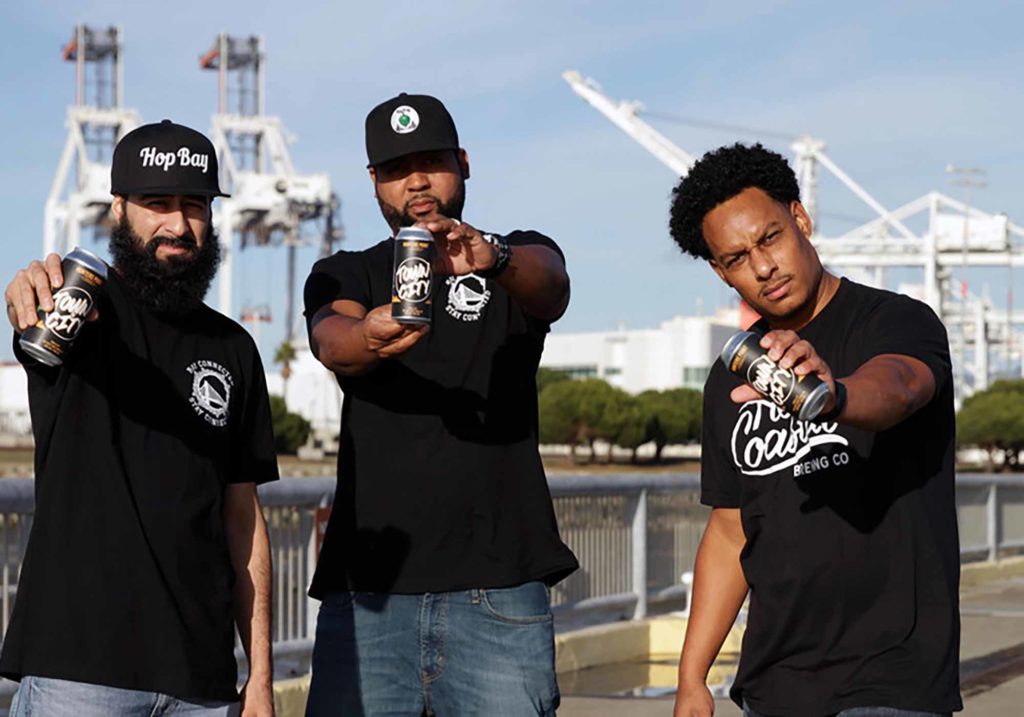 Everyone I talked to made it a point to tell me that Juneteenth includes all Americans no matter how you identify.
"Honestly, looking at particular moments and phenomena in American history that affects Black history and African Americans affects us all," says Jackson-Beckham. "When we were freed from slavery, everybody was freed from slavery. That was a massive win for everybody in the nation…understanding it's okay to be a part of that celebration if you're not part of that particular community because that's something all of us should be celebrating."
To that end, "As you hear Juneteenth, keep in mind this is an American holiday," says Bloomfield. "We live in a polarized society…[but] Juneteenth isn't supposed to be divisive. It's for all of us to celebrate. We all work hard as Americans, we all love our freedom as Americans, so we should be able to celebrate that together."
Remember Juneteenth Is More Than Just One Day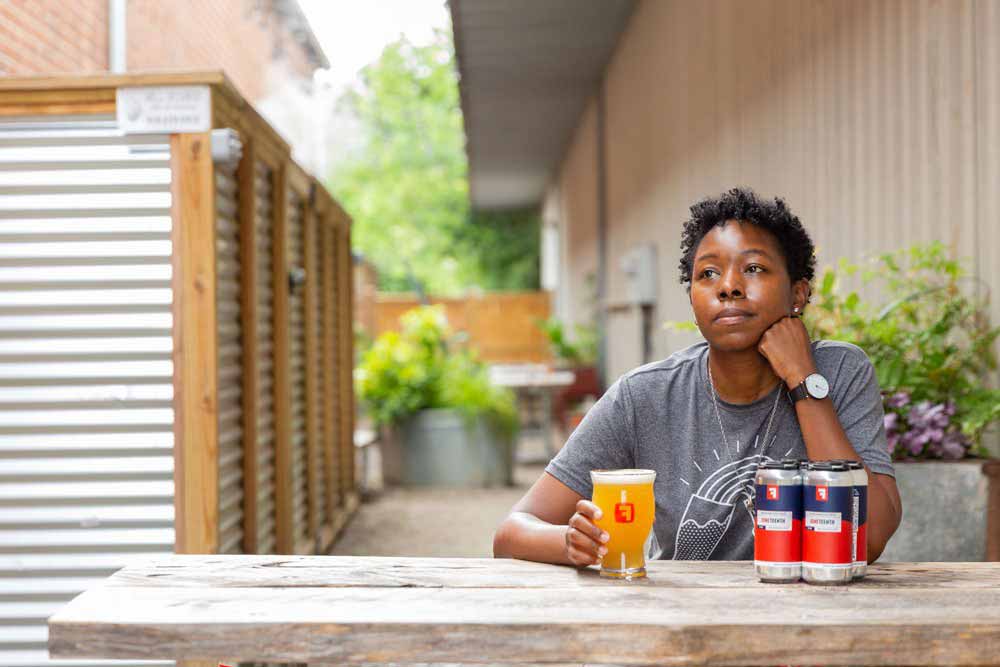 Finding the right, intentional way to celebrate Juneteenth is important.
But if we truly want to change the trajectory of industry, we need to recognize the work needs to continue beyond one day out of the year.
"Don't just take Juneteenth as one day," says Day. "It's always great to have support, but it's even greater to have support for 365 days."
Be vigilant. Continue to follow up with and support any organizations that you collaborate with during Juneteenth. Keep checking in on the BIPOC members of your staff to see if they're feeling supported and heard. Integrate a diversity, equity, and inclusion plan into your brewery.
We don't necessarily need a holiday to recognize and celebrate the Black or any cultural community. In fact, you'll create more of an impact if you continue to cultivate opportunities to engage with and advocate for the African American community and others all the time.
"Be the community that you want your consumers to be in," says Bowens-Mercado. "We welcome you with open arms, but not just on one day in one month with twelve months out of the year. Keep that Black art up there and put Biggie and Jay-Z into your rotation."