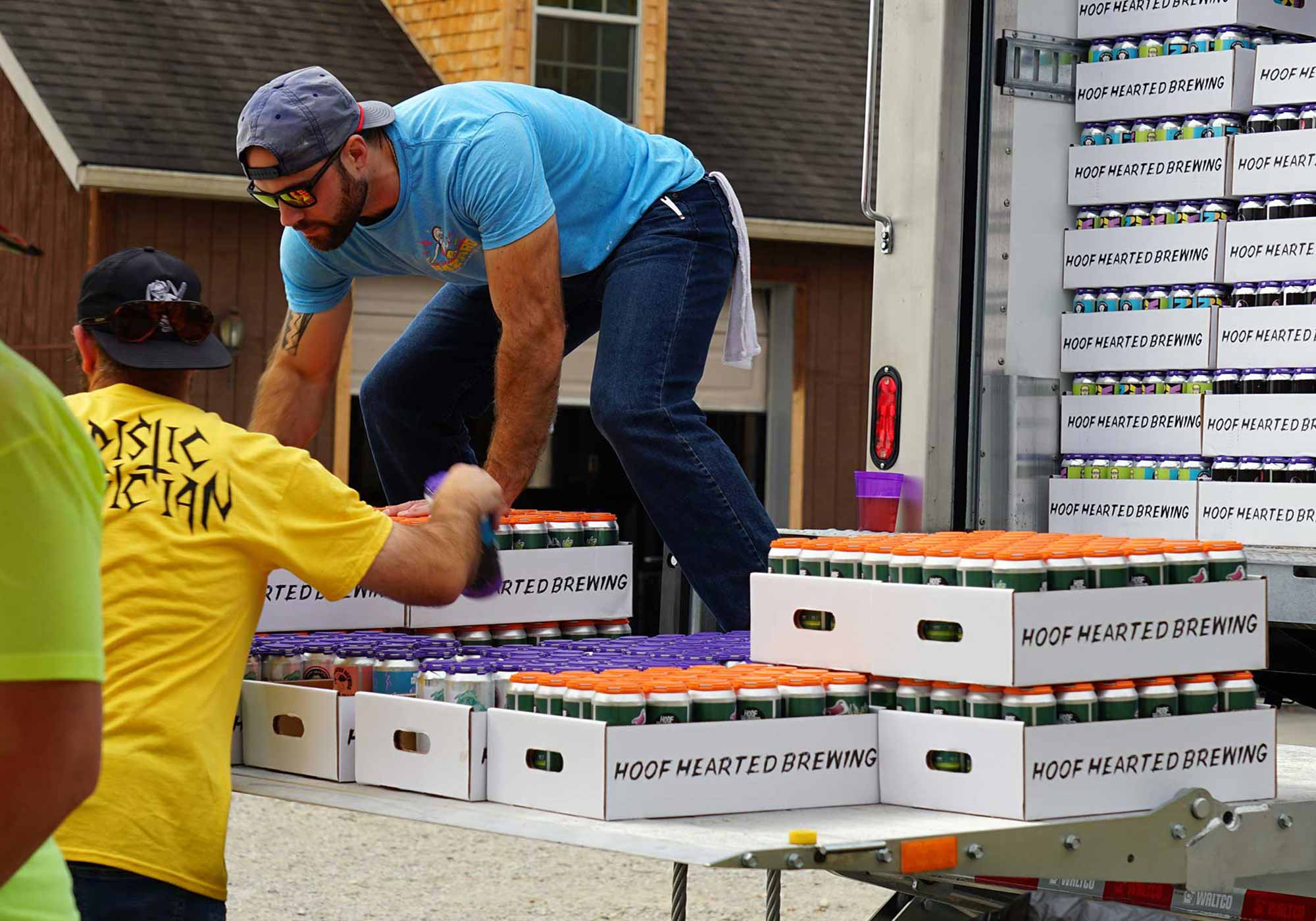 Photography courtesy of @hopcultureken
It has been a long time since I've thought about fun. If you're like me, the past year and change have been filled with board games, books, and many long hours baking bread. Which are enjoyable activities, but lack the off-the-walls, zany, downright fun of in-person festivals and bottle shares. Once the rock of my social scene, those live events moved online as COVID ravaged the world. While digital beer events like Juicy Brews Saturday Morning and Beers With(out) Beards were fantastic, I found myself yearning for the human connection of their in-person counterparts. And that's why I welcomed Hoof Hearted Brewing's Dragonsaddle Day 2021.
Taking place at Hoof Hearted's rural location in Marengo, OH, Dragonsaddle Day 2021 gave attendees a taste of what they've been missing during quarantine. It didn't have the downright extravagance of past festivals, which have included acts like Municipal Waste, Dinosaur Jr, and Guided by Voices, but I enjoyed a safe, delicious, and–gasp!–downright fun time, reminding me of what's just beyond the horizon.
How Did This Year's Dragonsaddle Day Compare to Past Events?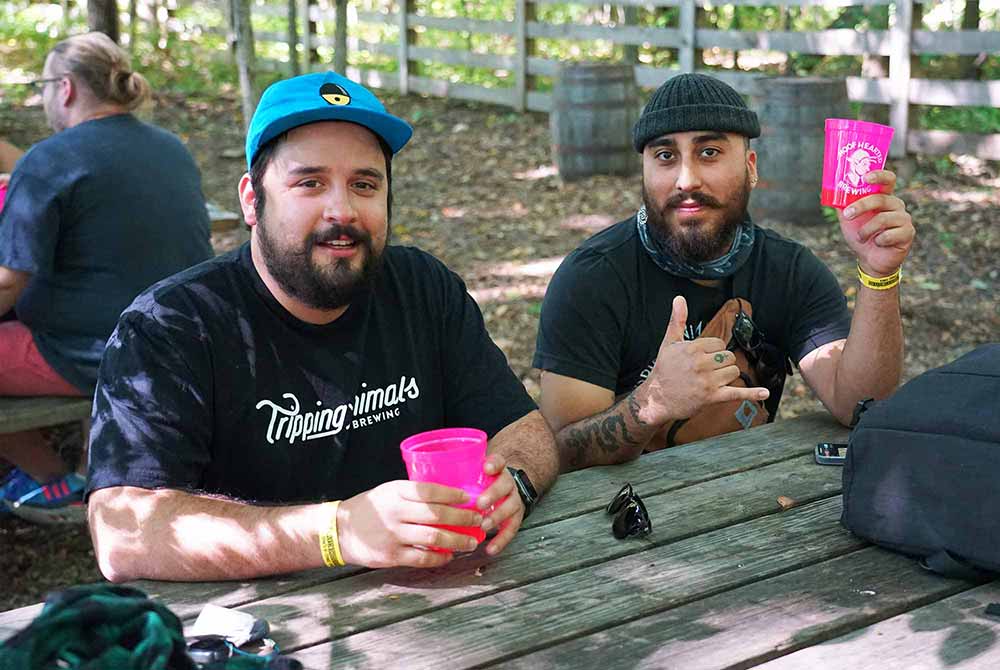 Collectively, we're still living through one of the craziest global events of the last century. So, as you might expect, Hoof Hearted couldn't make Dragonsaddle Day 2021 as robust as Dragonsaddles of years past.
Still, this year's festival ended up more interactive than last year's innovative Dragonsaddle Drive Through, in which attendees simply picked up their allotments. It also represented one of the first forays back to live events, joining other marquee festivals like Branch and Blade Munchie Madness and Tripping Animals' Irie Jungle as one of the year's few in-person gatherings.
And true to past Dragonsaddle Days, the 2021 event lived up to the unofficial Hoof Hearted slogan: "More hops than brains." Attendees spread across acres of forested land, enjoyed beers and talked in small groups. And The Supersuckers kept spirits high with their music, even amidst a rain soaked audience.
What Breweries Poured at Hoof Hearted's Dragonsaddle Day 2021?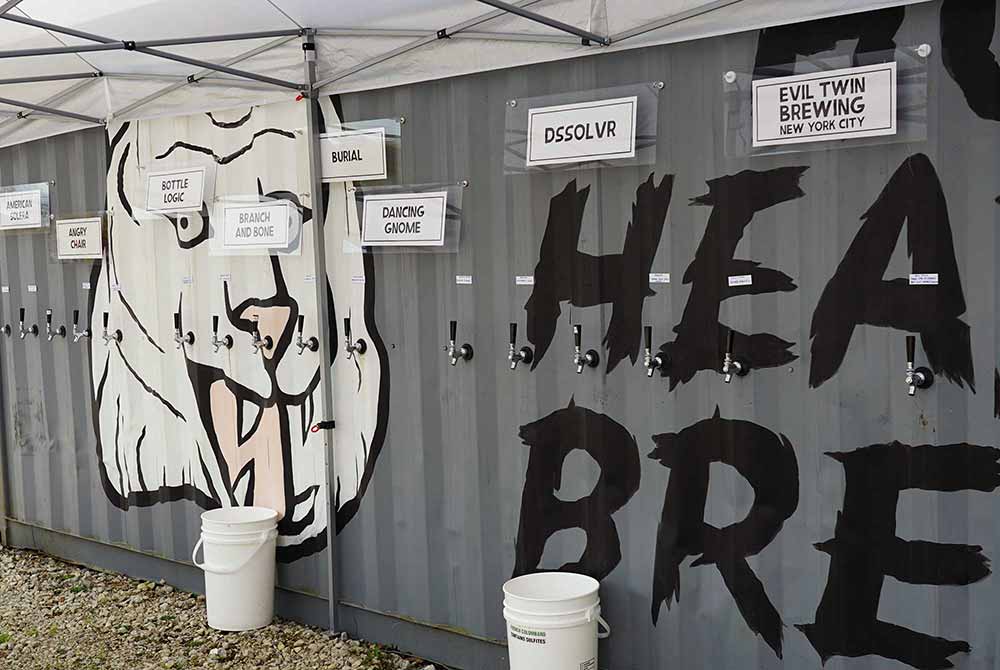 In past years, many of the organizations with beers at Dragonsaddle sent brewery staff to help pour. This year, however, COVID kept most of them at home.
Most of them. But not all.
Vince Tursi, Brewer and Co-Founder of DSSOLVR, which won Hop Culture's "Best Brewery Instagram Account of 2020," attend this year's Dragonsaddle Day.
"After nearly eighteen months, it was amazing to have a good excuse to break free of my cocoon and sling some wares," says Tursi. "Killer music, heaps of hospitality, an insane beer list, and good friends I hadn't seen in over a year… What a rippin' weekend!"
Ignacio Montenegro and Mario Alvarado from Tripping Animals Brewing Co. in Doral, FL (one of Hop Culture's top breweries in 2020), were also in attendance. Along with Richmond-based Brandon Tolbert, Founder of Short Throw Brewing Co.
"It's been really fulfilling to travel to so many new places, not only because I get to run into old friends and feel all that love again, but because I get to meet so many new people who remind me why I love what I do," says Montenegro. "I'm grateful that after everything that's gone down in the last year and a half, we still rally around community and good vibes."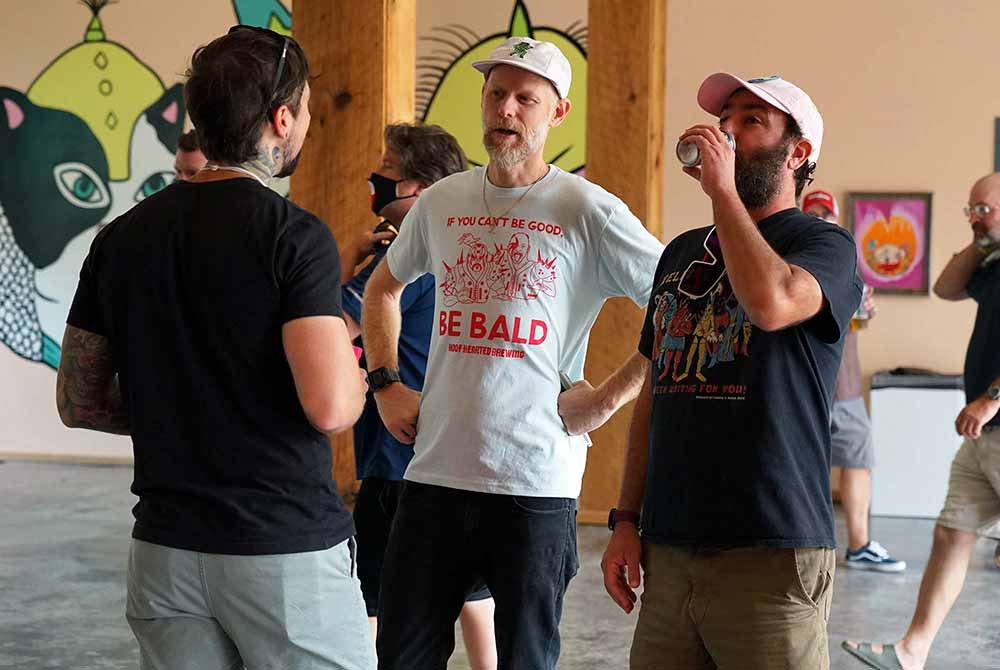 Since many of the breweries that sent beer were unable to make the event, the mad scientists at Hoof Hearted got creative, turning a shipping container painted by the brilliant Thom Lessner into a giant jockey box. Masked volunteers manned the taps, offering unlimited tastes of intense sours, stouts, and IPAs from sixteen different breweries plus Hoof Hearted themselves.
What Were the Best Beers at Hoof Hearted's Dragonsaddle Day 2021?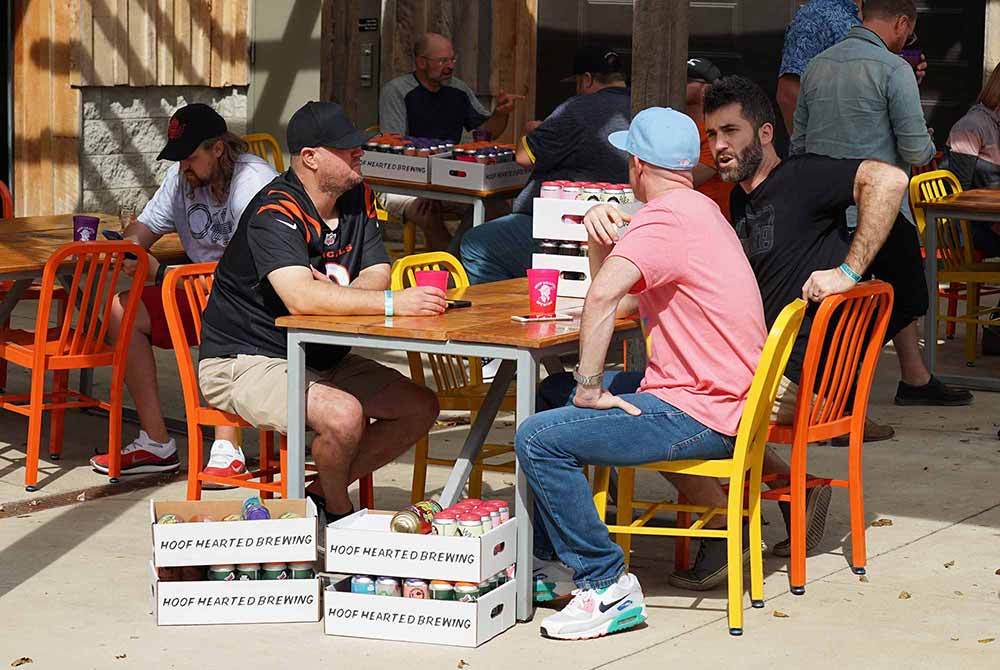 Many incredible beers turned up at Hoof Hearted's Dragonsaddle Day 2021. However, as with any festival, some stood out.
Angry Chair's Barrel-Aged German Imperial Chocolate Cupcake tasted unequivocally decadent, though it still offered some incredible barrel character. With many modern stouts, that character often gets lost behind sweetness or adjuncts. Not so with this 11% ABV stunner, which harmoniously blended its adjuncts with the barrel character to create a beer that tasted better than the sum of its parts.
Another fan favorite: Jackie O's Veiled Geometry, a 9.3% strong Saison aged in oak for two-and-a-half years and conditioned on Viognier grapes.
"Wading in a sea full of barrel-aged stouts and heavily fruited sours, this Saison expressed many of my favorite traits of funky and sour beer: finesse, complexity, and zippy acidity that keeps you coming back," says Brayden Volk, Operations Manager at Hoof Hearted and one of the people responsible for the event.
Of course, with so many flavorful beers to try, I found myself drawn to DSSOLVR's Automatic Win. The name says everything you need to know about this 5% ABV oat lager, which provided a refreshing break from the more intense styles.